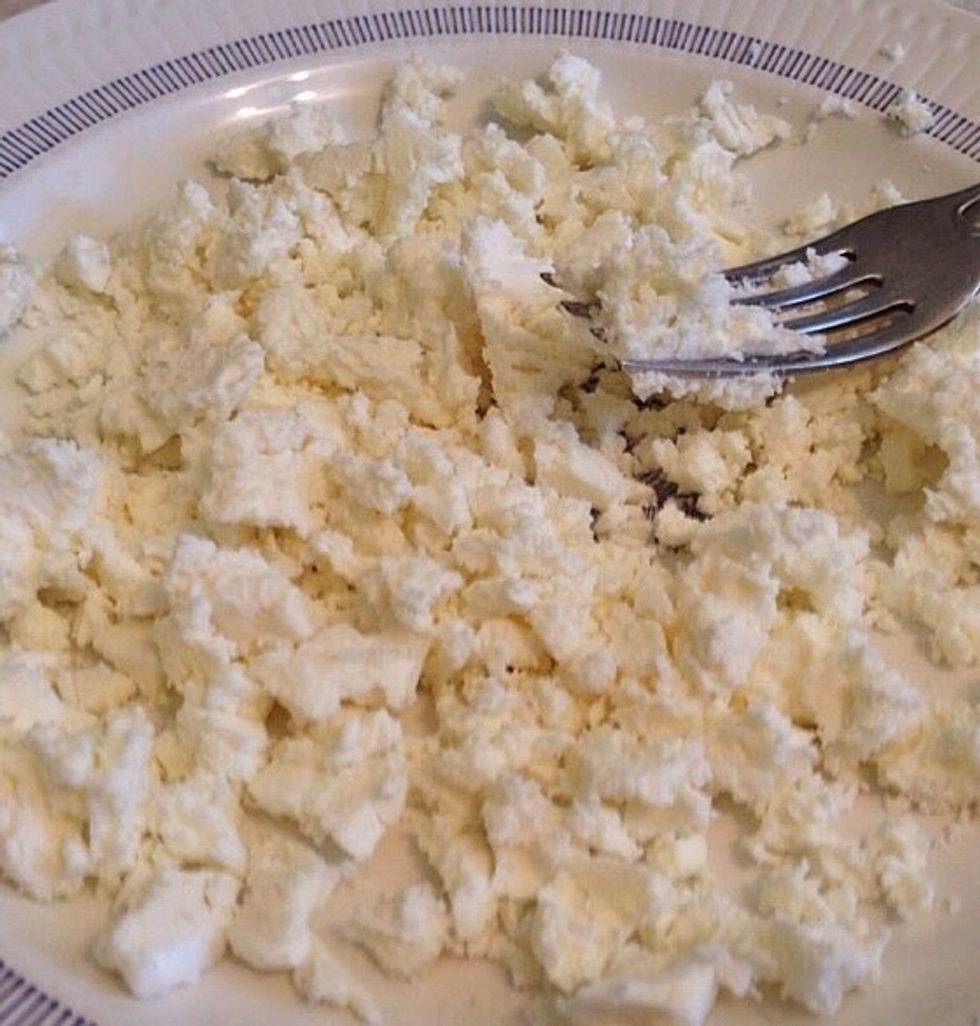 Crumble the feta cheese. Move to a bowl.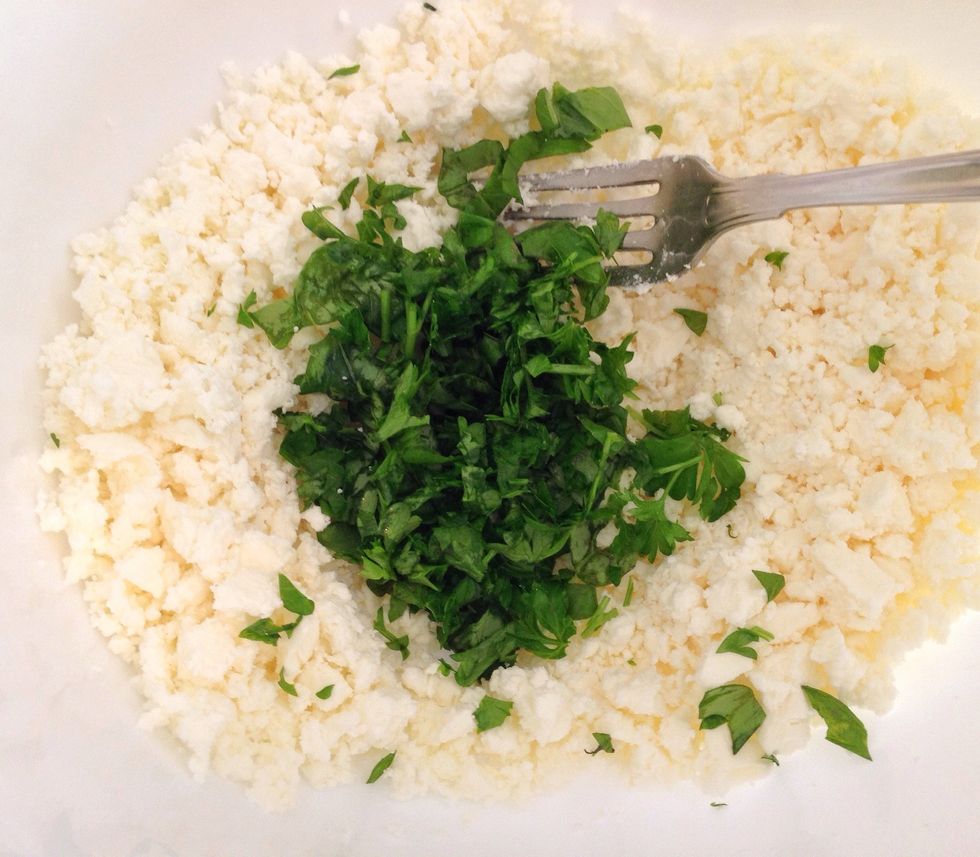 Add fresh herbs..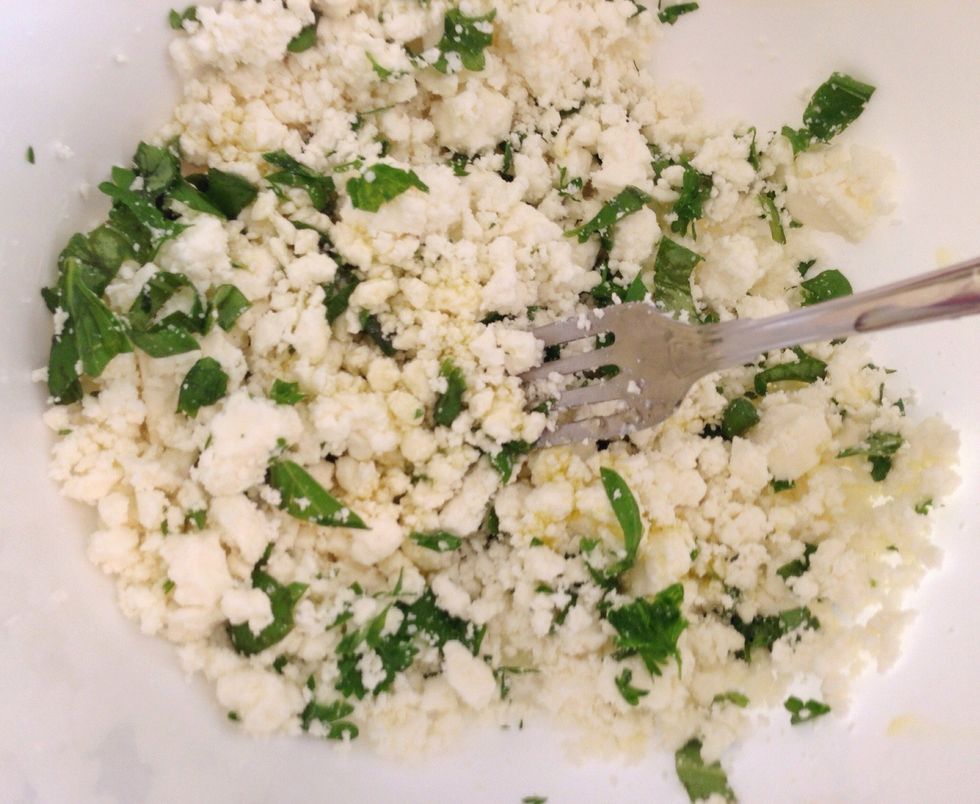 ..olive oil..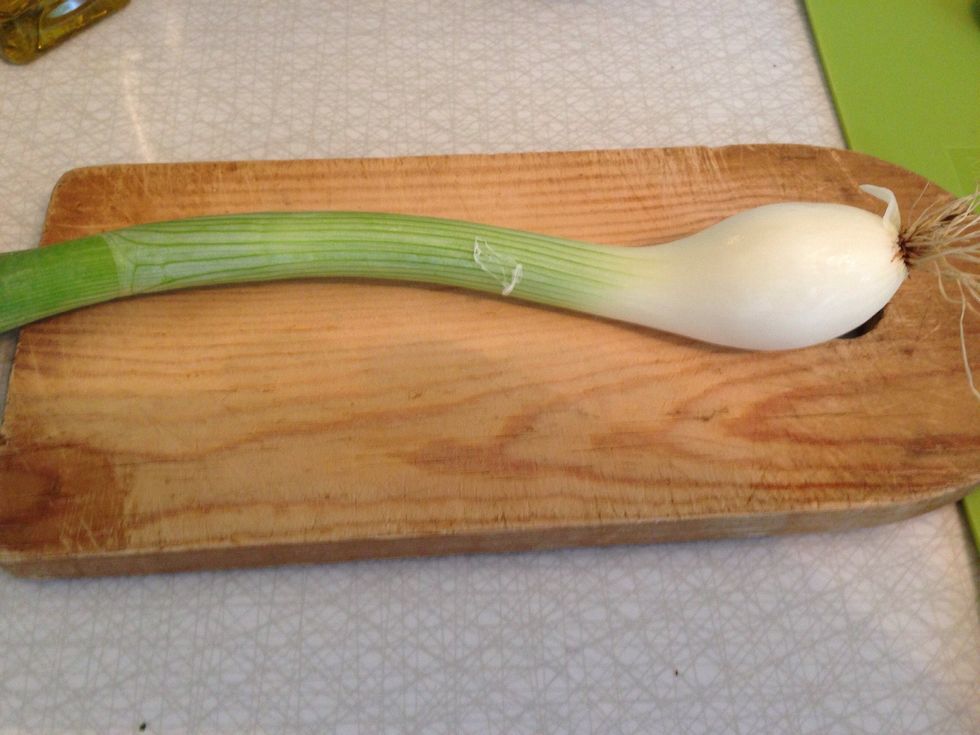 ..chopped onion..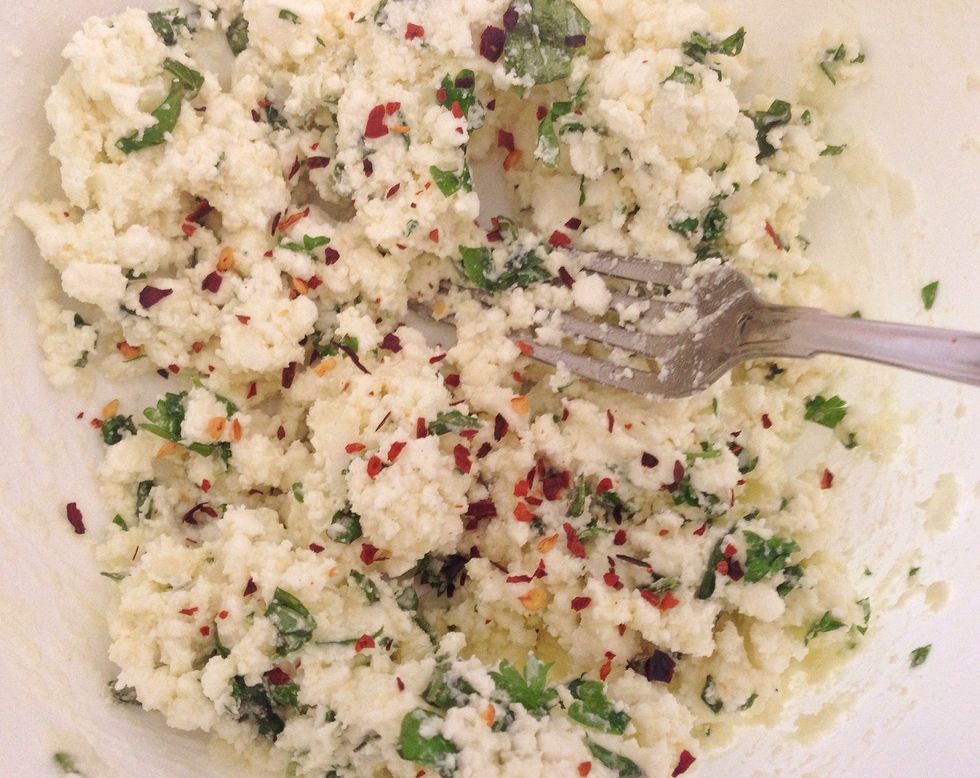 ..salt, pepper and chili flakes.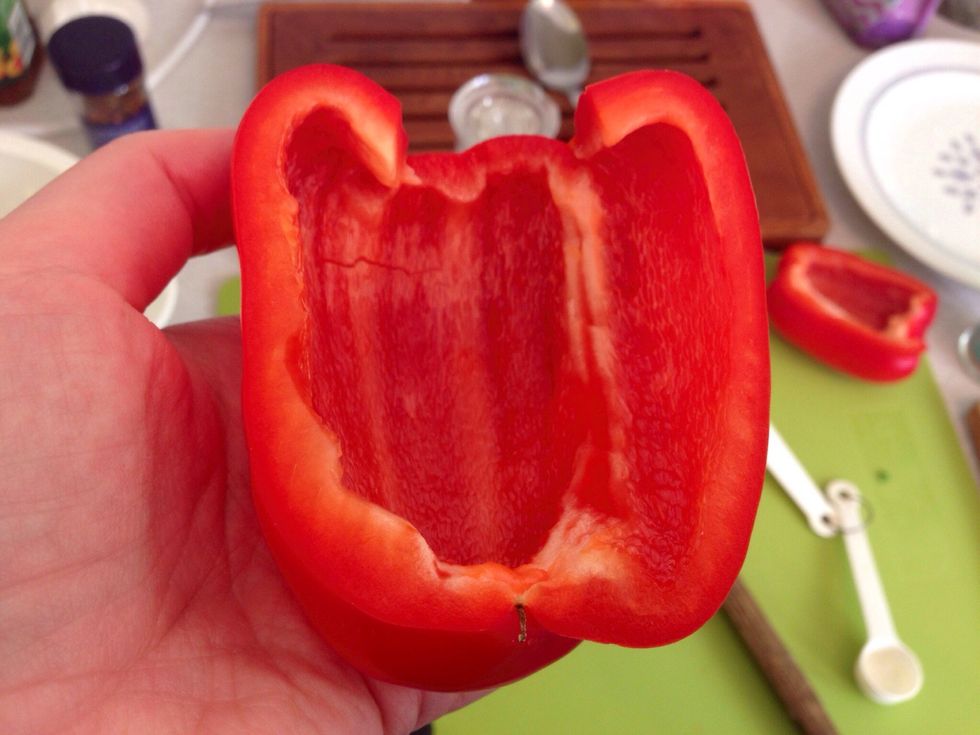 Remove the "walls" in the bell pepper, as well as the seeds.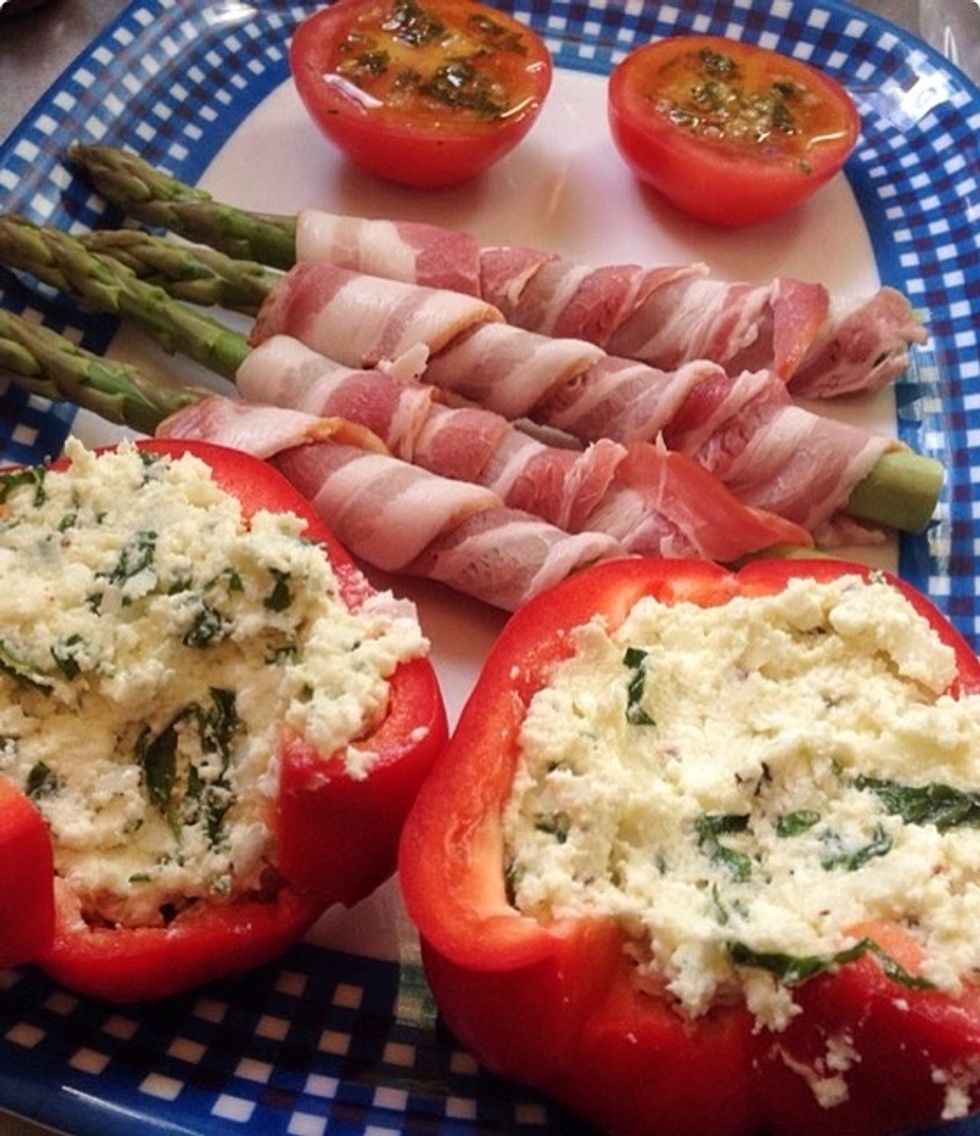 Fill the bell pepper pieces with the feta cheese filling. Grill for about 10 minutes.
Don't worry that it turns black in the bottom, it's easy to peel off once you got it on the plate.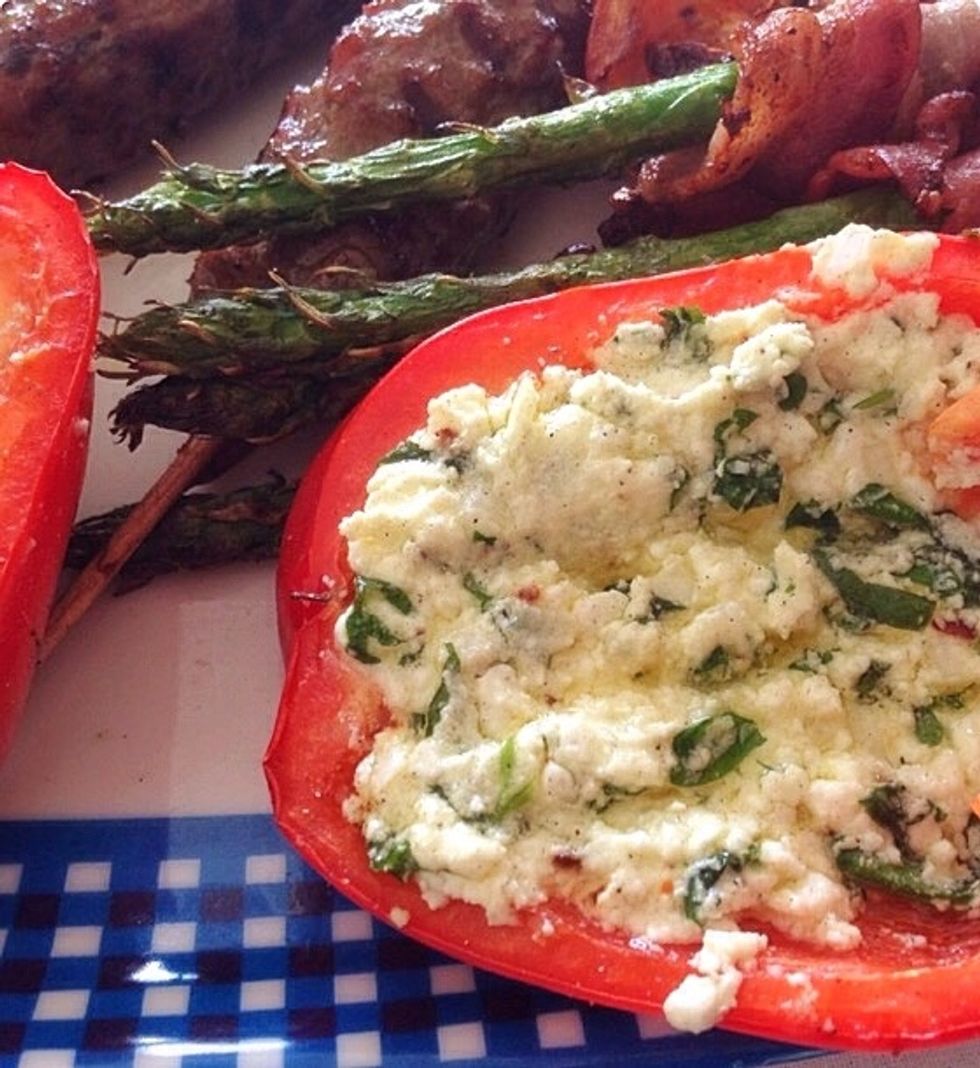 We served the bell pepper with kebab skewers and bacon wrapped asparagus 😀
1.0 Bell pepper
100.0g Feta cheese
2.0Tbsp Olive oil
6.0 Fresh basil leaves
6.0 Fresh (flat) parsley leaves
1/2tsp Chili flakes
Salt
Pepper
Karin Siöö
Lives in Sweden. Gets inspiration from trips, blogs & international students I meet at work.