Why? Because I don't like my feta too salty and I feel proud serving home made cheese😄
88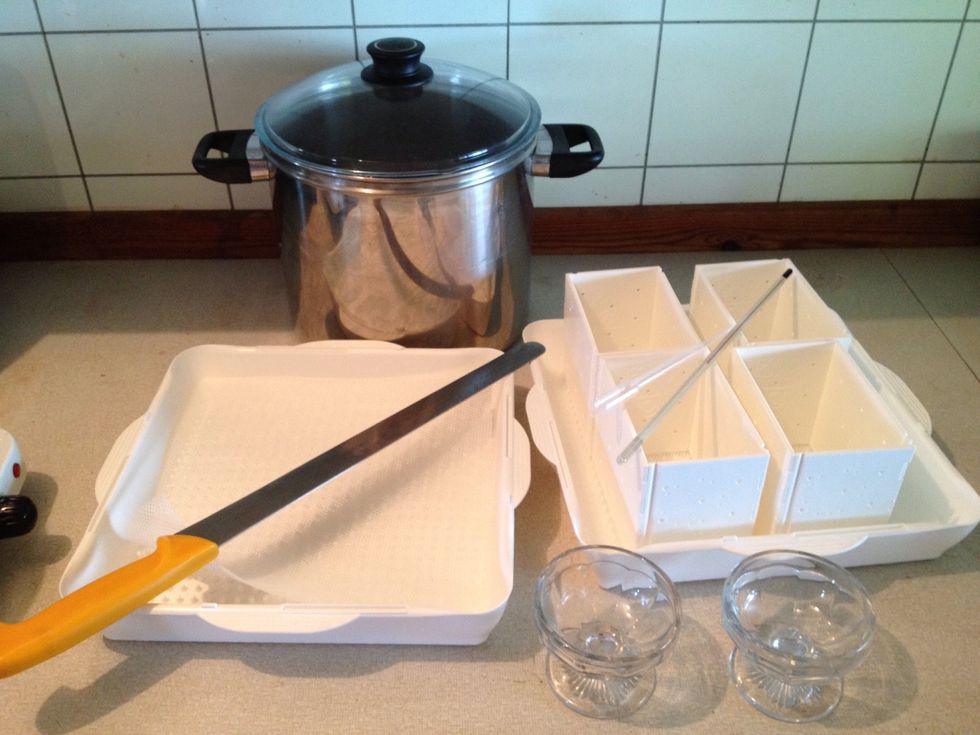 When making cheese, hygiene is important so start with sterilising everything in boiling water. You can find the cheese mould kits and the rennet and enzymes online. Search home made cheese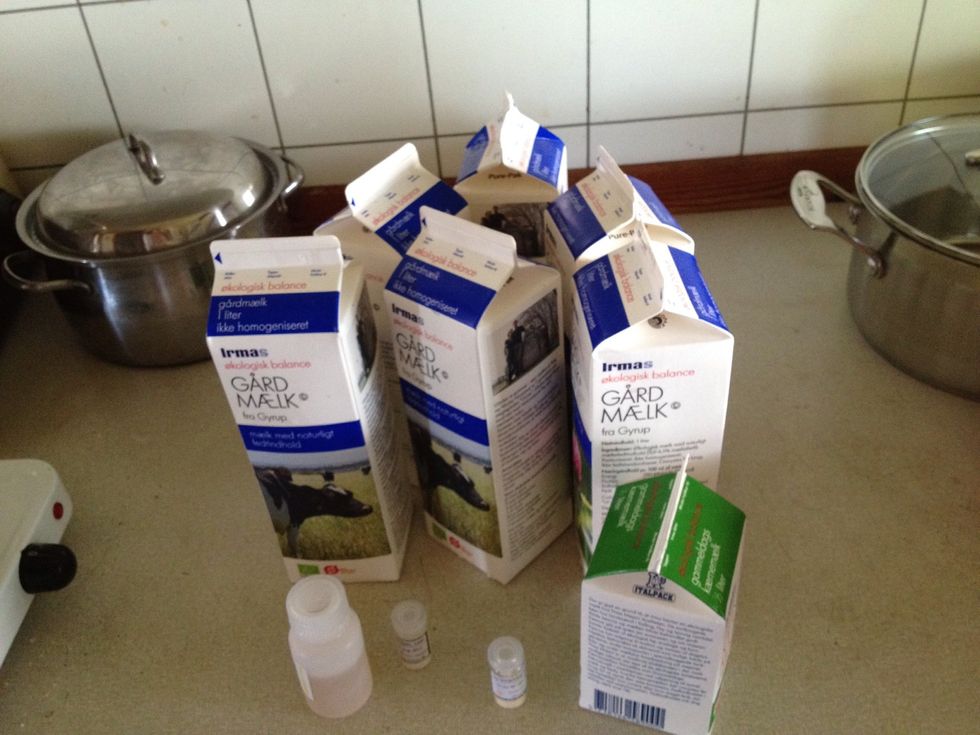 Use organic milk and buttermilk, because it is normally not homogenised. You can not use homogenised milk when making cheese. Let your milk mature on the kitchen table for 10 hours.
Heat up the milk slowly to 90°F/32°C use a thermometer.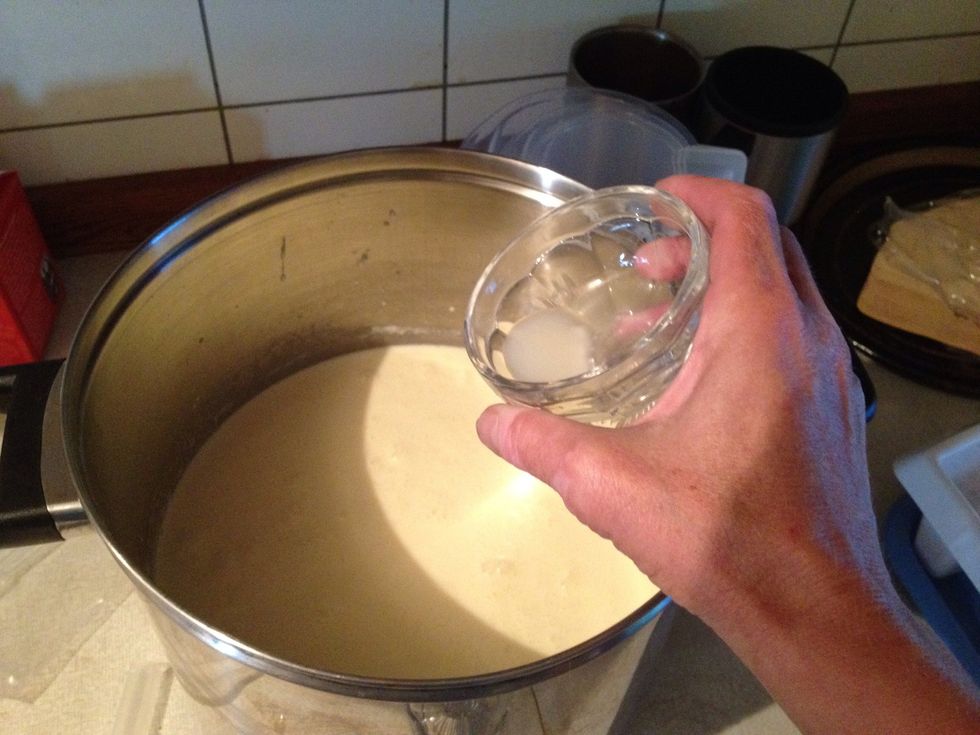 Take the milk off the heat once you have reach 90°F Add the buttermilk and the lipase enzyme mixed in a bit of cold water.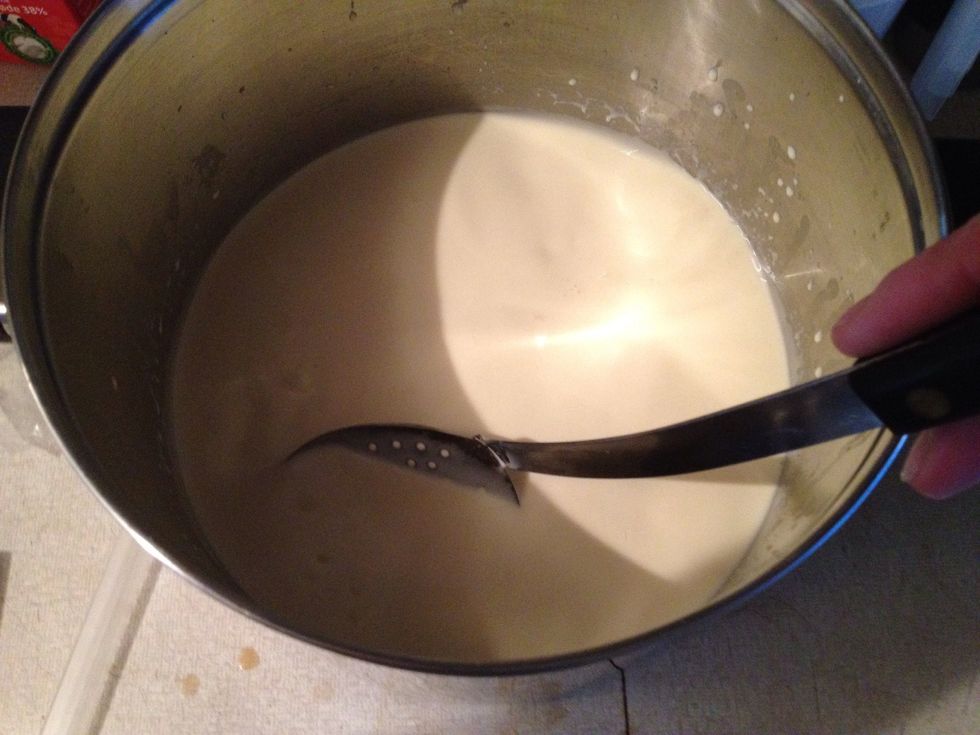 Stir for 30 seconds. Lid on and cover with blanket to preserve the heat. Wait 30 minutes.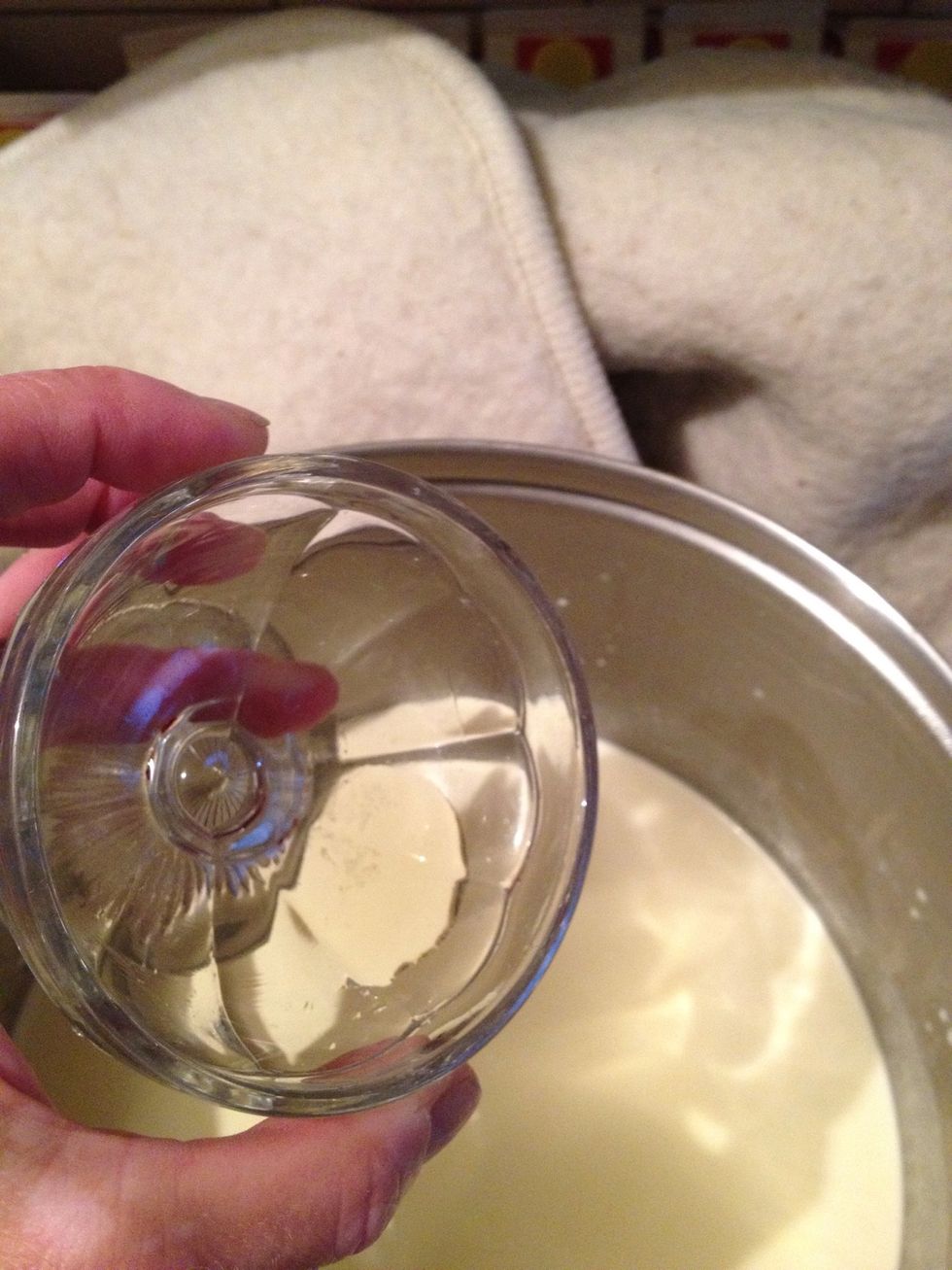 Add the rennet mixed in a bit of cold water. Stir for 30 seconds, lid on and cover with blanket. Wait 30 minutes.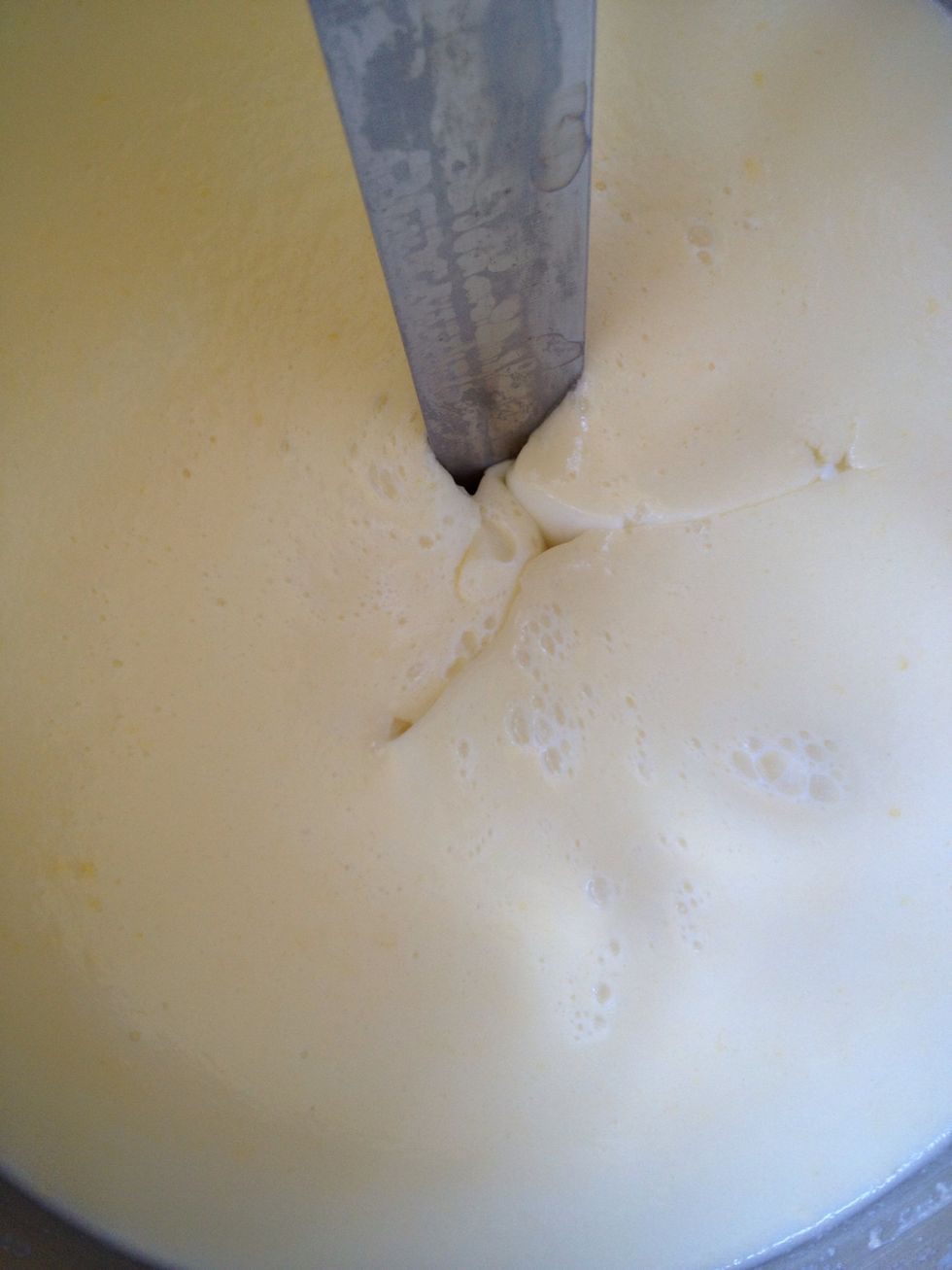 Cut using a long bladed knife to see whether the milk have solidified, you want to see a sharp edge along the cut, if not put lid and blanked back on and wait for 15 minutes and try again.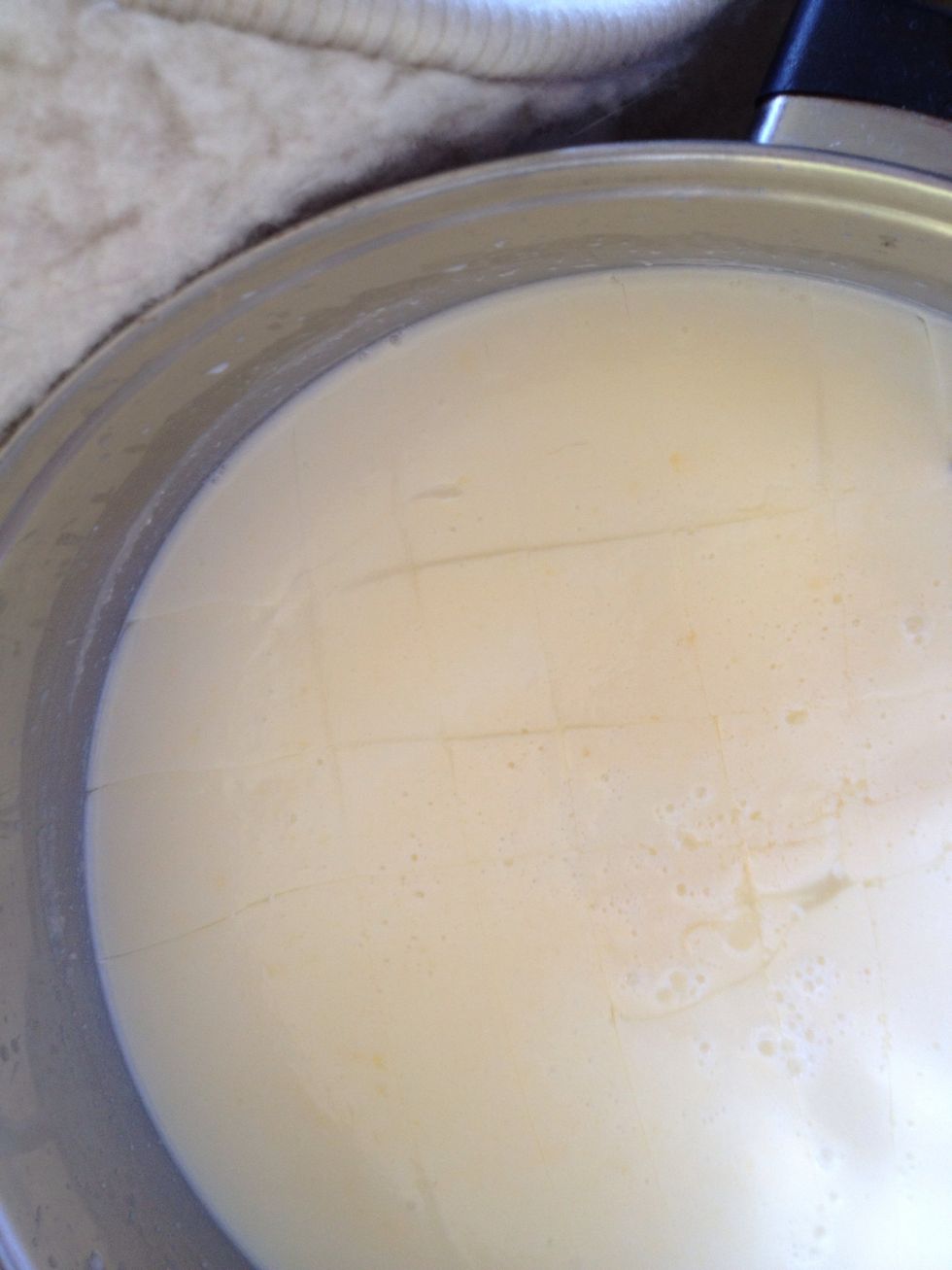 Once the milk have solidified cut it into 1 in. cubes. Wait 10 minutes and then stir using a skimmer or a spoon with holes in it.
Stir every 15 minutes 4 times. Cover with lid and blanket in between stirring.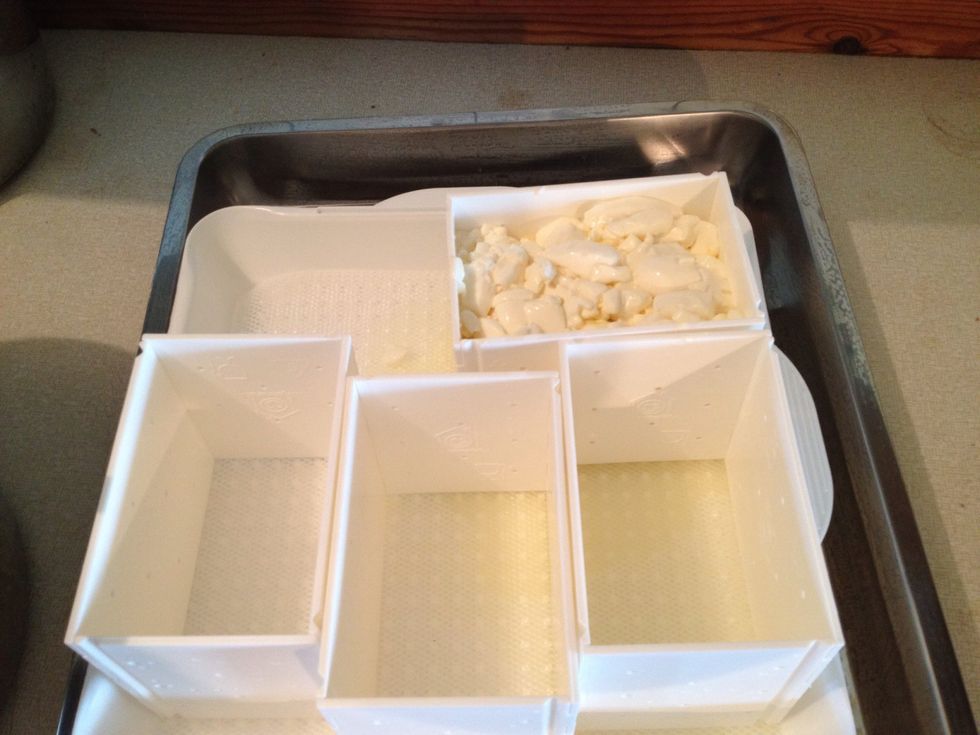 Strain your cheese from the whey using your skimmer or a sterilised colander. Pour the cheese into your moulds and let it sit for 24 hours. Pour whey off and turn occasionally, in the beginning often.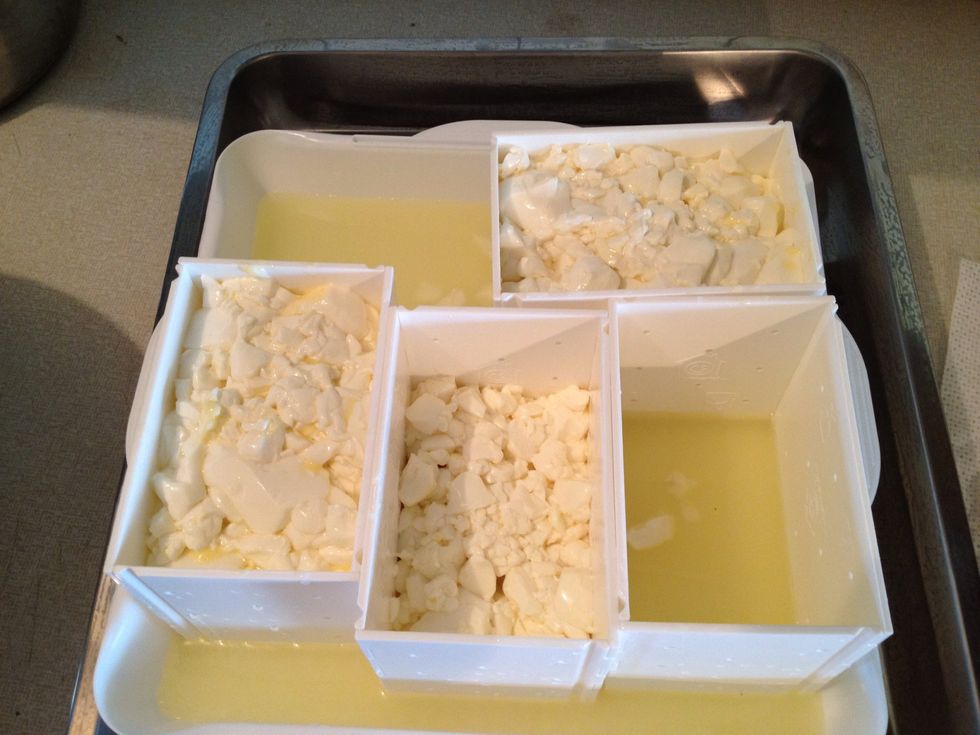 Boil water and mix ind the salt. Cool down and set aside for tomorrow See supply tab. for quantity.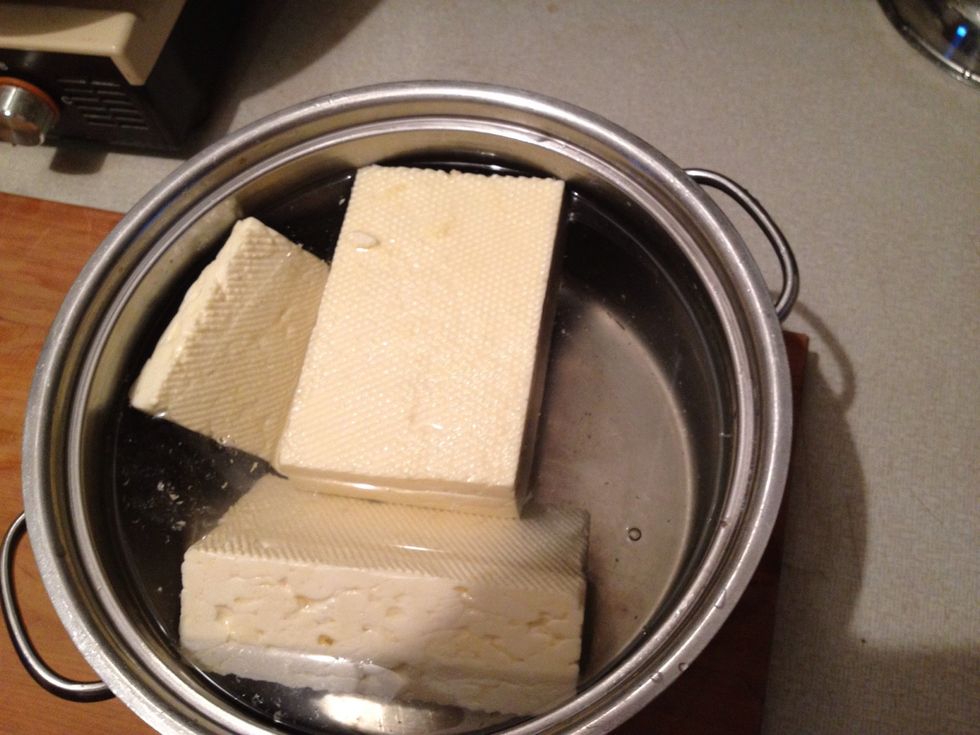 After 24 hours of draining place your cheese ind the salt brine for 3-5 hours according to taste, I don't like my feta to be too salty so I leave it in the brine for 3 hours. Cover with lid.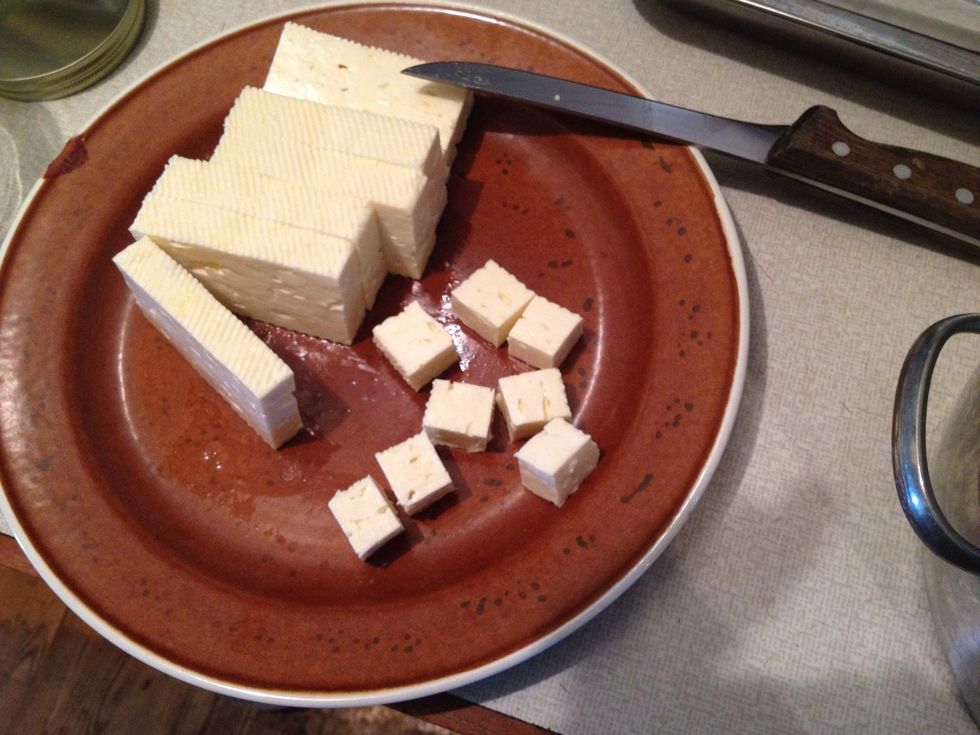 Dice your cheese on a sterilised dish. The feta cheese can be eaten at this point but it develops more taste over the next couple of days.
Place the cheese in jars add spices, I like garlic but try bay leafs,chilli,rosemary and so on. Cover with oil and leave at room temperature for 24 hours then store in fridge. Will keep for 1 month.
2.0gal Non homogenised cow or sheep milk
3.5oz Organic buttermilk
0.8pch Lipace enzyme
1/2tsp Rennet
0.65lb Salt
5.0pt Water
Garlic cloves
2.0pt Sunflower oil
Remedies:
1.0 Pot with lid
2.0 Small glasses
1.0 Blanket
1.0 Timer
1.0 Scale
1.0 Container for the salt brine
Cheese mould kit
1.0 Thermometer
1.0 Knife with a long blade