How to make festive holiday cards
Making homemade cards helps get you in the holiday spirit and is much more meaningful to the person you're giving it to! Here are some card ideas to help get you inspired! Be creative and have fun :)
11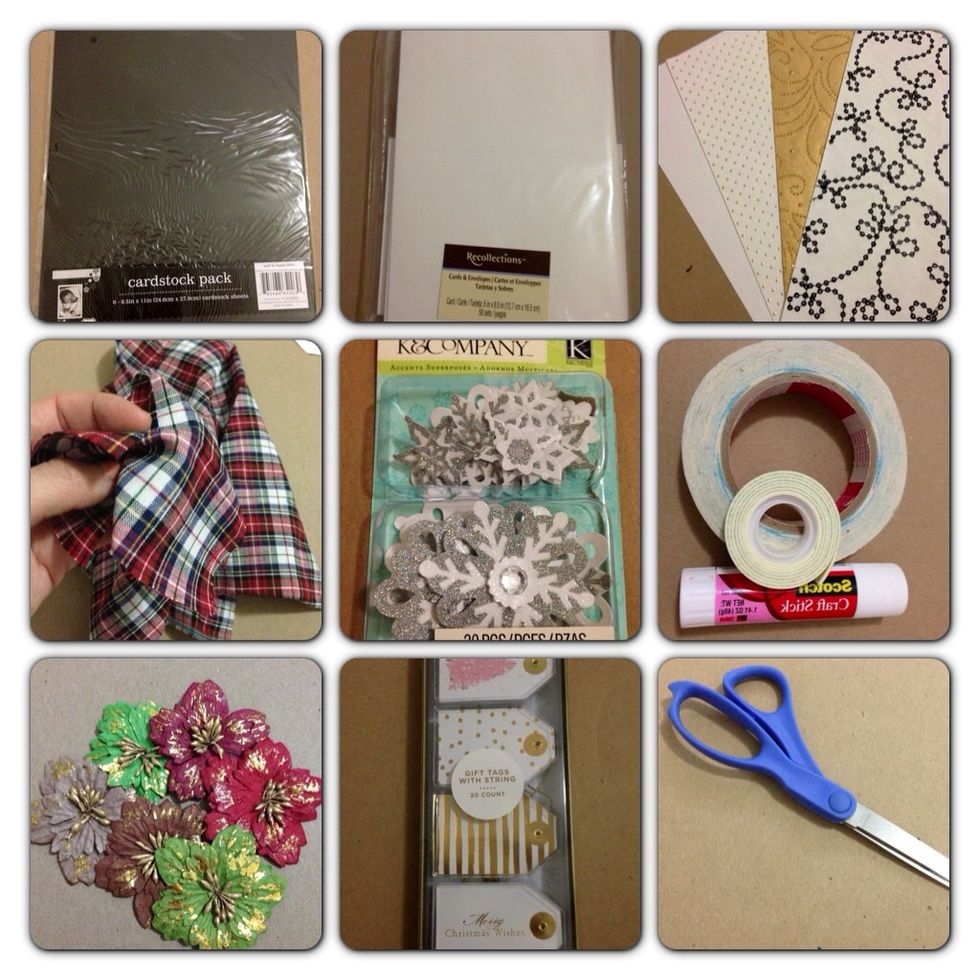 The essential items needed are card stock paper, scissors, double stick tape, puffy foam tape, and whatever decorative item you like. I was inspired by the gift tags and decided to embellish.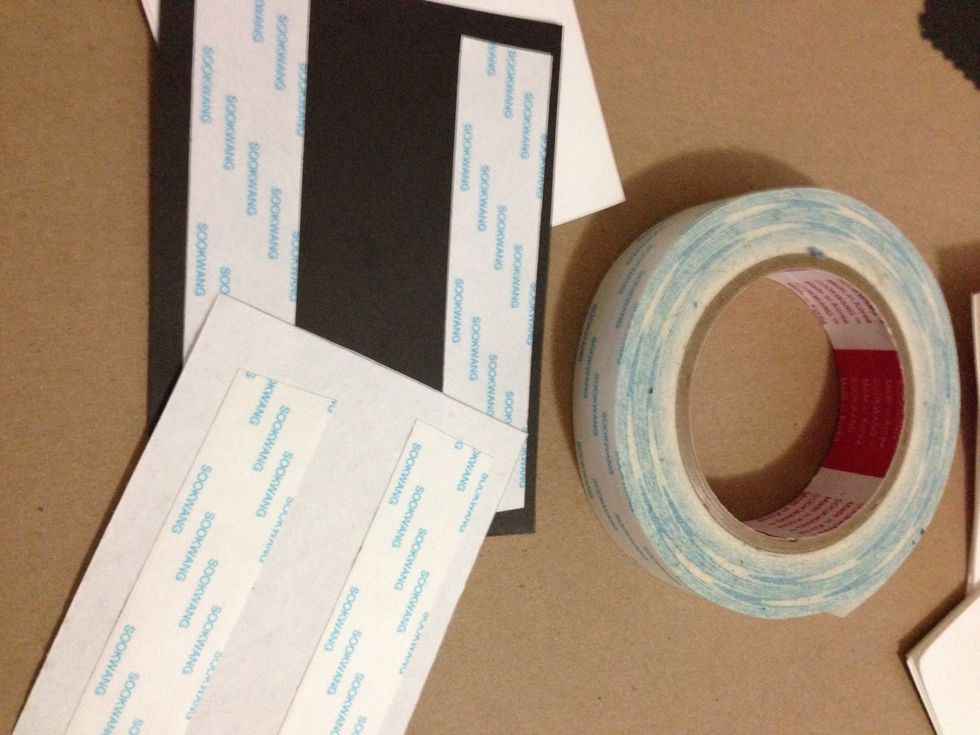 I wanted a black background on my card and a decorative piece of paper layered on top. Cut to size and use double stick tape! (Double stick is better than rolling your tape up and creating lumps.)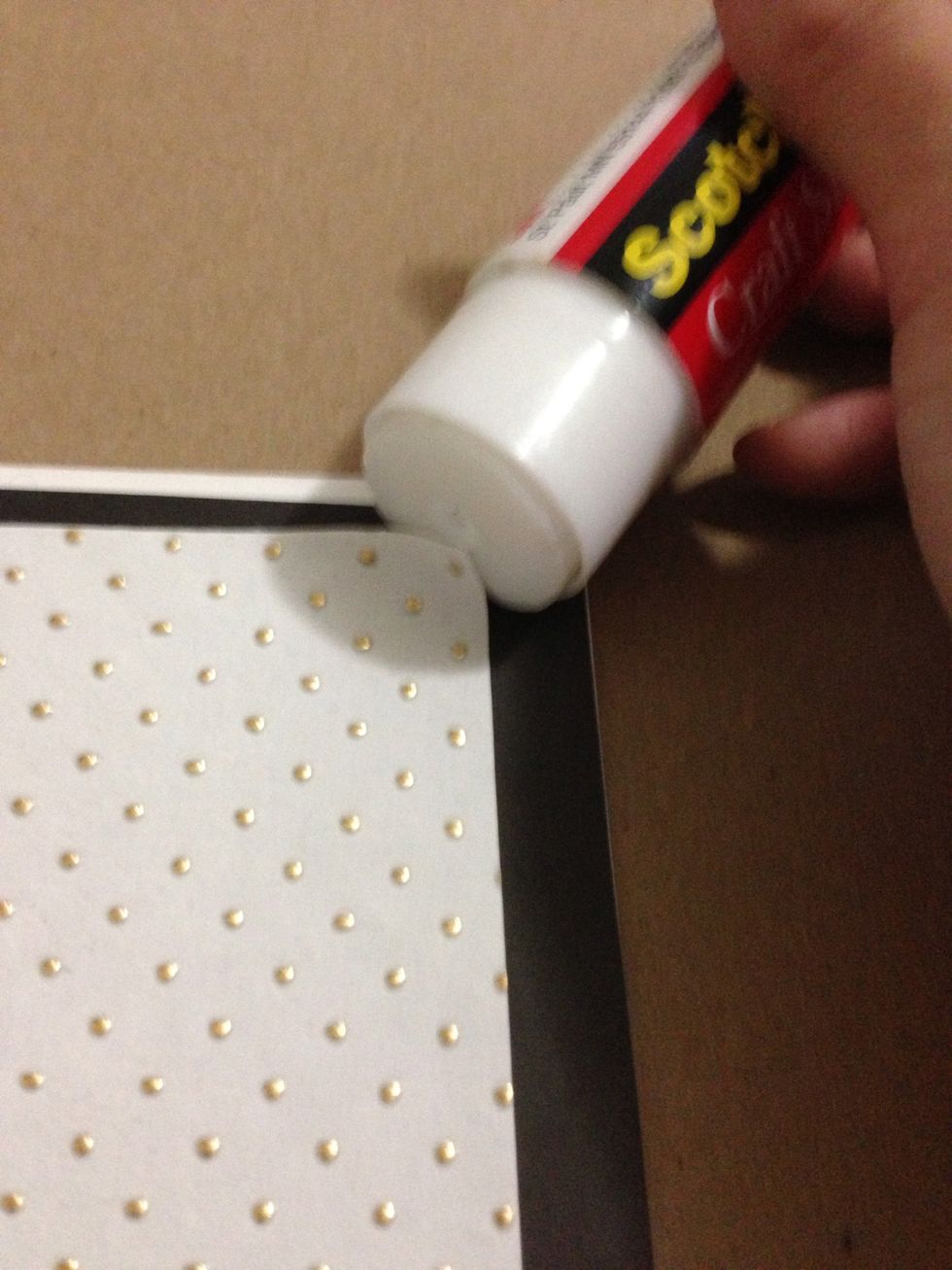 I use glue to get the corners to stick and stay down in place.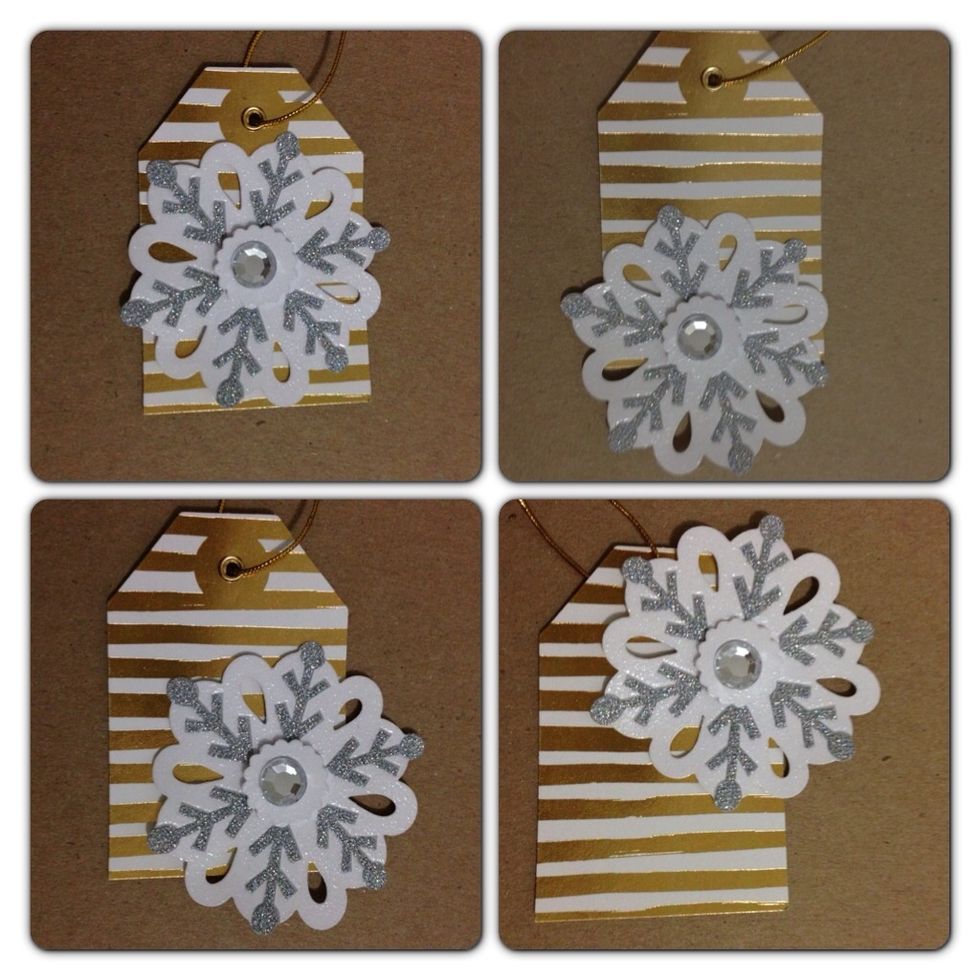 You can use your gift tag and embellish with layered accents like this snowflake. Play around and see where you like it before removing the backing on the snowflake to stick it on the tag.
You want your gift tag to semi-pop! Therefore, use the foam tape to create a subtle elevation on the card. I promise it looks good in person!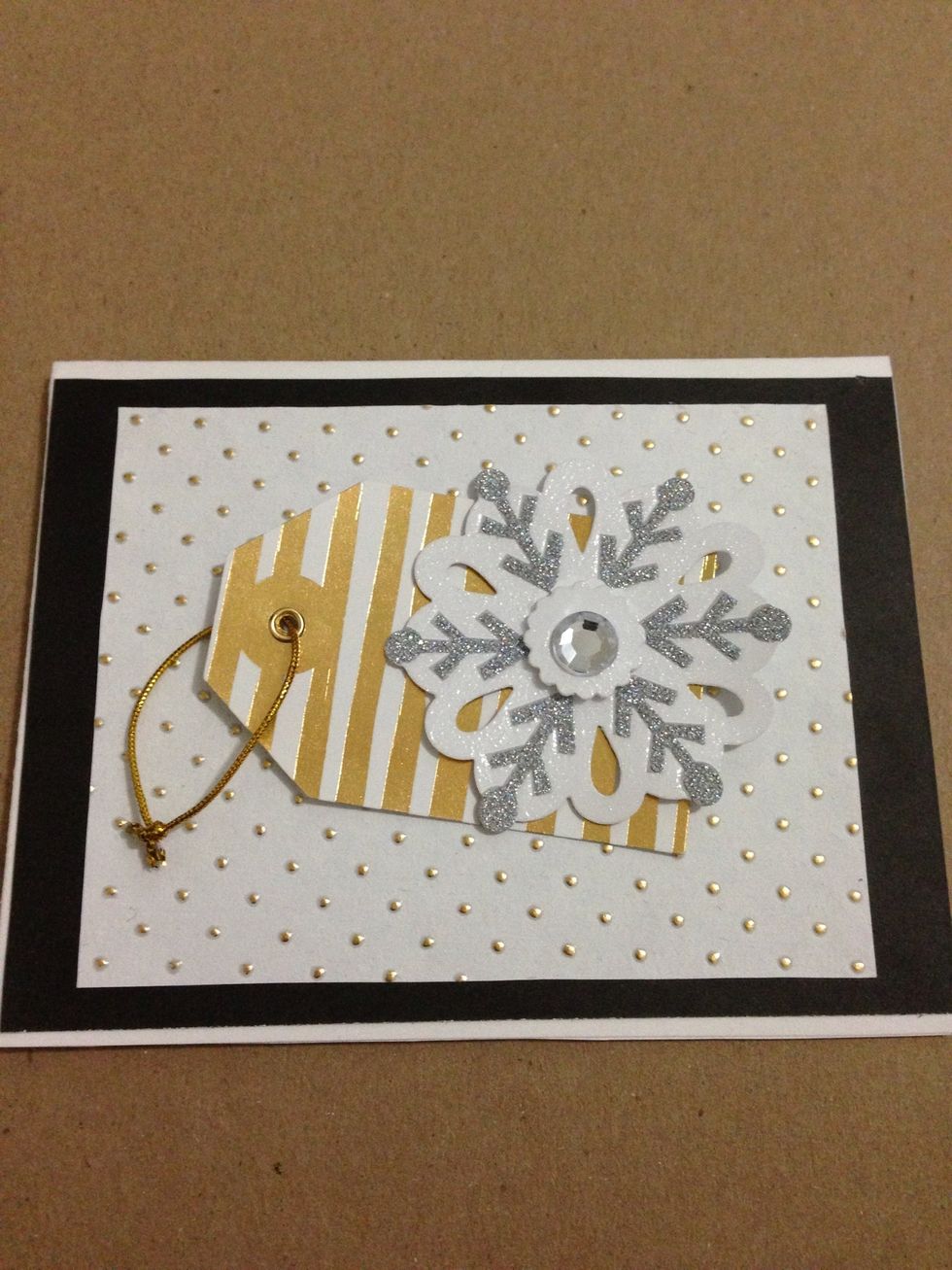 It will look something like this! Or...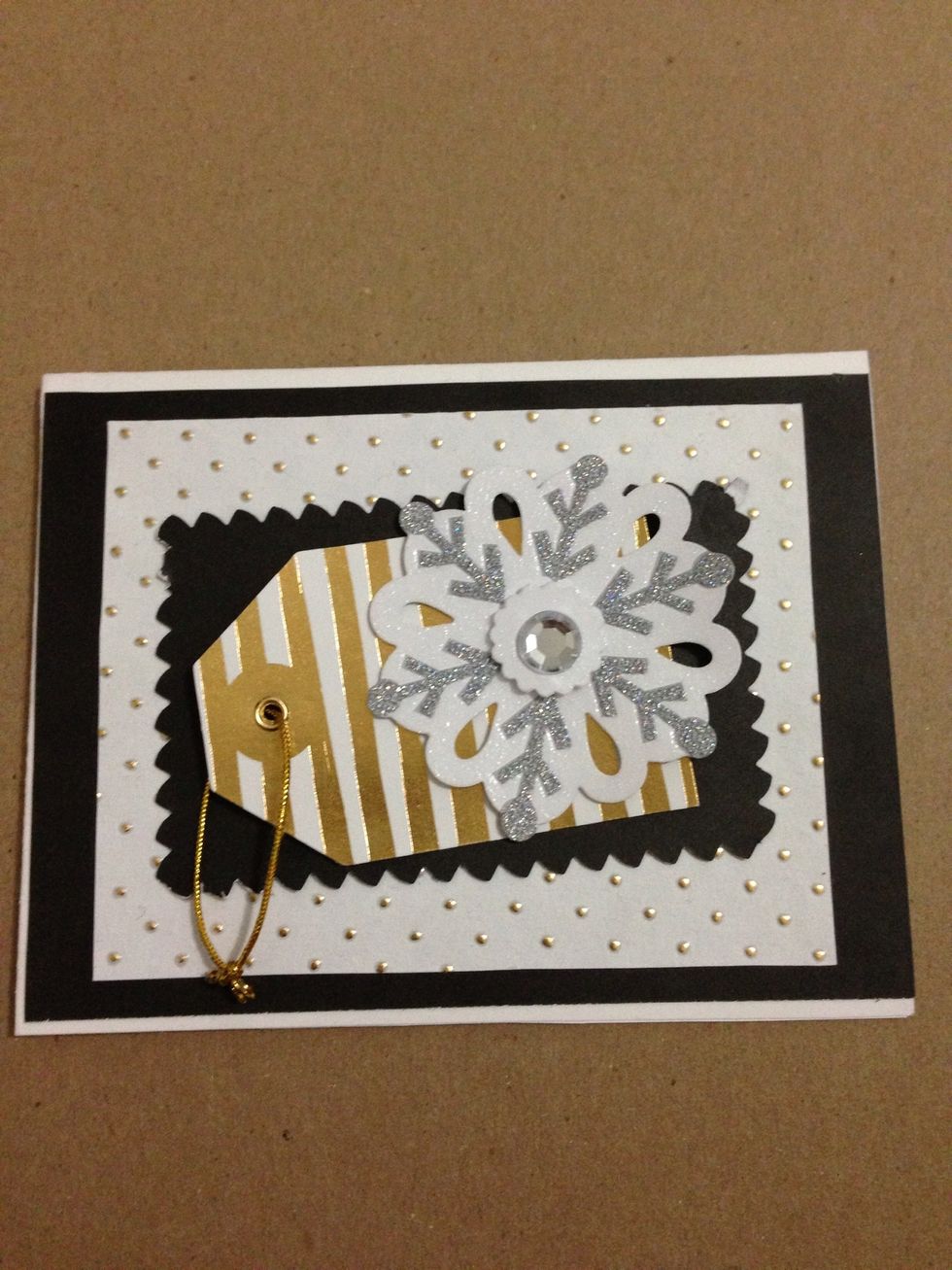 You can even add another piece of black paper to really make the gift tag pop!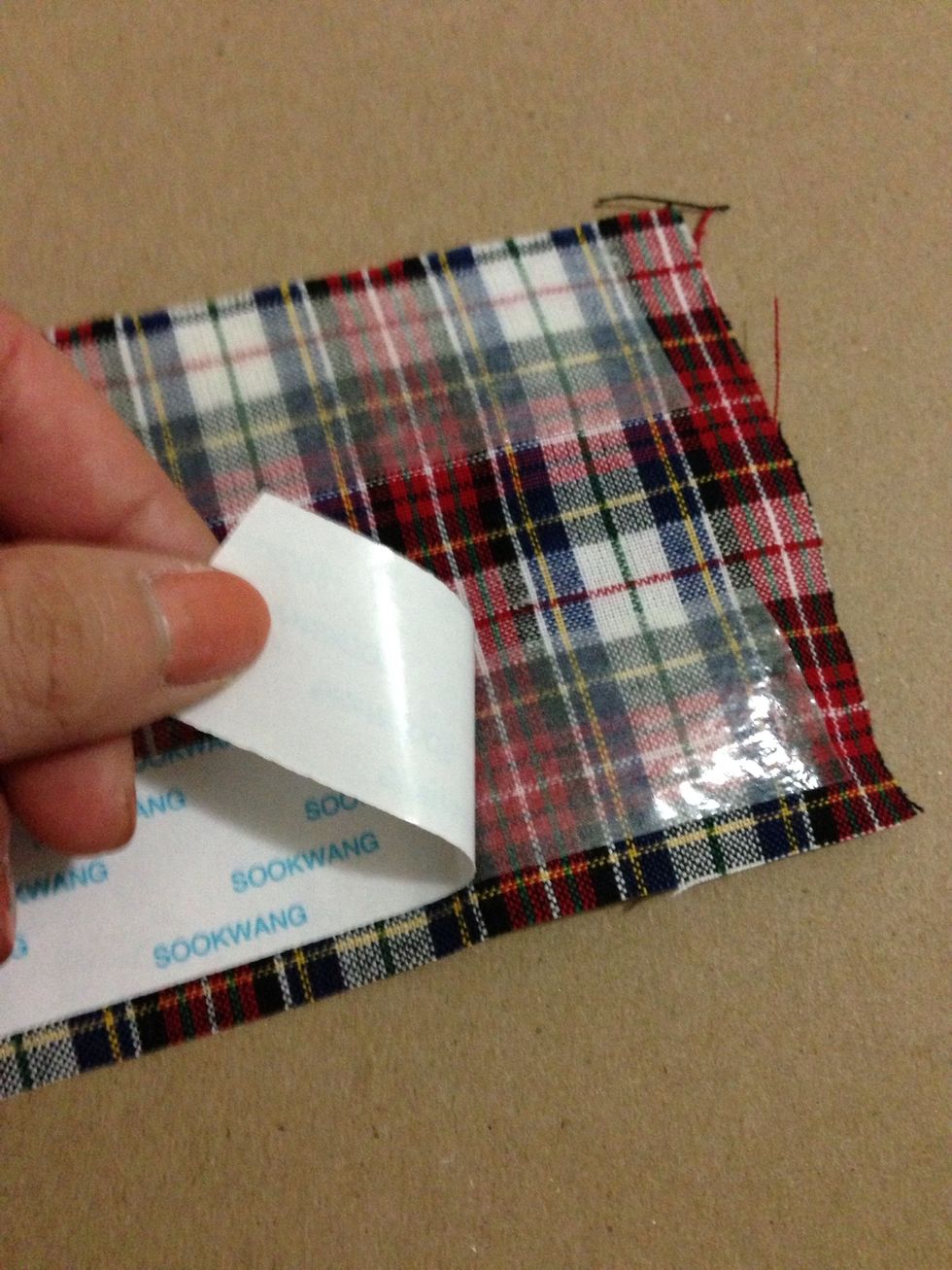 Now let's play with texture! using your fabric, cut to size and use double stick tape again to keep it in place on your card. (You can even fray the edges of the fabric to give it a more messy look.)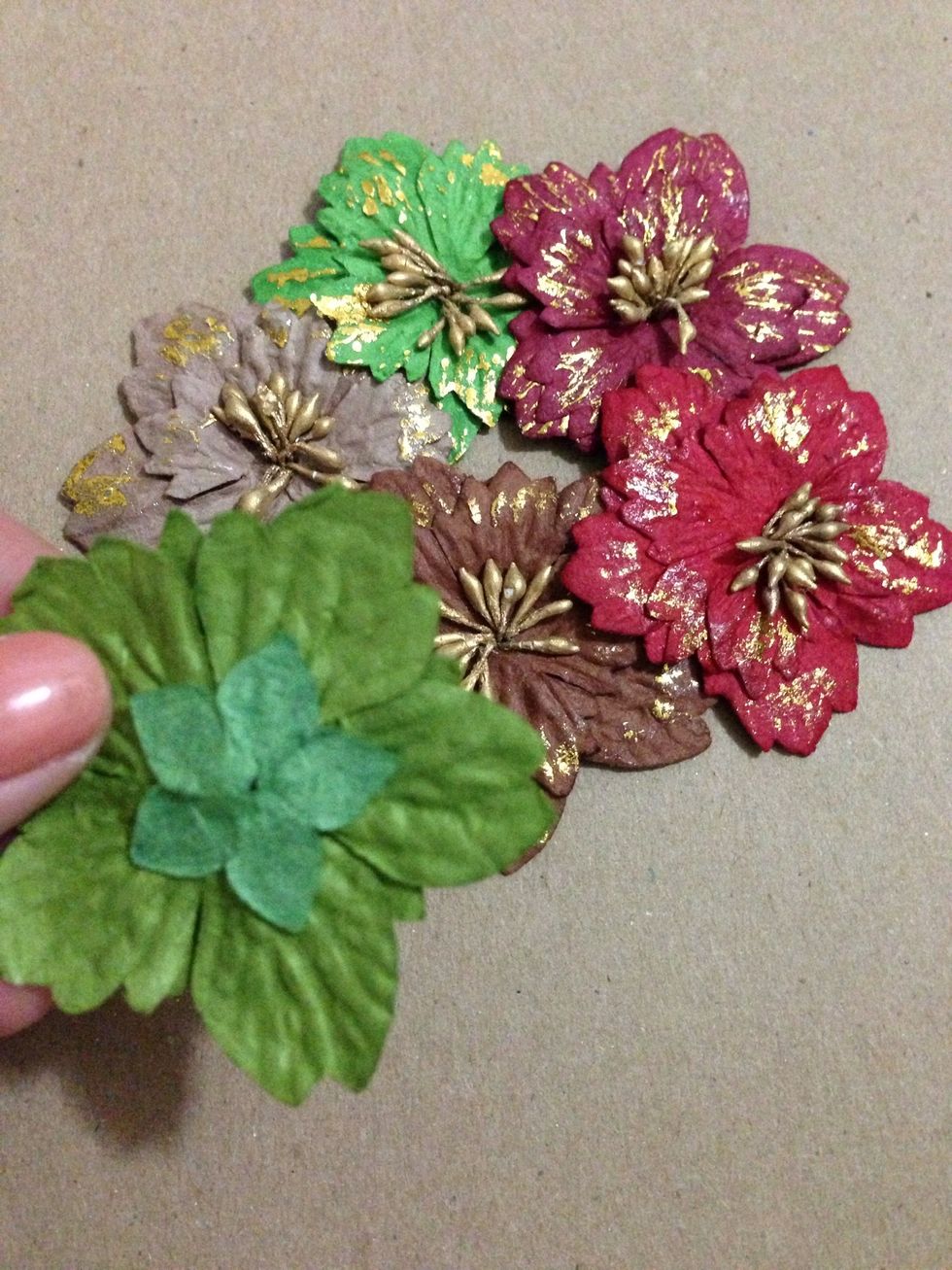 These paper flowers don't have a backing to it. So here you have an option of using a hot glue gun or foam tape!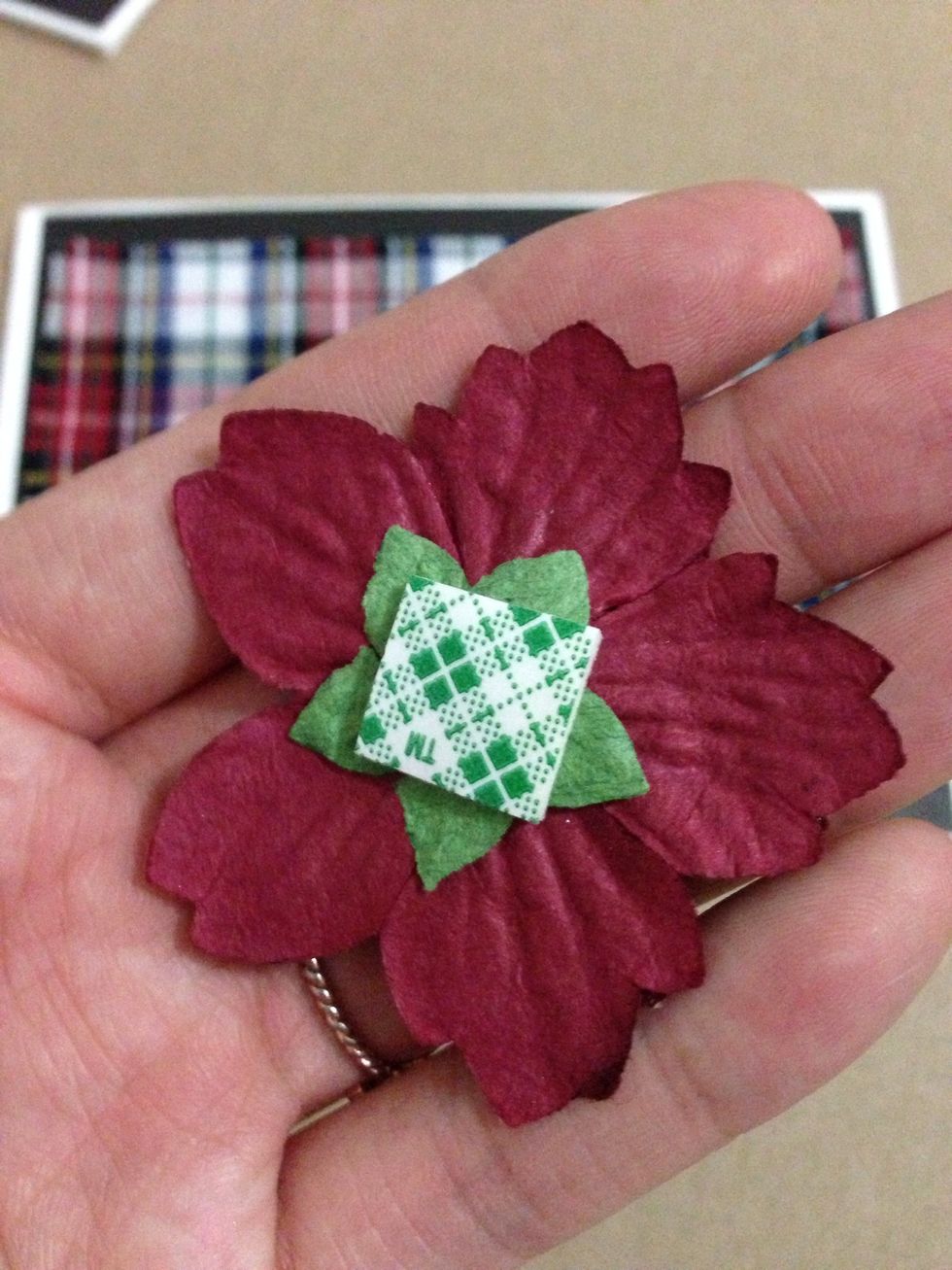 I only have foam tape so that's what I used.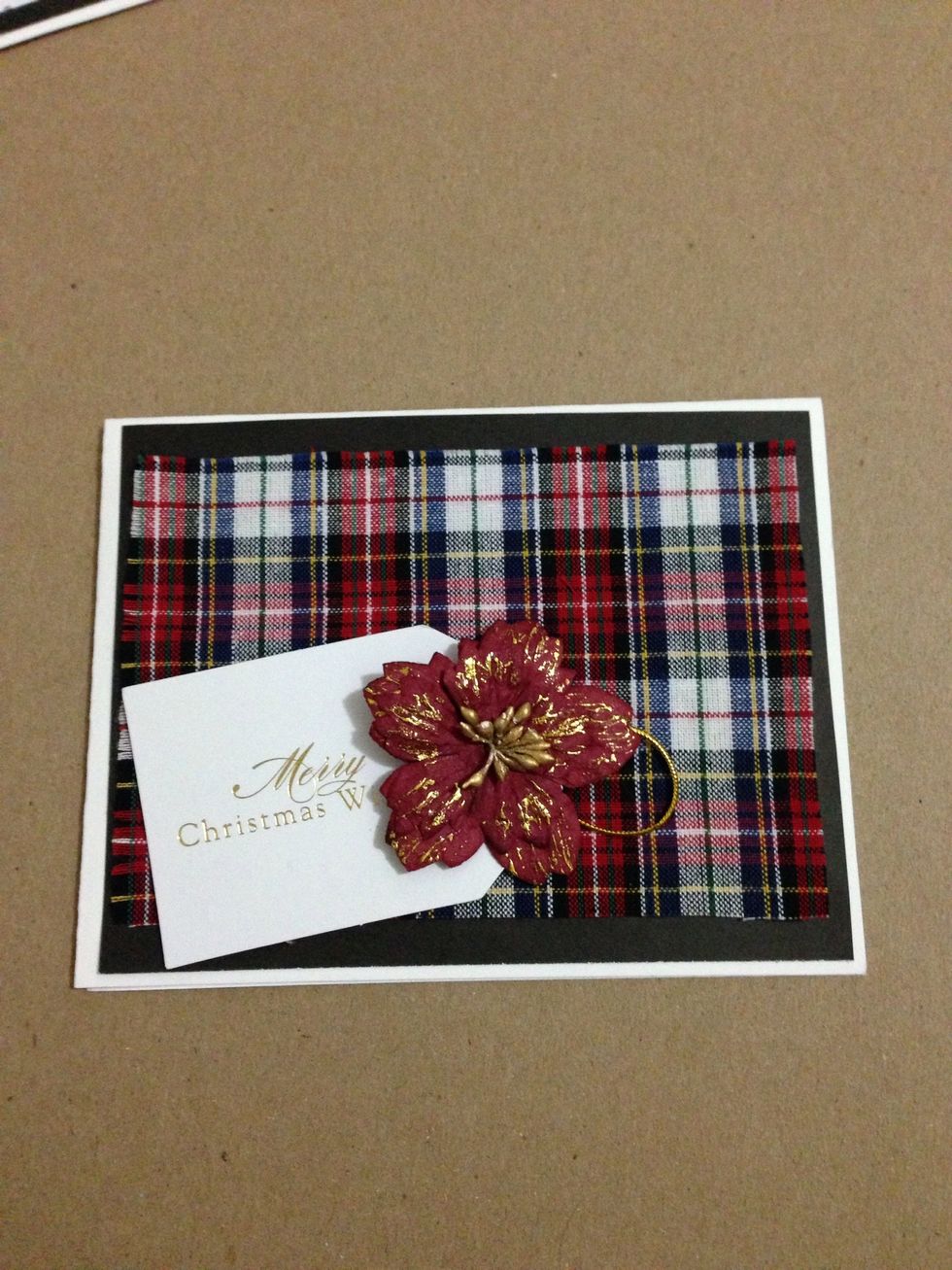 Play around and see what you like! I loved the red flower against the plaid fabric and the gold lettering on the gift tag pulling everything together!
Heres another card idea, not using a gift tag. I had some special transparent stickers that I decided to use. Same steps of layering black paper with decorative paper on top. Now time to assemble!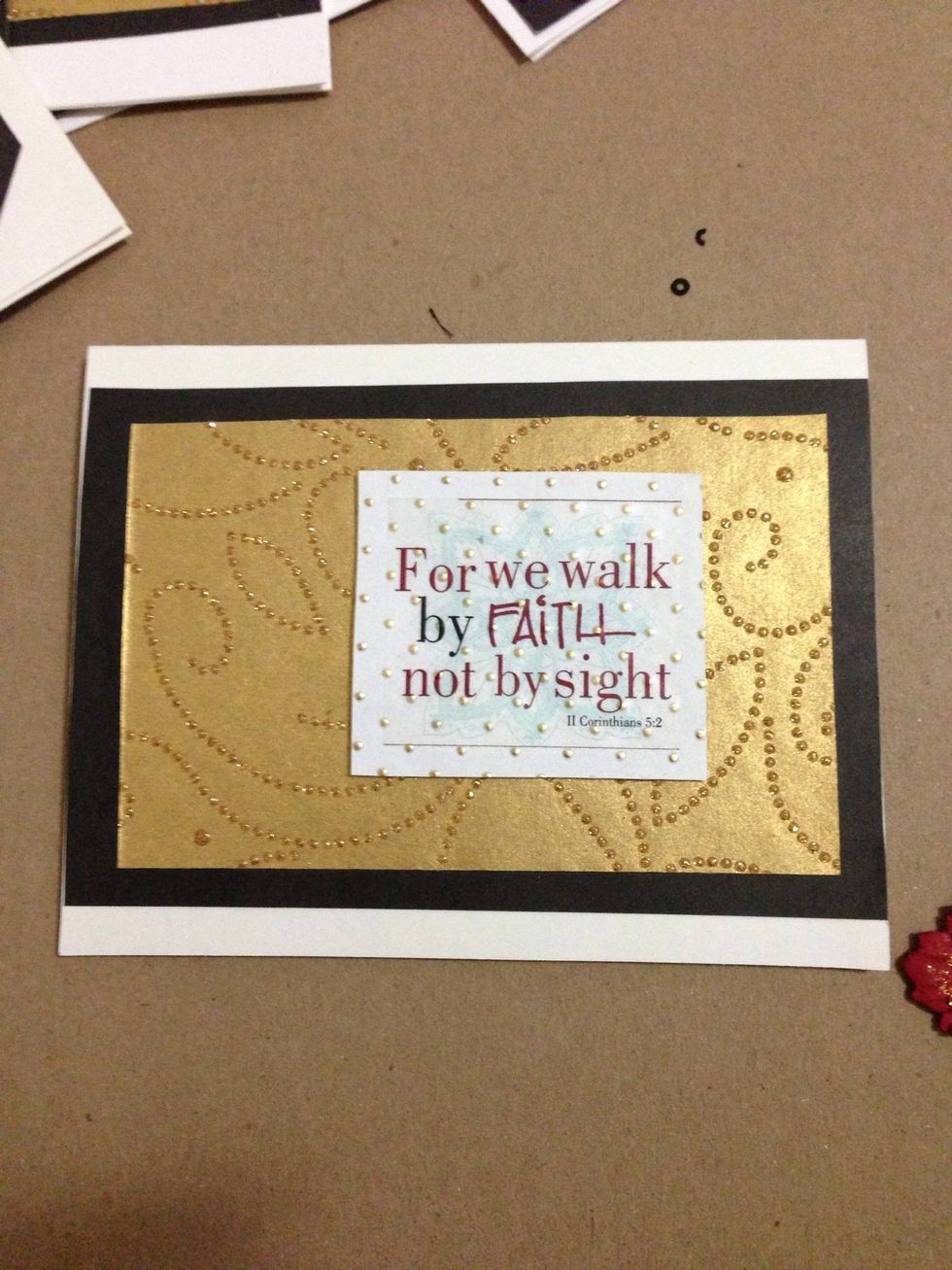 Again play around until you are satisfied with the look. Use foam tape to stick the main piece to your card!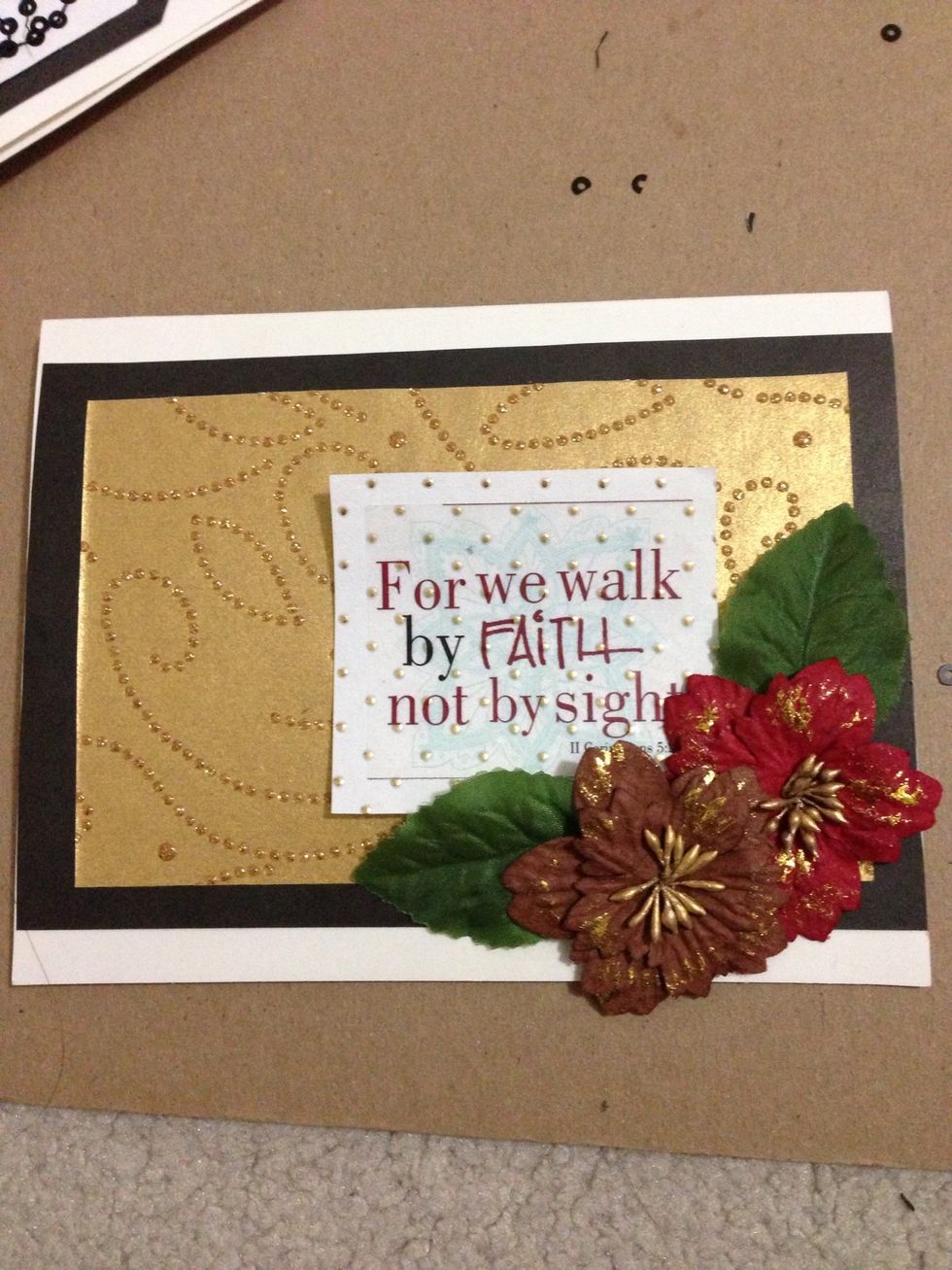 Then add your decorative piece, such as these flowers and leaves!
Voila! You have beautiful homemade Christmas cards :)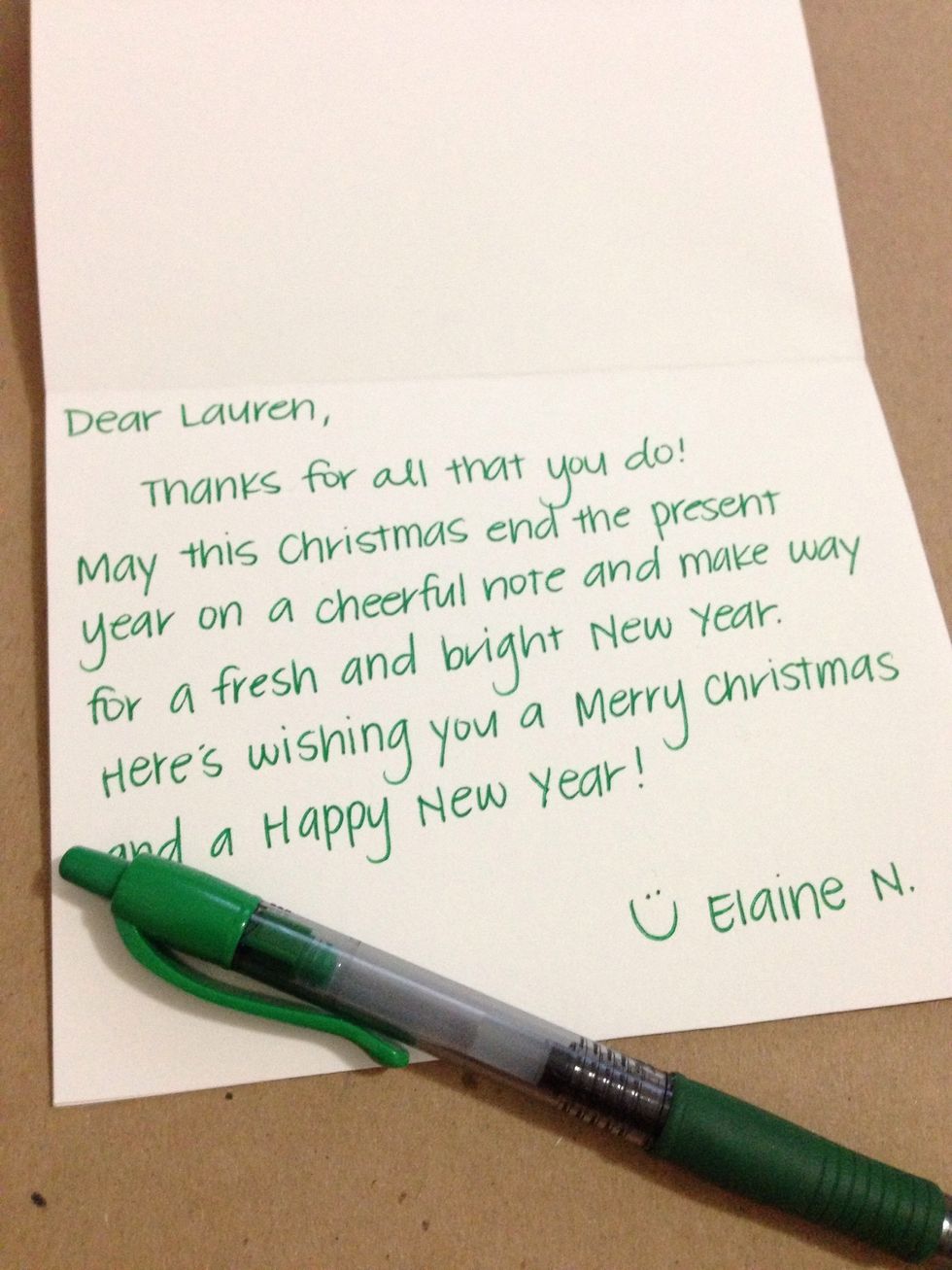 Enjoy making these and remember to have fun with it! Use your imagination and things you find around the house :)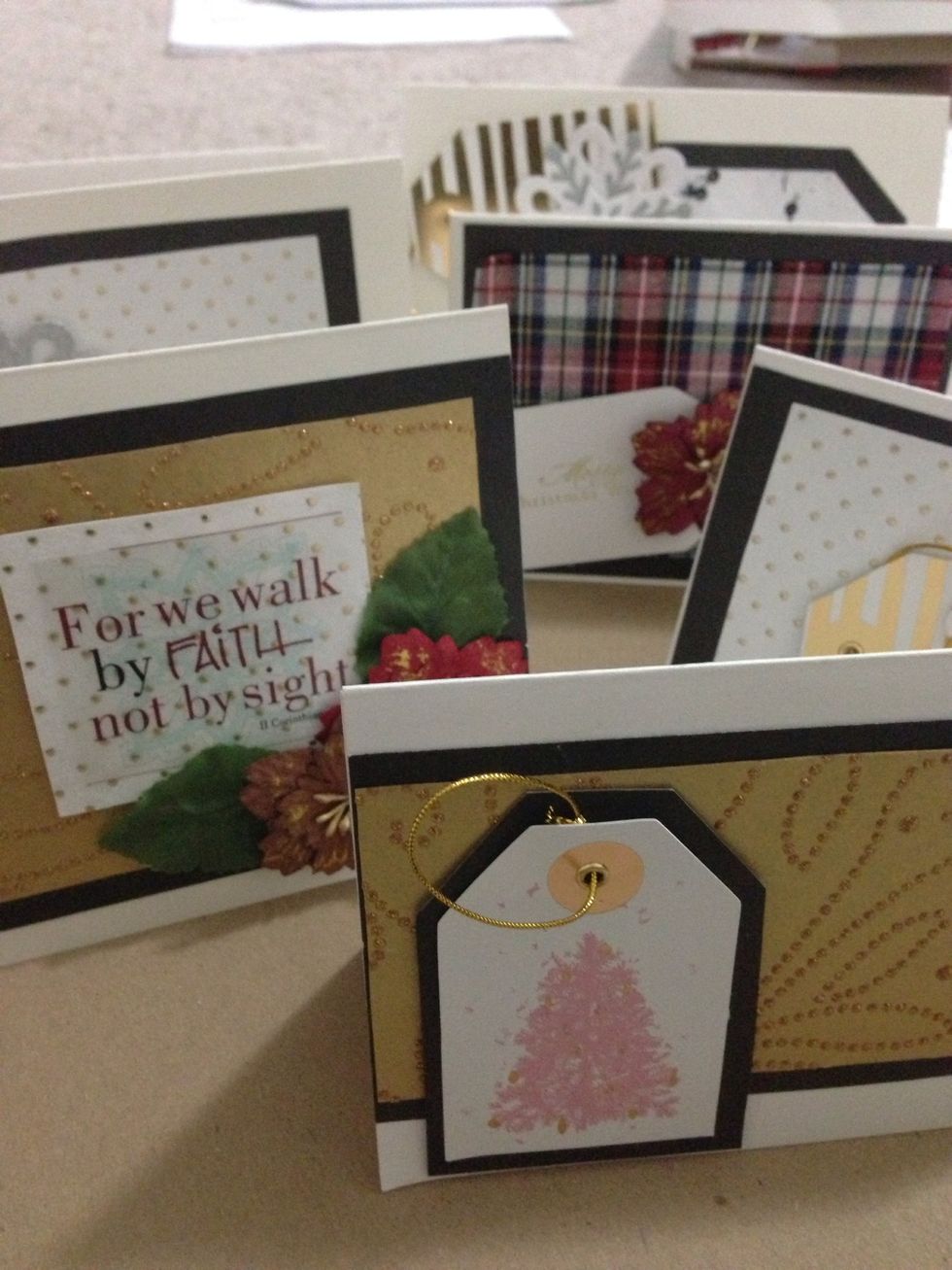 Good luck and happy holidays! :)
Glue stick
Double stick tape
3D puffy foam tape
Scissors
Decorative paper
Card stock paper
Plain cards and envelope
Paper flowers
Gift tags
Layered accents (snowflakes)
Fabric