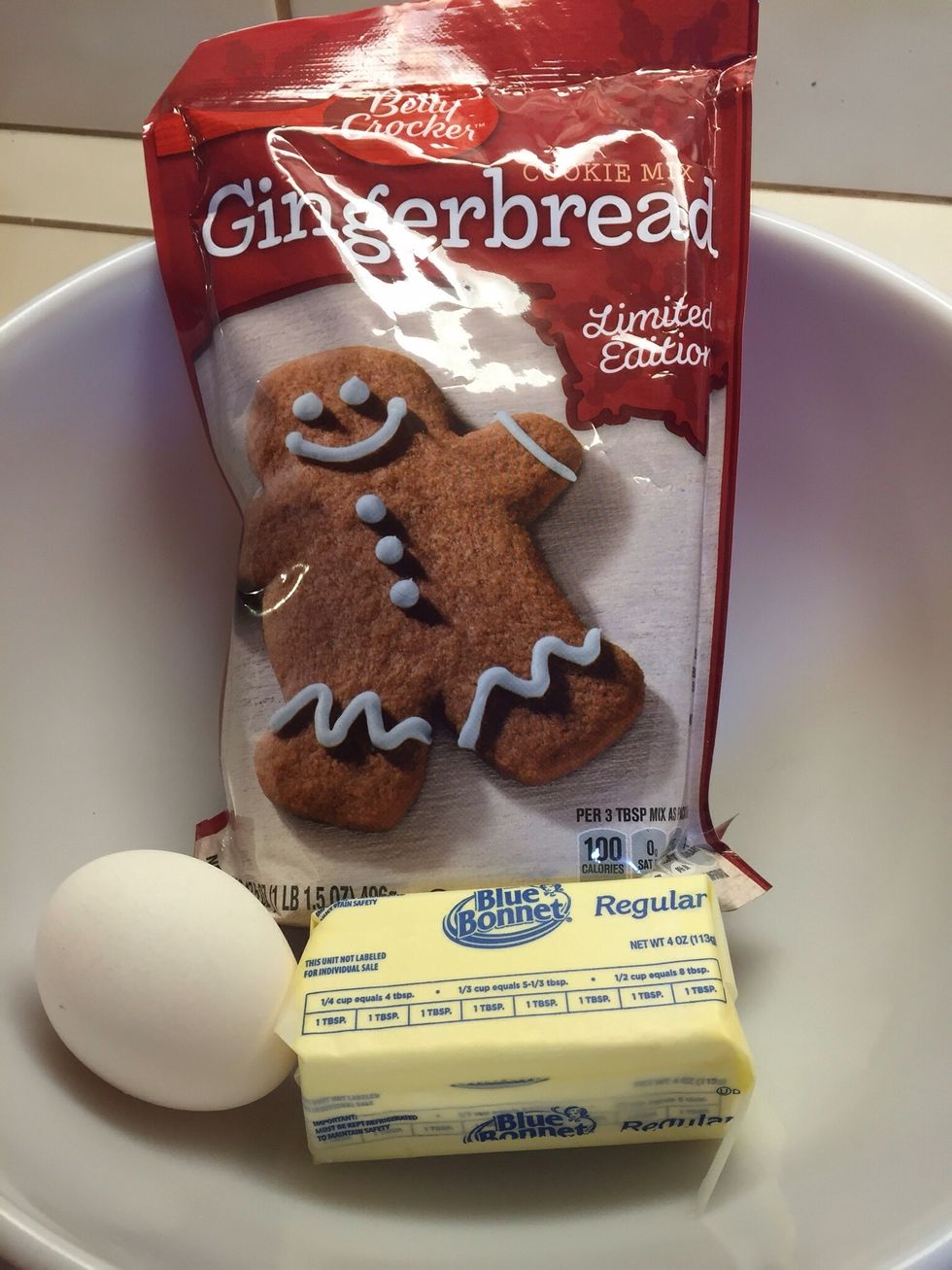 Mix up gingerbread dough. You can use your own gingerbread recipe, or a bag mix, or refrigerated, pre made dough. Today, I chose a bag mix.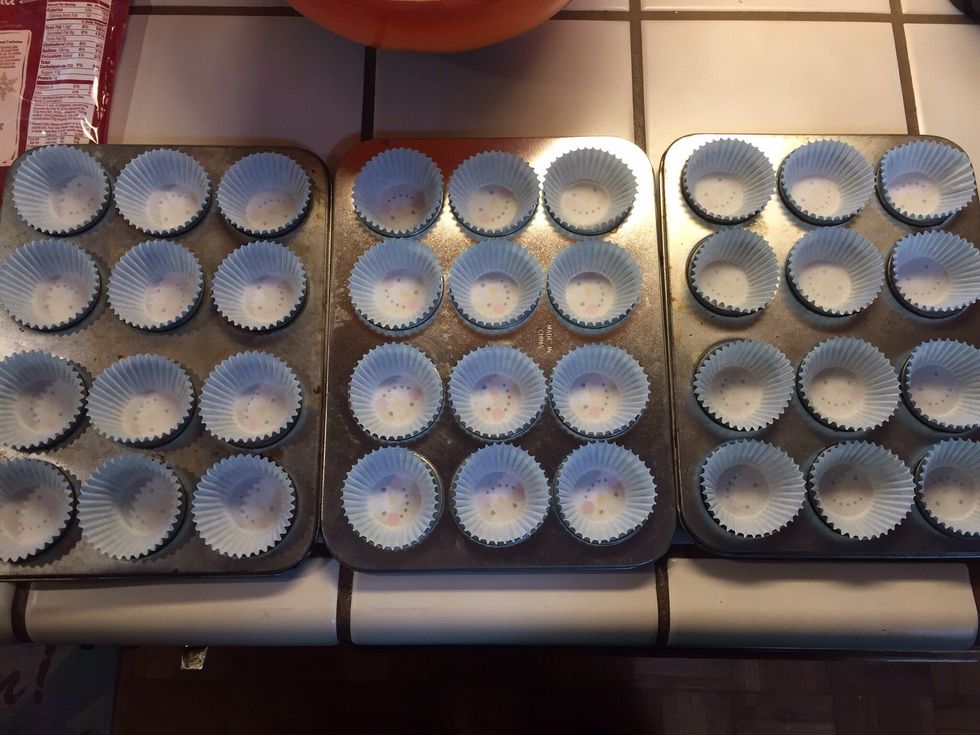 Line mini cupcake tins with paper liners.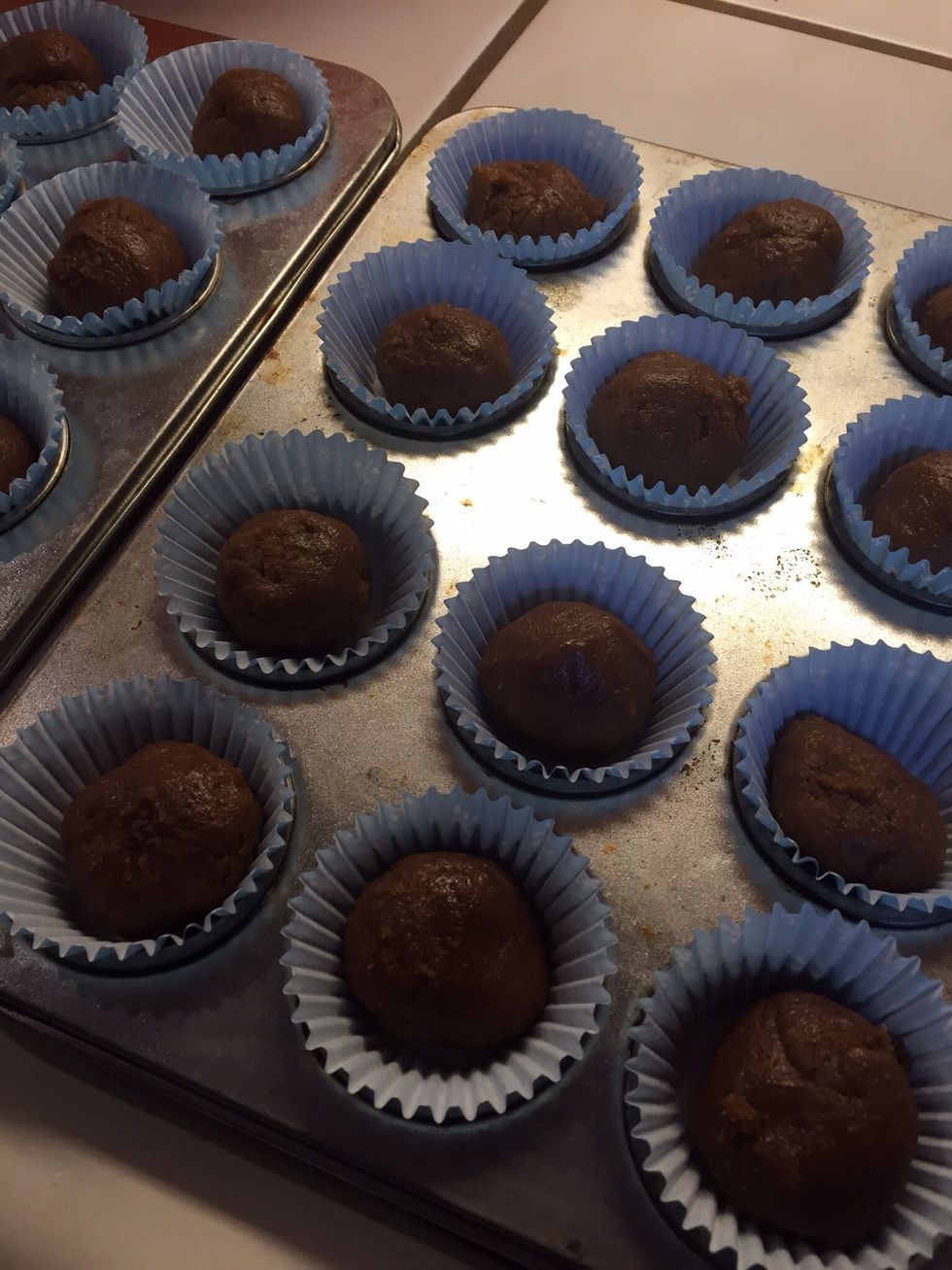 Roll dough into small ball and put in each cup.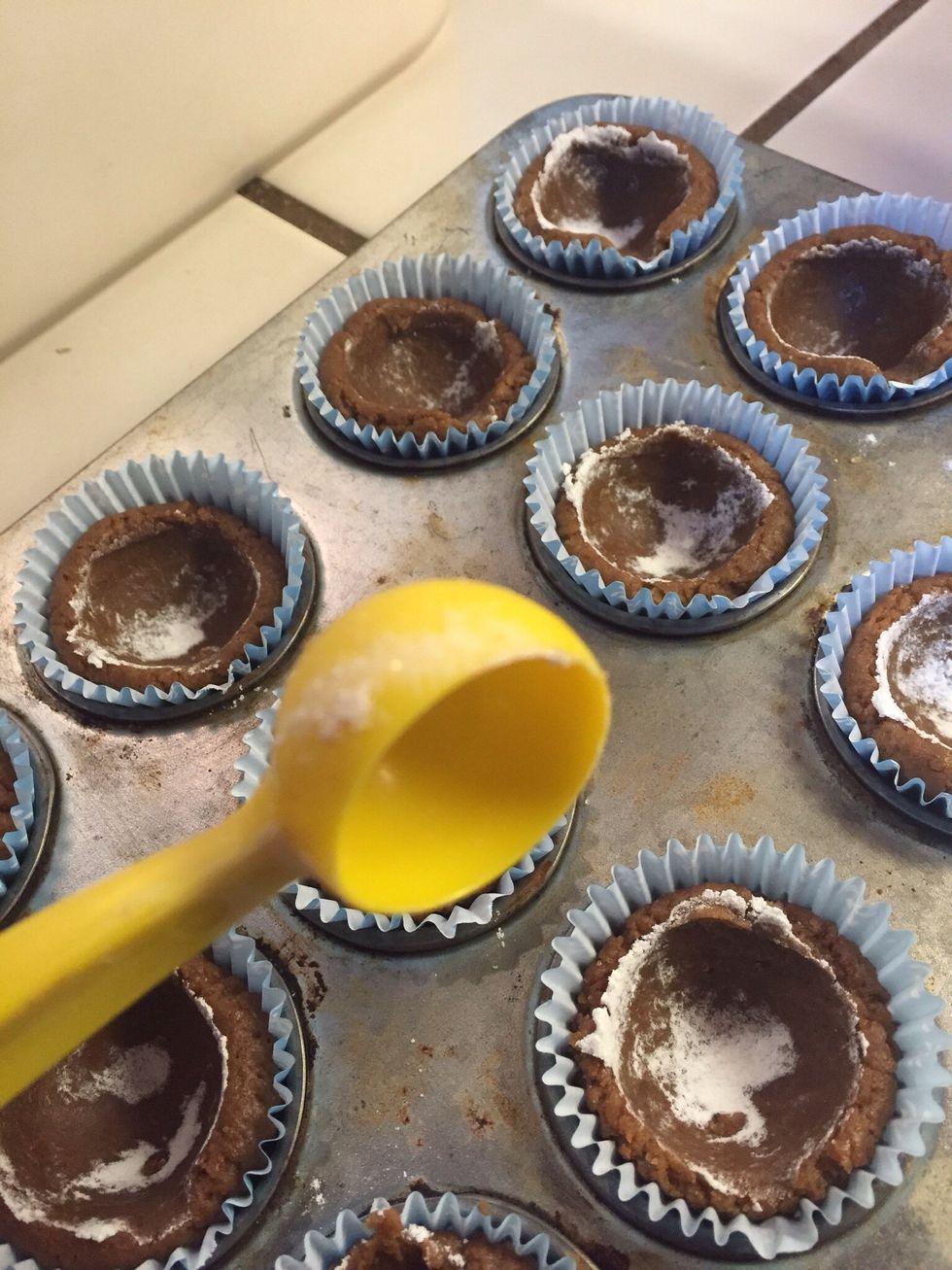 Using a melon baller (or something with a rounded edge), press down lightly to make a 'well'.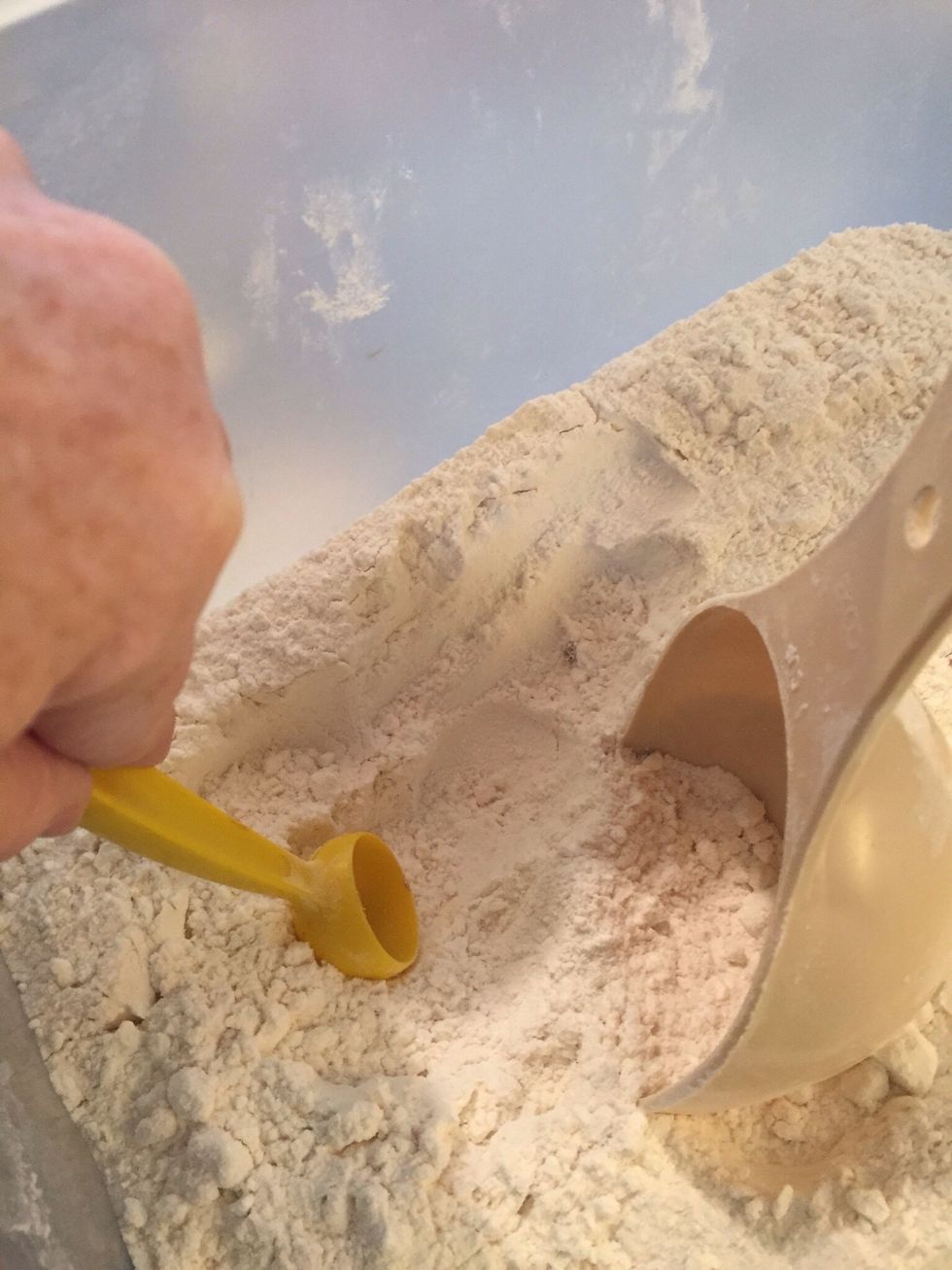 Dip melon baller into flour to keep it from sticking to the dough.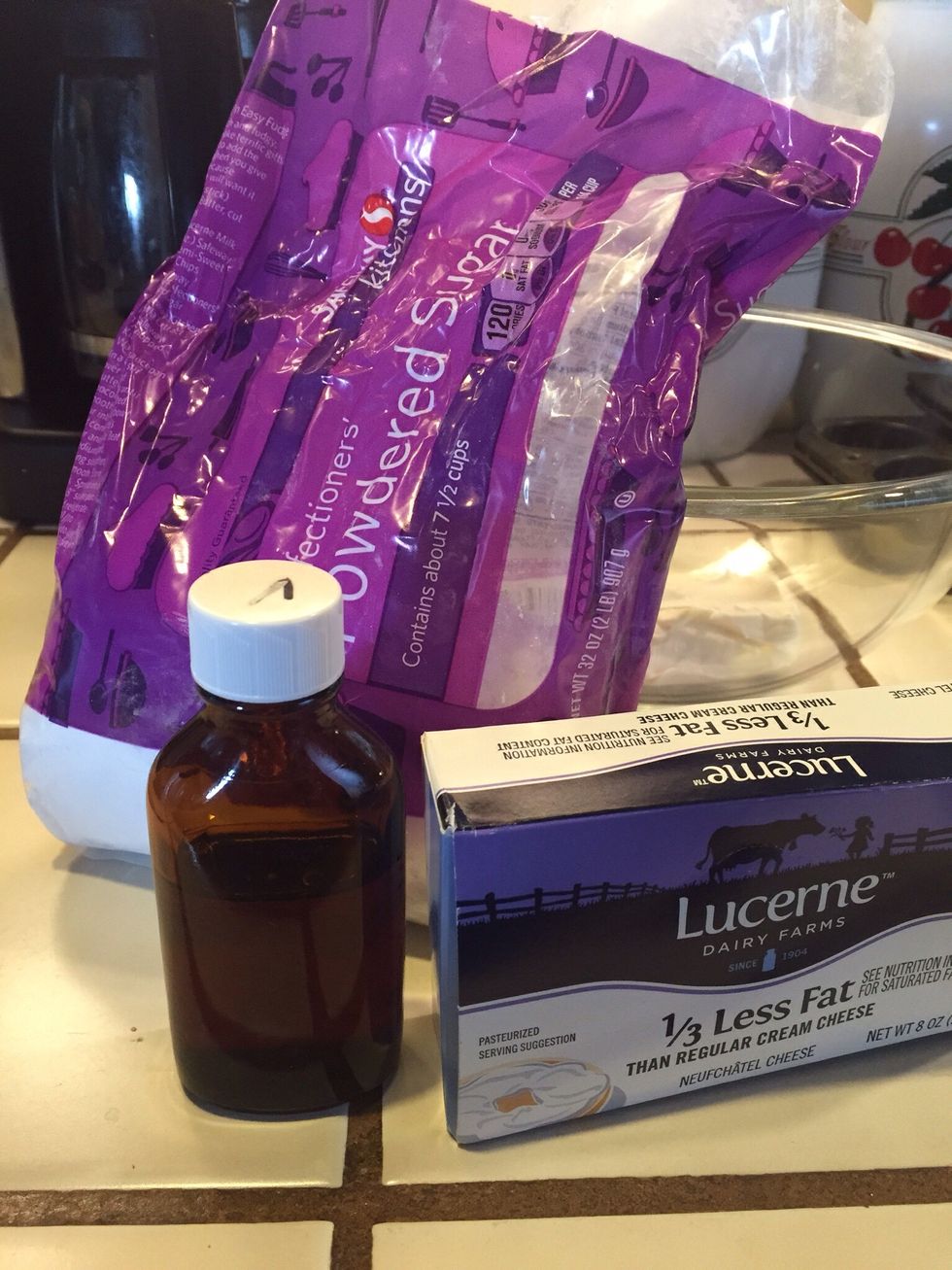 Gather filling supplies.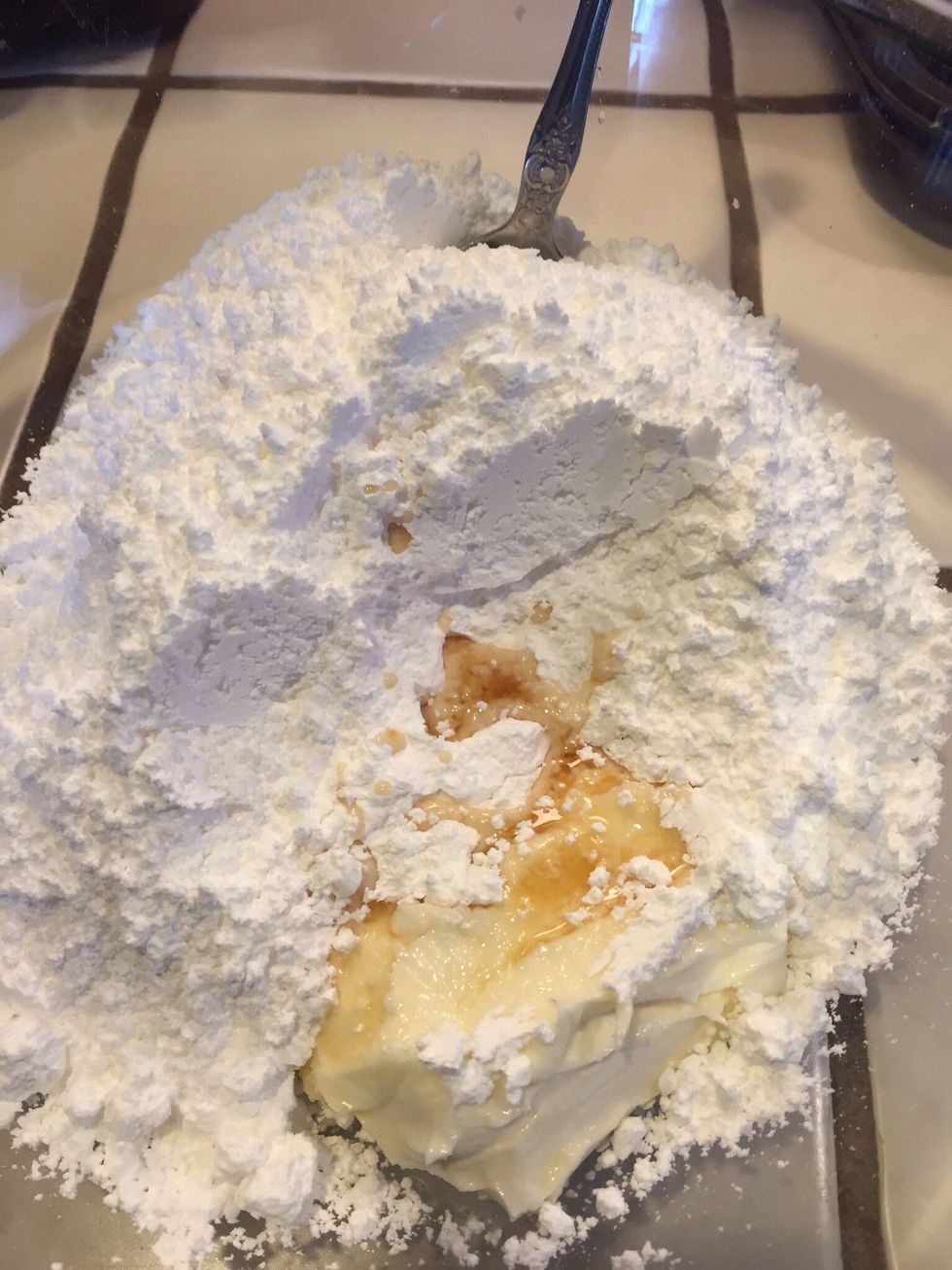 Mix softened cream cheese, powdered sugar and vanilla together until blended.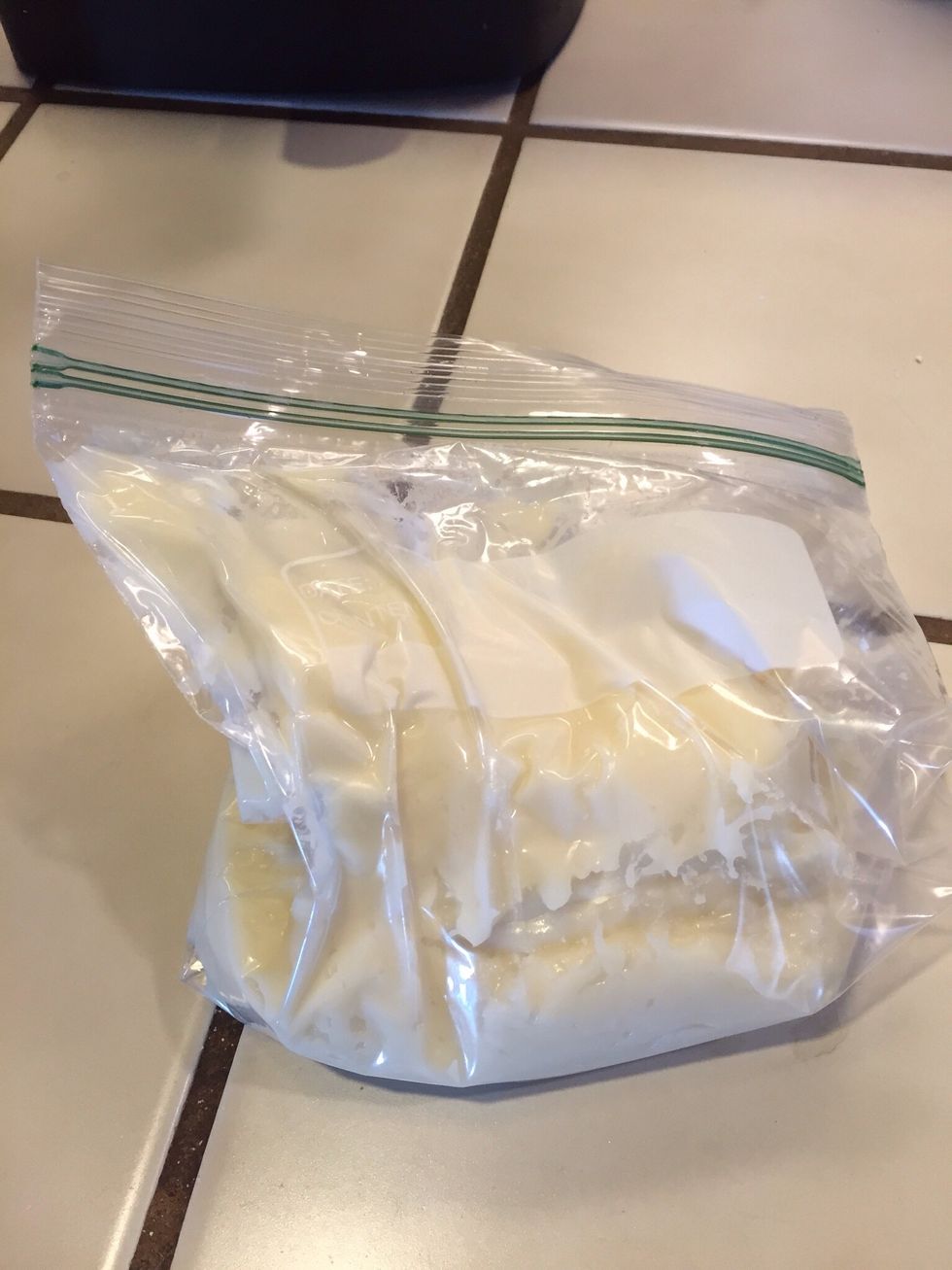 Scoop filling into a quart sized ziplock.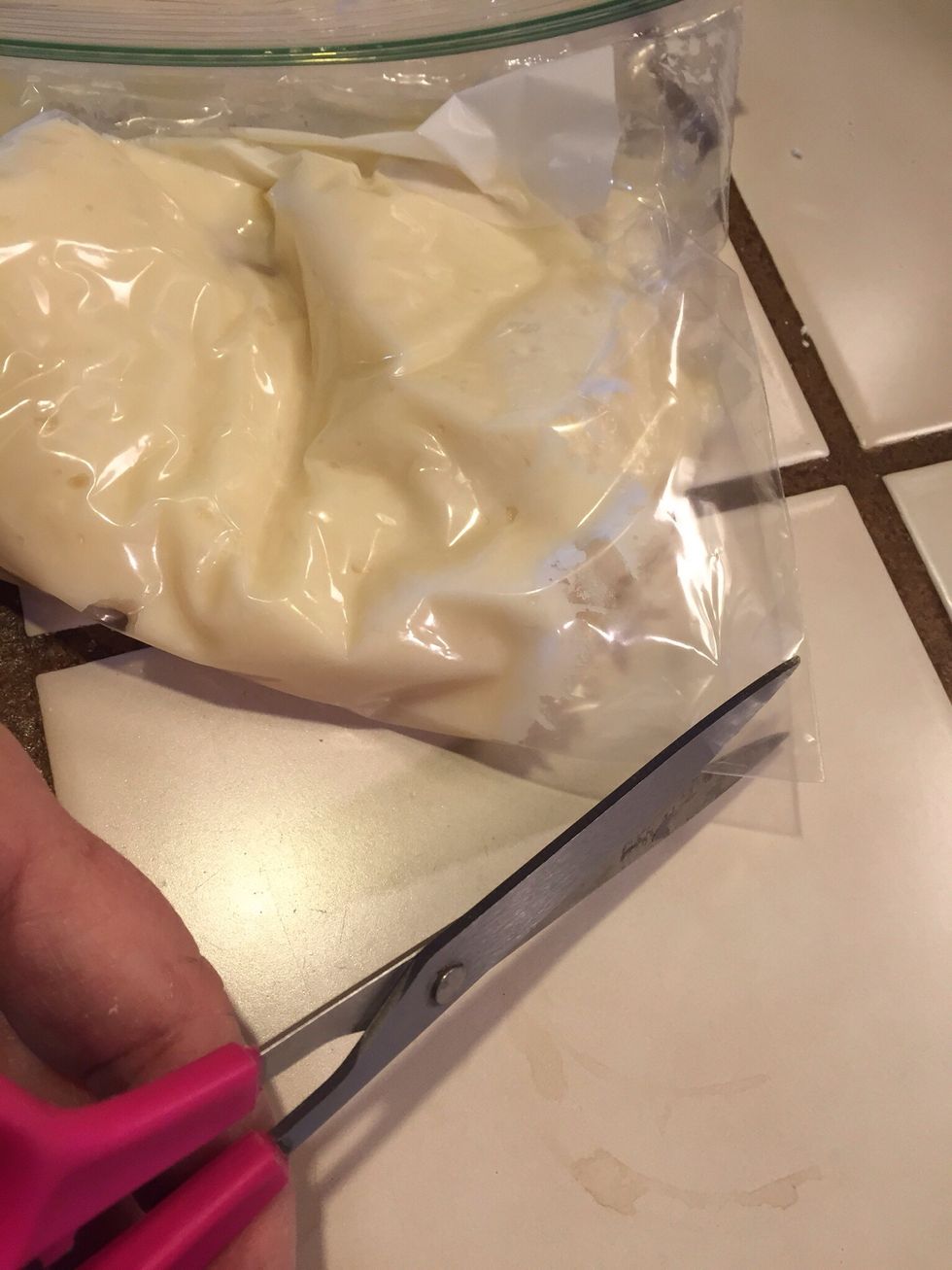 Snip off a tiny corner of bag.
Pipe filling into gingerbread.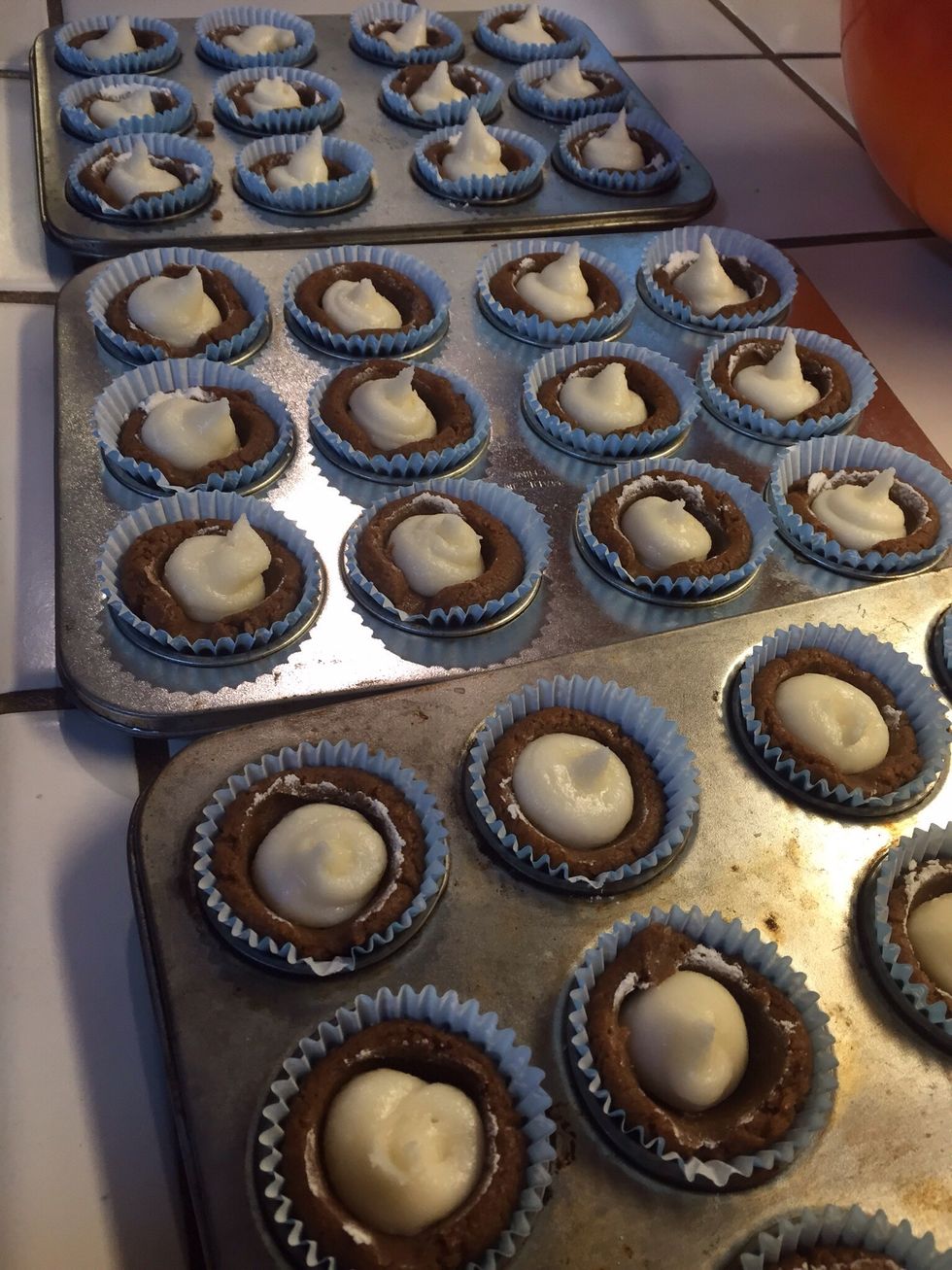 Ready to bake!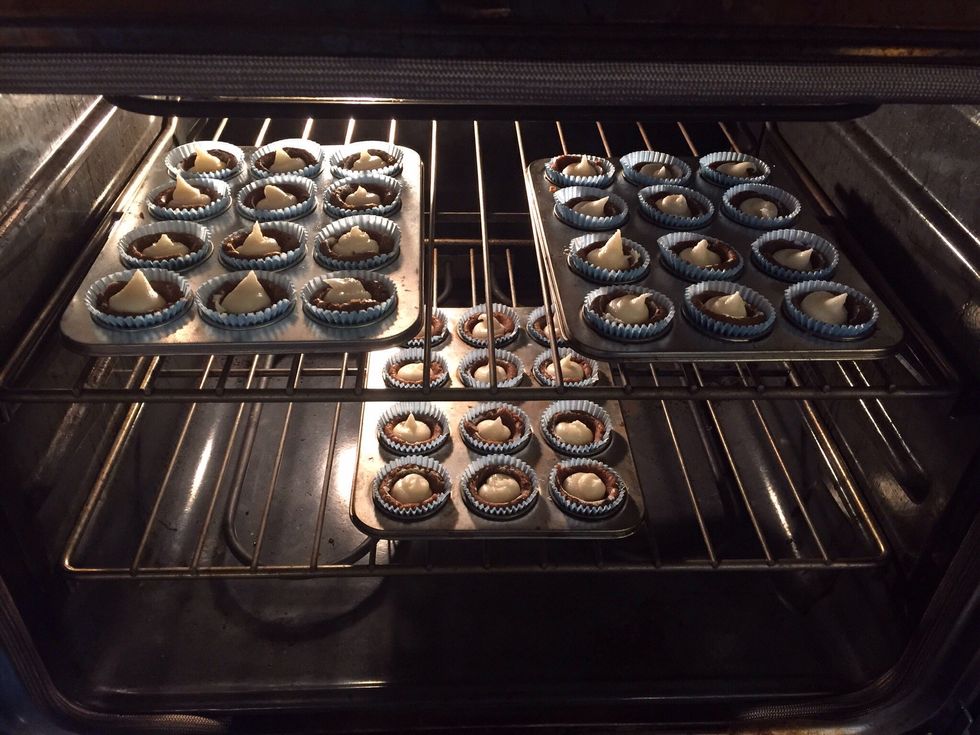 Place in preheated 350 oven. Bake 9-11minutes until filling is set and toothpick poked into gingerbread comes out clean.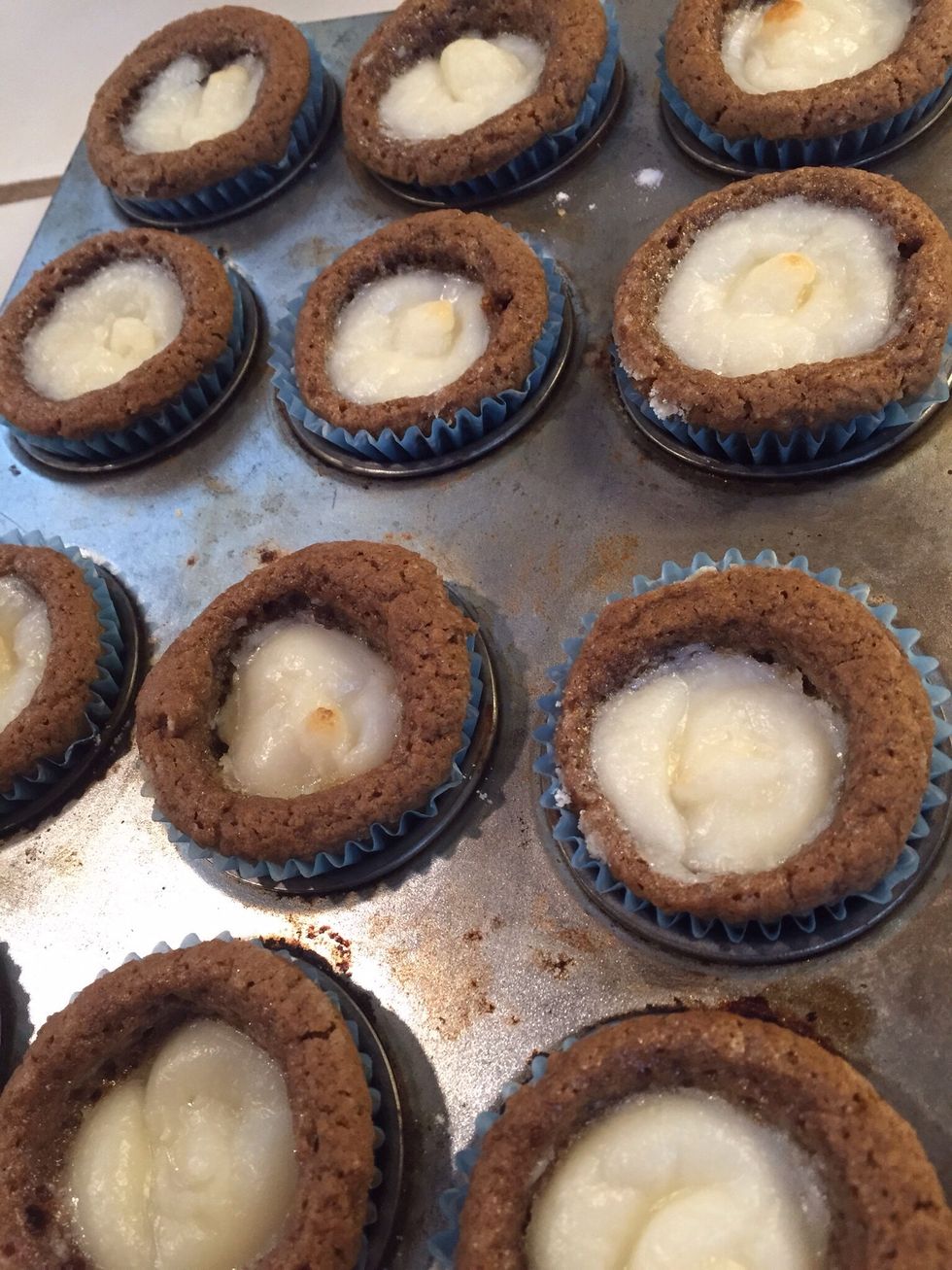 Let cool before removing from pan.
Betcha' can't eat just one!
Gingerbread Cookie Dough
4.0oz Softened cream cheese
2.0c Powdered sugar
1.0tsp Vanilla