Cut the cabbage in half.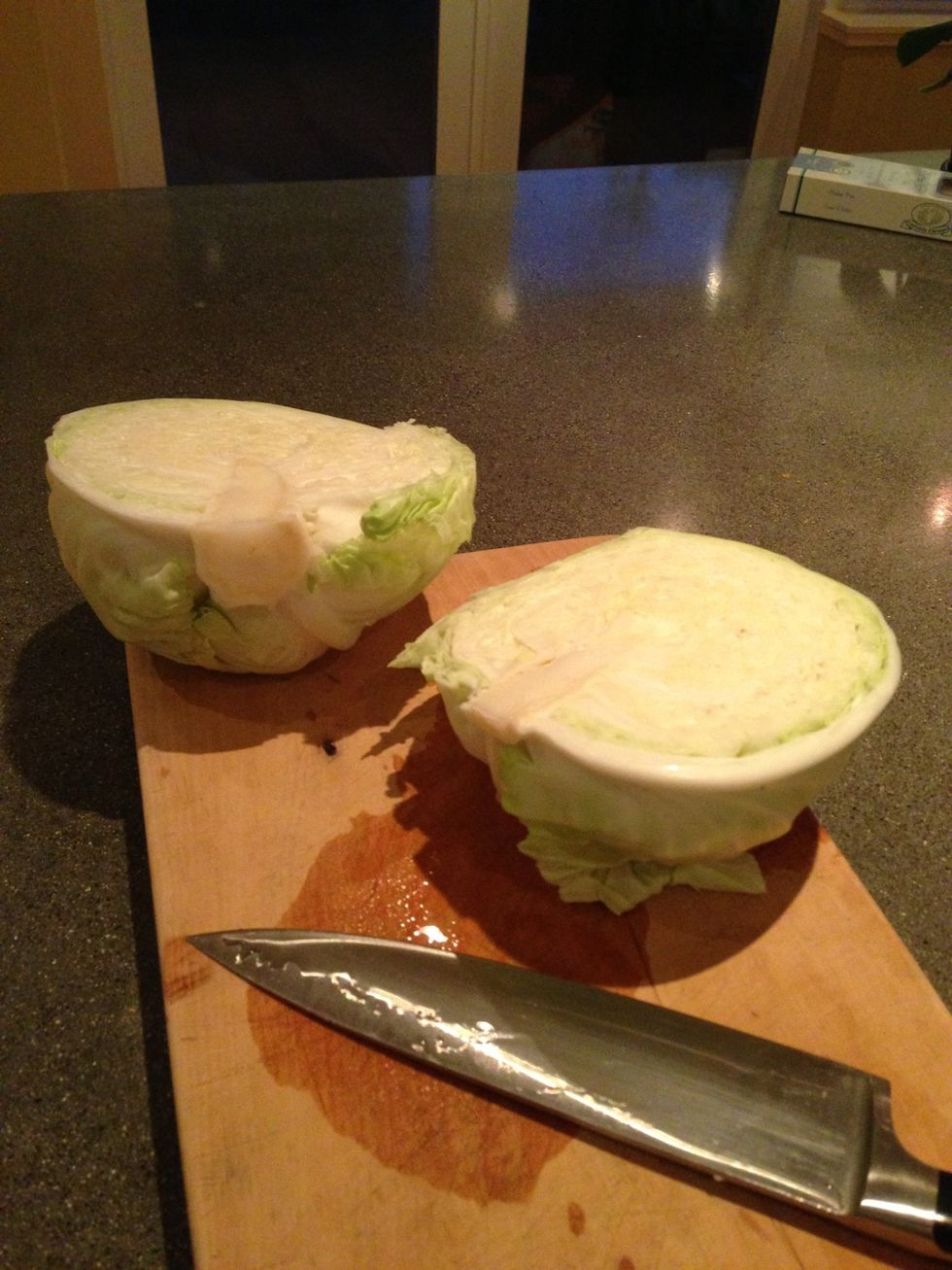 Cut out the cork. Then put some salt on it and eat it as a snack if you wish. That's what I do.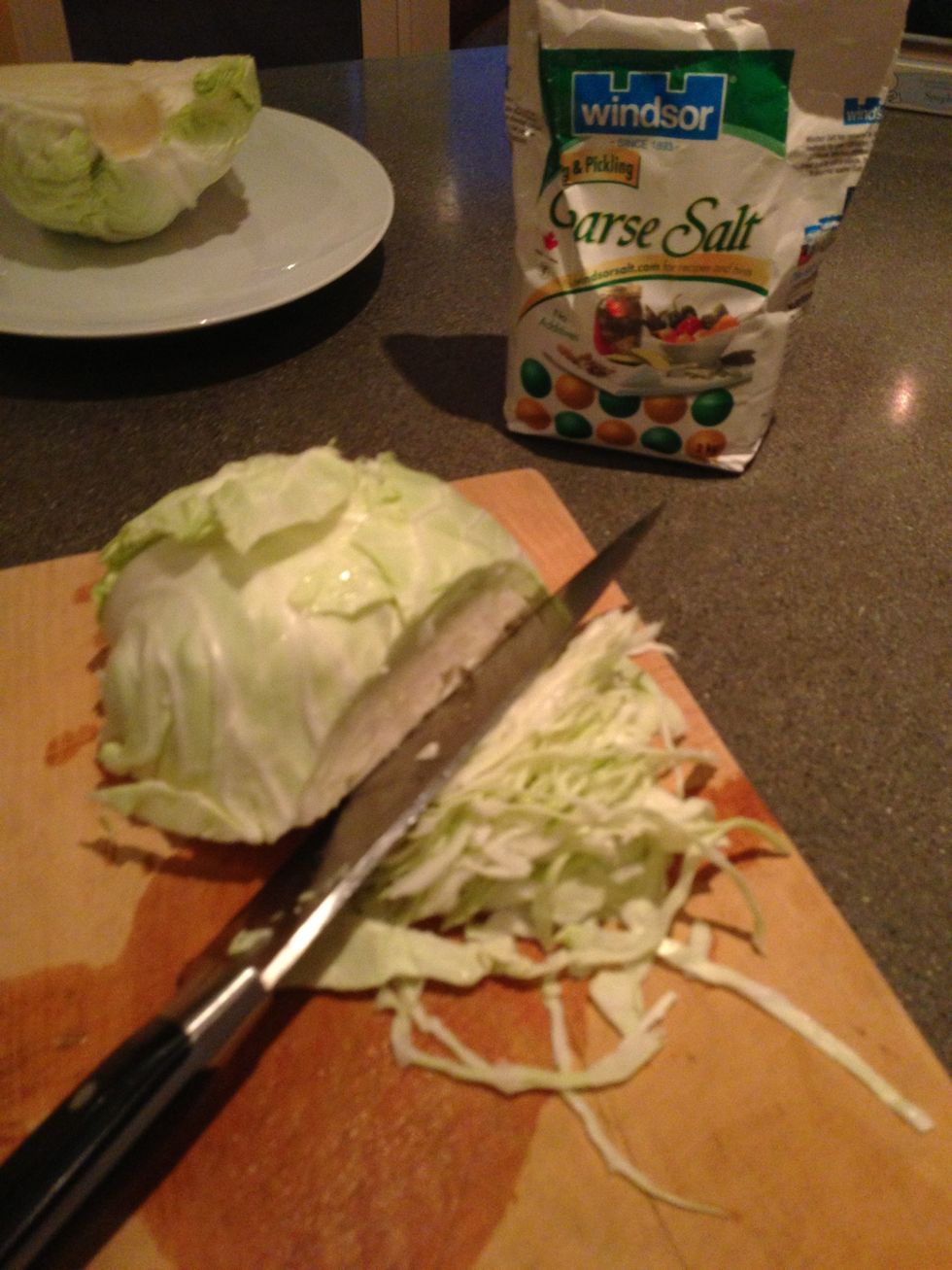 Slice the cabbage into very thin slices.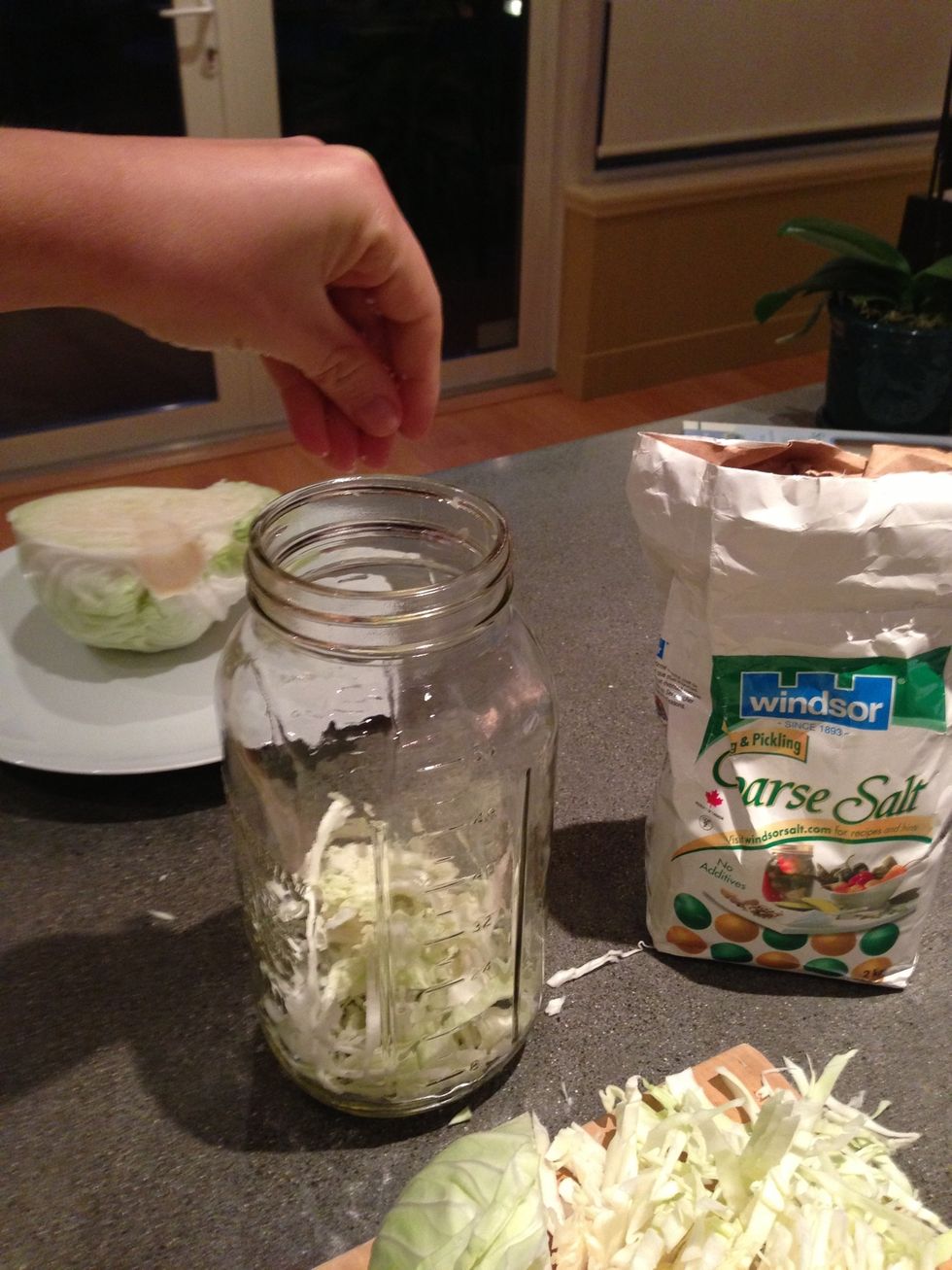 Put handfuls of cabbage in the picking jar and add salt as you go along. No need to measure. More salt in the summer and less in the winter.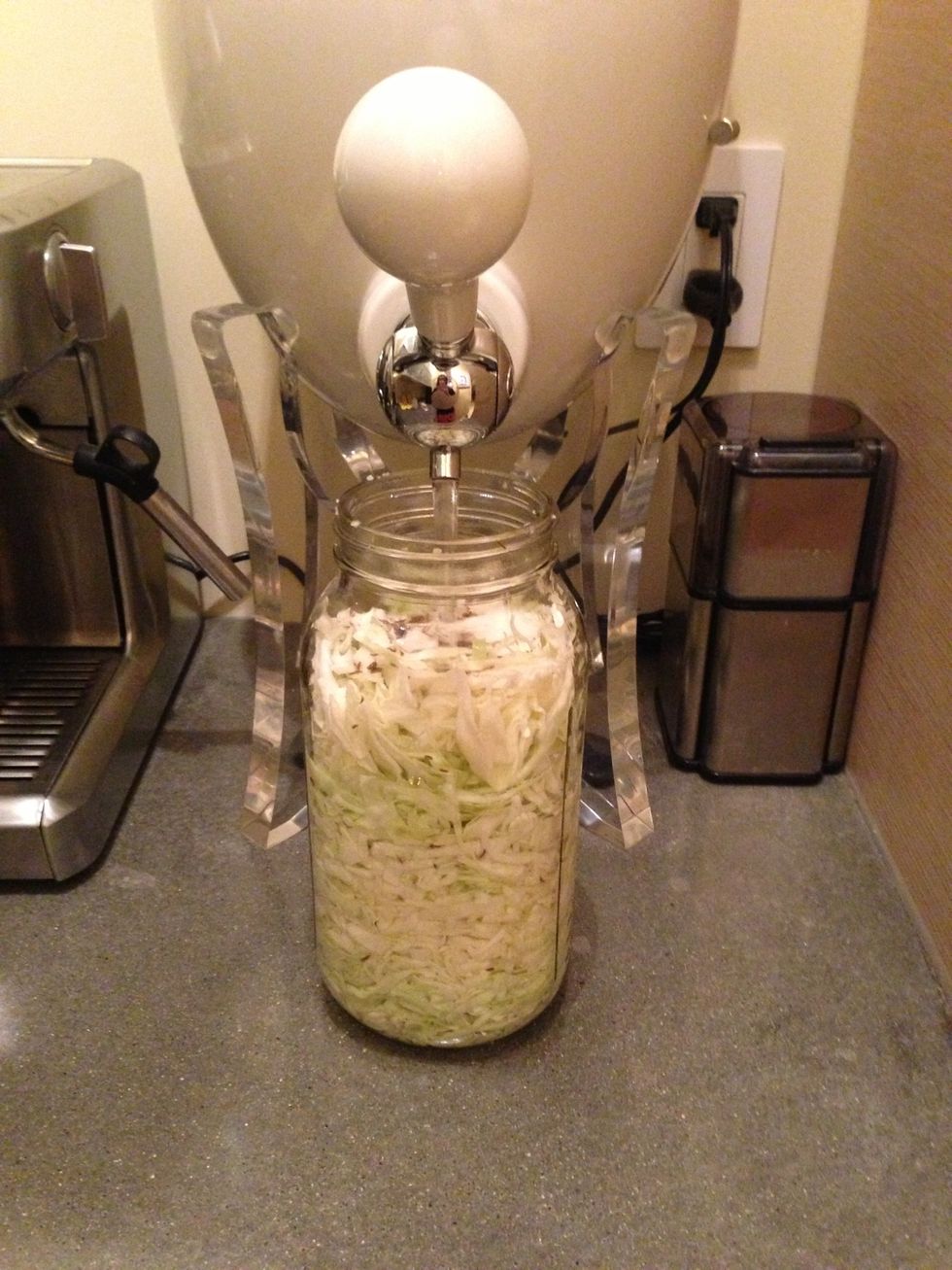 Add filtered water to cover the cabbage. I also added caraway seeds throughout and put some dill and black peppercorns on top for added flavours.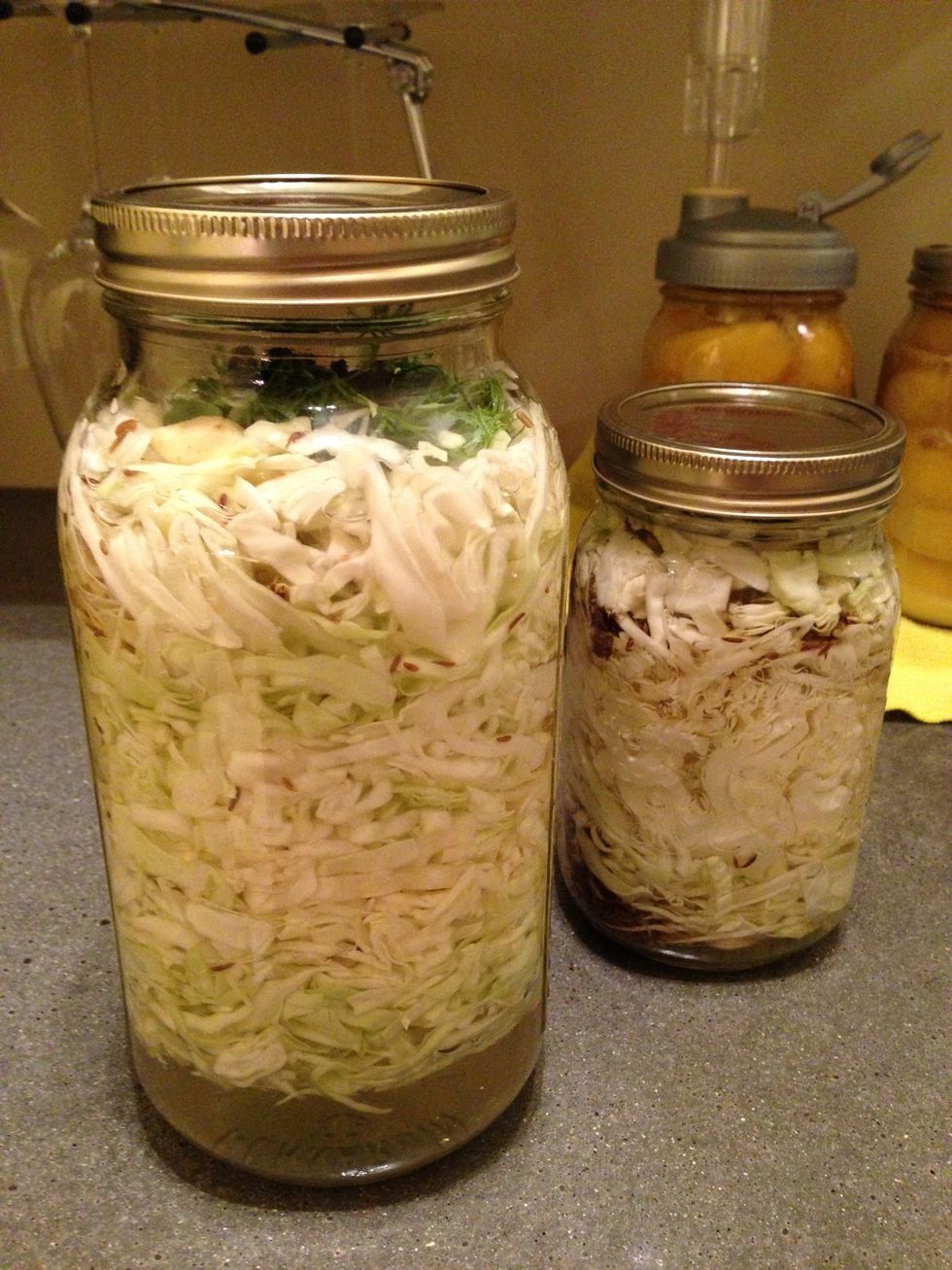 Add a lid and then store out of the sunlight and wait for it to ferment. Once it starts to ferment CO2 will be produced. Unscrew the lid in the morning and in the evening to let the CO2 out.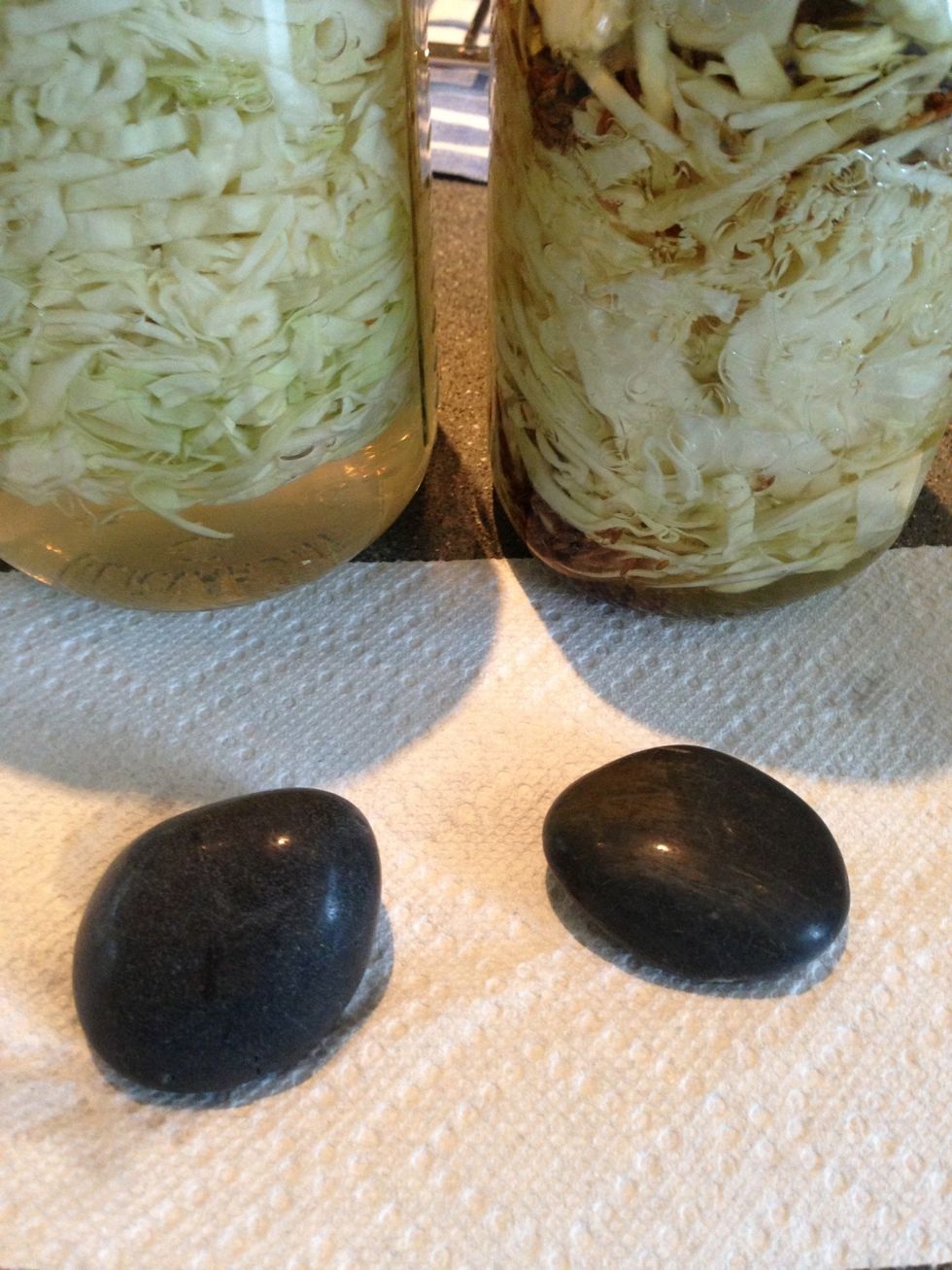 All of the cabbage is floating to the top so I am weighing it down with very clean smooth rocks.
I am also using a plastic lid that fits in the jar under the rock.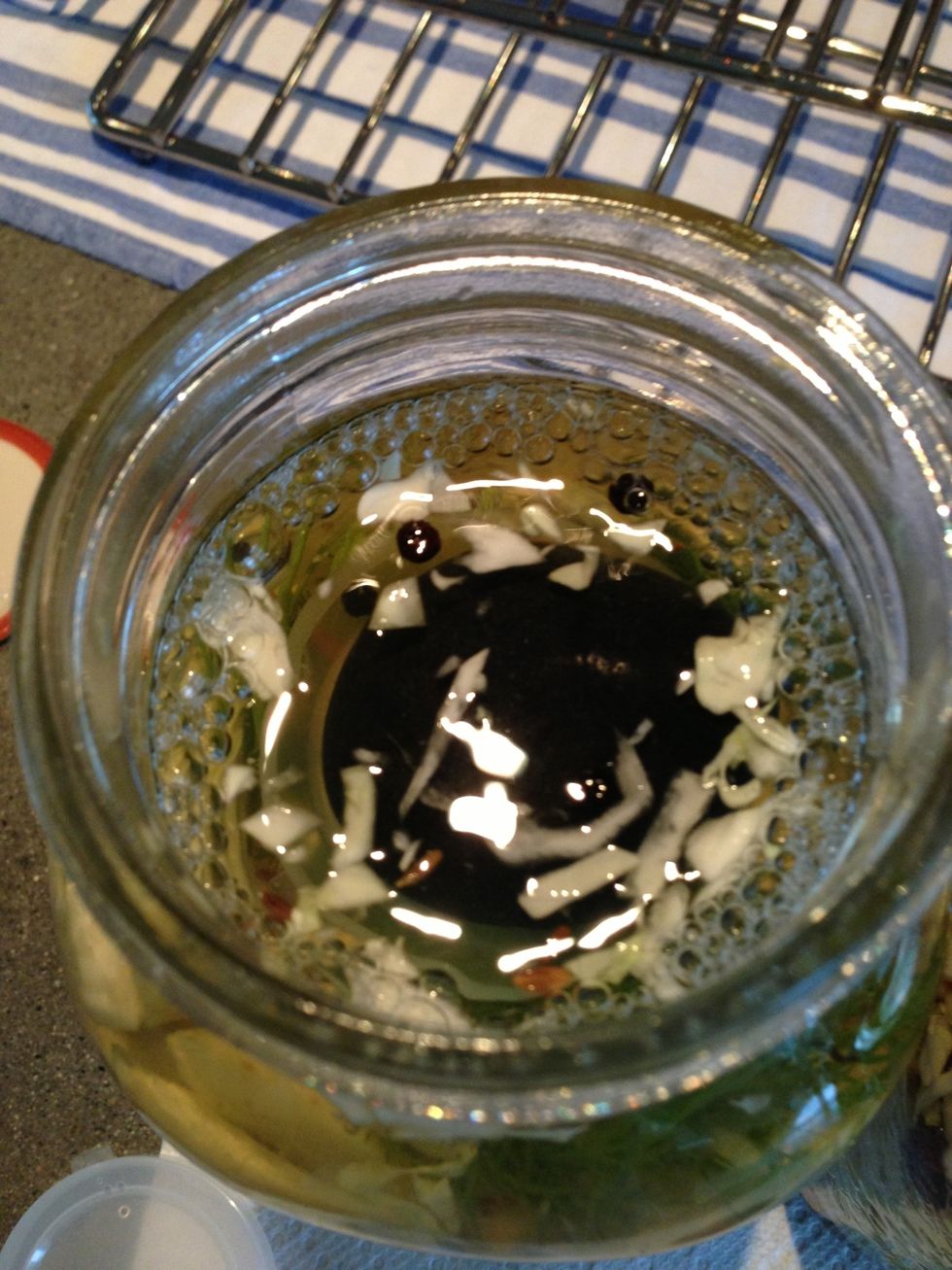 The Rock and lid are weighing down the cabbage as it has to be submersed in the brine otherwise it will get mouldy.
1.0 Organic Cabbage
1.0bnch Salt (kosher, pickling or unrefined sea salt)
1.0 Jar
1.0bnch Black Peppercorn
Something to weigh the cabbage down (rock & lid)