An easy chopped salad you can make in the Vitamix.
17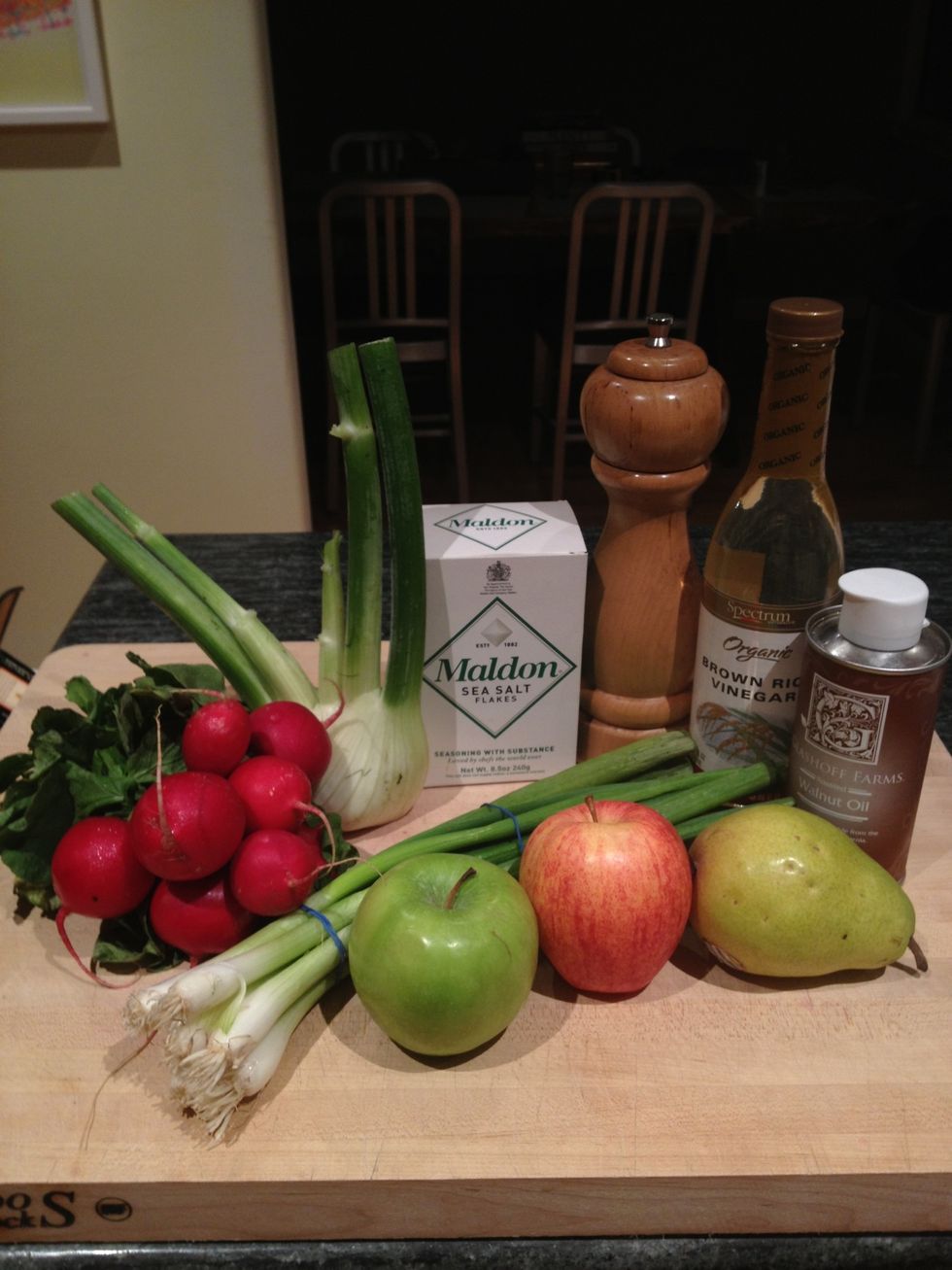 Gather your ingredients.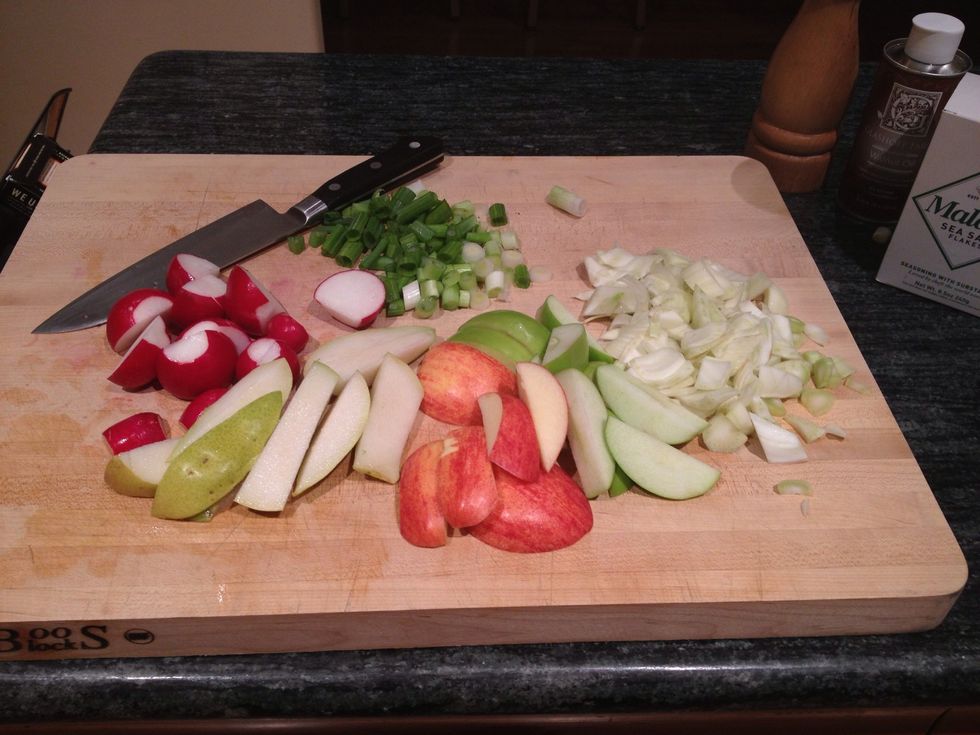 Clean and chop the apples, fennel, pear, scallions and radishes.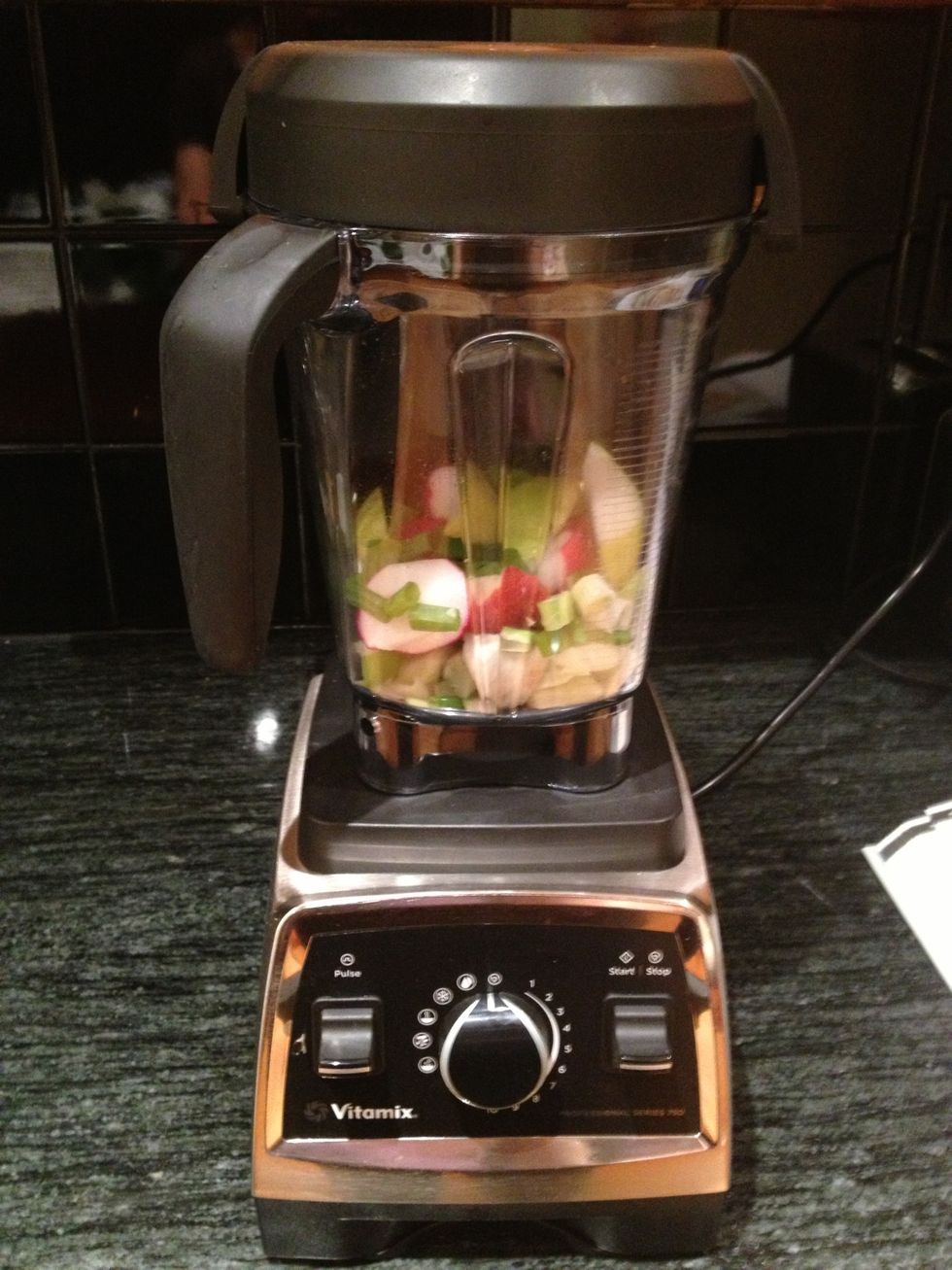 Place half of the fruits and vegetables into your Vitamix in the following order: fennel, apples, radishes, scallions, pear.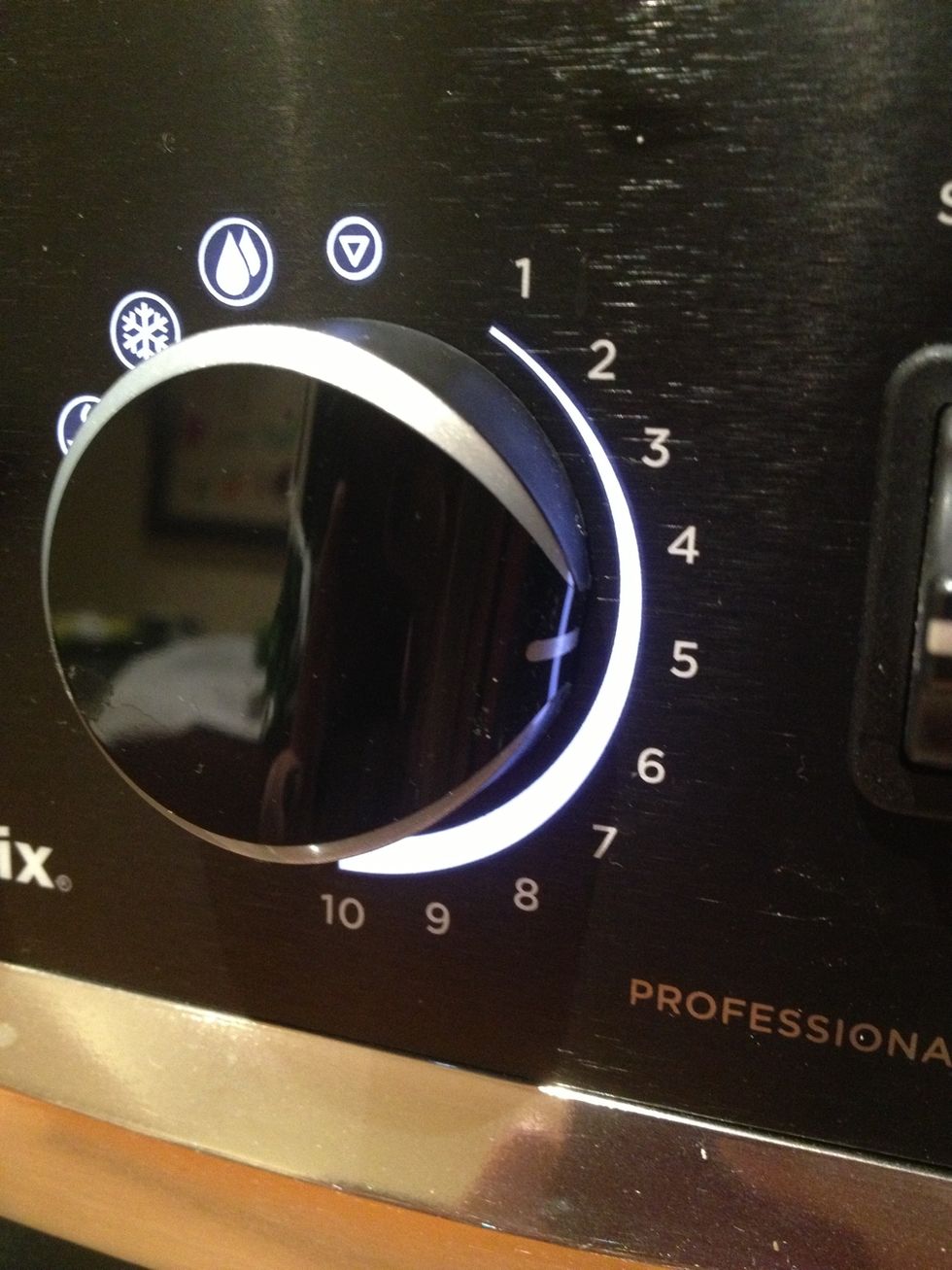 Select variable 5, and pulse 10 times, or until coarsely chopped.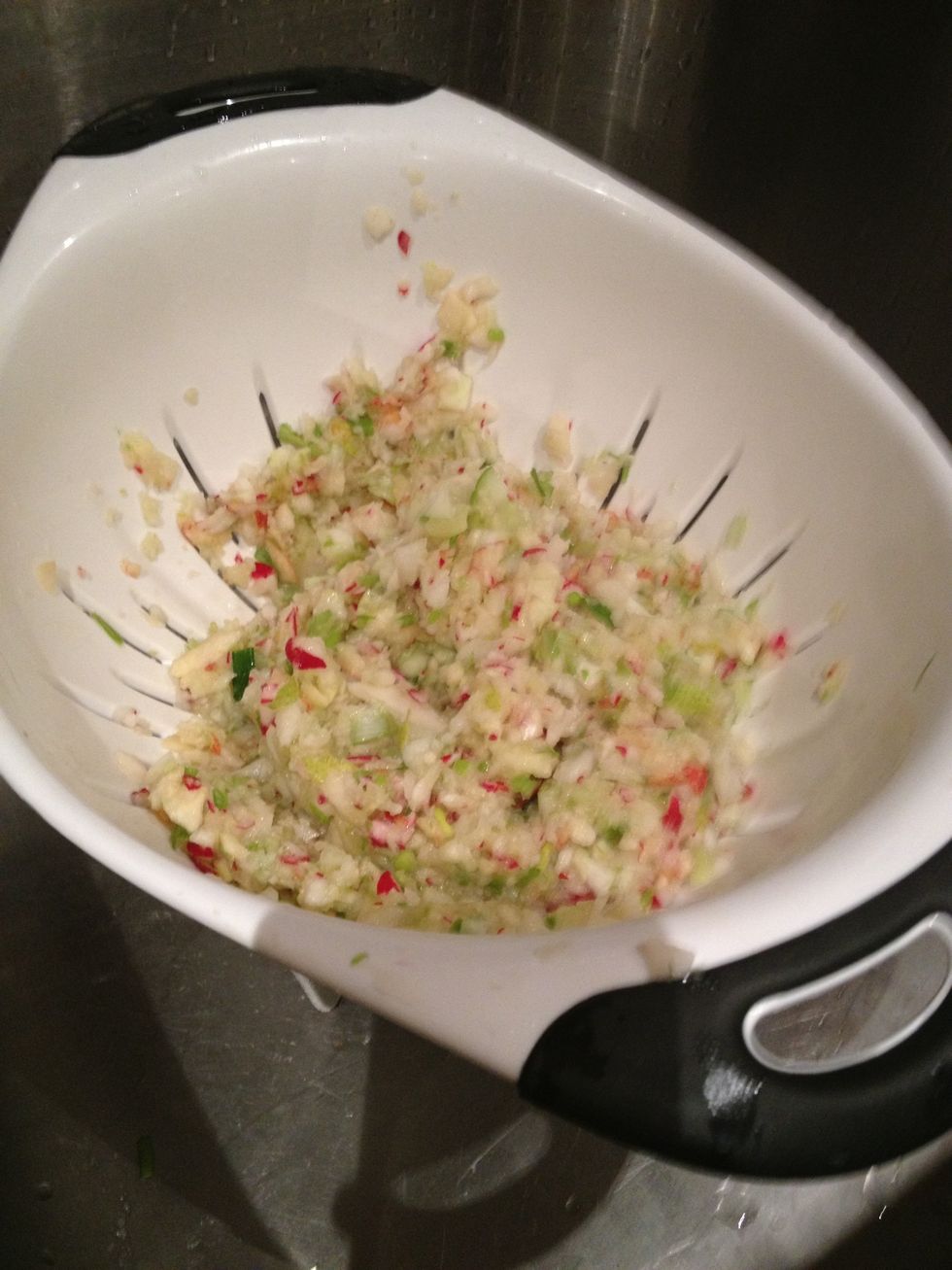 Remove fruit and vegetables and place in colander to drain off the excess liquid.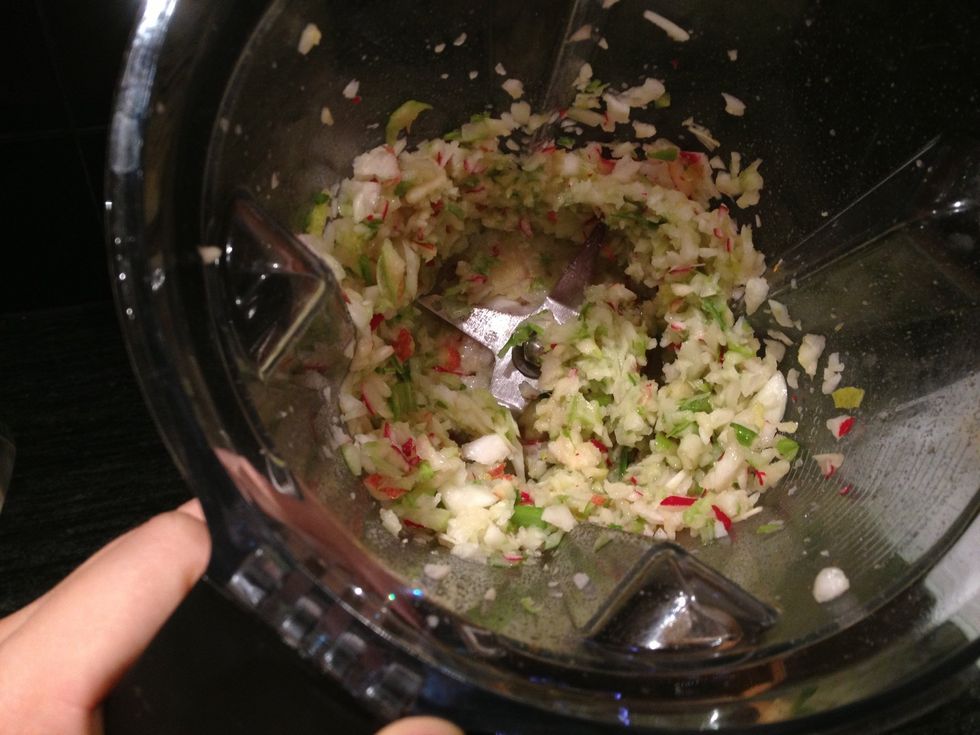 Repeat with the second half of the fruits and vegetables. When chopped, add them to the colander to drain. Let excess liquid drain for 5-10 minutes.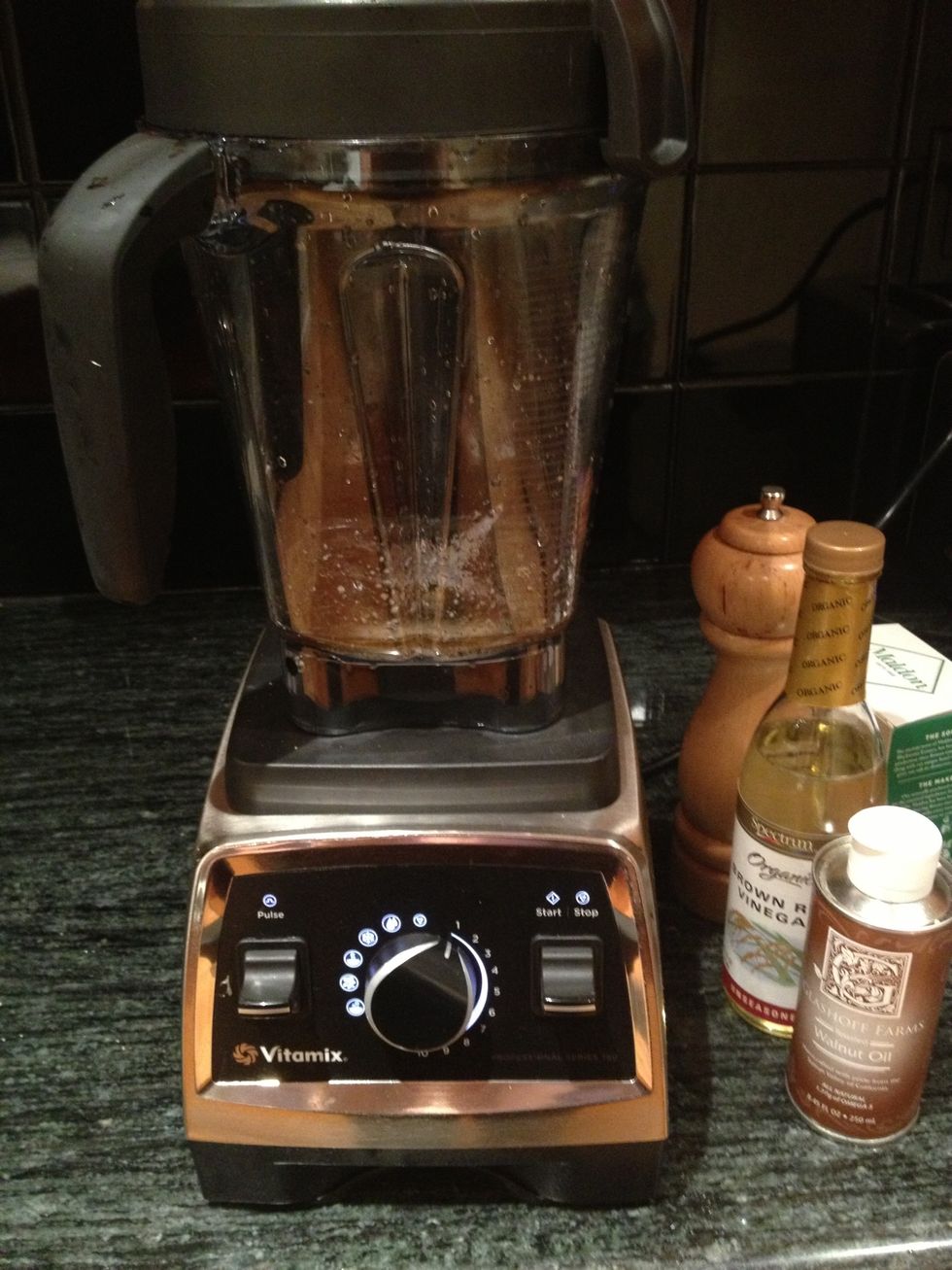 Rinse our the container and place the walnut oil, brown rice vinegar, salt and pepper inside.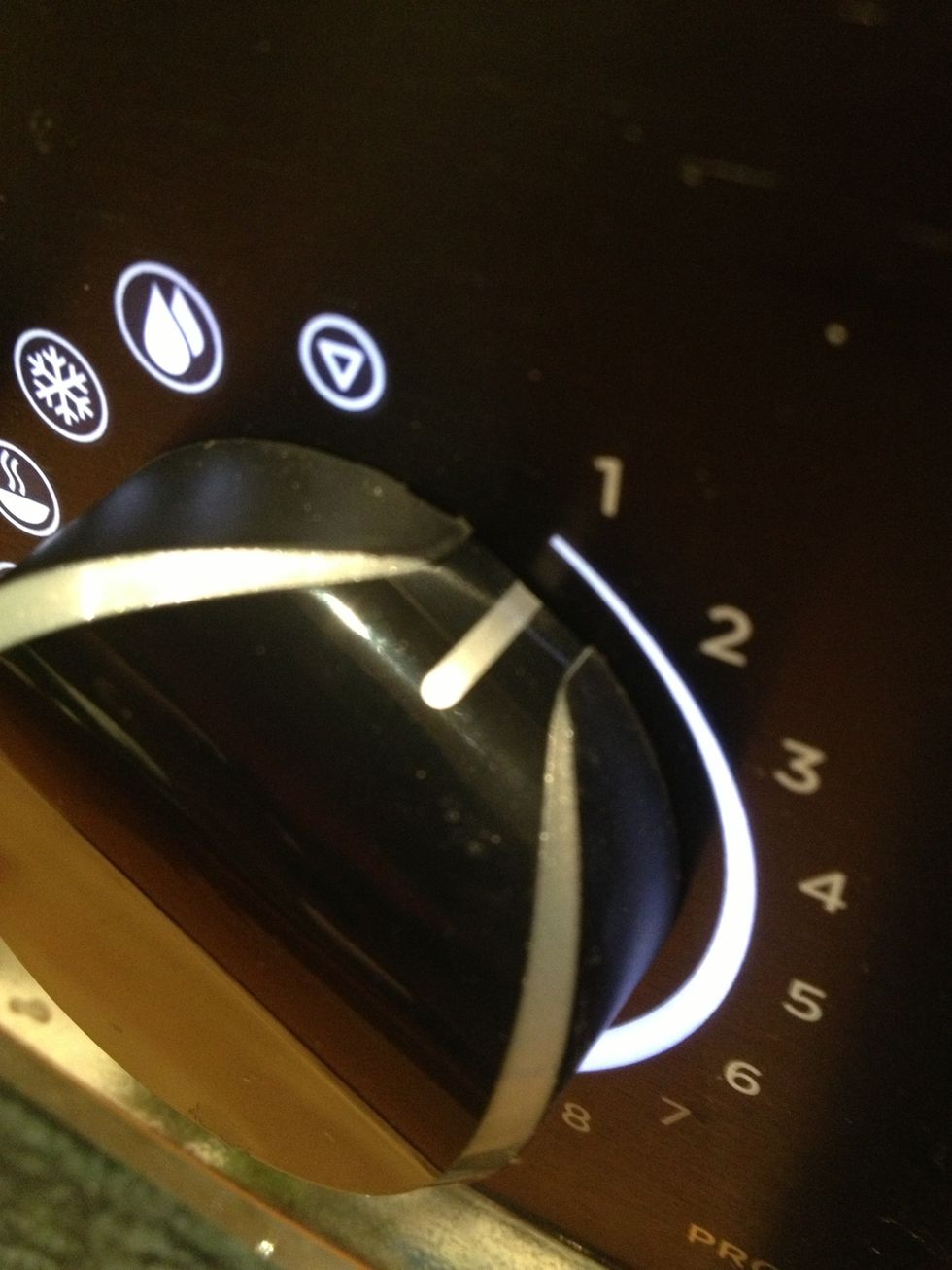 Set to variable 1. Switch on, and then slowly increase speed to variable 5. Blend for 10 seconds at variable 5.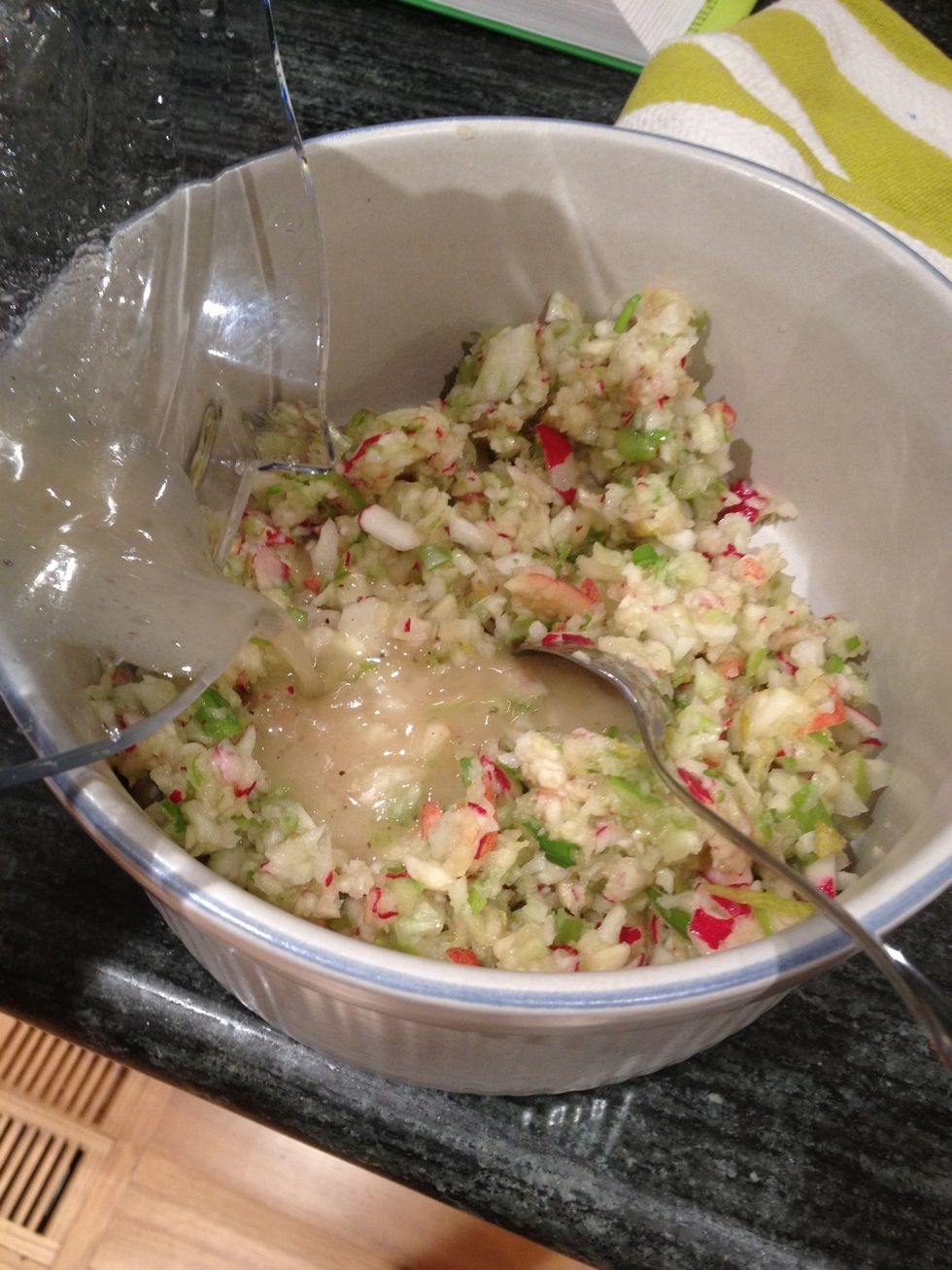 Mix everything together in a large bowl.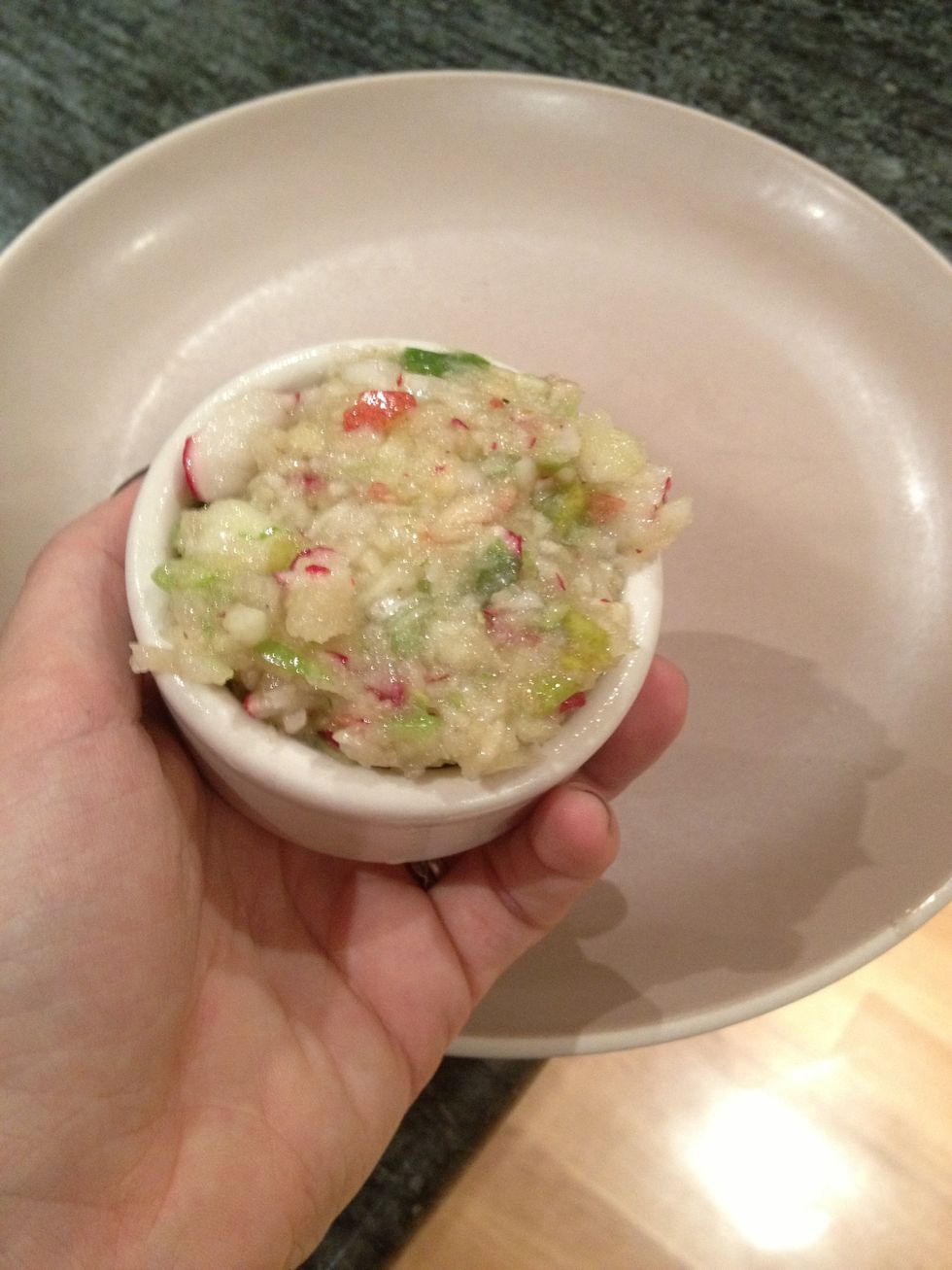 I like to serve this salad as a side dish. It looks nice if you use a ramekin or measuring cup to make a mold. Just fill one up, and place face down on a plate. Remove the ramekin or measuring cup.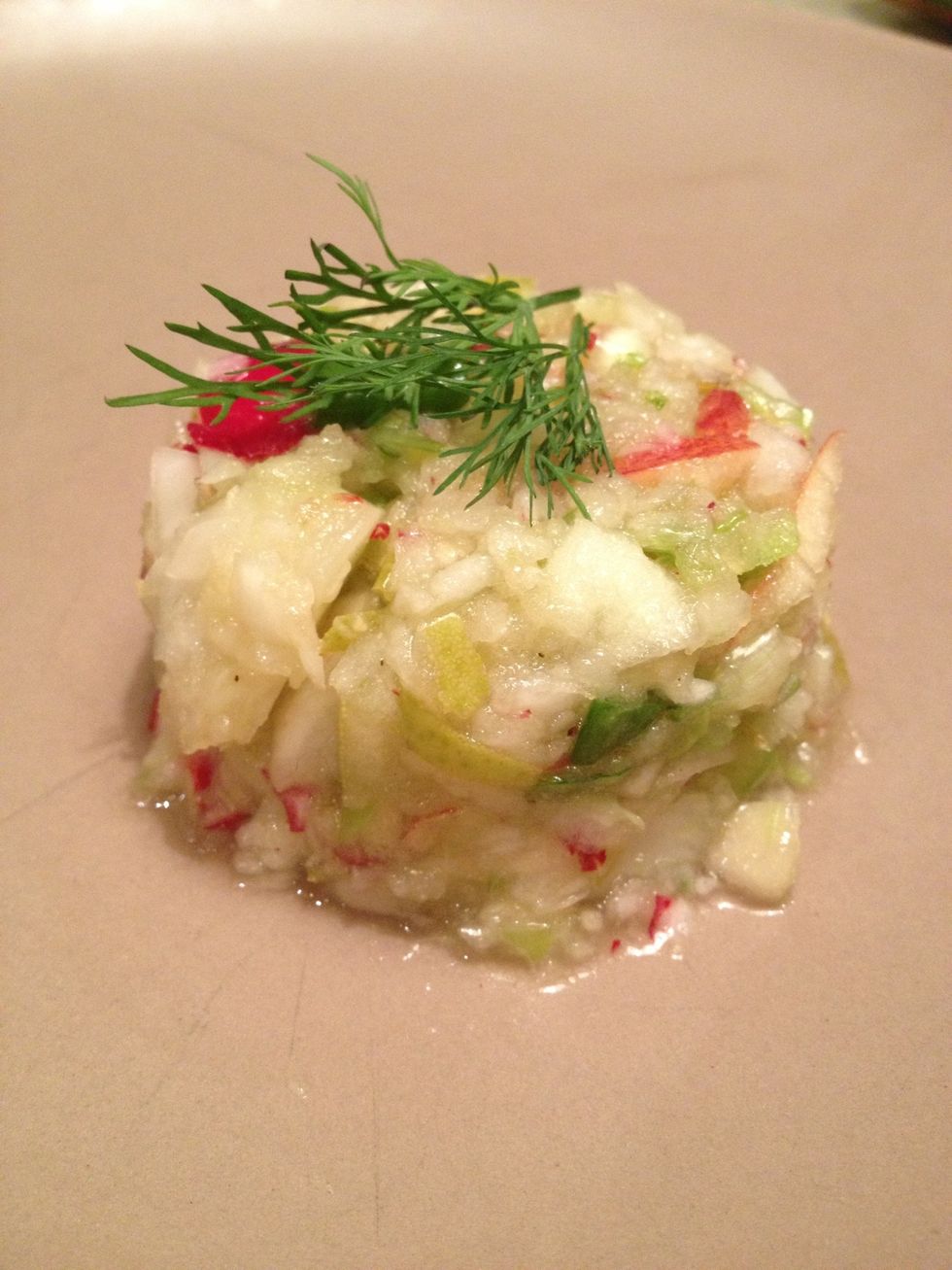 And viola! A simple side salad. Place some dill on top for garnish.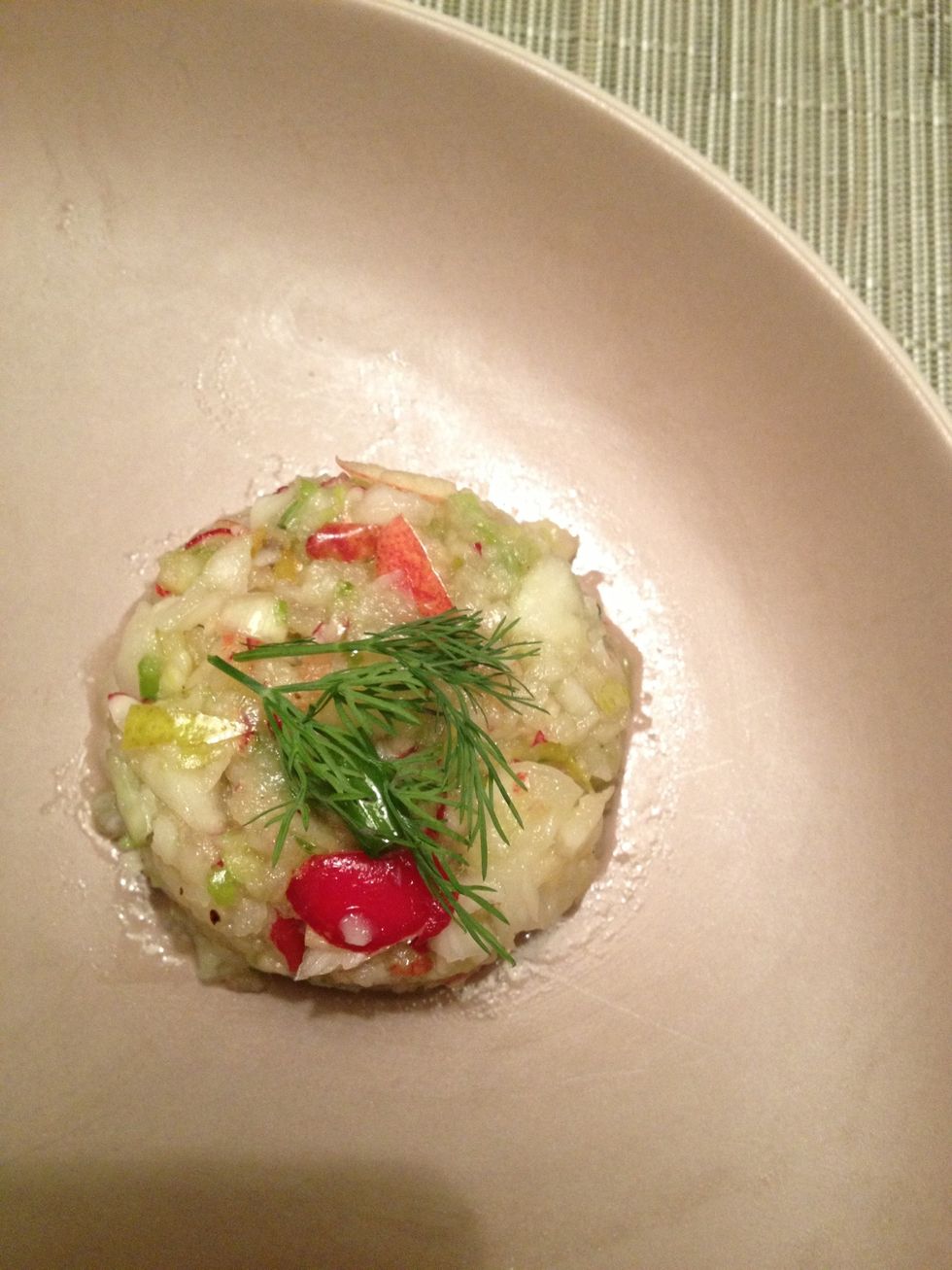 This recipe is from the Vitamix Create cookbook.
1.0 Head of Fennel, chopped in to 1 inch slices
1.0 Small green apple, cored and slices
1.0 Small red apple, cored and slices
1.0 Small Anjou pear, cored and sliced
8.0 Small radishes, trimmed
4.0 Scallions, chopped
0.0c Walnut oil
3.0Tbsp Brown rice vinegar
Salt
Fresh ground black pepper
Dill, for garnish
San Francisco, California