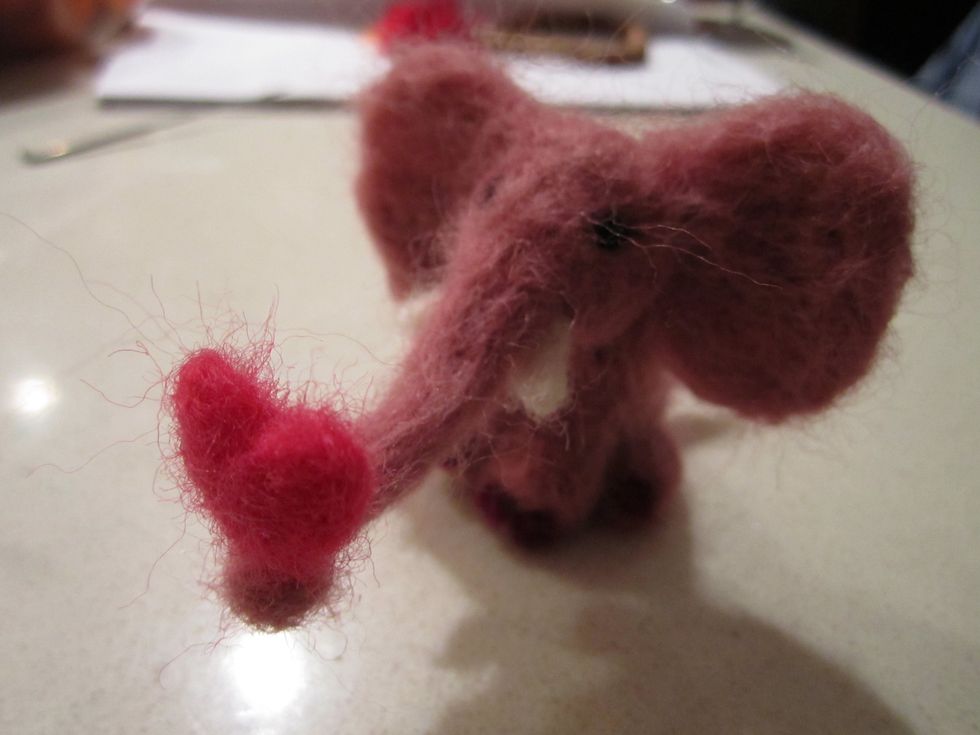 I'm going to make an elephant holding a heart in his trunk.
Start with dyed wool for needle felting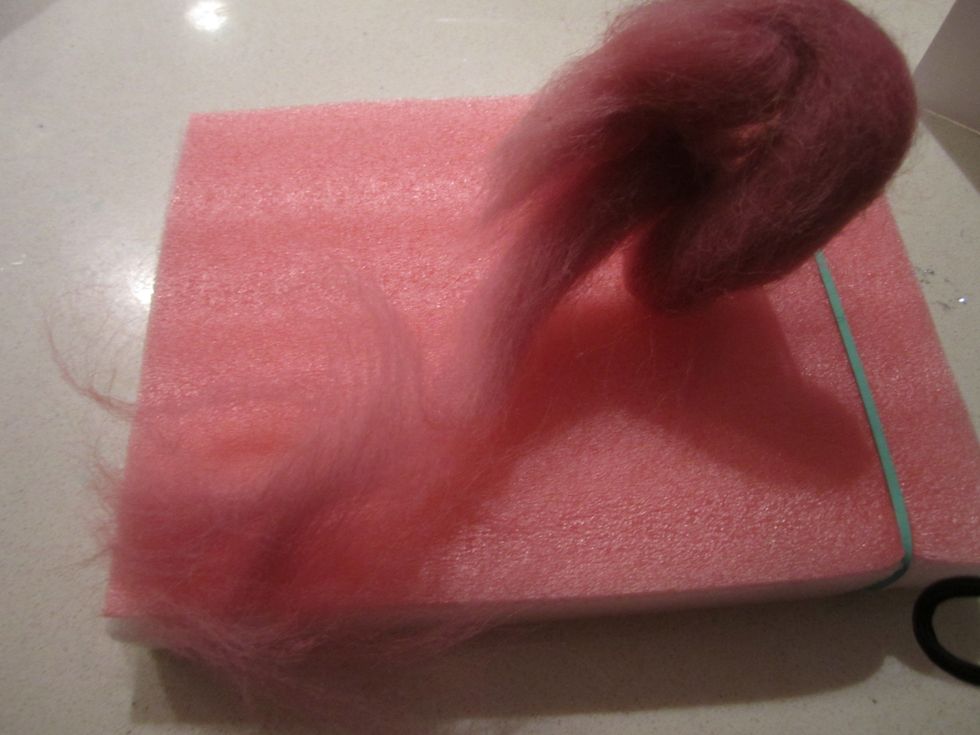 Tear off pieces of wool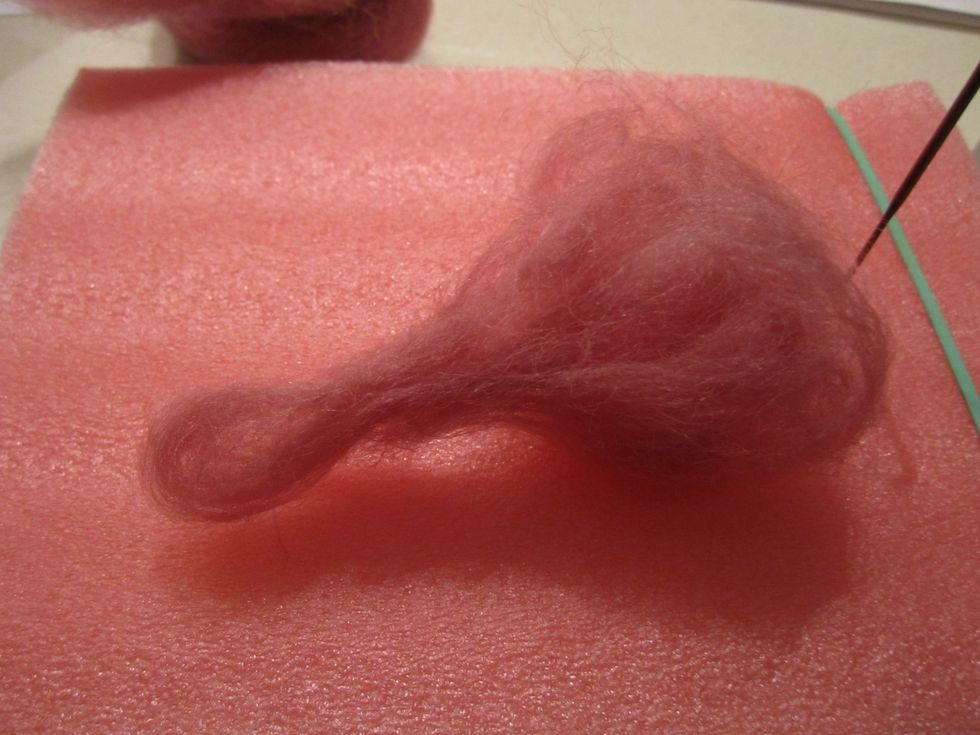 I am going to make an elephant. Shape and roll the felt between your fingers to make the head.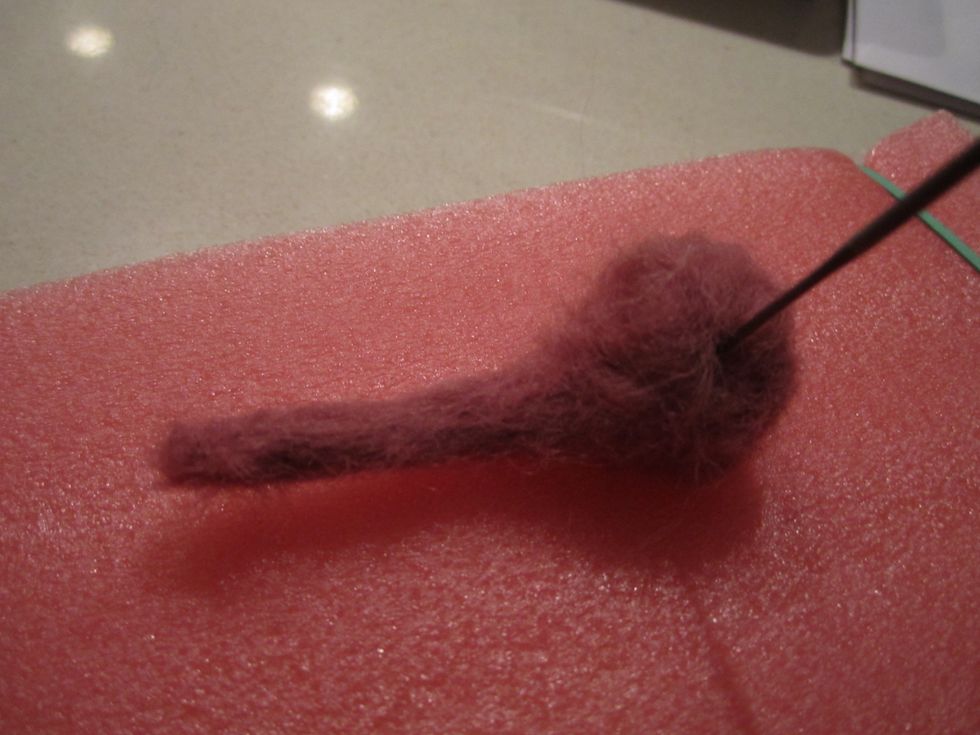 Poke it with the felting needle, it will become more compact as you poke it.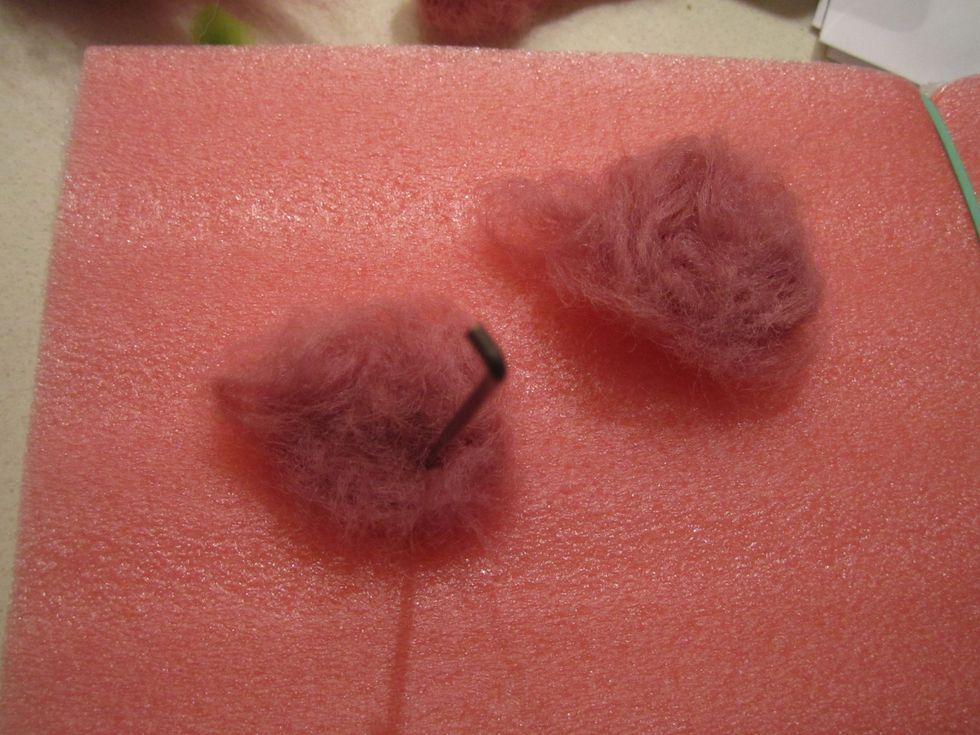 Tear more felt for the ears, roll them between your fingers, shape them into flat elephant ears and then start poking with the needle.
Use the loose threads to join the ears to the head.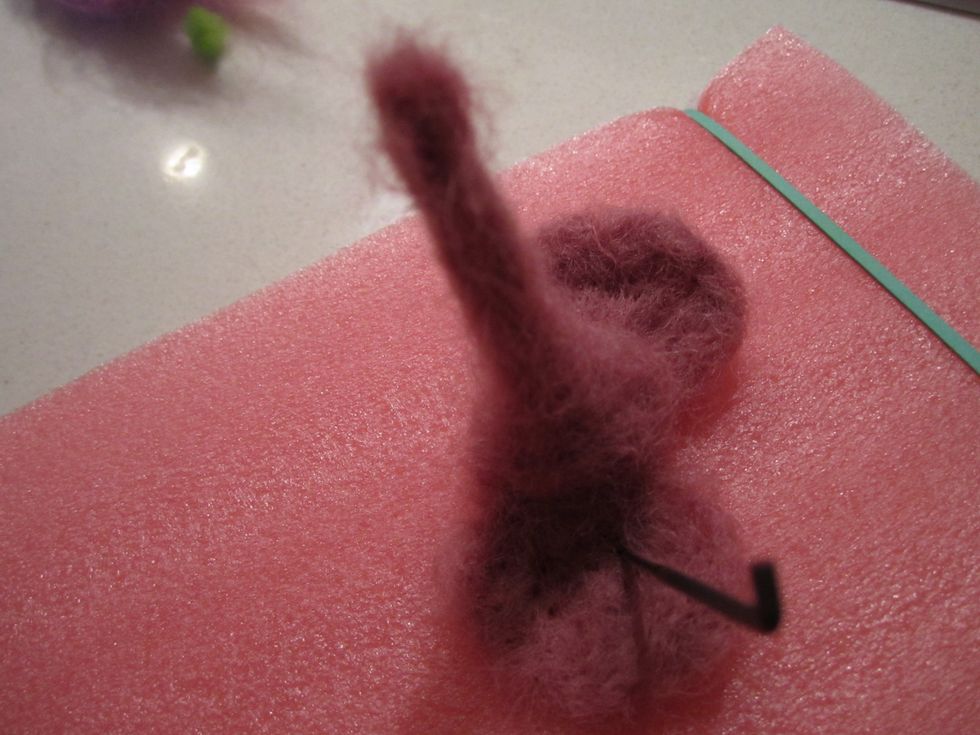 Add the other ear by poking the loose threads into the head to attach them.
Poke, poke, poke the body to shape it and make it more compact.
Use threads that are hanging out to attach the body to the head.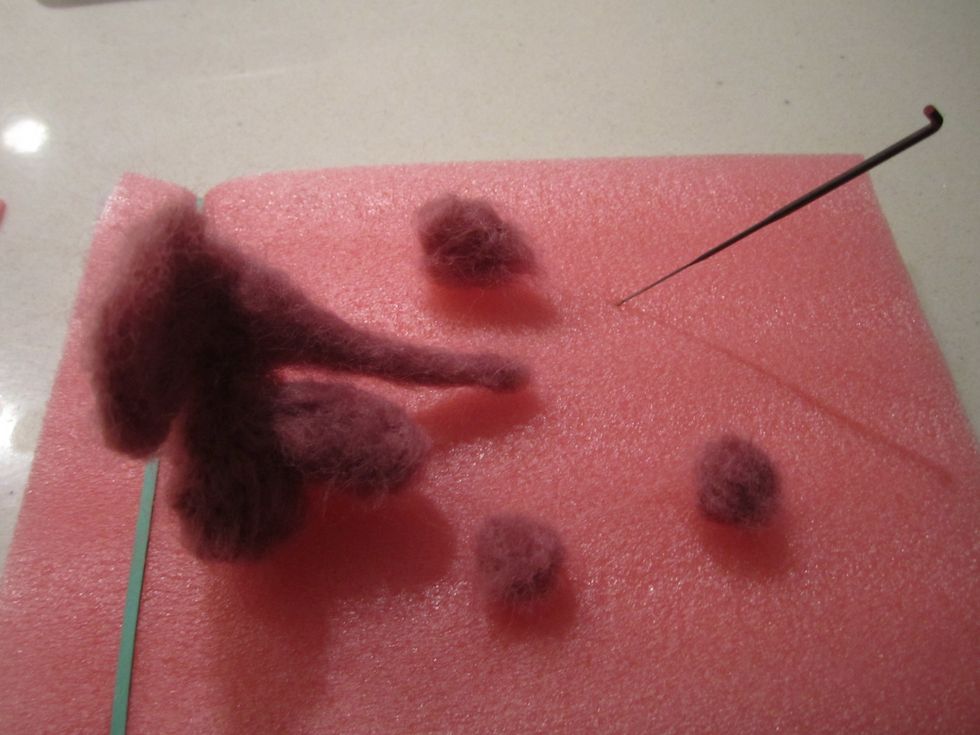 Roll the wools between your fingers and thumb then poke to shape into feet.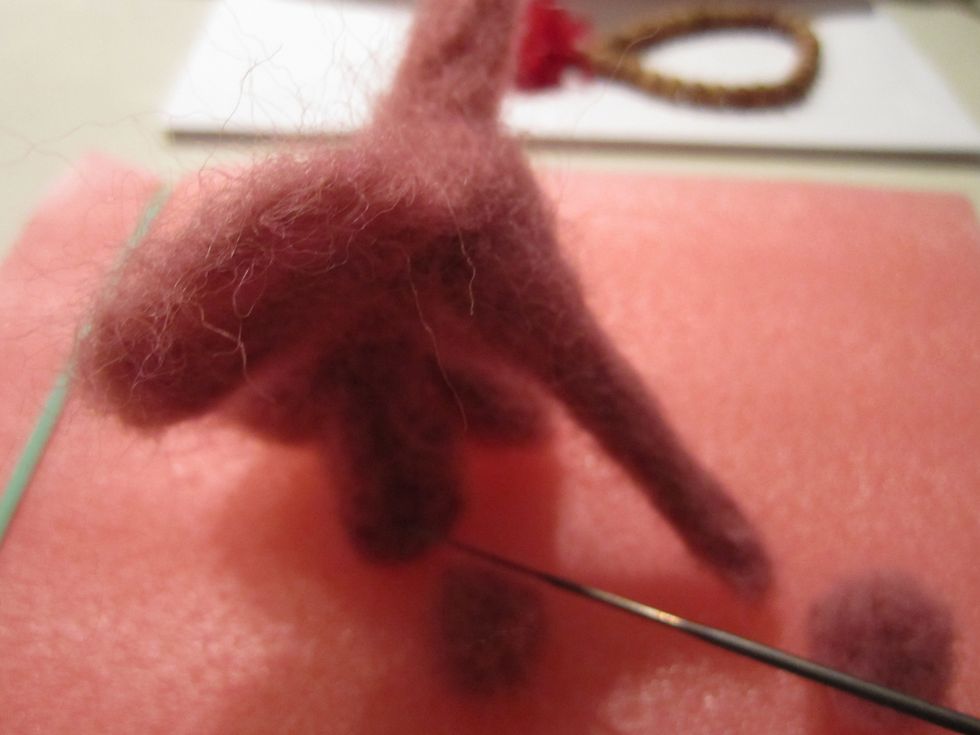 Attaching the feet.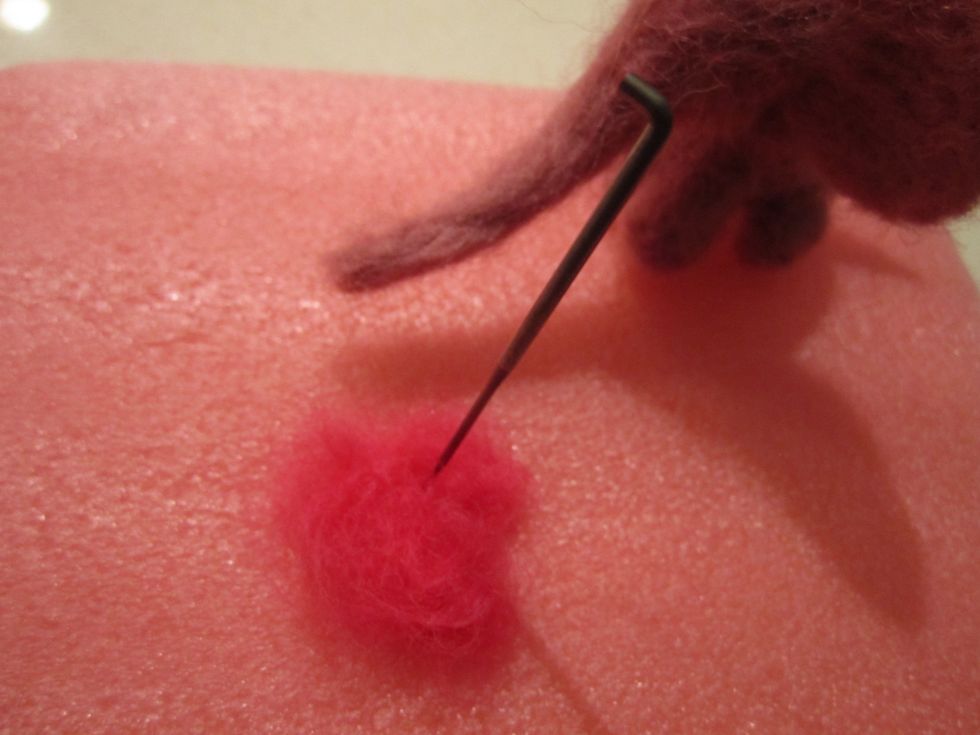 Making a heart for him to hold on to.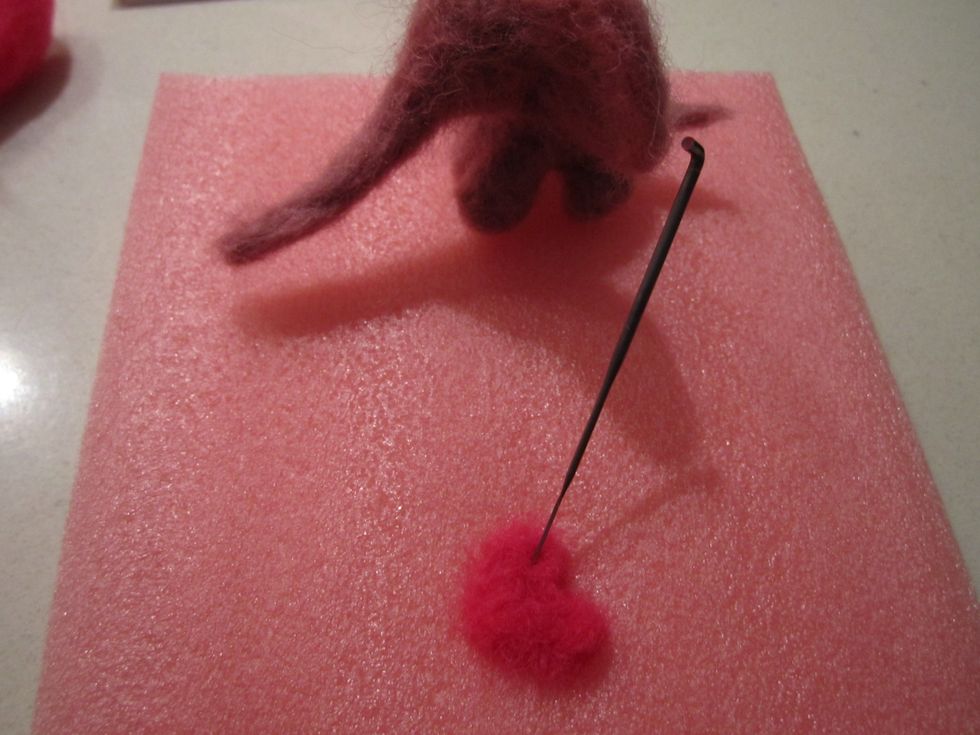 Poke the heart into shape.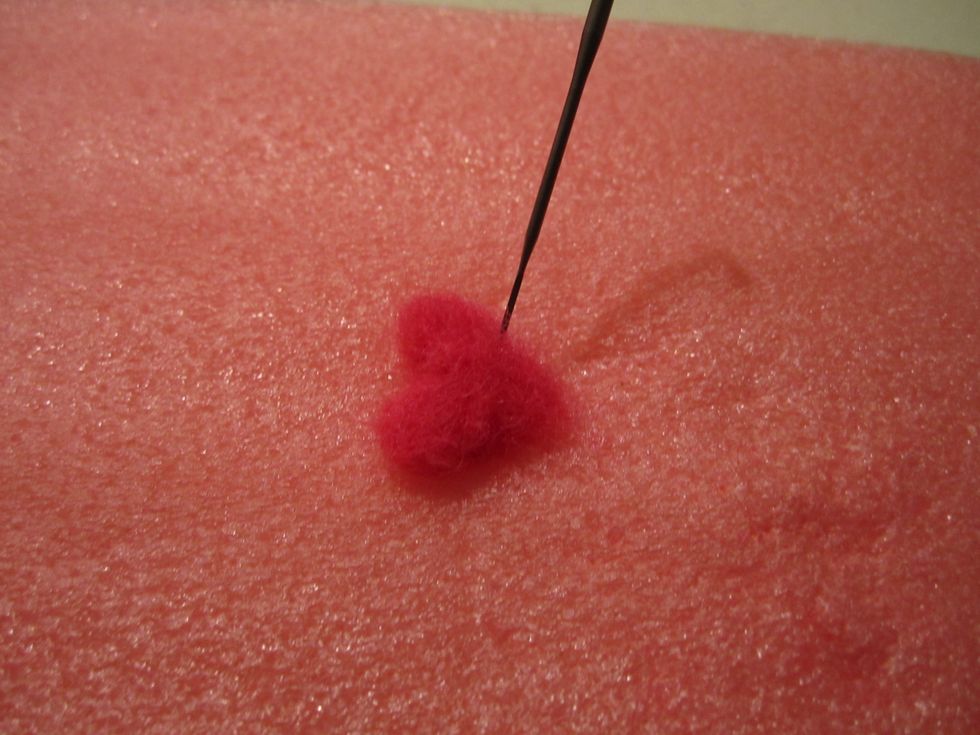 Keep poking the ends to get the wool into the desired shape.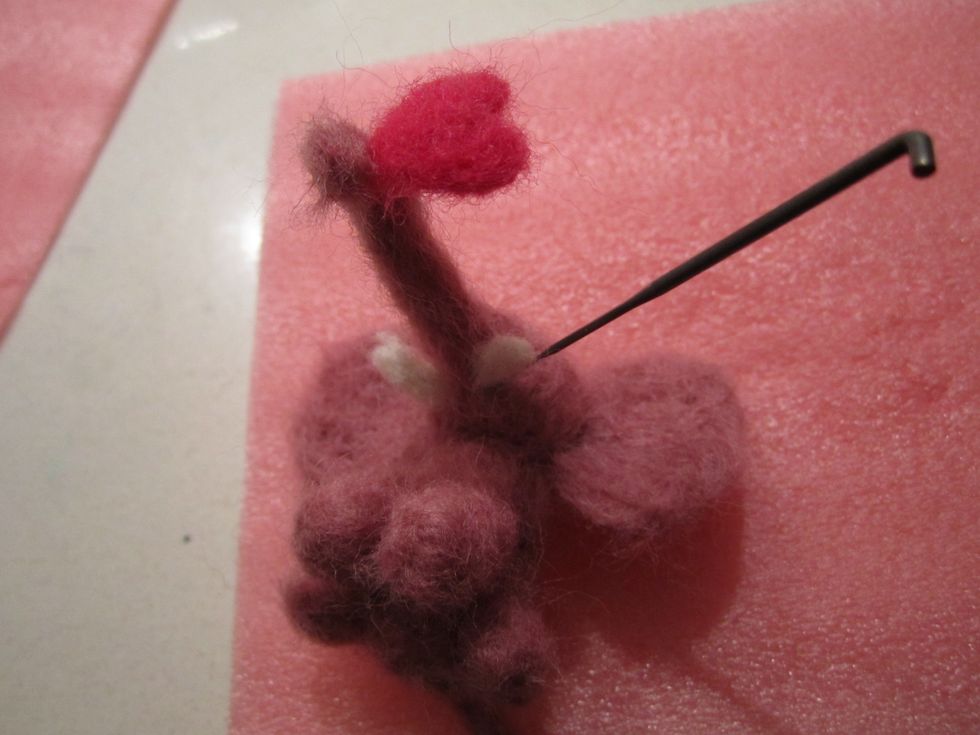 Add tusks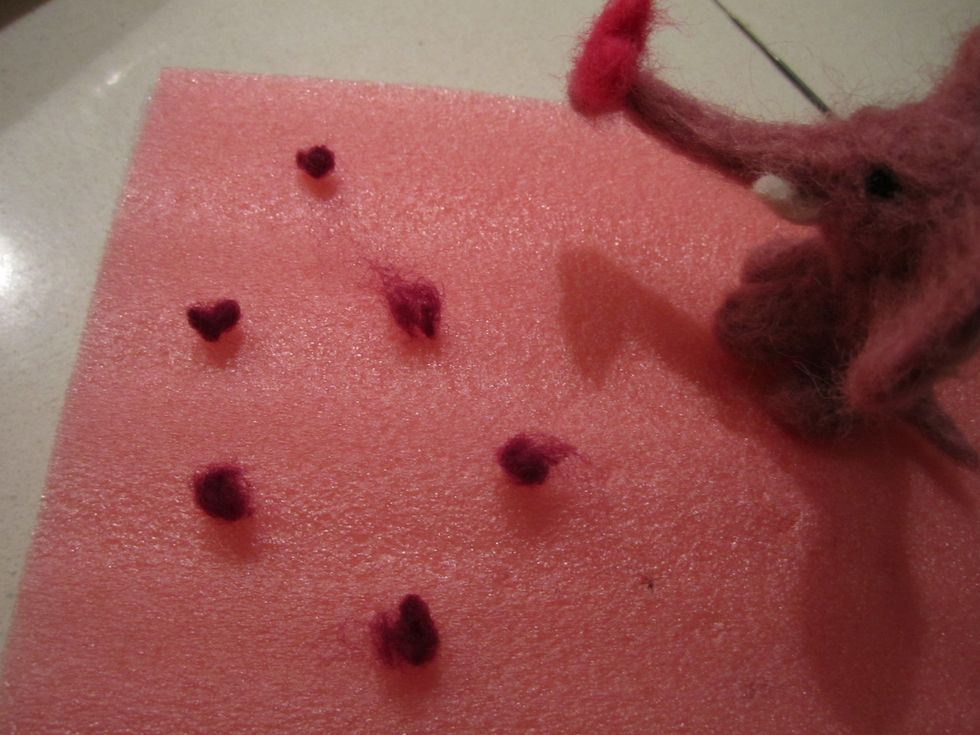 Painted toenails.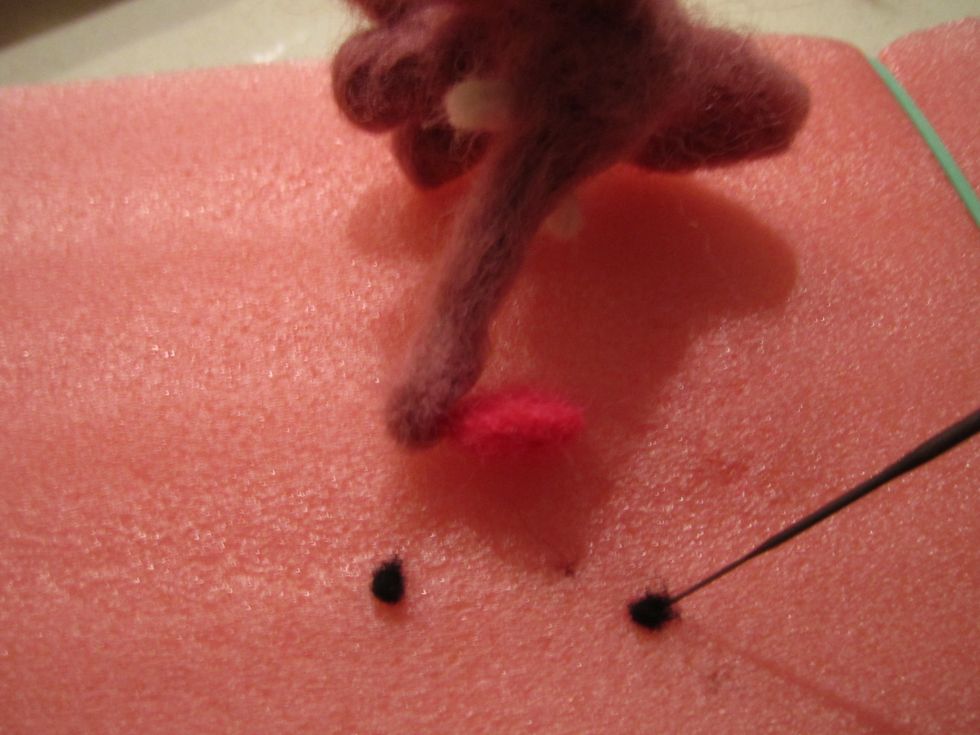 Add eyes and attach the heart to the trunk.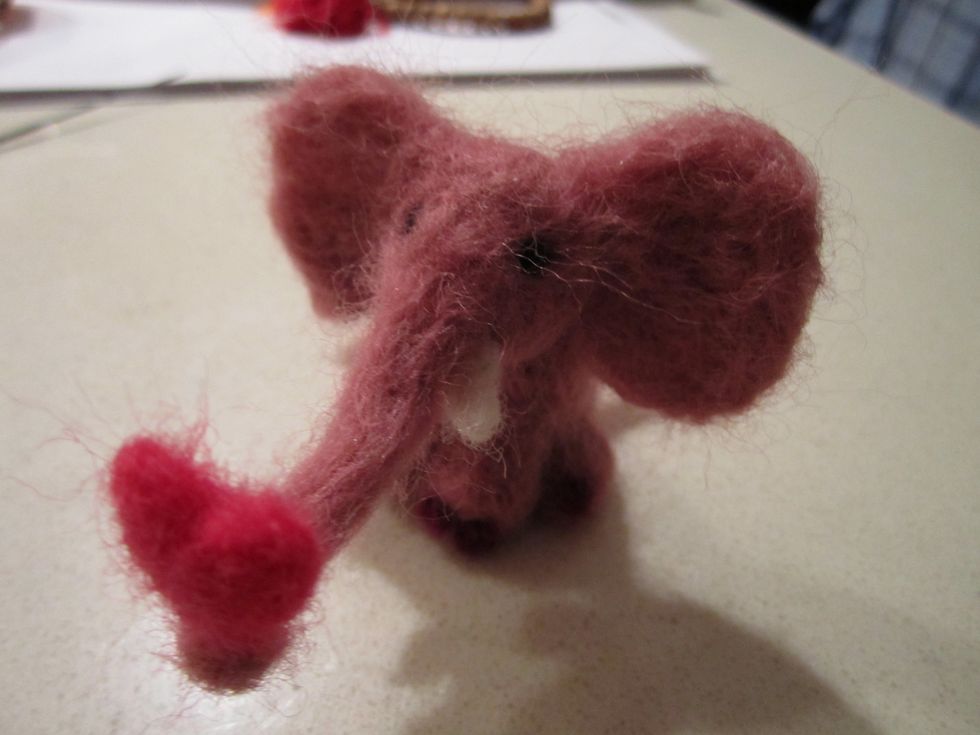 Cute elephant holding a heart.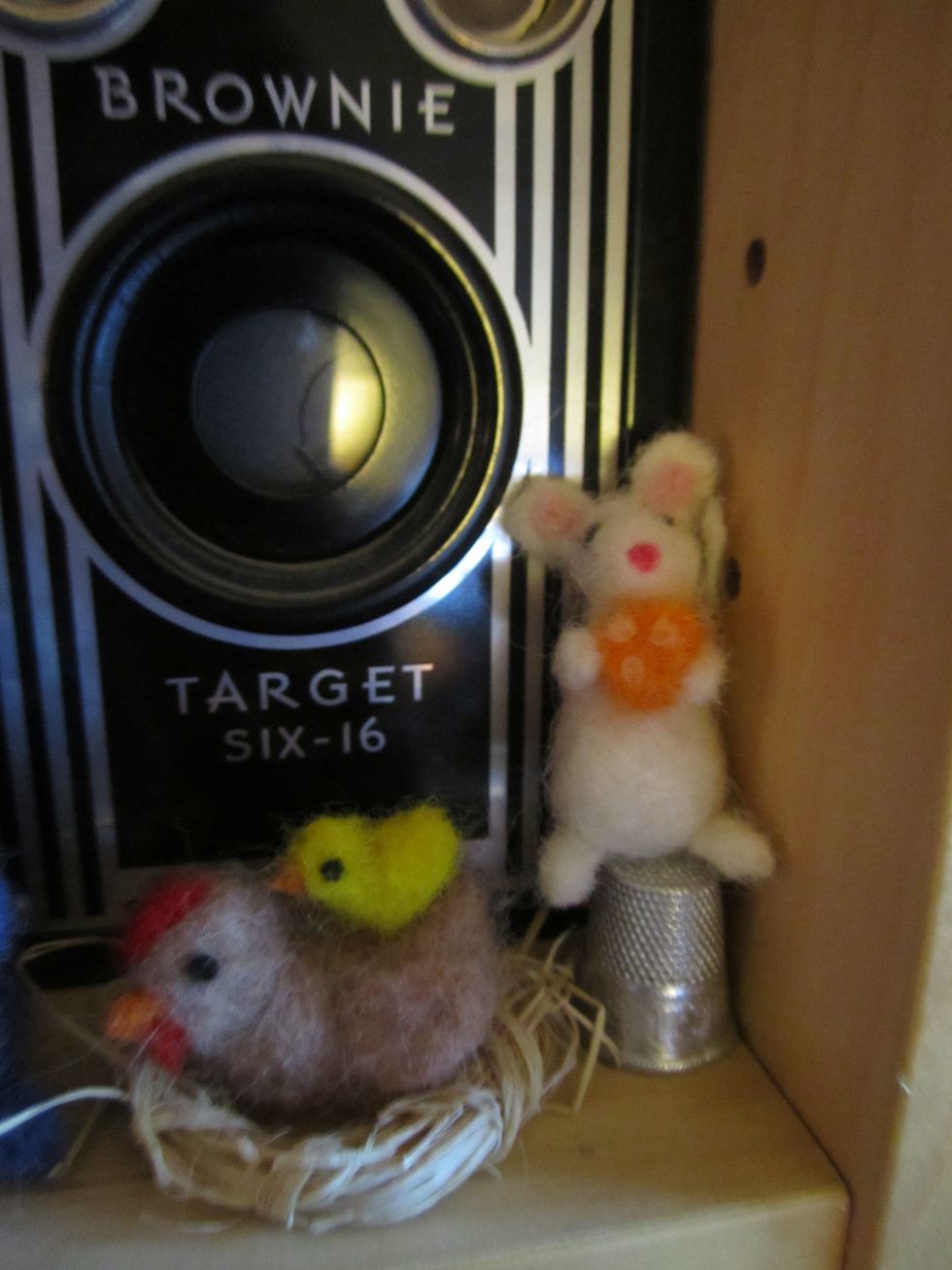 Hen and chick.. Mouse with cheese on a thimble.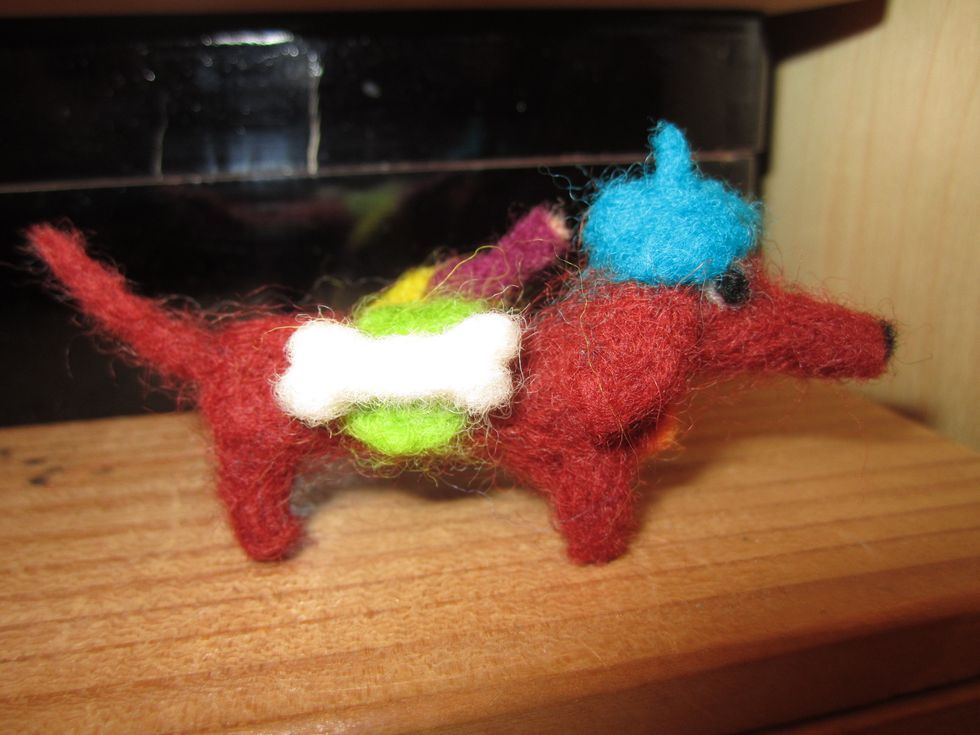 French dog with panniers for bones and wine.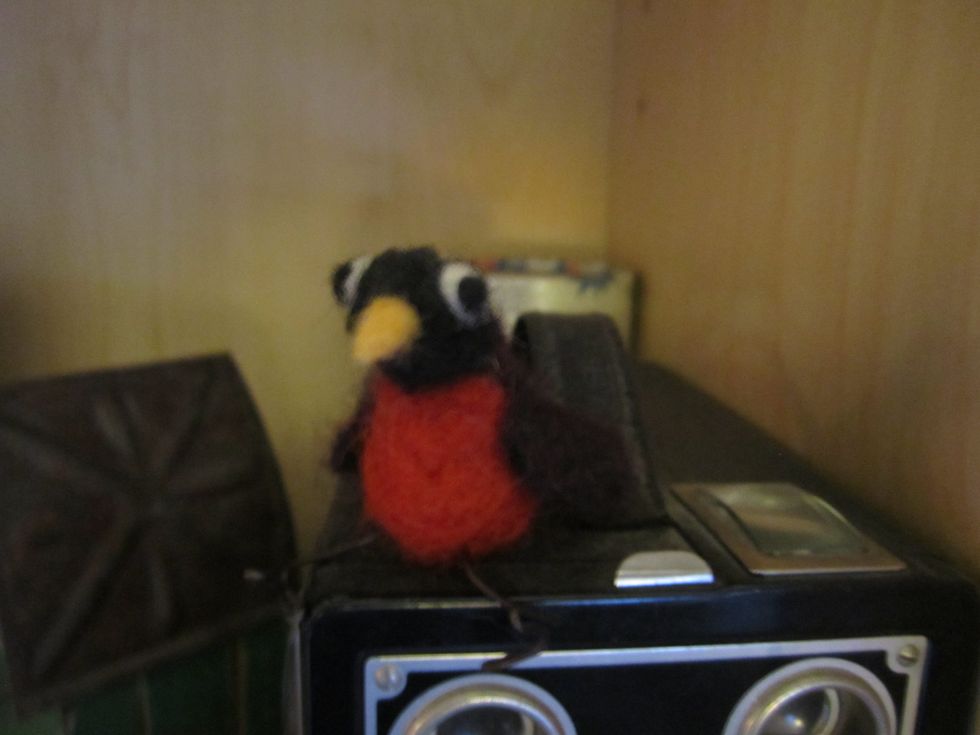 Robin
Wool
Felting Needle
Felting Board