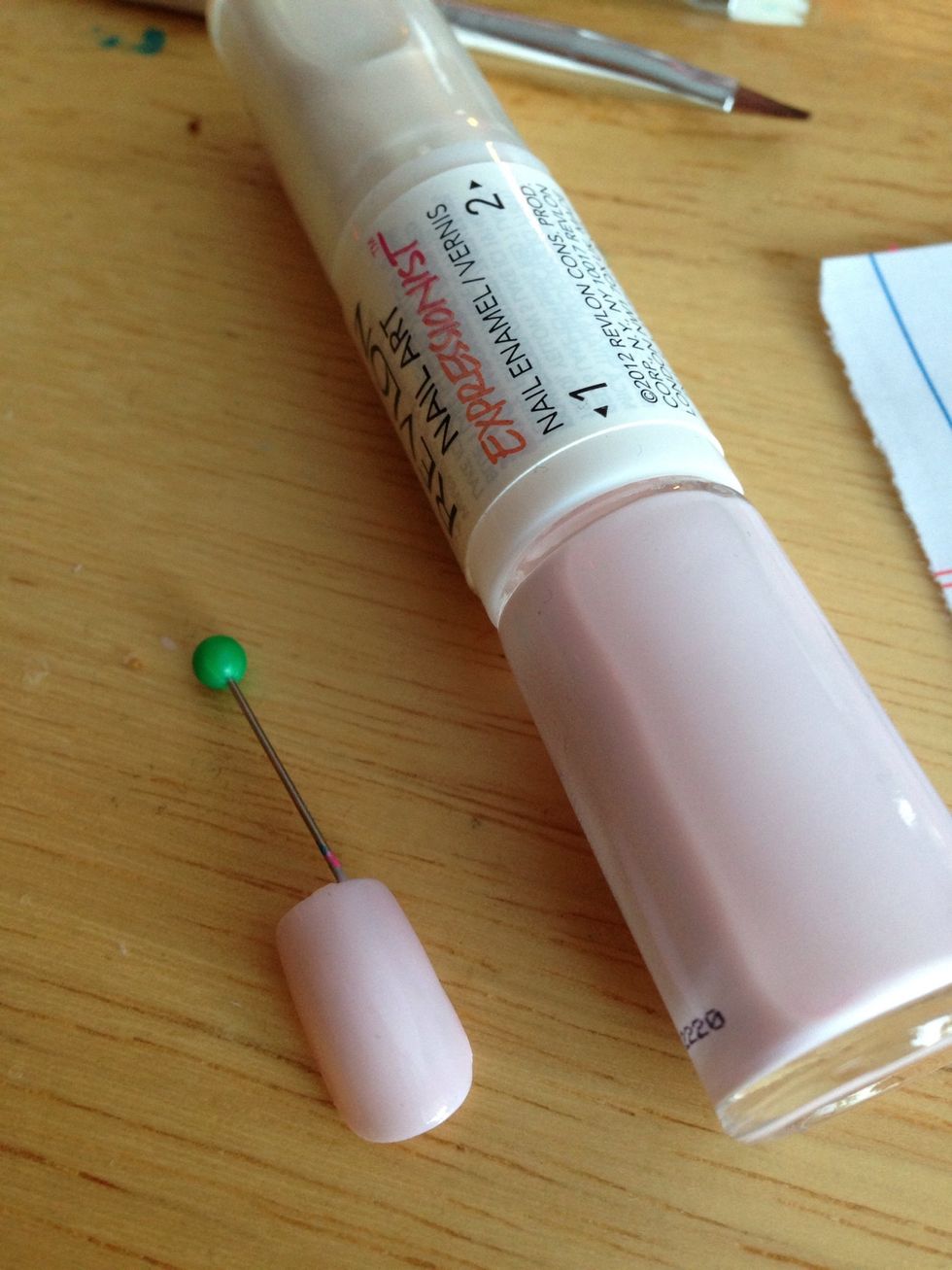 Paint your nails with 2 coats of base color. I used the pale pink shade in Revlon Nail Art 380 Post Modern. Let dry.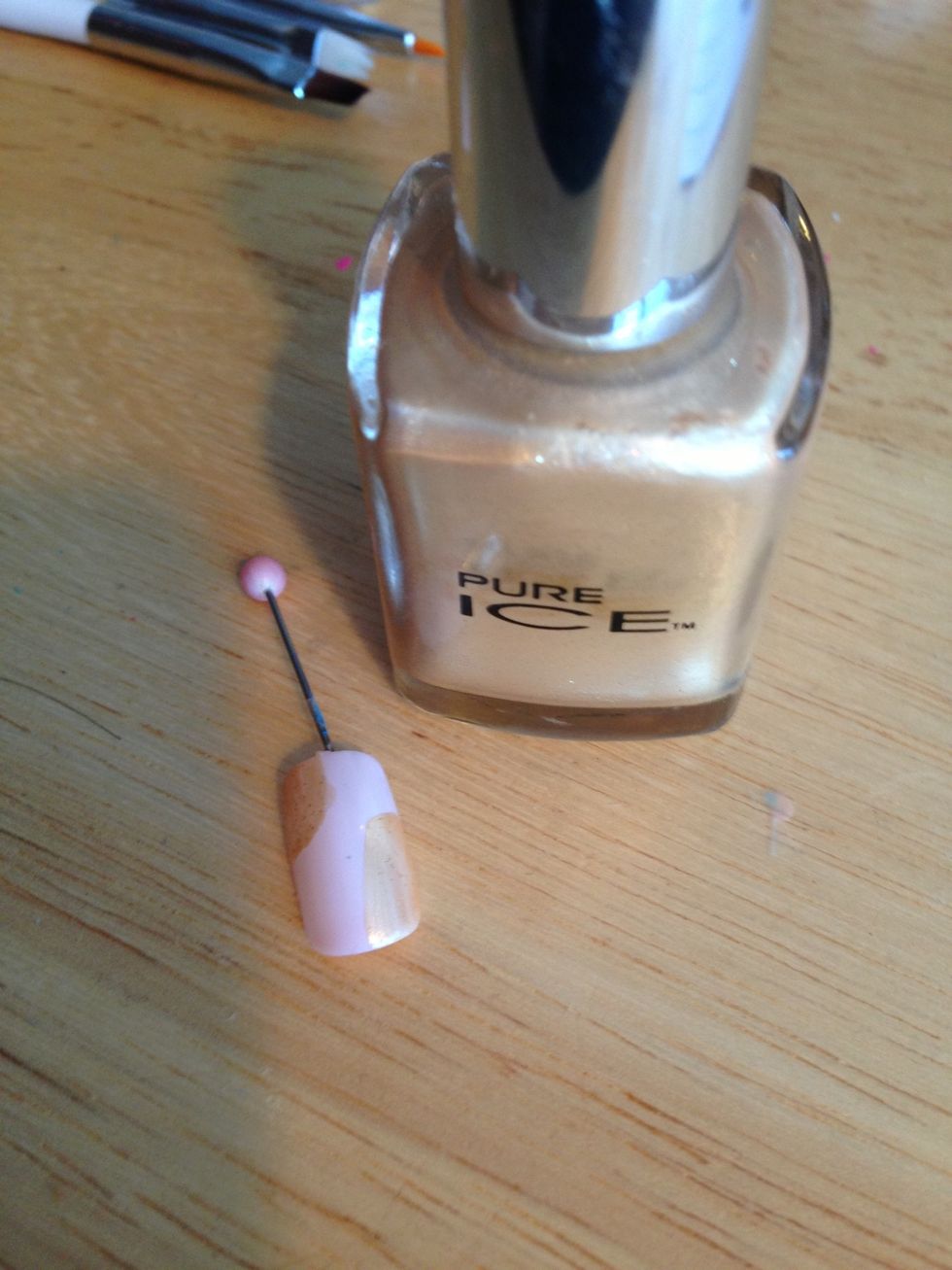 Paint the corners with a gold or tan (or any similar color). I used Pure Ice Jaguar. Doesn't have to be perfect but I lay this on thick to let the other colors "melt" into it.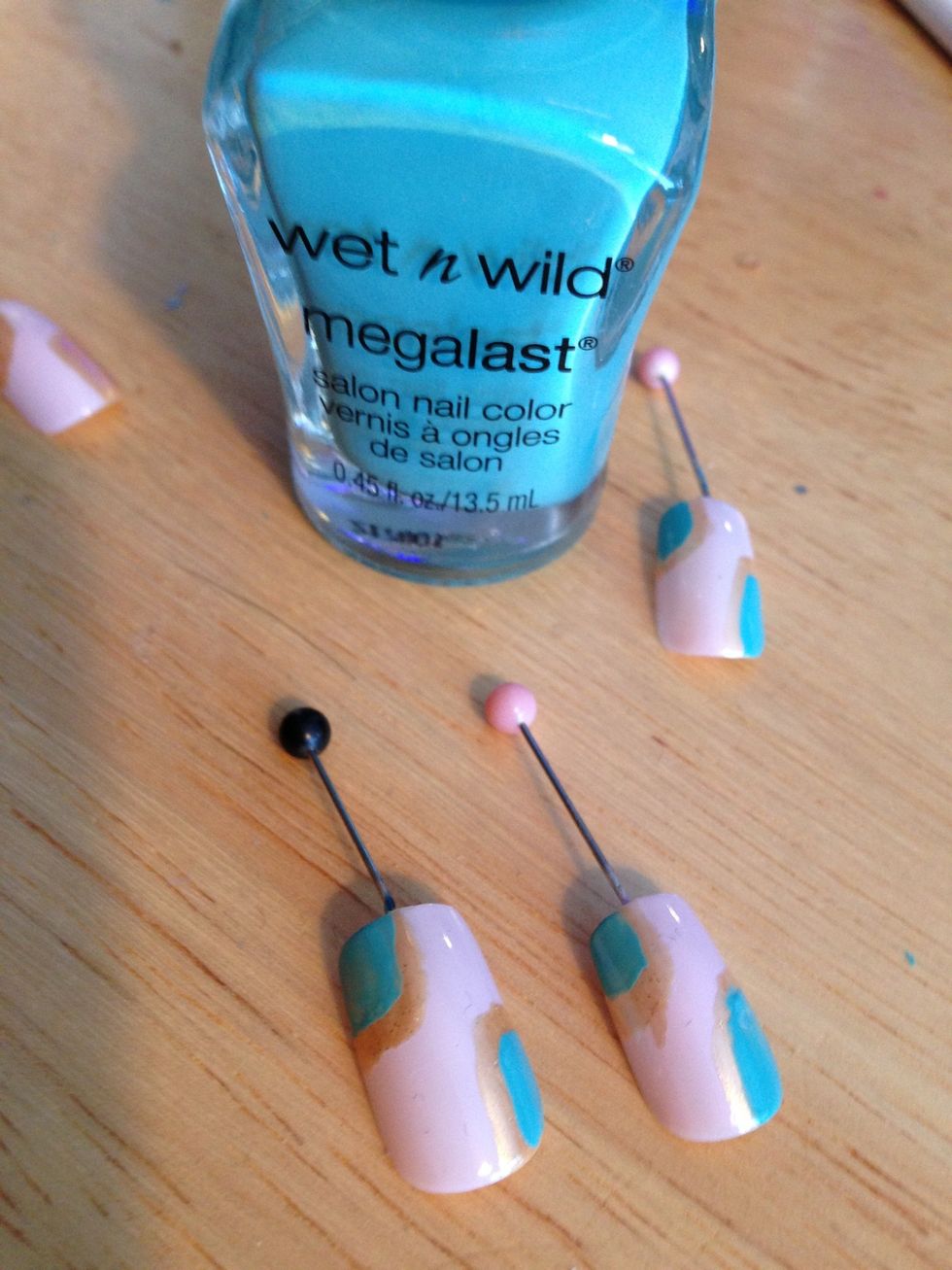 Now add your 3rd color over the 2nd. I used Wet n Wild 218A I Need a Refresh-Mint.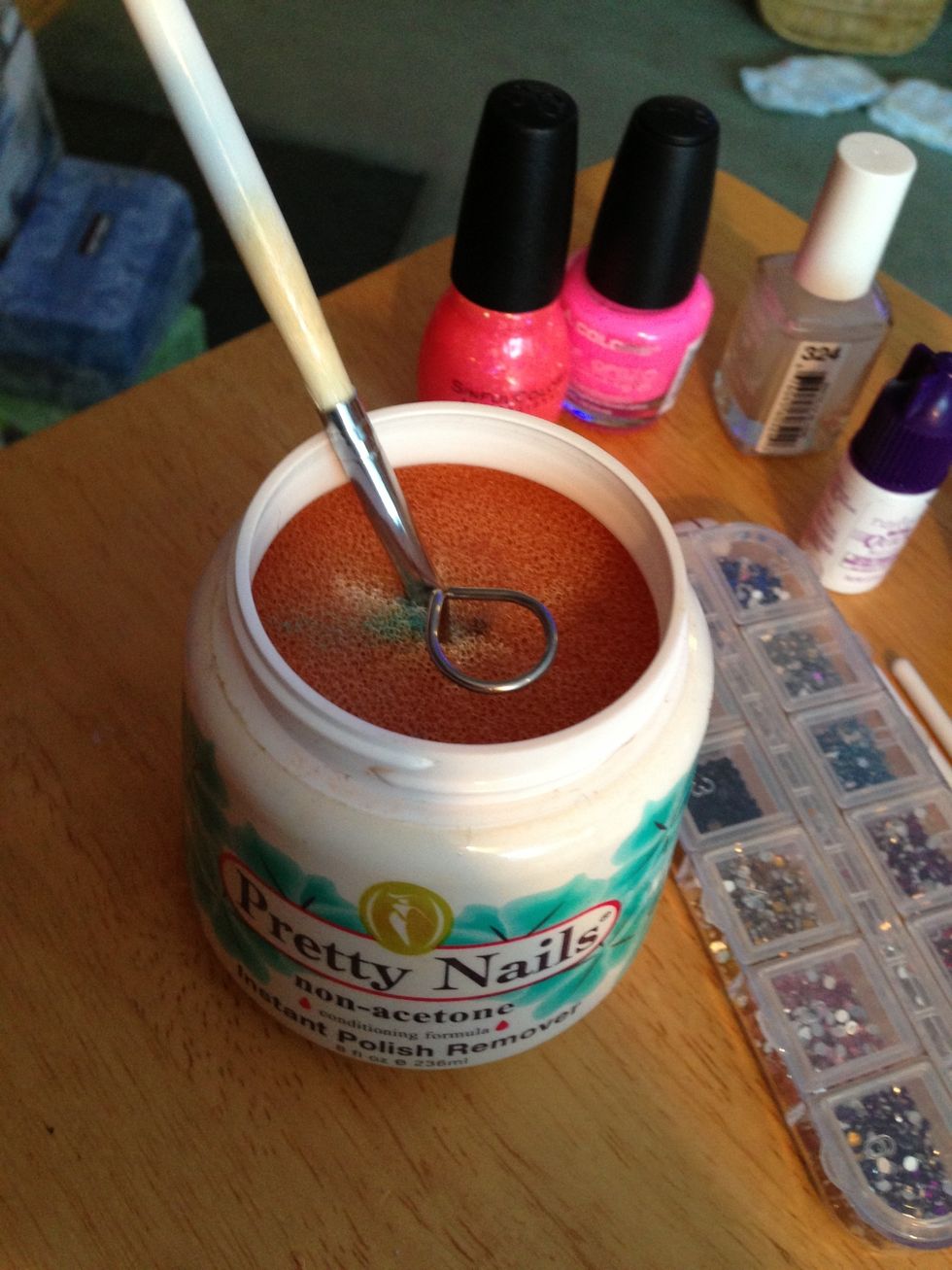 Clean your brushes inbetween, I like this kind cause its easy lol, but a bowl of nail polish remover works just fine :)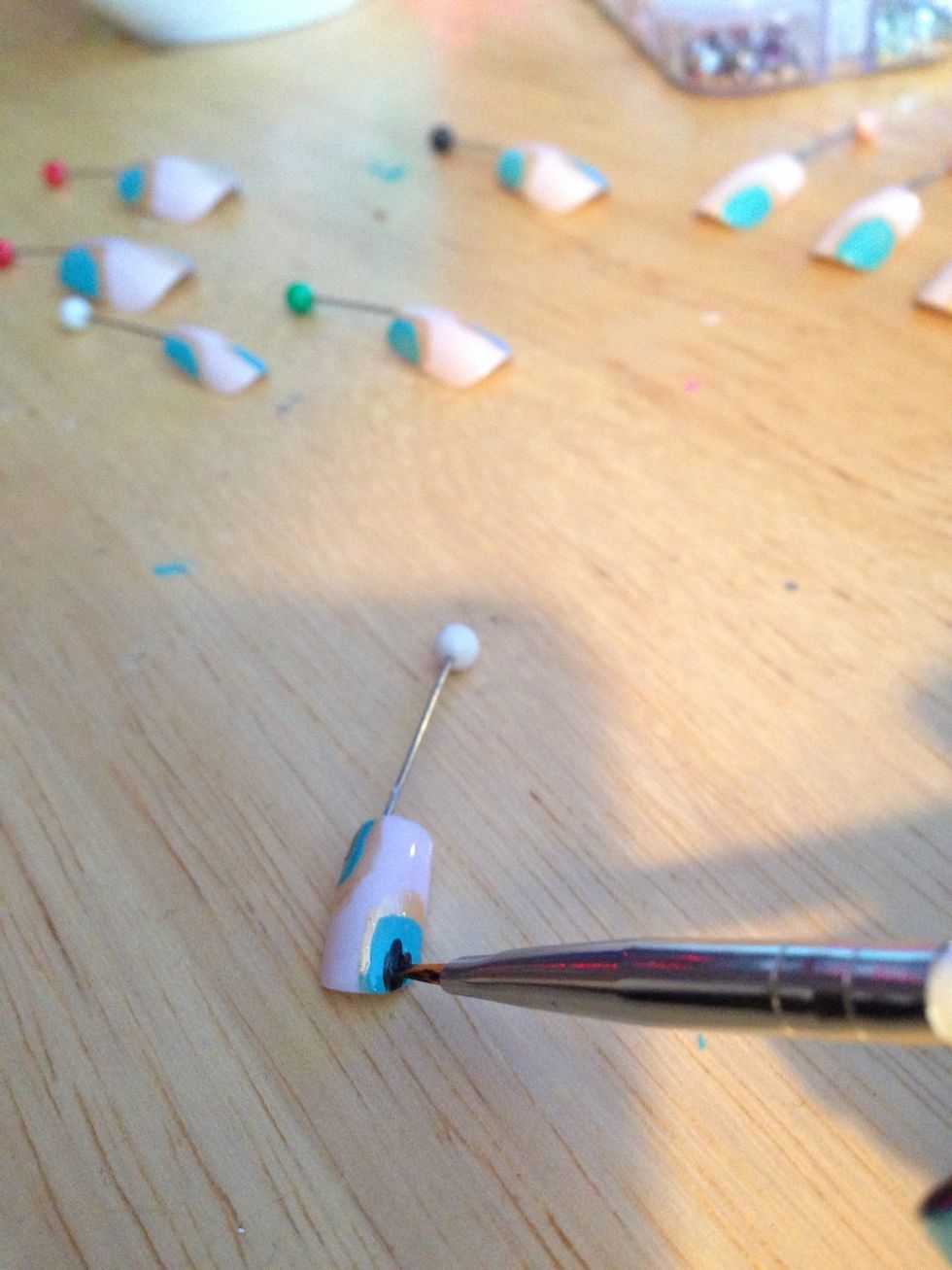 Now paint the "eye" on like so, in each spot.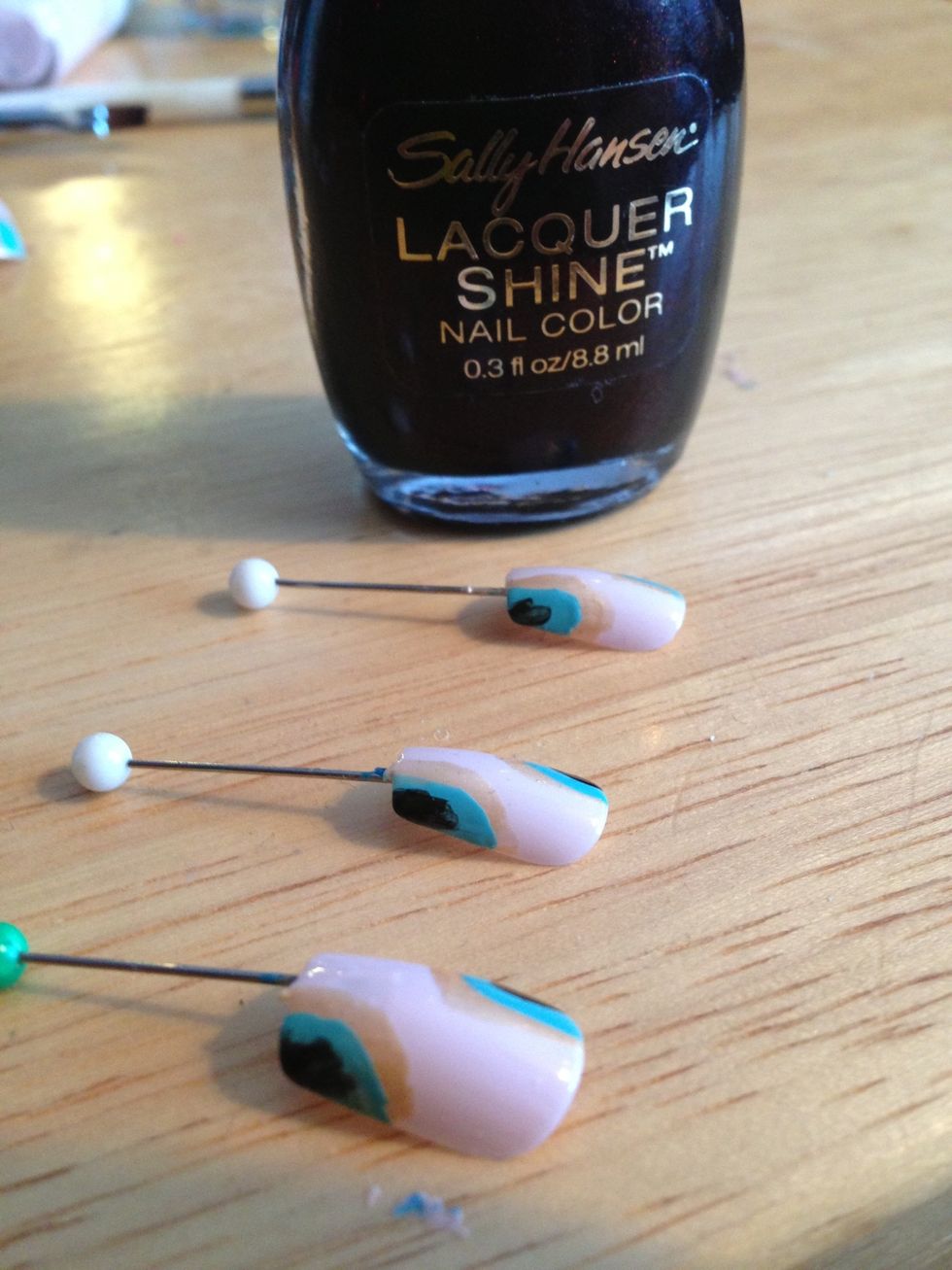 Should look like this. I used Sally Hansen Laquer Shine in 08 Glossy. It's a deep wine color that almost looks black. Again, don't worry about being perfect.
Now paint the outer "feathers" on like so.
Here is an example of matte topcoat on another set I did. I used Hard Candy in Matte-Ly In Love.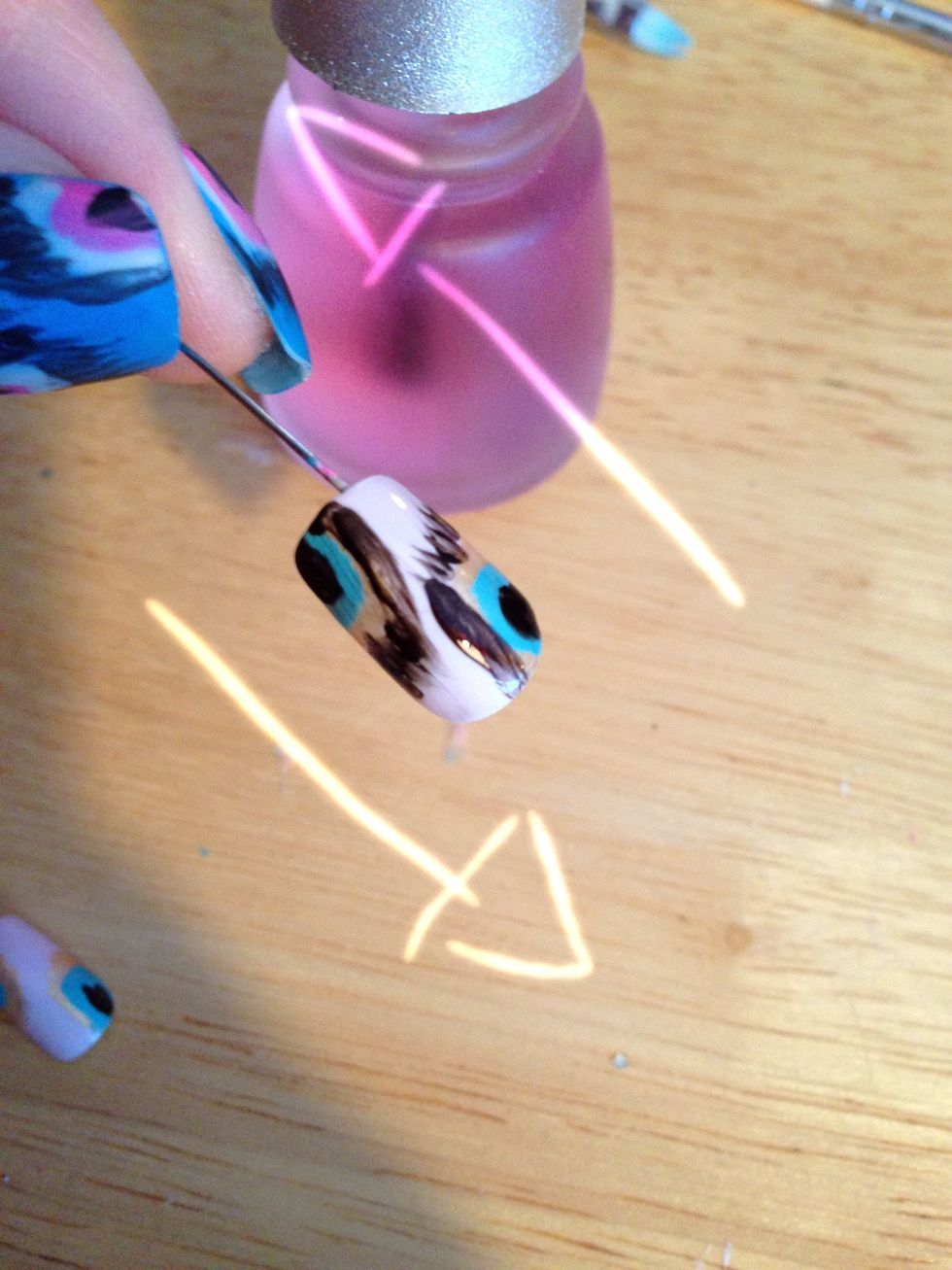 IMPORTANT! Paint your topcoat in an upward direction on each "feather" to avoid colors running. Sorry about my crappy photo editing lol. I used Icing Ultrashine Top Coat on this set.
If you used false nails like I did, let dry overnight before pressing on to avoid fingerprinting your nails (and check out my other Snapguide How to Easily Decorate Fake Nails) ☺
Your nails or false nails
Nail polish, 4 colors
2-3 small nail art brushes
Nail polish remover