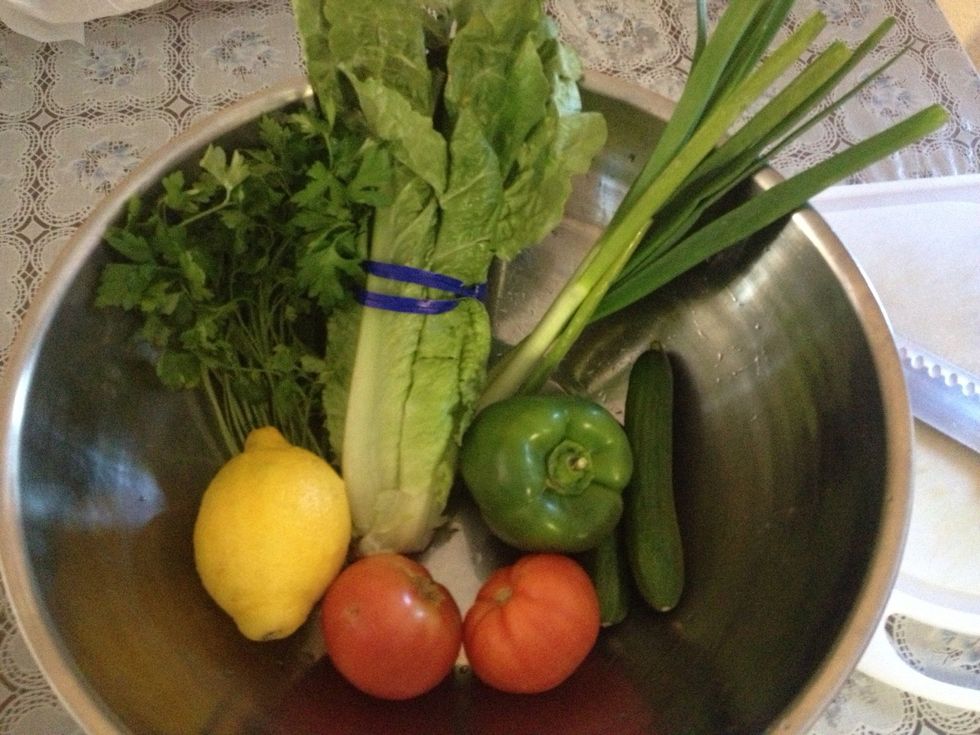 Gather and wash your lettuce, tomato, parsley, cucumber, green bell pepper, and green onions.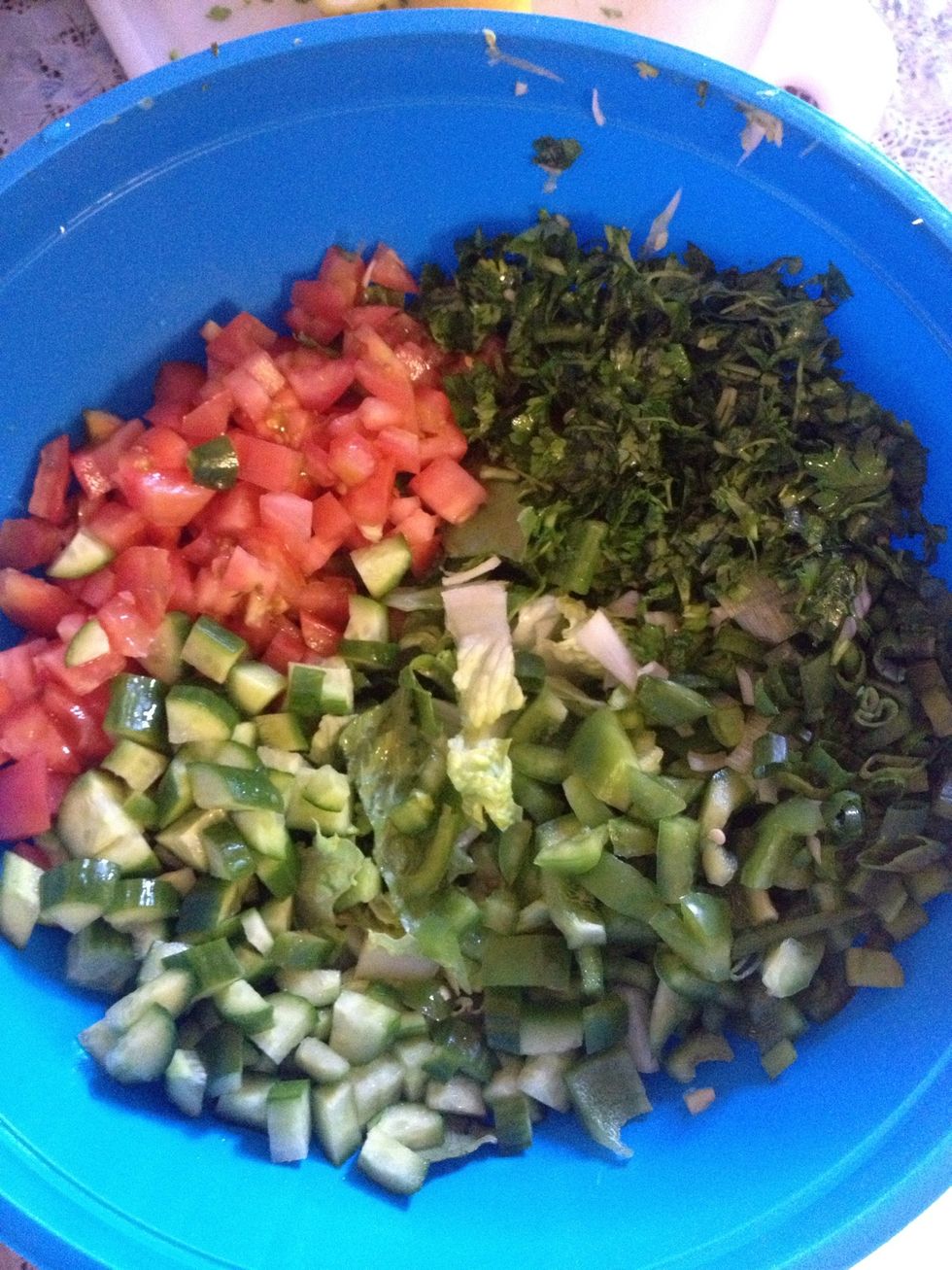 Dice them all up in a large bowl.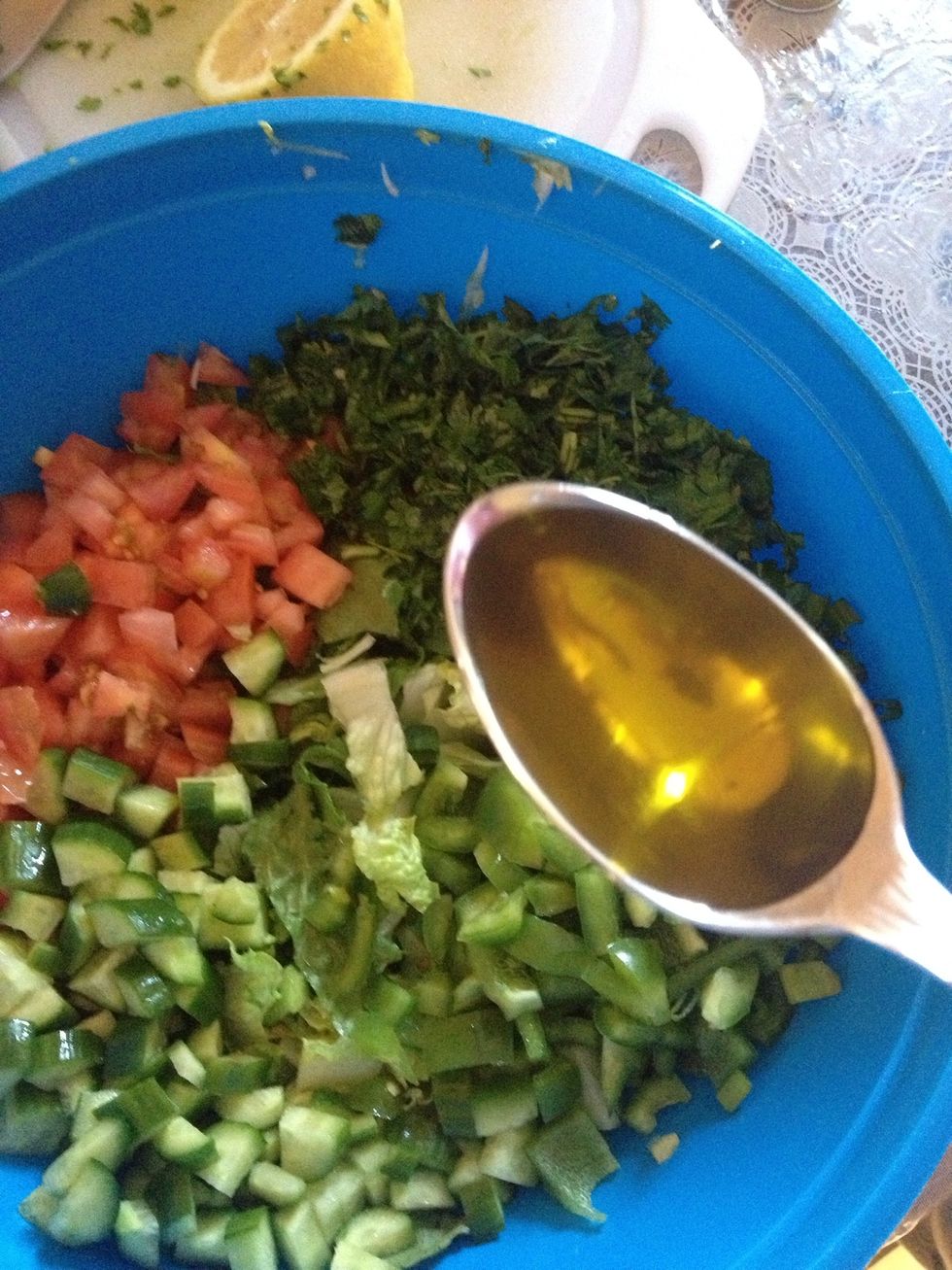 Add 4 spoonfuls olive oil.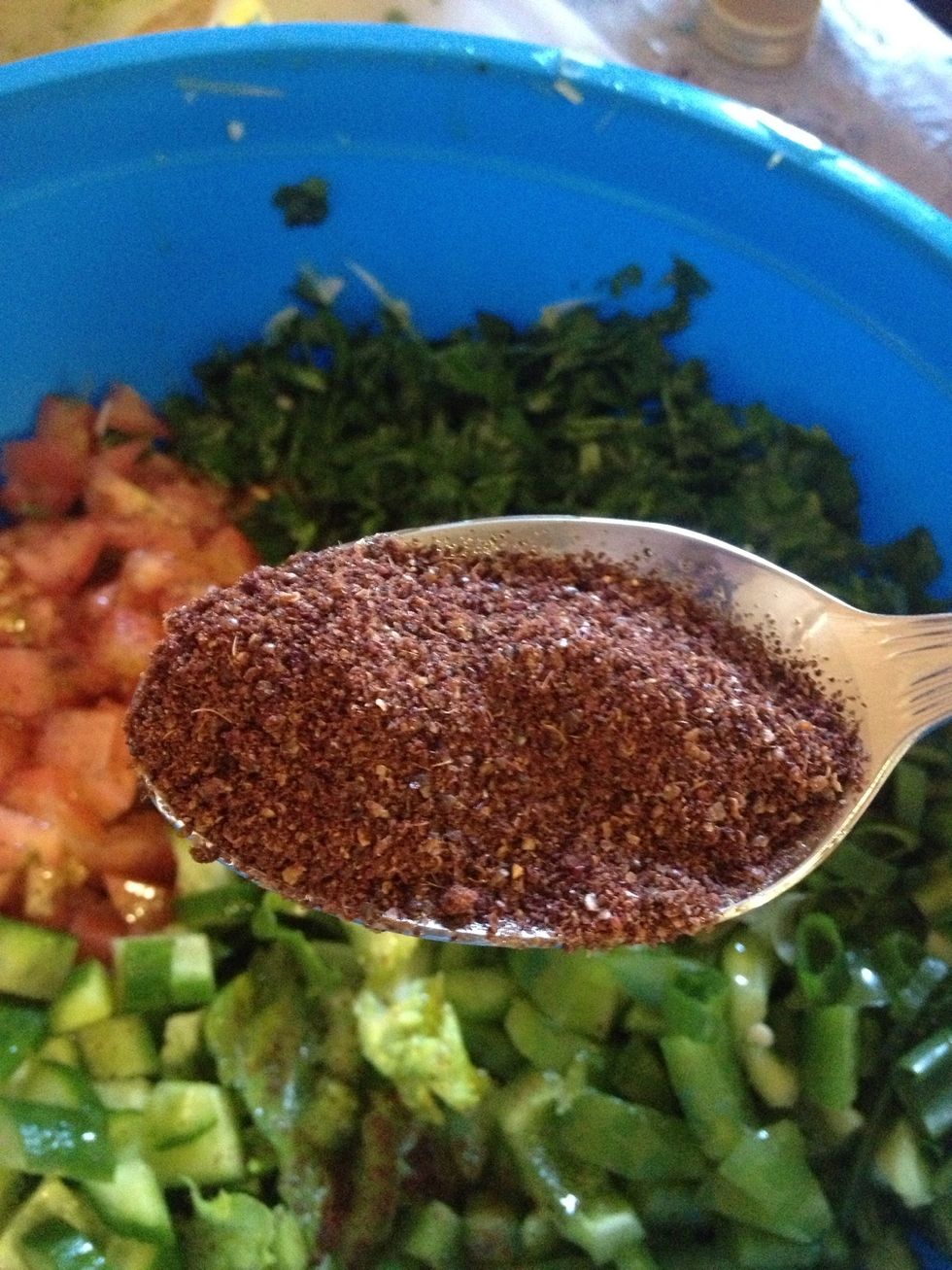 Add 2 spoonfuls sumac.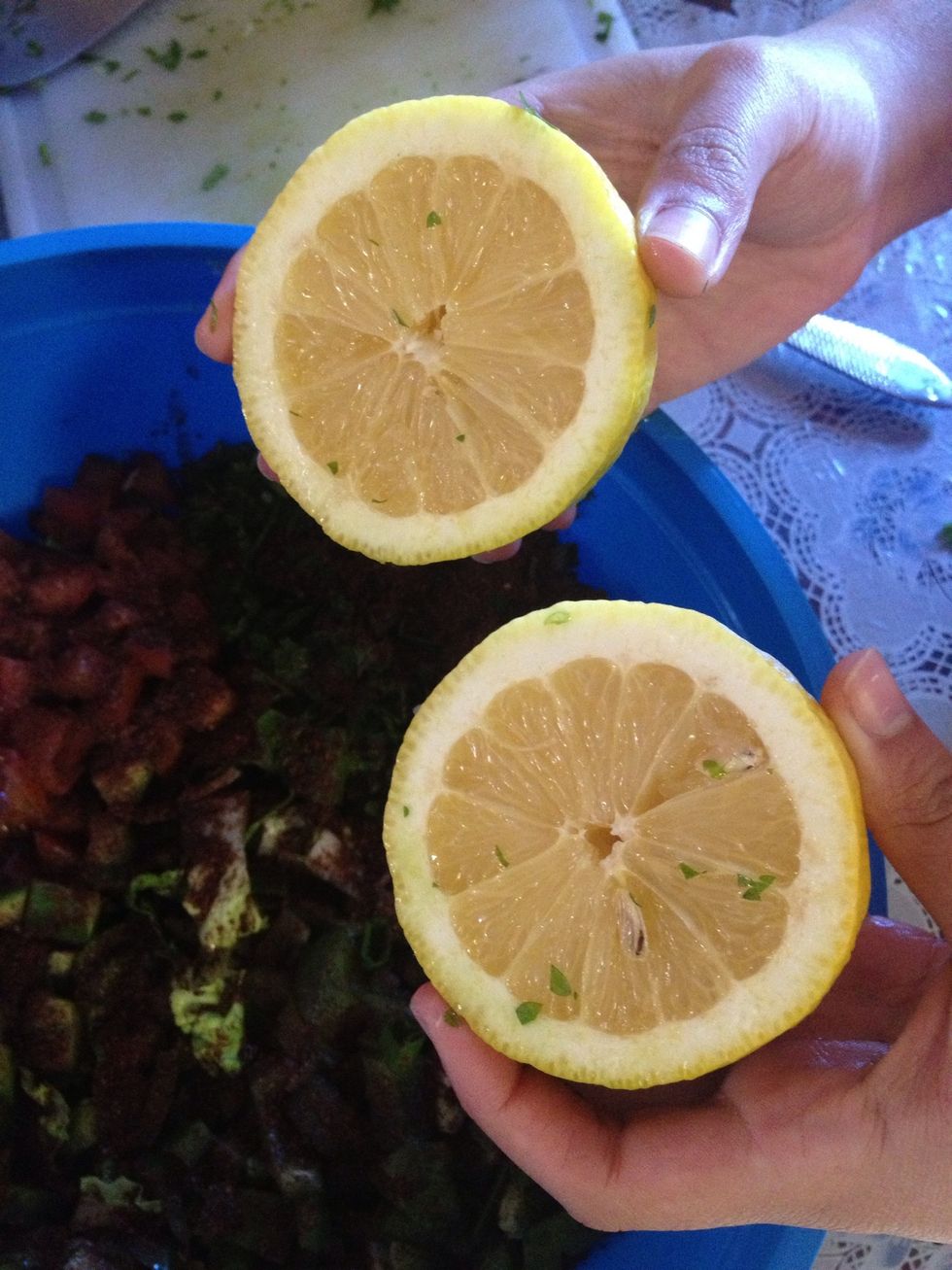 Juice of 1 large lemon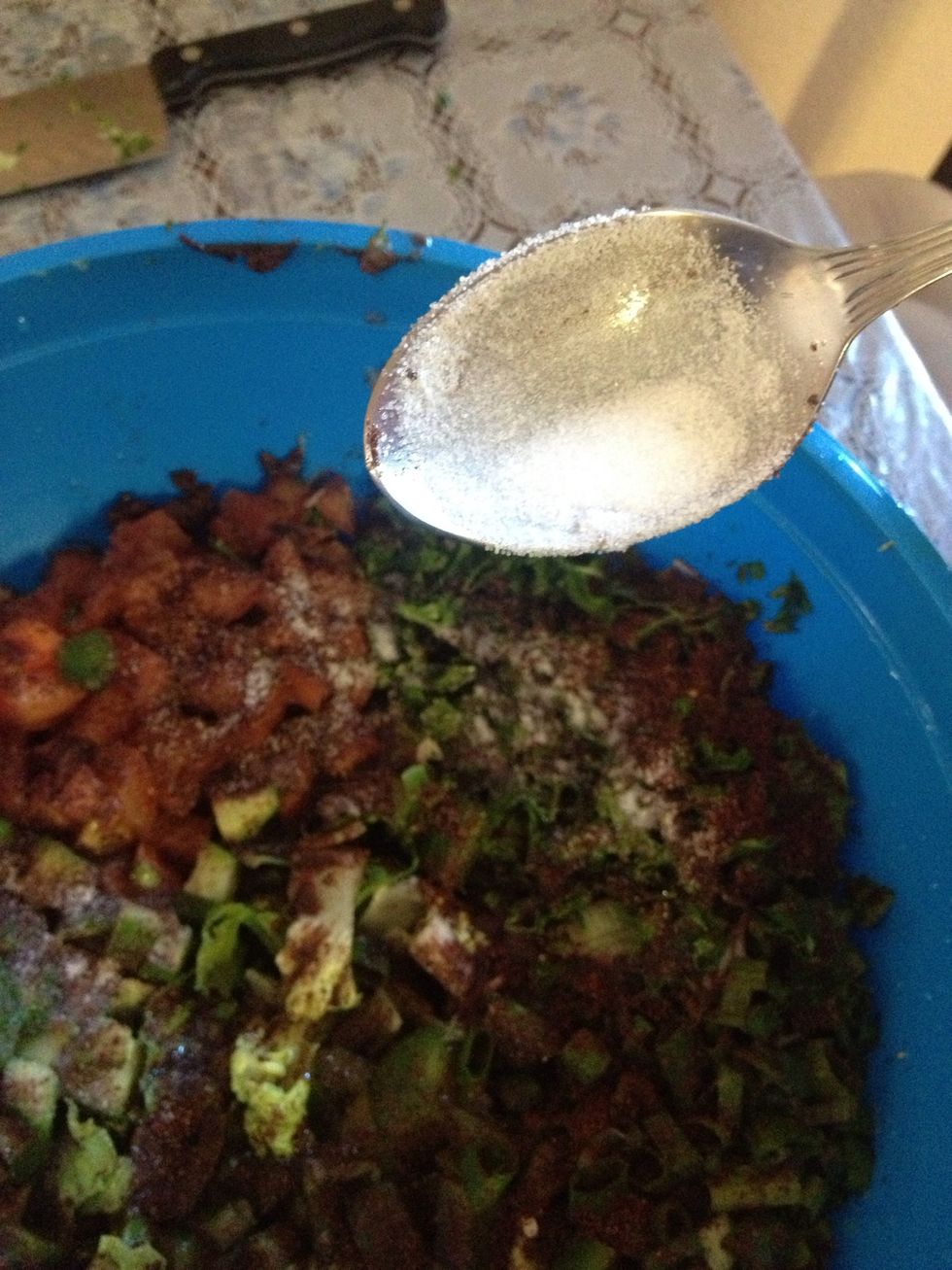 Pinch of salt.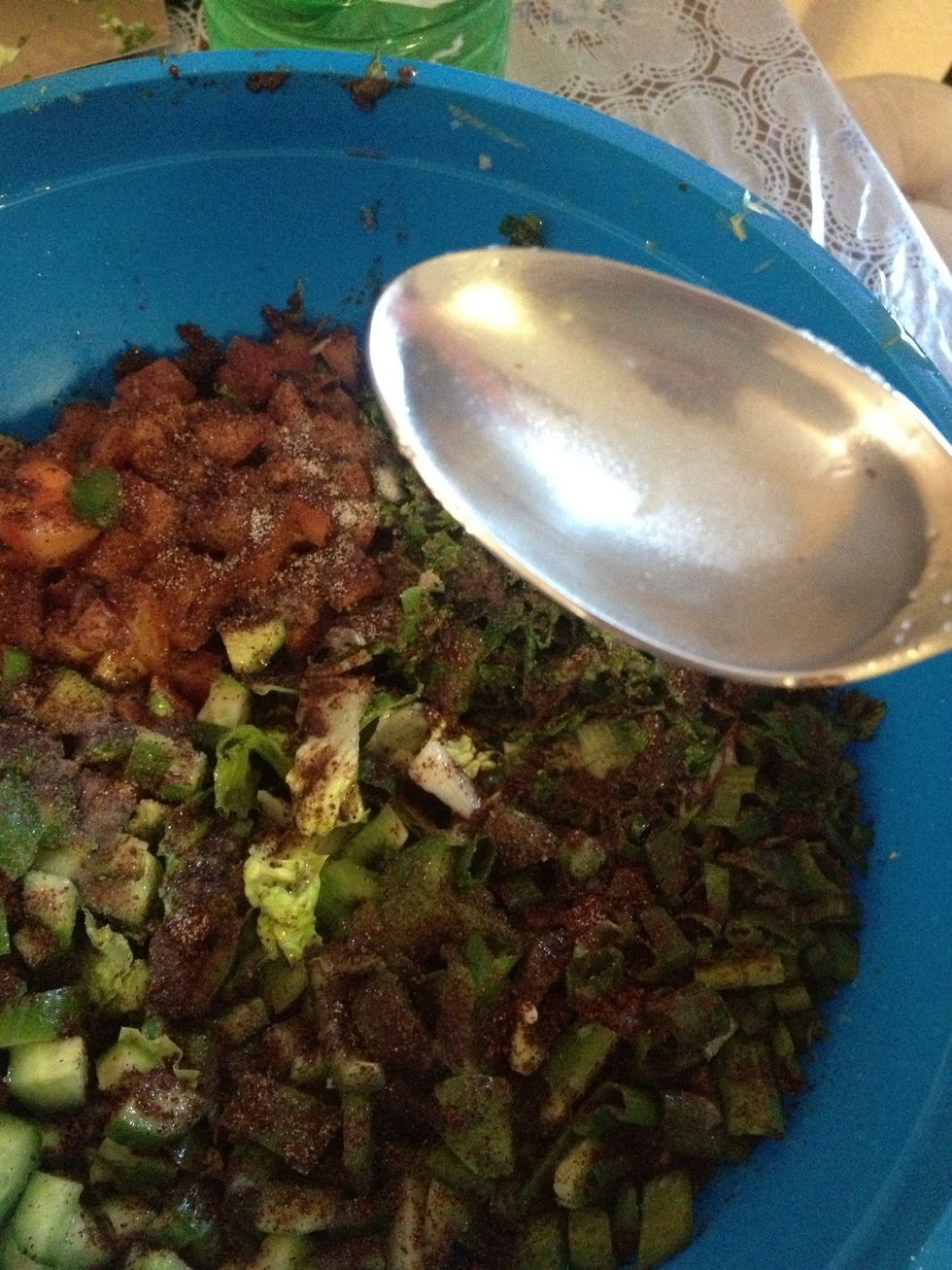 Add 2 spoonfuls white vinegar.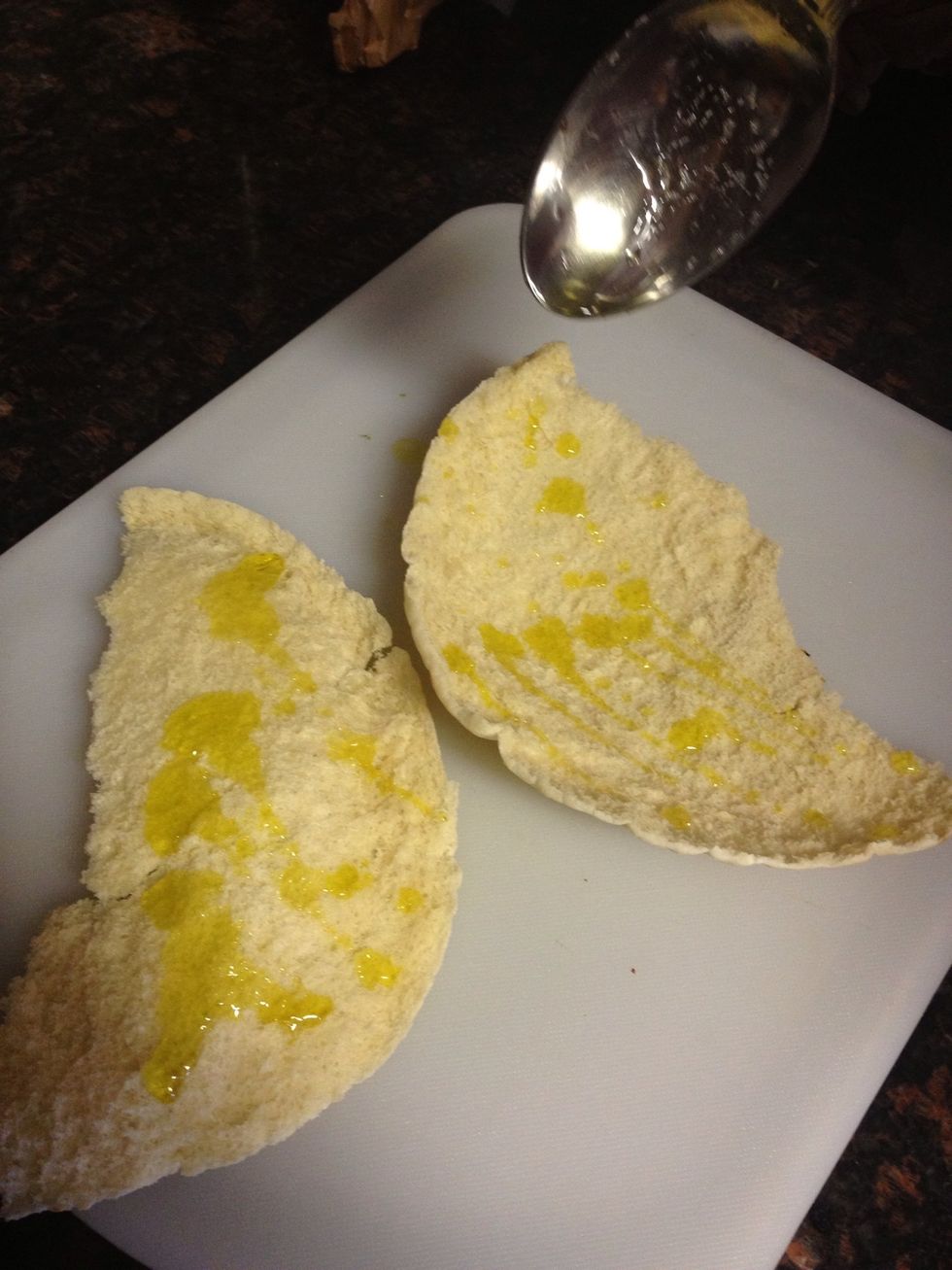 Time to toast your pita bread! Slice in half and drizzle with olive oil. Toast until crispy golden brown.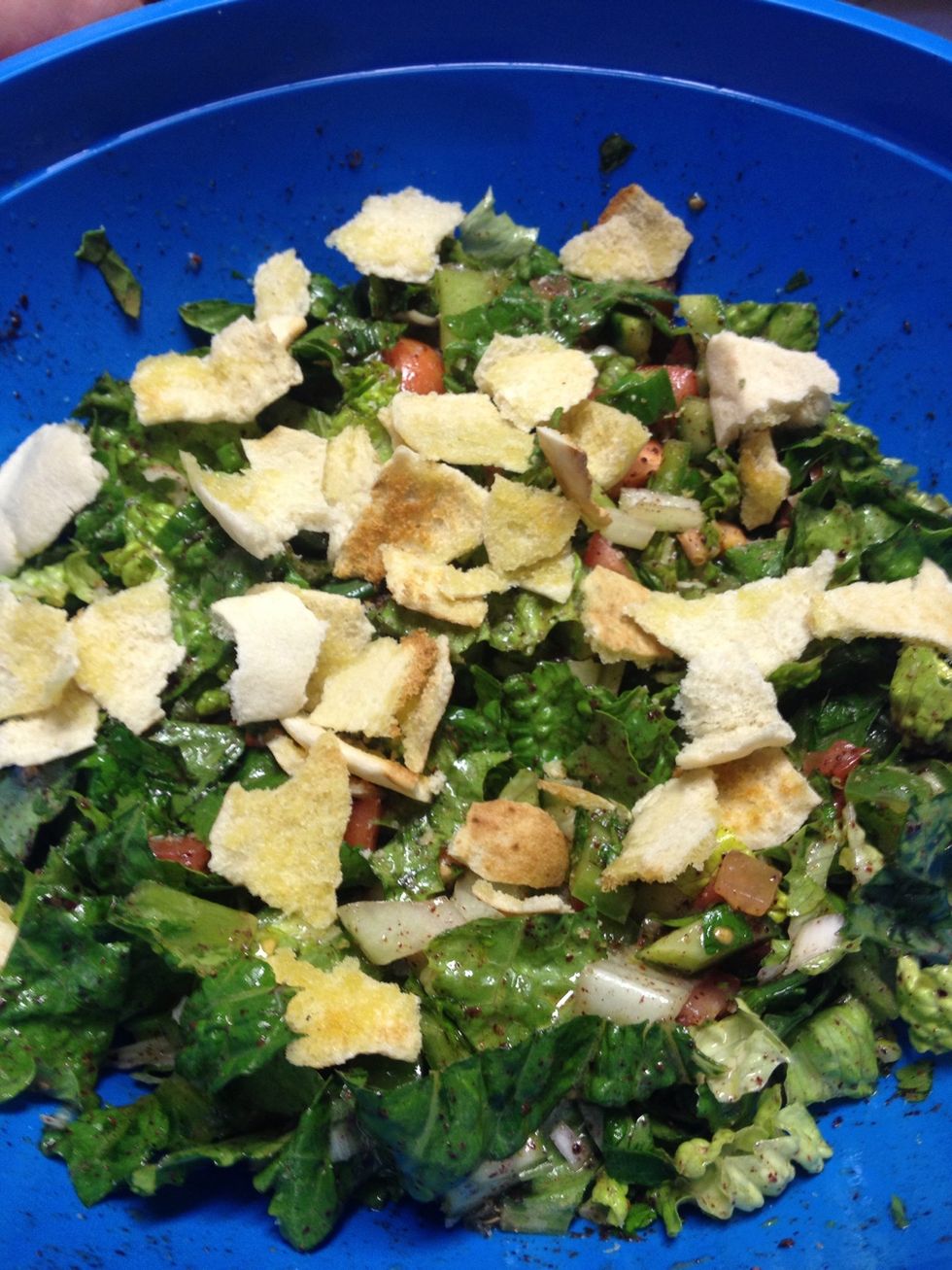 Mix and enjoy!
1/2 Roman lettuce
2.0 Small Cucumber
2.0 Green onions
2.0 Tomato
1/2bnch Parsley
1.0 Pita bread
1.0 Juice of 1 large lemon
1.0 Green bell pepper
Olive oil
Sumac
White vinegar
Salt