How to make fast & easy spinach dip
I started making spinach dip because most store bought has artichoke, which I don't eat. You can add it to this but it's not in my recipe. It's requested for every get together I go to!
39
Thaw and drain your package of frozen chopped spinach & put in casserole dish. Add chopped tomato (optional). Pour in 1/2 jar of Alfredo & sprinkle on 1/4 package of Powdered Onion Soup mix.
Add 1/3 of shredded Mozzarella & mix. Pour in remaining Alfredo and sprinkle a little more Onion Soup mix to flavor. Add Colby Jack & Mozzarella then mix. You want a thick but creamy consistency.
Bake covered at 350 for 25-30 minutes until melted and sizzling on top! I let my cheese brown around the edges..just a little. Serve with tortilla chips or bread.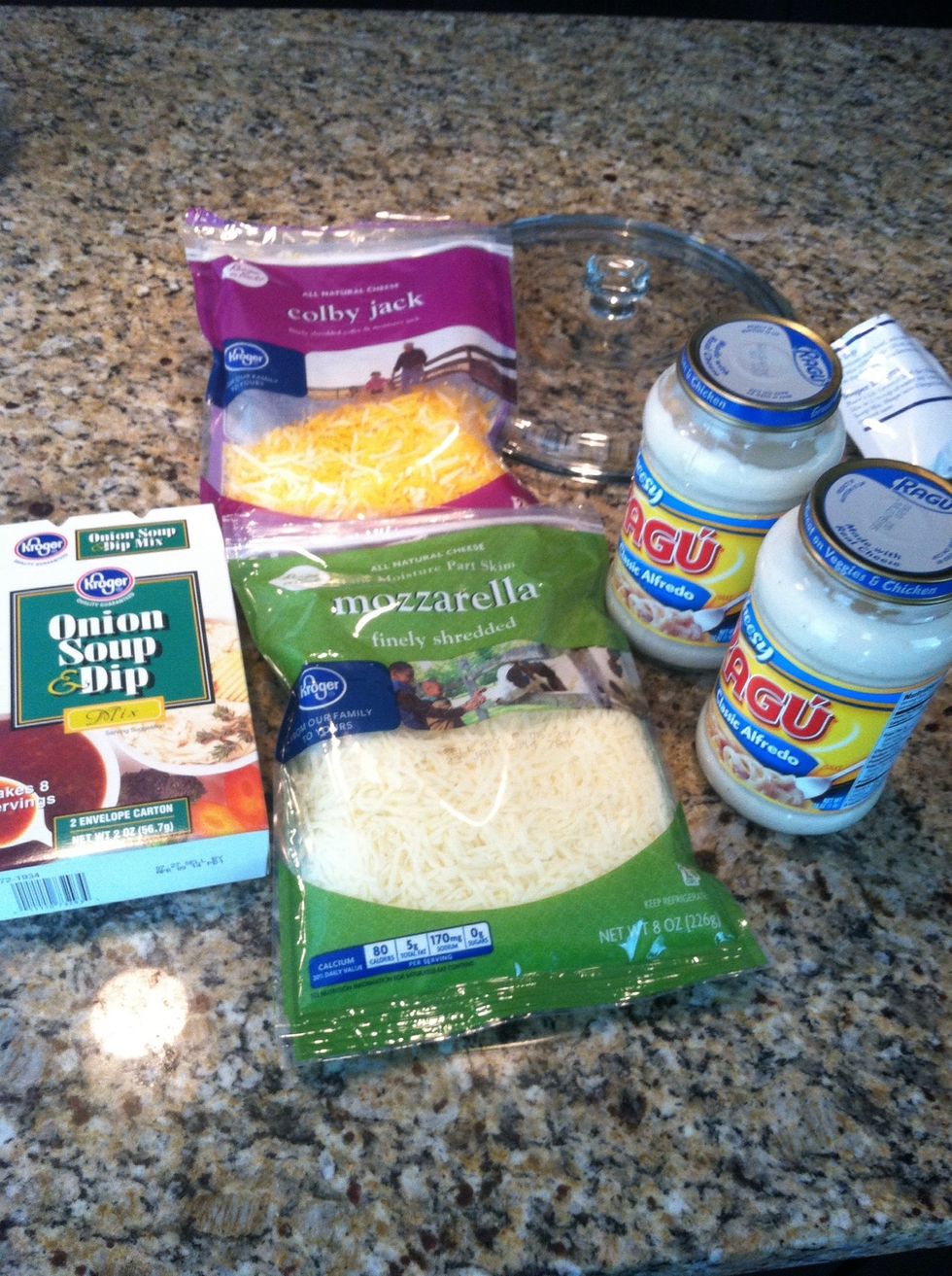 Here are the brands that I use..double ingredients for larger batch. I always make double!!
Thawed & drained
Add the Onion Soup mix according to your taste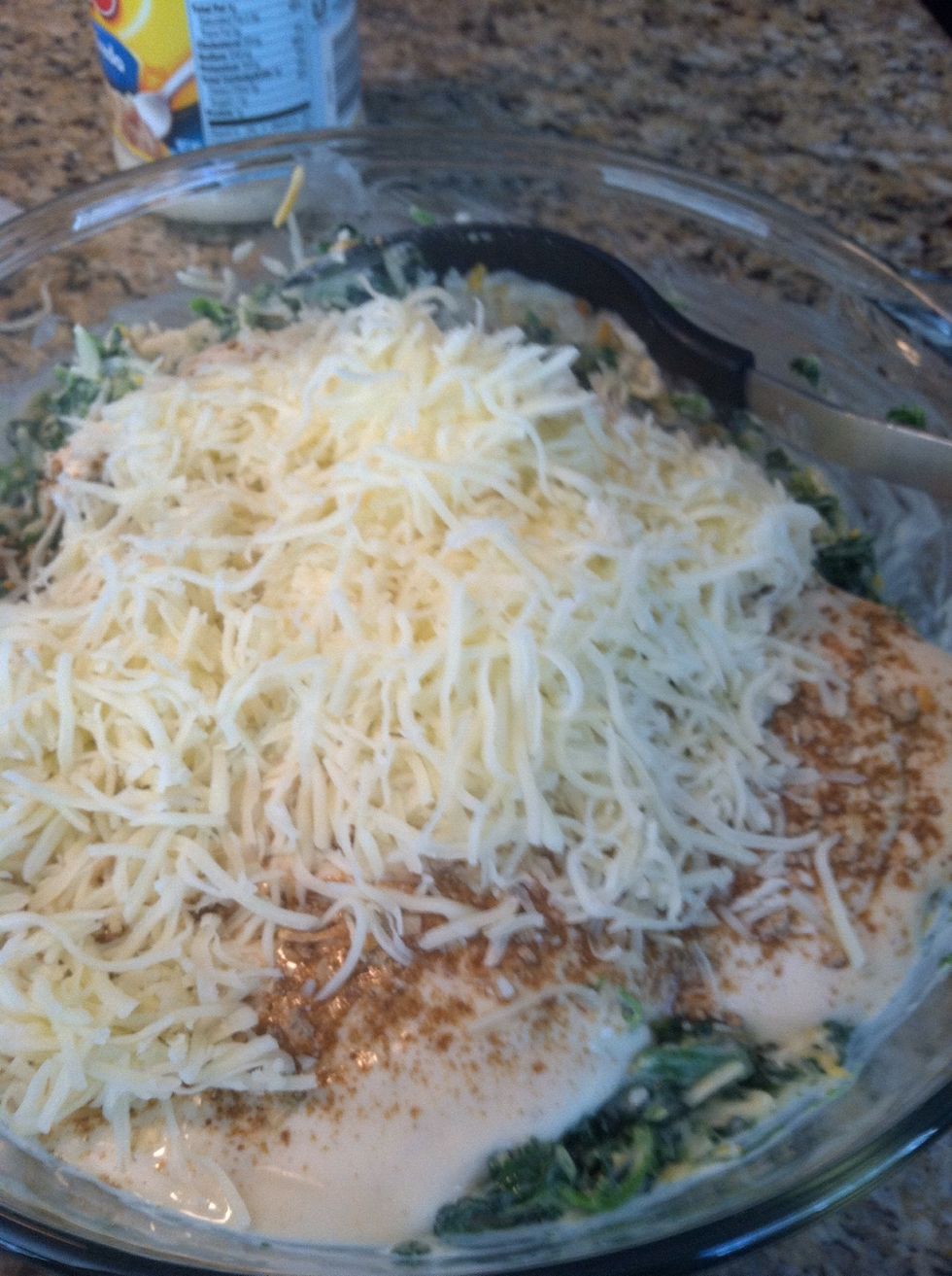 You can add Colby Jack, Cheddar, Velveeta, etc. or use only Mozzarella. But you need the Mozzarella!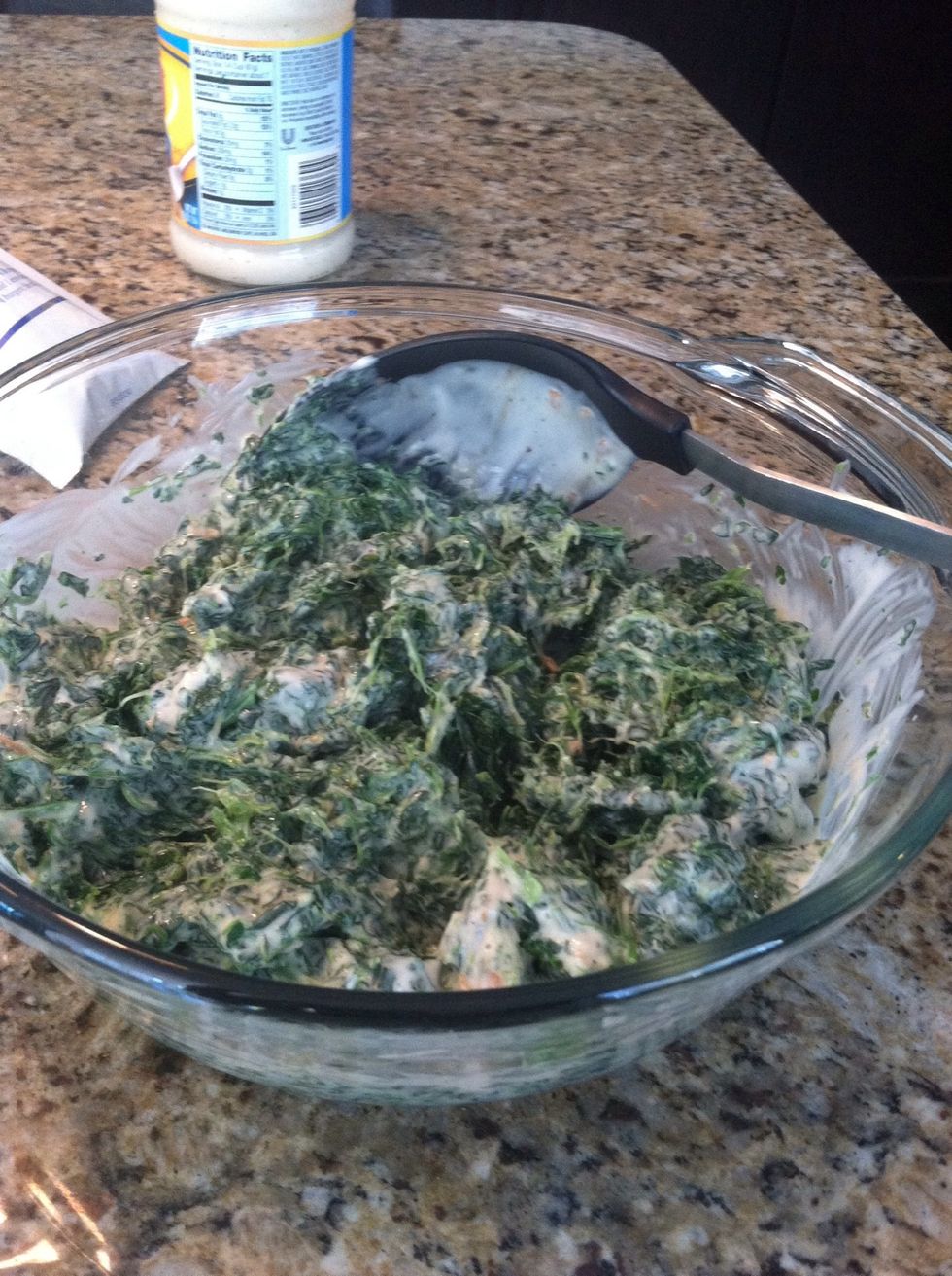 Mix it up!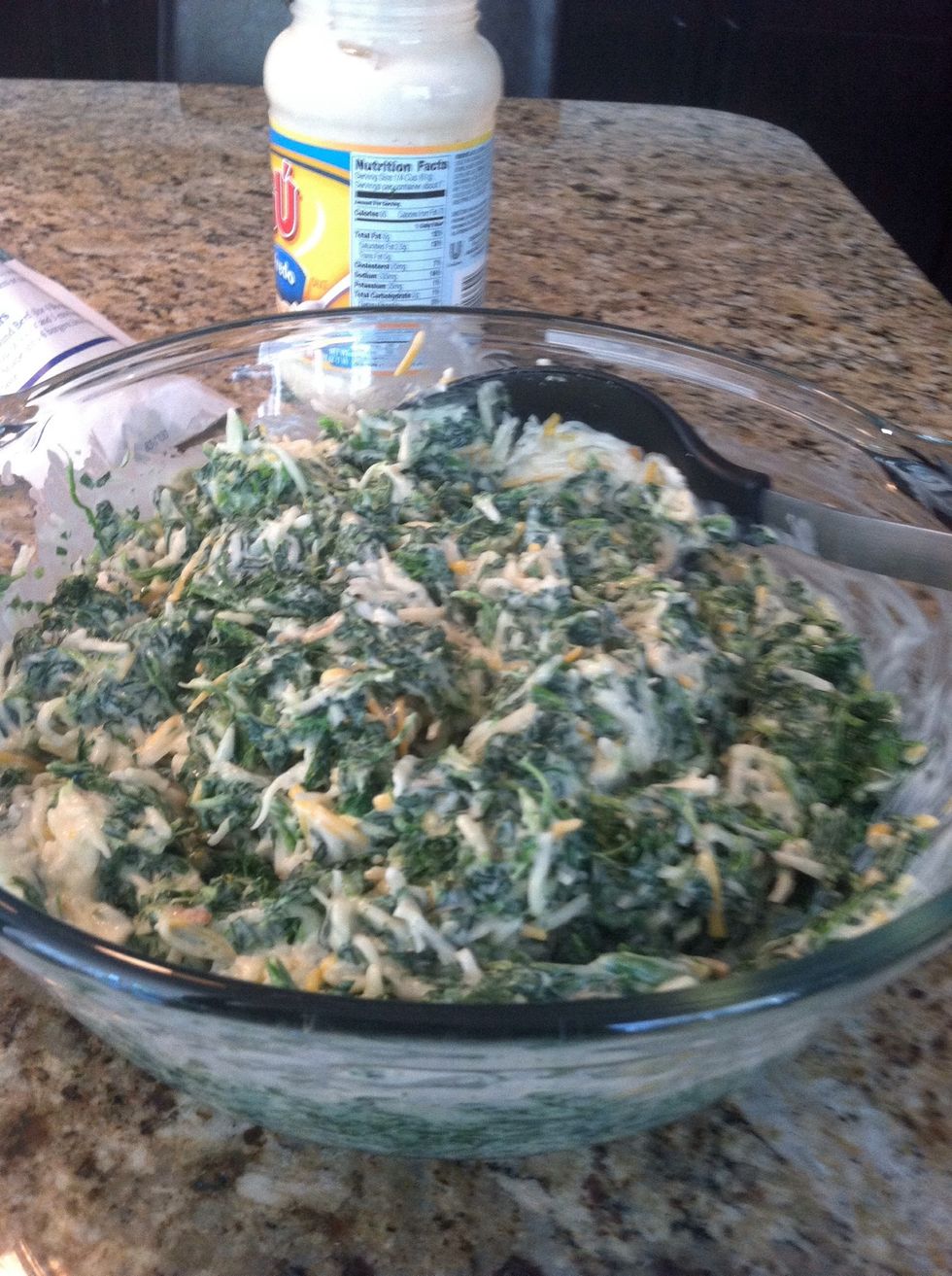 It should look like this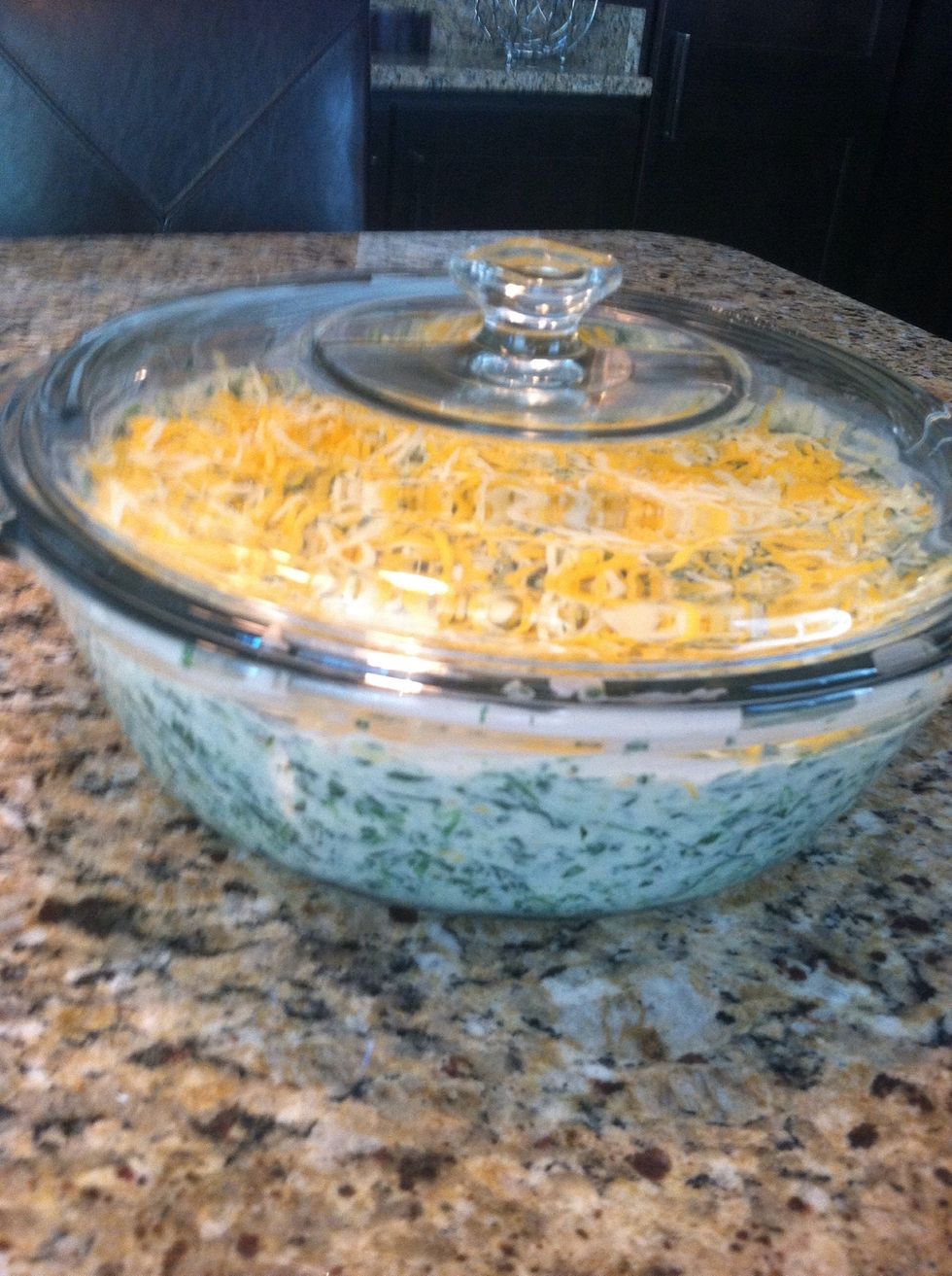 Remember you can add but you can't take out..make sure you don't add so much cheese that it isn't creamy. Make sure you cover it up, stick it in the oven & prepare for deliciousness!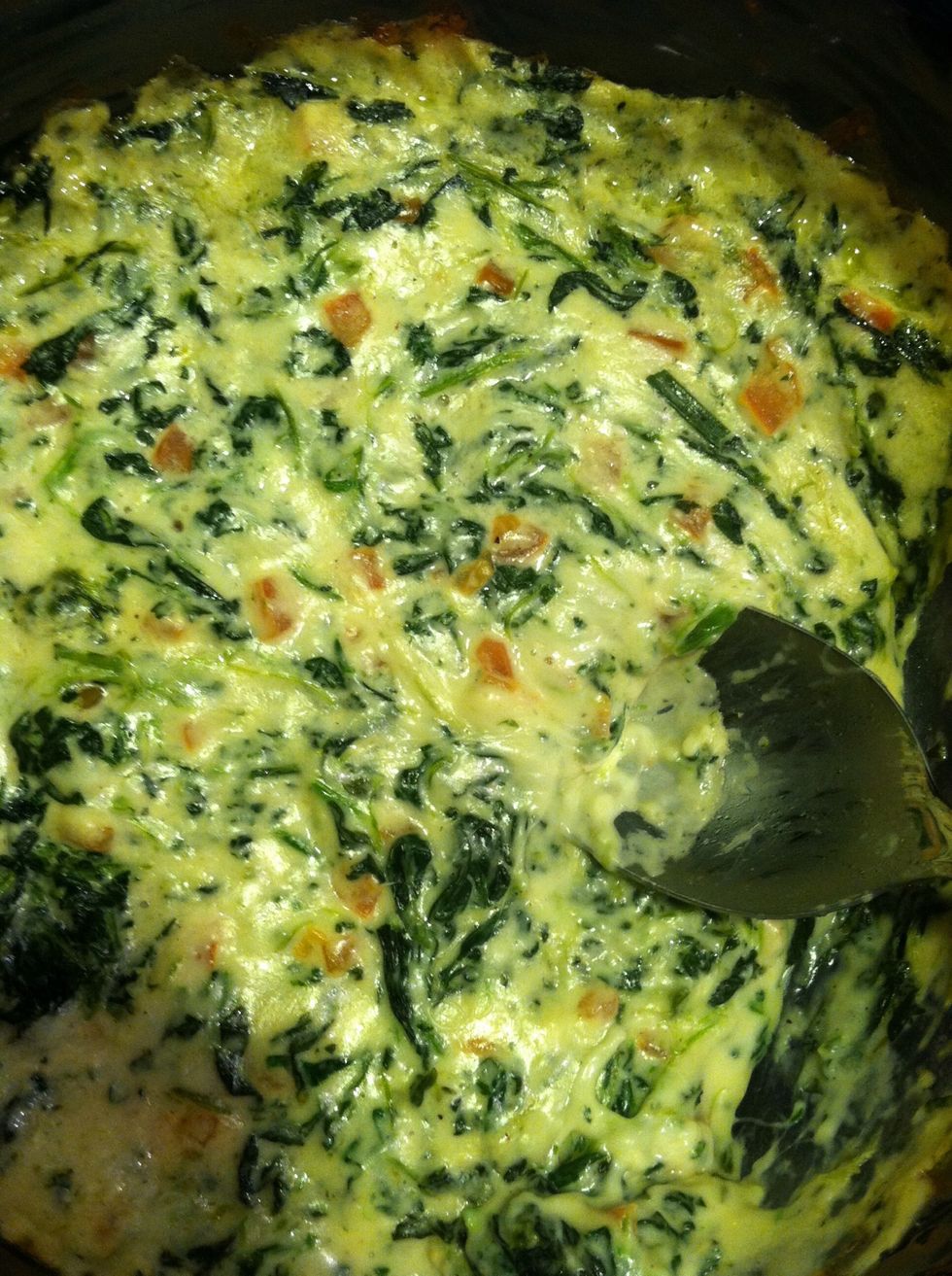 Yum!!
Frozen chopped spinach
Alfredo sauce
Mozzarella shredded
Colby Jack shredded
Tomato (optional)
Powdered Onion Soup