Chowders, usually feature some sort of seafood, but in fact they can be made absolutely vegan or absolutely not vegan.
The basis is always a simple thick vegetable base to which any number of things including fish and dairy products can be added or not. All you need is a pureeing device and you're good to go.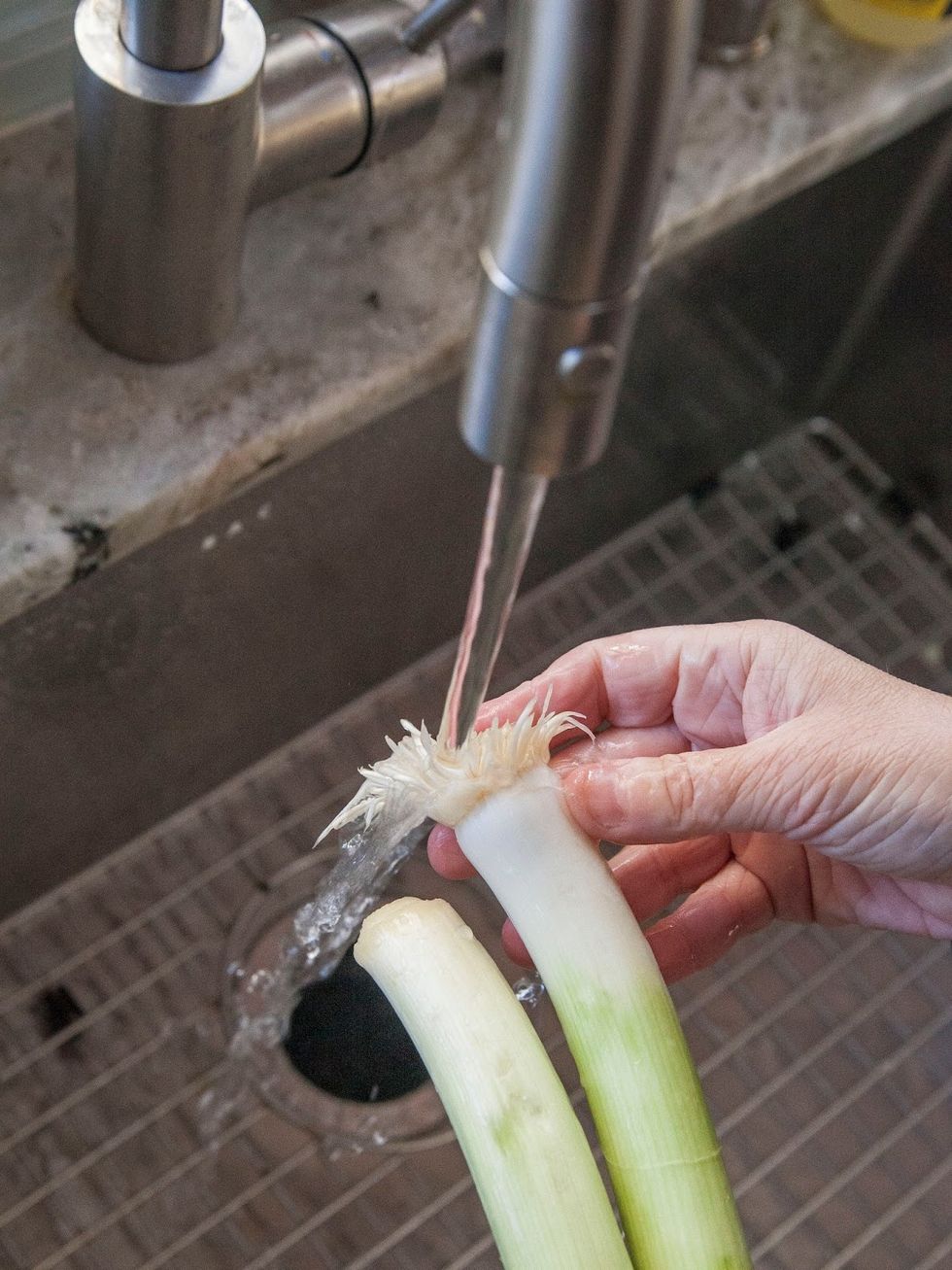 Wash the leeks thoroughly.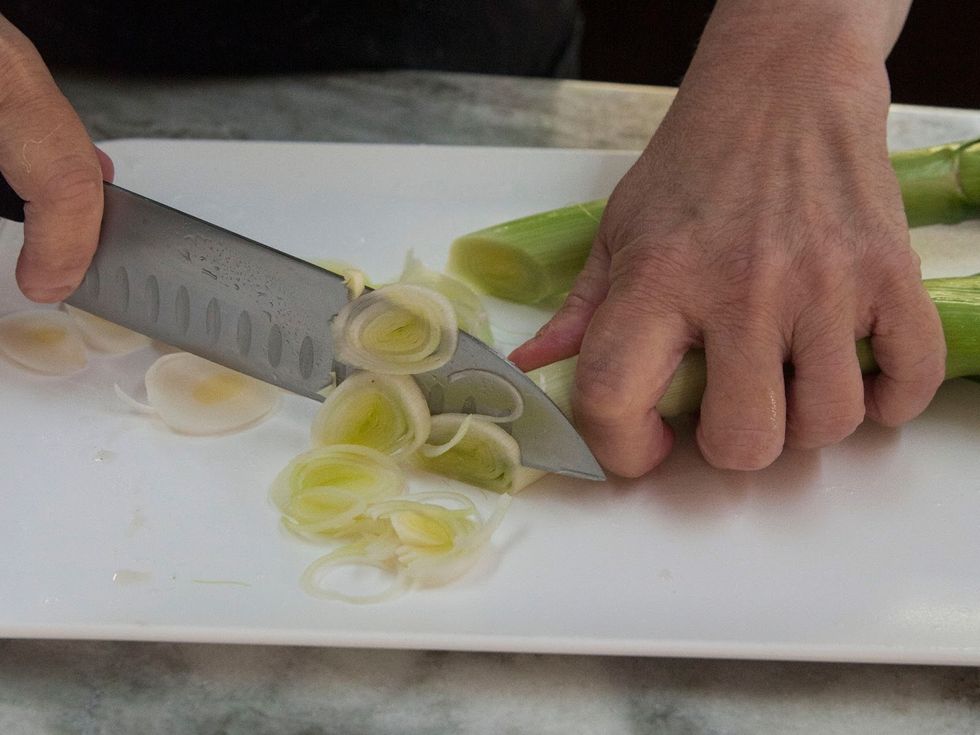 Cut off the roots at the bottom, then slice them thinly on the bias. Only use the white part.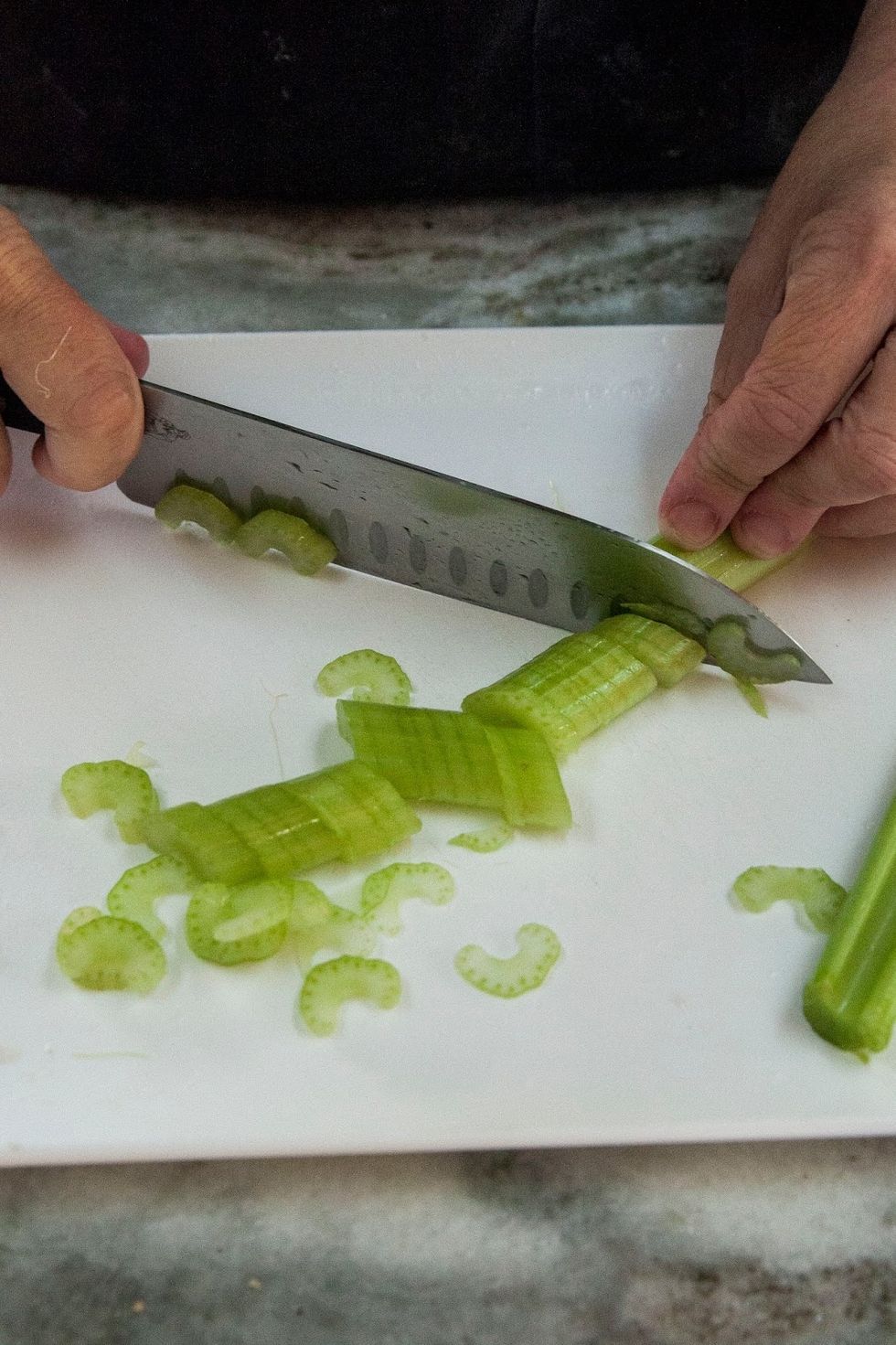 Slice the celery.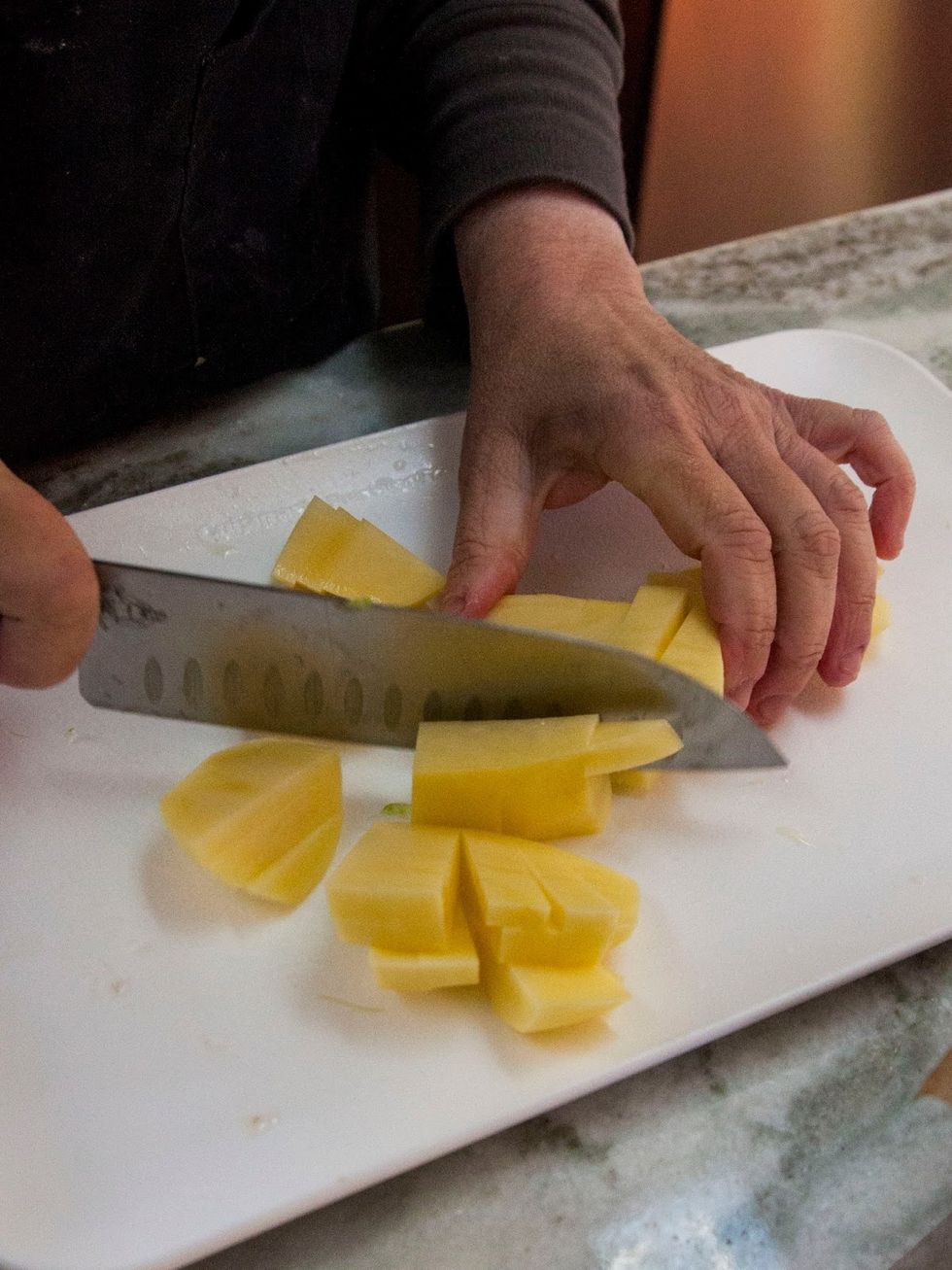 Peel and chop the potatoes.
Set the vegetables aside. If you're using bacon, chop it into small pieces.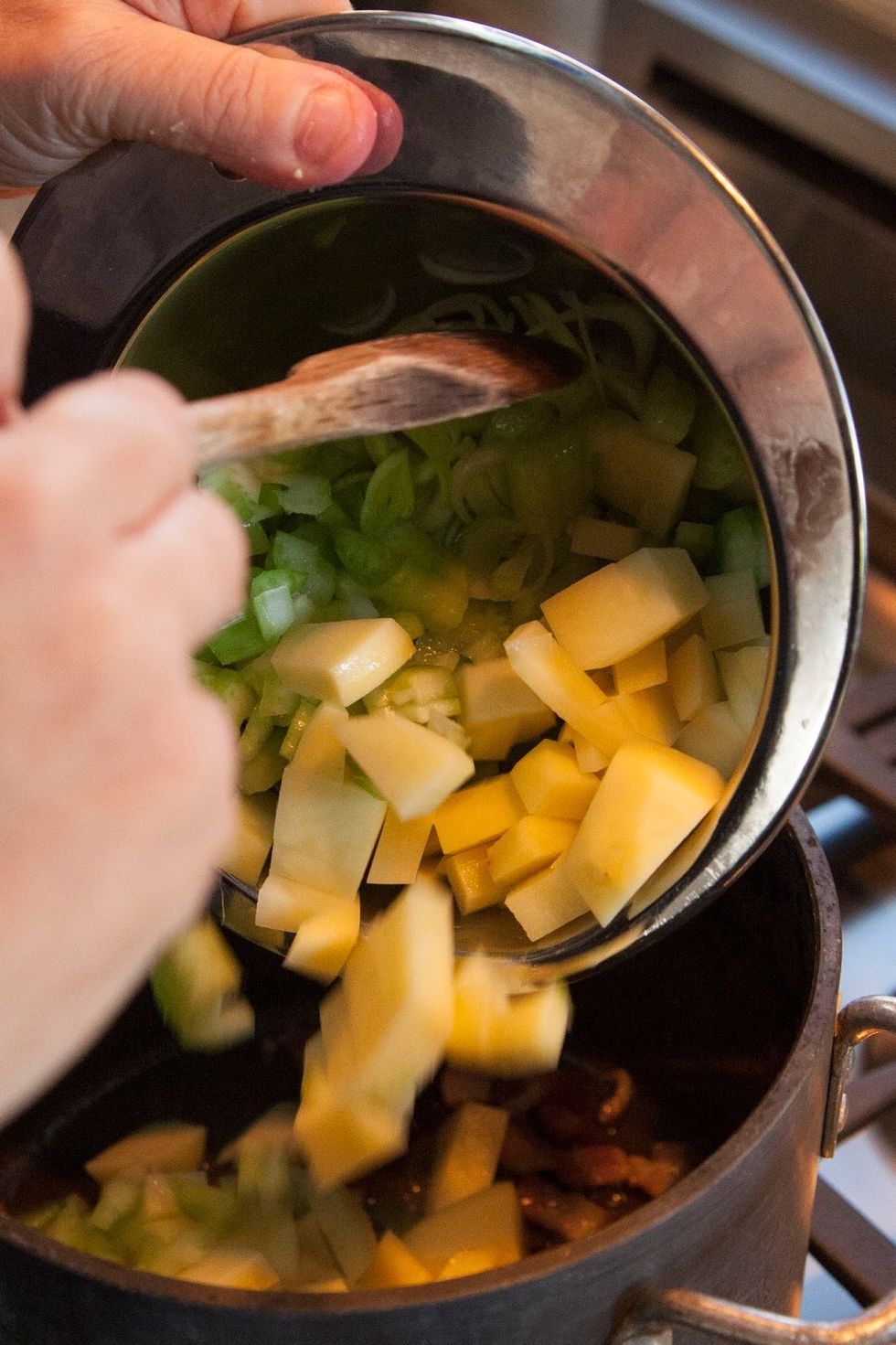 Heat a large soup pot on the stove and drop the bacon ( or olive oil or butter) in. Cook the bacon down until it starts to brown, then add in the chopped vegetables.
Note To Vegans: If you are not using bacon, melt the butter, or heat the olive oil. When they're good and hot add in your vegetables.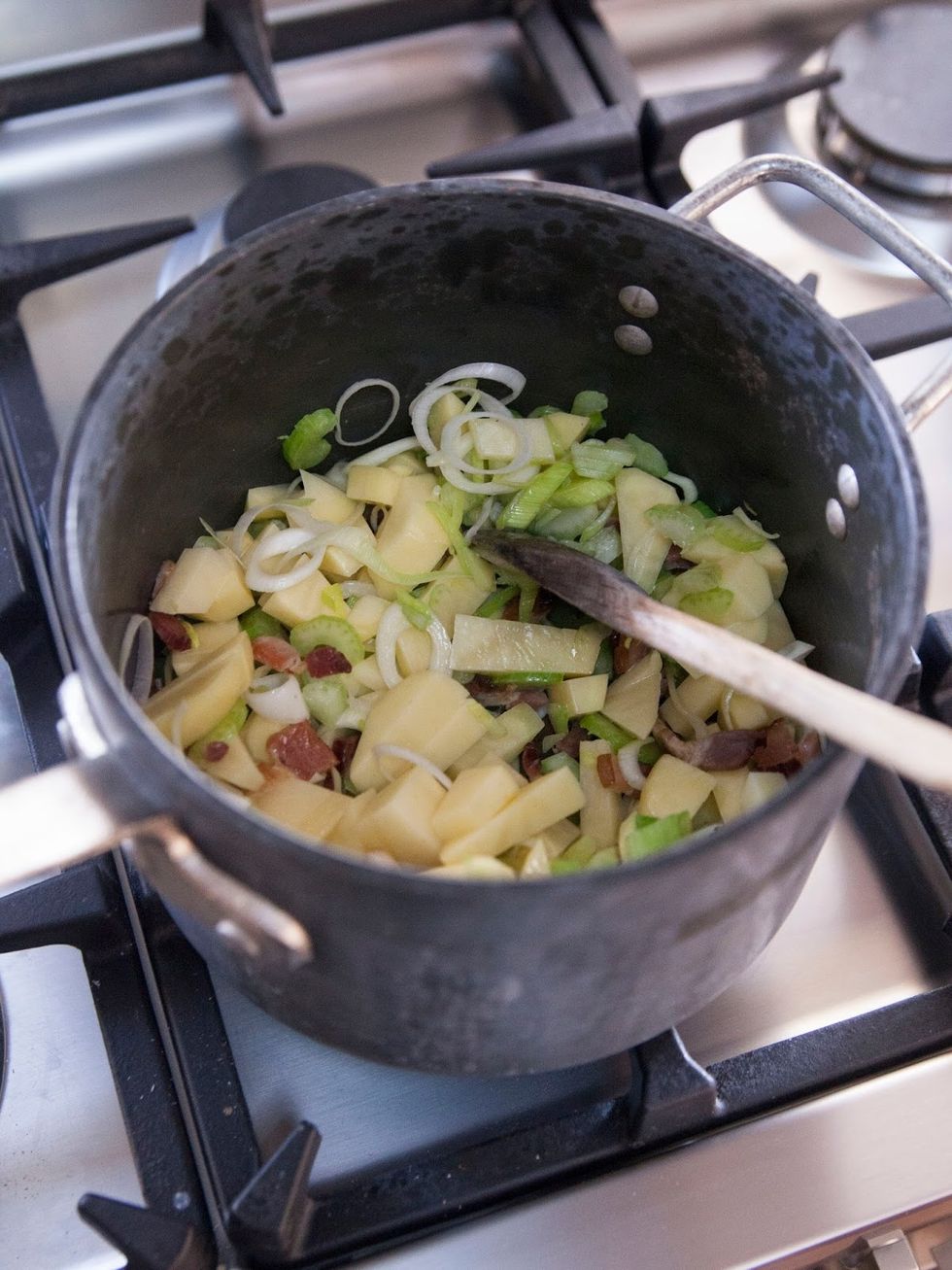 Stir things around and cook them down until the celery and the leeks have softened.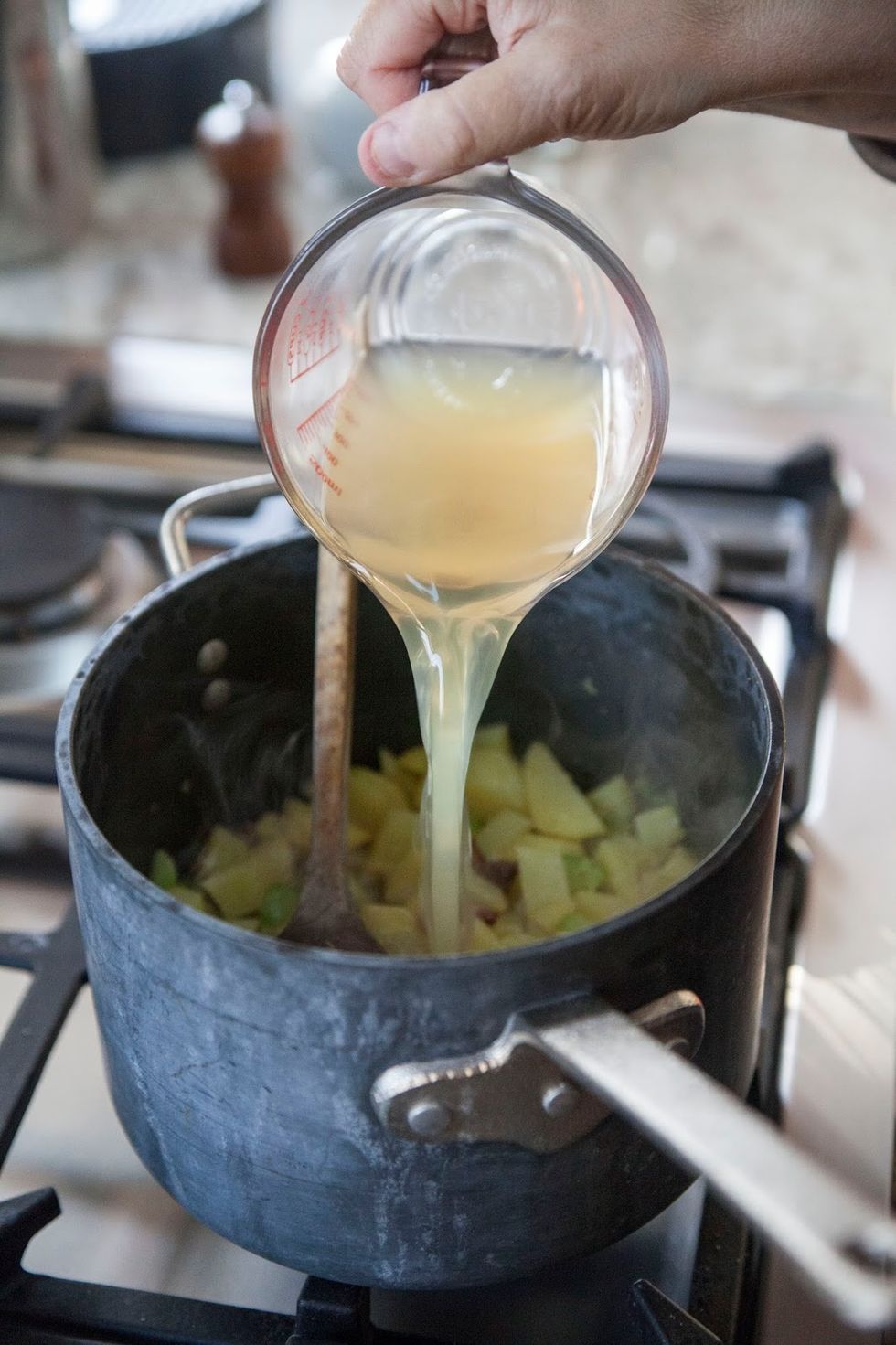 When they're nice and soft and translucent add in 4 cups of either chicken broth, fish broth, or water.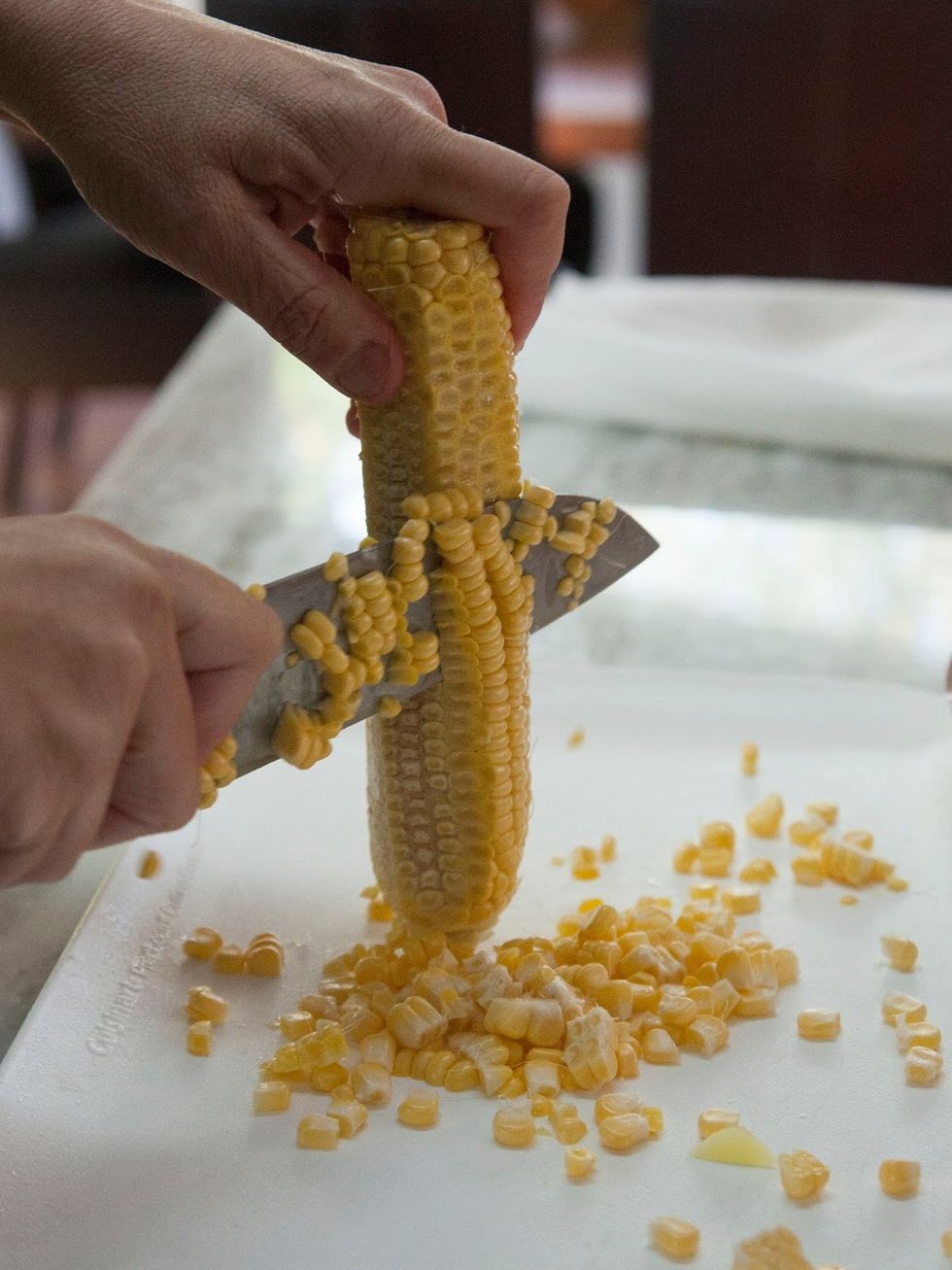 Bring the soup to a boil then turn everything down to simmer. Put a lid on the pot and cook it gently for about 20 minutes or so. Meanwhile, cut the kernels off the corn.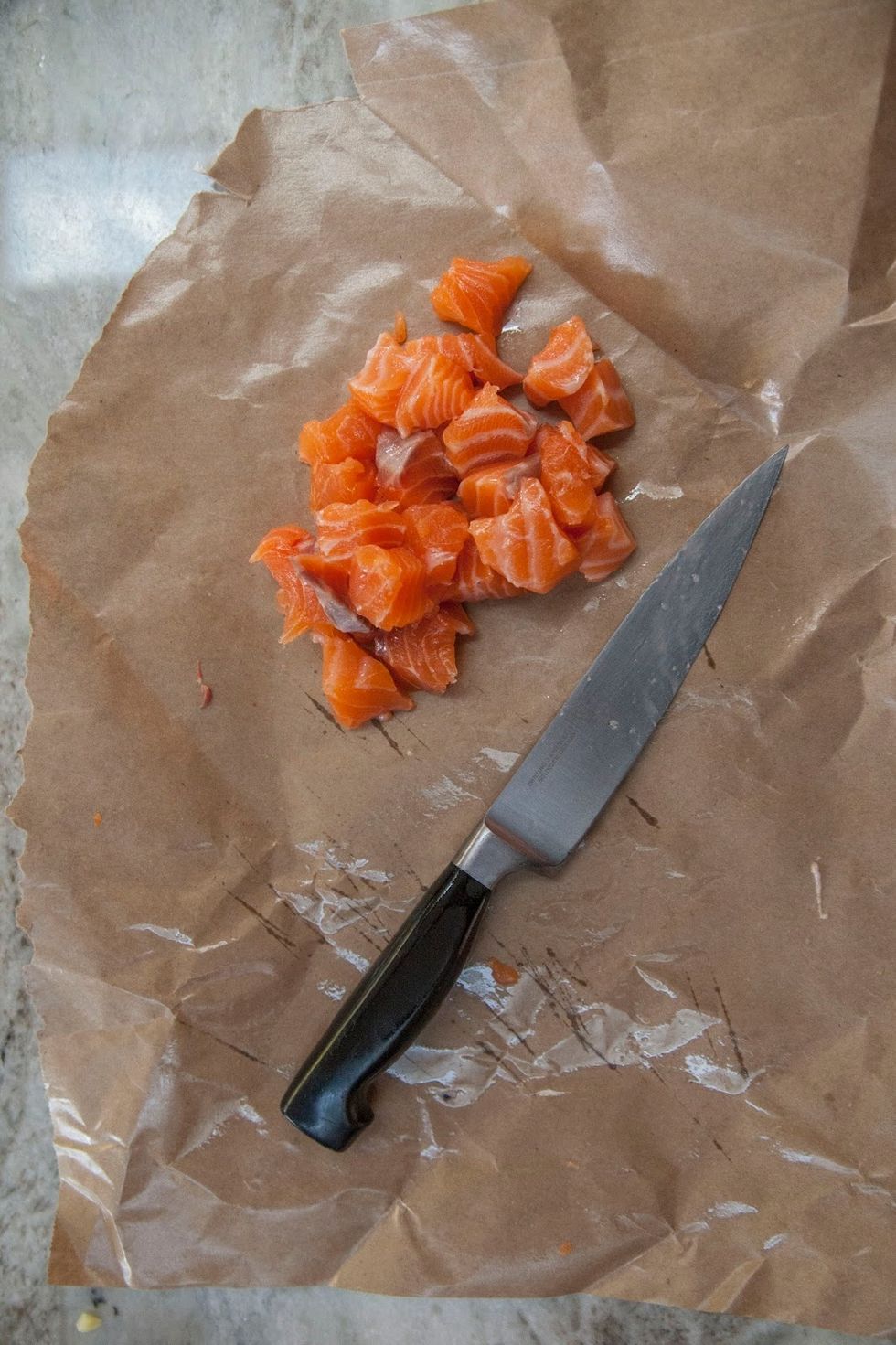 Set the the corn aside. Take the salmon and remove the skin. Cut it into bite size pieces.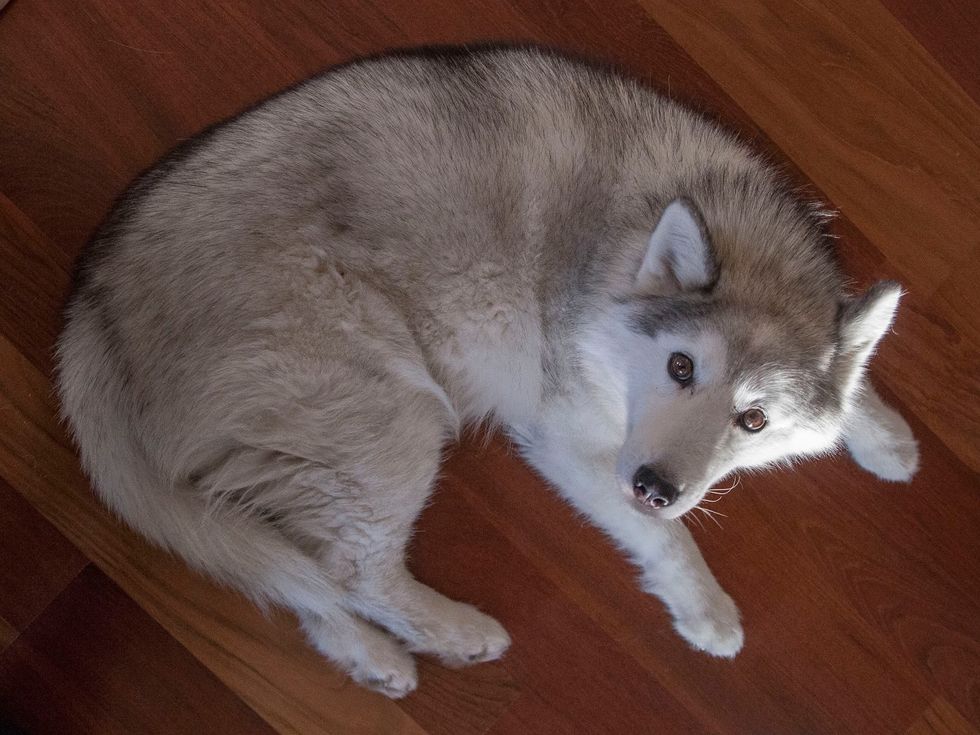 Set it aside. Make sure you set it far enough away from certain people who are just waiting to take advantage.
When the potatoes are nice and soft, puree the soup using an immersion blender or some other device. You want your soup to be nice and thick, if you need to thin itjust add more water or broth.
Here is the parting of the ways. If you want your soup to be vegan ignore the next step.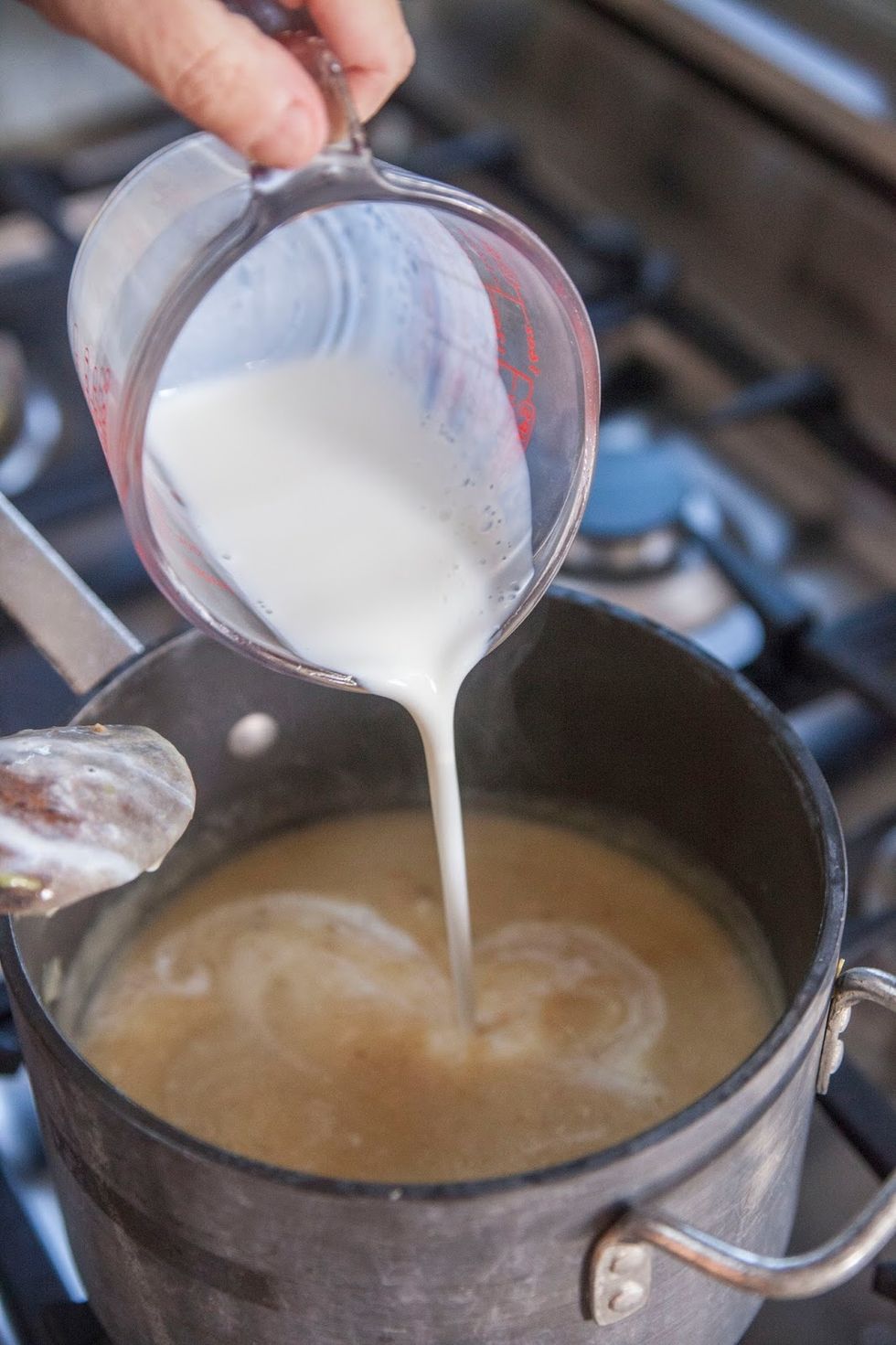 Add in 2 cups of buttermilk. Mix everything together.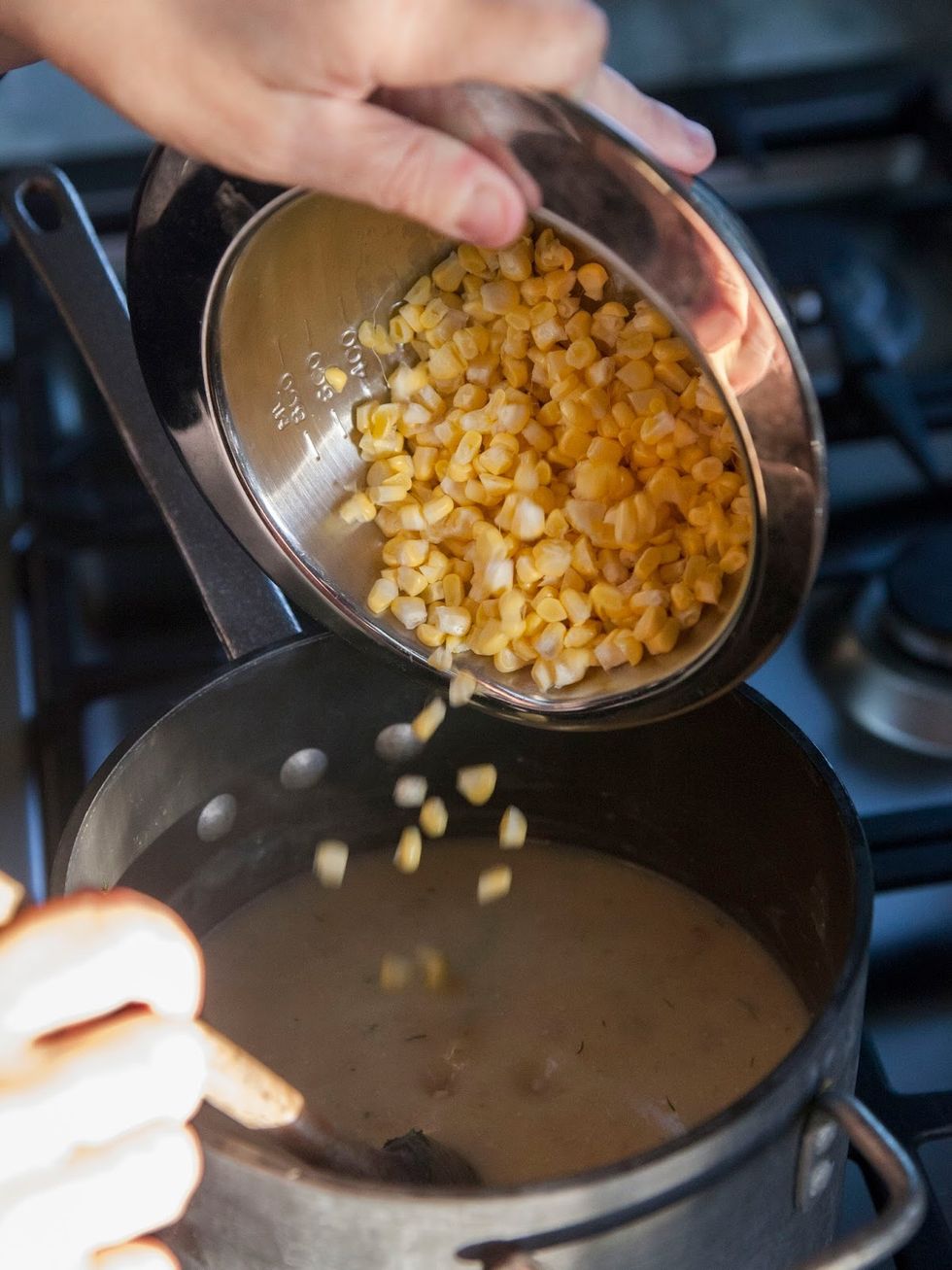 When the buttermilk is thoroughly incorporated add in the corn kernels. Stir them around so that they cook through.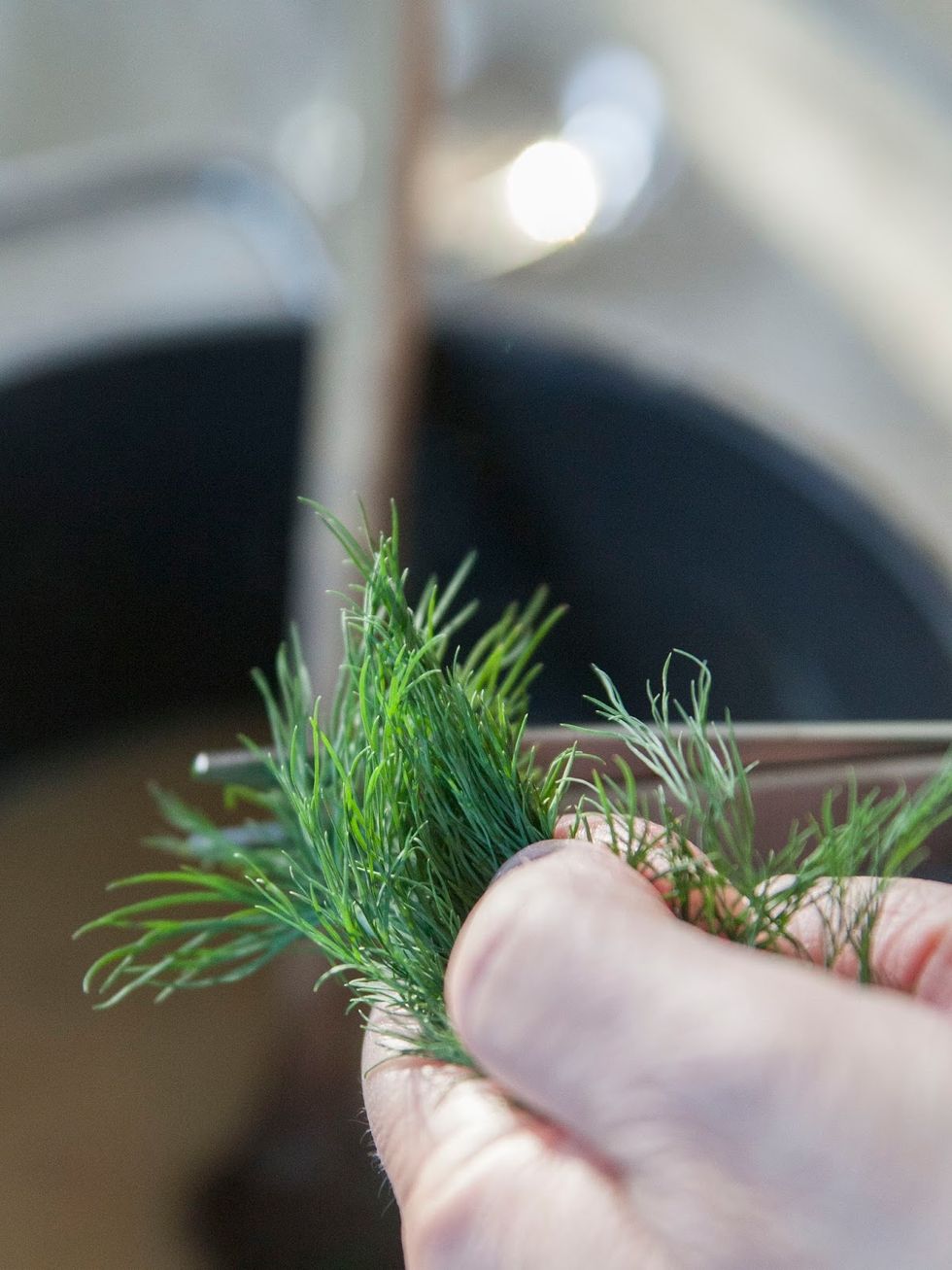 Add in 3 Tbs of chopped fresh dill.
If you still want a vegan chowder you can stop here, or add in some sauteed fresh mushrooms and be done with it. Delicious totally vegan gluten-free soup with no artificial thickeners.
if you're using salmon there's one more step. Add in the salmon.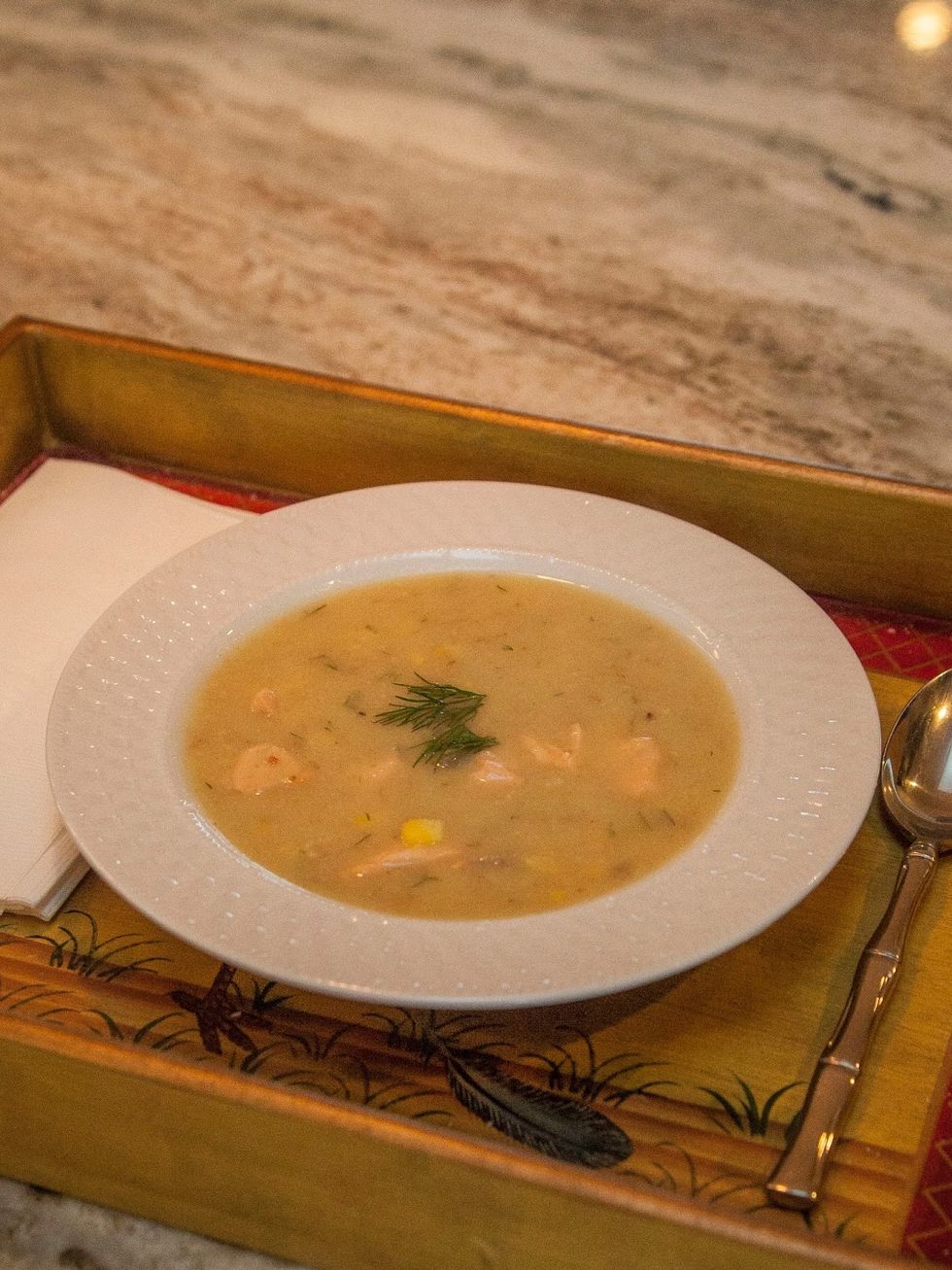 Stir the salmon around until it cooks through. This takes just a few minutes. When it's done. serve it up.
2.0 fresh leeks
3.0 ribs of celery
3.0 Yukon Gold potatoes
4.0c water, or chicken, or fish broth
salt to taste
2.0 ears fresh or frozen corn
3.0Tbsp chopped fresh dill
1.0lb fresh salmon
2.0 strips of bacon or 2 Tbs olive oil
2.0c buttermilk (optional if it's vegan soup)
Kathy Gori
Screenwriter, long time Indian cook, lover of Indian foods, Saturday morning Cartoon voice. For more recipes visit my website www.thecolorsofindiancooking.com