How to make fast, easy, gluten free (or not) pasta salad
This is a Holiday Barbecue Favorite around our house
6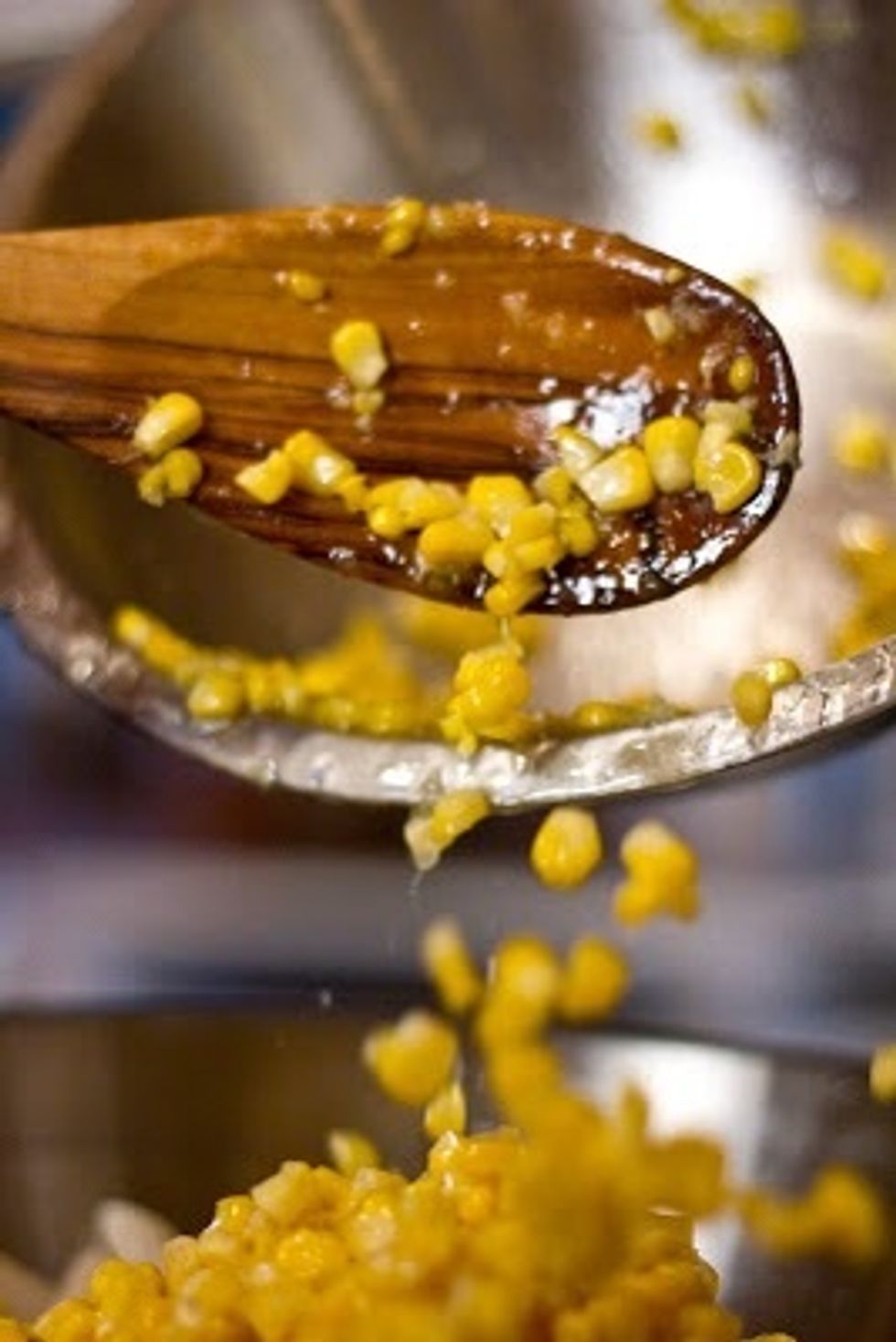 Clean, shuck and remove the kernels from two ears of corn. Lightly saute the corn in1 tsp of oil for about two to three minutes until it's softened. Set it aside.
Rinse and dry 1 pint of cherry tomatoes Drizzle them with a bit of olive oil and scatter a bit of coarse salt over the.
Place them in an oven proof baking pan.Put them in a 375 degree preheated oven and roast for about 15 to 20 minutes or so until they split and start to char a bit.Take them out and set them aside.
In a small bowl mix together 3 Tbs of sherry vinegar,6Tbs of olive oil,Salt to taste.Add a bit of lime juice
Add in 1/2 tsp of Dijon seeded mustard Blend well and taste, if needed adjust seasoning adding a bit more mustard. Set aside.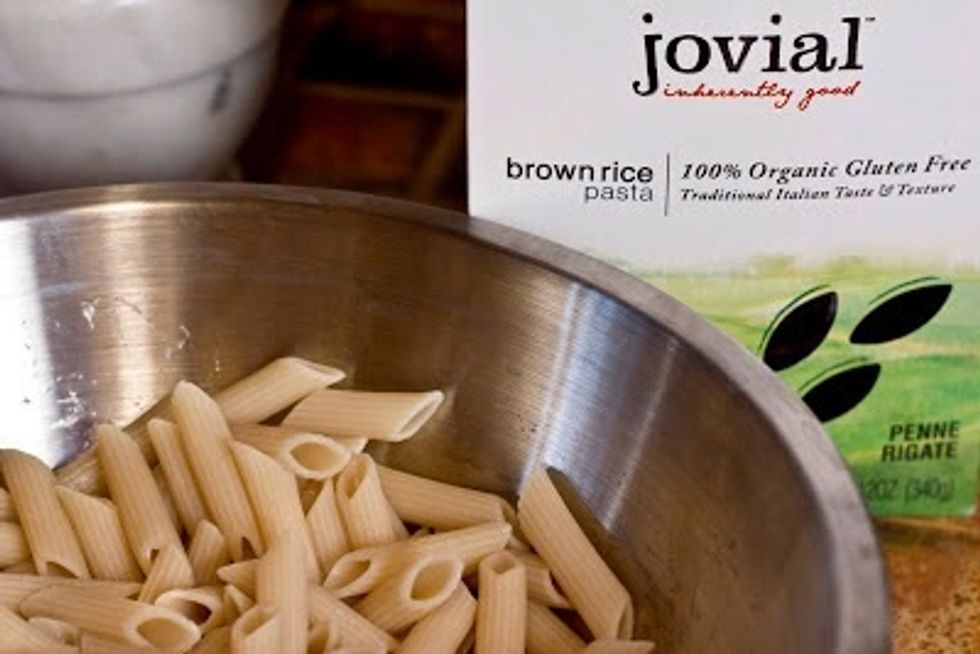 Bring 3 qts of water to a roilling boil (I like that better than rolling). Sprinkle some salt in the water. Toss in the pasta and cook for 9 minutes or until al dente.
When cooked, drain and rinse with cold water.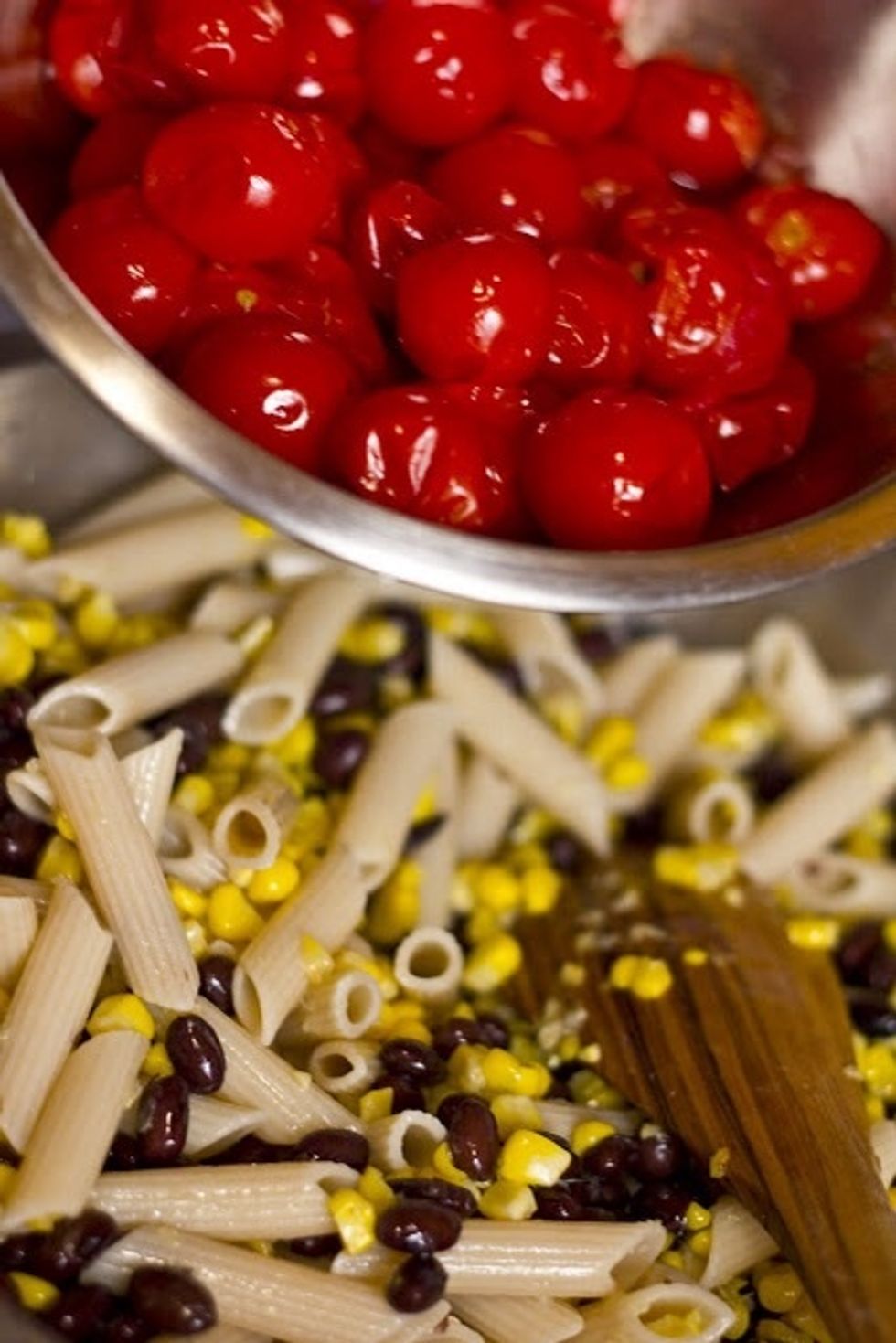 When the pasta has dried mix in:The corn 1 can of black beans, rinsed well and dried. Add the tomatoes.
Stir it all together and drizzle in the dressing ( the oil vinegar and mustard mixture) slowly.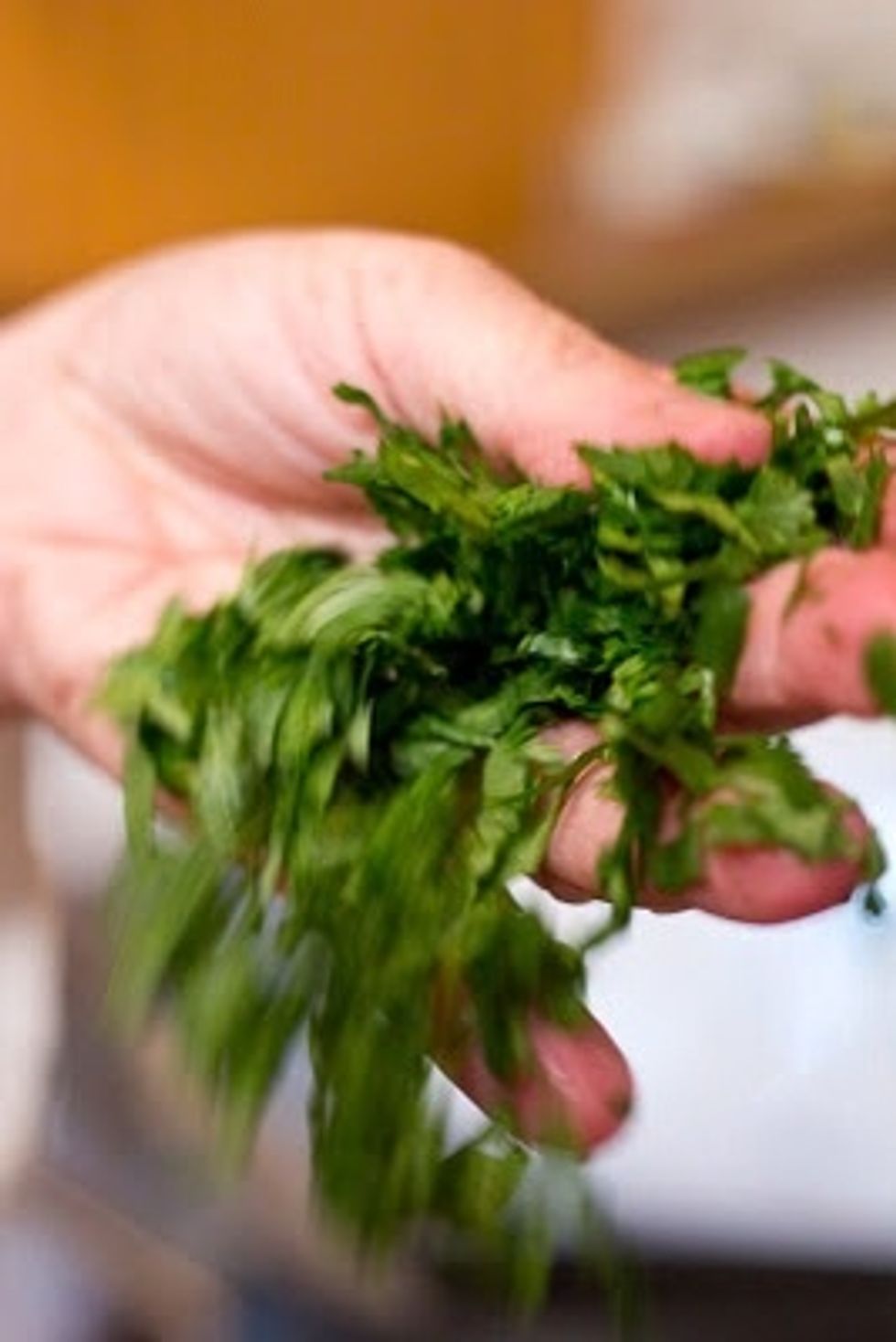 Add in 4 finely chopped green onions and a sprinkling of freshly chopped cilantro.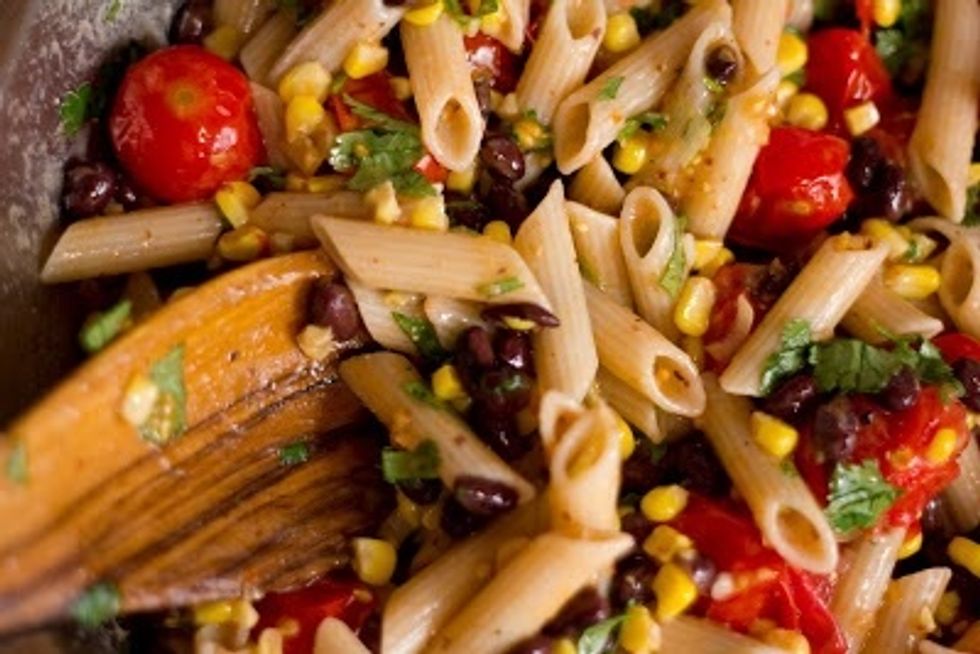 Mix everything together.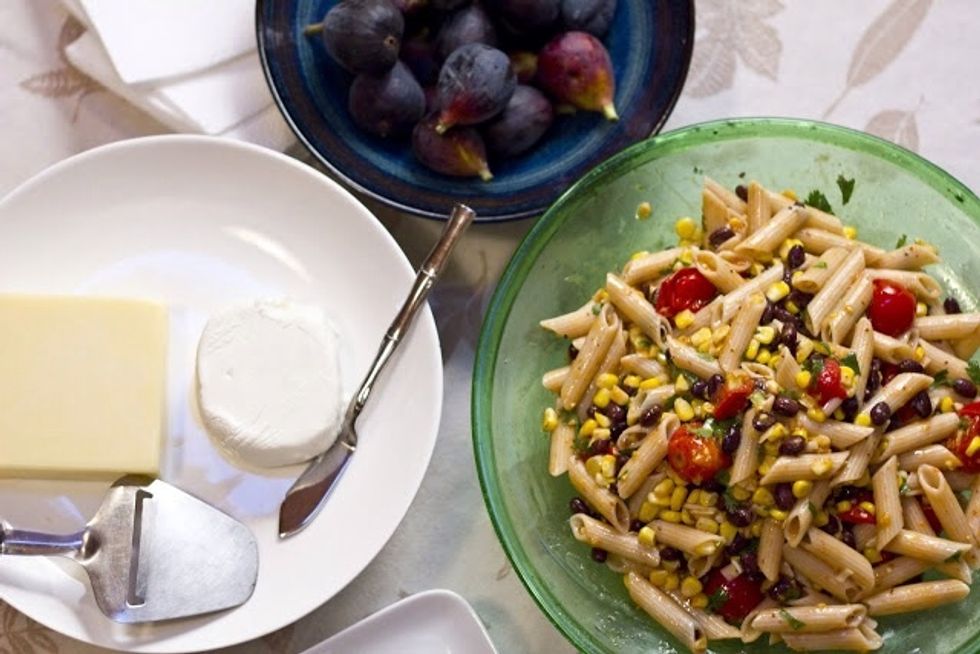 And serve it up. I served it with some Chevre from Cypress Grove and a nice Spring Hill jack.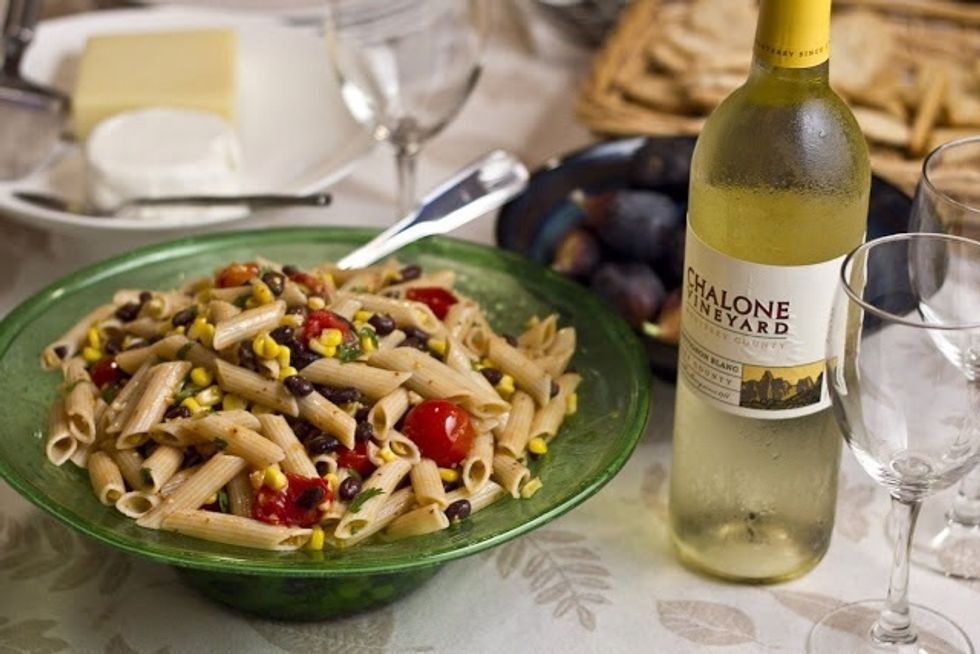 I added in a bowl of fresh figs, crackers for those who wanted them, (remember this was not a GF crowd and I didn't want to tip my hand) and several good wines a Chalone Vineyard Sauvingnon Blanc
2.0 Ears of corn
1.0tsp Oil
1.0pt Cherry tomatoes
Kosher salt to taste
3.0Tbsp Sherry vinegar
6.0Tbsp Olive oil
Lime juice
1/2tsp Whole grain Dijon mustard
1.0 Box Penne (regular or gluten free) pasta
1.0 16 oz can of black beans
4.0 Green onions finely chopped
A handful of freshly chopped cilantro
Kathy Gori
Screenwriter, long time Indian cook, lover of Indian foods, Saturday morning Cartoon voice. For more recipes visit my website www.thecolorsofindiancooking.com