A quick vegan and gluten free side dish for Summer parties
59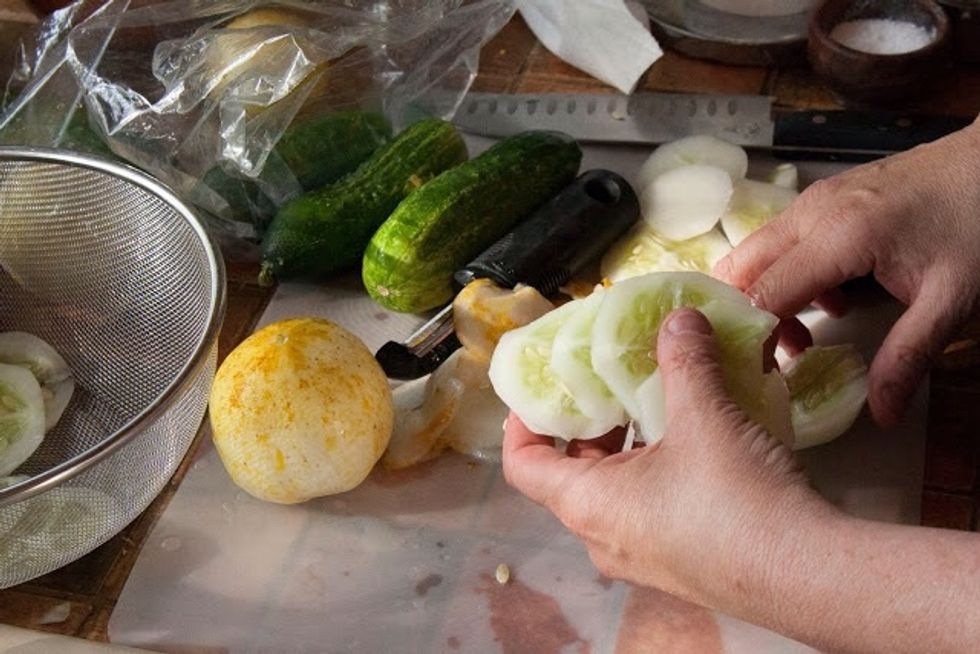 Peel and slice the cucumbers into thin rounds.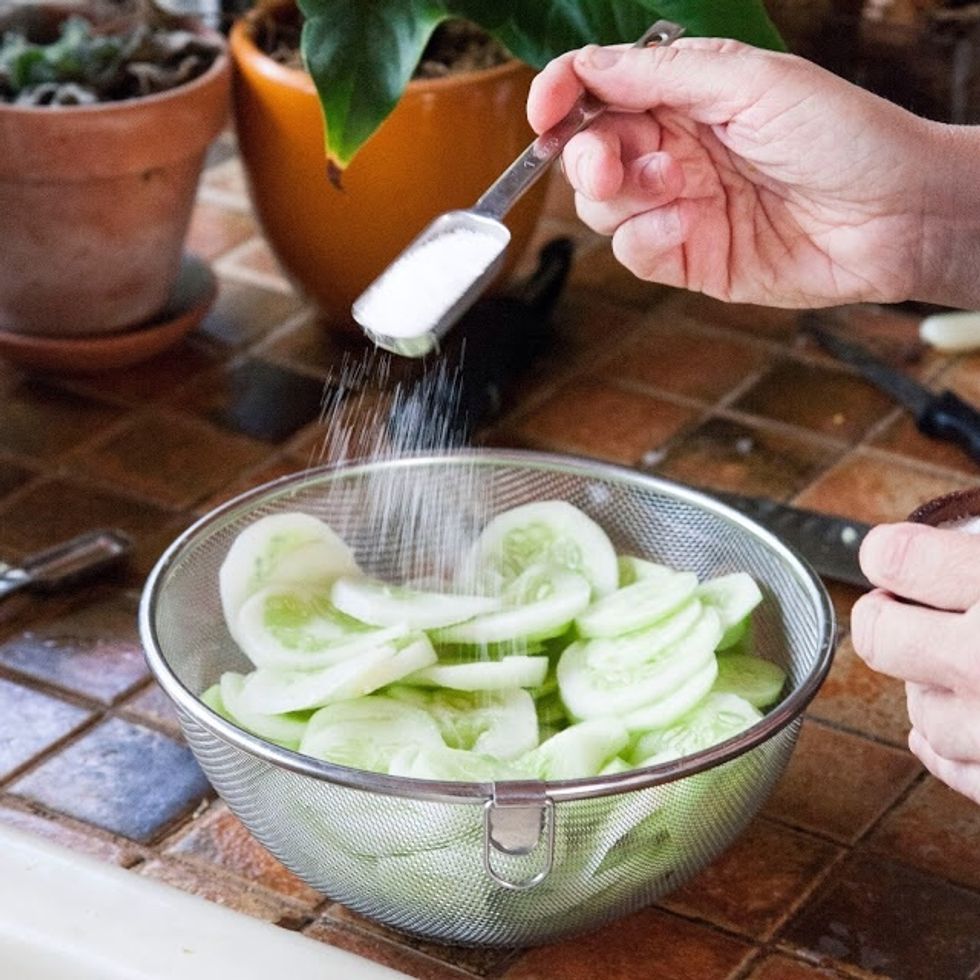 Place them in a colander and sprinkle them with about 3 Tbs of kosher salt. Massage the salt into the cucumbers and set them aside to drain for about 30 minutes.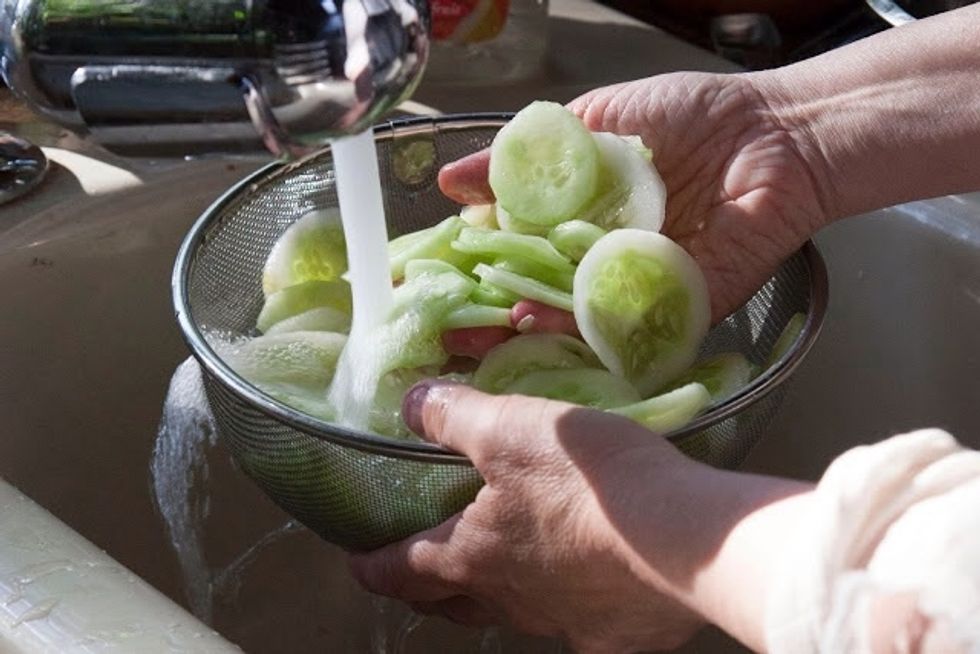 Rinse them in cold water getting all the salt off.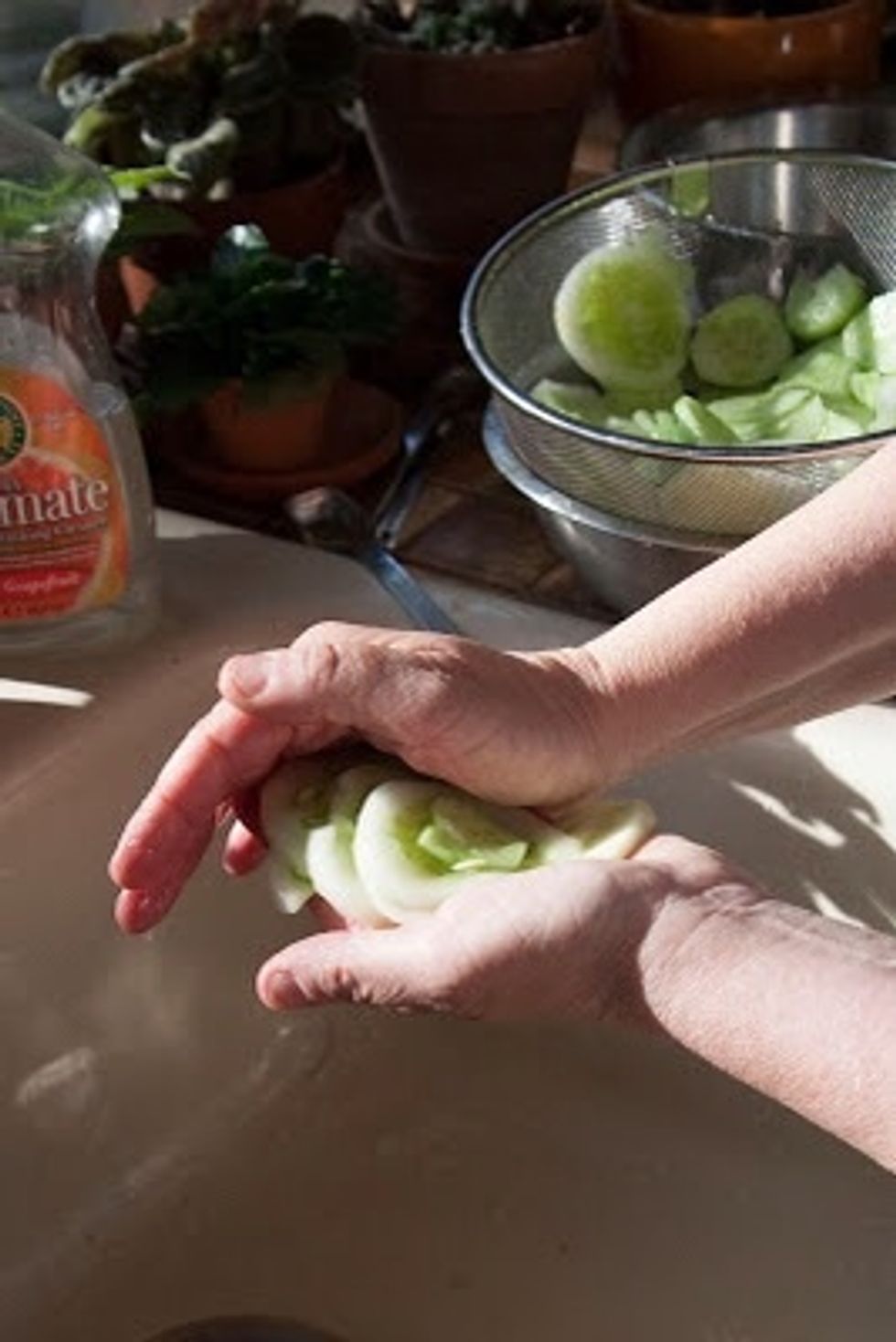 Press the excess water out of the cucumbers.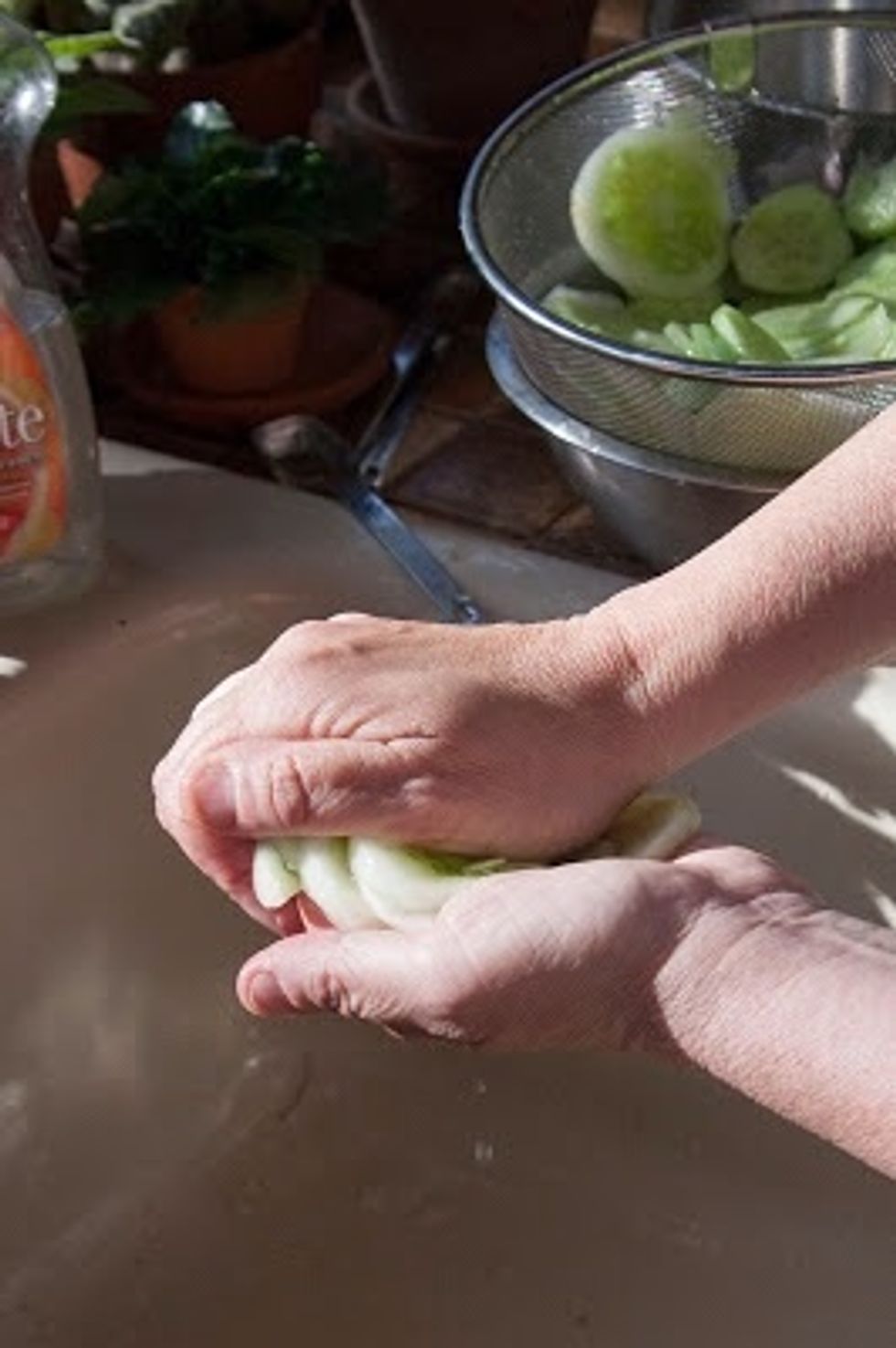 Like so.
Set them aside to dry a bit.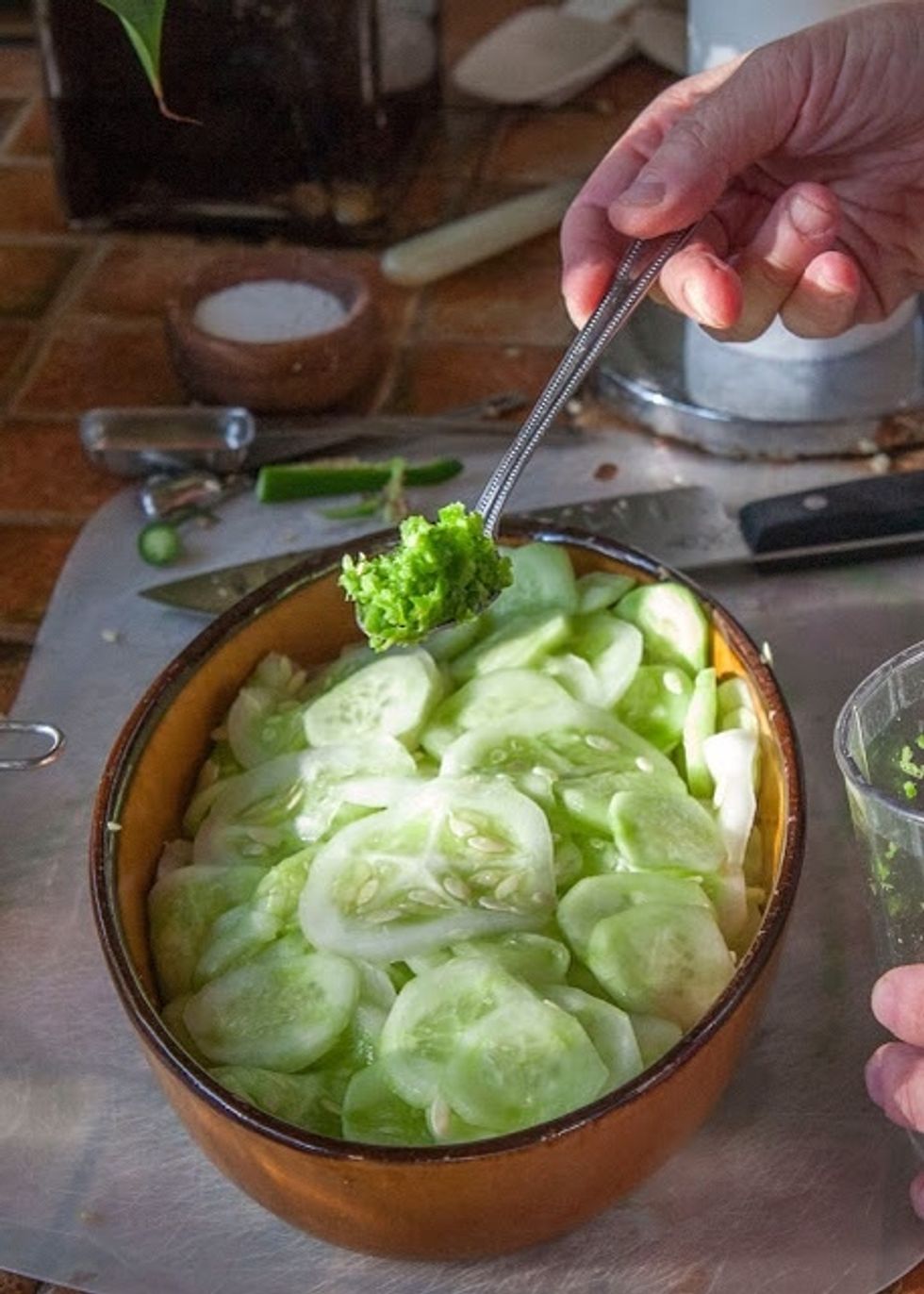 Place sliced dried cucumbers in a bowl. Add in the chopped green serrano chilies.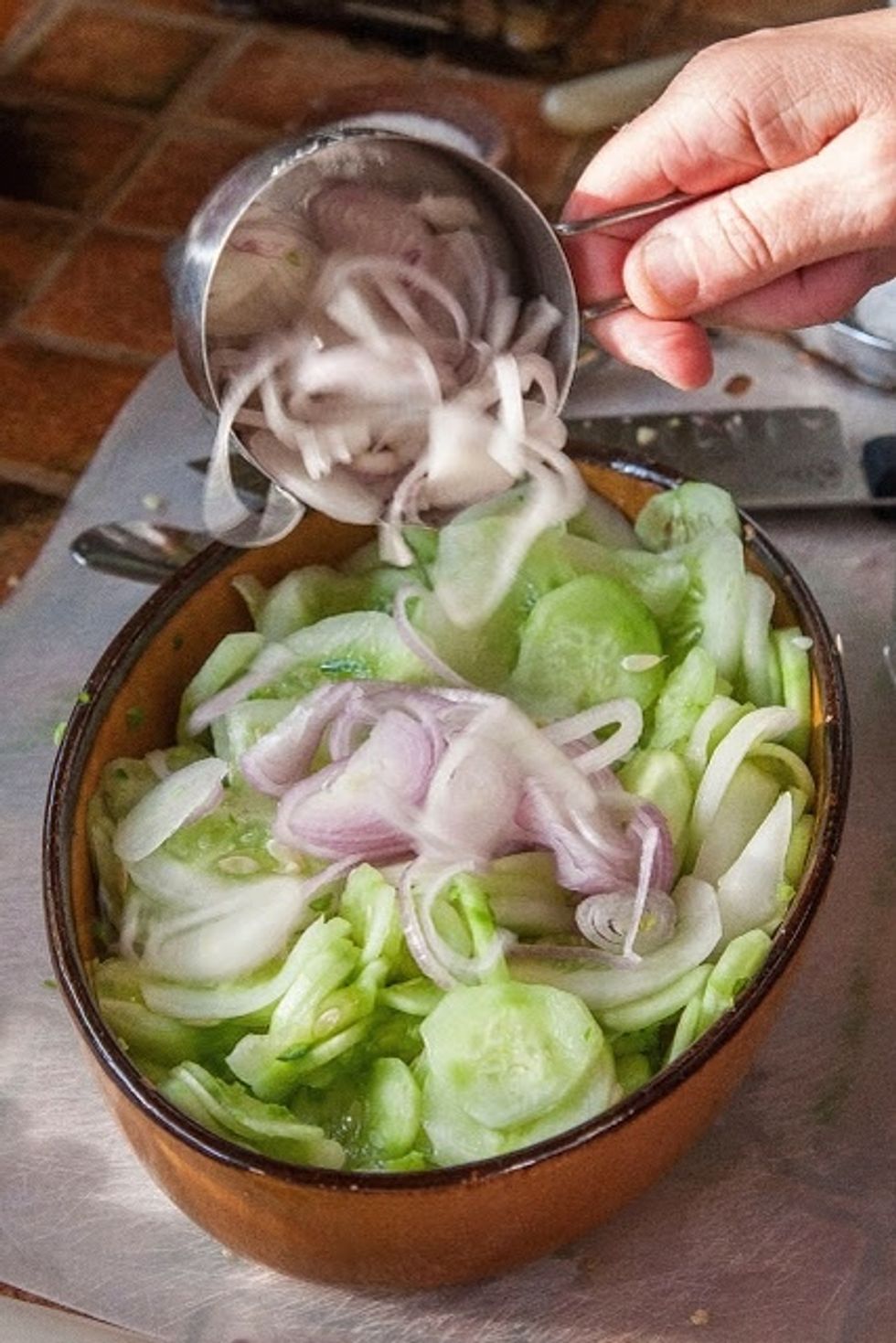 Add in 1 cup of thinly sliced shallots.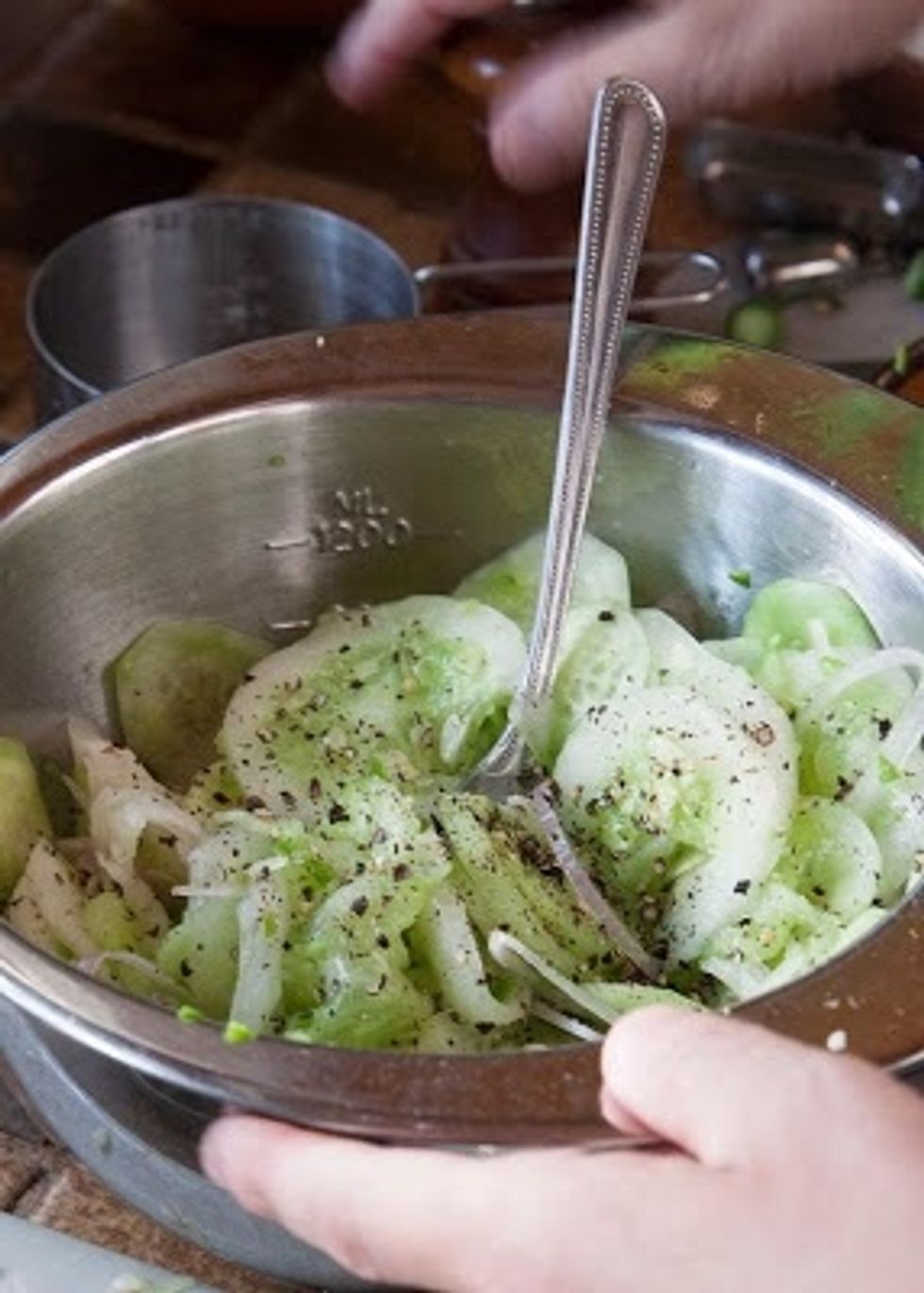 Add in 1 and 1/2 tps of kosher salt and the ground black pepper. Mix it all together well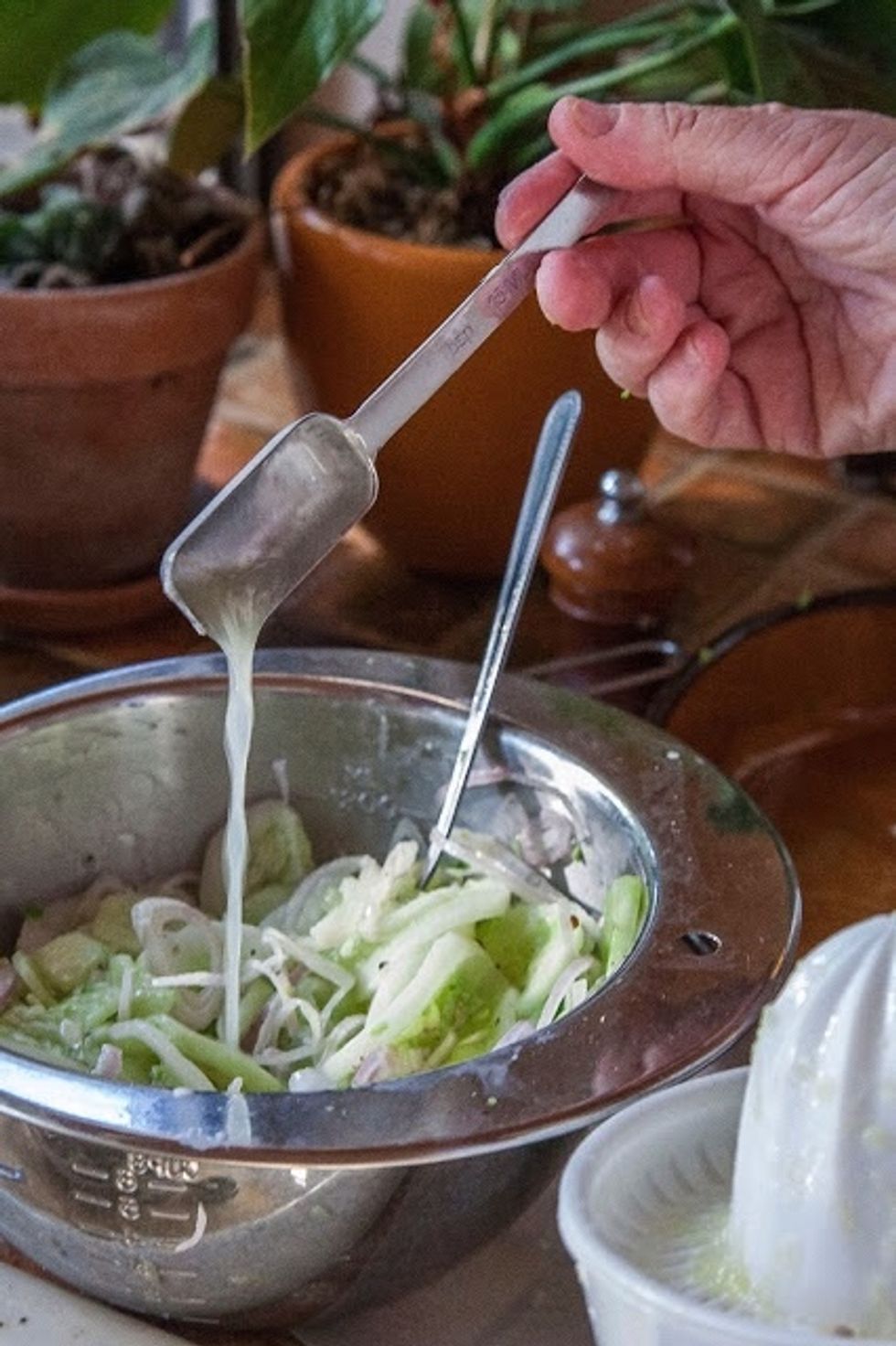 Add in the lime juice.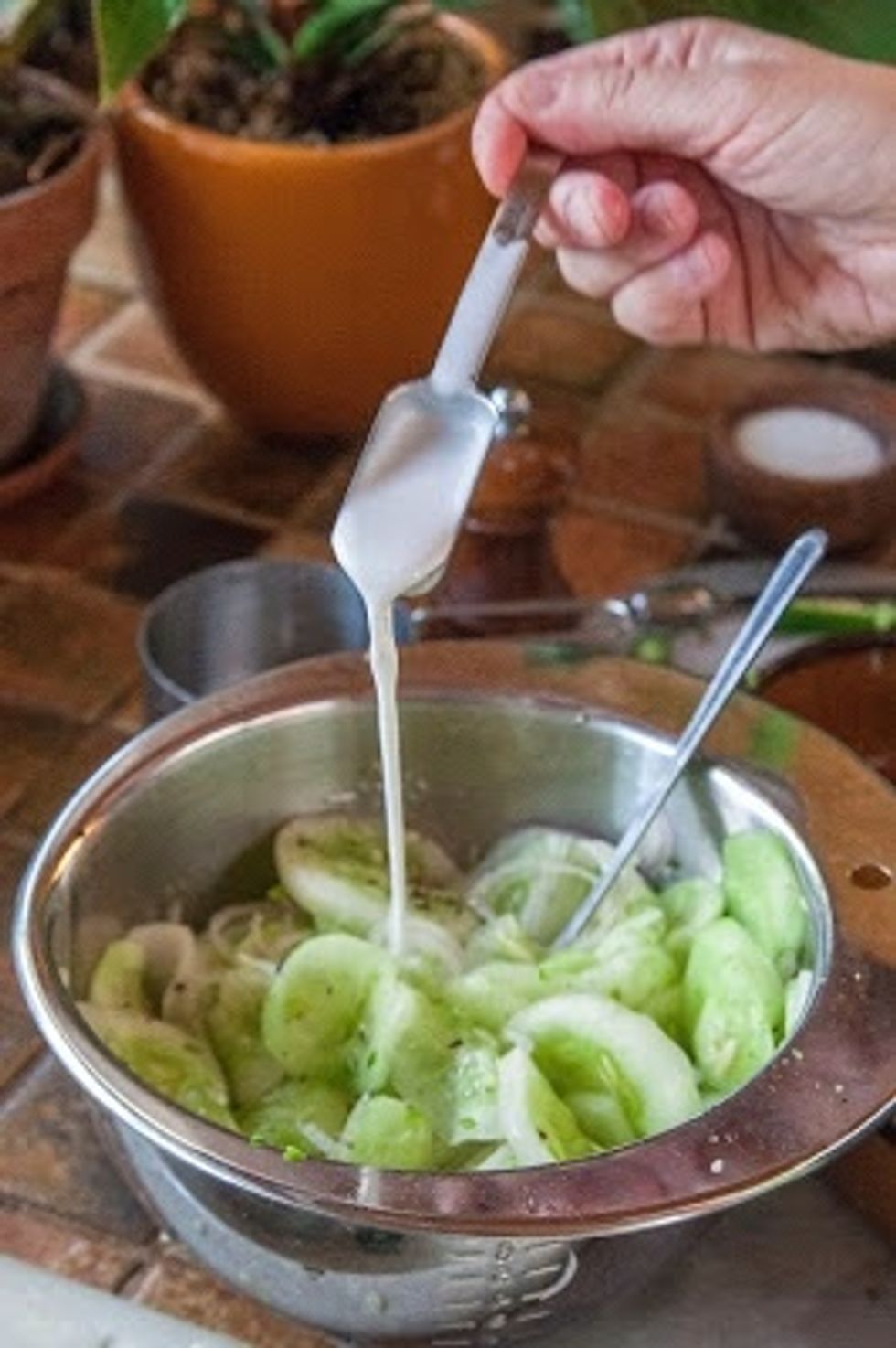 Add in the coconut milk.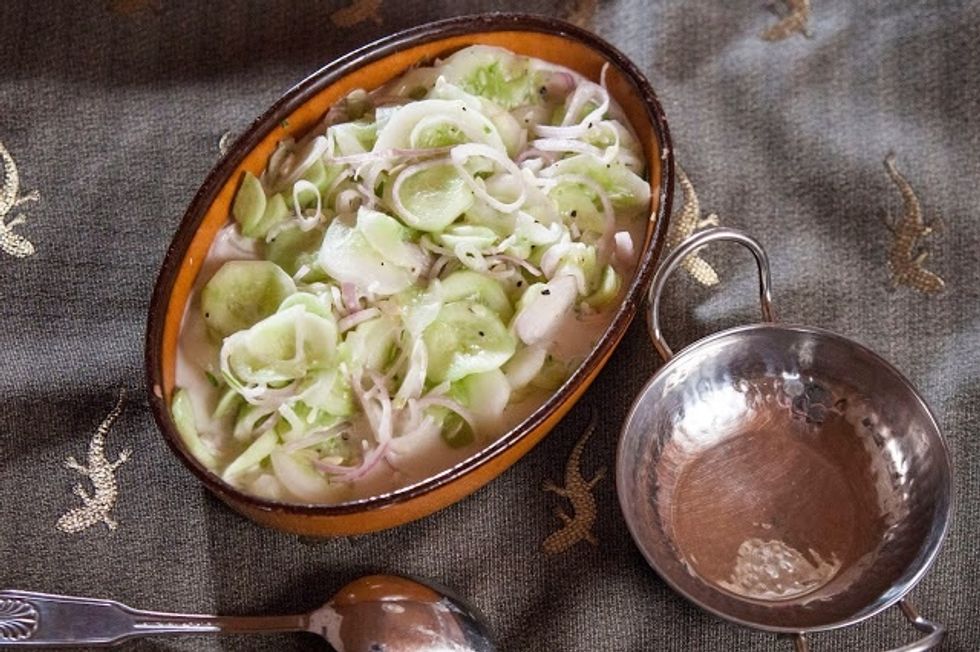 Toss everything together well. Serve it up.
4.0 Lemon cucumbers
4.0 Pickling cucumbers
1.0c Of thinly sliced shallots
2.0 Serrano chilies, seeded and finely chopped
1/2tsp Kosher salt
3.0Tbsp Kosher salt
1.0tsp Ground black pepper
6.0Tbsp Fresh lime juice
6.0Tbsp Coconut milk
Kathy Gori
Screenwriter, long time Indian cook, lover of Indian foods, Saturday morning Cartoon voice. For more recipes visit my website www.thecolorsofindiancooking.com