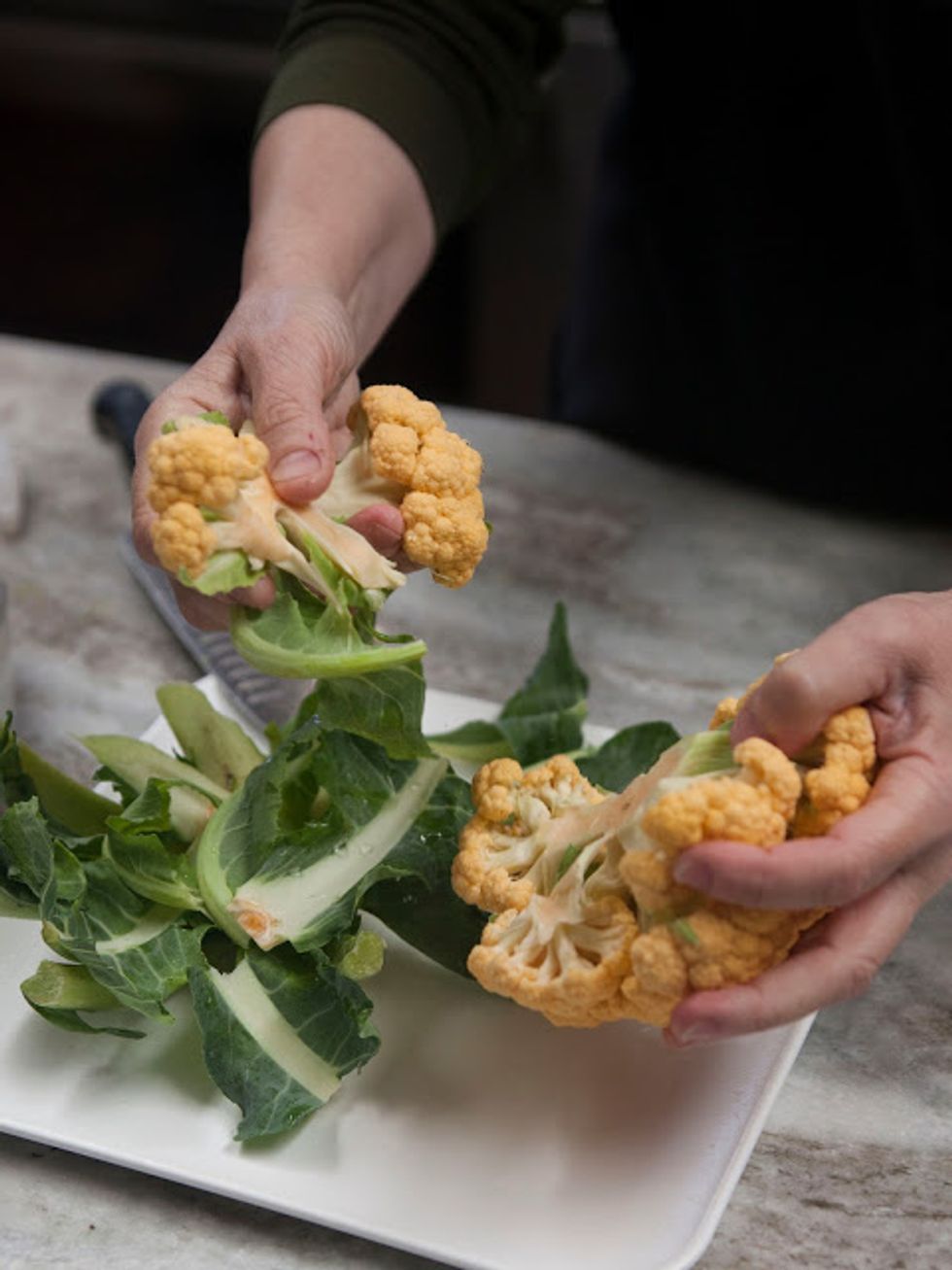 Preheat the oven to 400 degrees. Cut the cauliflower into florets.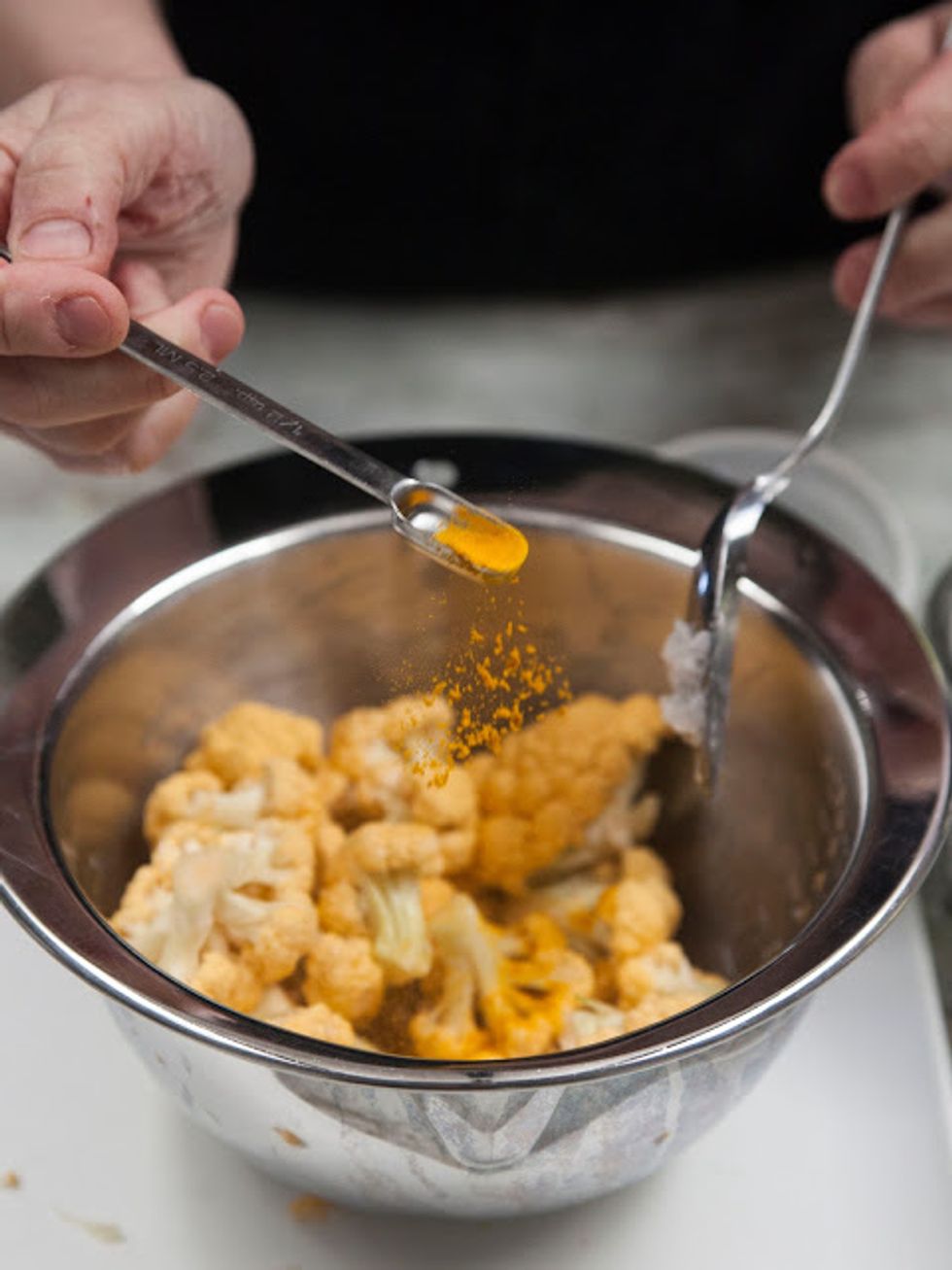 Place them into a bowl and drizzle them with 1 Tbs of coconut oil and 1/8 tsp turmeric.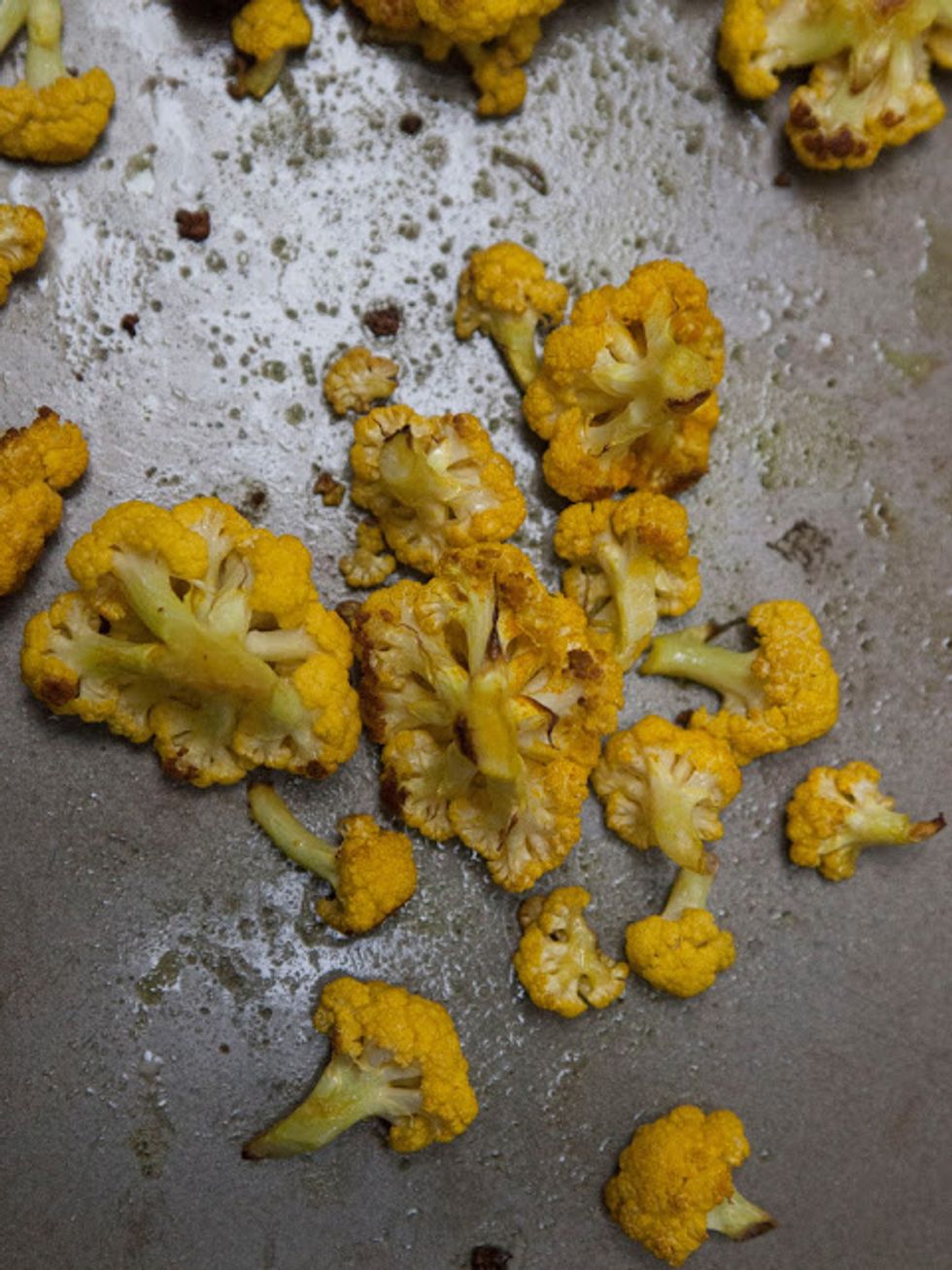 Mix everything around well so the cauliflower is coated. Place it on a baking sheet and pop it into the 400 degree oven to roast for about 20 minutes.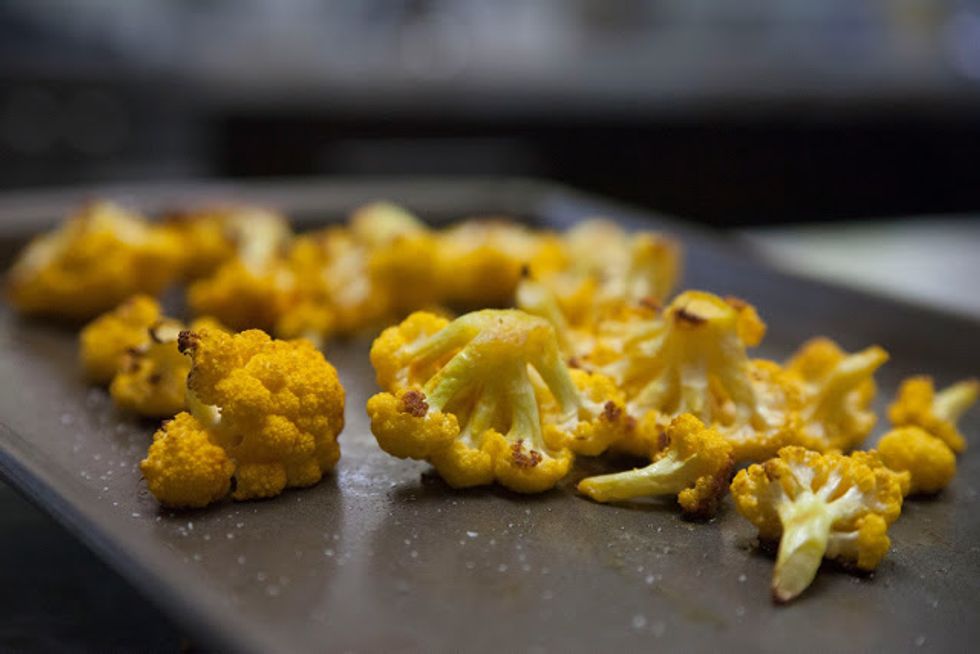 Check in and stir it around. When it starts to get slightly crispy-looking, it's done.
Take it out and set it aside. Mix together the ingredients for the Spice Paste. Whip the yogurt.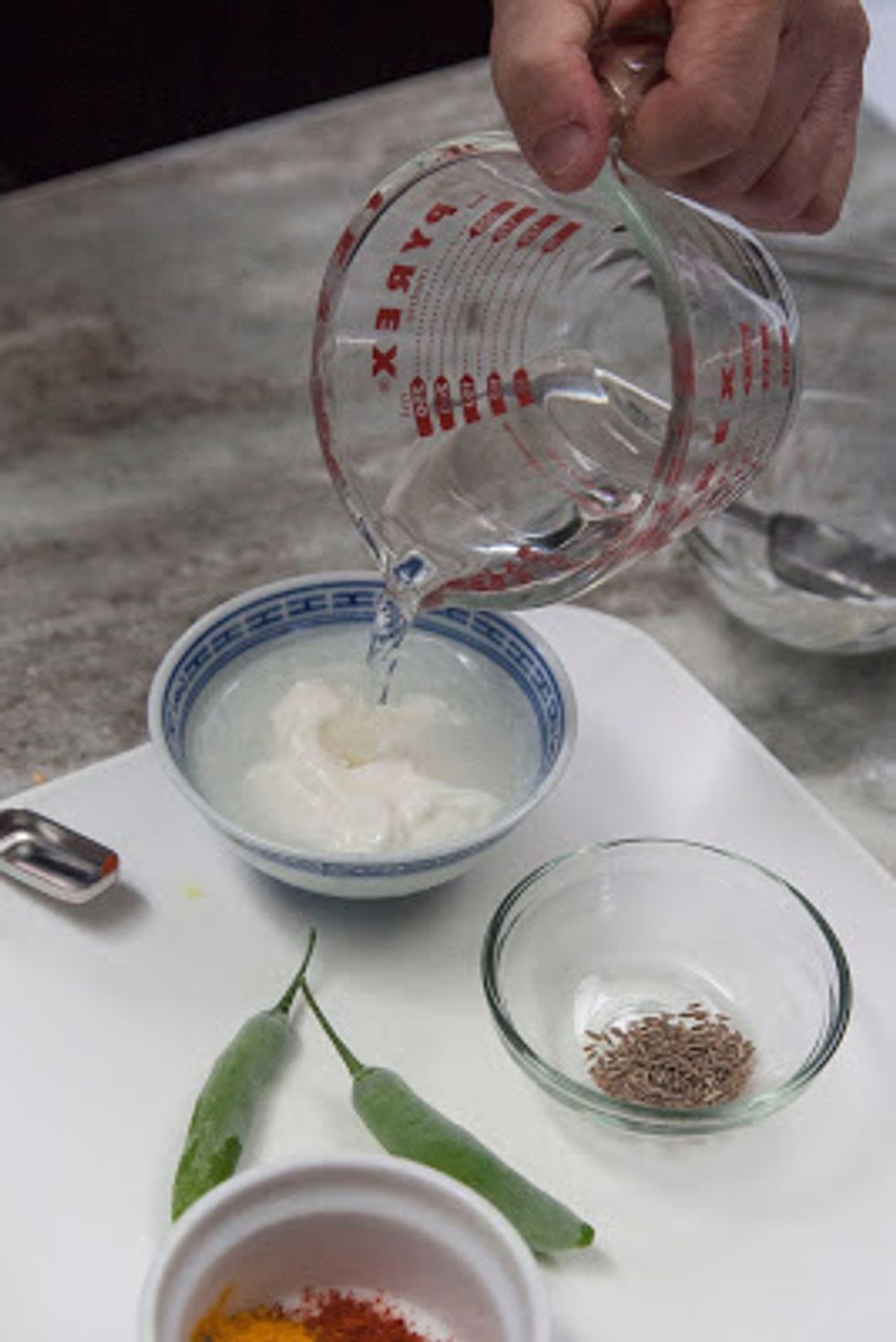 Mix it with the water.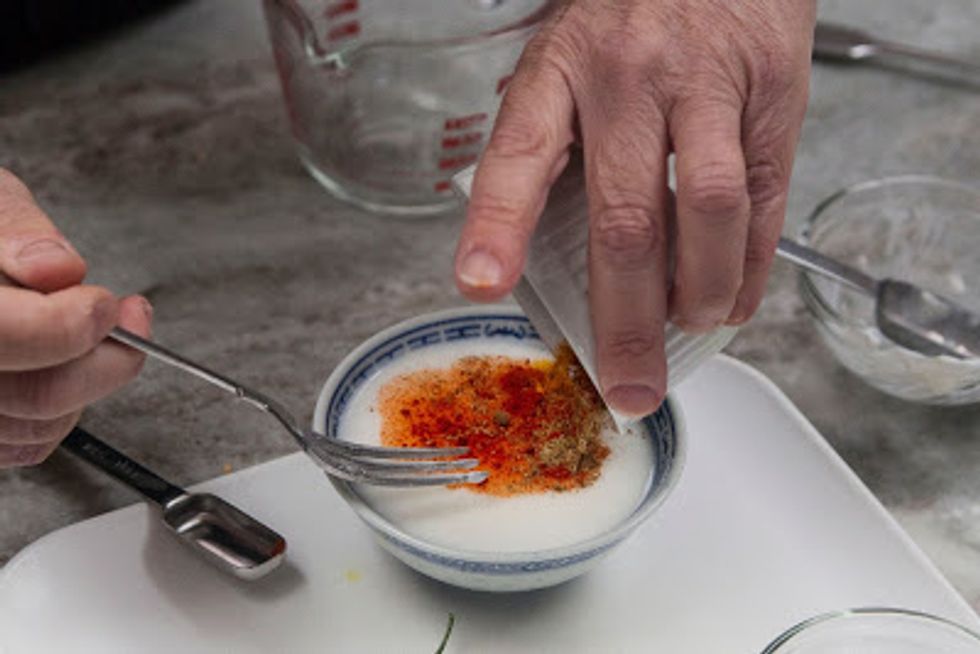 Add in the Kashmiri chili, garam masala, turmeric, and coriander powder.
Mix it together well. Slit the serrano chilies.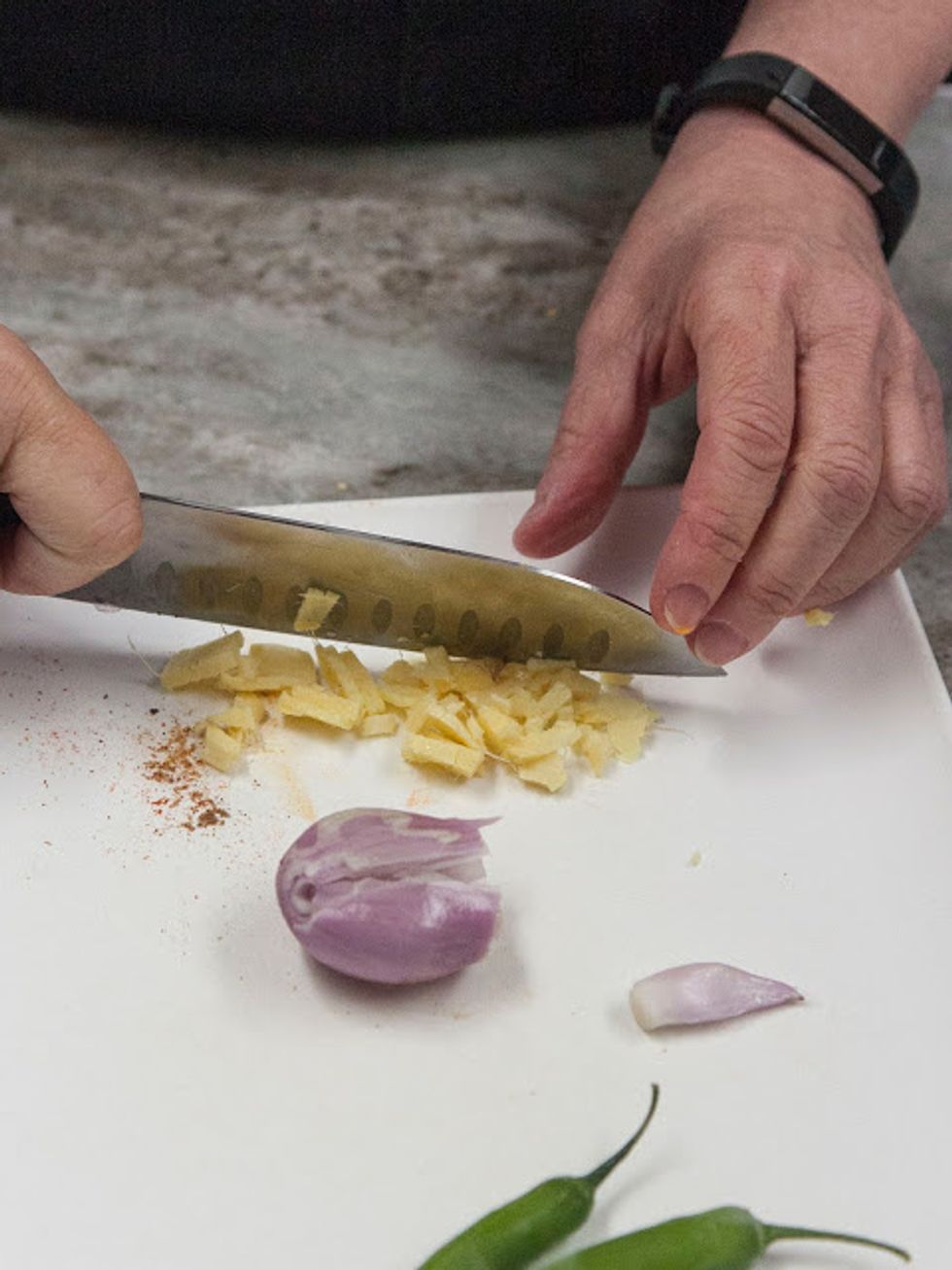 Crush the shallot and chop the ginger.
In a skillet or kadhai heat 2 Tbs of vegetable oil.
When the oil is hot toss in the 2 slit serrano chilies. Let them sizzle for about 10 seconds then take them out and set them aside.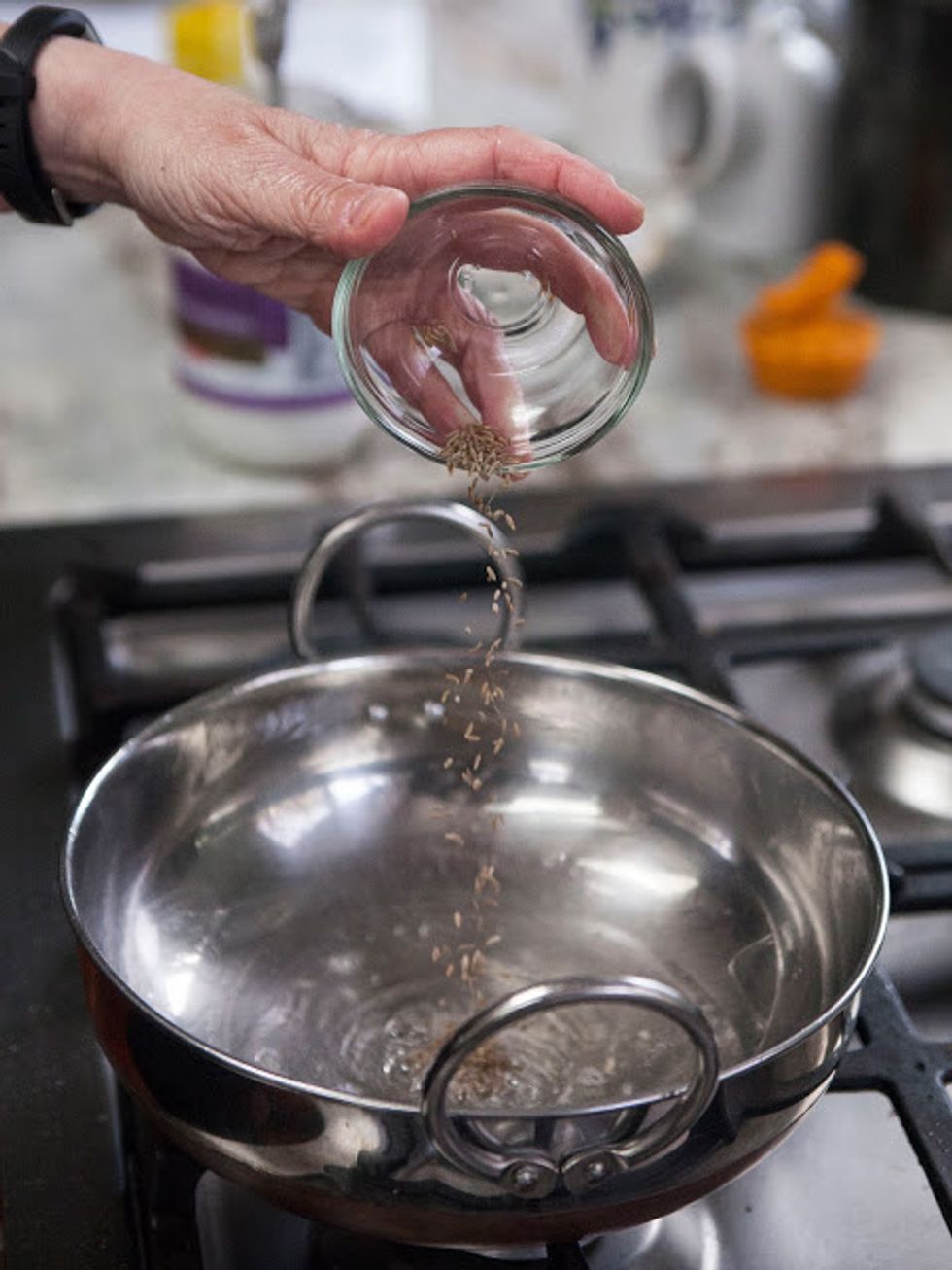 Now add in the cumin seeds.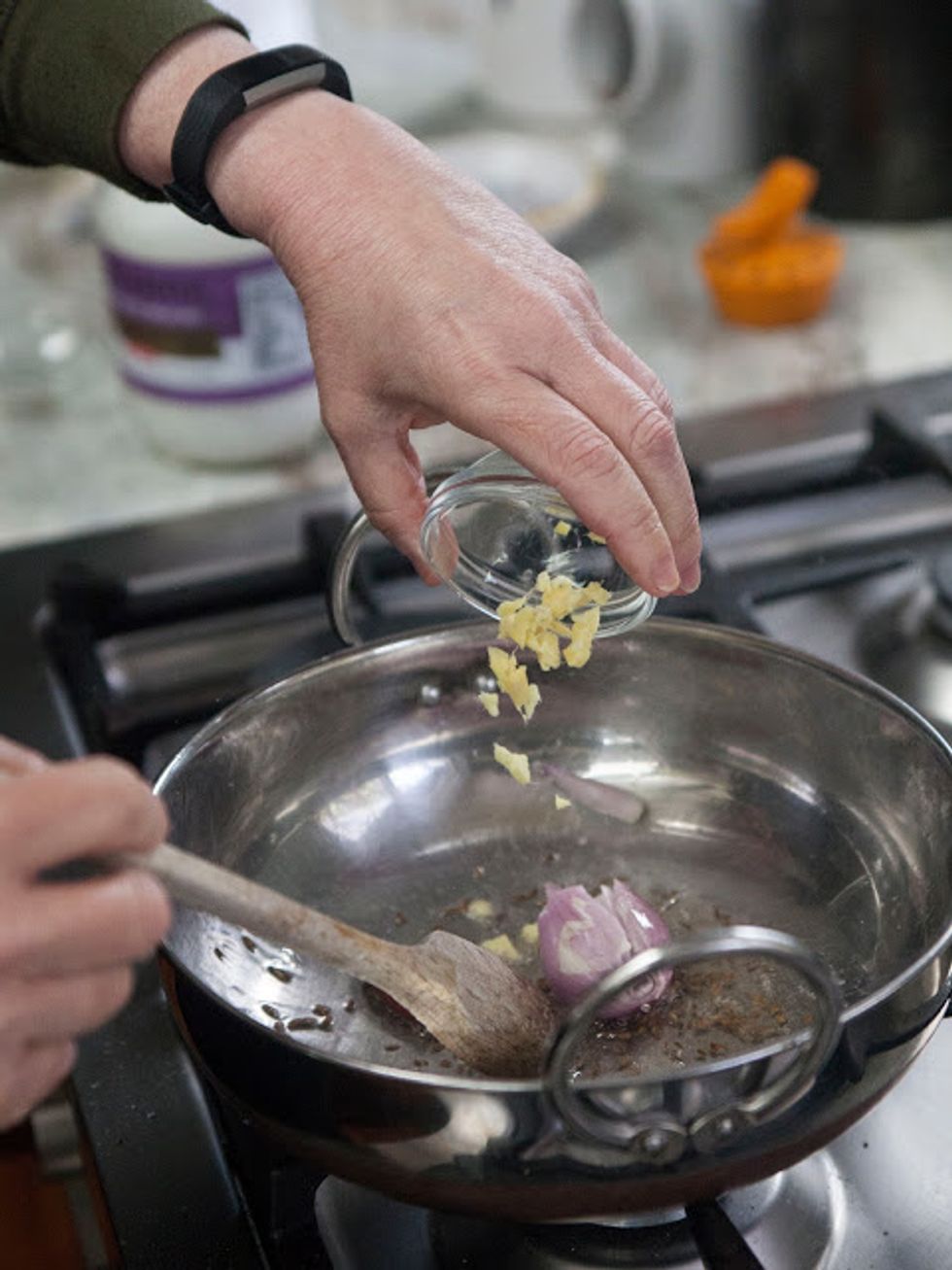 When the seeds start to crackle add in the ginger, shallot, dried red chili and saute everything for about 2 minutes.
Now add the chopped onion...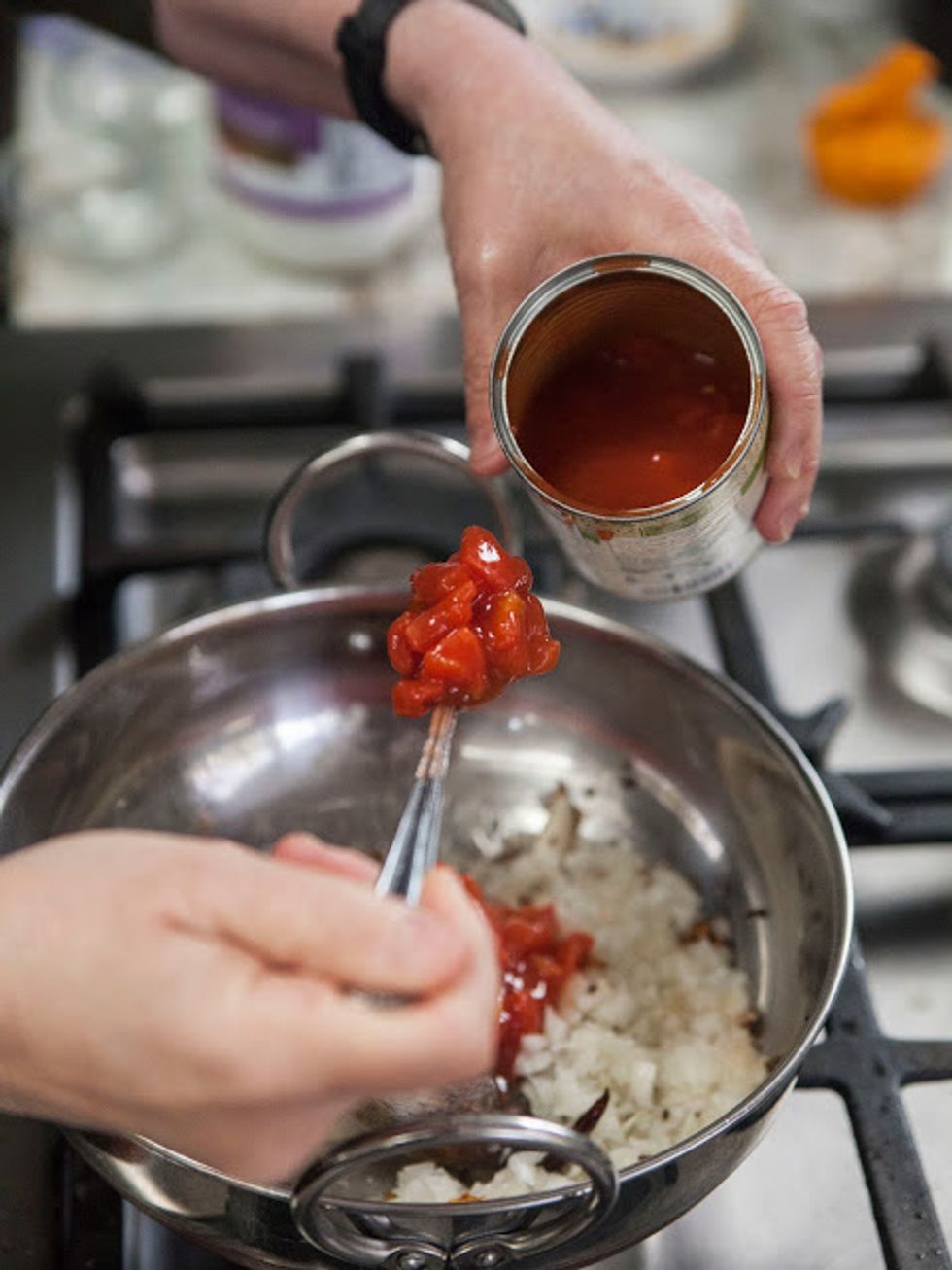 ...and diced tomato.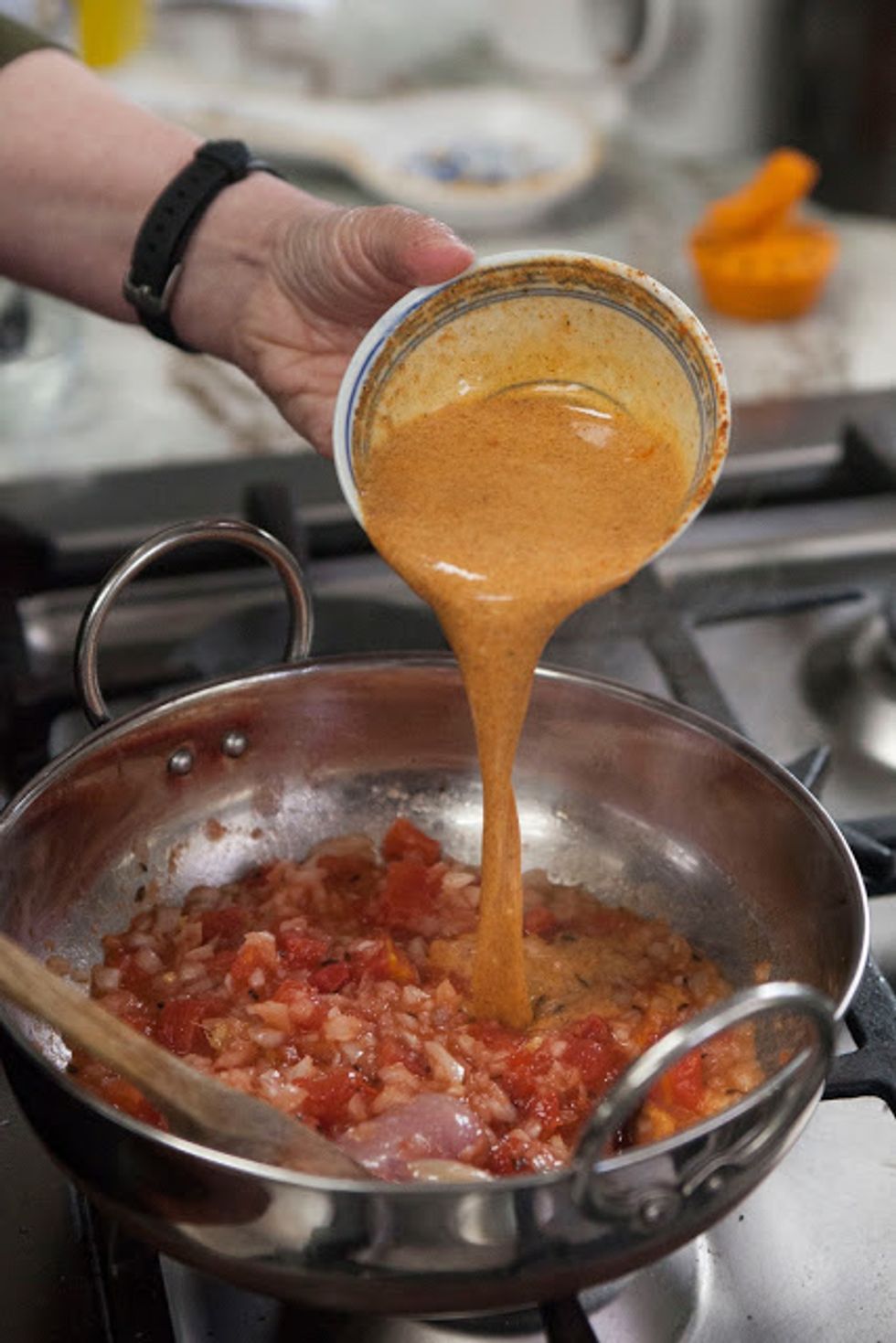 Let them saute for about 2 minutes then pour in your spice paste.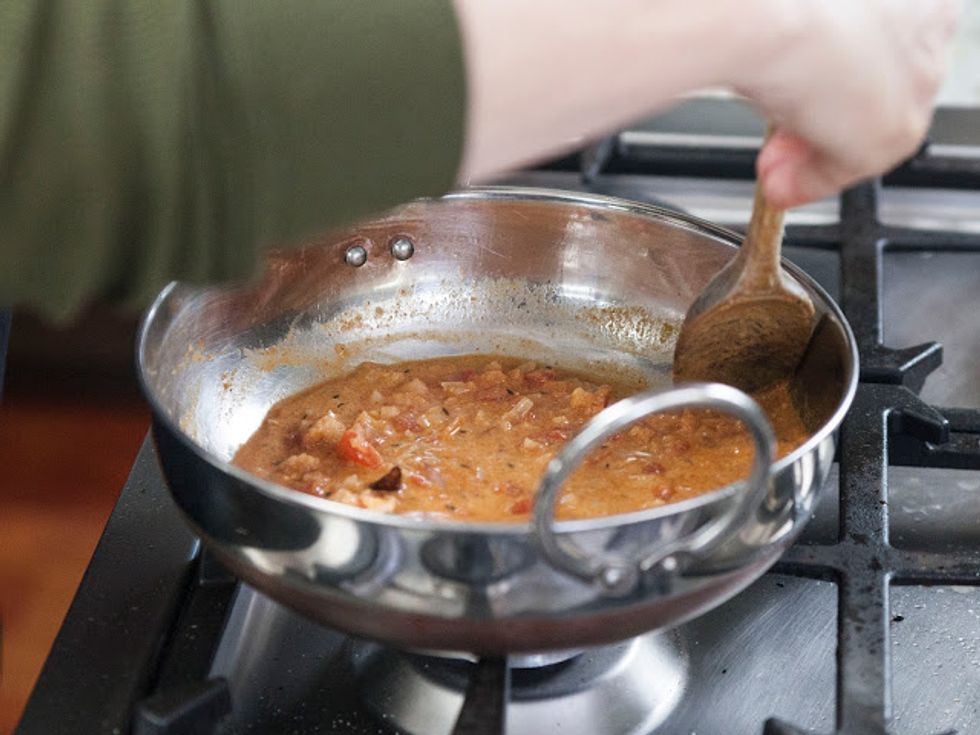 Mix it in well and cook it until it starts to thicken and the oil seperates.
Now add in the previously roasted cauliflower.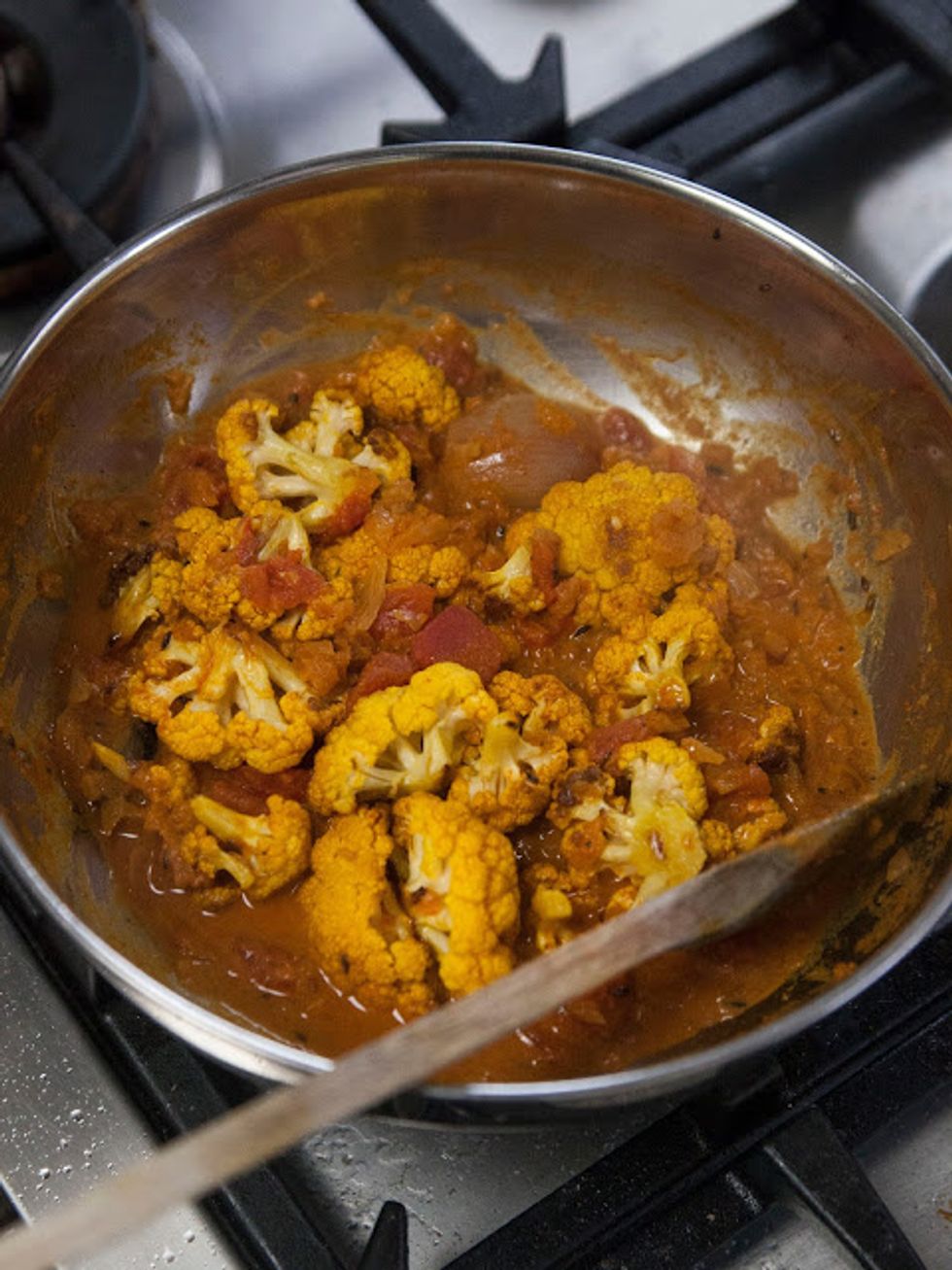 Cook it until the cauliflower is warm again and cooked through.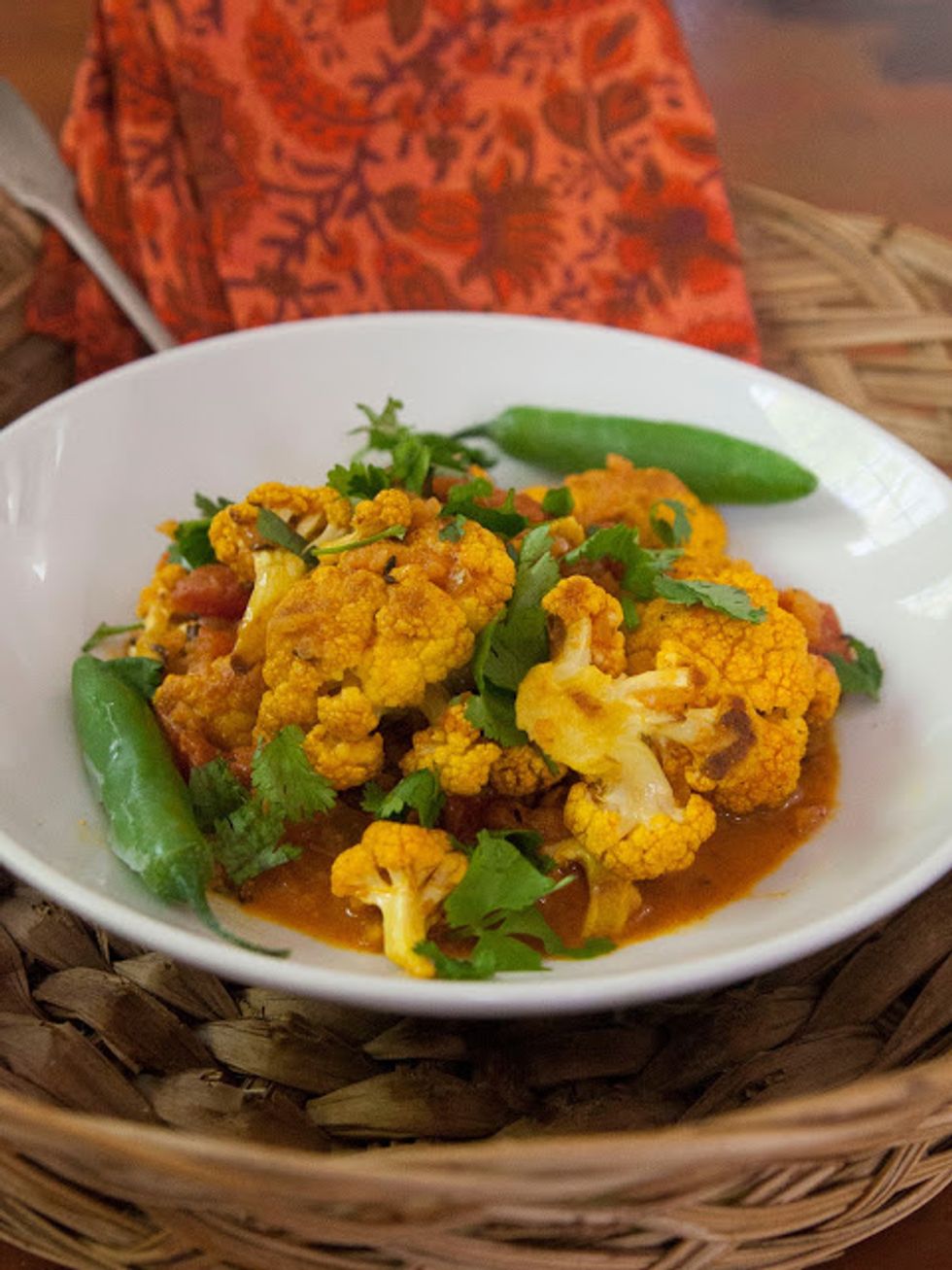 Check it for seasoning and serve it up. Garnish it with the serrano chilies and sprinkle it with the chopped fresh cilantro.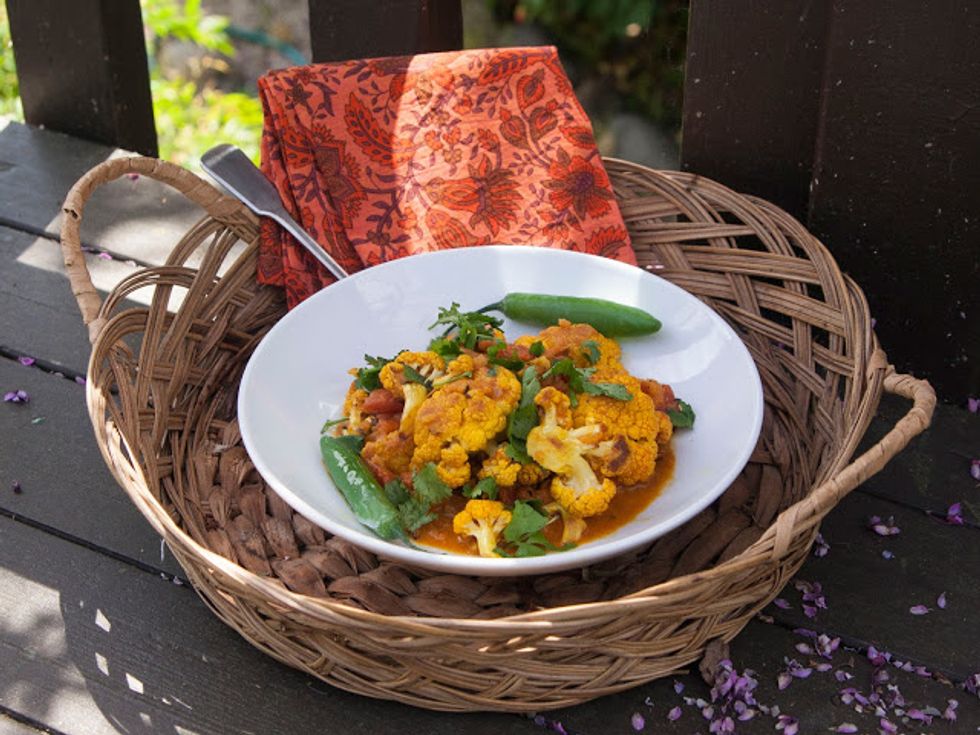 Just don't eat the serranos. The cauliflower and the spice paste can be made ahead. This dish makes a great lunch or dinner side. Enjoy it with rice, chapattis or any American main course.
1.0 medium cauliflower
1/8tsp turmeric
2.0Tbsp coconut oil
2.0 serrano chilies, slit
1.0 peeled crushed shallot
1/2tsp chopped fresh ginger
1/2tsp cumin seeds
1.0 dried red chili
1.0 finely chopped onion
1.0 fresh tomato peeled &chopped or canned
1.0tsp fresh cilantro chopped
1/2c water
1.0tsp kashmiri chili
1/2tsp ground coriander
1/2tsp garam masala
1/2tsp turmeric
2.0Tbsp yogurt
Kathy Gori
Screenwriter, long time Indian cook, lover of Indian foods, Saturday morning Cartoon voice. For more recipes visit my website www.thecolorsofindiancooking.com