Farmer's cheese is the easiest cheese to make, and it's delicious!
12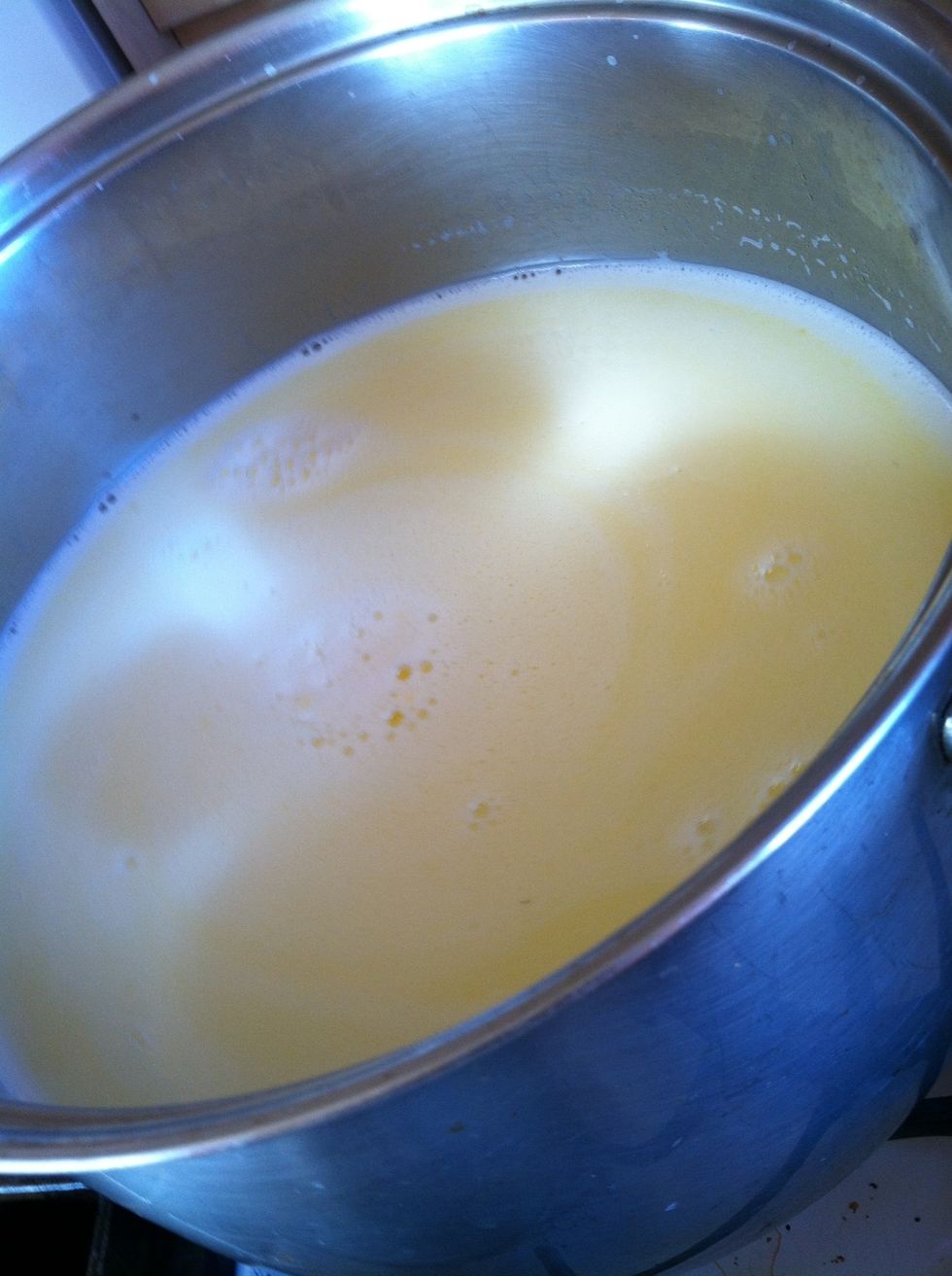 Pour 1 gallon of whole milk into stainless steal pot.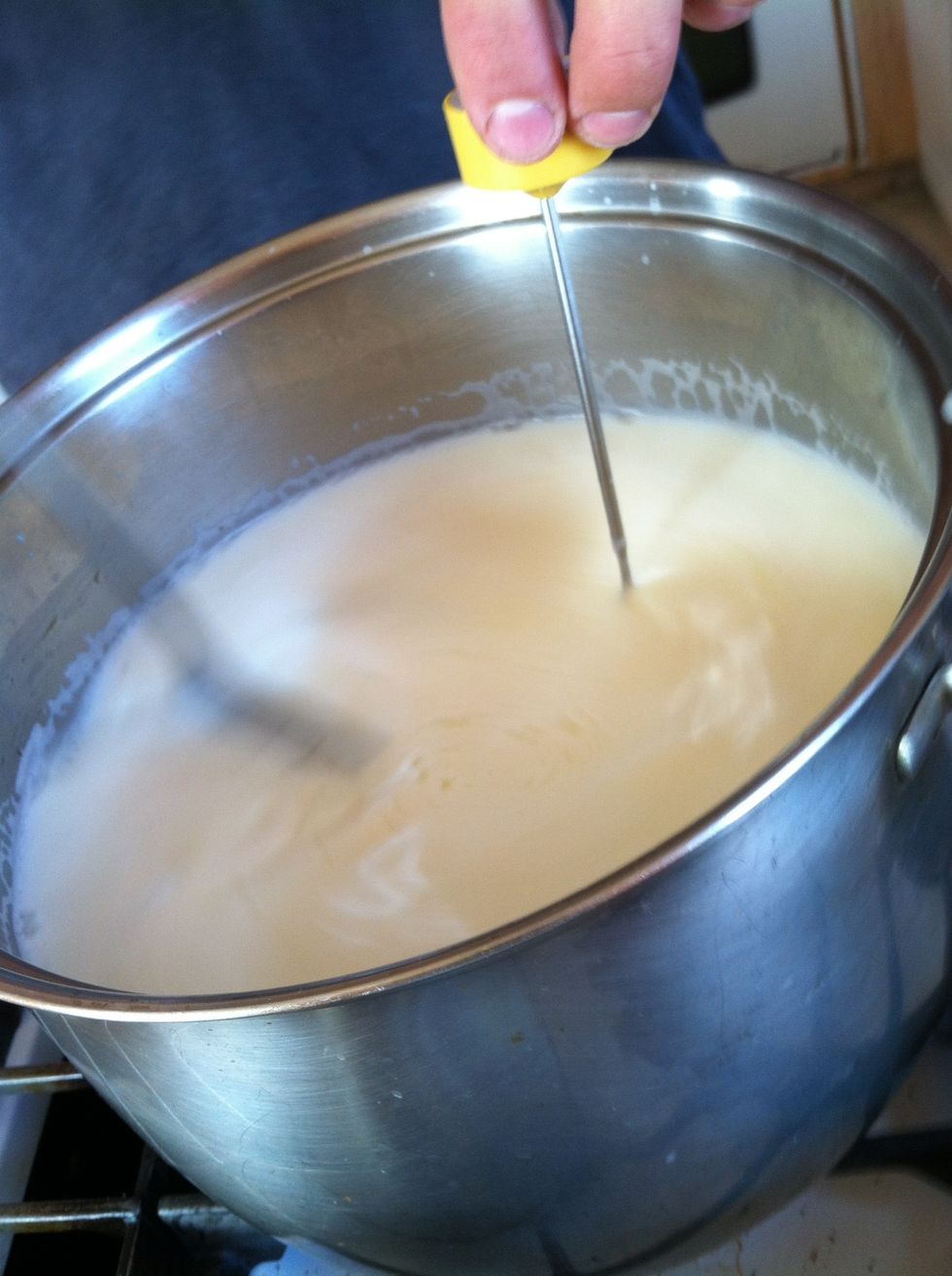 Heat on medium stirring occasionally until a slow boil // about 190 degrees.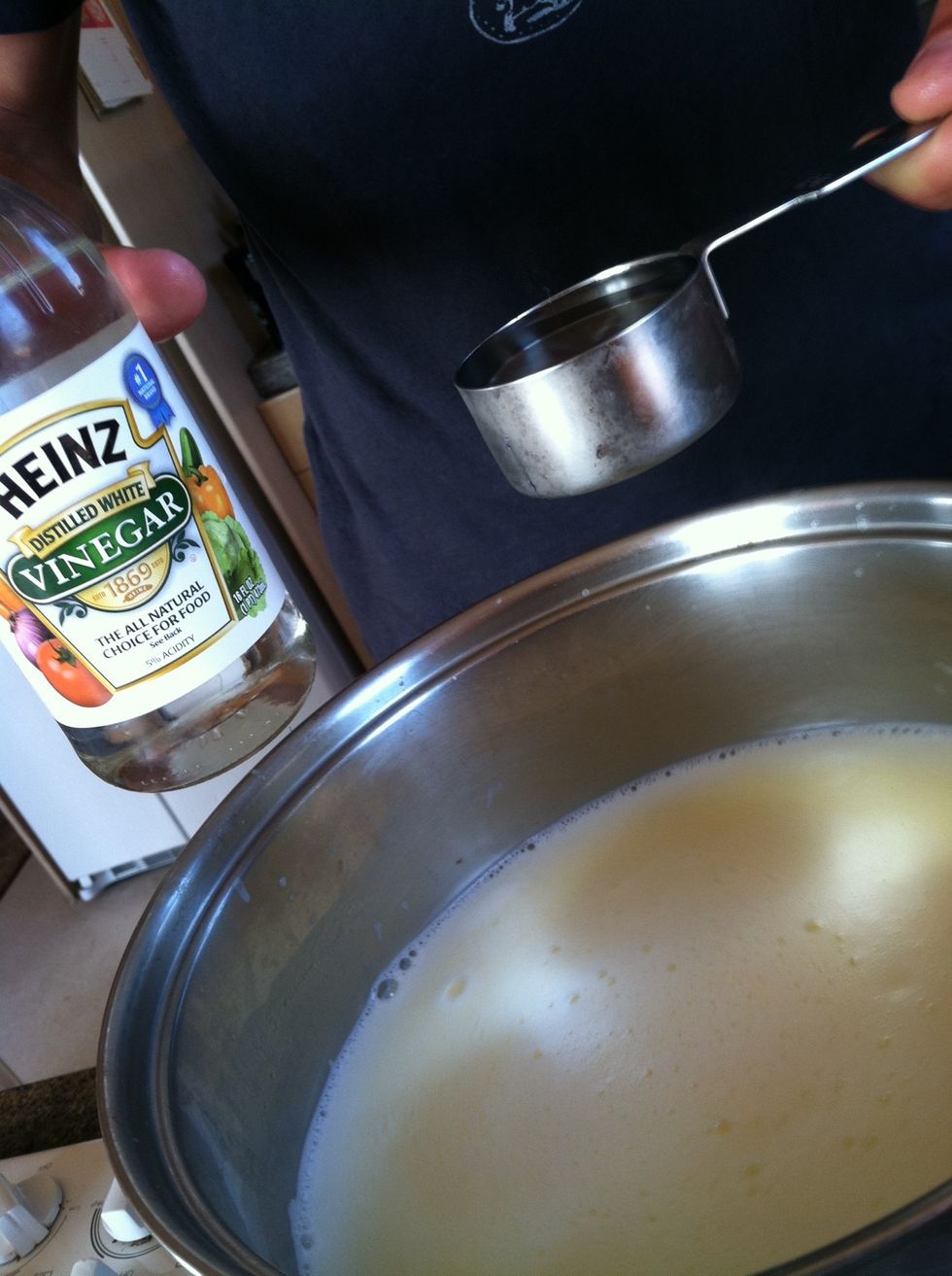 Add 1/4 cup white vinegar and stir.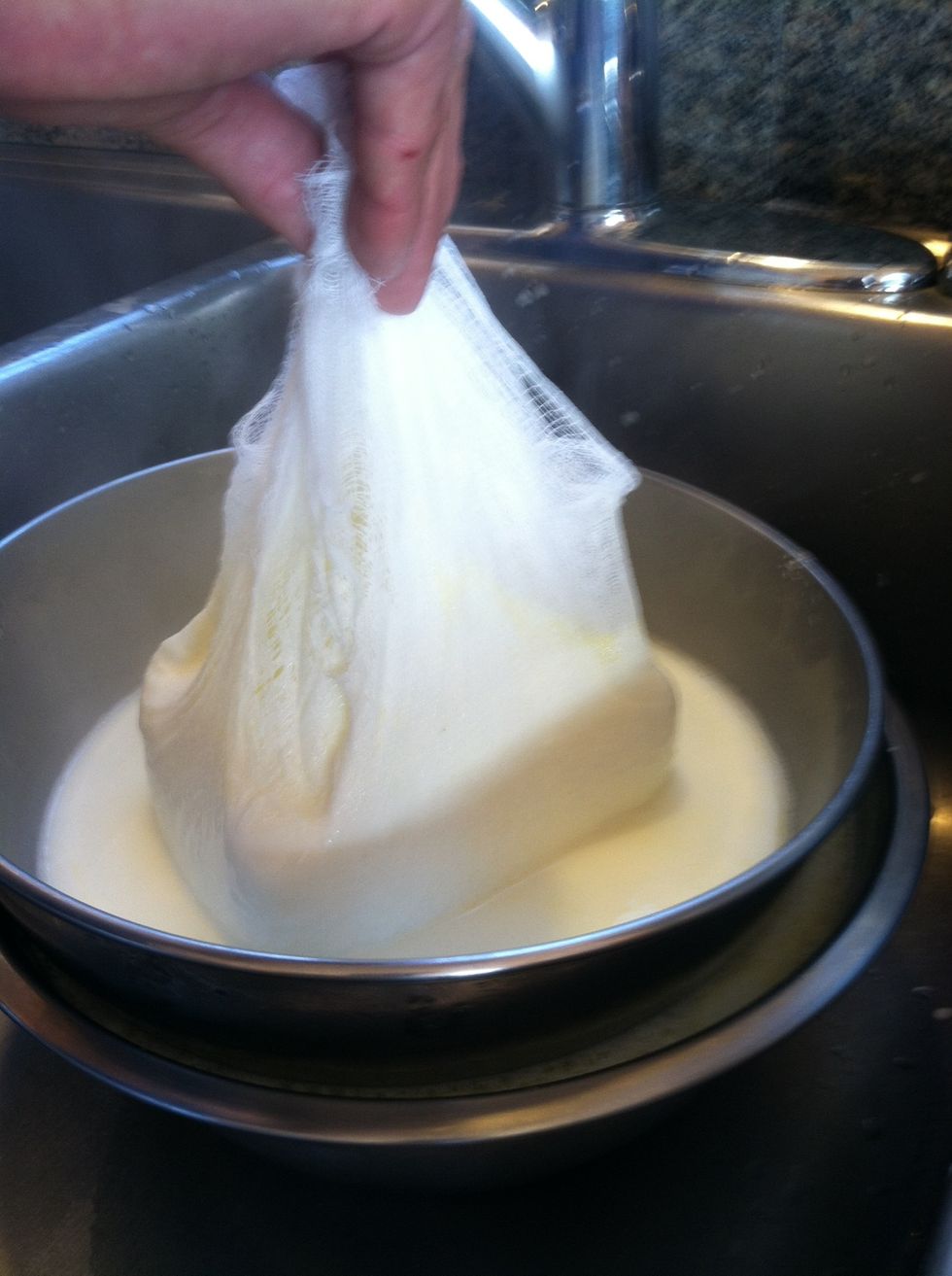 Lift cheese cloth.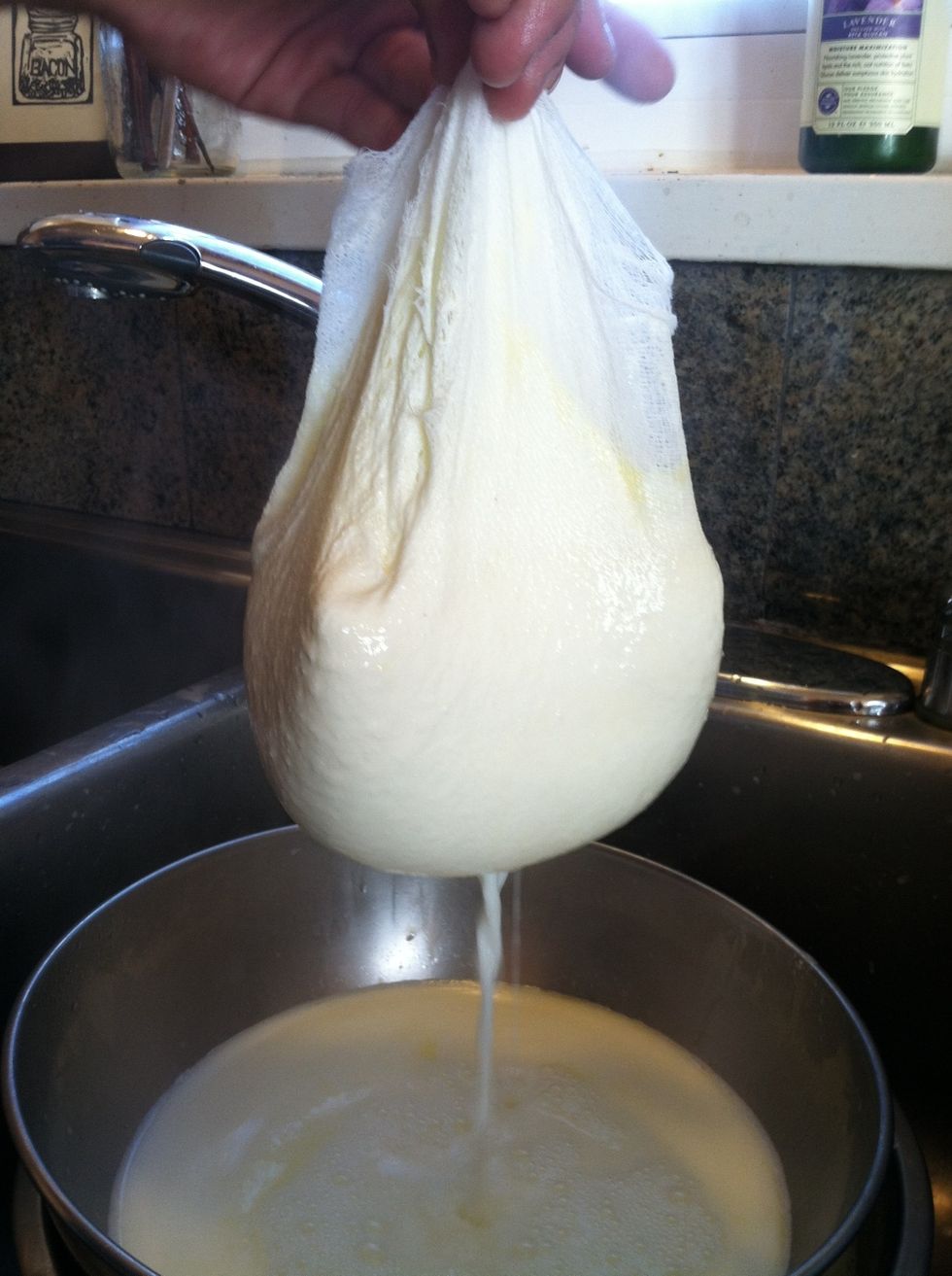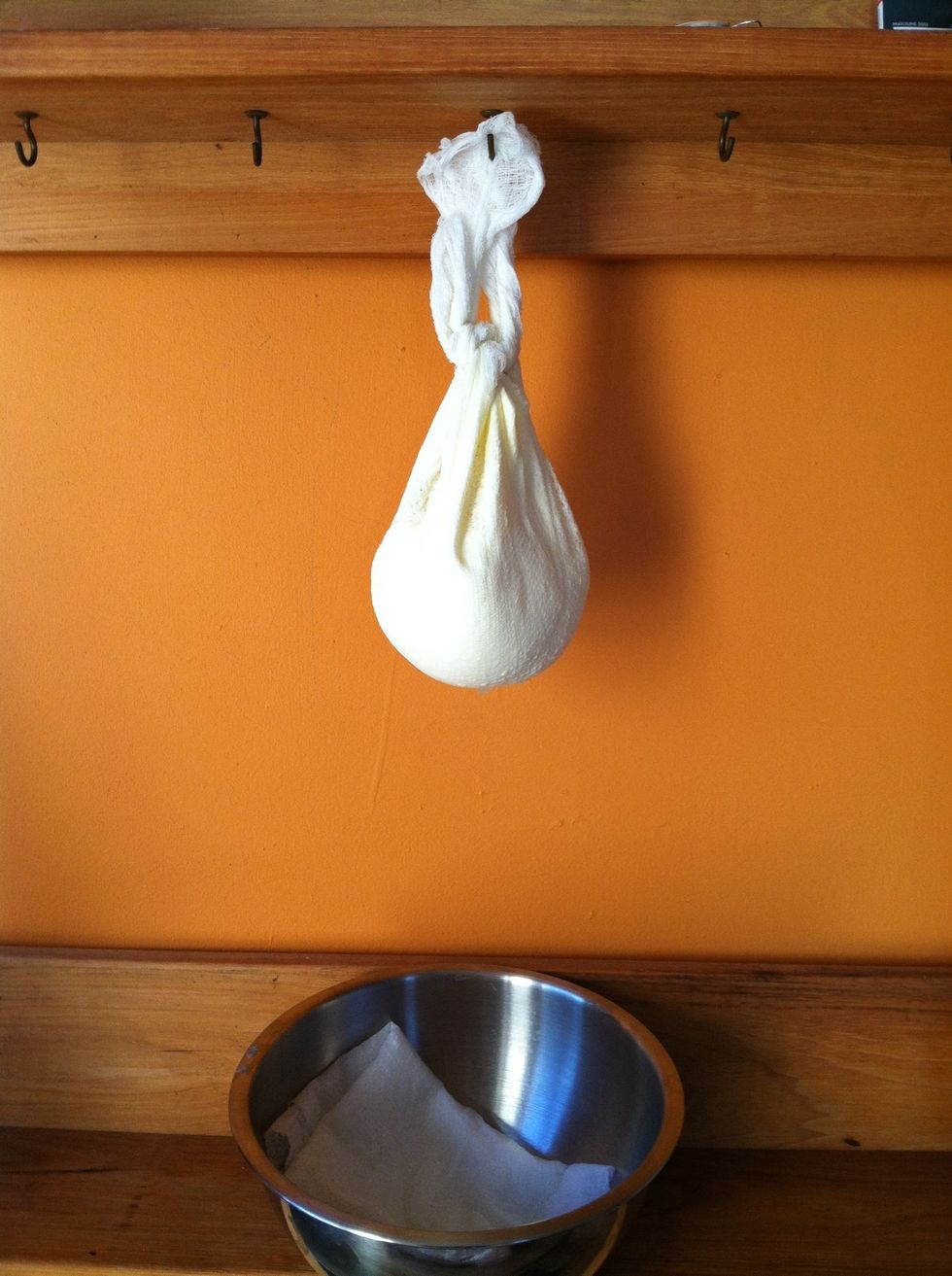 Let hang // drip for at least 4 hours before eating (overnight is best).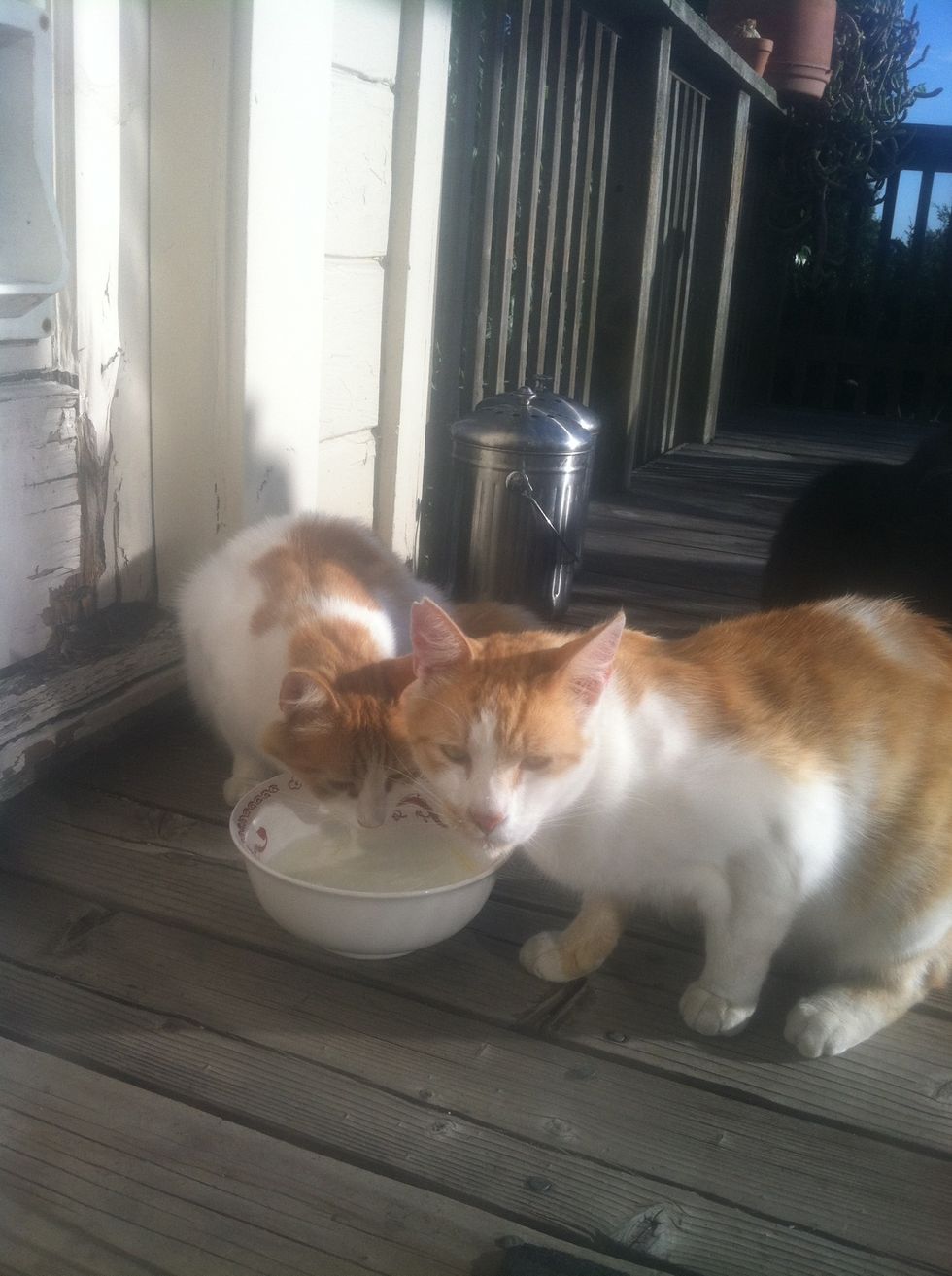 (feed whey to kitties ;)
1.0gal Whole Milk
1.0 Big pot (not aluminum)
1.0ft Cheese cloth (enough to cover collander)
1/4c White vinegar
1.0 Colender