Make Famous House Steak With Chorizo Garnish
1341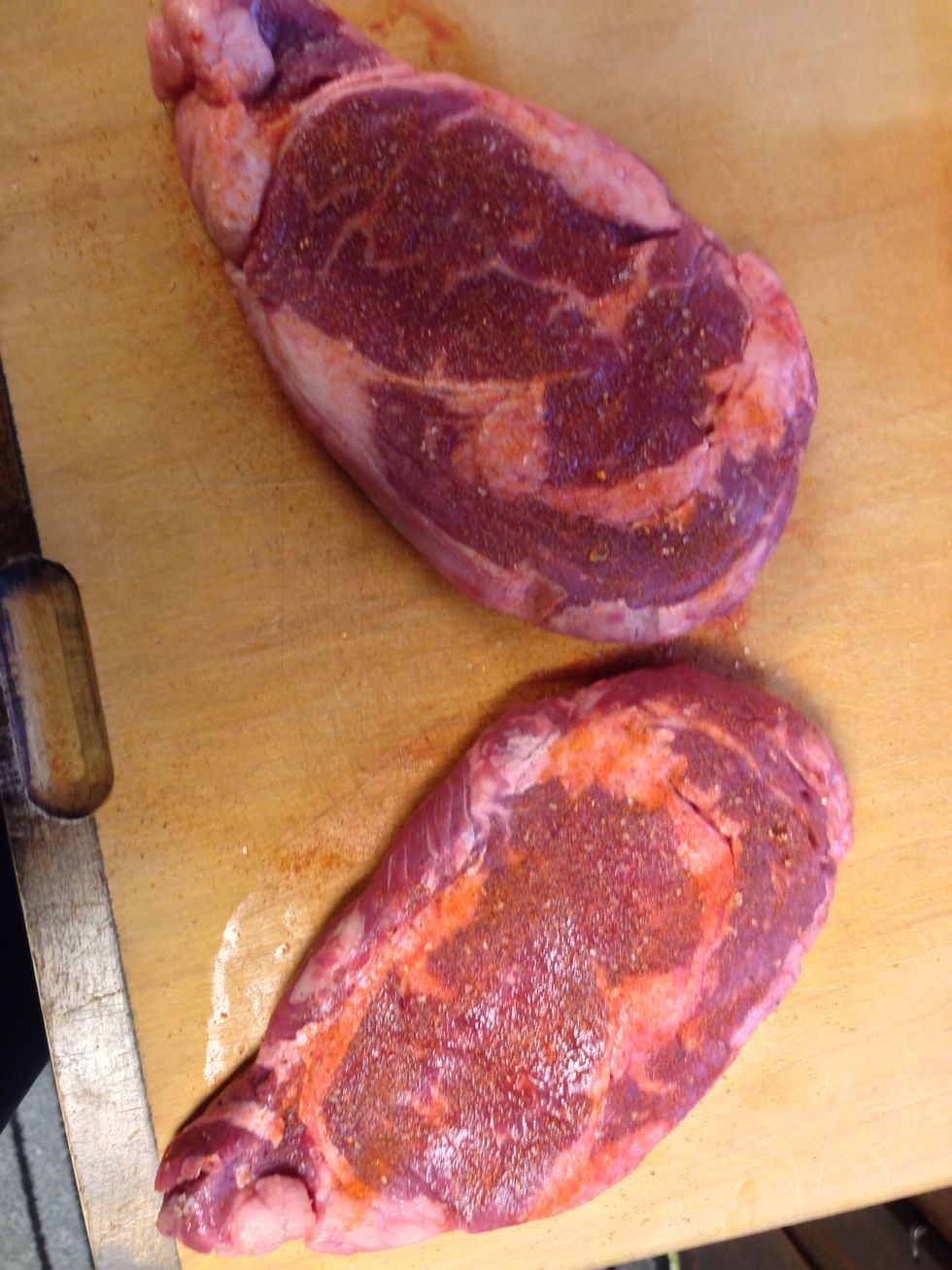 Take the rub ( ill show you how to make the rub later) and lightly sprinkle it over the ribeyes. Then RUB it in. Not to hard, for the ribeye is quite tender, and may rip apart if you're too rough.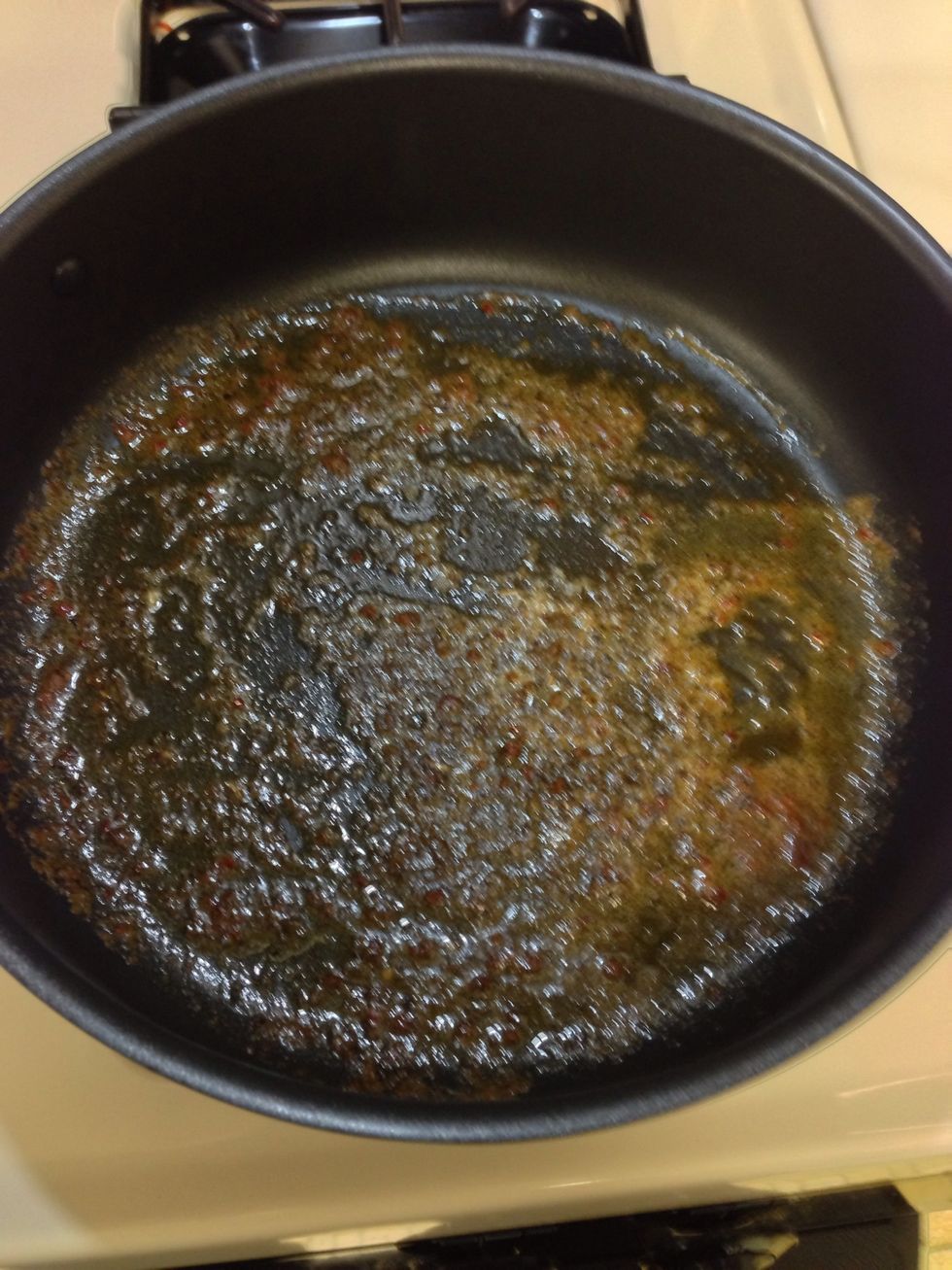 Put your sauté express in on medium low until it covers the whole pan. . It may look like its burnt, but the color and herbs create that black char look.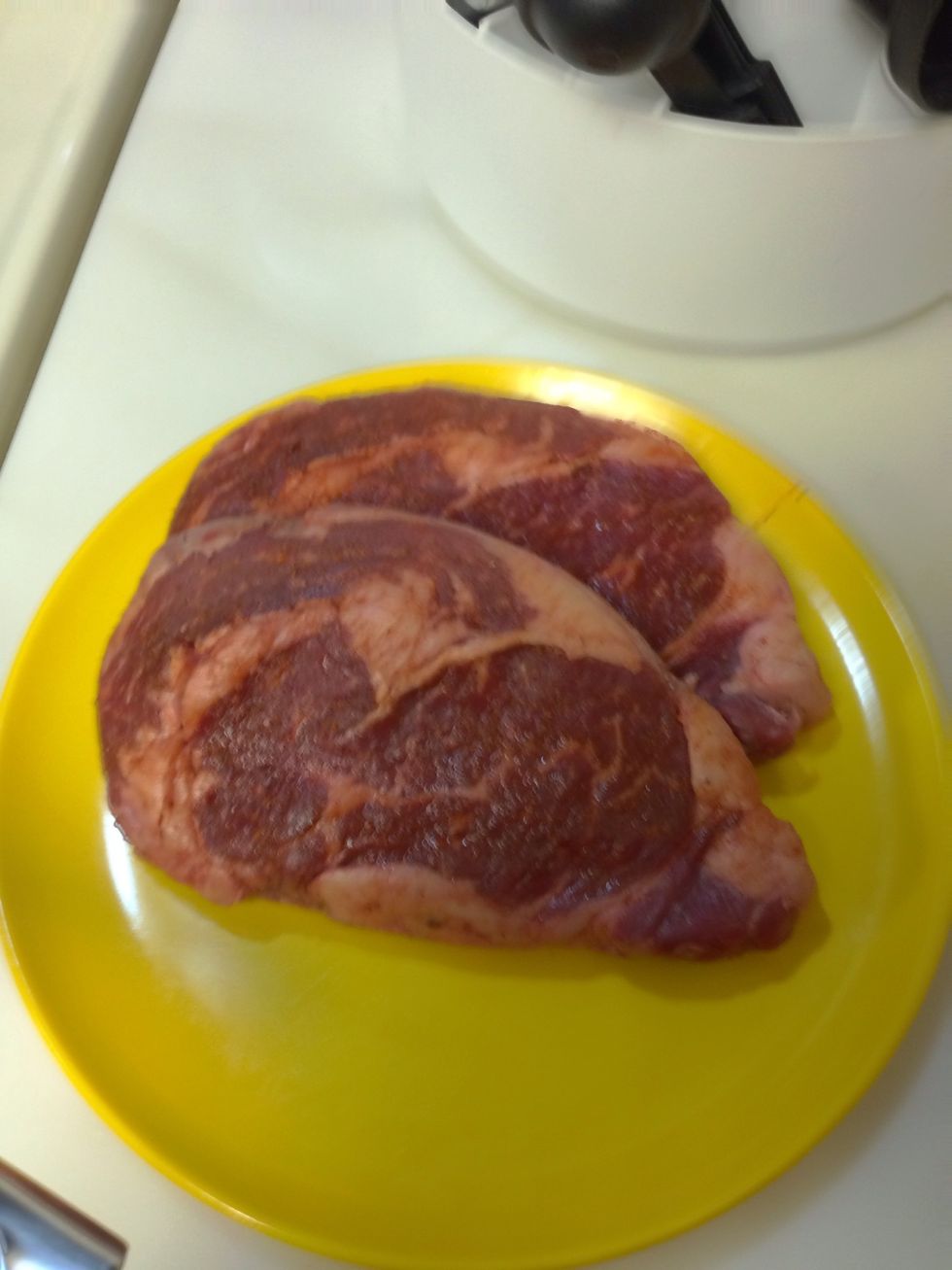 Transportation.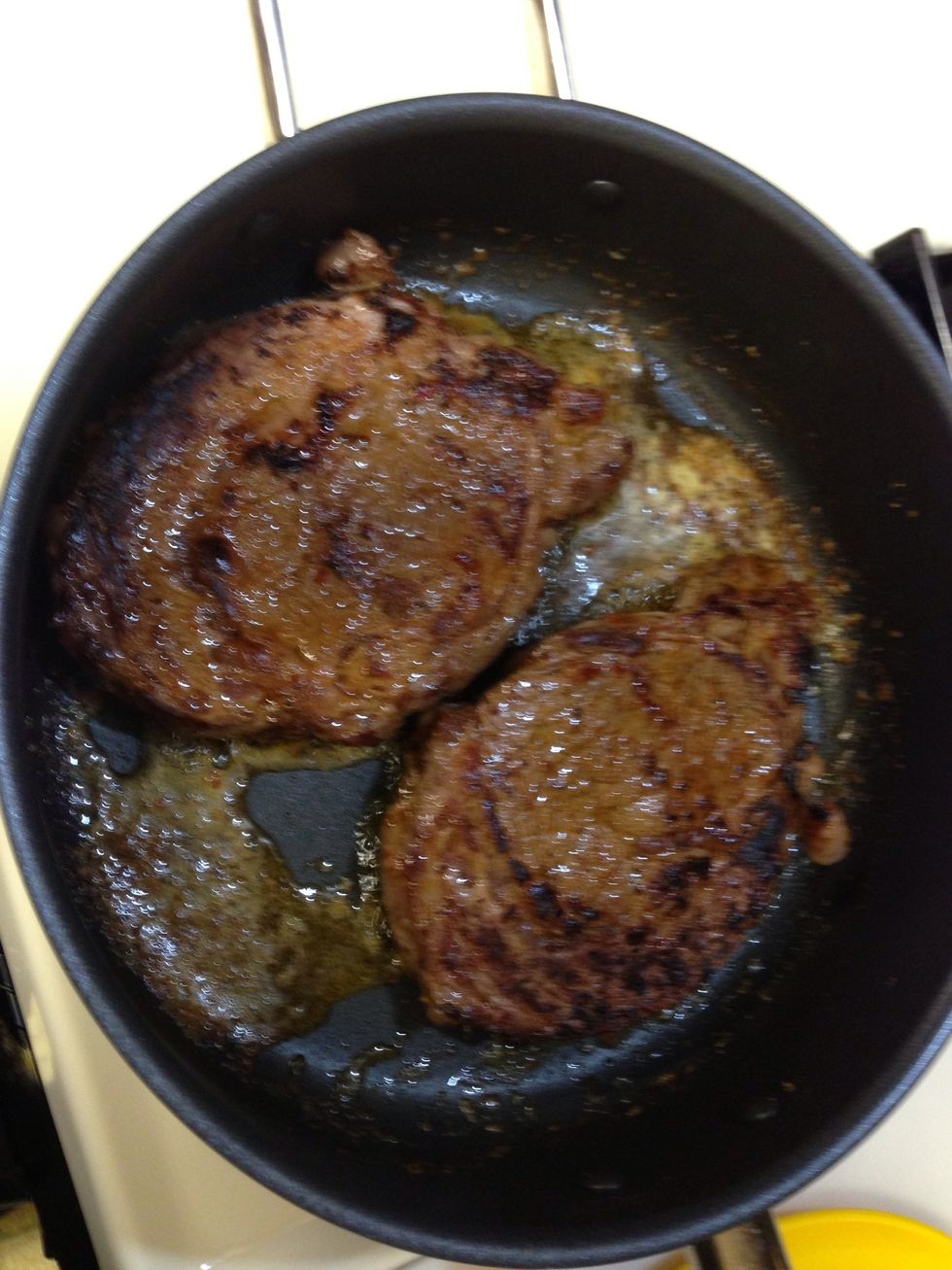 You guessed it. Put the steak In the pan and turn heat to medium high, and watch closely because it can char quite badly.
Next, take your chorizo and put on top, and in the butter in the sides, and those can get a slight char. It adds texture to your dish. And is quite tasty!
Once you've cooked your ribeye to your liking, take them out and let them rest for 3-5 min. Let the juices settle back into the delectable muscle.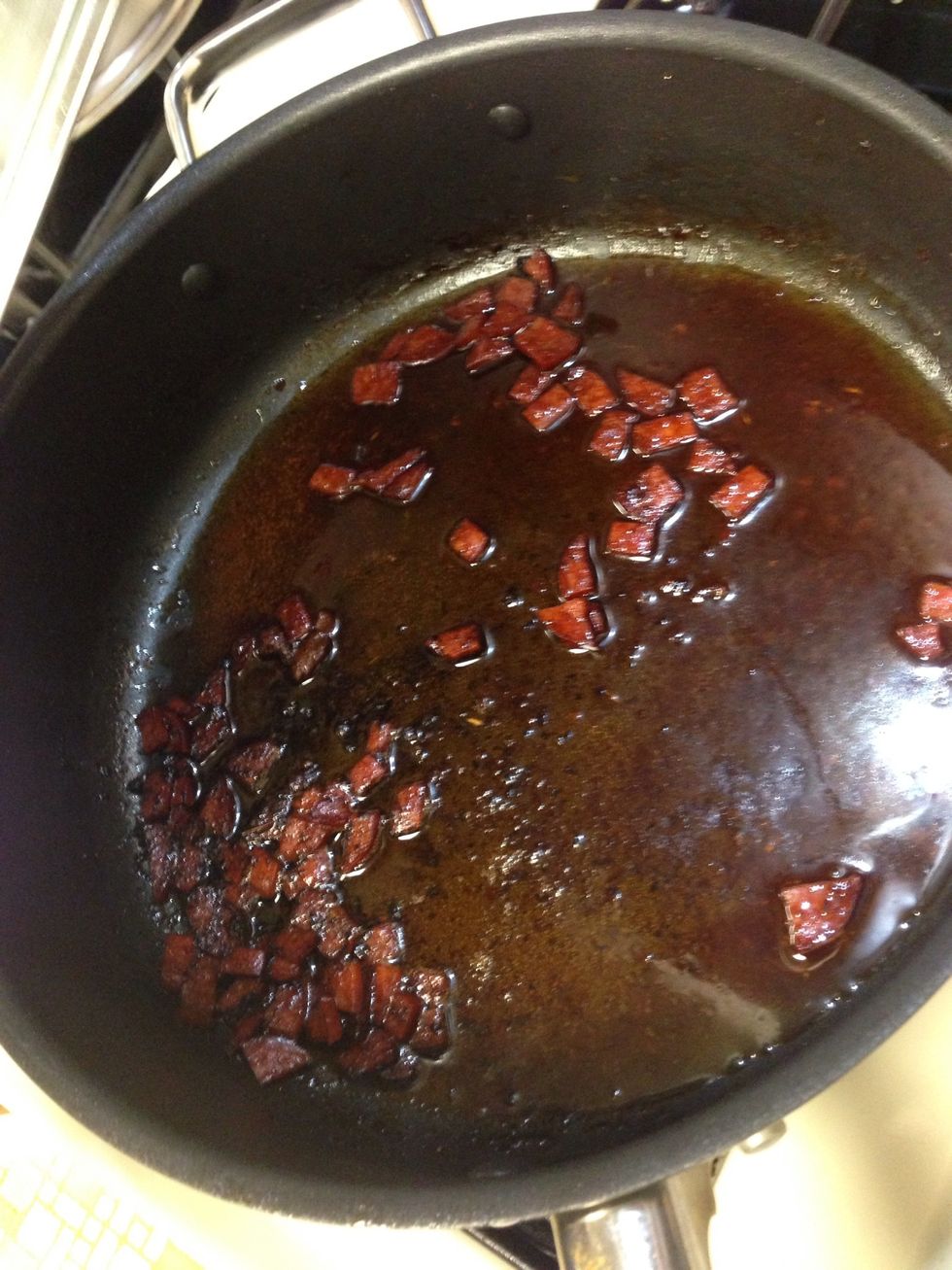 Spread your chorizo out and turn heat to low and sizzle the oil right out of the chorizo. This is the big flavor factor.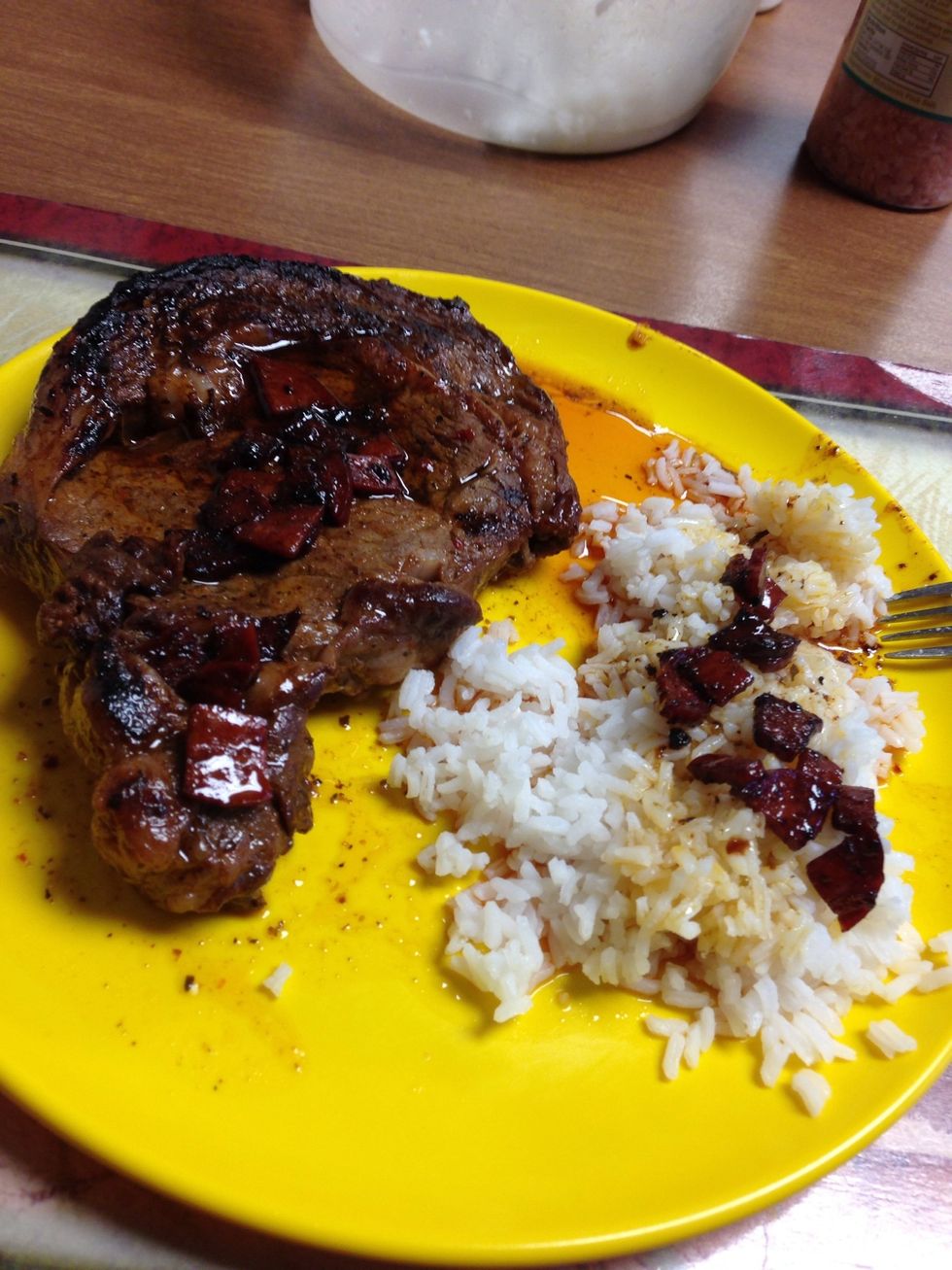 Next, plate your dish, and drizzle the chorizo gravy onto your steak and side dish. Make sure to get the actual chorizo on it though. It tastes delicious.. ENJOY!
2.0 Ribeye steaks, or 1..
World famous rub
6.0 Chorizo slices
1.0 Sauté express Italian herb butter piece