How to make "fall-off-the-bone" braised beef side ribs
Sometimes you just wanna get yourself elbow deep in ribs and rib sauce. Here's a recipe to do just that!
375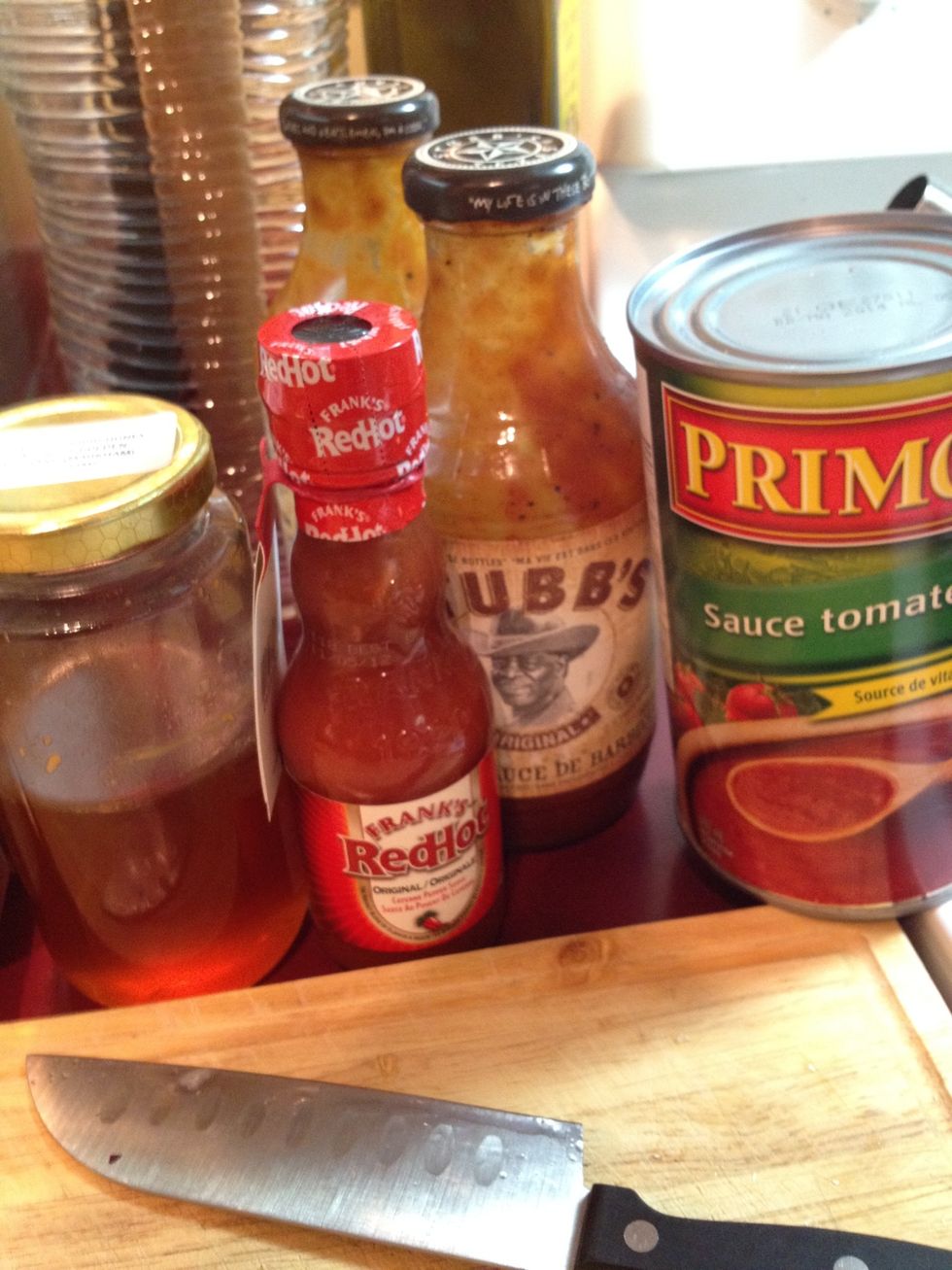 I made this sauce from" scratch" with no particular recipe...I was mostly dumping in more water, honey, tomato sauce & BBQ sauce as the liquid evaporated and soaked into the meat.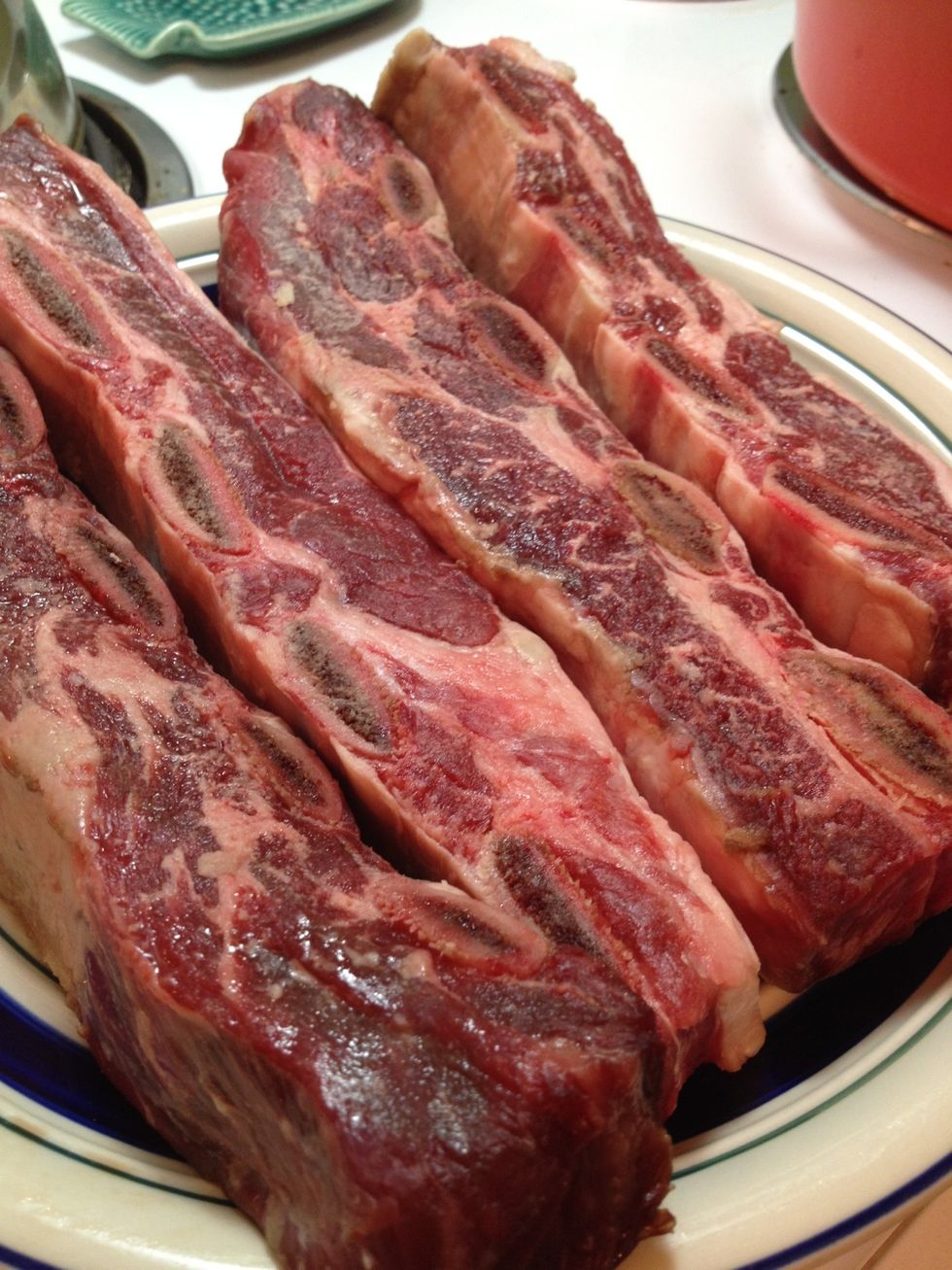 These are braising beef short ribs....just in case you are looking for them at your local market. Unless you're SUPER hungry, you only need one per person. That being said, preheat your oven to 375F.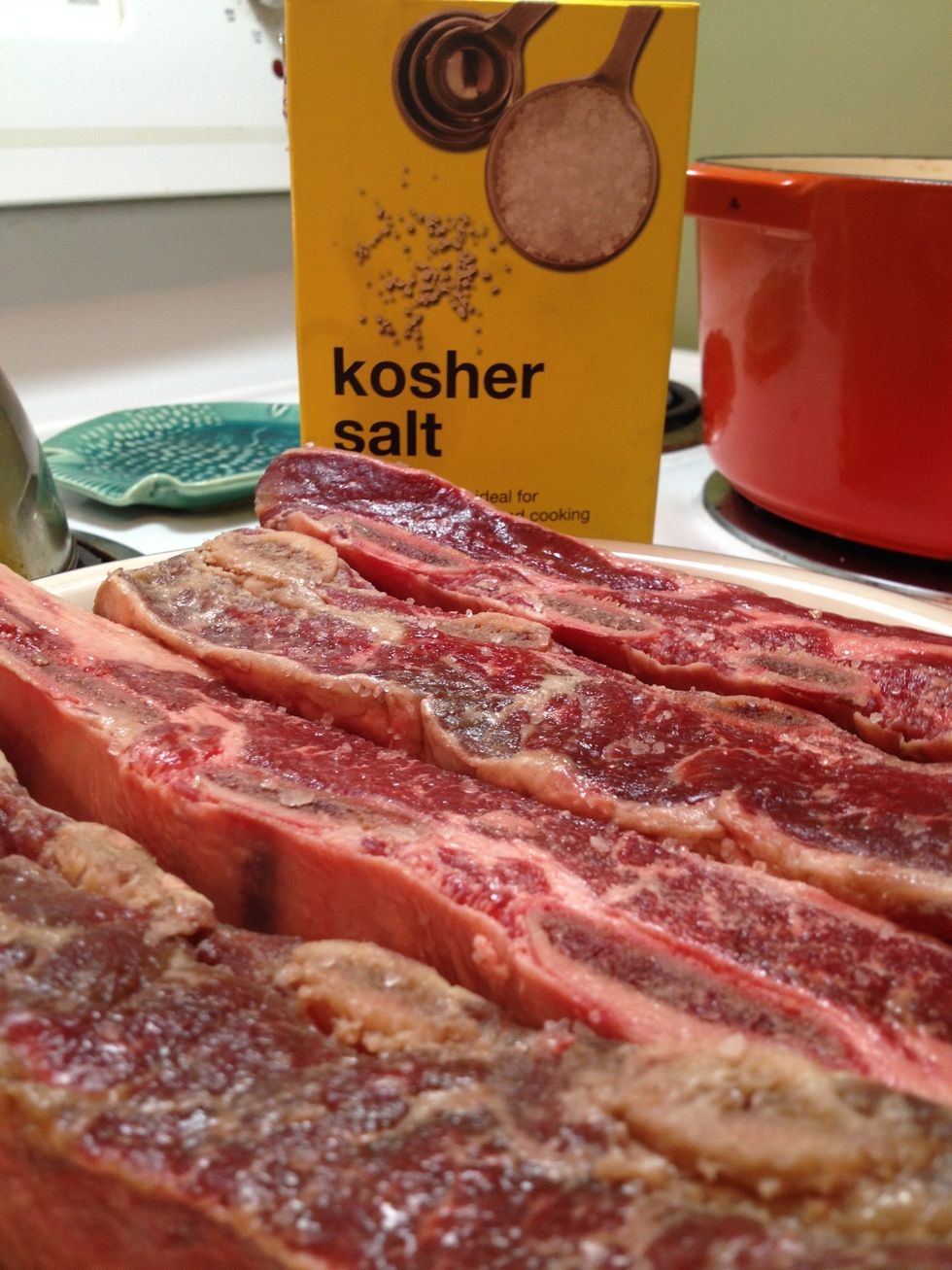 Take more than a few big pinches of kosher salt and rub it all over each of the raw ribs. Both sides. If you want to use sea salt or iodized salt instead, that's cool.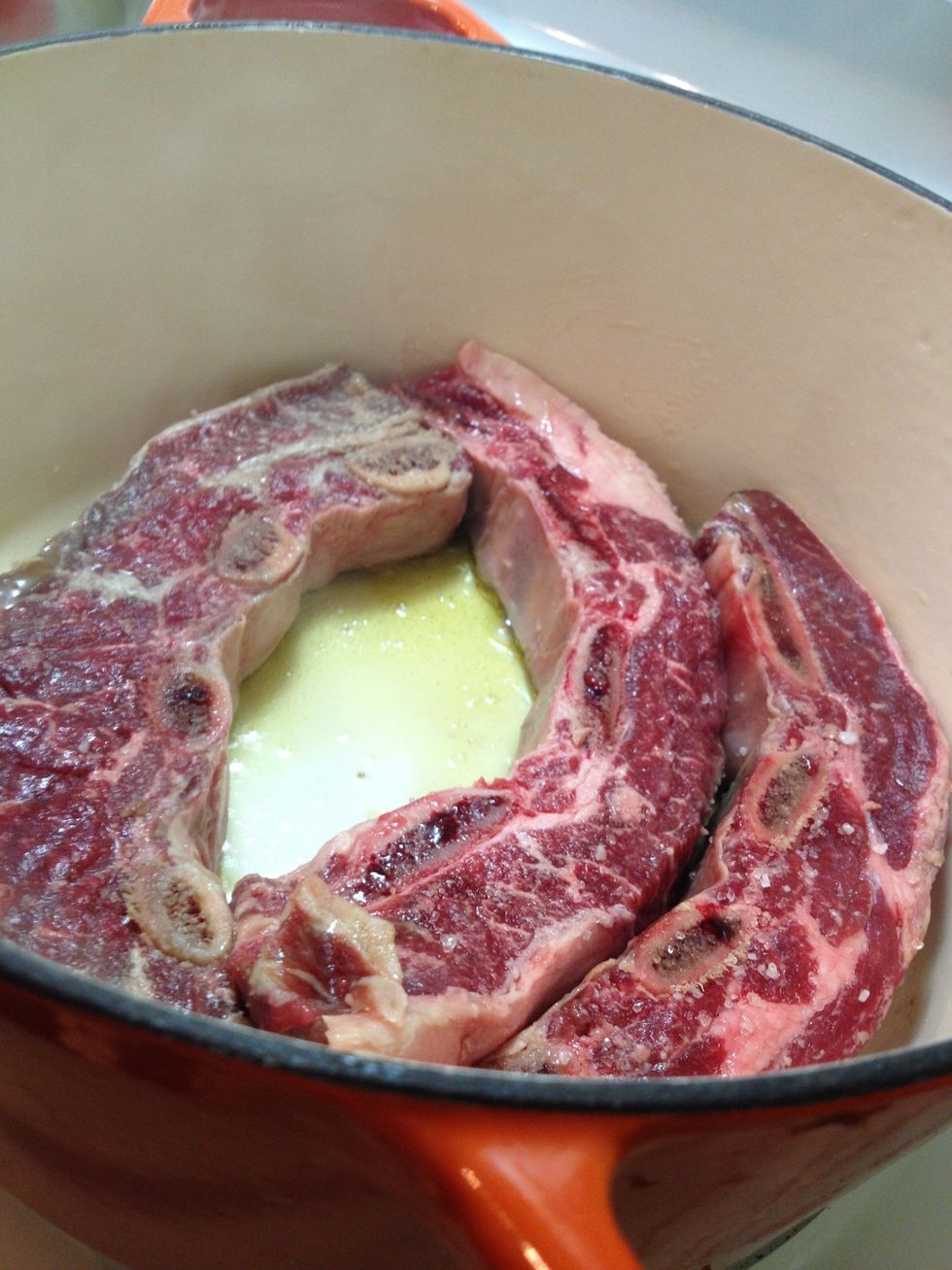 Warm some some olive oil in a dutch oven or pan and when hot place the ribs in and brown on both sides for 2-3 minutes per side until nice and brown.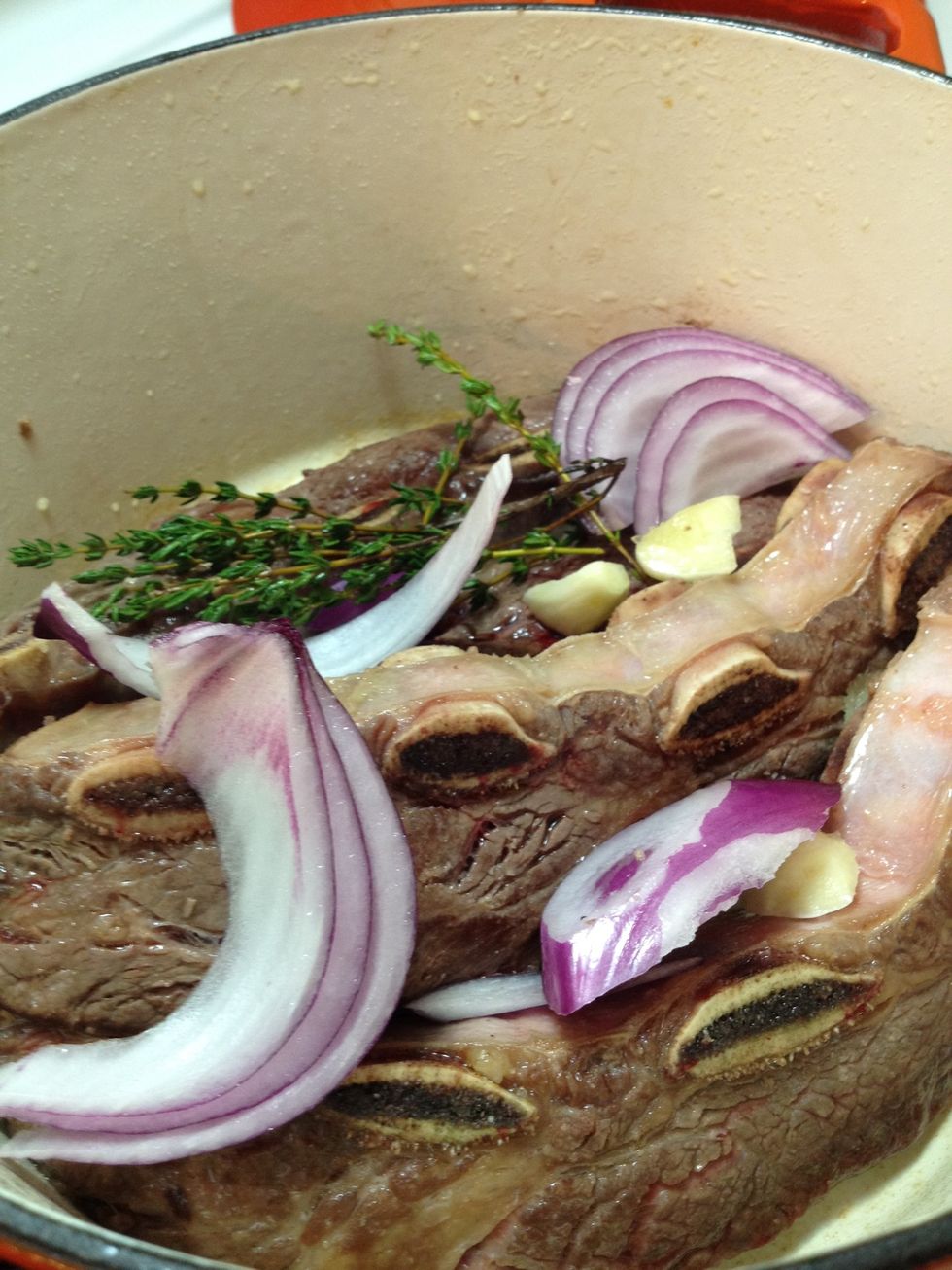 Once browned, make sure your ribs are in a dutch oven or roasting pan that has a lid. Add red onion, a few sprigs of thyme and a few cloves of garlic. I like everything cut in large chunks. Rustic!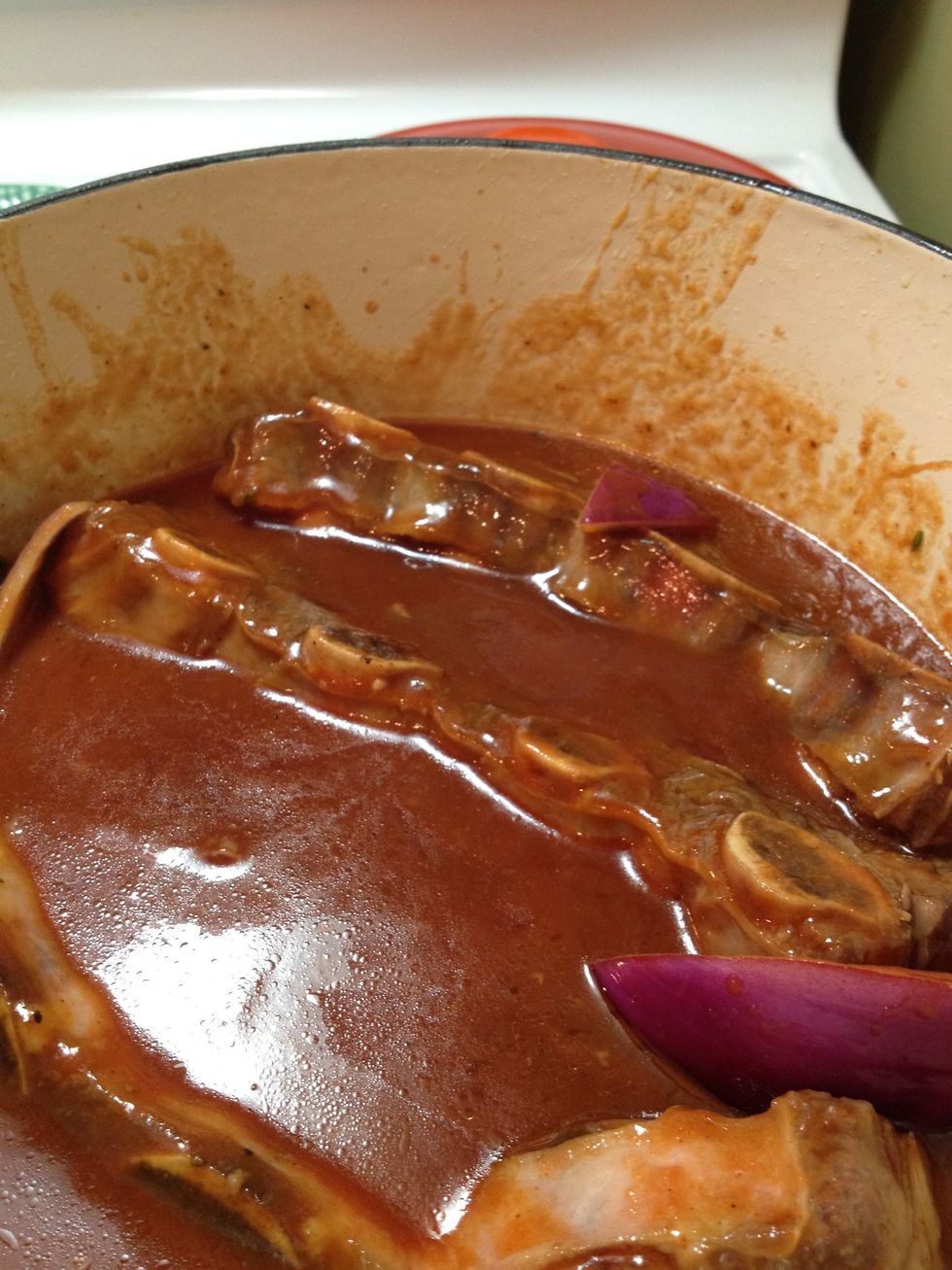 Add in loads of BBQ sauce, tomato sauce, honey, and a smidge of tabasco/Frank's Red Hot depending on how spicy you like your food. Make sure the sauce covers most if not all of the meat.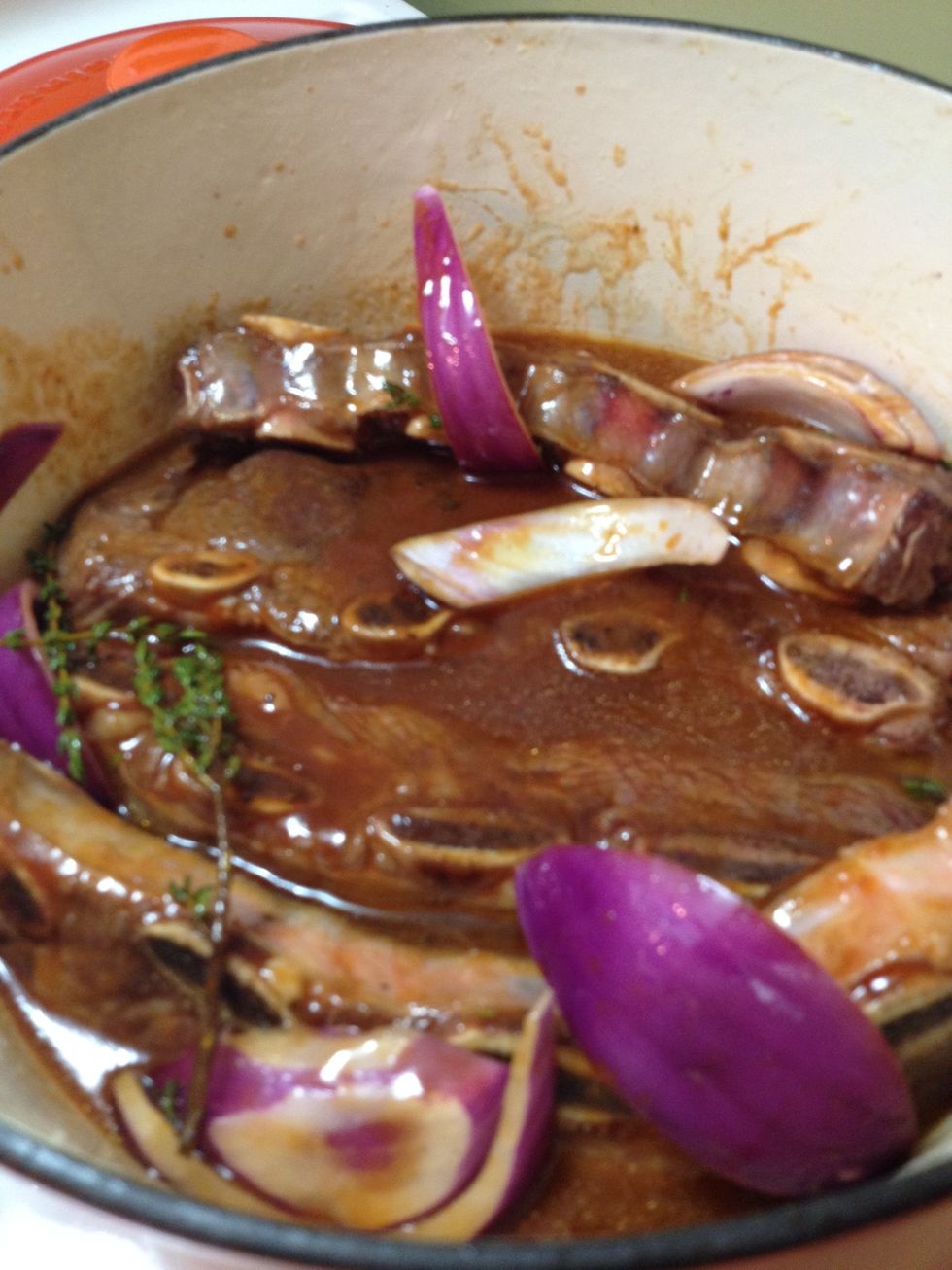 As it cooks the liquid will disappear. Add more of the sauces(honey, tomato, water, etc) to cover the meat. If you are feeling adventurous try red wine or even beer! Now, put the ribs into the oven !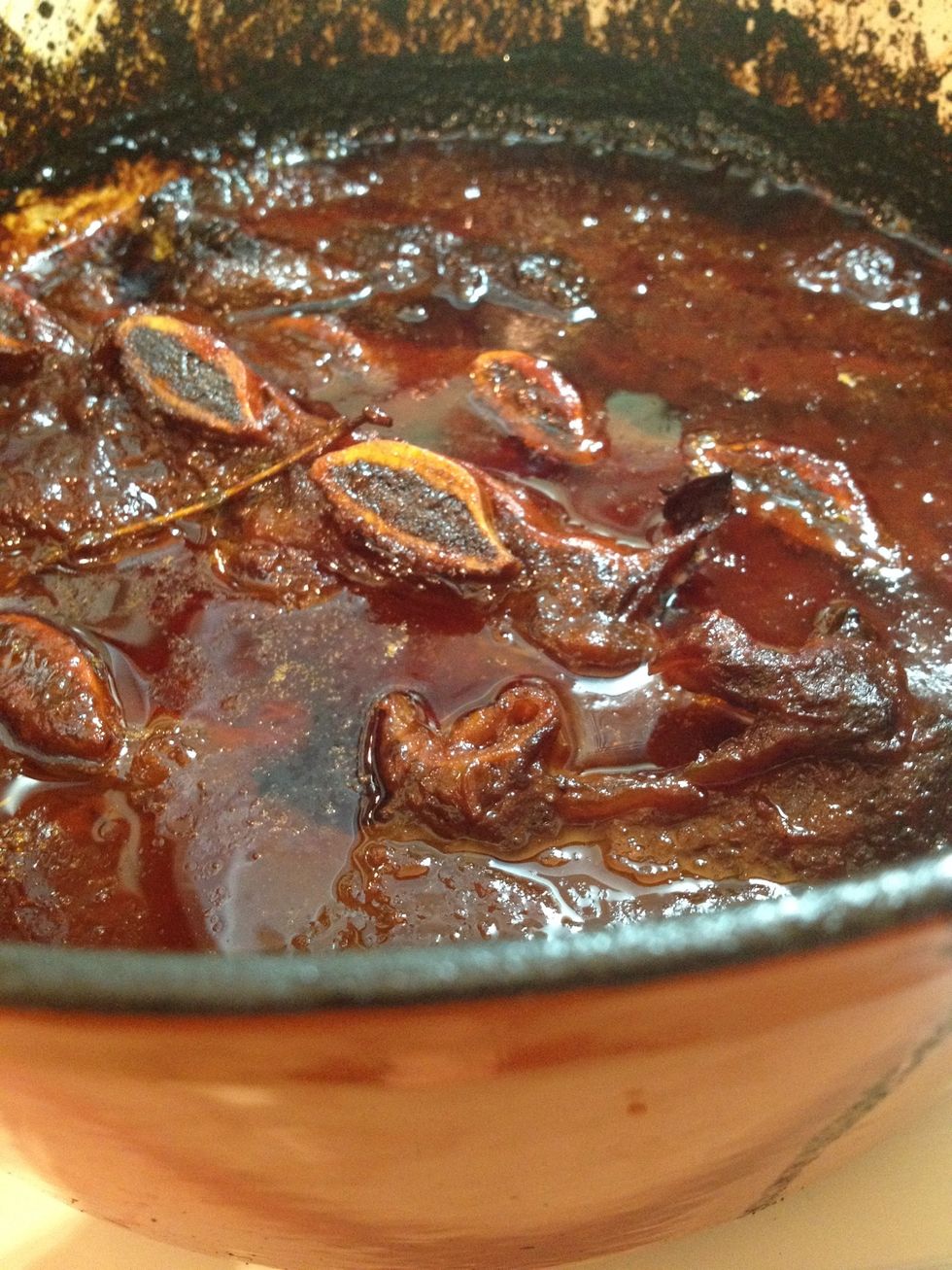 The ribs should take about 3 hours. Keep checking and add liquid when needed. When it's close to the end of cooking, take the lid off and cook longer to get the sauce nice and sticky.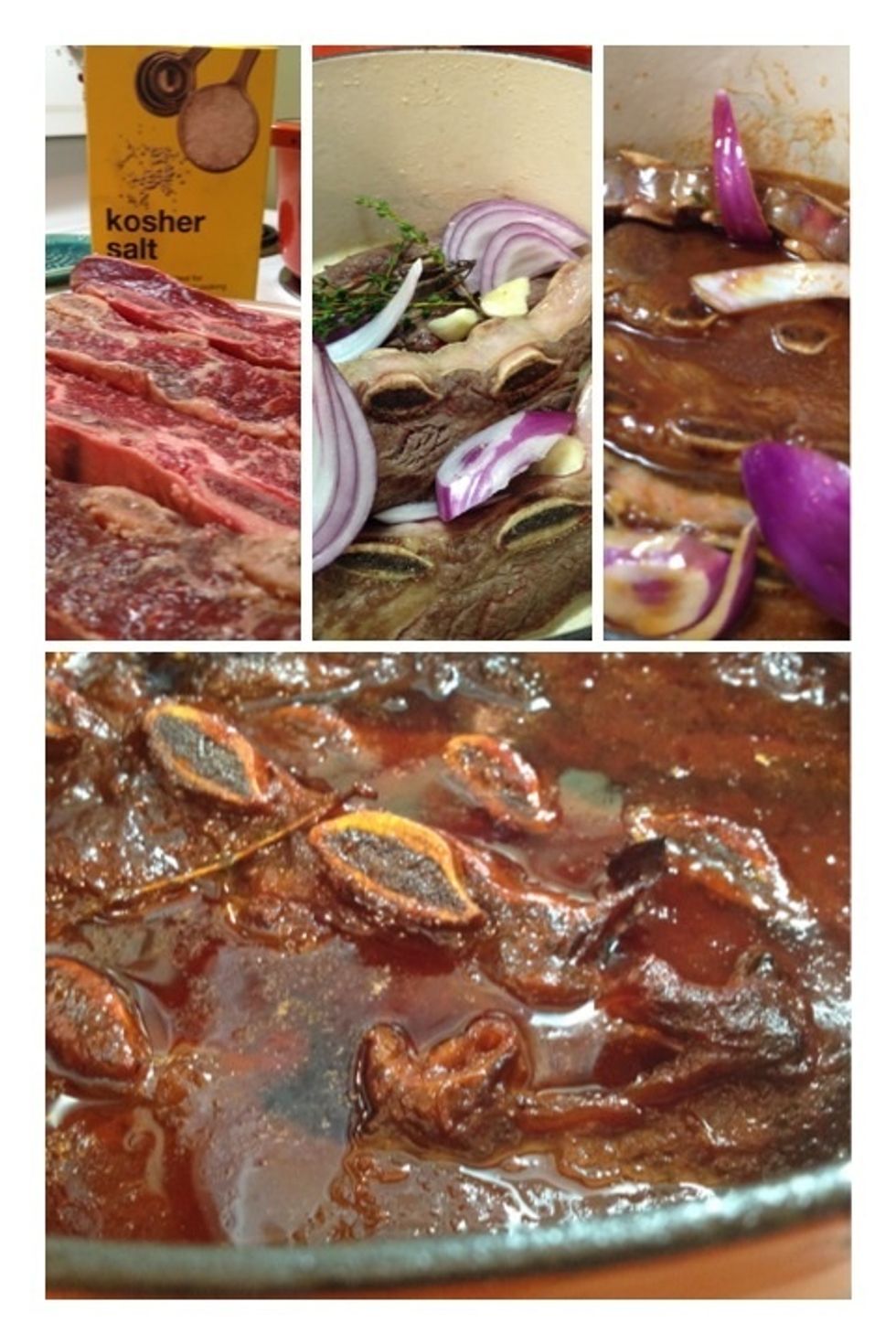 You'll know the ribs are done when the meat literally starts falling off the bone. Take them out of the oven and start plating. Find the garlic & onions in the sauce to place on the finished ribs.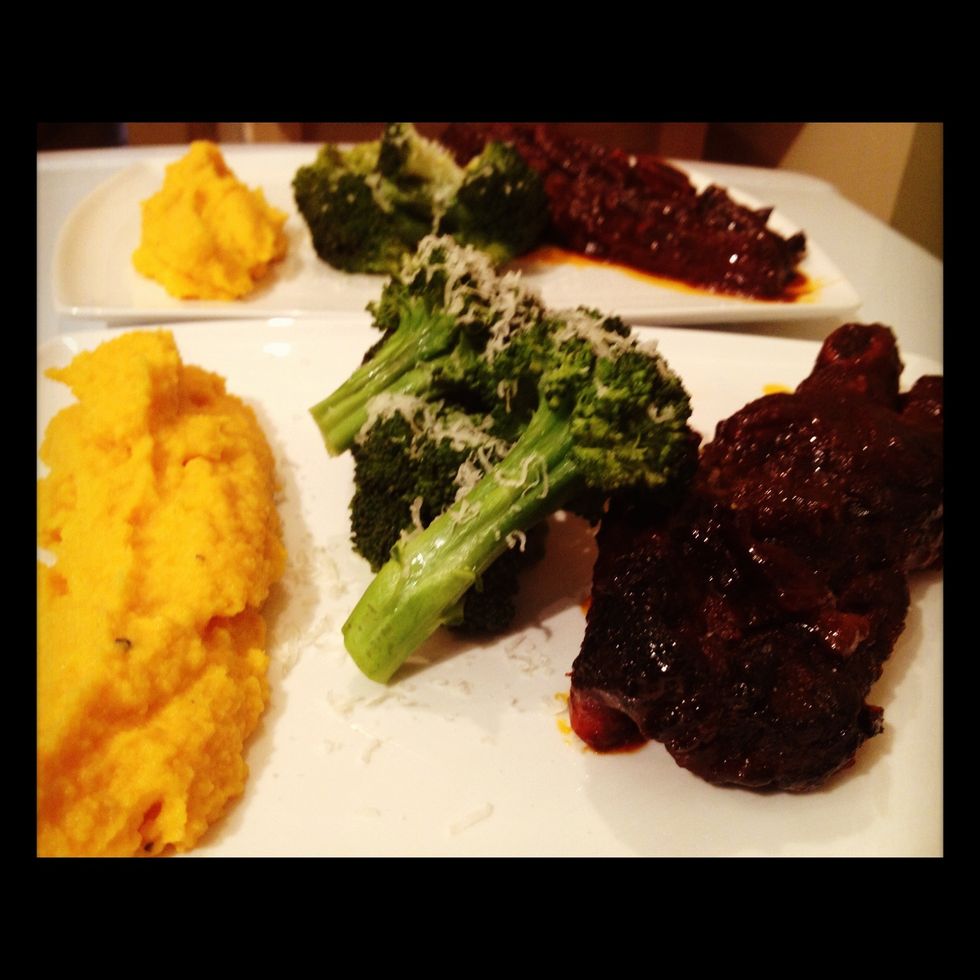 Serve with your favorite sides! (shown here: Steamed Broccoli with Parmesan and Carrot and Parsnip Purée) Enjoy with a napkin because it's gonna get messy!!! But well worth the mess, I promise.
4.0 Sides of braising beef side ribs
1/4c Red Onion
2.0 Sprigs of thyme
1/2 Bottle of Honey
1/2 Bottles of BBQ sauce
2.0 Cloves of Garlic
Kosher Salt
Fresh Ground Pepper
1/2 Can of plain Tomato Sauce
Few drops of Frank's Red Hot or Tabasco Sauce
Water(to add to sauce as needed)
Karen Kerr
Toronto based foodie who likes to eat, cook, drink, talk food, share recipes and bake. Not necessarily in that order.