Make Fall Inspired Dream Life Mixed Media Canvas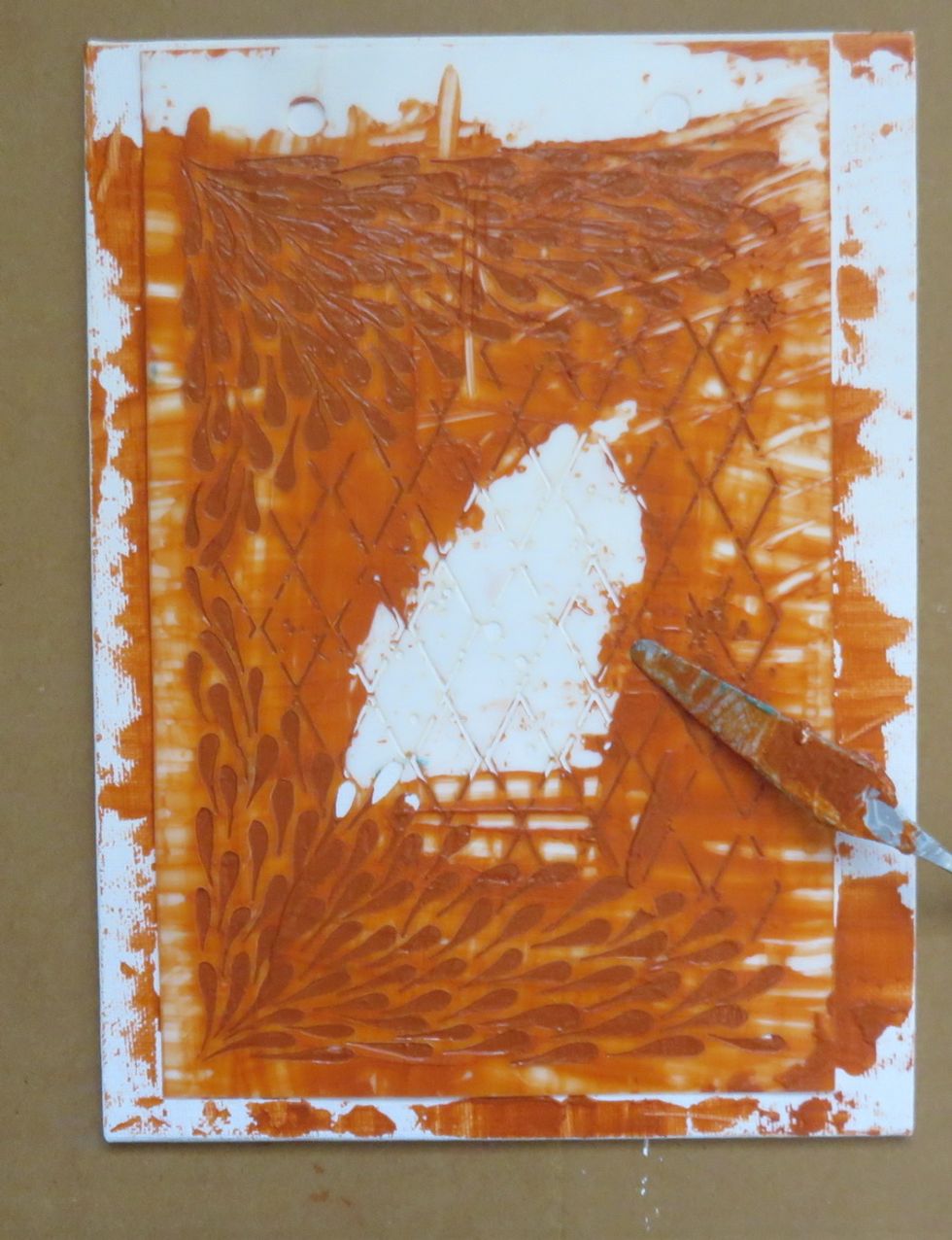 Use Lattice stencil over the canvas and cover it with half and half mix of Tango and Kona vlevet paints. Actually it was my try to make Terracotta paint that is retired and I think it worked.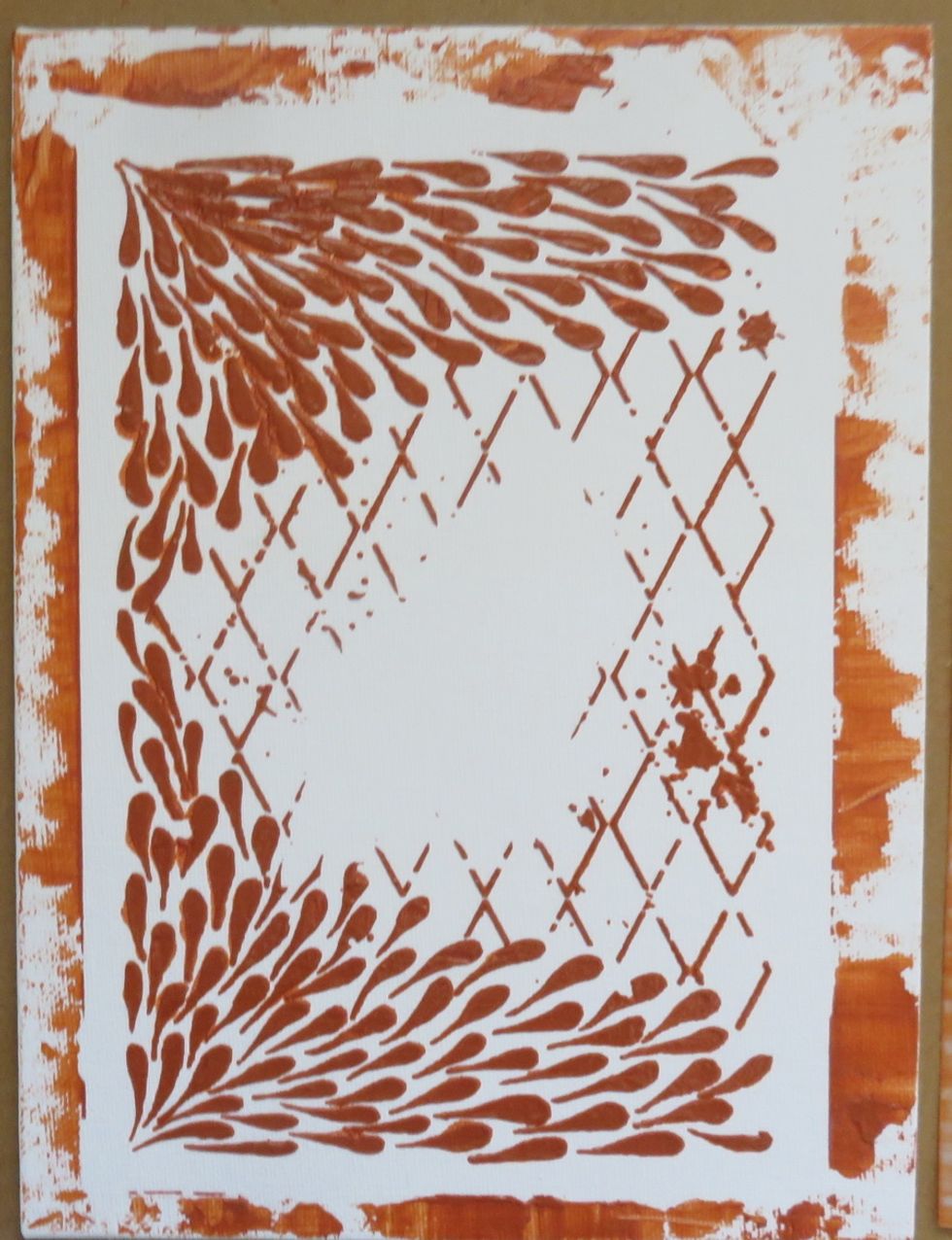 Spread some leftover paint to the edges. This is how it looks without the stencil.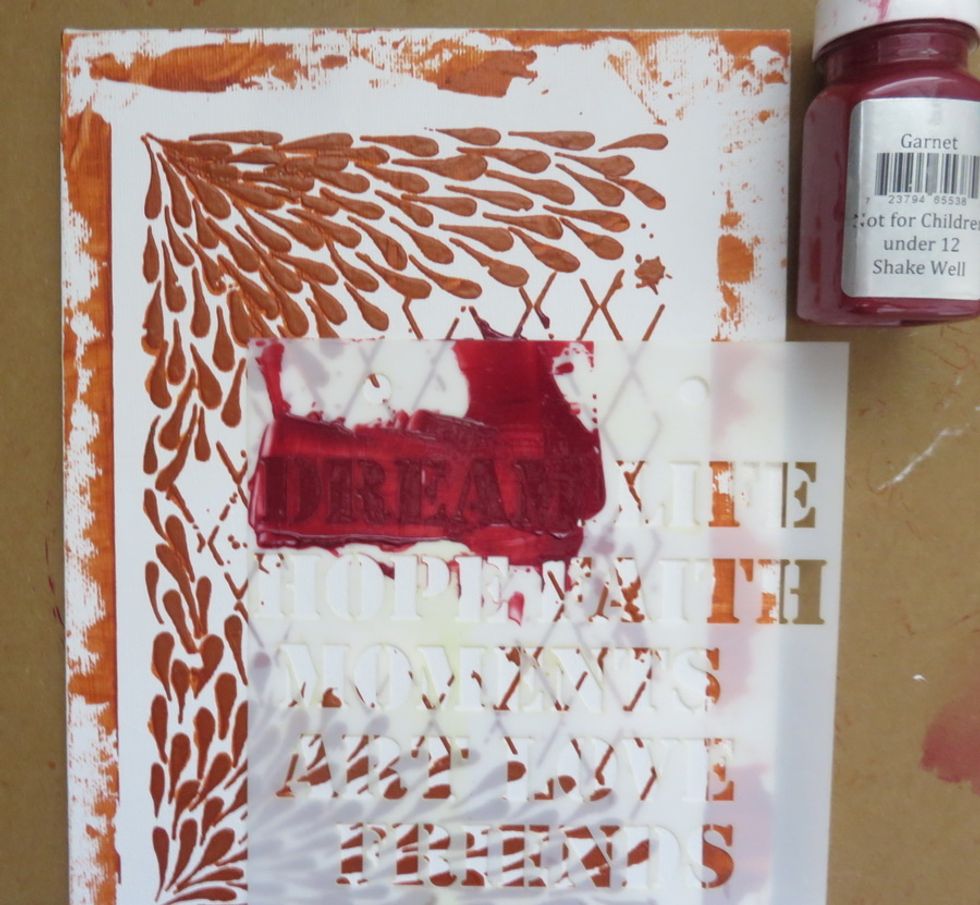 Add red paint (I used Garnet and this color is retired) over Soliloguy stencil word " Dream".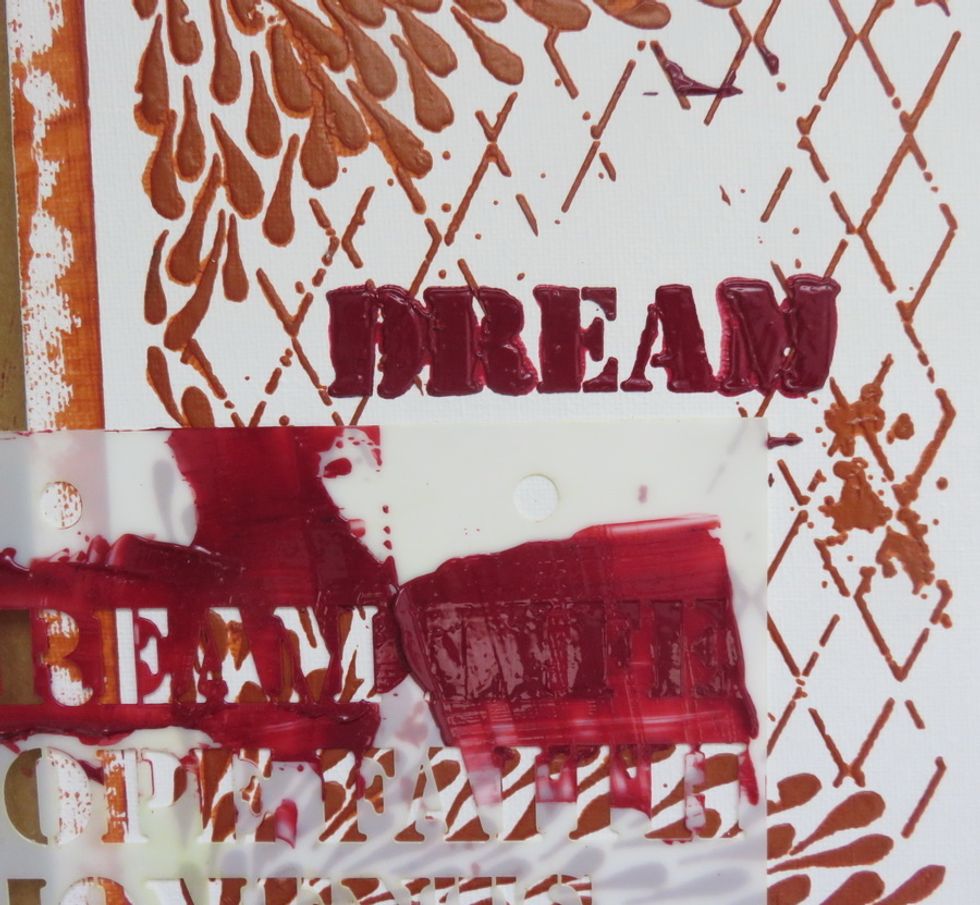 Move Soliloguy stencil and cover the word Life with the same red paint.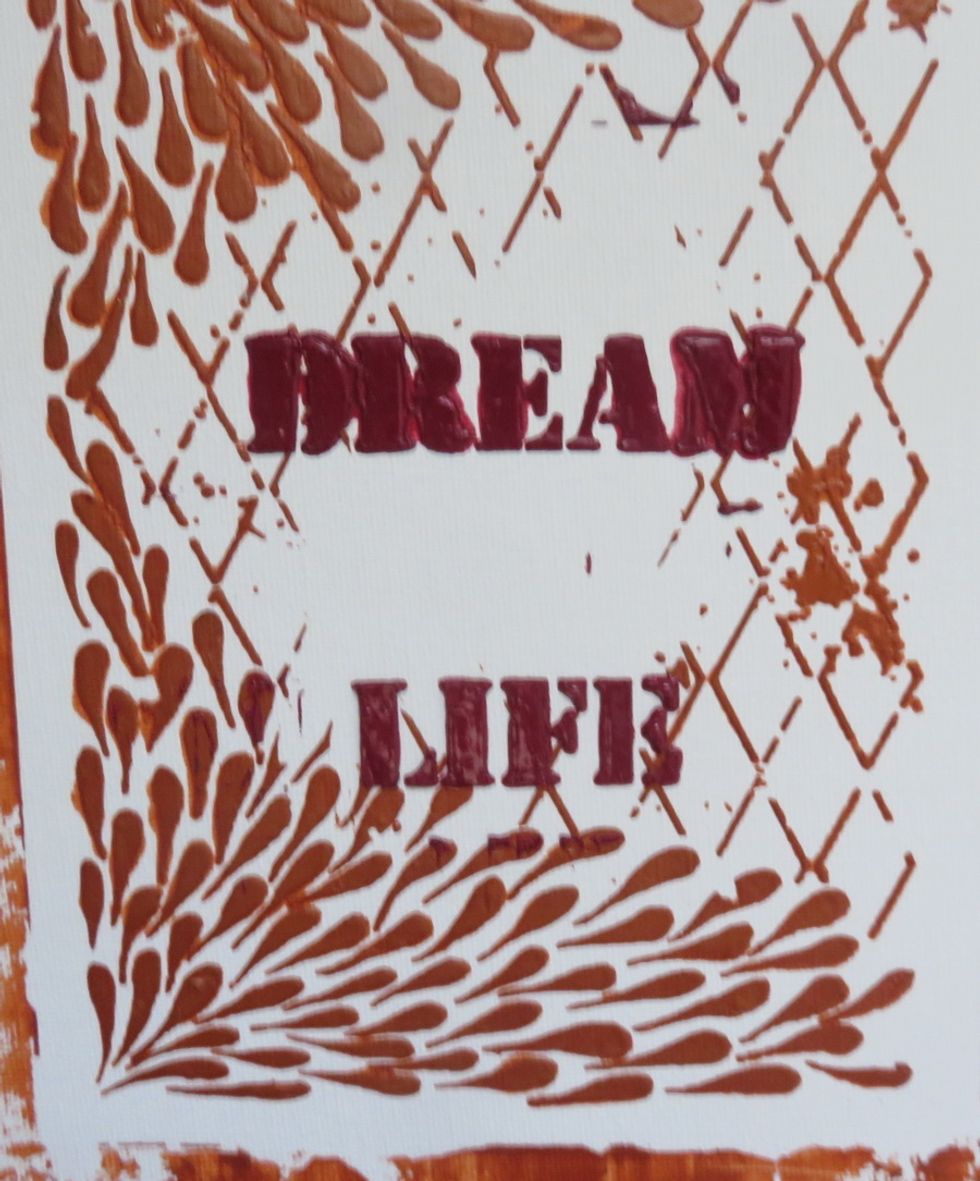 This is how the canvas looks now with both title sords dry.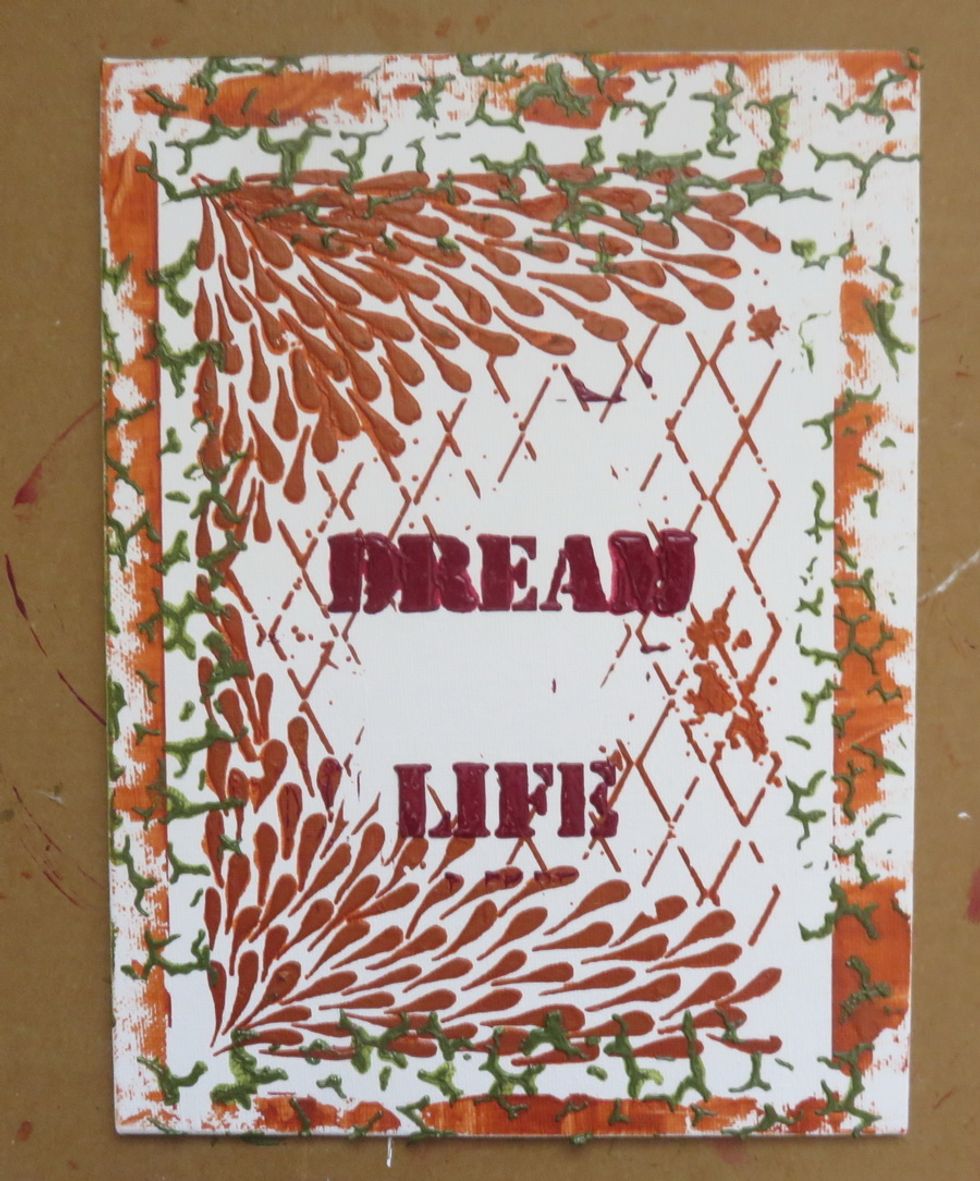 Add Leaf paint over the edges using AA Cracked stencil as shown.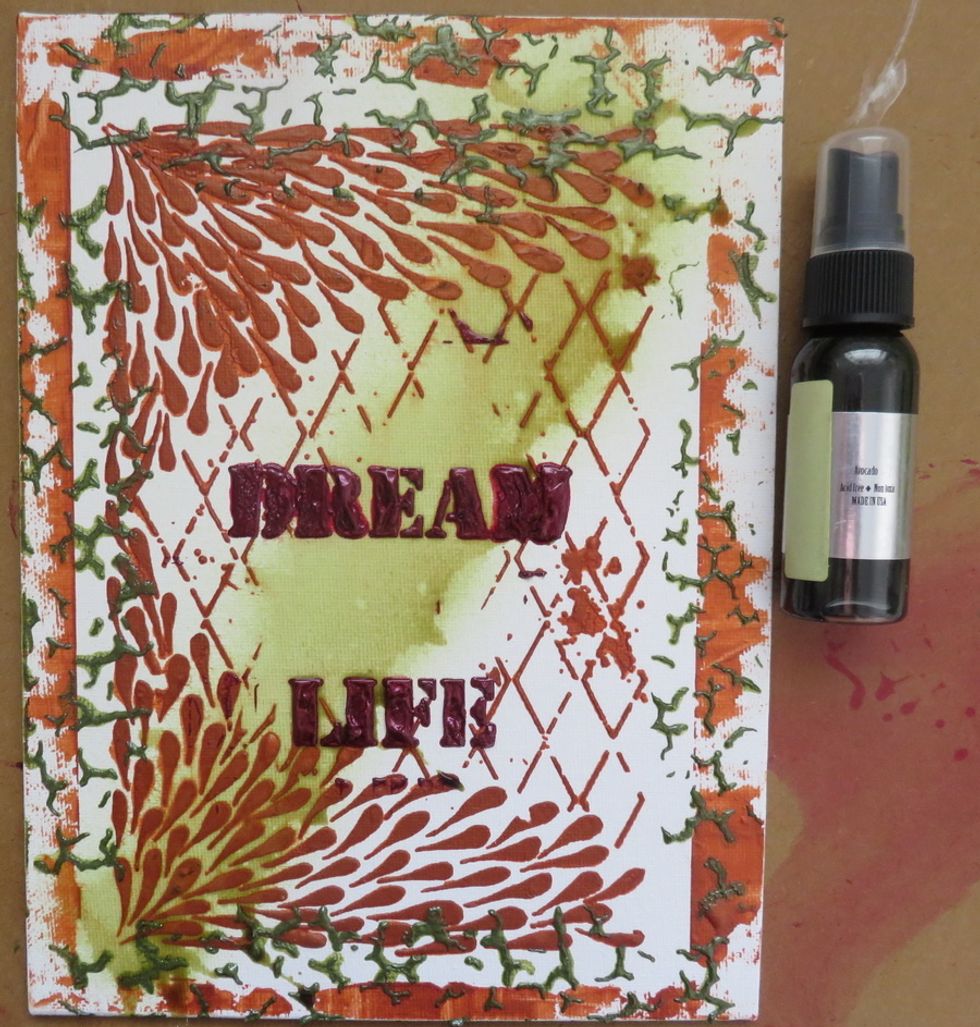 Spray with Avocado Colorations spray in the middle of the canvas.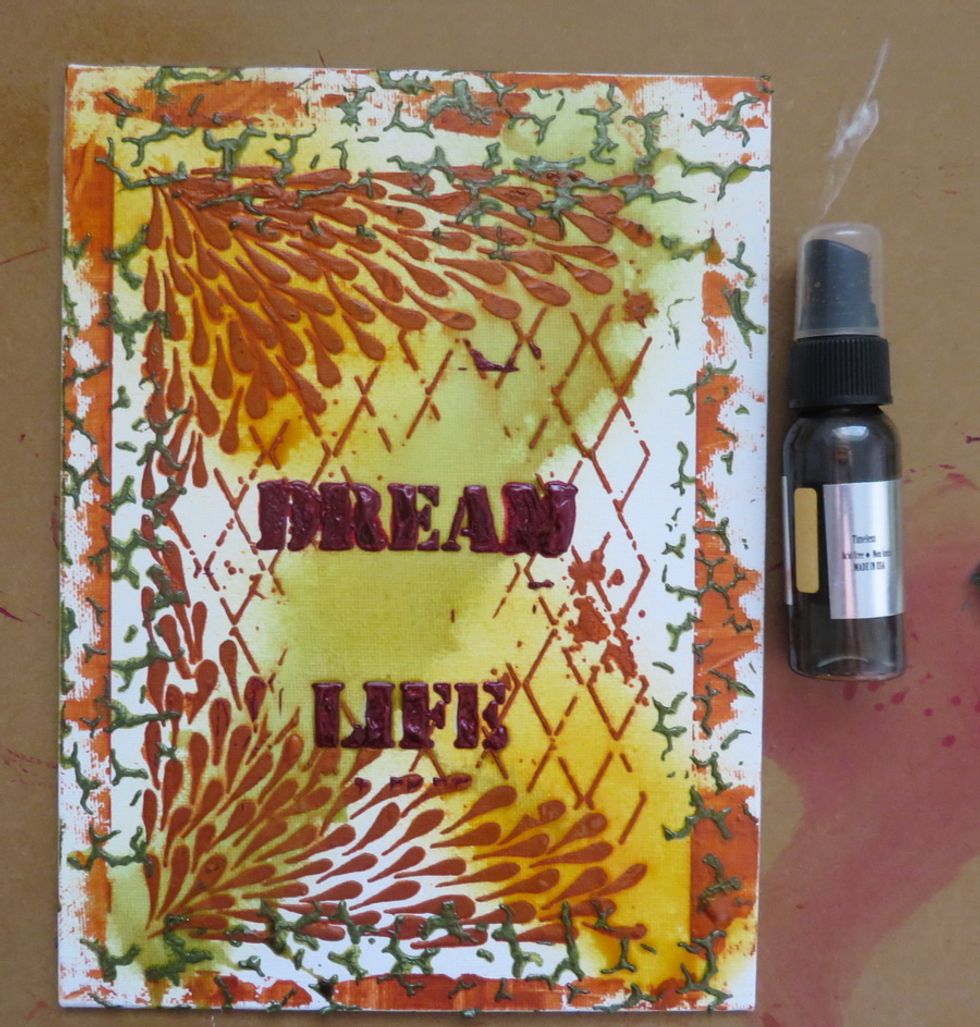 Add more spray color with Timeless Colorations spray.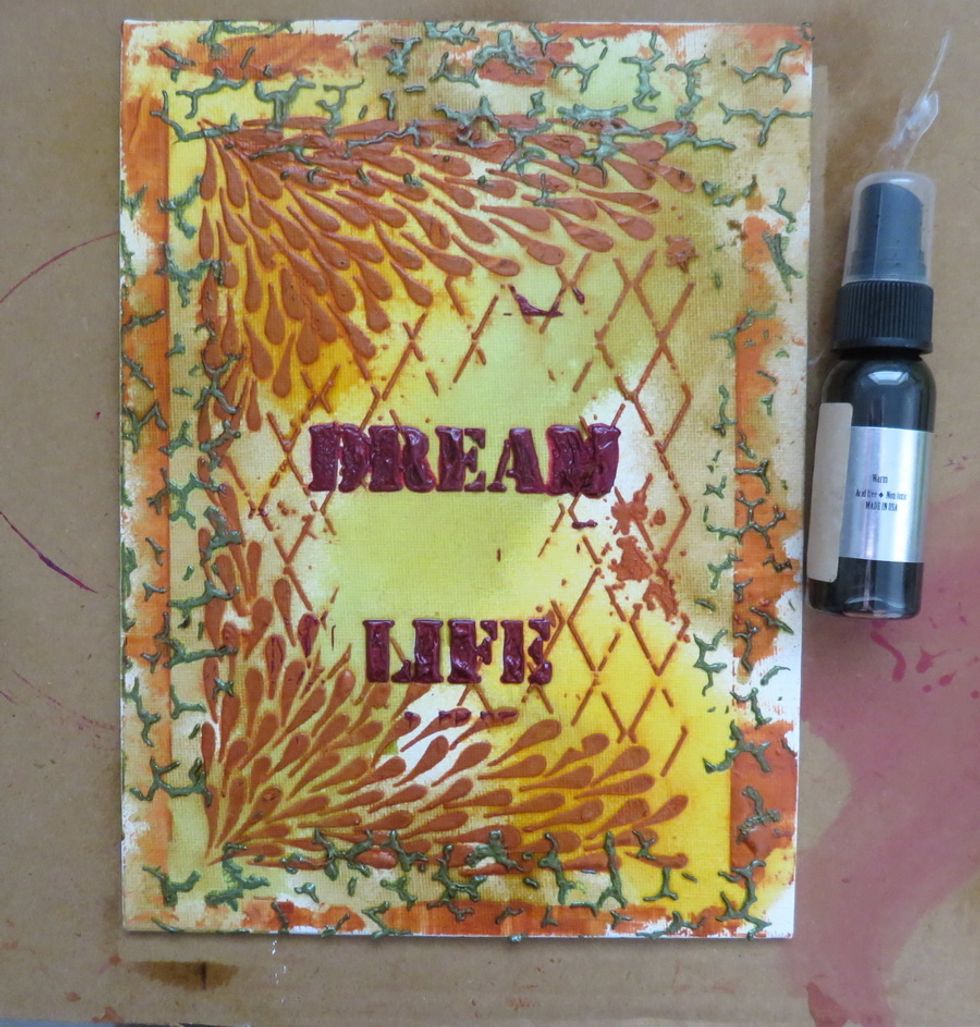 Add some Warm Colorations around. Please remember to dry each spray color before you add the next one.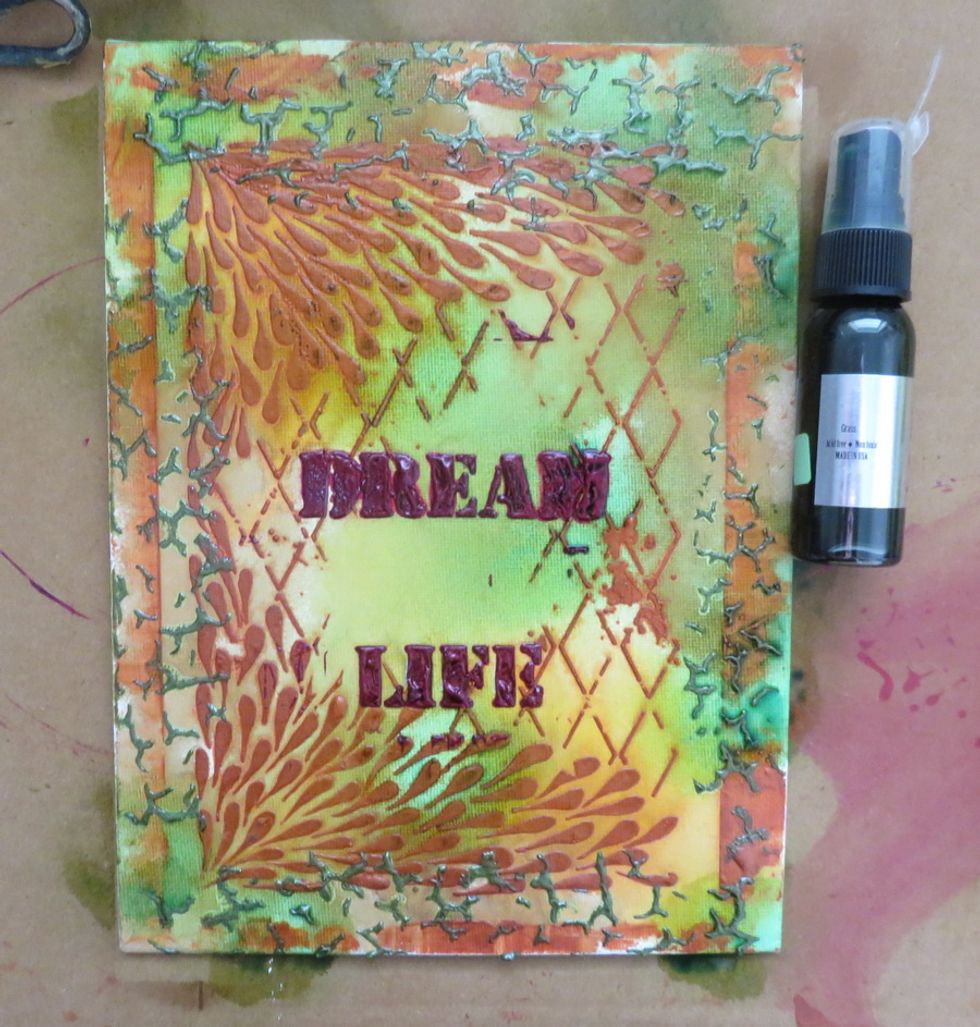 Add Grass Colorations spray as the last one over the canvas.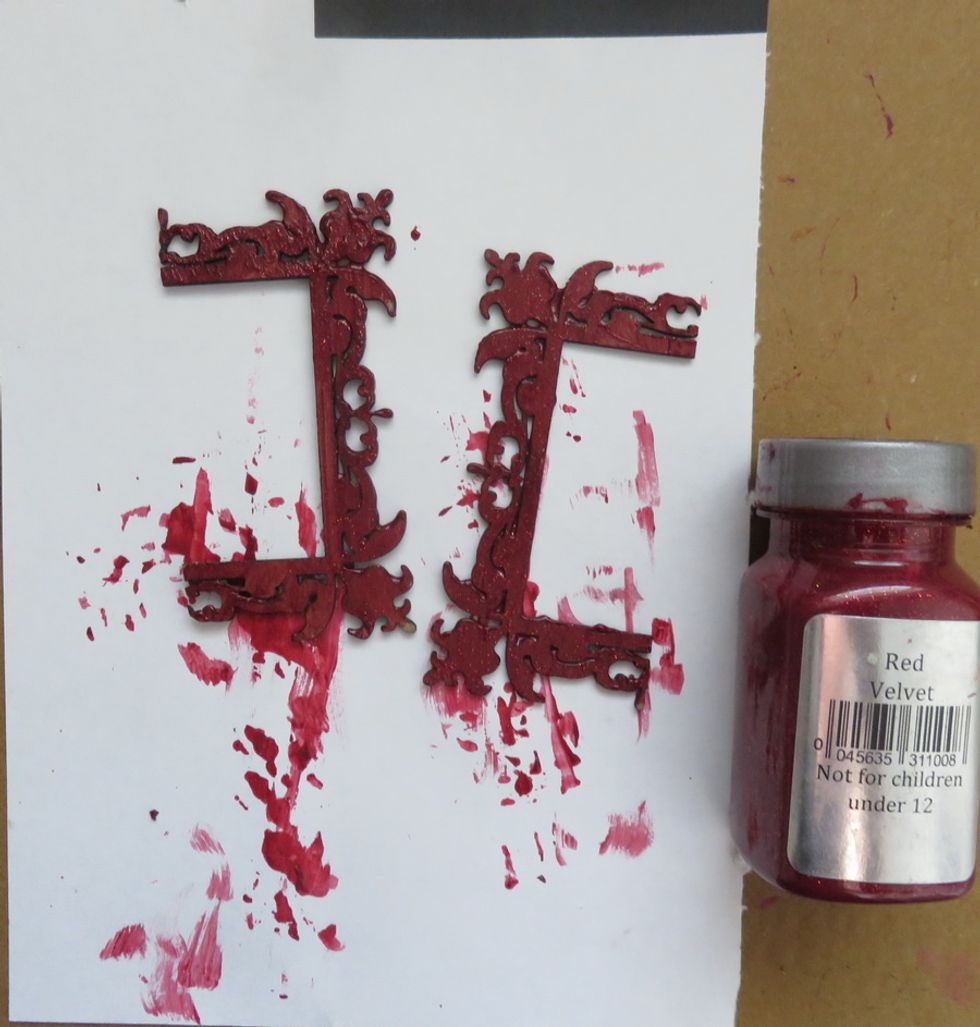 Cut the chipboard frame into halves and paint over with Red Velvet paint.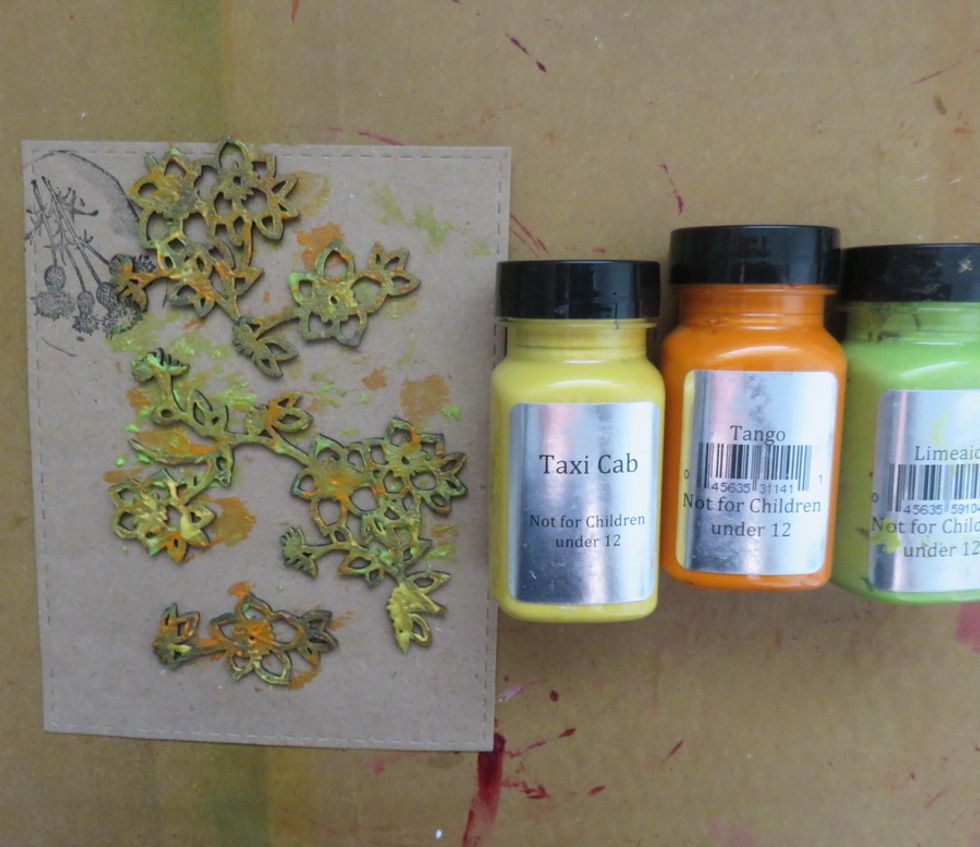 Paint the chipboard flowers with a mix of Taxi Cab, Tango and Limeaid paints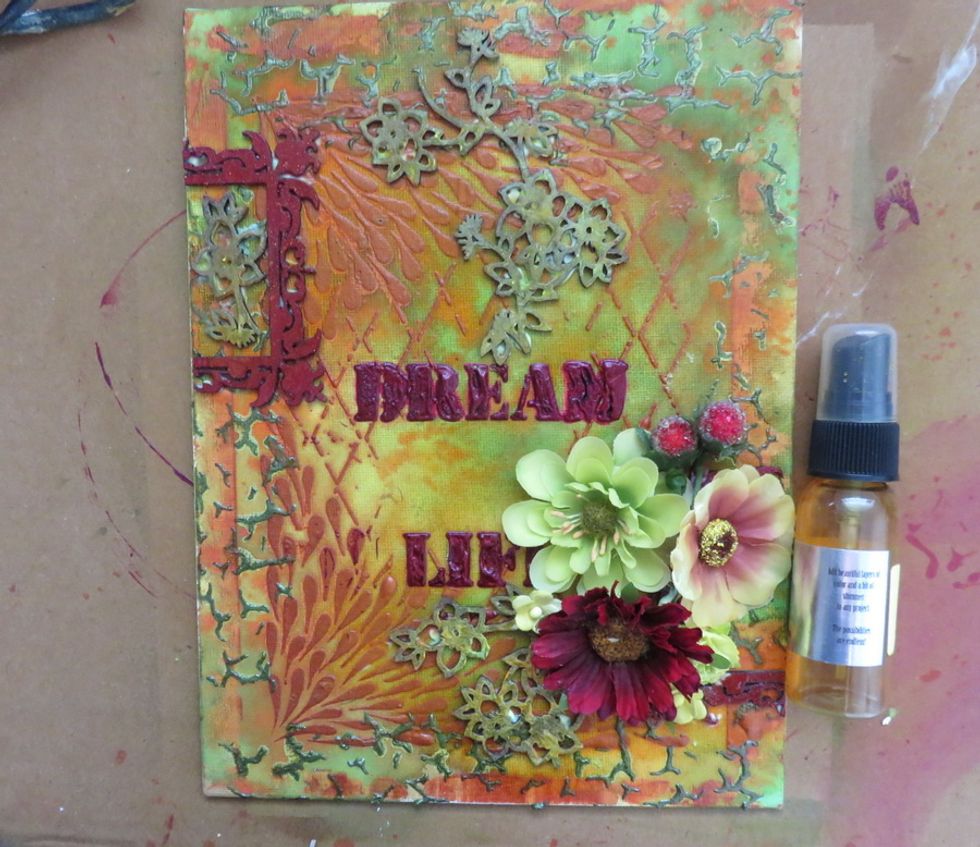 Glue the chipboards and the flowers as shown and spray with Glorious Colorations all over the piece.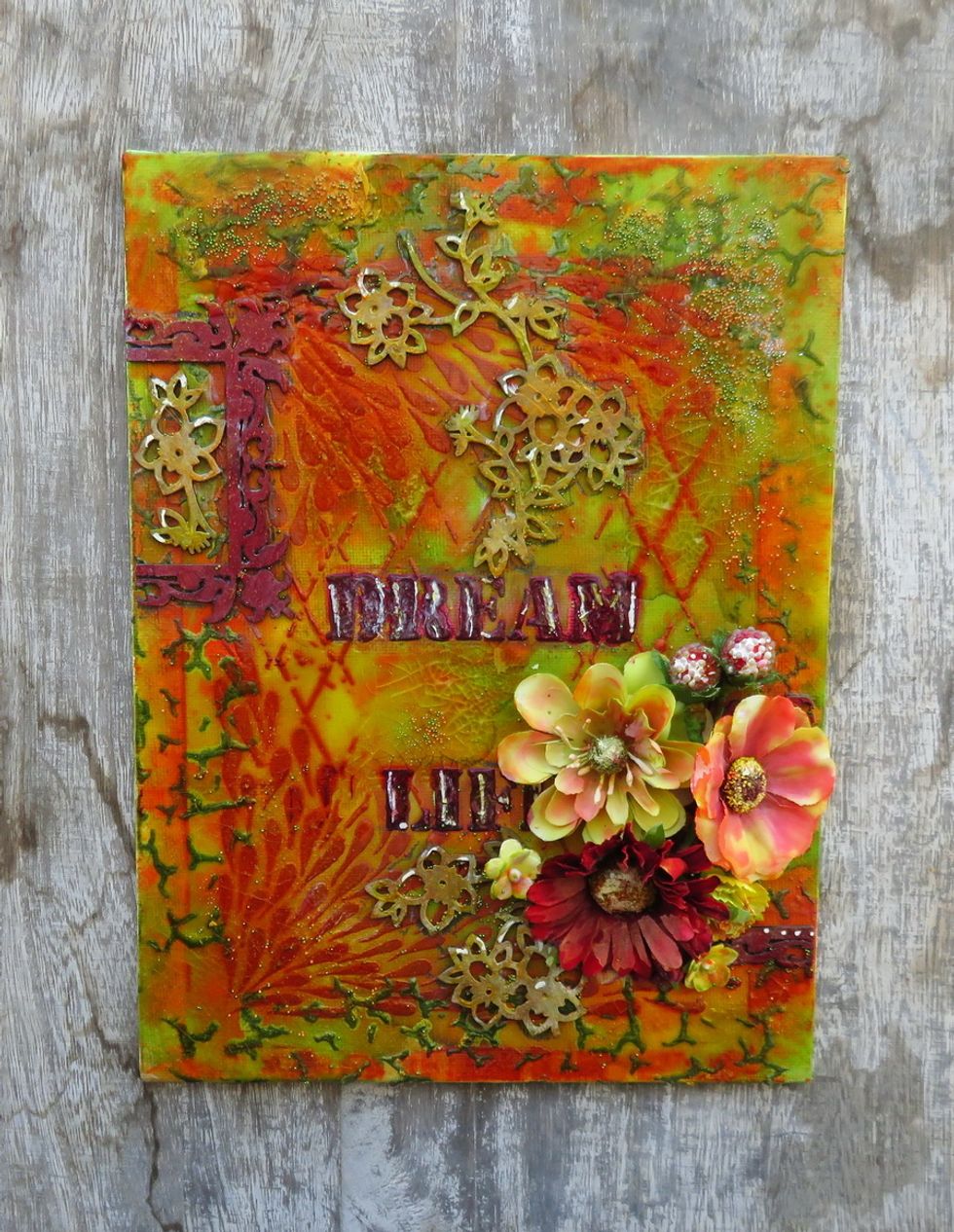 Here is our finished canvas.Some hoghlights were added with white pen and some shading was made with black marker.Some micro beads and crackle glaze medium were added over th canvas.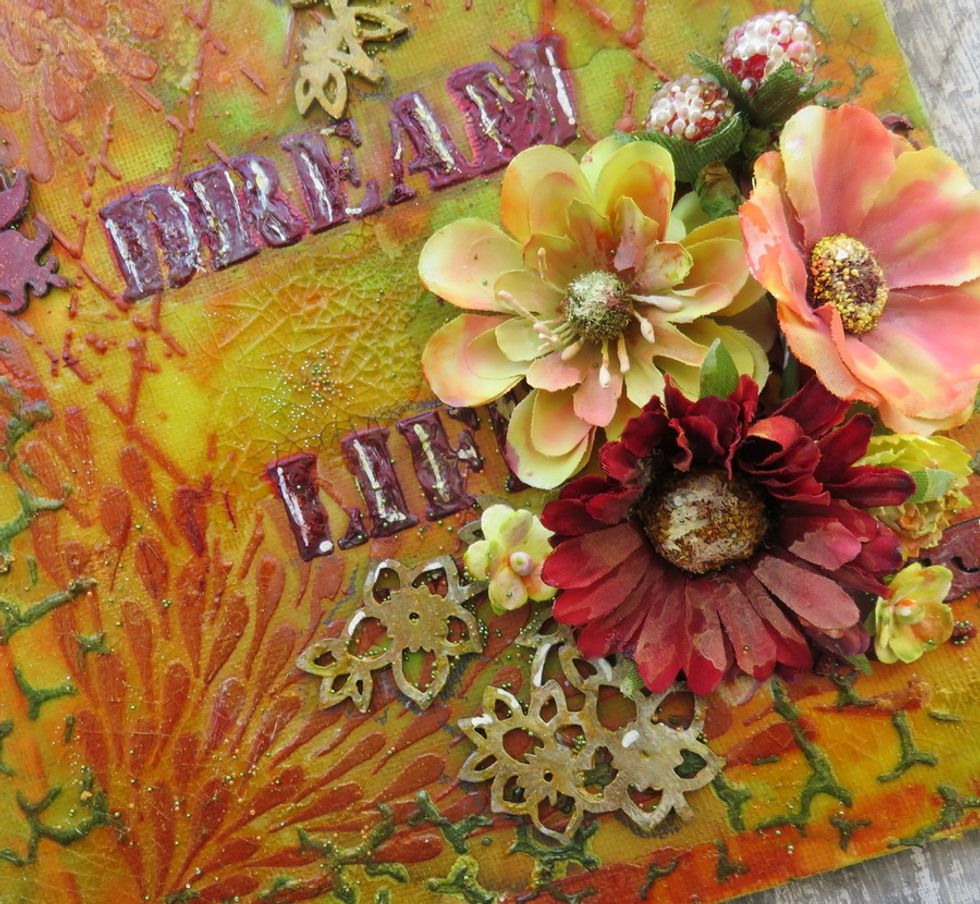 And here are some close- ups to the finished project.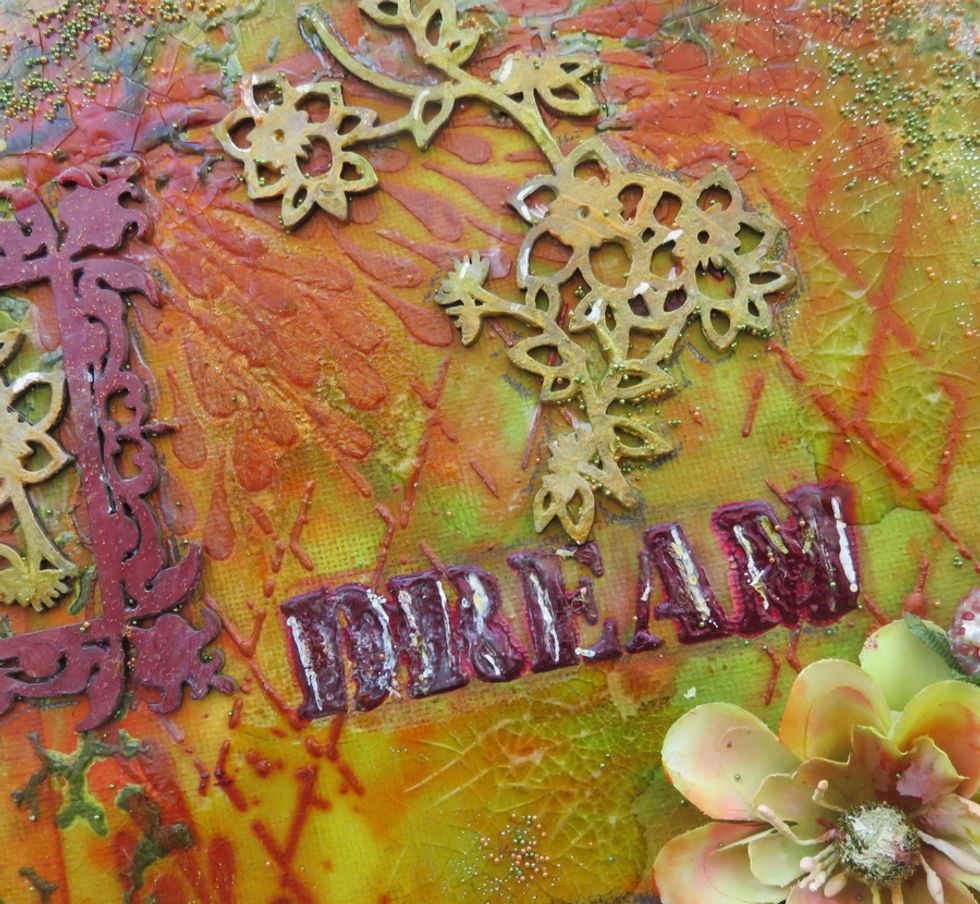 More fragments from the finished project.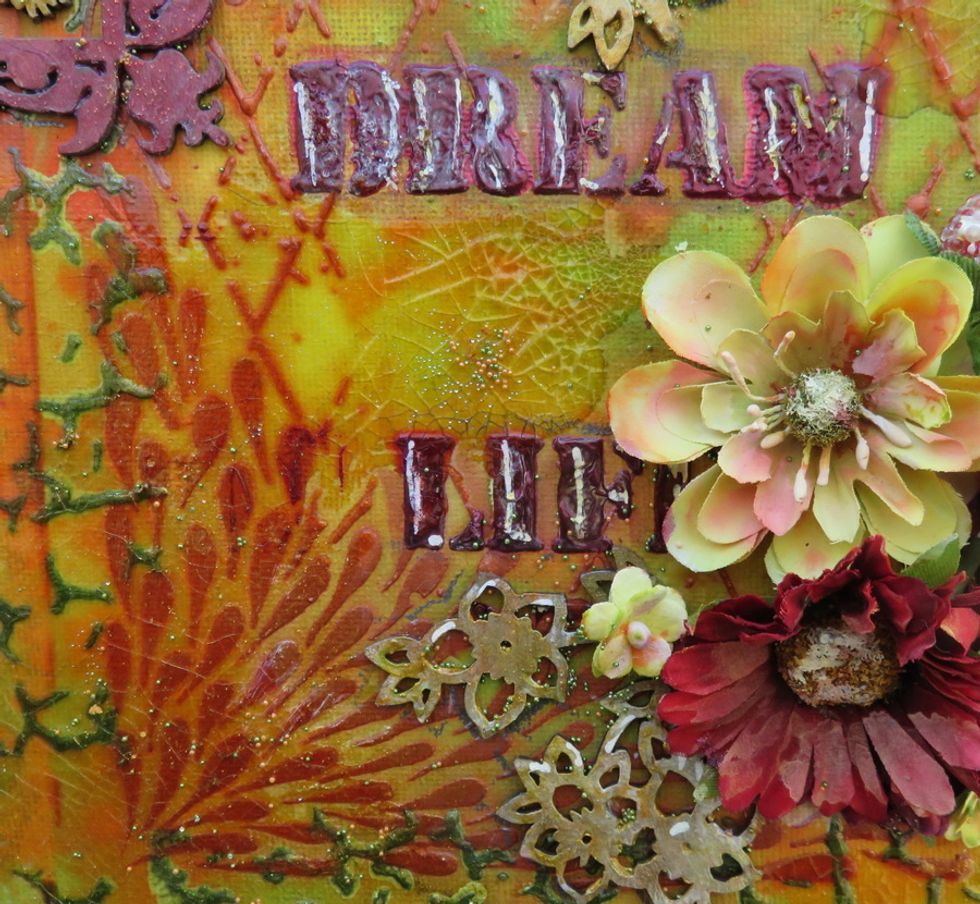 And more close- ups to the finished project.
Flat gessoed canvas
Tango Velvet paint- AA
Kona Velvet paint- AA
Soliloguy stencil- AA
Garnet paint- AA
Cracked stencil- AA
Leaf Sorbet-AA
Avocado Colorations Spray- AA
Timeless Colorations spray- AA
Warm Colorations spray-AA
Grass Colorations spray- AA
Red Velvet Sorbet- AA
Taxi Cab Vwlvet- AA
Limeaid Velvet- AA
Glorious Colorations Spray- AA
Silk and paper flowers
Chipboards
Micro beads
Crackle glaze
Art Anthology
Art Anthology is a manufacturer of dimensional mediums.\n\nCome chat with us in our Facebook Group: Art Anthology Adventures in Art