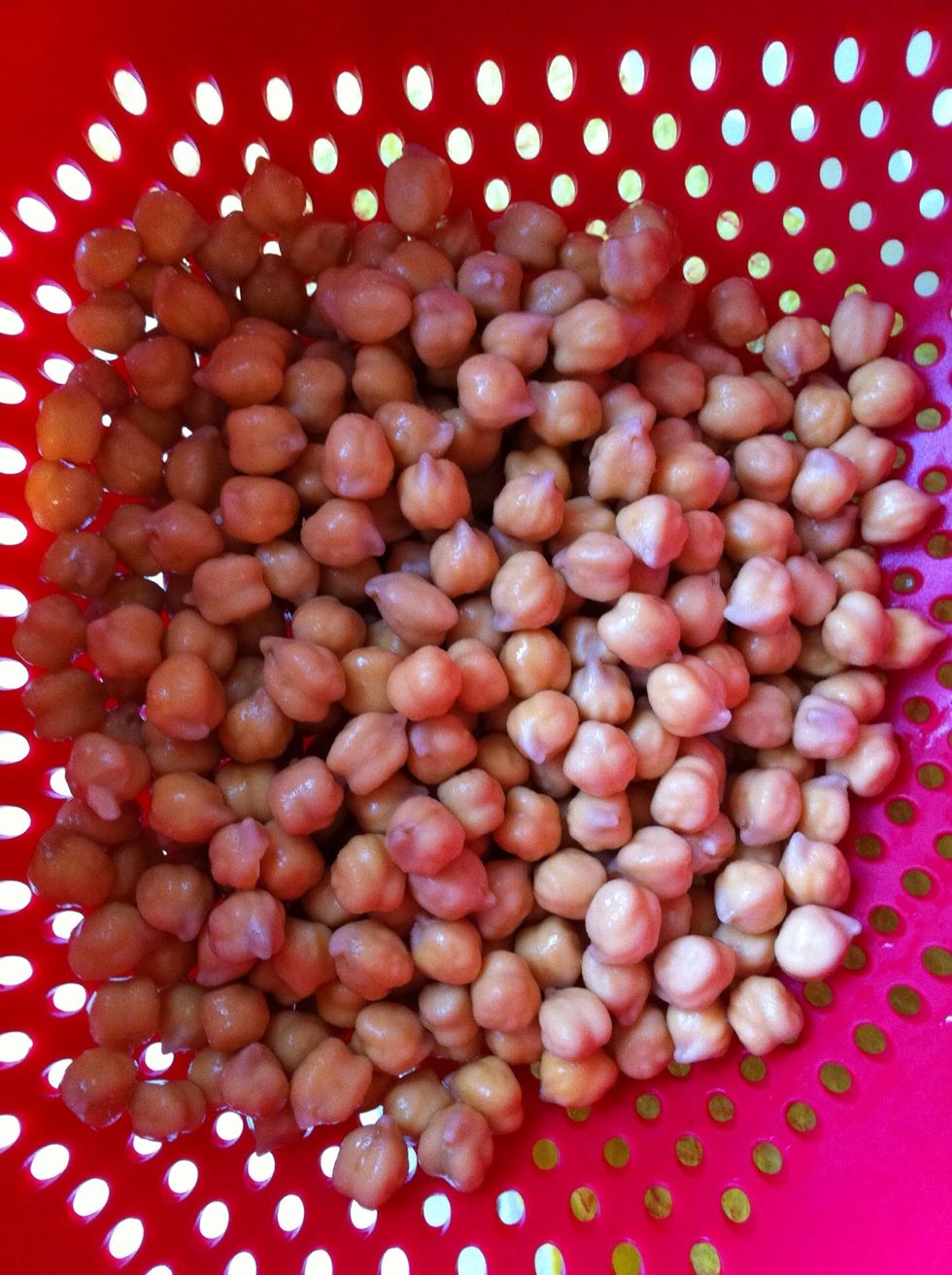 First you need to soak the dry chickpeas in water for 15 - 20 hours. DO NOT USE chickpeas from a can! There is no need to boil them.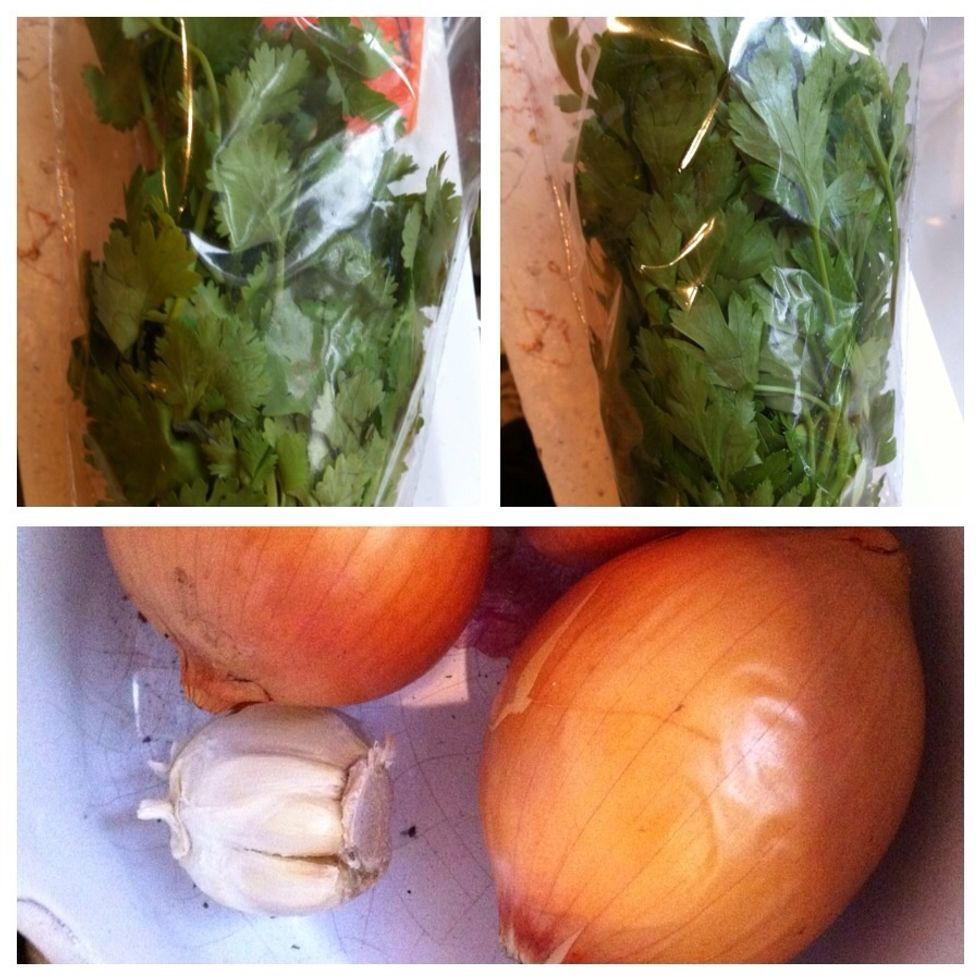 Place the coriander, onion, garlic and the parsley in the food processor and chop it. You can use a meat grinder.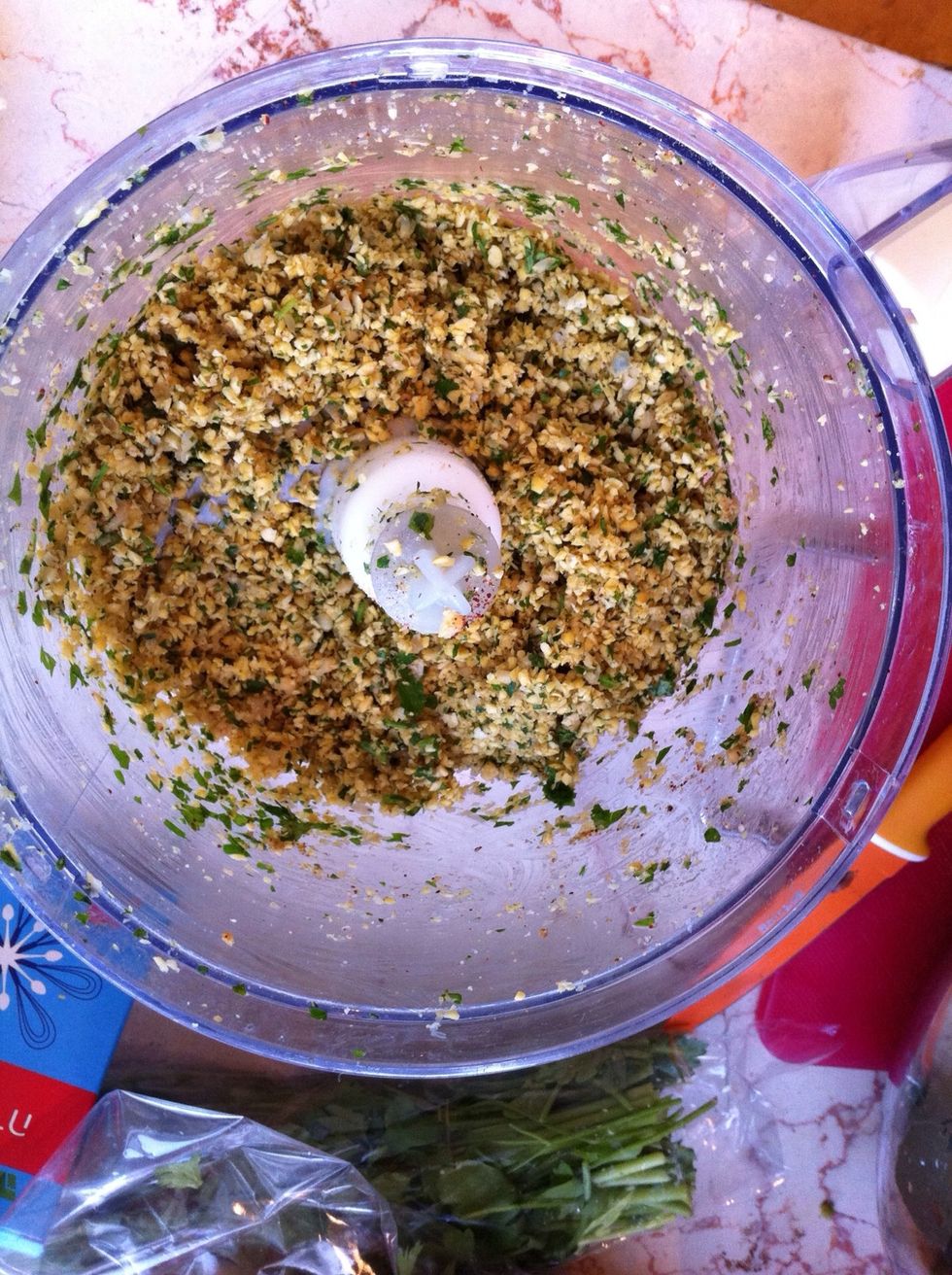 Add the chickpeas, cumin, paprika, baking soda, bread crumbs, salt and pepper (by taste) and chop until you get a nice mixture. The mix should be a bit dry so DO NOT add water!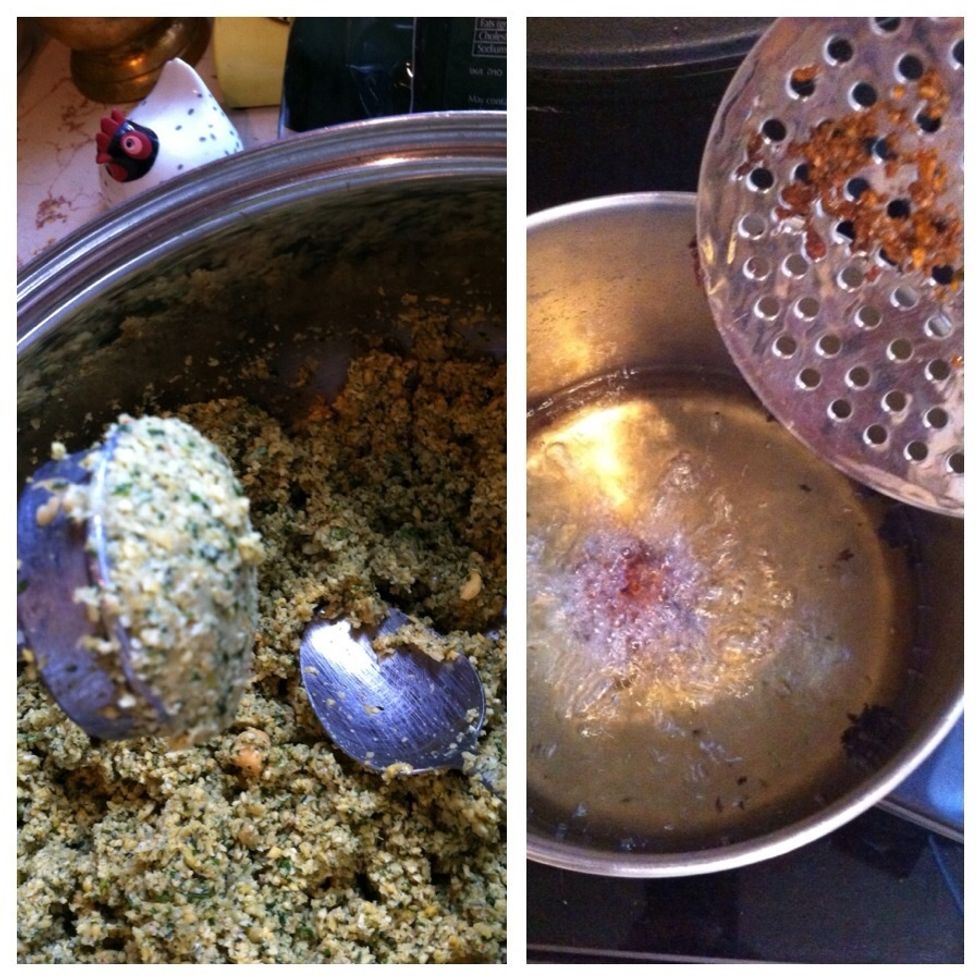 After heating the oil up to 180C you can start frying the Falafels. You can use 2 spoons to make the round shape. Fry it until its nicely brown and crispy.
Done! Bon appetite... (Tip: Put it in a pita bread and add some tachina).
1/2kg Chickpeas
1.0c Coriander
1/2c Parsley
3.0 Garlic units
Salt
Pepper
1/2c Bread crumbs
2.0tsp Cumin
2.0tsp Paprika
1.0l Canola Oil
1/2tsp Baking soda
1.0 Onion