I got inspiration for this craft from Pinterest.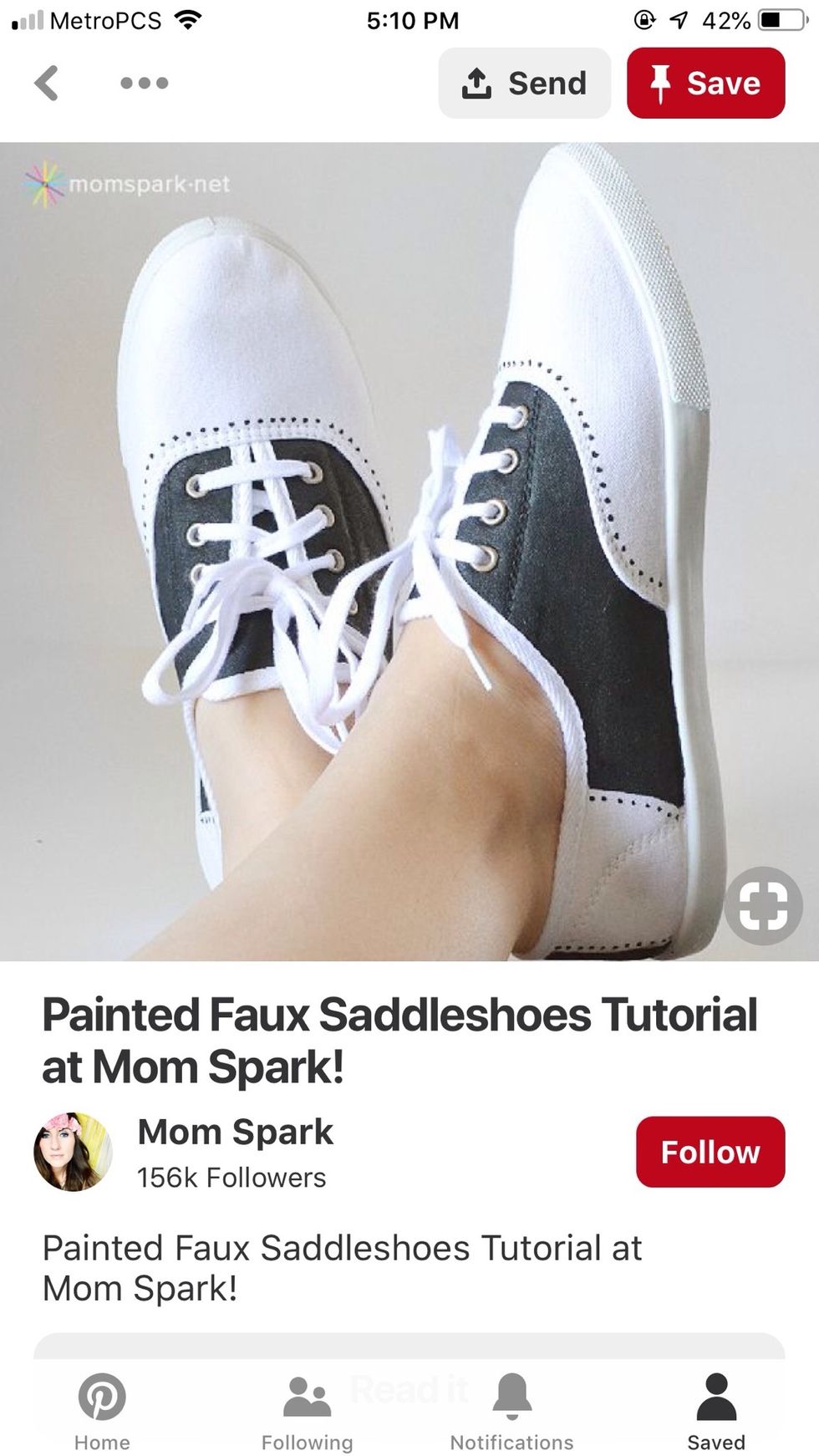 Here's my inspiration.
First, take out the shoelaces.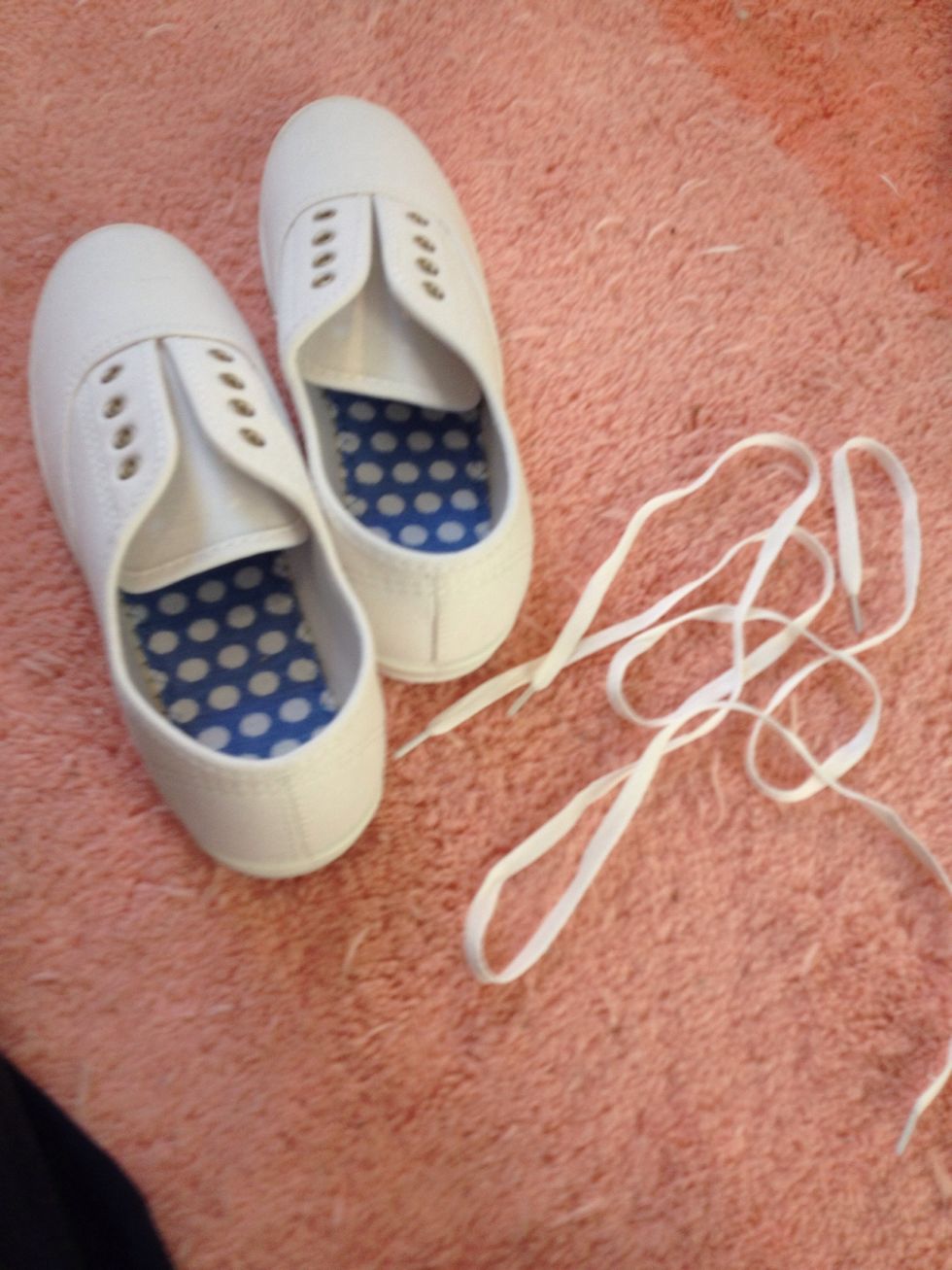 Then, using the permanent markers, draw these lines on the heel, sides, and front.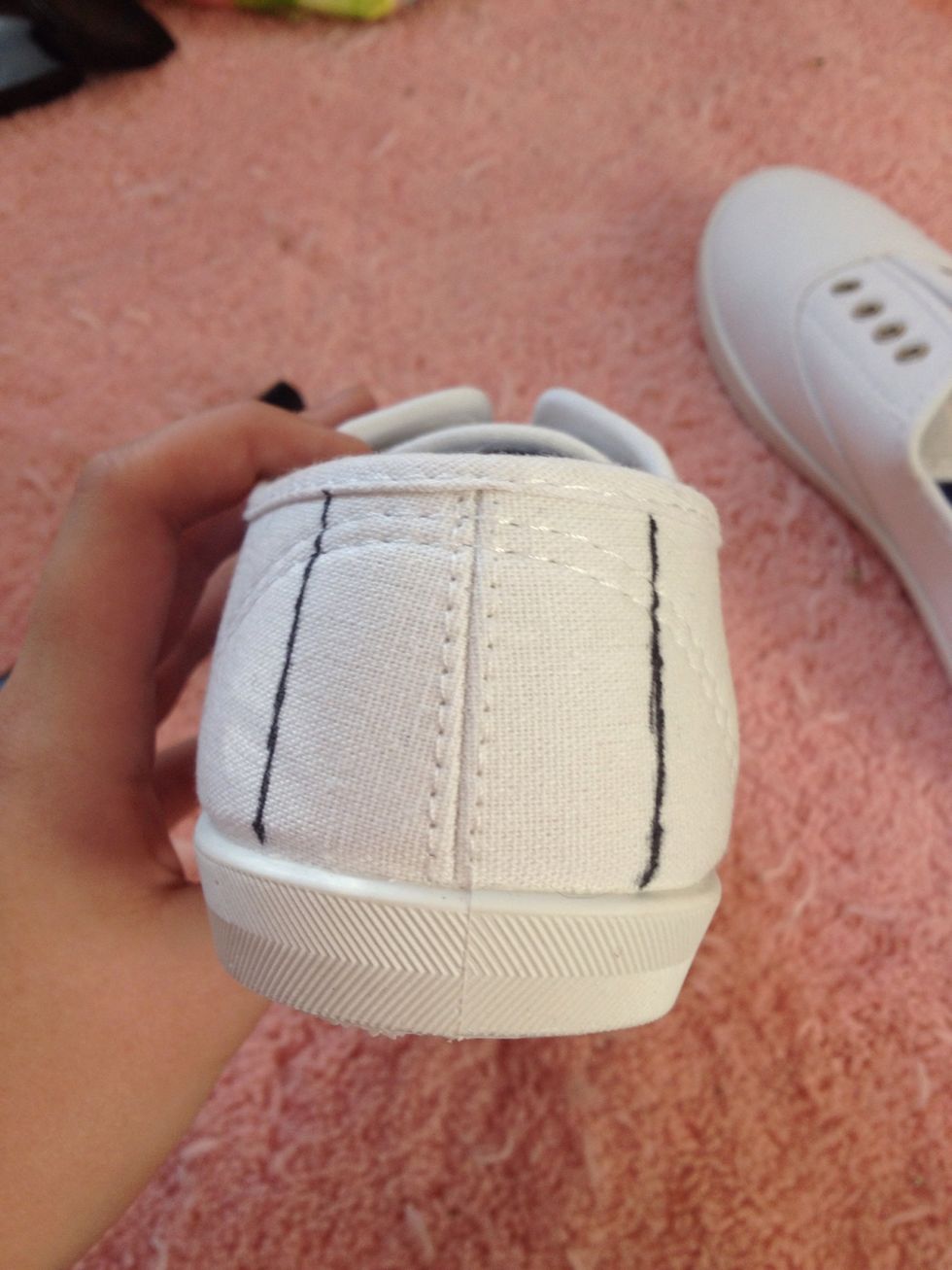 Heels...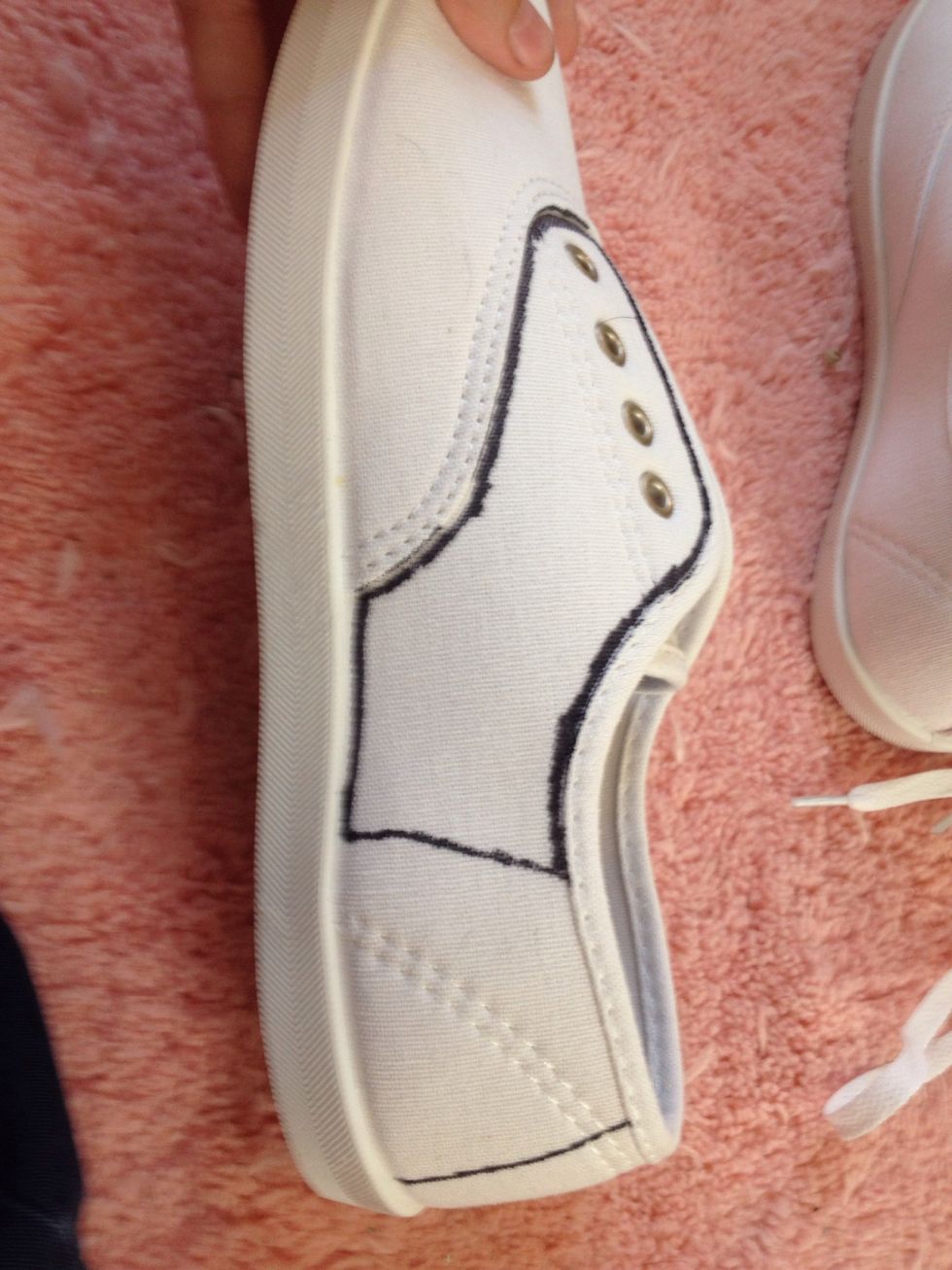 Sides...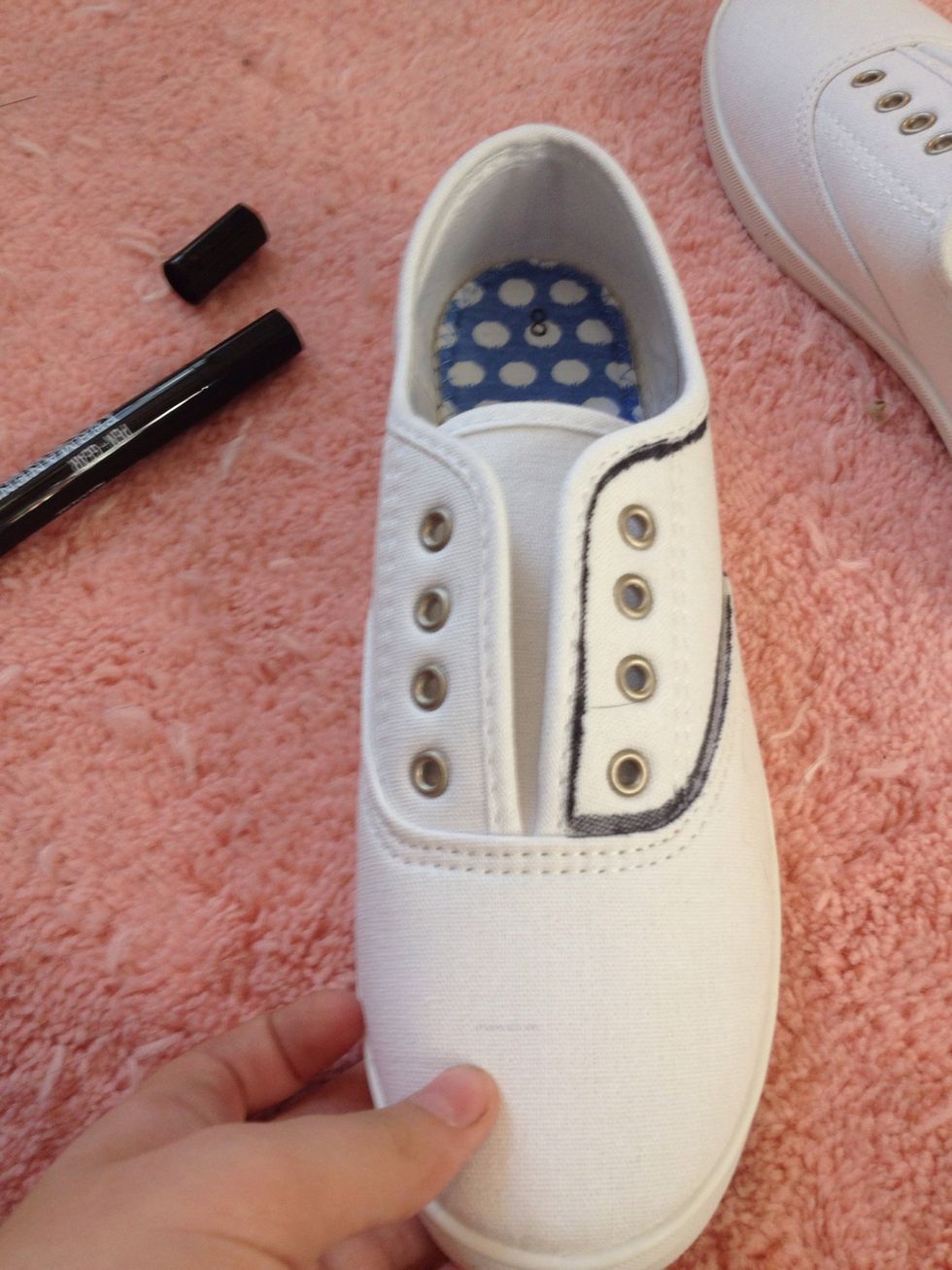 And Front!
Last, add dots to the black parts of the shoe.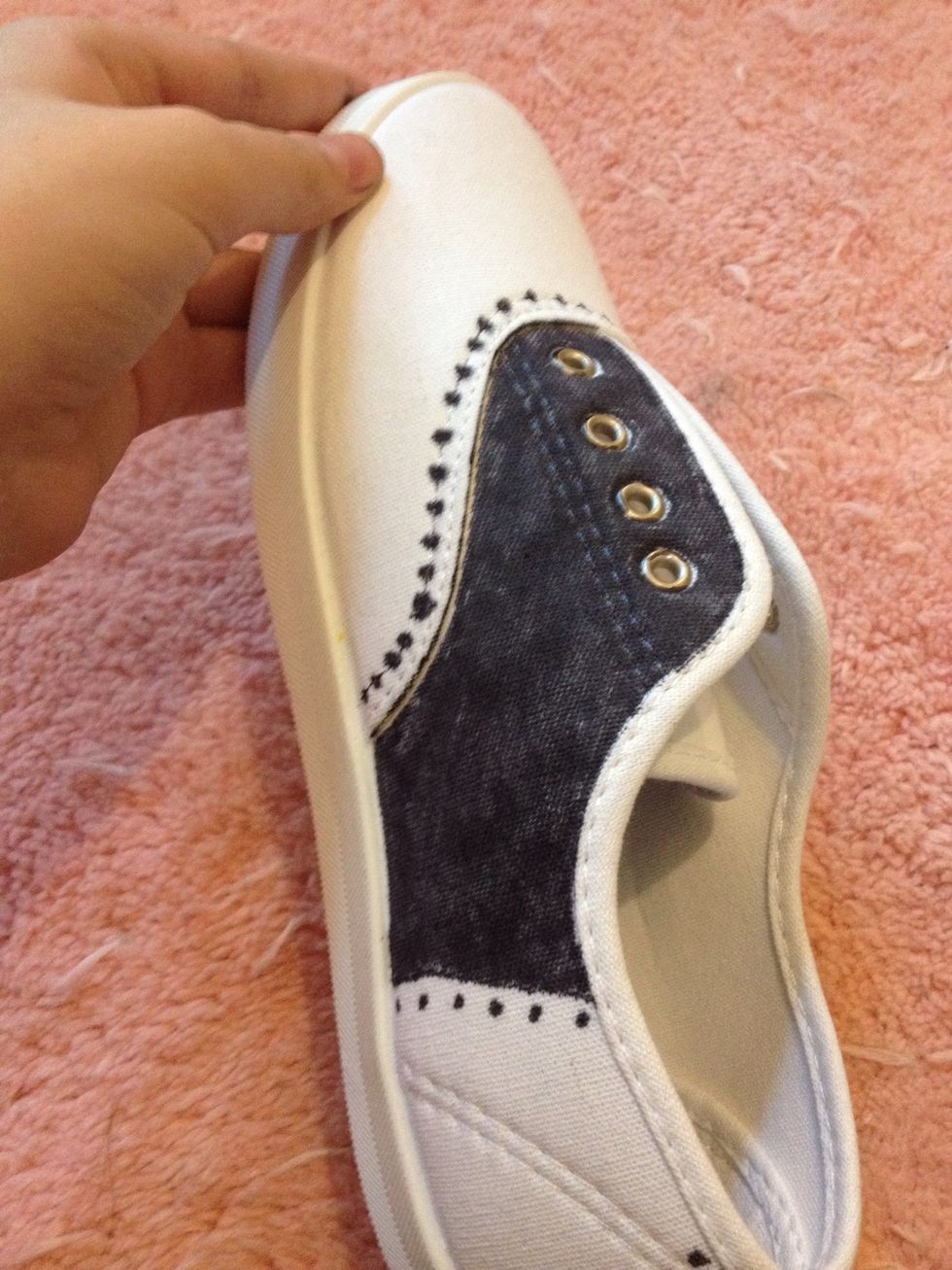 Don't forget to fill in the shoe!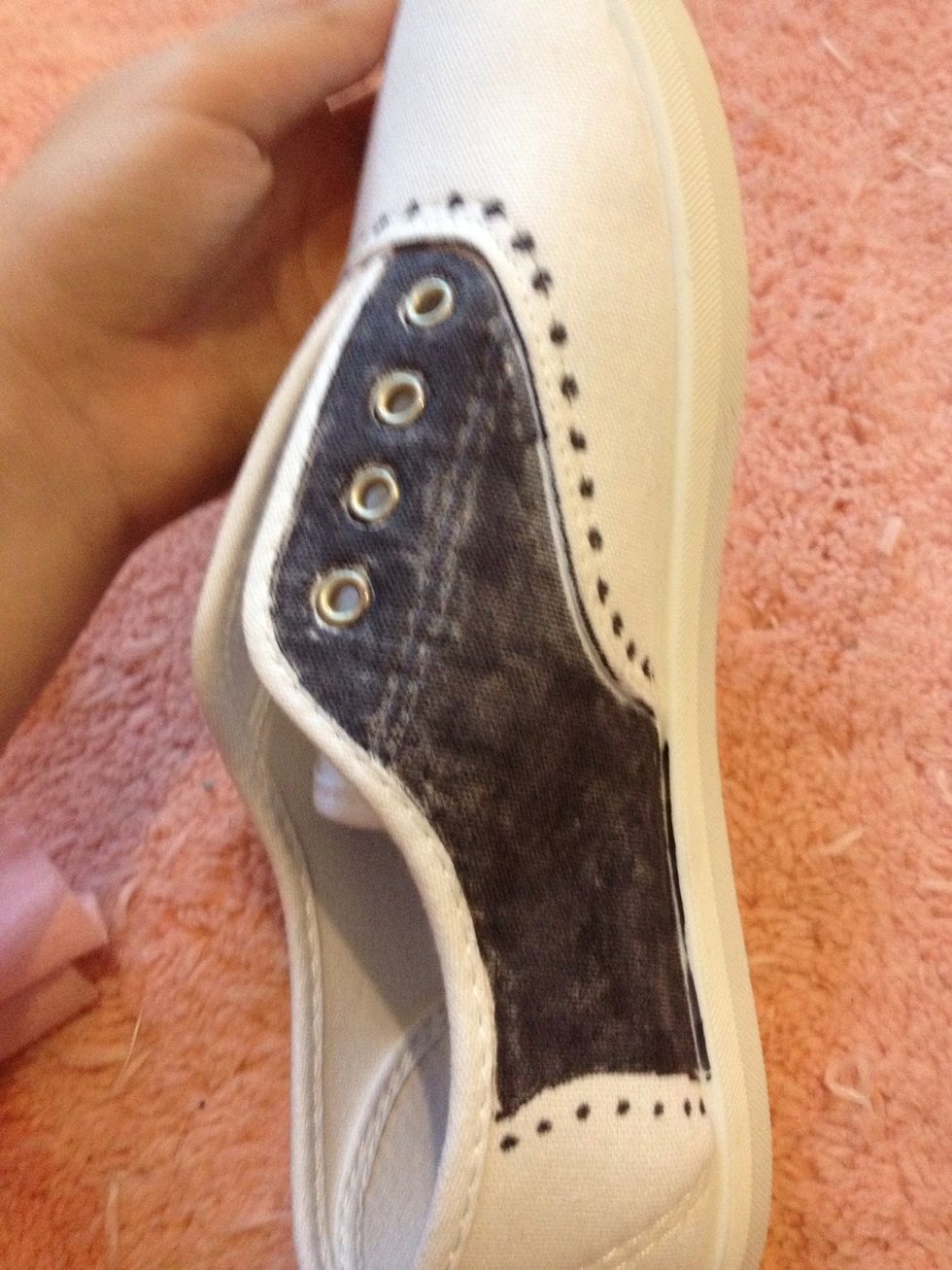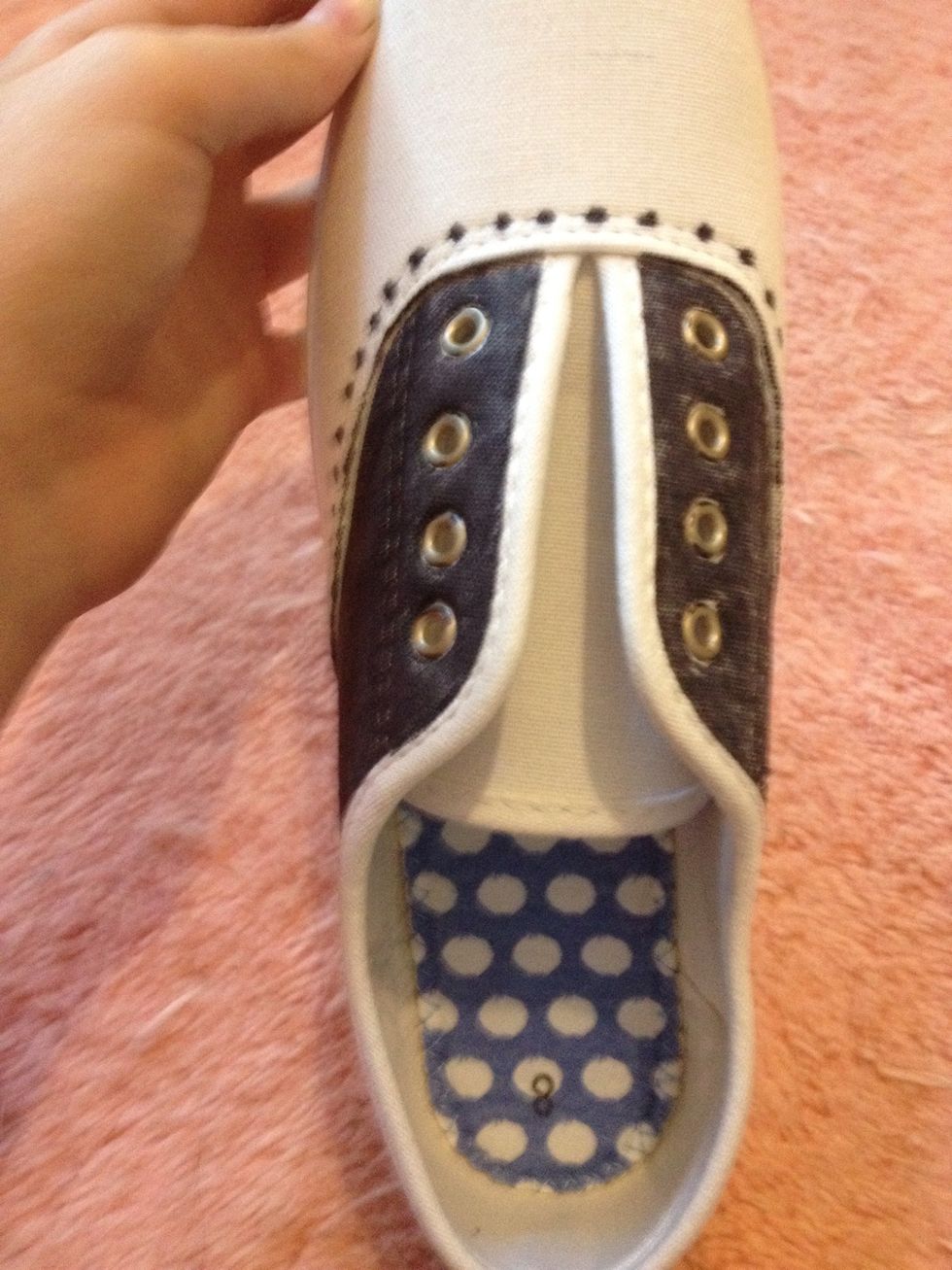 White canvas shoes
Perminate markers