How to make fabulous protein pancakes #healthyeating
Possibly my favourite healthy breakfast ever. Great for a weekend brunch. Enjoy!
14
It's Shrove Tuesday in the UK aka Pancake Day. I'll have thin English style pancakes tonight but for breakfast I make these American style pancakes with a healthy twist
These are healthier as they have no flour in at all and are packed with protein. Great for after a workout.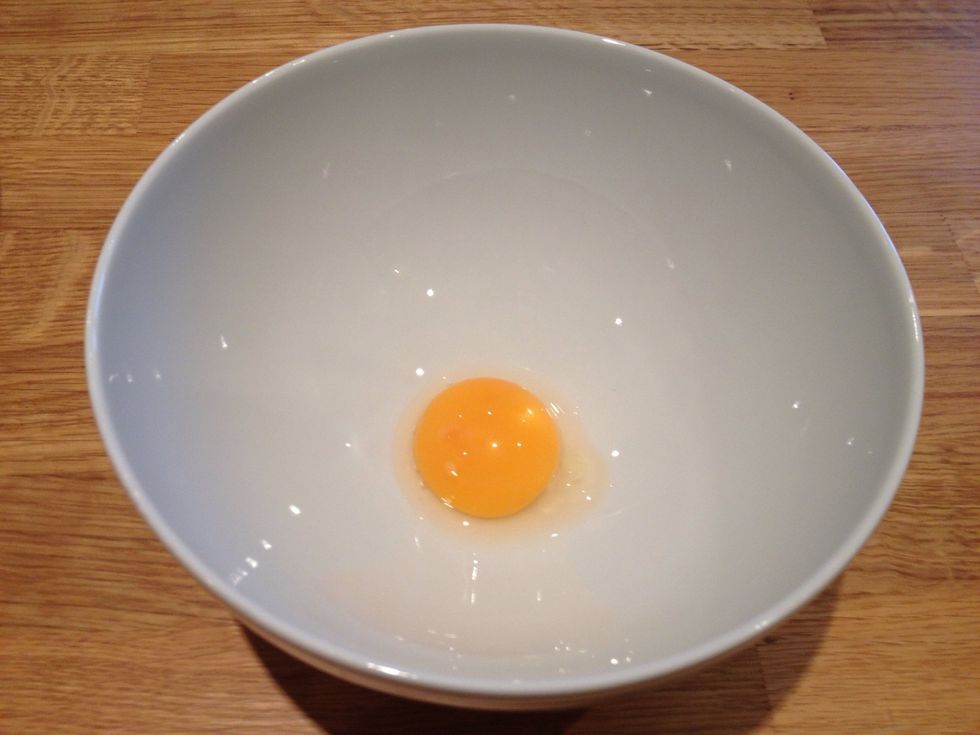 Start by taking one egg per person and separating the yolk from the white putting the yolk in on bowl and the white in another. Careful not to get any yolk or grease in the white else it won't whip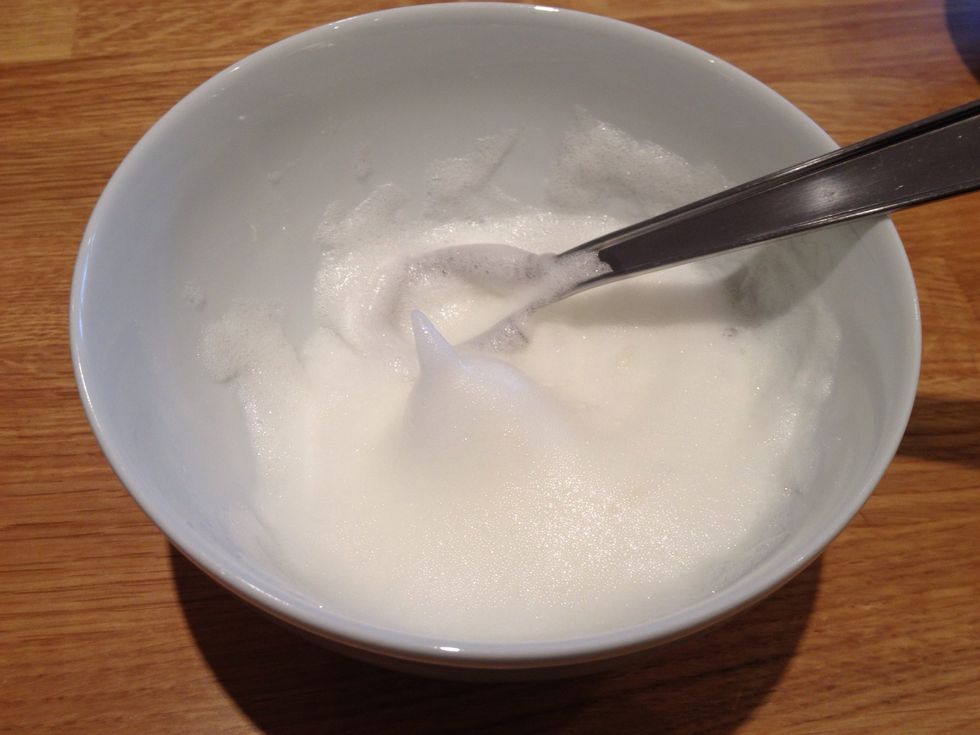 Whisk the egg white with a clean whisk until it forms peaks. It's not critical and you can out the egg in whole but this will make the pancakes lighter so well worth it
Add 4 tbsps of ground almonds to the egg yolk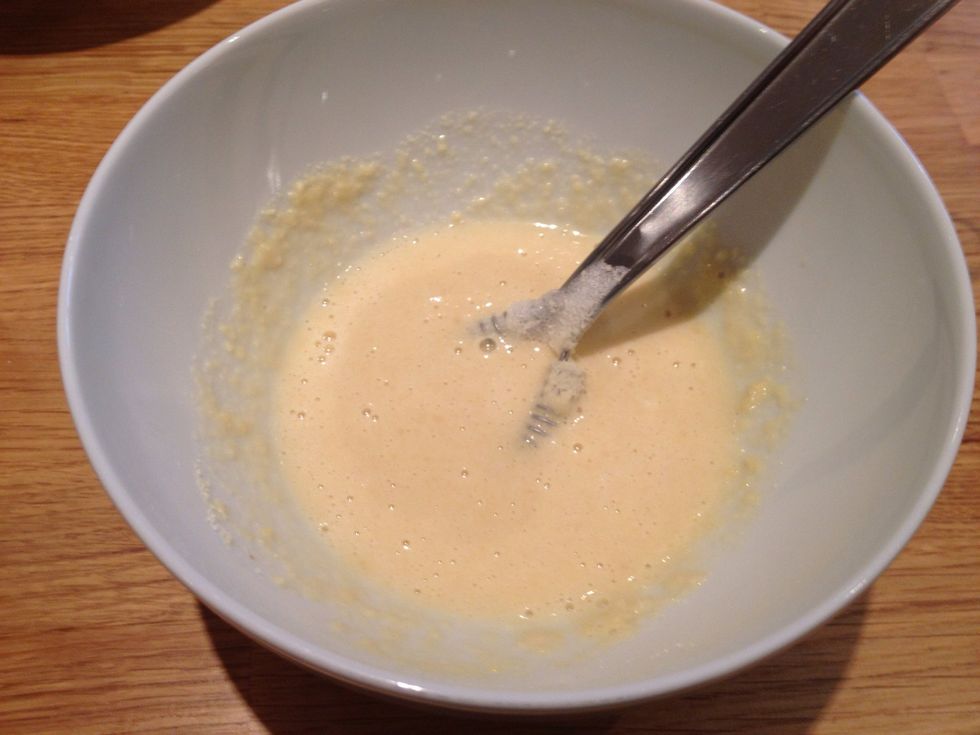 Add 3 tbsp of non dairy milk and mix well. I used almond milk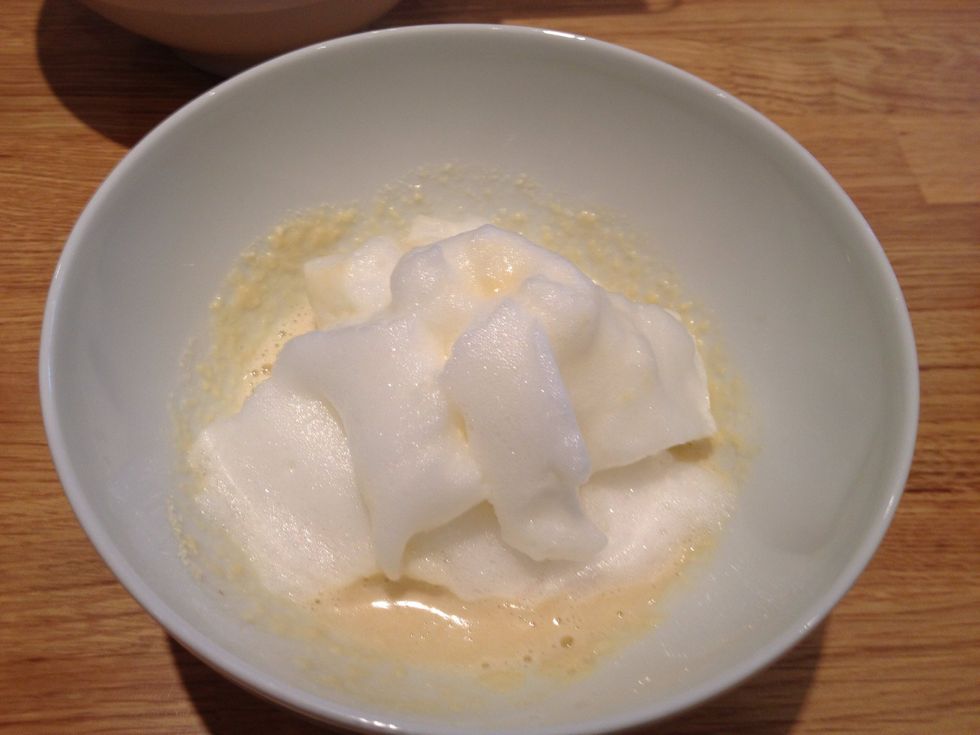 Gently fold in the egg whites trying to keep as much of the lightness from the air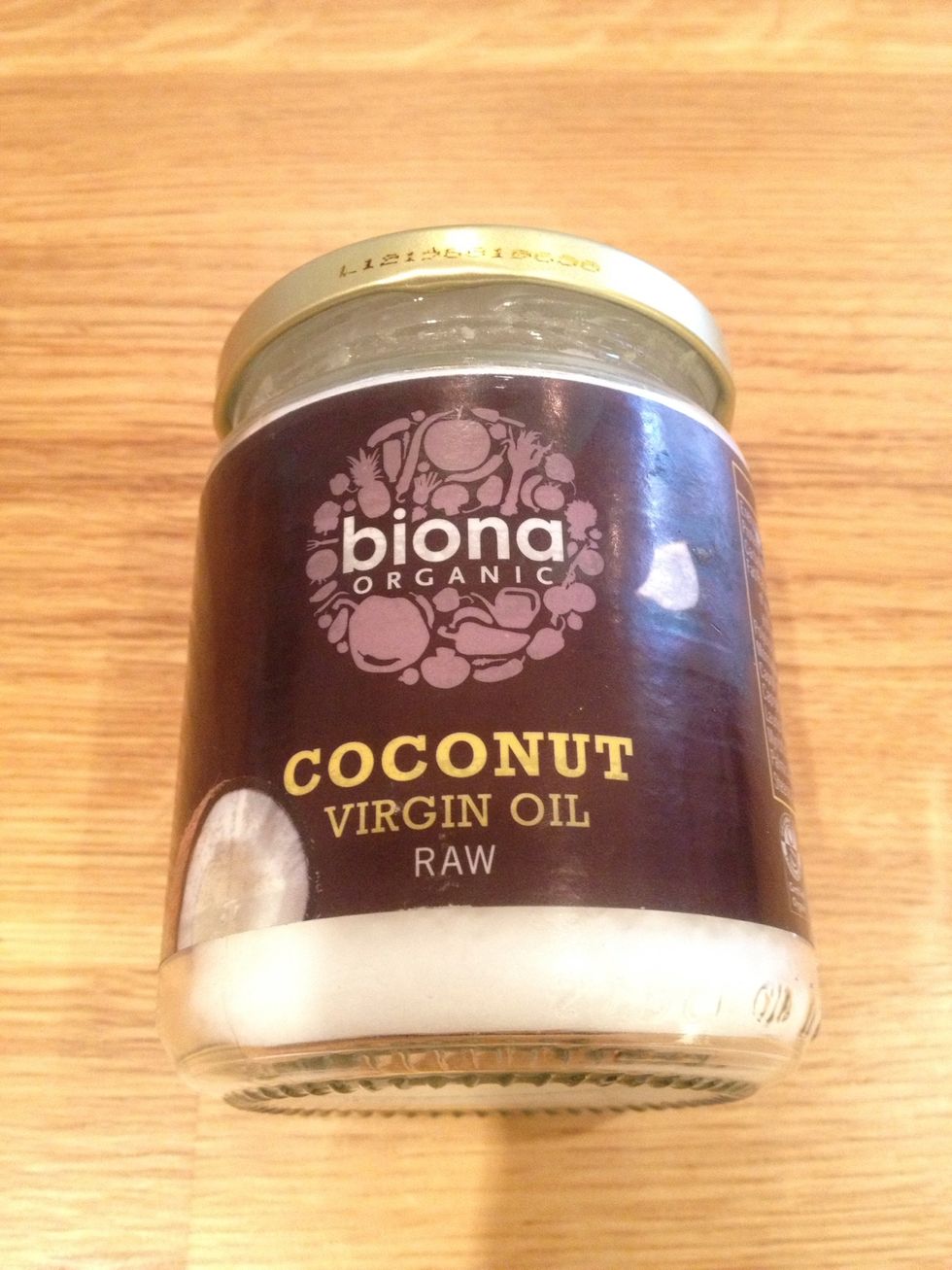 I cooked them in coconut oil as I like the taste and it has great health properties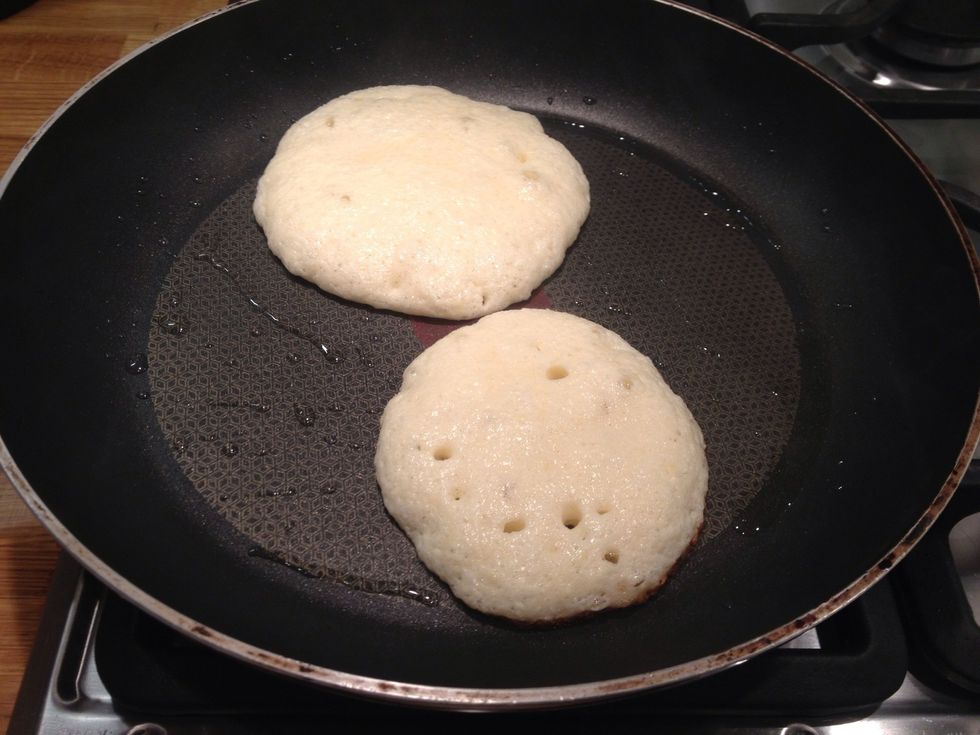 Place two large spoonfuls in a hot pan. When they start to bubble like this its time to turn them over
Cool for a short while longer on the other side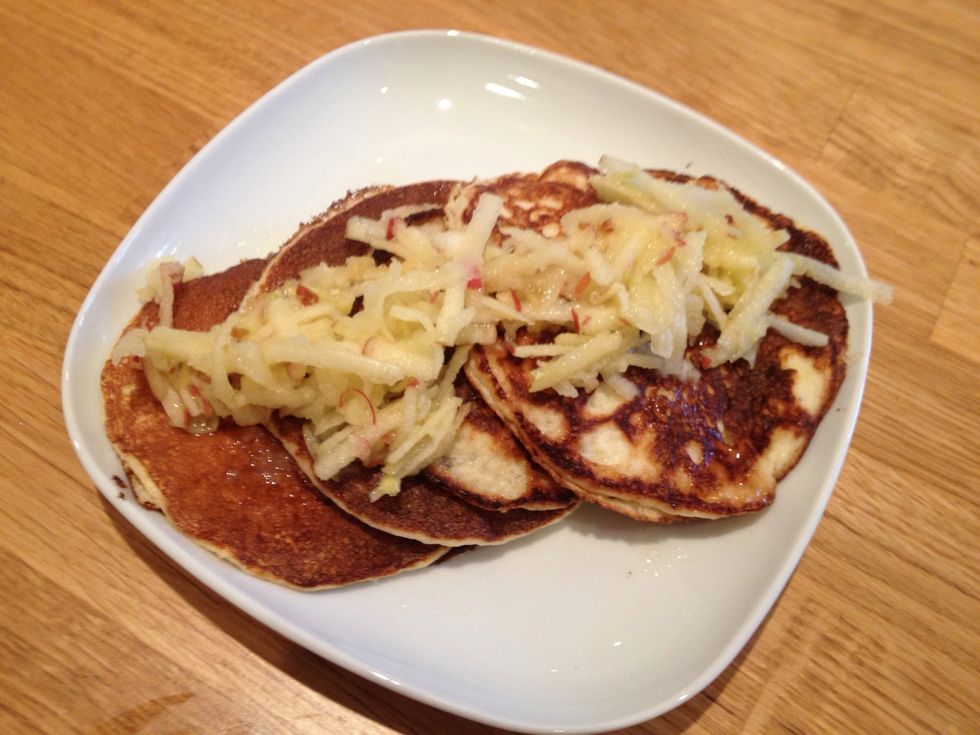 Top with your choice of toppings I went for grated apple with a squeeze of lemon juice. Apples are great for fibre and are a relatively low sugar fruit
And then some berries (also low sugar) and a spoon of Greek yoghurt. If you want less carbs and dairy, have plain with a sprinkle of cocoa, cinnamon and a little natural sweetener if you need. Yum!
Find more recipes in my other guides or at www.theschoolofbalance.com and follow me on twitter @schoolbalance or The School of Balance on Facebook
The creator of this guide has not included ingredients
The School Of Balance
Nutrition + Fitness + Mindset + Happiness + Relaxation\n\nThe Pathway to a Happier, Healthier and Balanced You