How to make fabulous oven roasted vegetables
Healthy, delicious, Paleo, Primal, easy and simple to prepare. Makes great quick leftovers.
66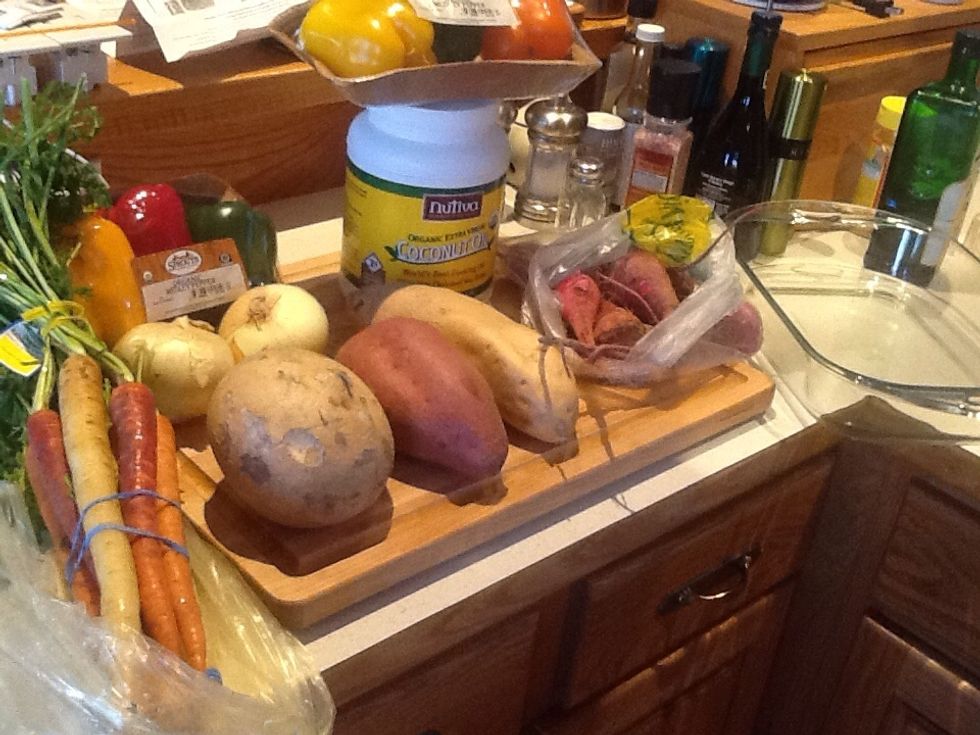 I use vegetables in season or what I find at the farmers market. I like to use organic for those I don't peel.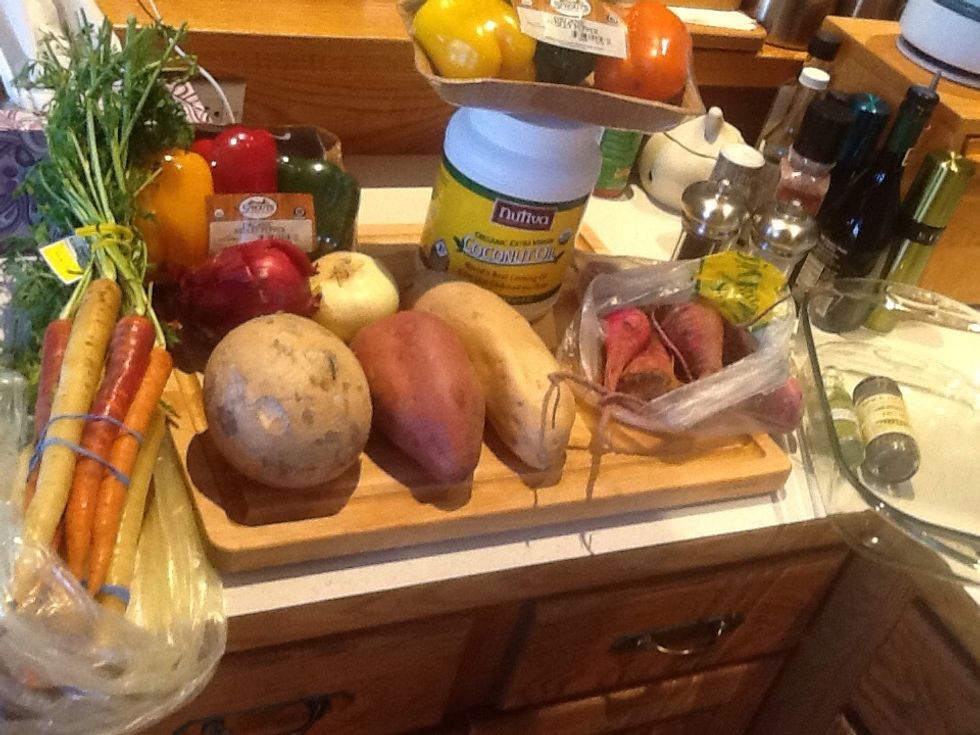 Use a large baking dish and plan on leftovers.
My sister Glenda grew the Rosemary, so it makes these vegetables taste wonderful.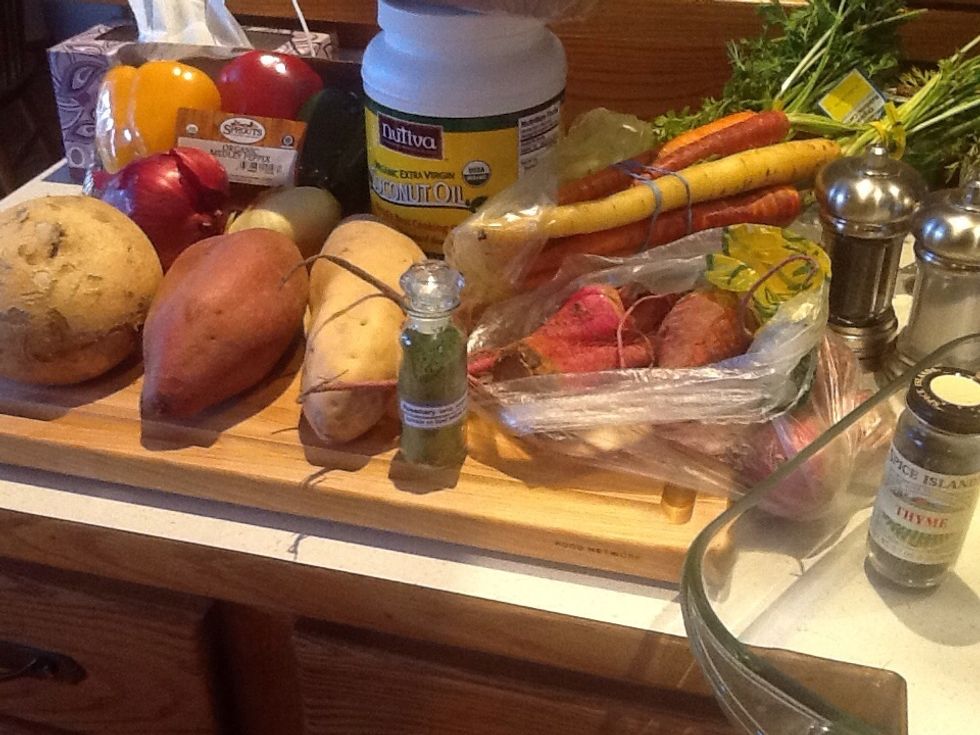 Gather supplies. I used two of the bell peppers and one of the sweet potatoes.
Start cleaning and slicing.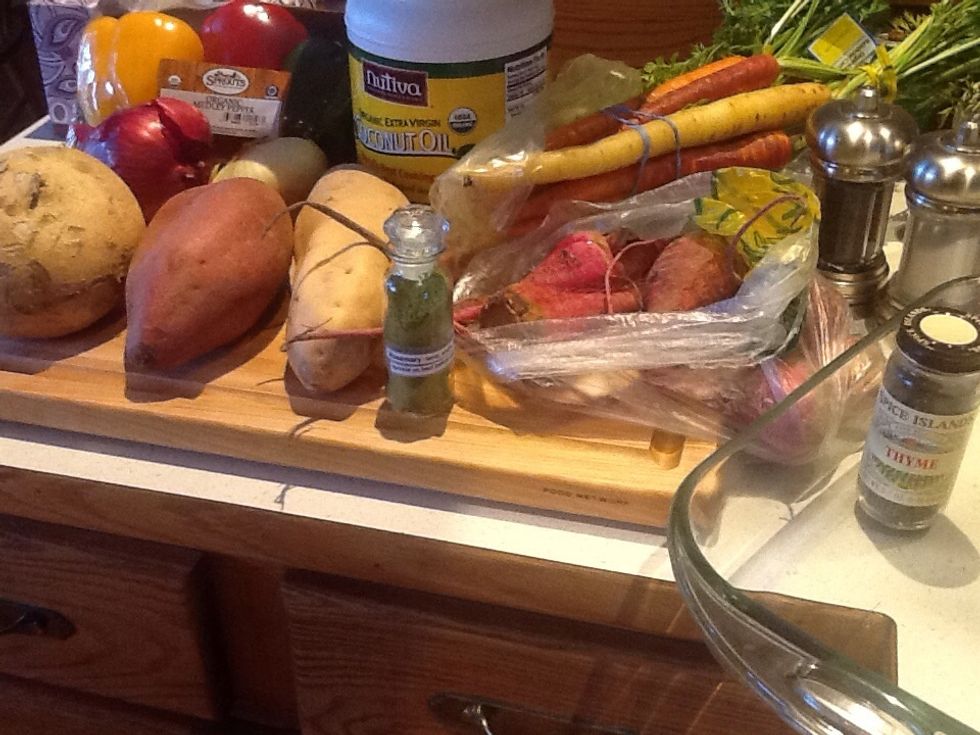 You can Compost your scraps.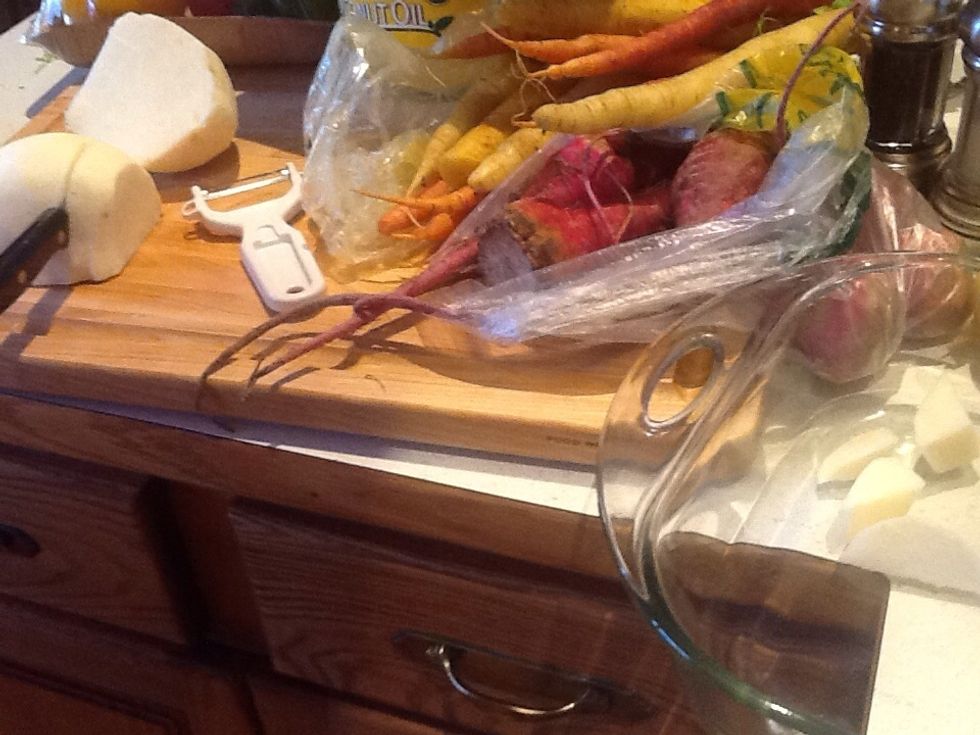 You can cut in large or small chunks. They get 1/3 to 1/2 smaller as they roast.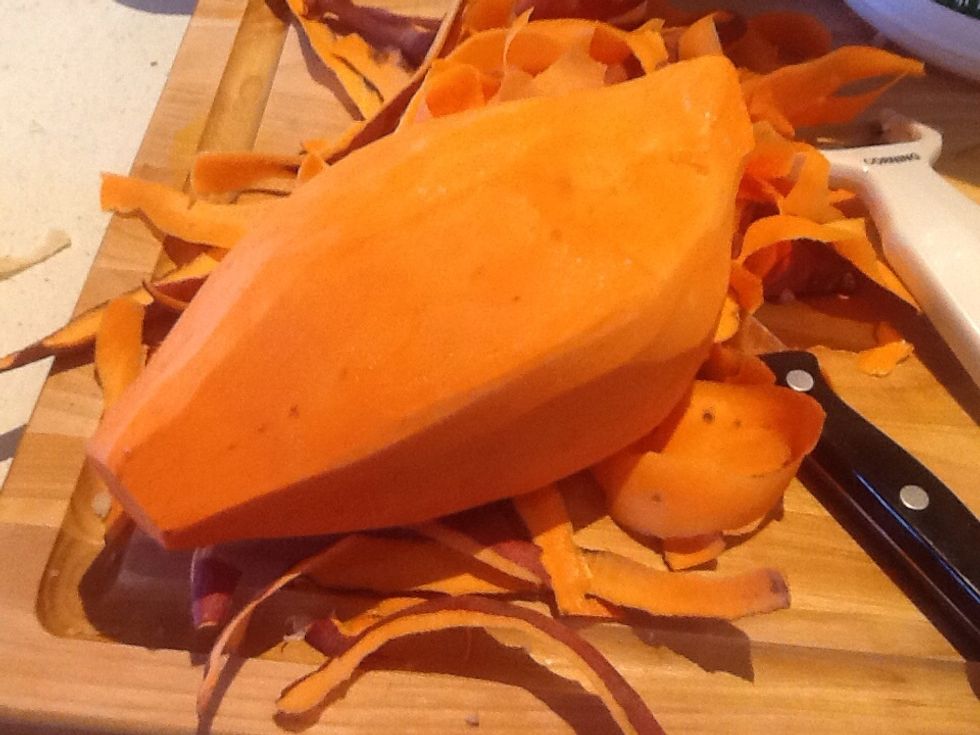 Orange colored yam or sweet potato.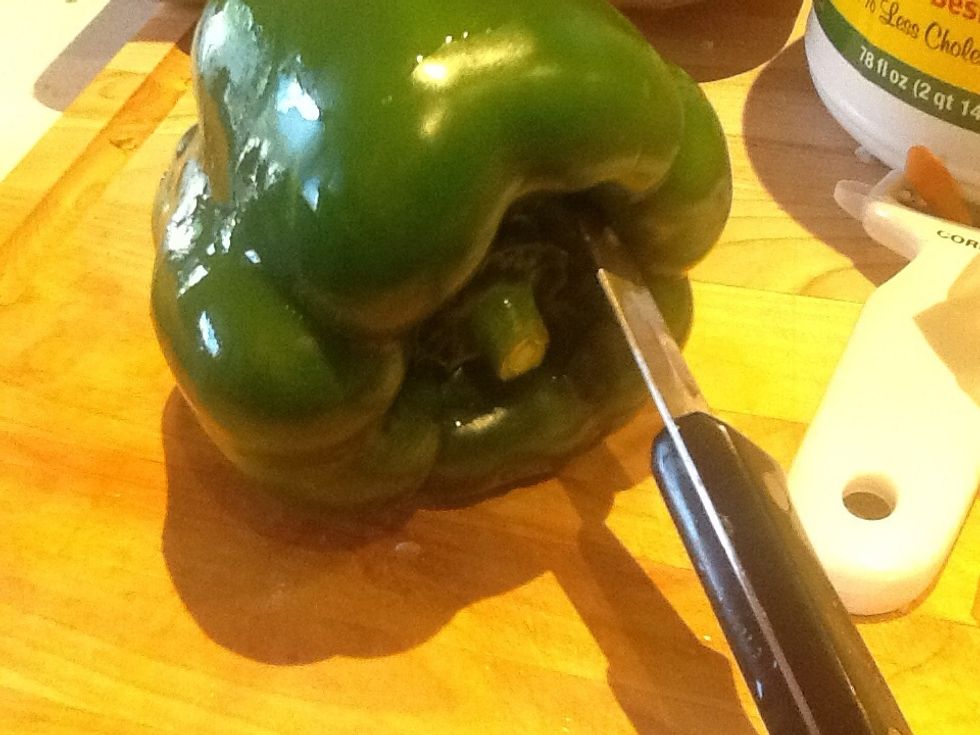 Slice around the top of the pepper, then down the side to open and pull out most of the seeds at only.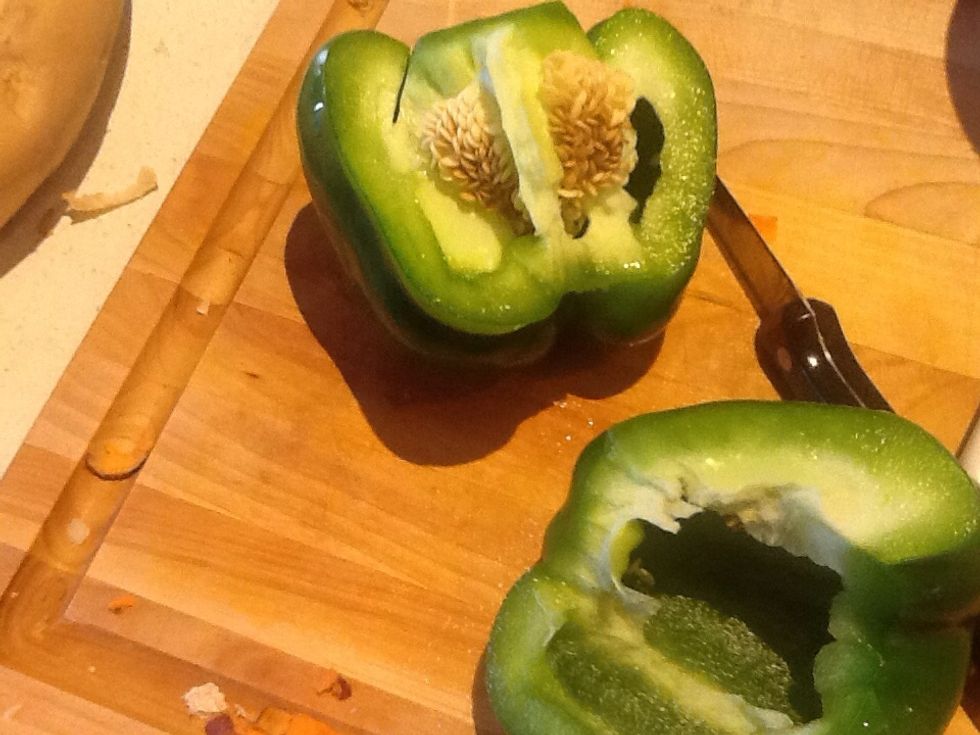 Just take the seeds with your fingers and pull out. Trim the white out of the inside and remove all seeds.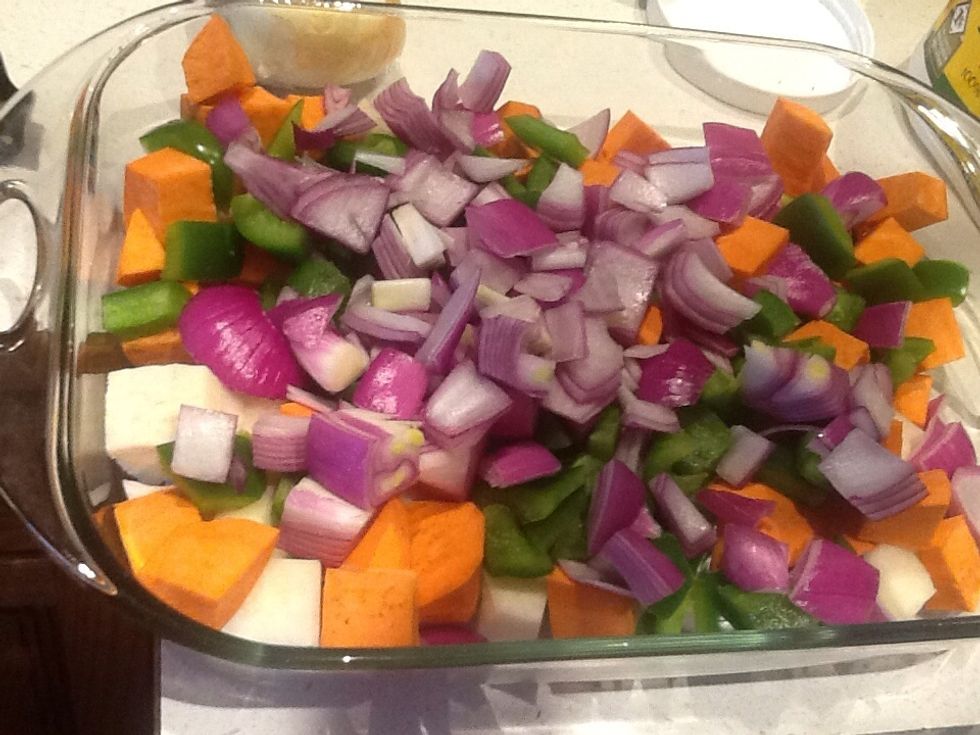 Chop vegetables similar size.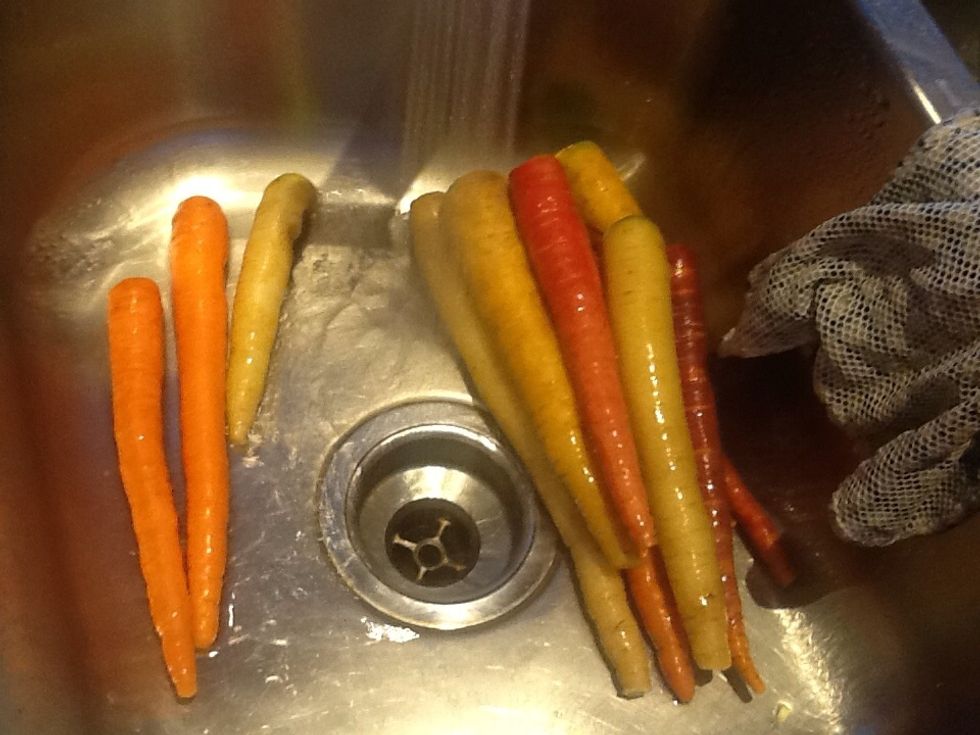 I found multi-colored carrots.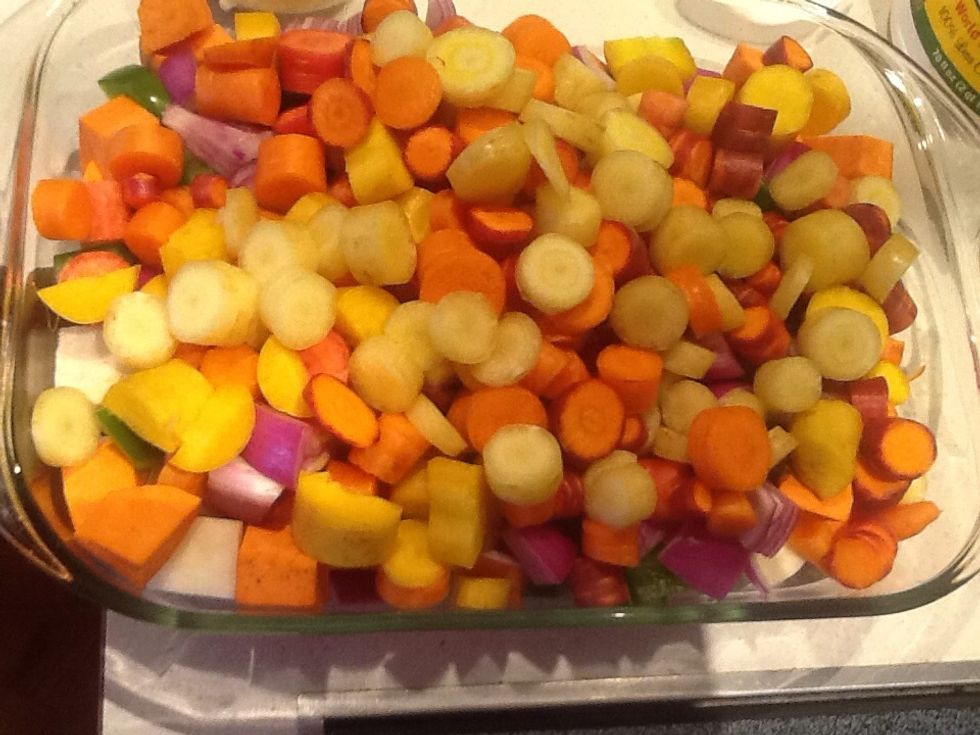 Vary the colors for a pleasing dish.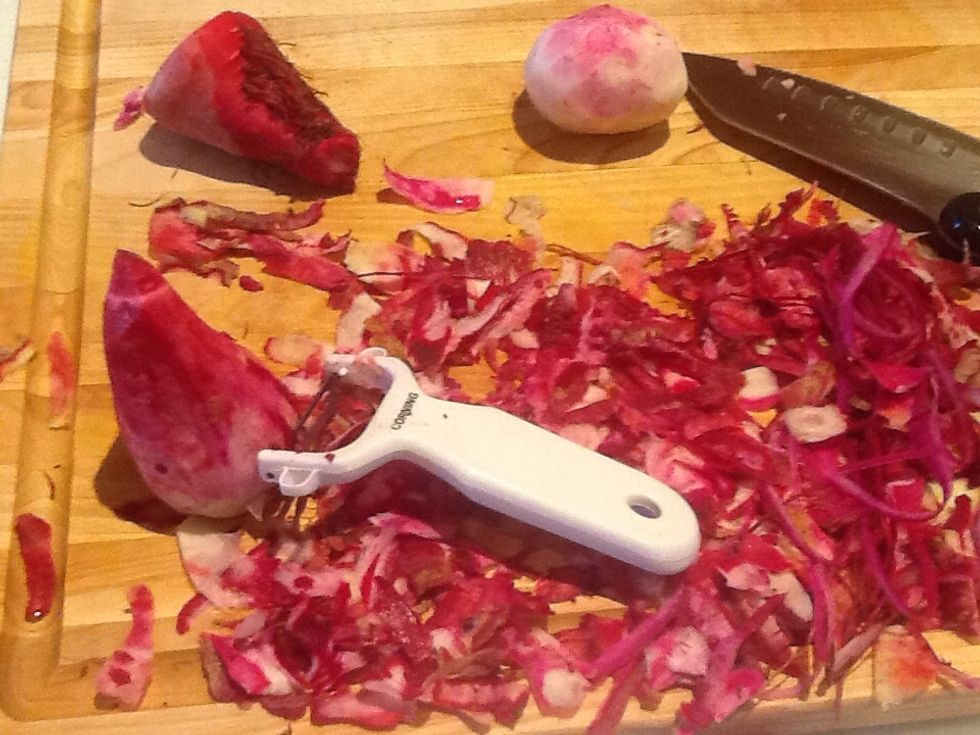 These are chioggia beets. When you get to the last vegetable, turn on the oven. 350° to 475°. I started at 475°, but they were browning too fast so turned down to 350°.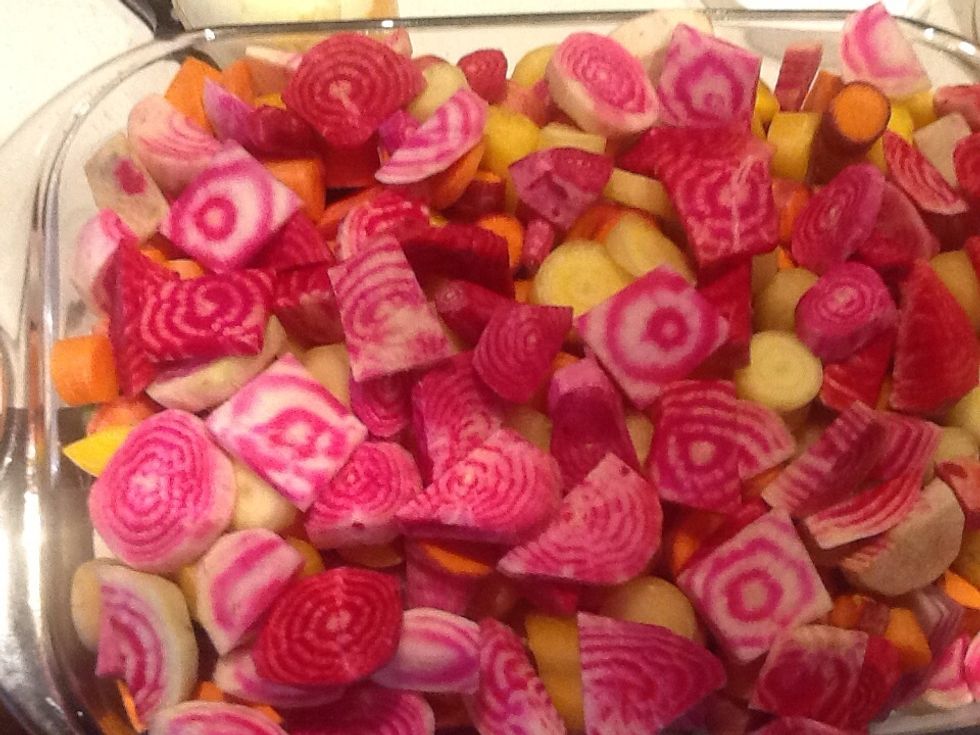 Look at the great variegated beets.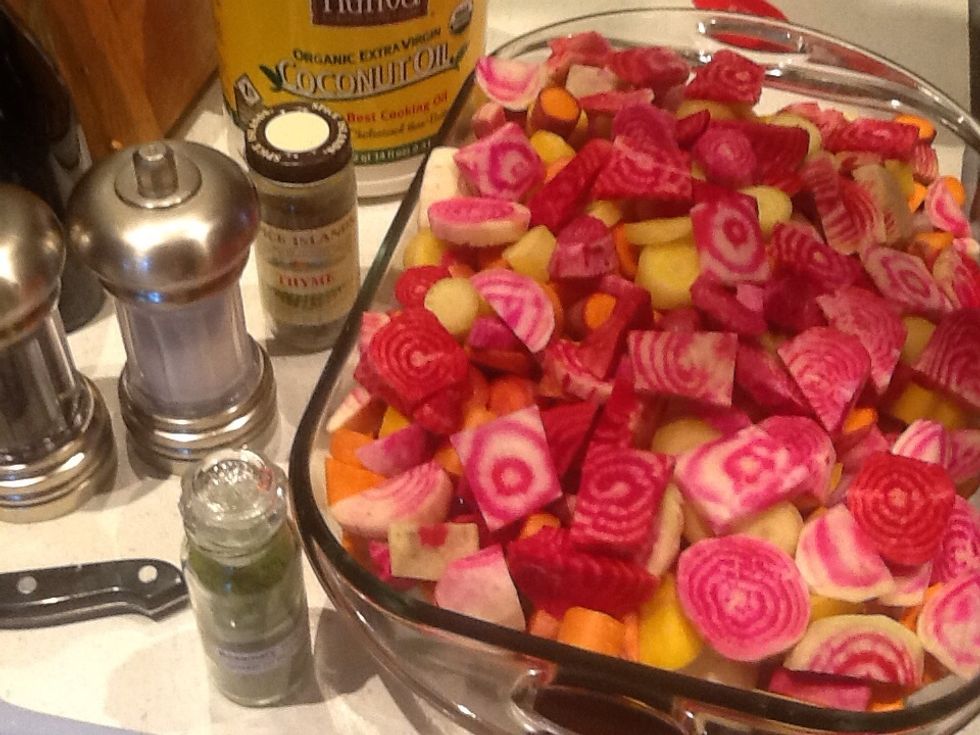 Now is time for oil, seasoning and stirring. The roasting pan is full.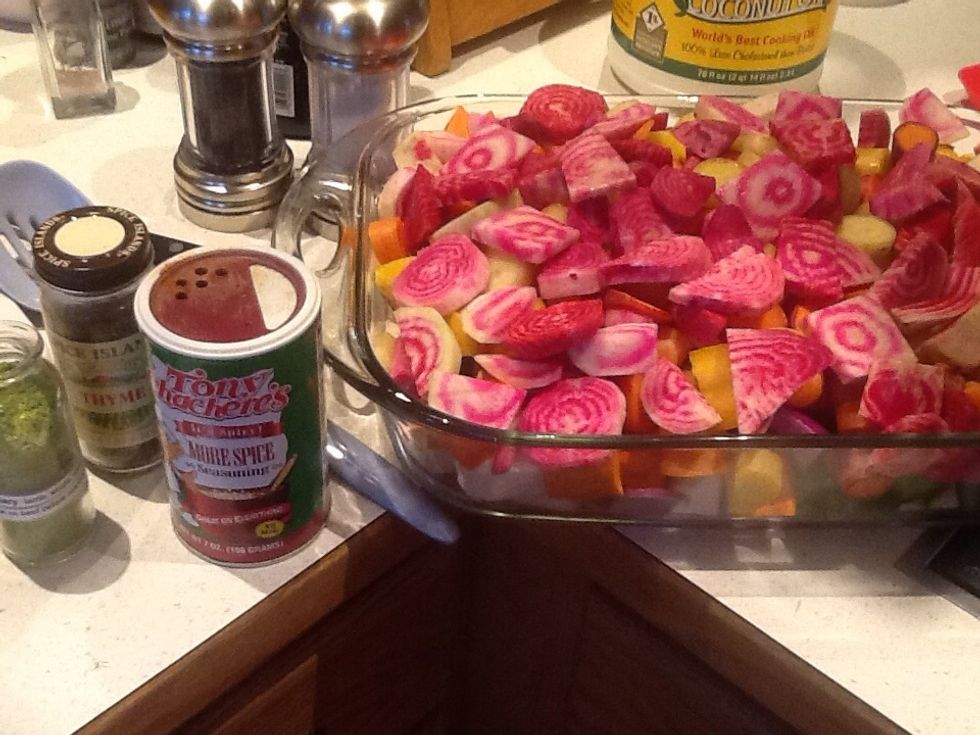 And some Cajun seasoning.
I pour the seasoning on top and stir every 10-20 minutes. ~ 1 to 1 1/2 hours.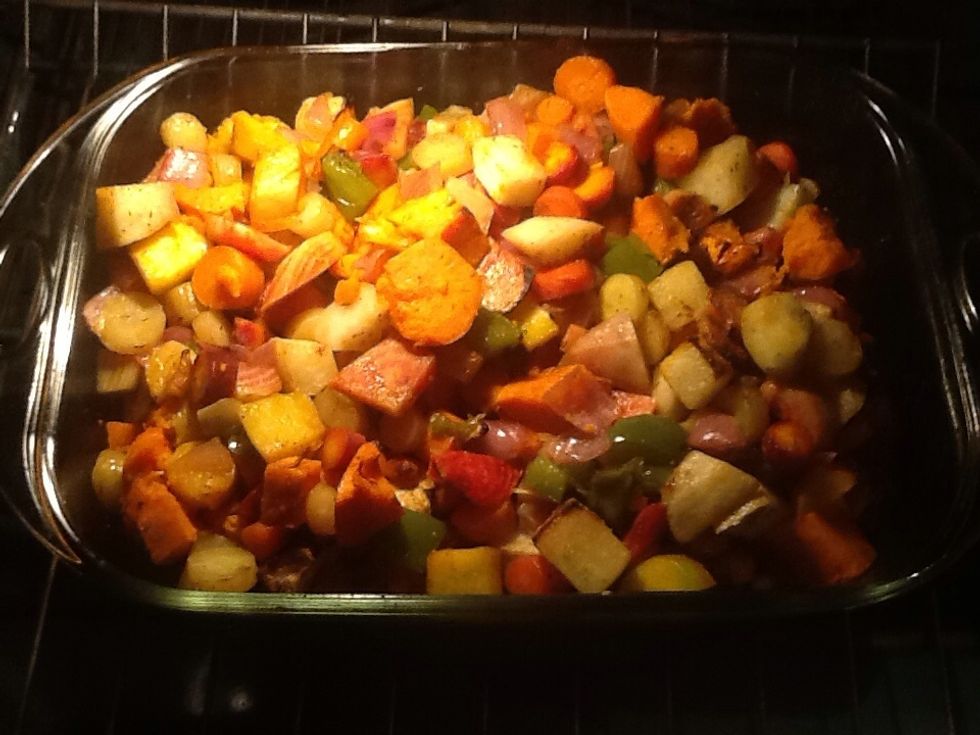 Time to stir, it is so worth it. Cooking down nicely.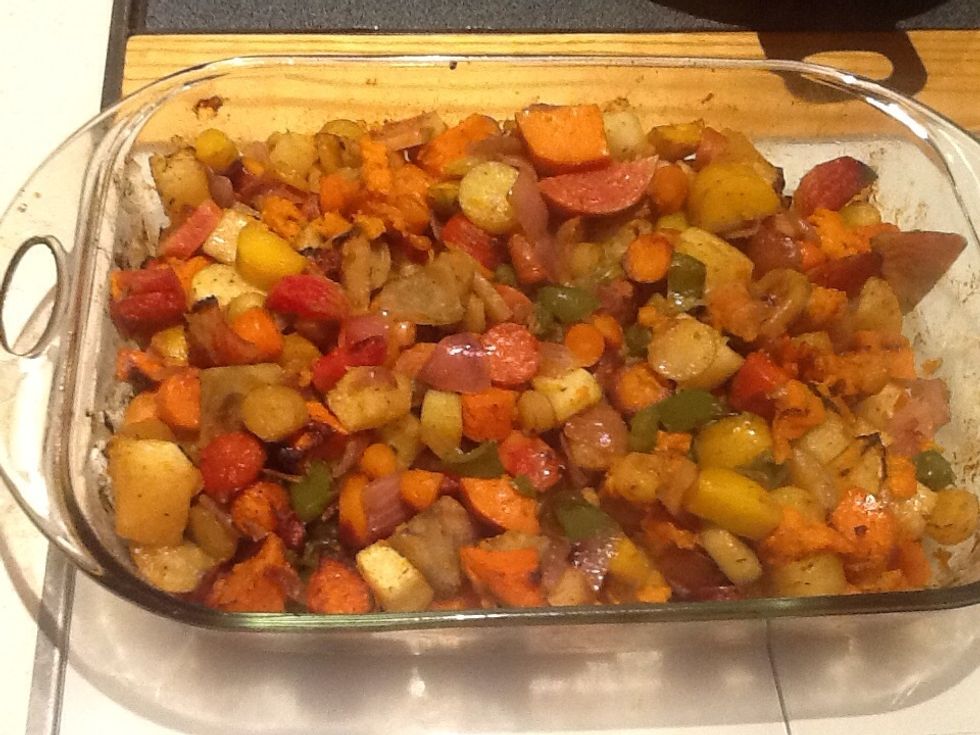 Cooked down, tender and ready to enjoy.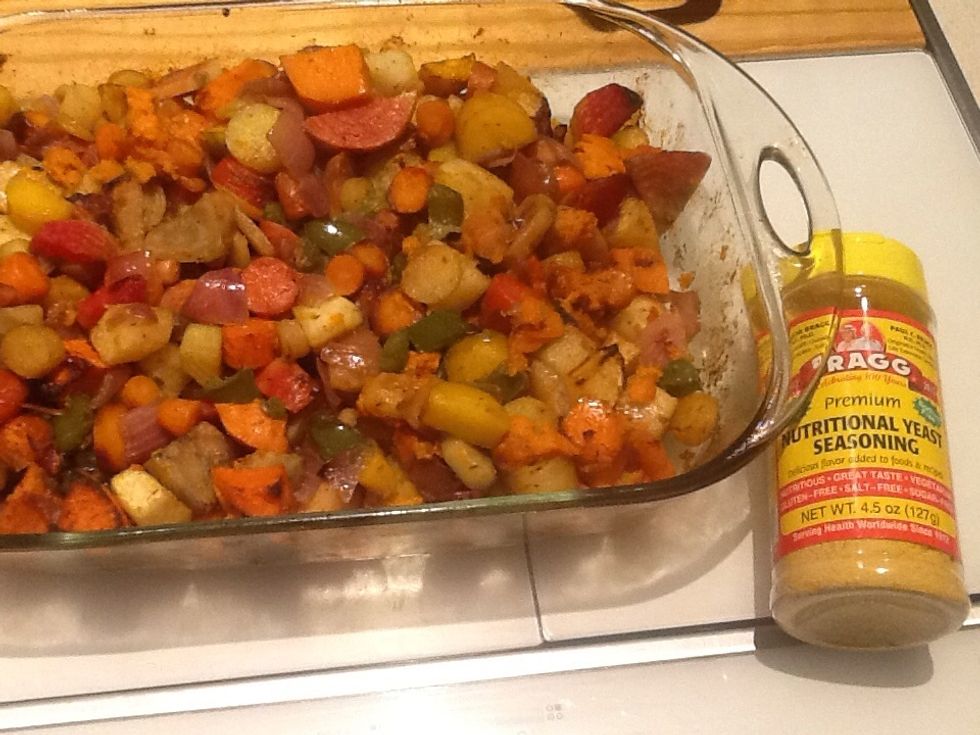 When cooking is complete I add a healthy layer of Braggs Nutritional Yeast. I love the flavor.
DH thought they were great too, so had a second helping.
Here is another roasted vegetable, made with what was available in the produce department in July. I used parsley, sage, rosemary, thyme, oregano, basil, salt and pepper. Around a teaspoon each. YUM!
Vegetables of choice or what is on hand, I used
Jicama
Beets
Bell pepper
Onions
Sweet potato
Carrots
6.0Tbsp Organic Coconut oil
Salt and pepper to taste
3/4tsp Rosemary
1/2tsp Thyme depending on the amount you make
1.0tsp Spicy seasoning
1.0Tbsp Braggs nutritional yeast
If I can do it, so can you.