Or, how eating lemons can make you thinner and smarter.
12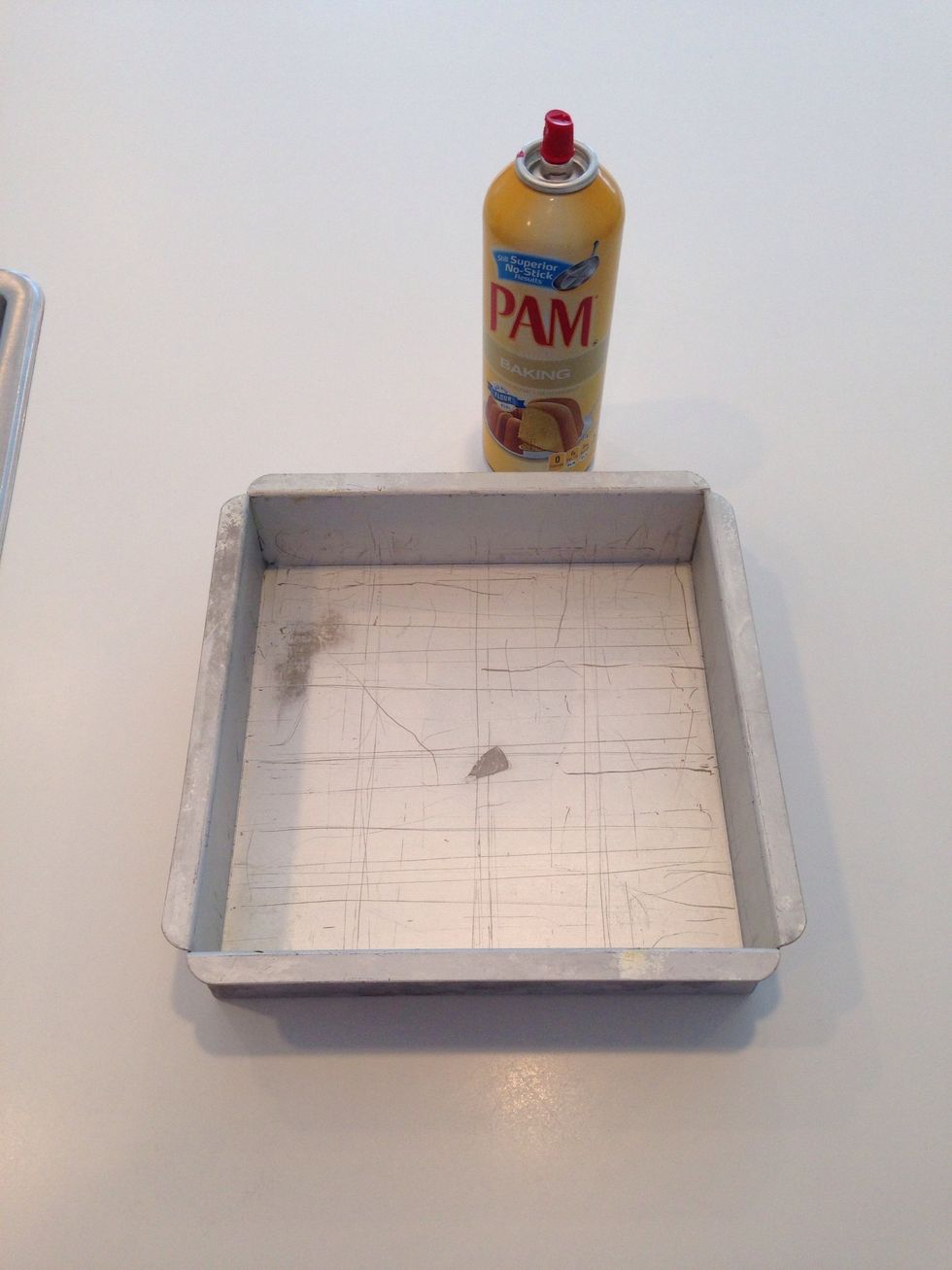 Spray an 8 inch square pan with Pam For Baking. That's all you have to do. You could line it with parchment and not ruin your knives by cutting into aluminum. But I don't , obviously. Set oven to 350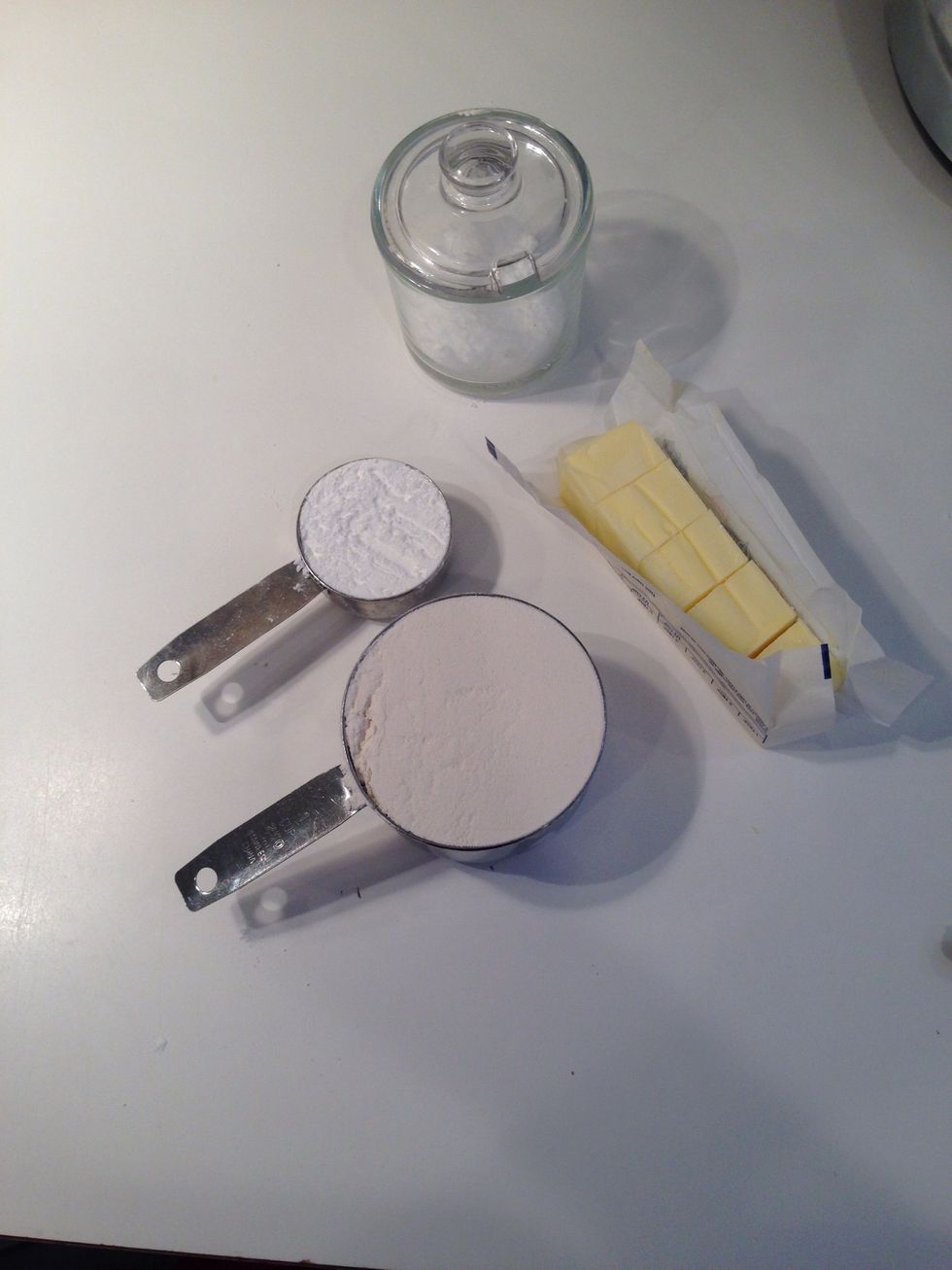 The base. See the fancy jar of Maldon salt? We need just a pinch and expensive European salt is fun to rub between your fingers. But you should use iodized salt, in case your mother worries.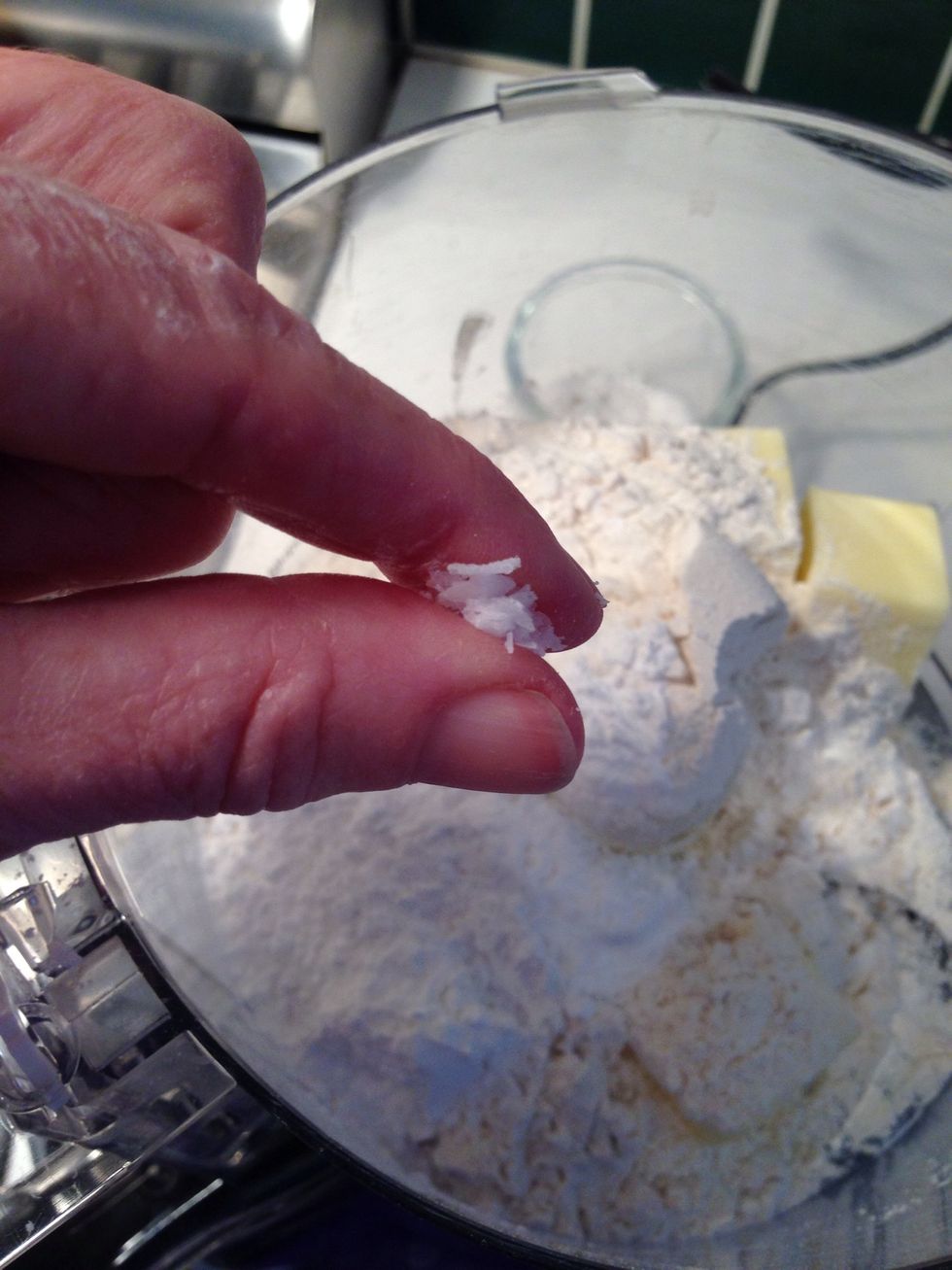 Put all ingredients in the Cuisinart .Use cold butter so you end up with a fluffy, floury mess. Pulse a bunch of times. Oh, and that's a pinch.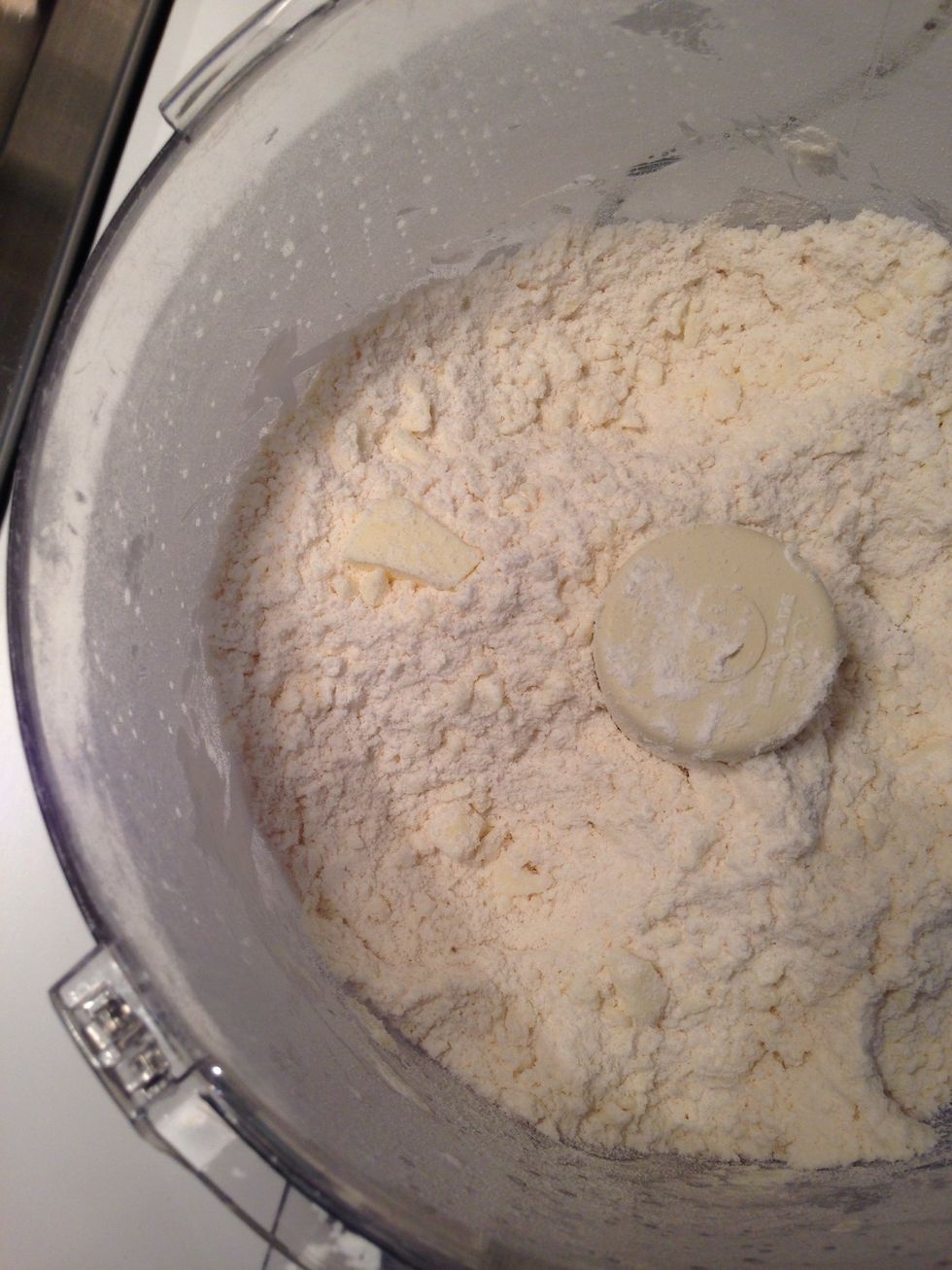 If you look in there and see chunks of butter, do it a few more times. If you haven't replaced your Cuisinart lately, you should. I'm pretty sure my new one could turn wood into mulch.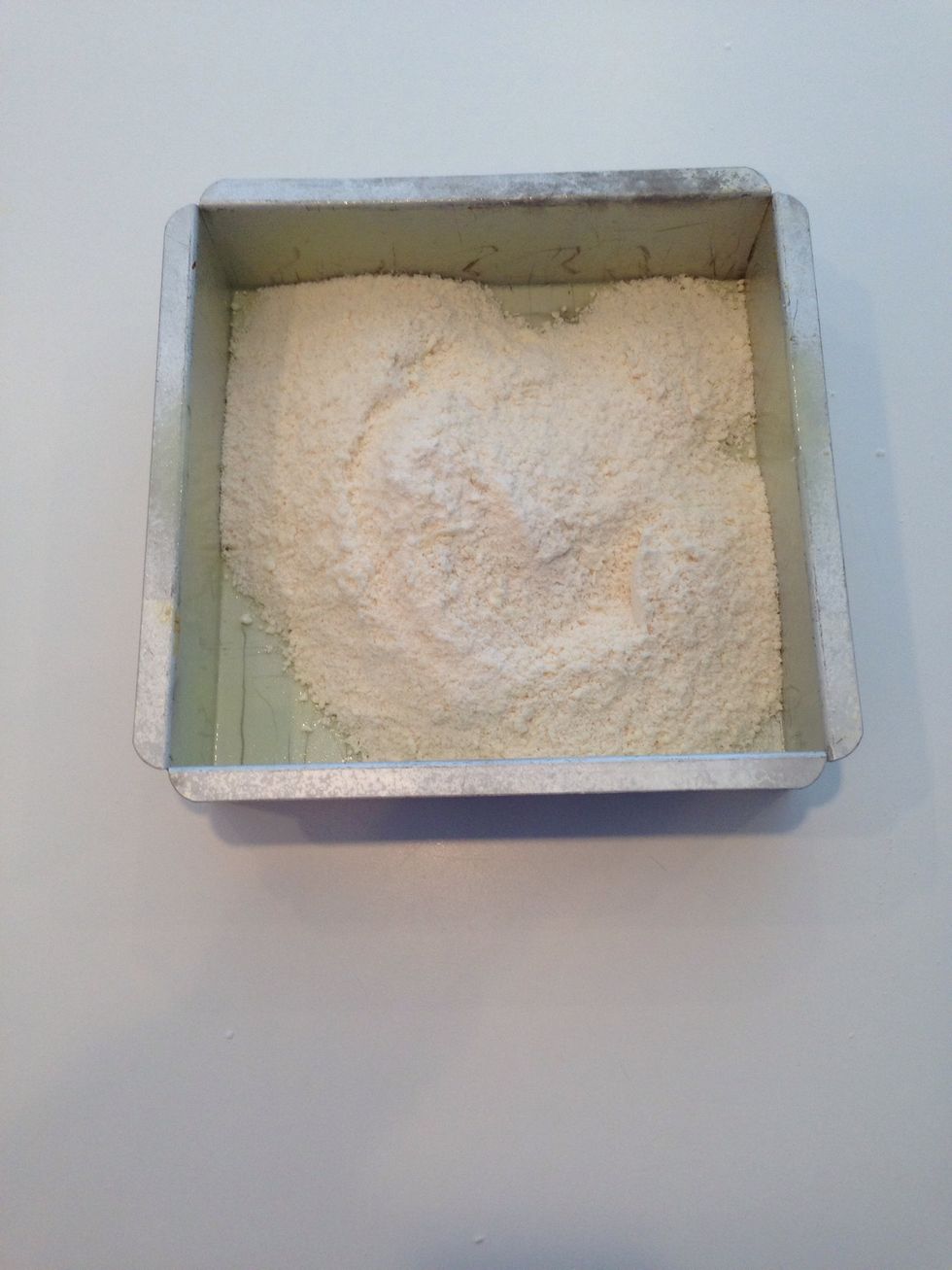 This is how it looks with cold butter. If you do this sort of thing by hand, use room temp butter. You'll get more of a dough. No prob- just press it into the pan. And then get a Cuisinart.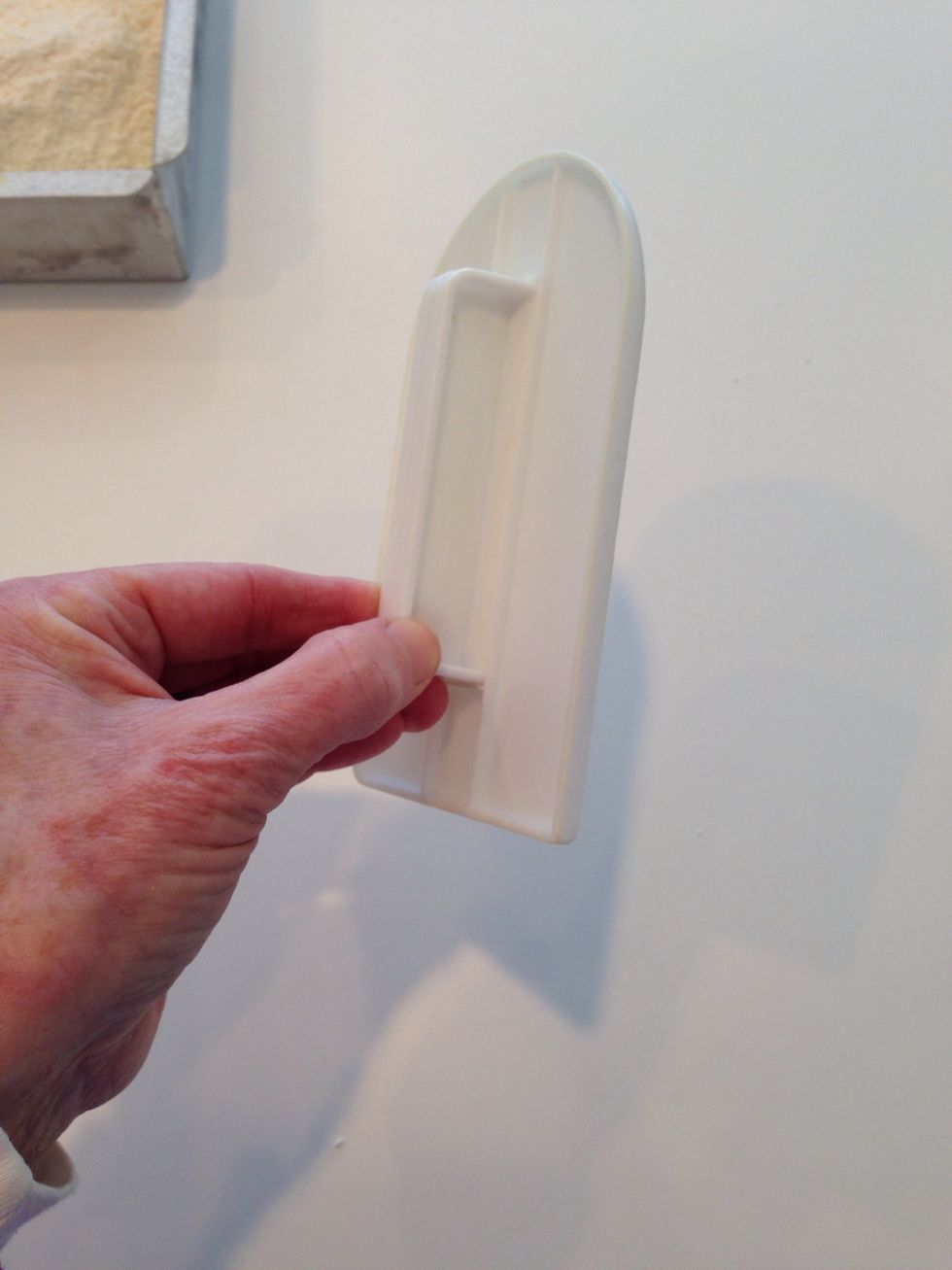 This what I use to flatten the crumbs into the pan. It is a fondant polisher, which you don't need to know about because fondant is gross. Except the pourable kind which makes petit fours delicious.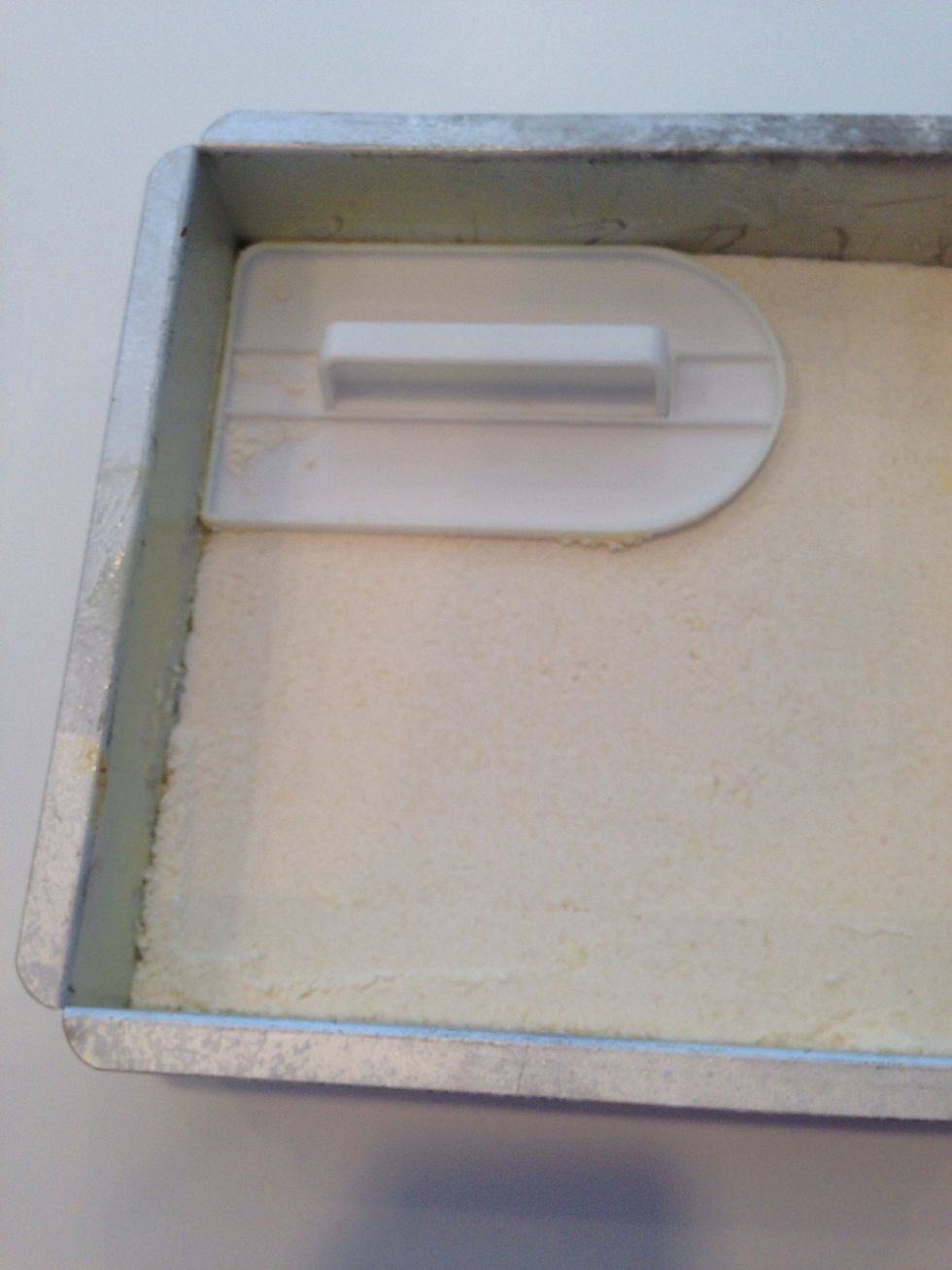 Pretty cool, though.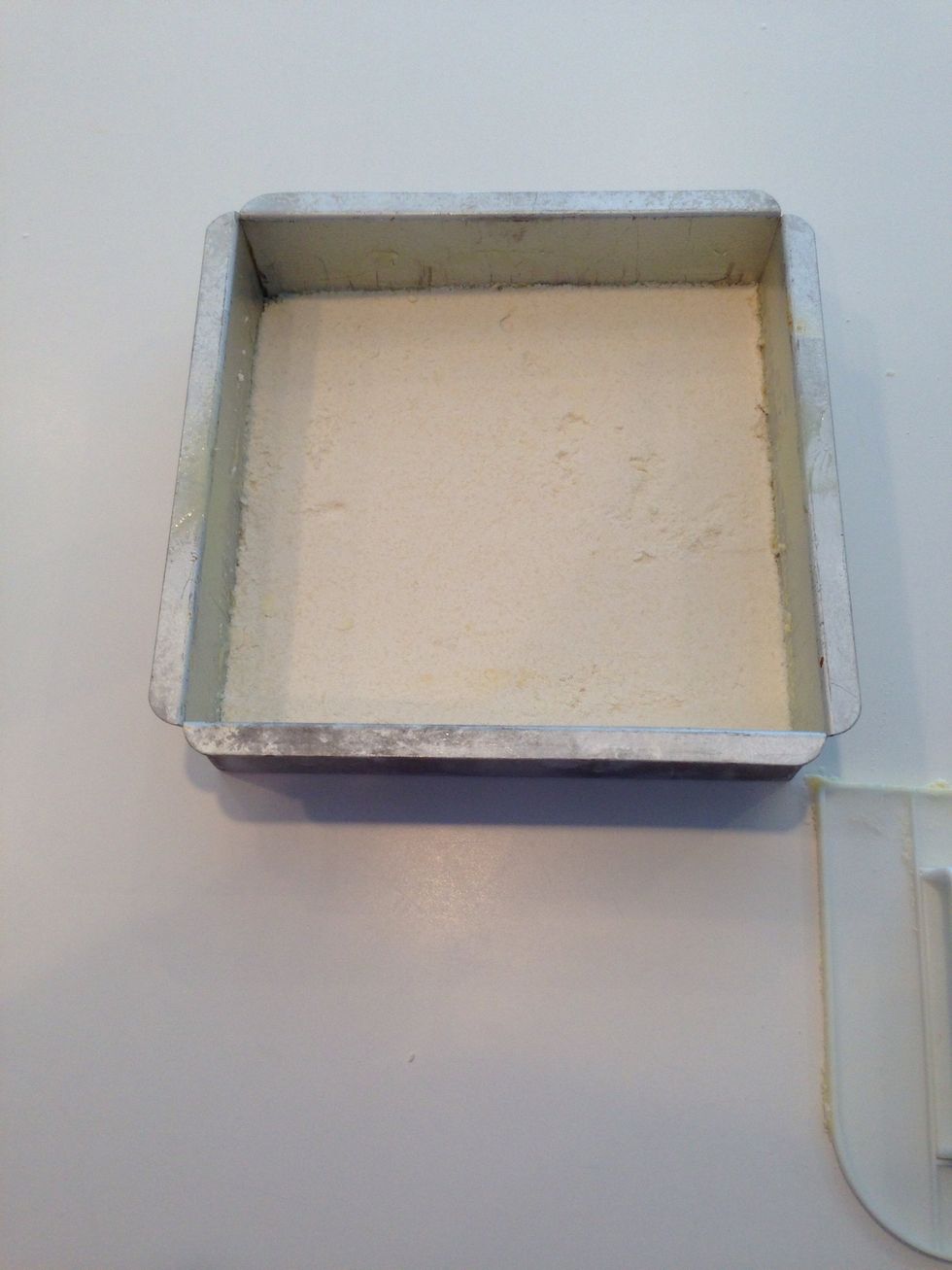 Bake this 8 minutes. Remember this recipe, in case you find yourself staring at an Andre Soltner recipe for Pecan Diamonds wherein the base has 5 steps. Just say no. Use this one. Double for 9x13.
You should buy his book, though. The Pecan Diamonds are delicious ,as are all the other things in there.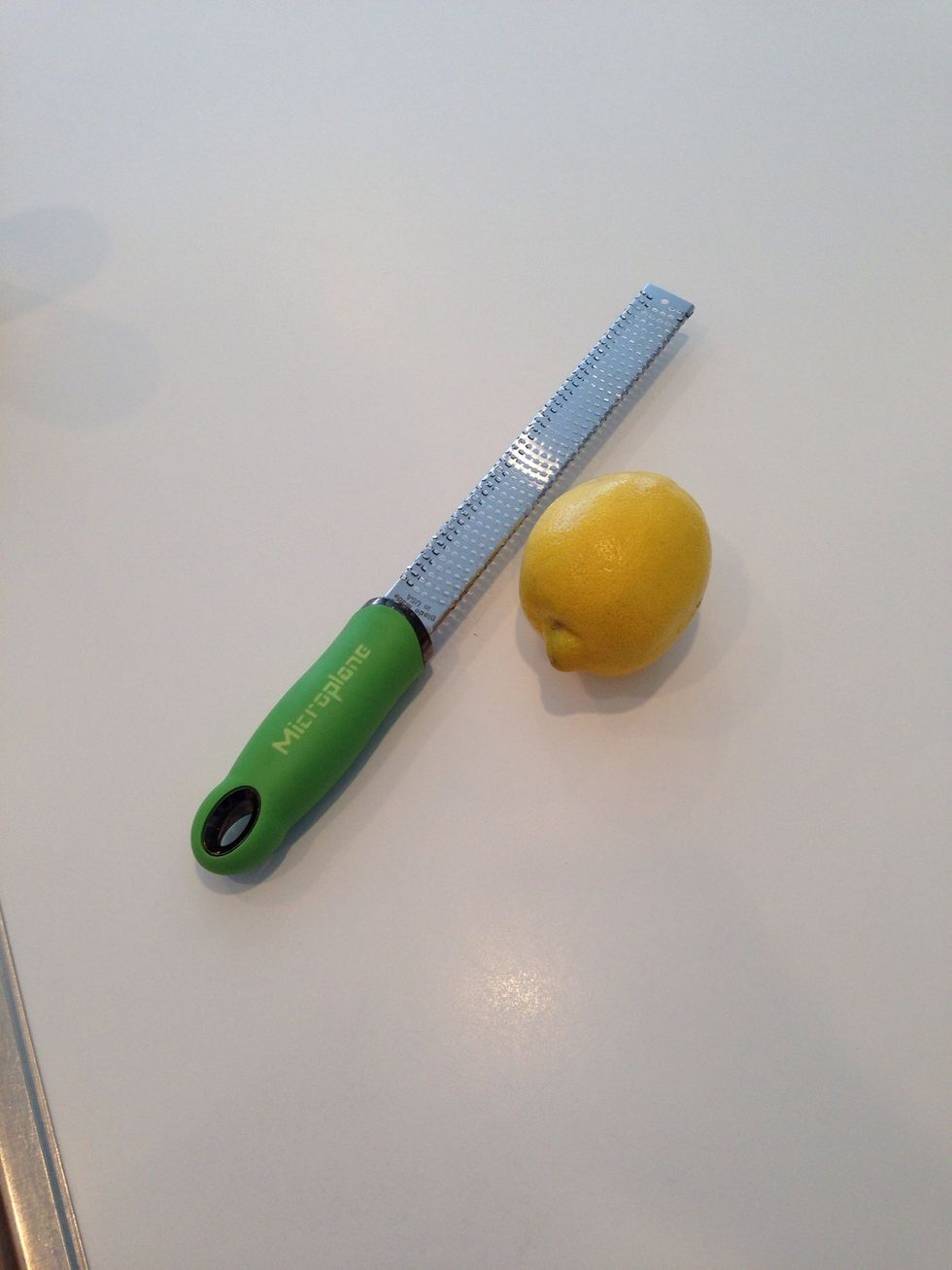 Hope you have a Microplane. It grates just the pretty yellow zest and none of the white pith or knuckle. Be sure to grate the lemon before you juice it. That may seem obvious but you'd be surprised.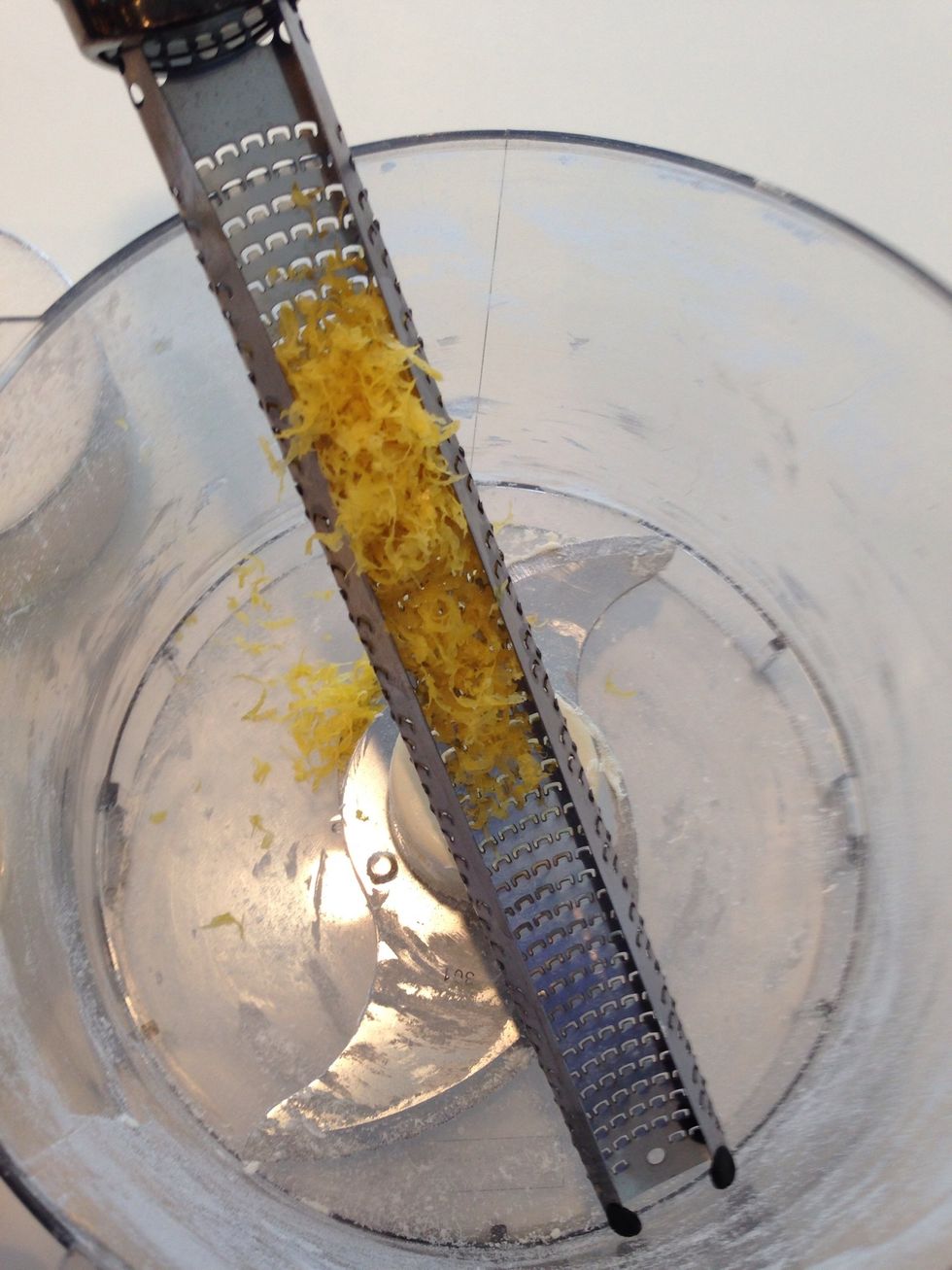 See? Beautiful. Grate right into the Cuisinart bowl that you didn't wash because you don't have to. Your kitchen will smell heavenly because that lemon oil gets everywhere.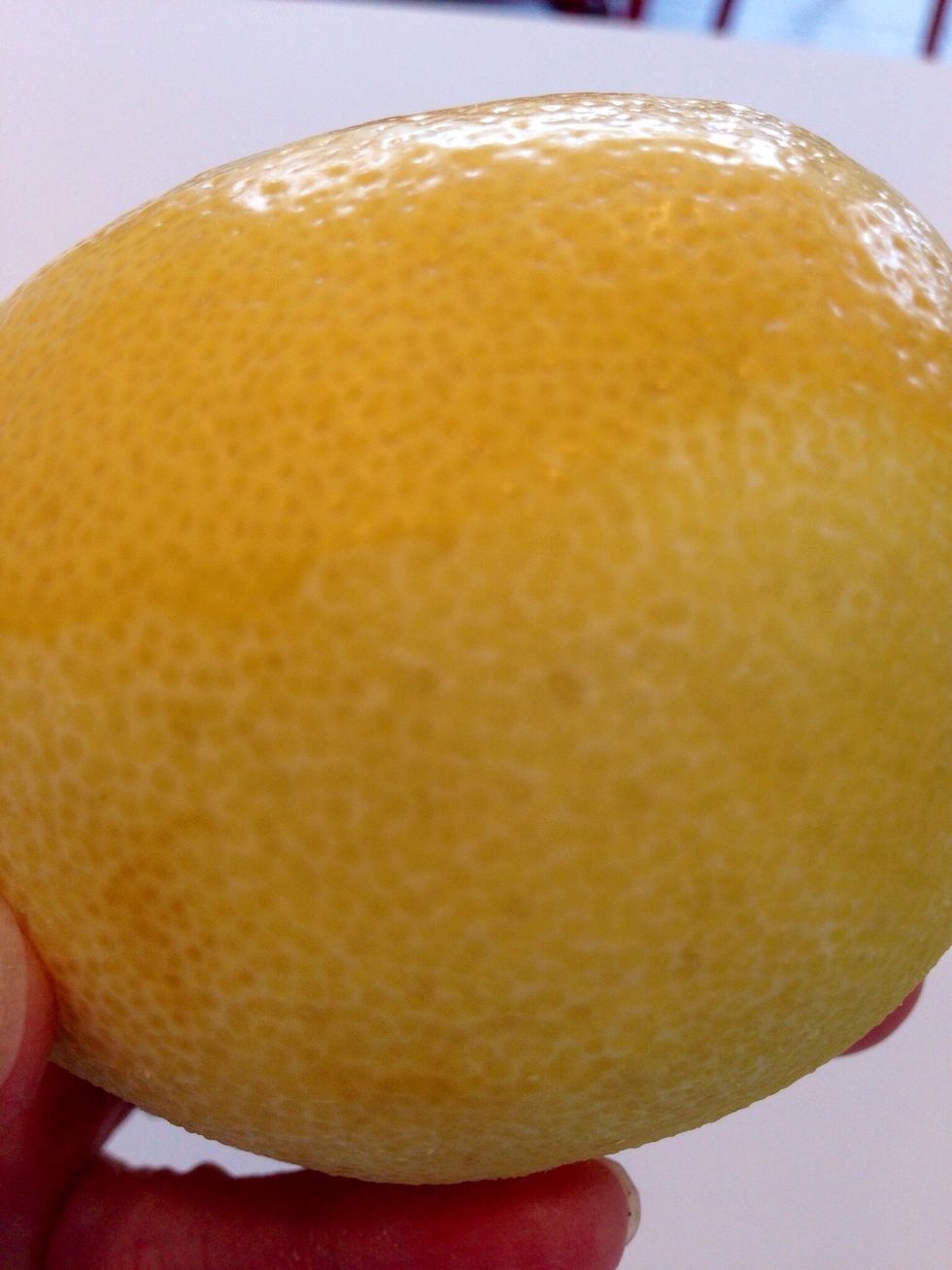 See how the Microplane just gets the zest? They should pay me.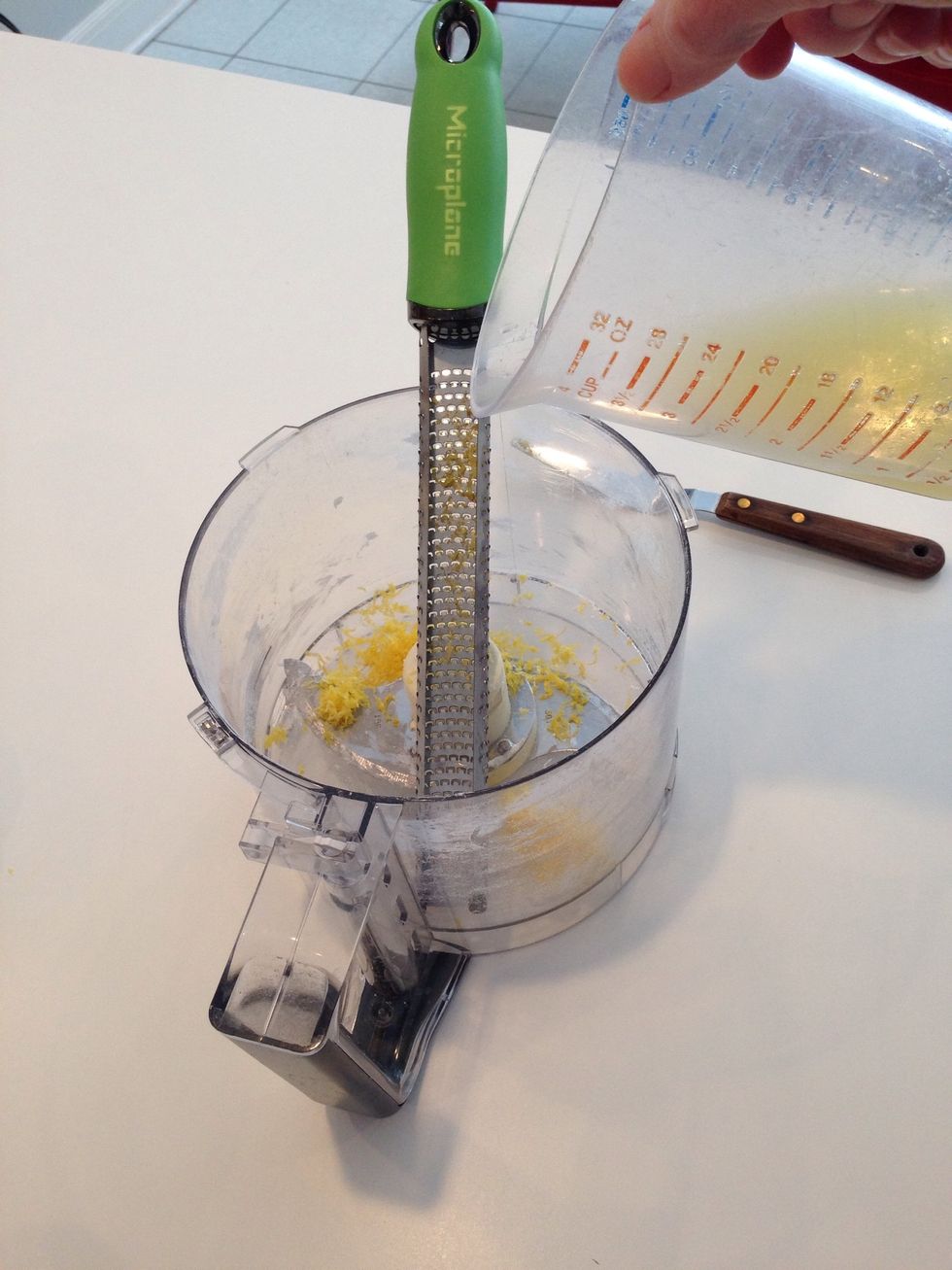 Here is why you pay me- after you scrape the grater with your favorite little off-set spatula, pour the juice over the grater. It will get all the rind and oil into the bowl. Genius.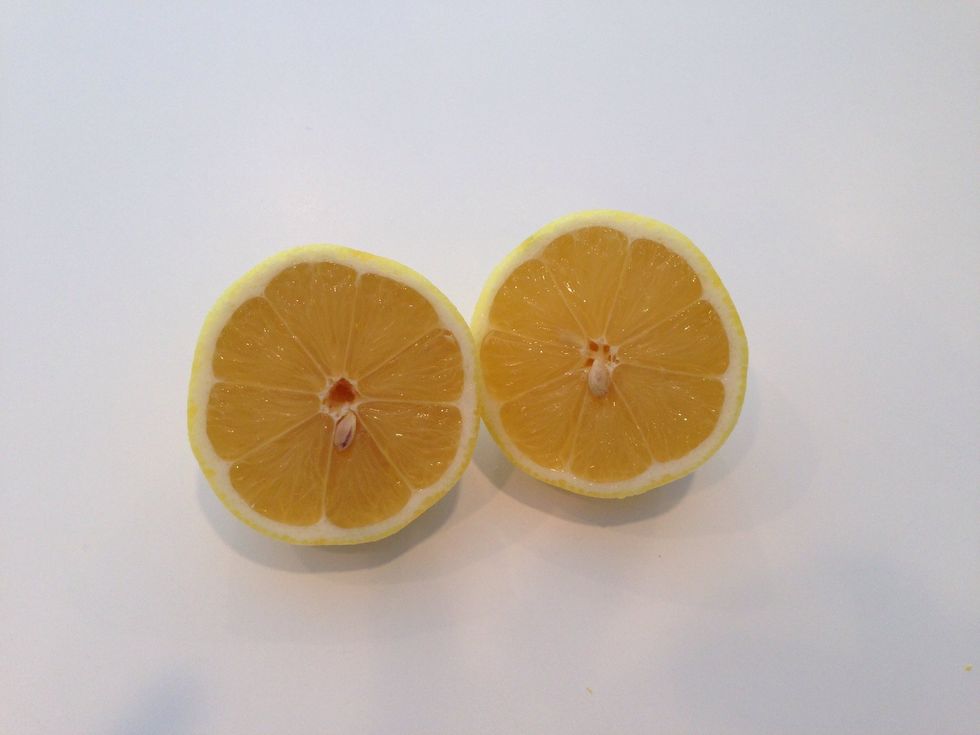 This is a gorgeous lemon. Thin skin, heavy with juice. But not all lemons are equal. This one had 6 Tbls juice, which made tart bars. Other lemons had 5 Tbls . I have always used the juice of 1 lemon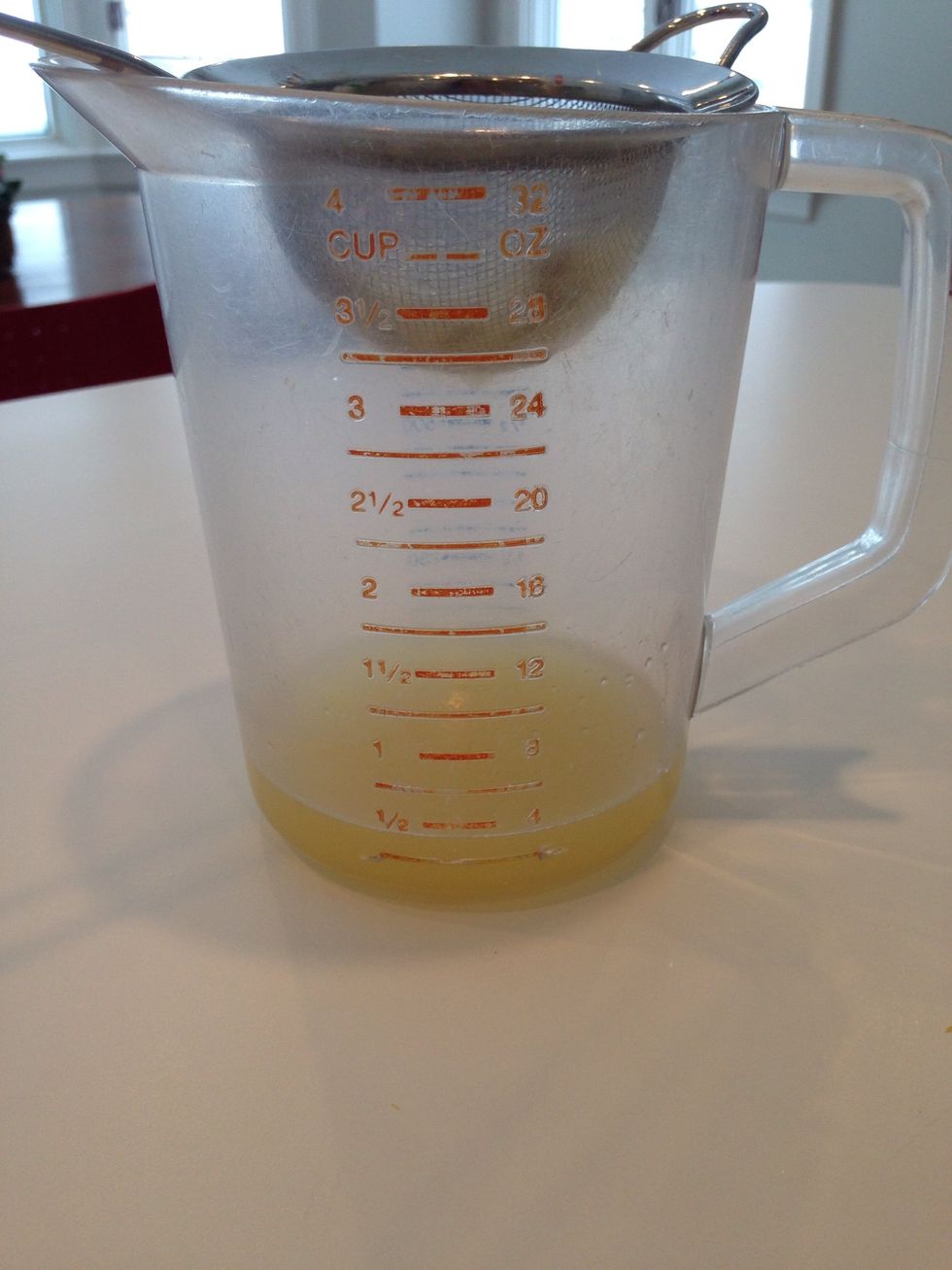 and I never measure. But, for you, I did the work. Use 4 Tbls , at least, and more if you wish. In 10, or maybe 30, years, I have never tasted a lemon bar that was too tart. Up to you.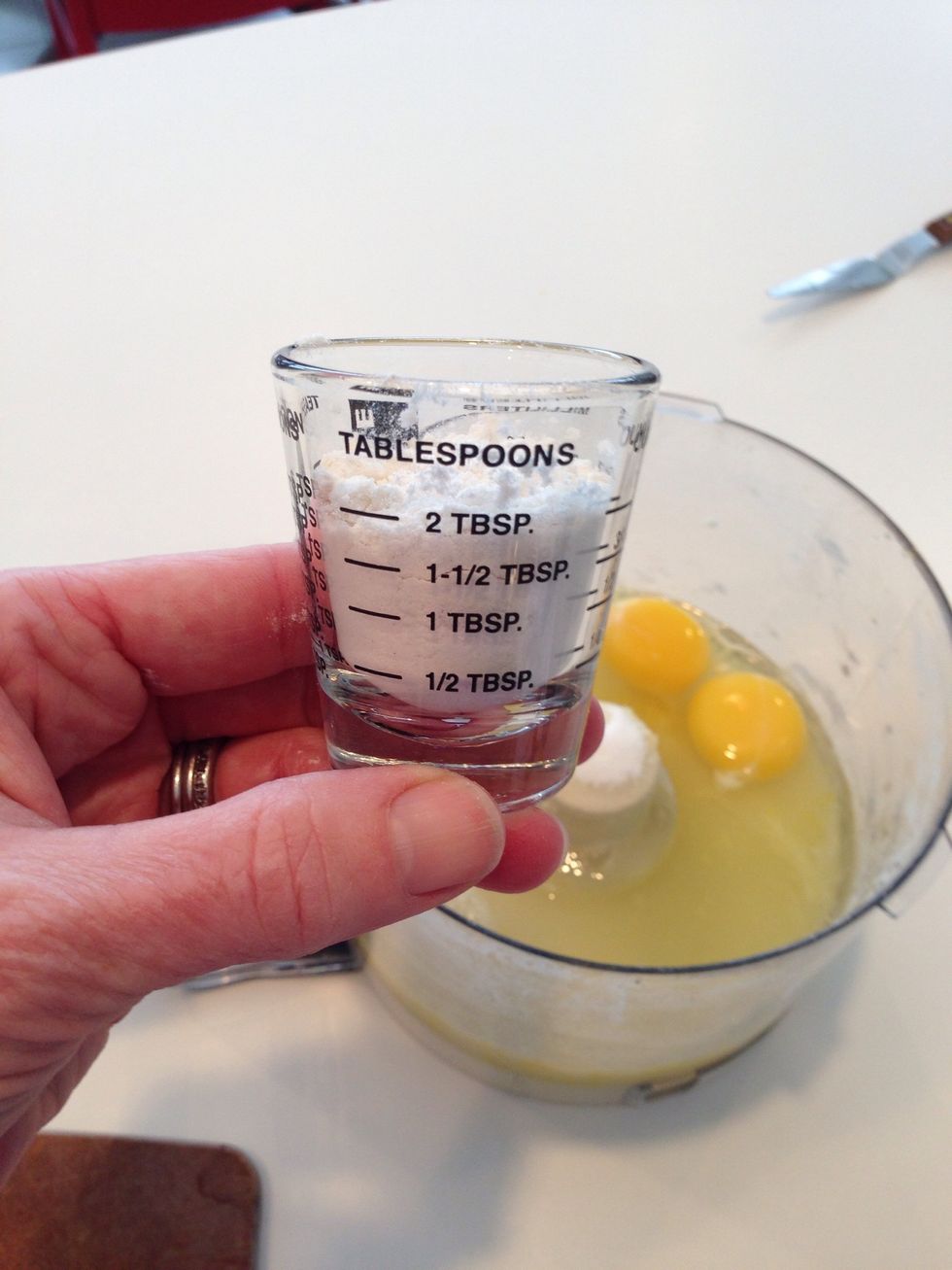 Add the eggs, sugar and flour. The juice, too. And a pinch of salt.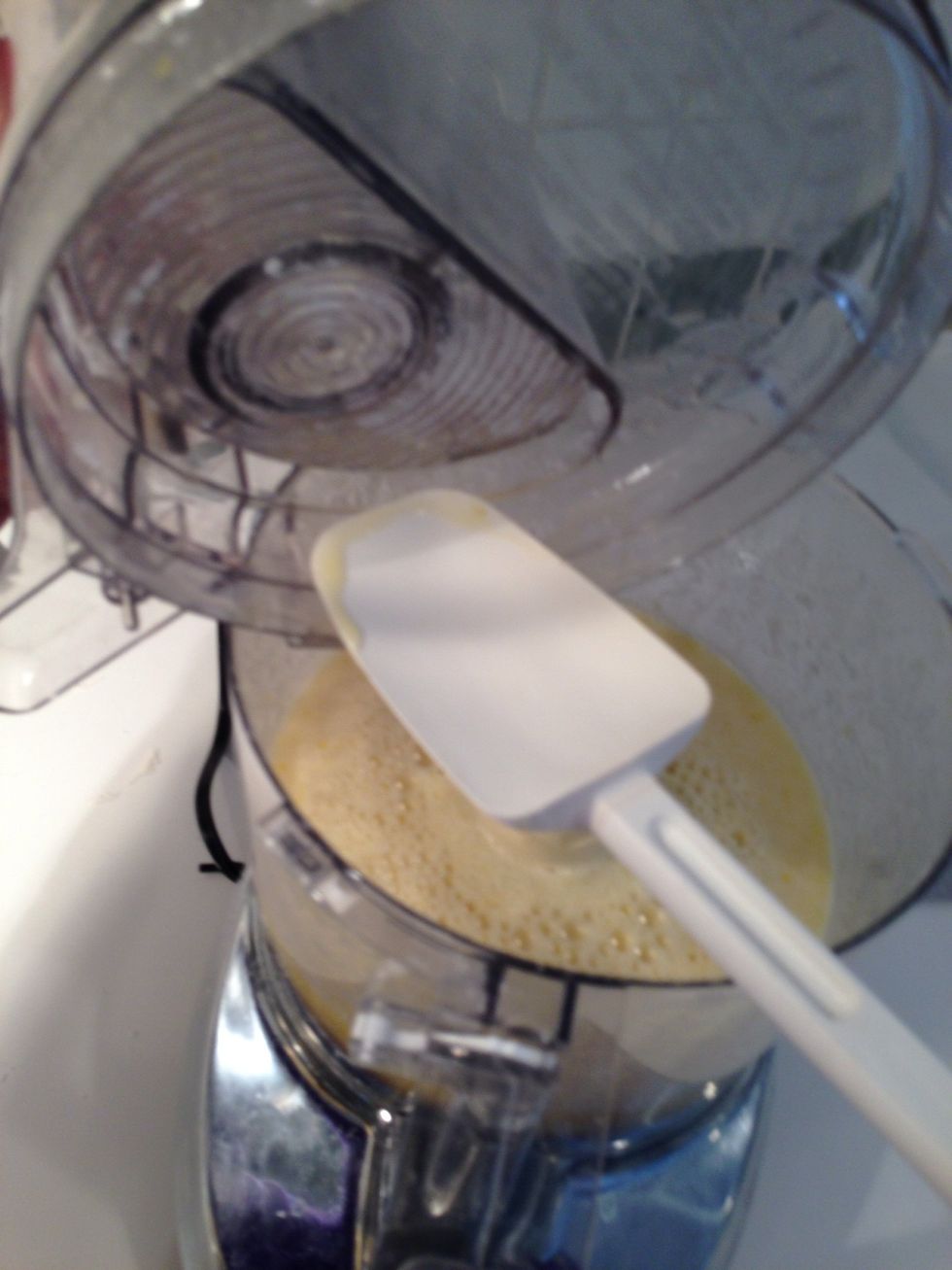 Run the machine for 30 or 40 seconds. It will be nice and frothy. Be sure to scrape the lemon stuff out of the top. You want it all.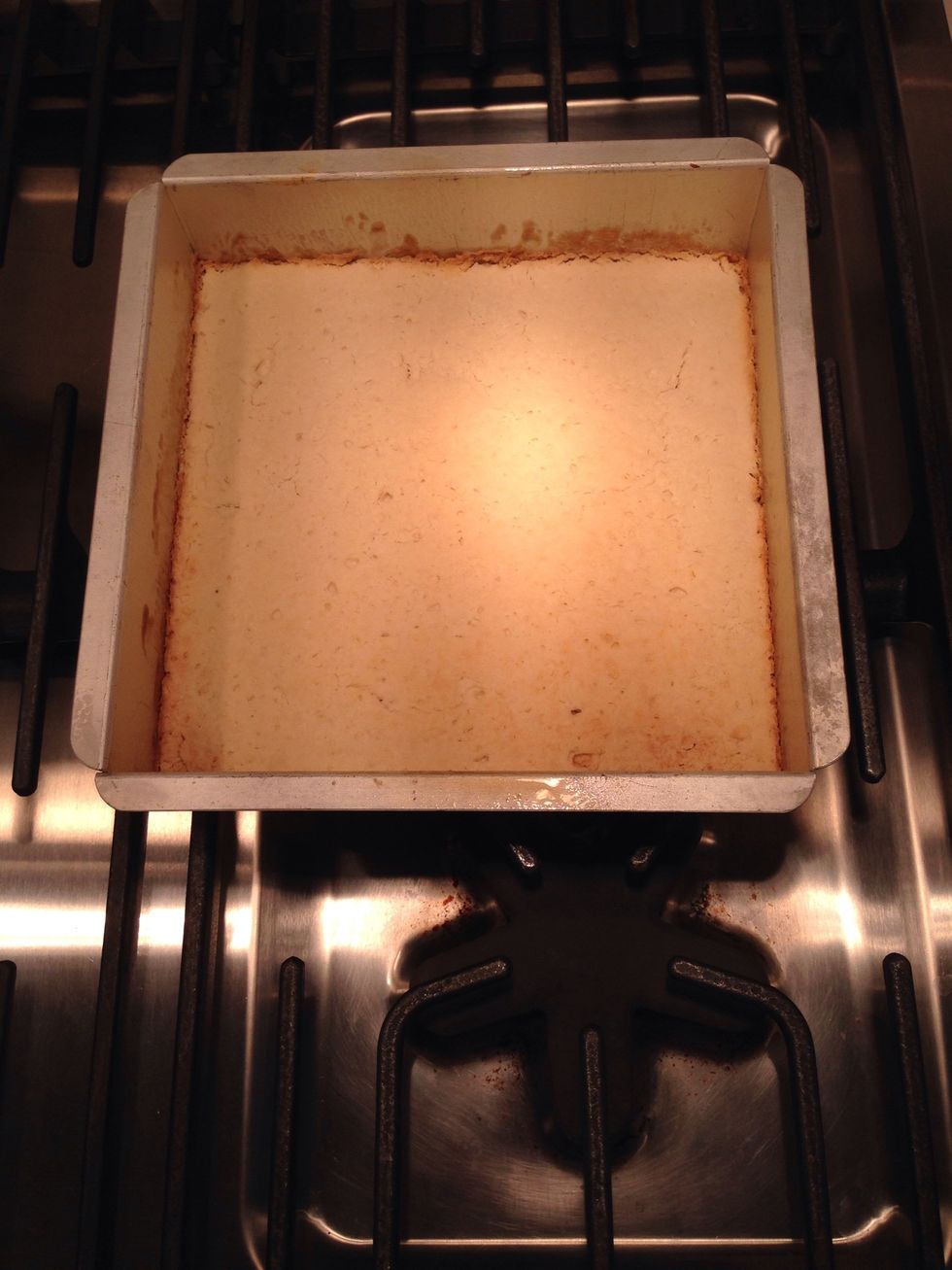 Pour it into the base. If you baked it earlier, then played tennis, and are just now making the lemon part, no worries. Or, if you took it out of the oven and the lemon is ready, throw it in.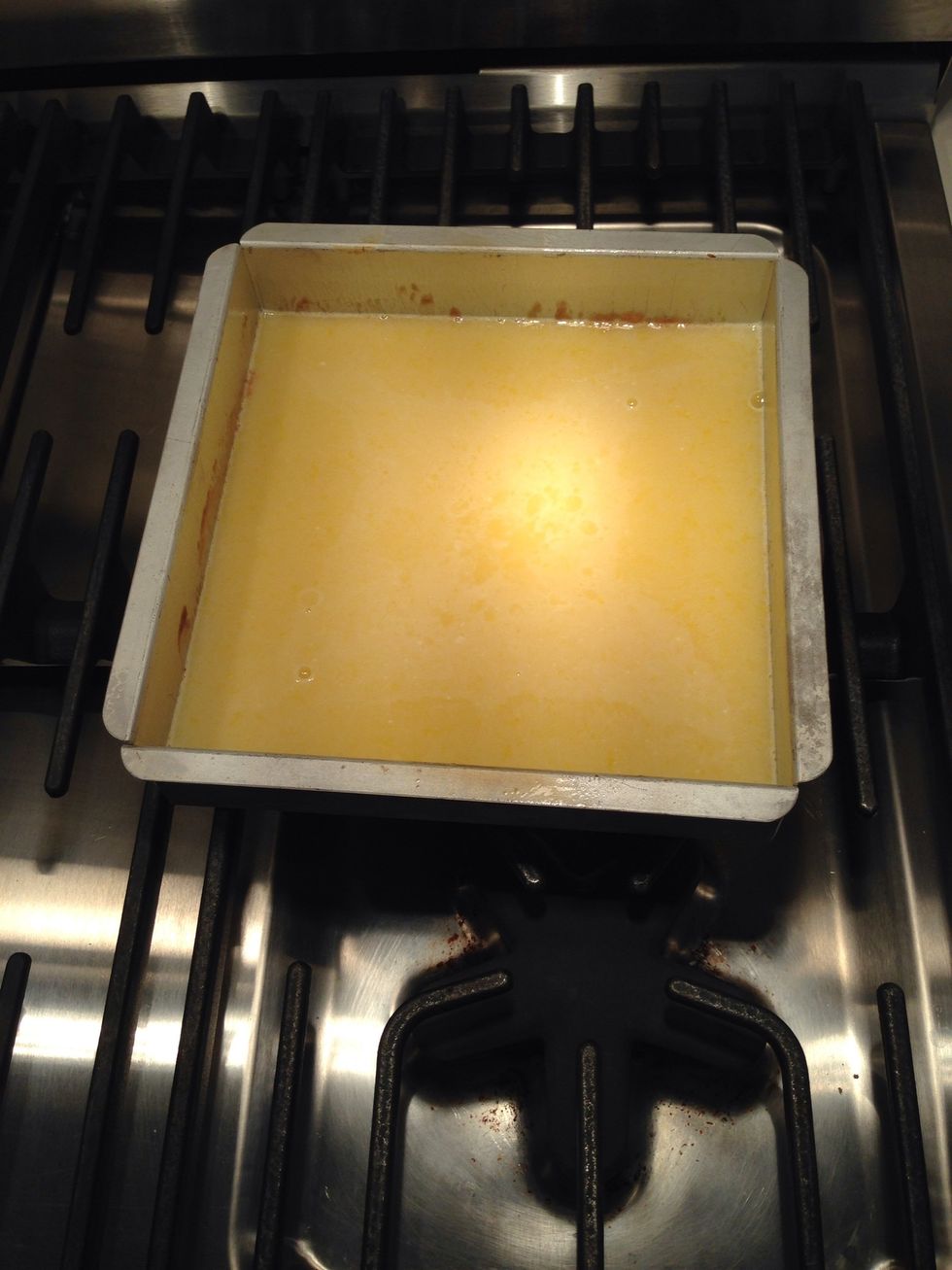 Bake for 20 minutes. I haven't met your oven and some are a bit fickle. So, check after 15 mins. The bars will stop jiggling when they are done and 20 is usually fine. But they don't want to be brown.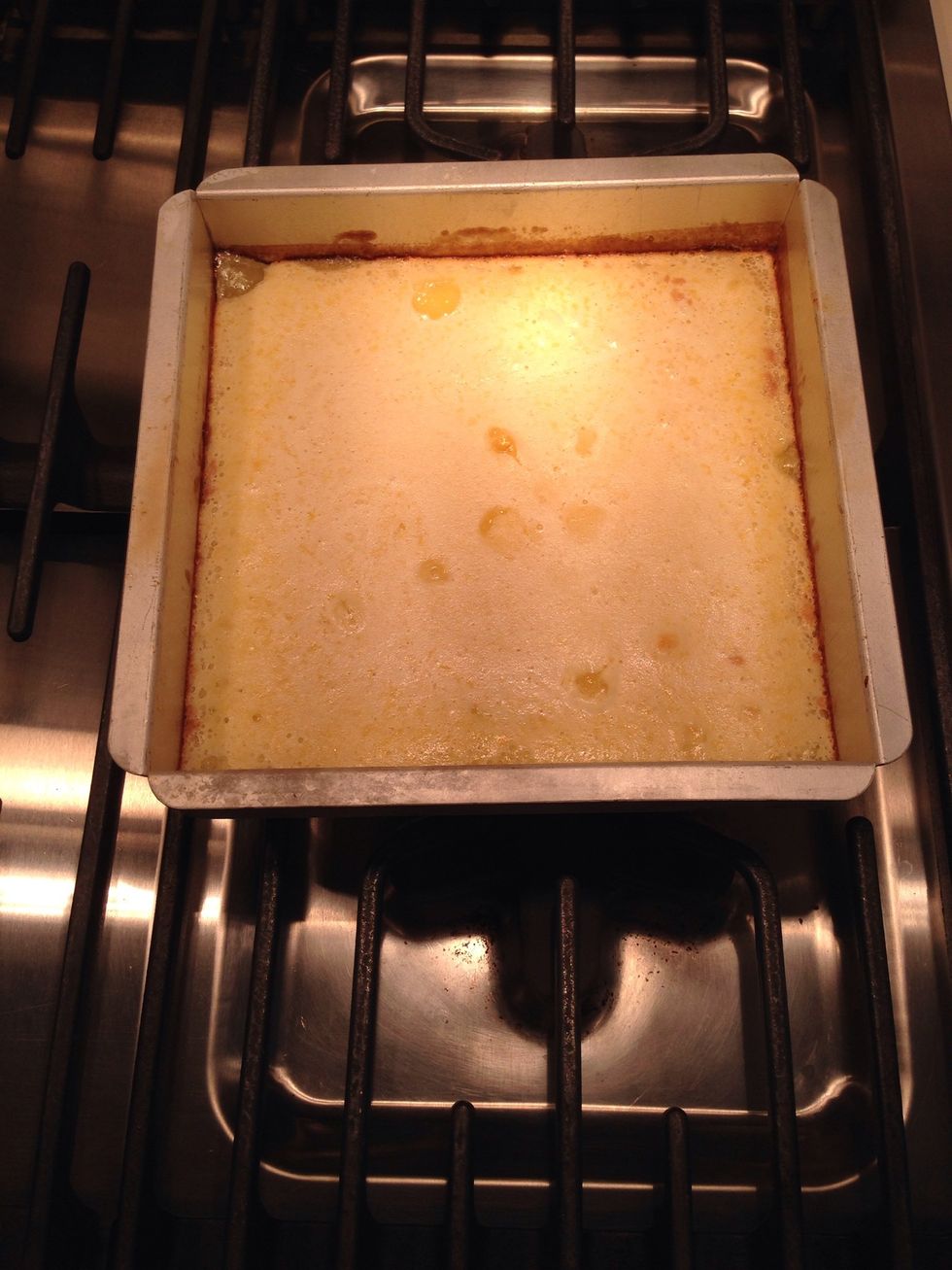 Voila! Now, I know some of you want to eat chocolate chip cookies while they're warm. Lemon Bars are different, so don't even think about it. It'll be a mess.
Much later, after you've finished your taxes, get out that cool bench scraper. Great for cutting stuff in pans .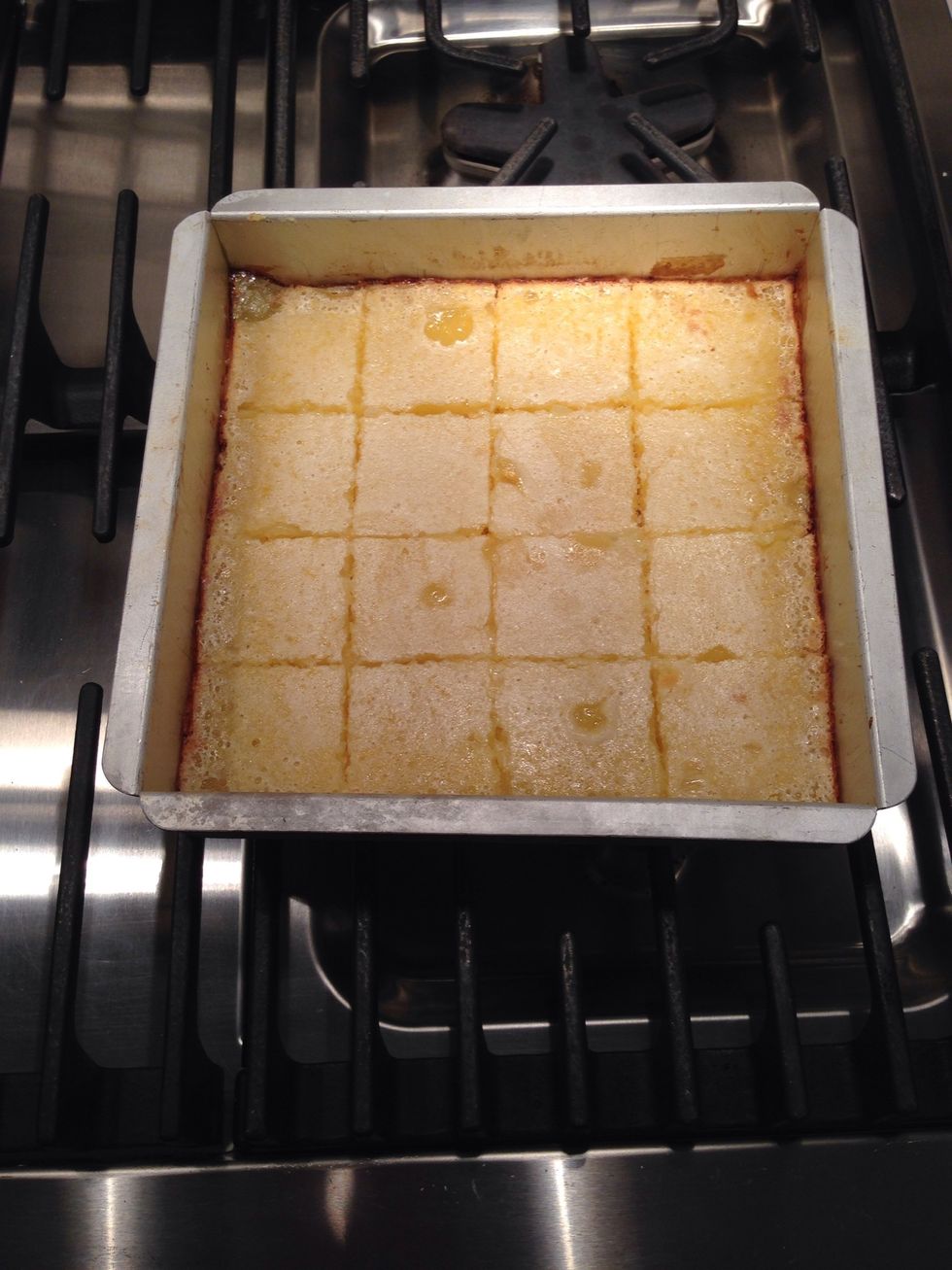 Don't worry if they're not even. I'm a pro and I can't do it. Besides, one of your friends is going to say, "May I just have half?". Cut up the big one and don't laugh when he comes back for the rest.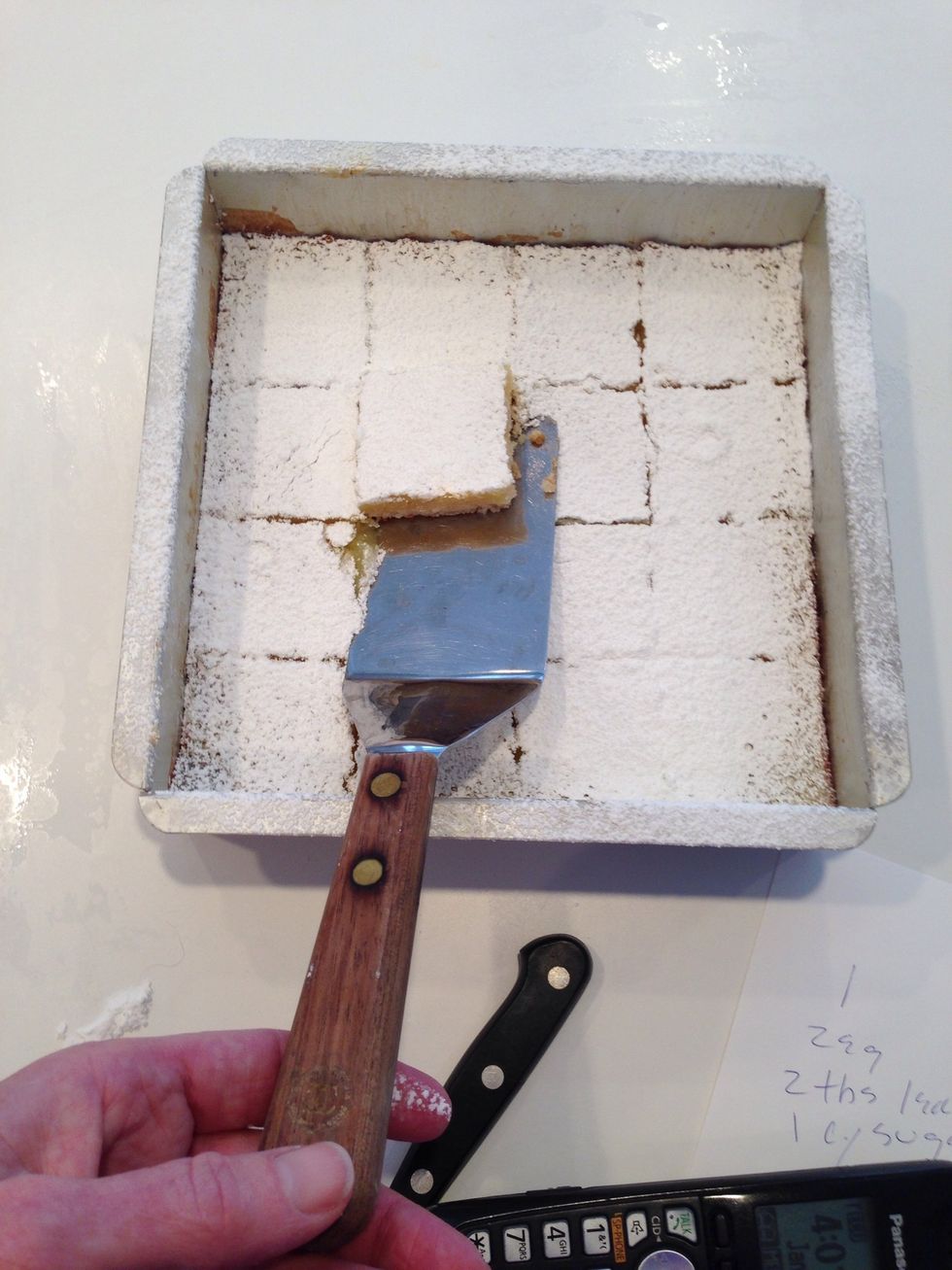 Dust w/ powdered sugar. Then, use a spatula to get them out. I start in the middle, for no good reason. You could start on the side. Either way, you'll probably have to do some repairs.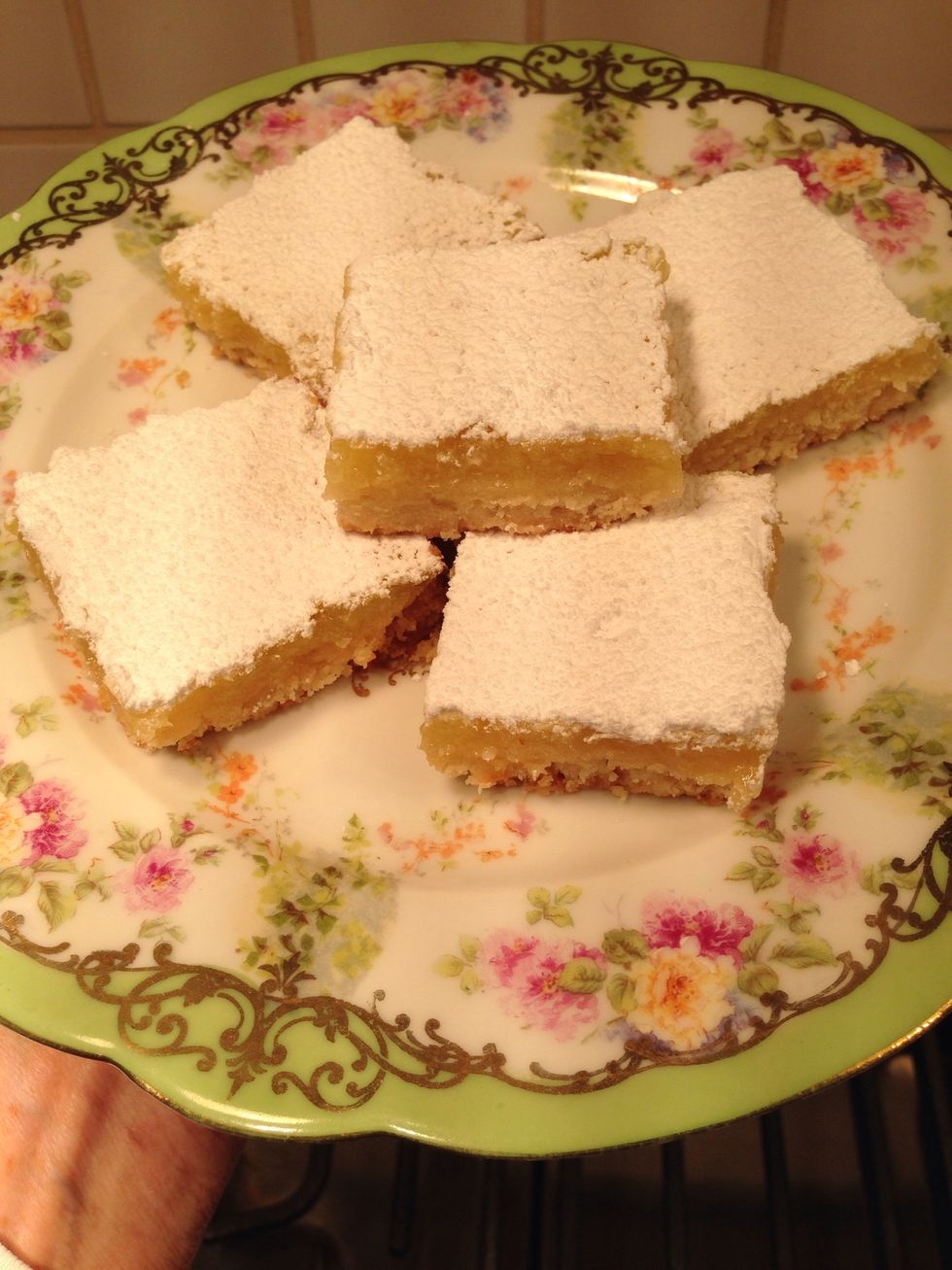 Put a bunch on a pretty plate and call in the troops. I don't know, for sure, that eating lemons will make you thinner and smarter. I am certain, however, that no one has proved otherwise .
1.0c Flour
4.0Tbsp Powdered sugar
4.0oz Unsalted butter
2.0pch Salt
1.0c Sugar
1.0 Lemon
2.0Tbsp Flour
2.0 Jumbo eggs