Pick out the fabric patterns you want. Mix it up with solids and patterns be playful with it. Make sure you pre-wash the fabric first. I bought 1 yd of each pattern and it made 3 bunting strings.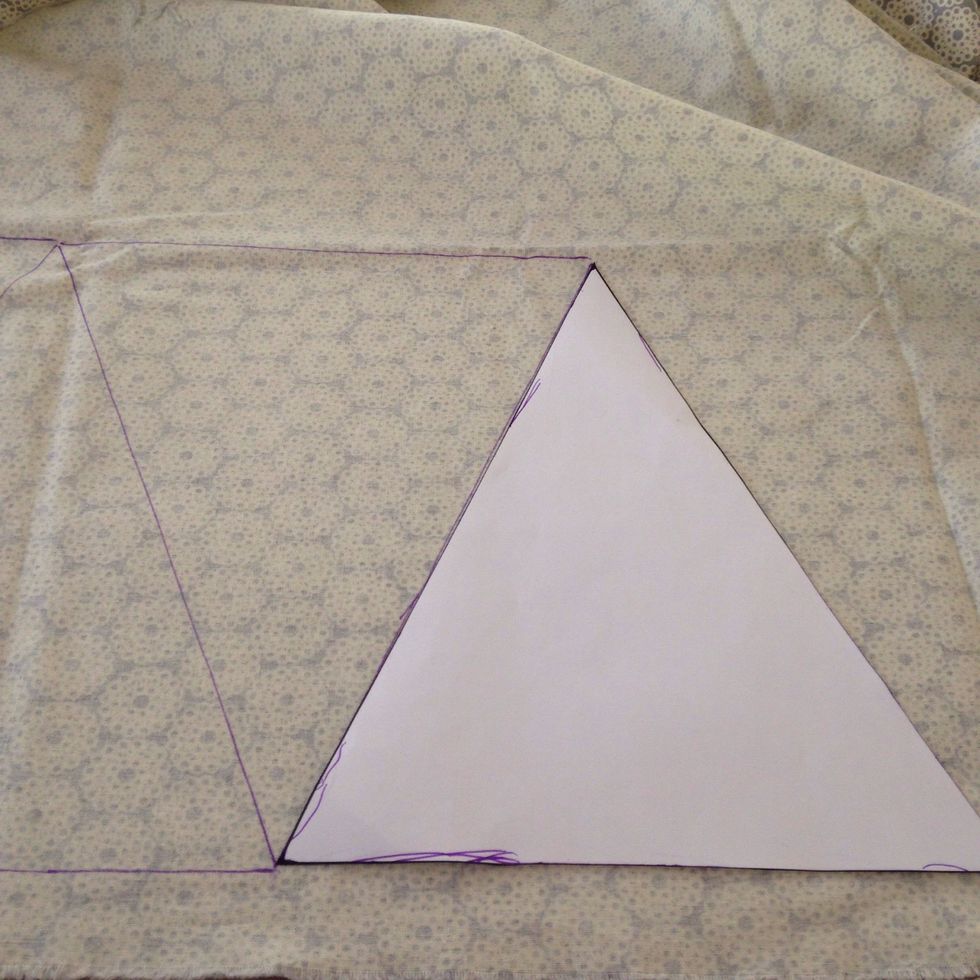 Get your triangle template (I printed one out on cardstock) and start tracing triangles onto the fabric.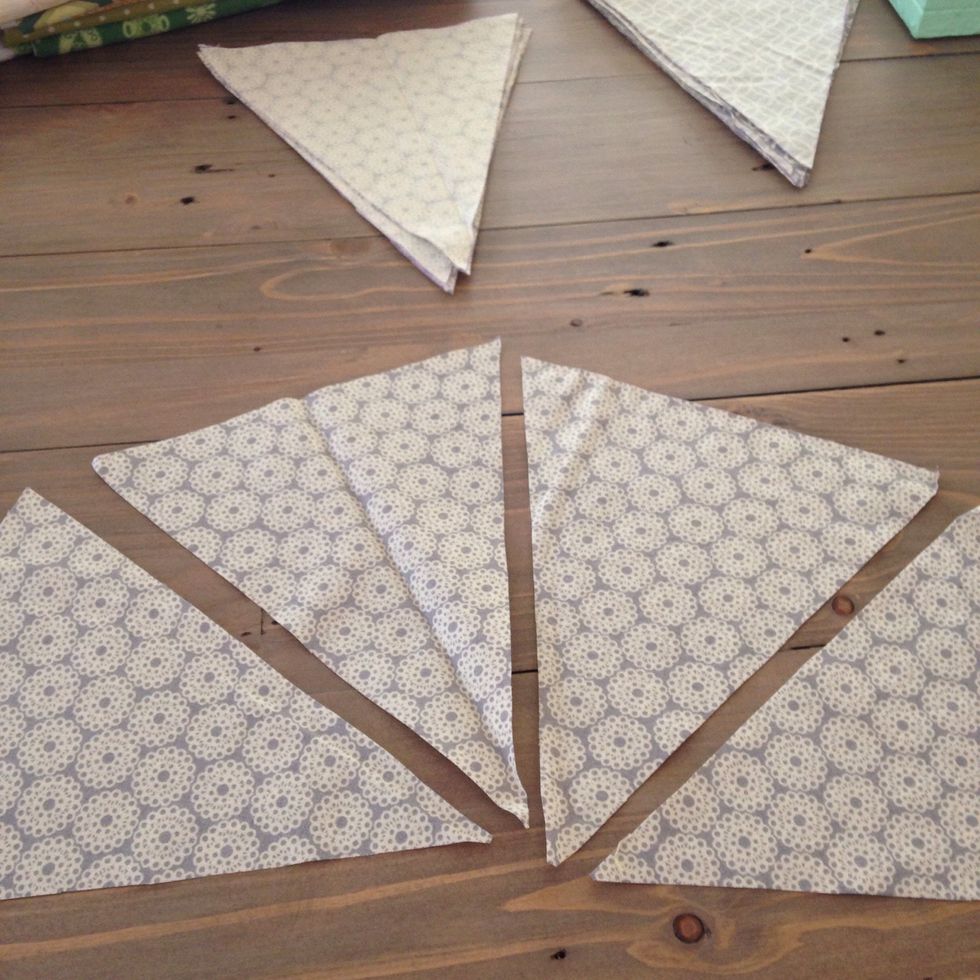 Cut out the tracings. Make sure you make an even number of triangles.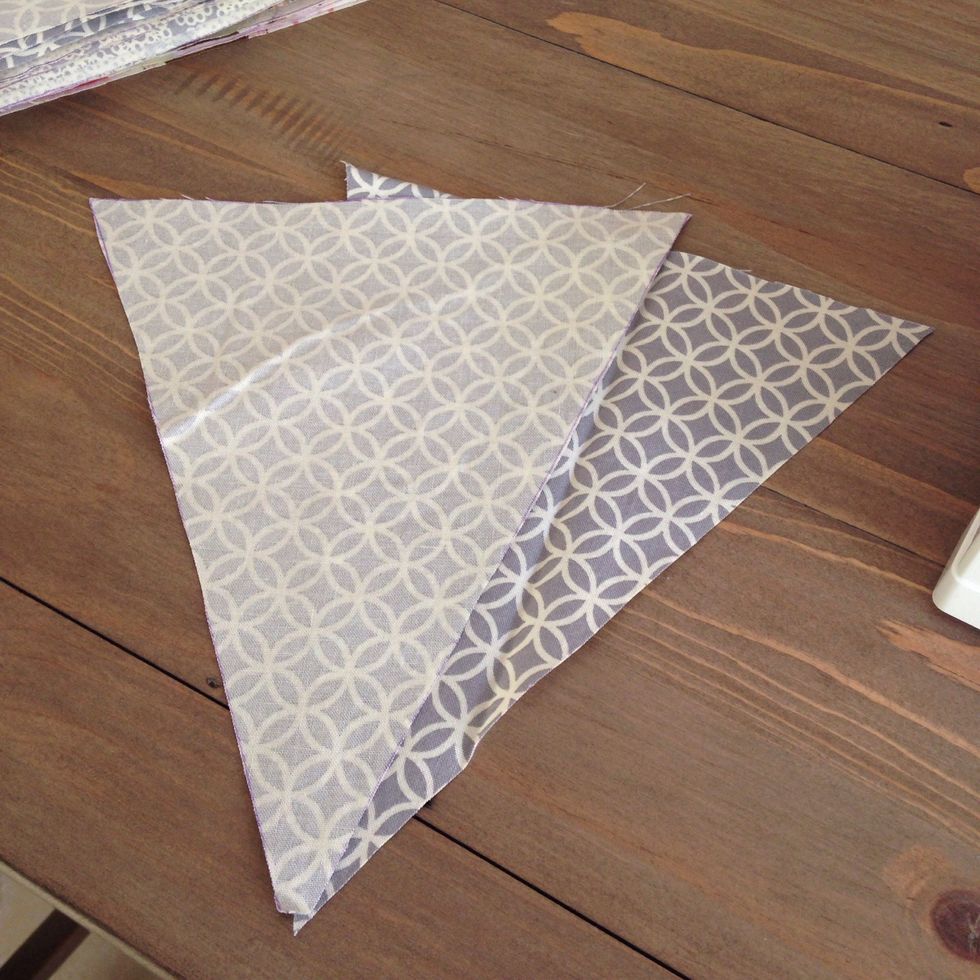 Take 2 triangles and face the patterned side towards each other. Then see in a straight line on the long side of the triangle.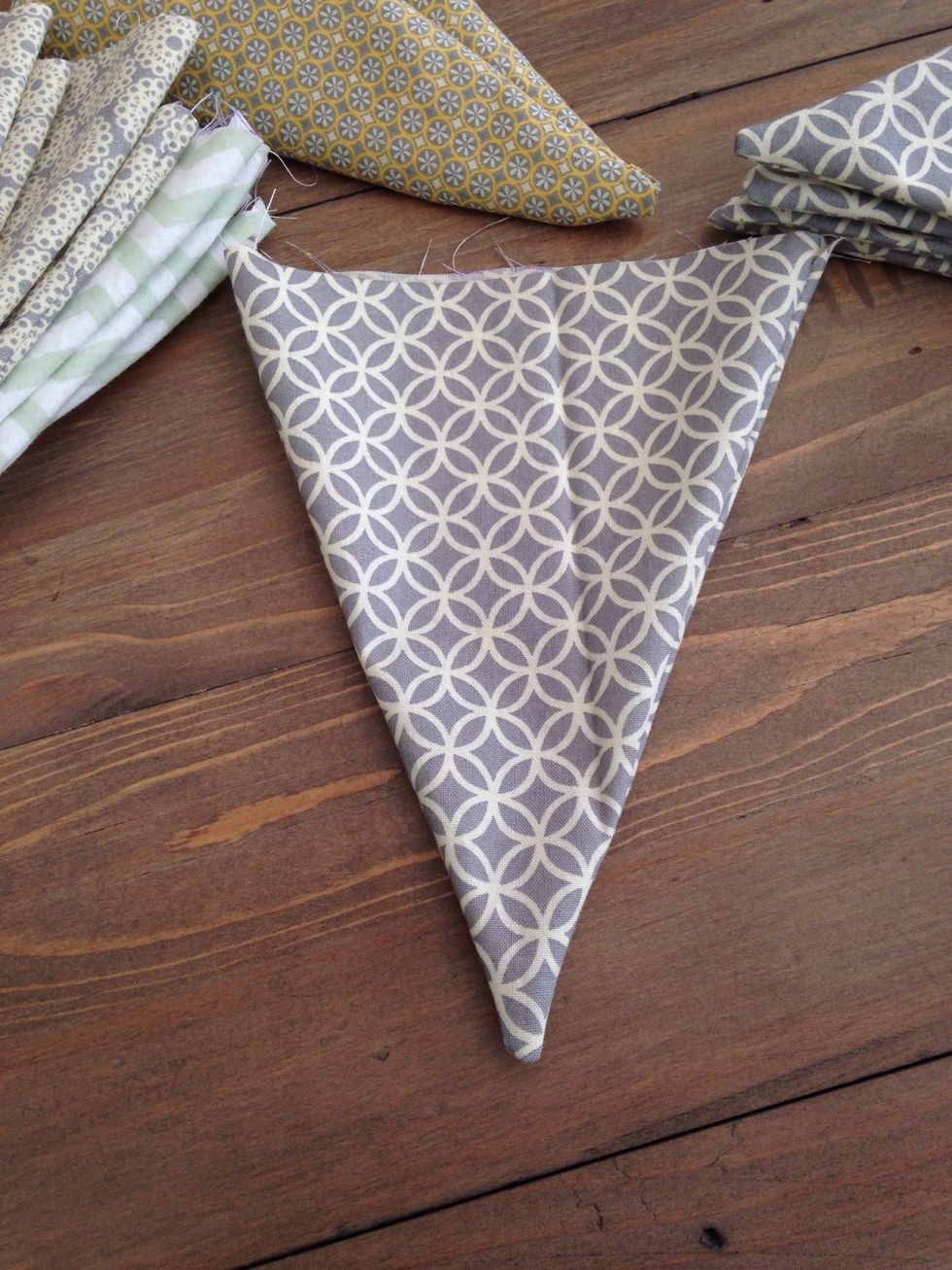 Use the chopstick to turn the triangle inside out so now the pattern is on the outside! Repeat this with all your cut outs.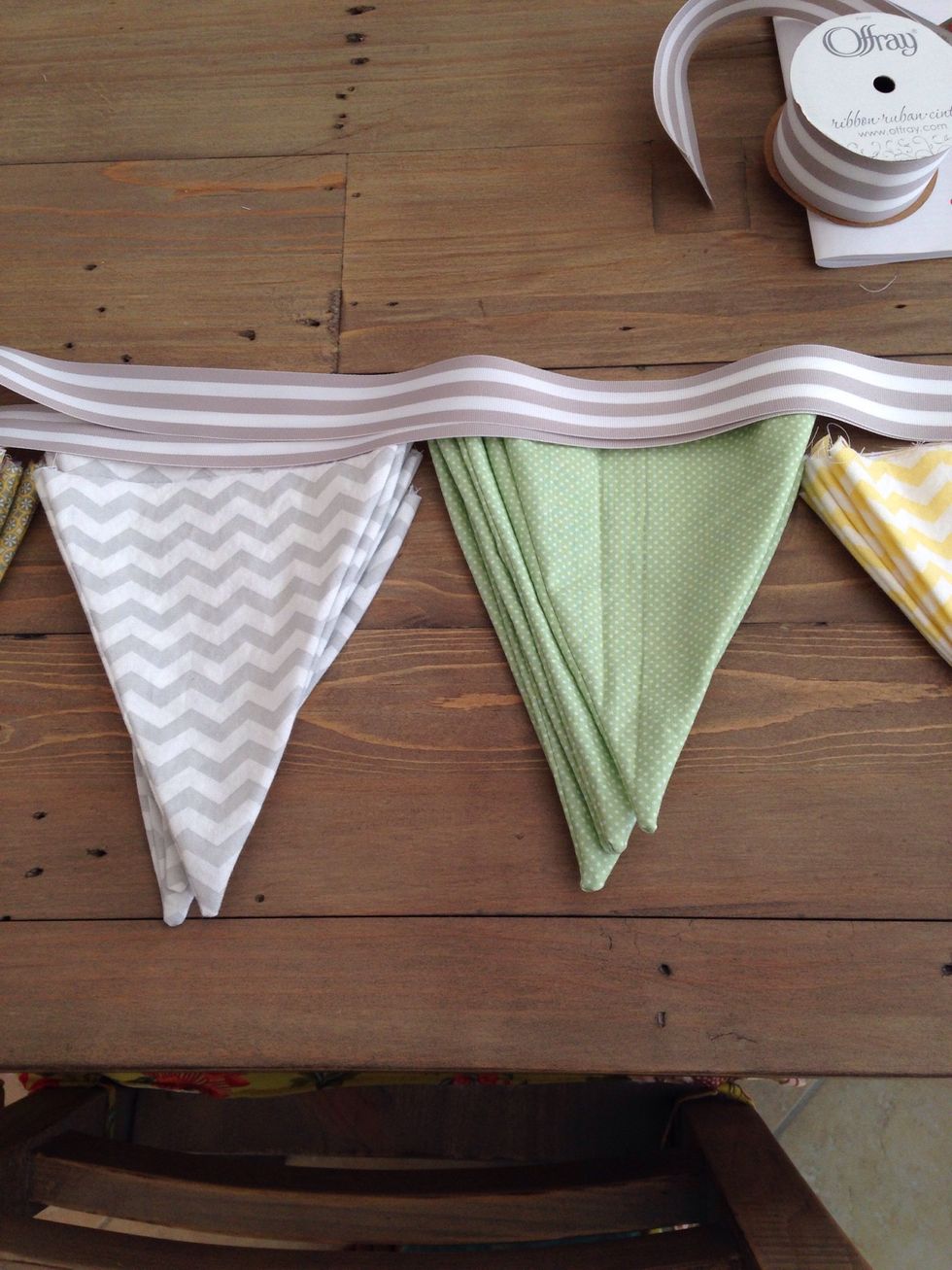 Now take your ribbon, and plan out the bunting design. The ribbon will be the string that binds all the triangle buntings together.
Fold the ribbon in half and sew in a straight line, making sure that you sew the fabric I between the ribbon.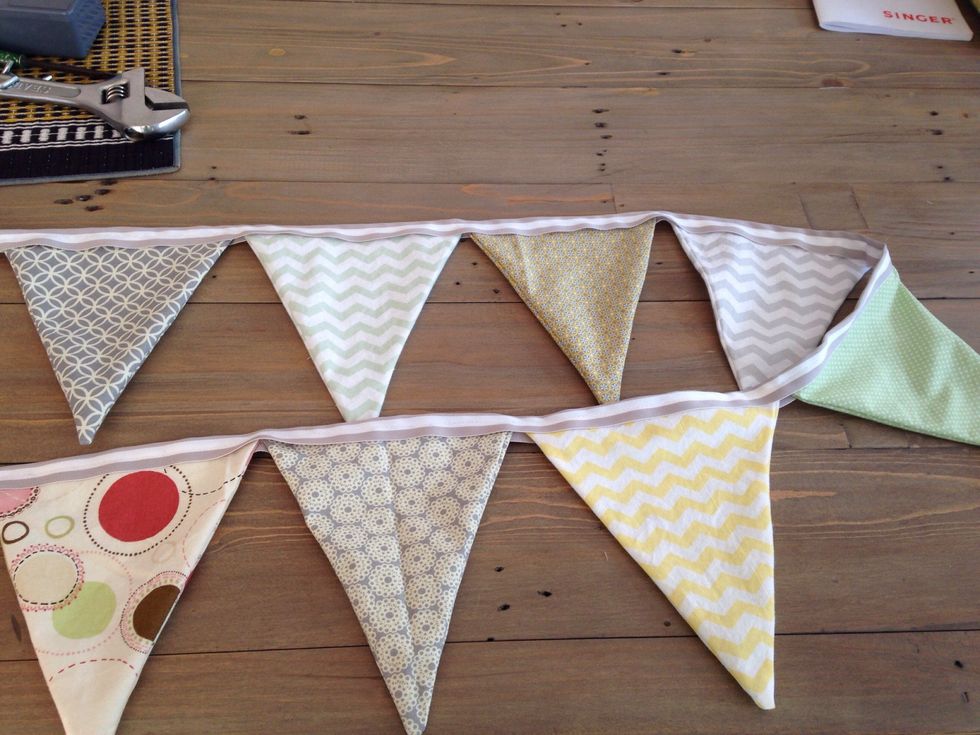 Space out the bunting evenly and continue until you get the desired length!
I was able to make 3 strings. I hung 2 on top of her crib.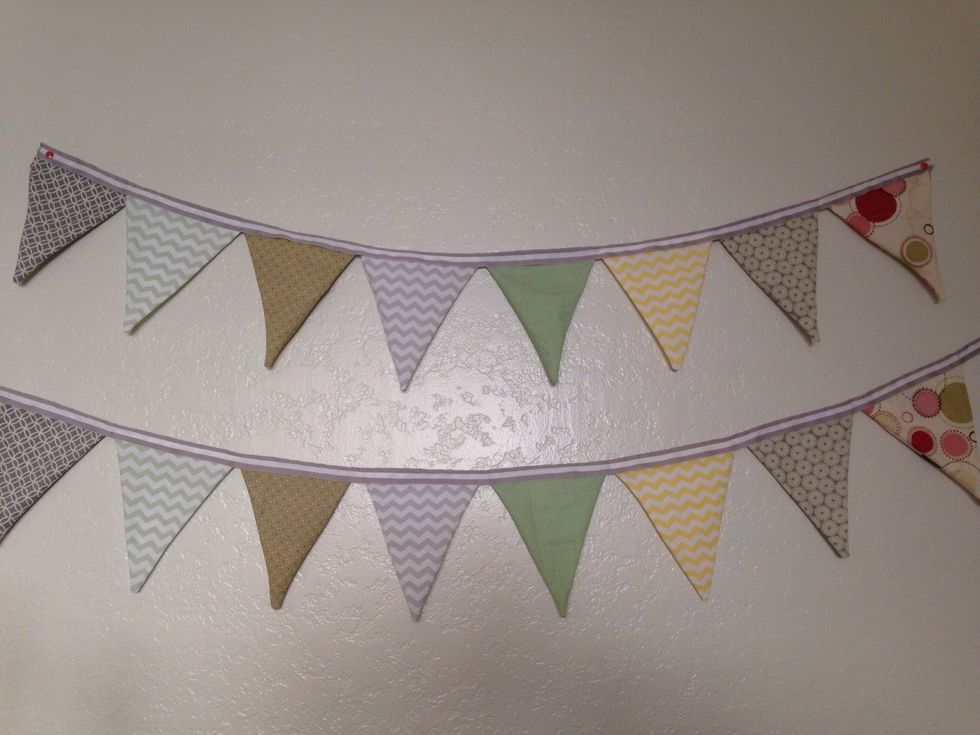 The finished product. It's not perfect, but it's all good. Good luck with your bunting project.
1/2yd Cotton fabric of your choice
1.0yd Ribbon
1.0 Triangle bunting template
1.0 Scissors
1.0 Sewing machine
1.0 Stick, chopstick