This cream moisturizers as well as exfoliates dead, dry skin. I found this recipe in First magazine and currently I'm using it to see how well it works.
21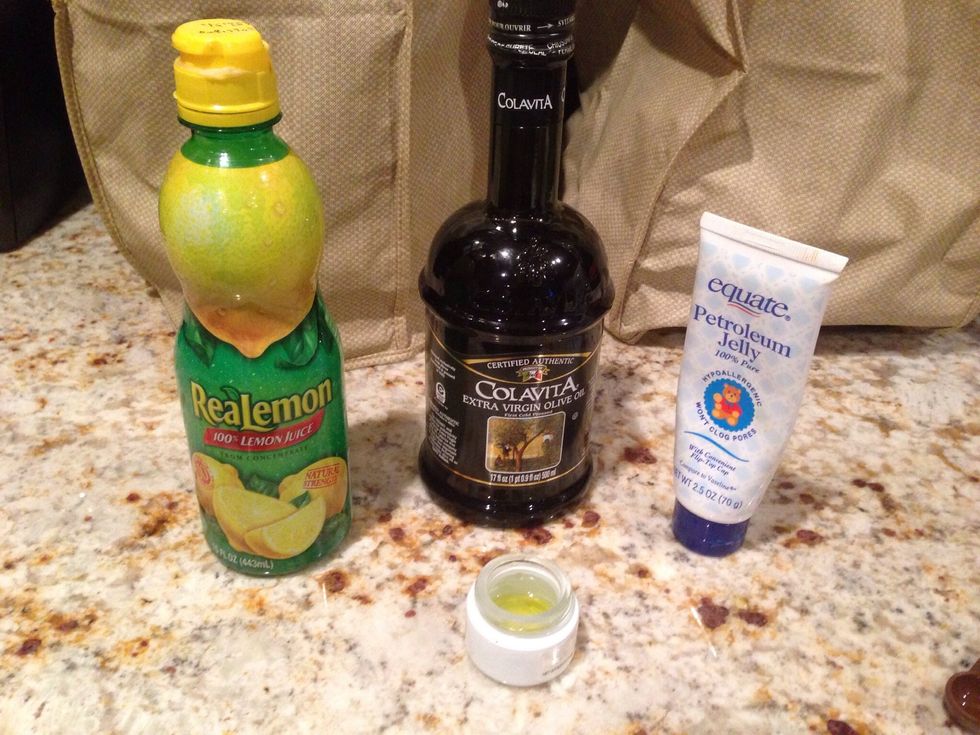 Pour into a resealable container 1/4 tsp lemon juice and 1/2 tsp olive oil.
Add 2 tsps petroleum jelly and stir. Apply to cuticles, tops of hands, or anywhere skin is dry or cracked. The lemon juice is intended to exfoliate dead skin.
The lemon juice may also lighten dark spots on hands while moisturizing. I will try it for awhile for this benefit alone and see.
2 tsps petroleum jelly
1/4 tsp lemon juice
1/2 tsp olive oil
Resealable container
(I used my empty eye cream jar)