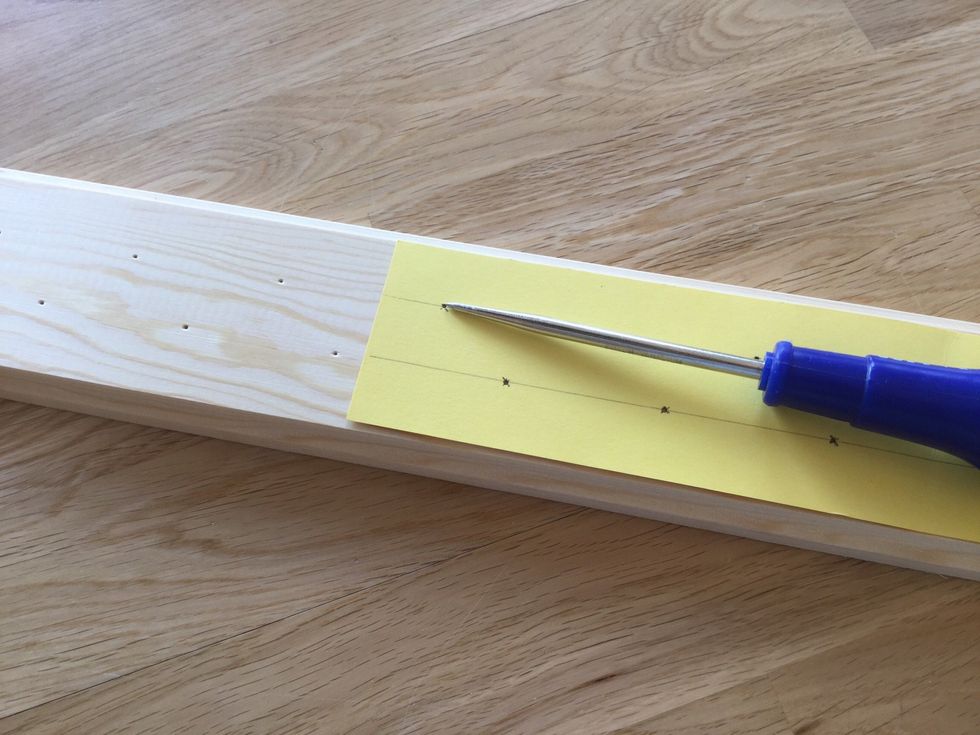 Använd mallen för att markera var hålen ska vara med hjälp av en syl.
Borra hålen i pelarborren eller be om hjälp om du inte kan själv.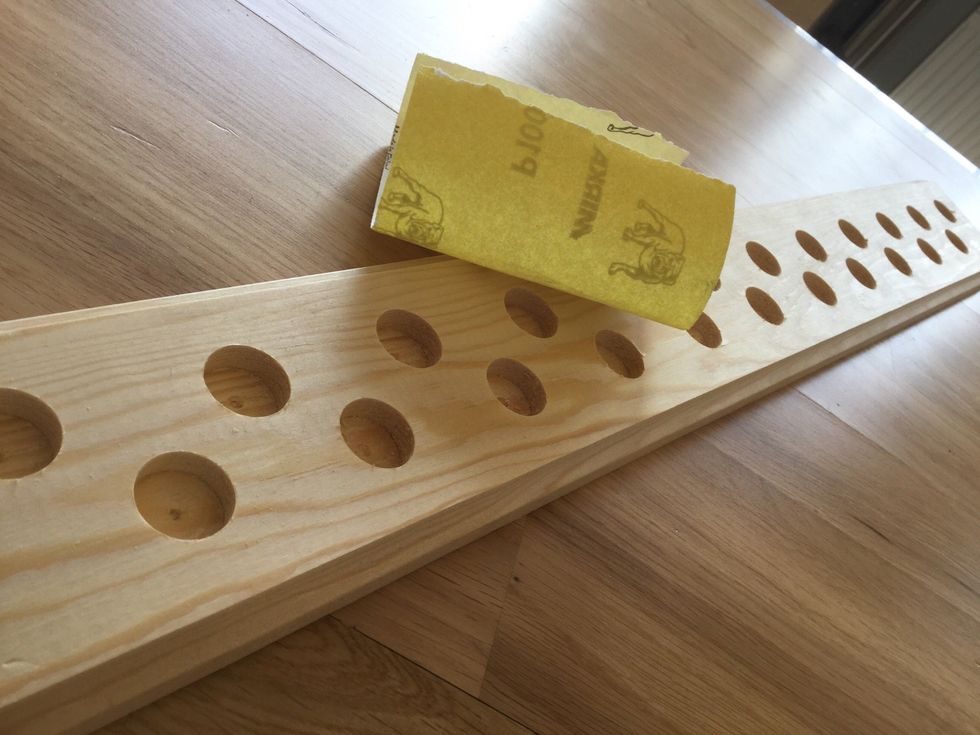 Slipa hålen lite med slippapper.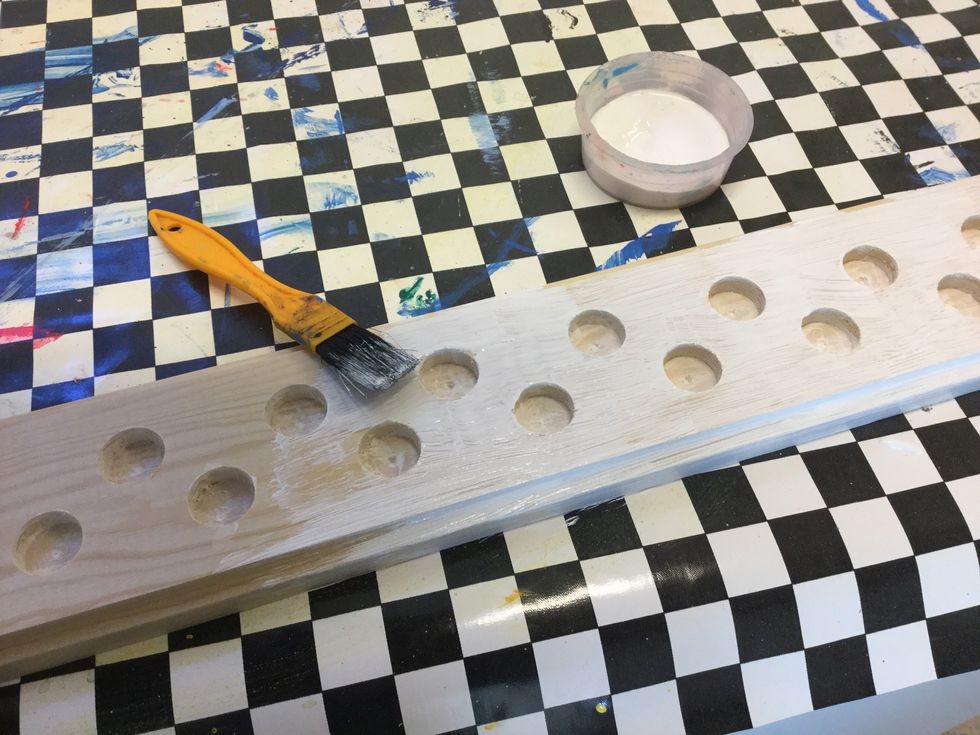 Måla i valfri färg.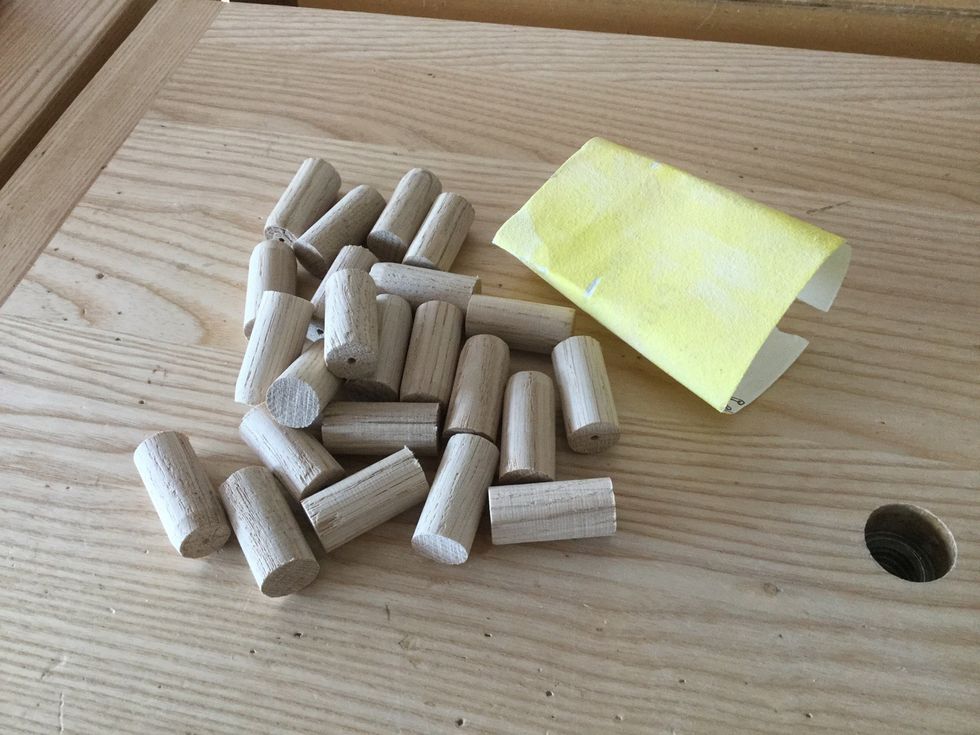 Slipa 23 st spelpjäser.
Använd mallen för att klippa till en tygpåse. Rita först på tyget och klipp sedan.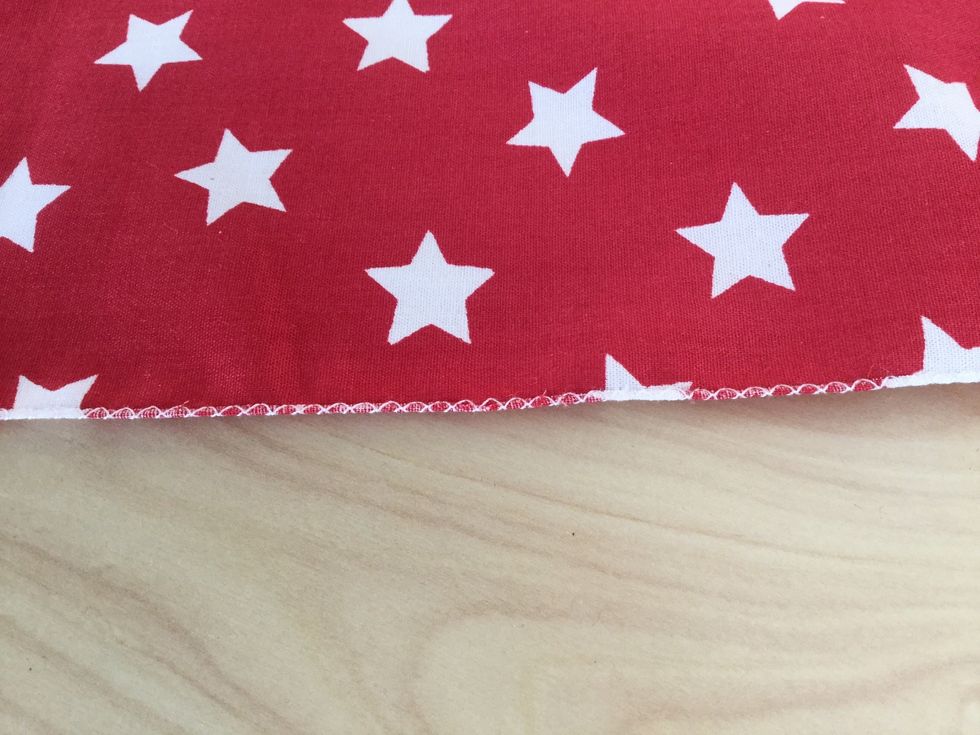 Sicksacka kanterna.
Nåla ihop sidorna. Be om hjälp om det är svårt.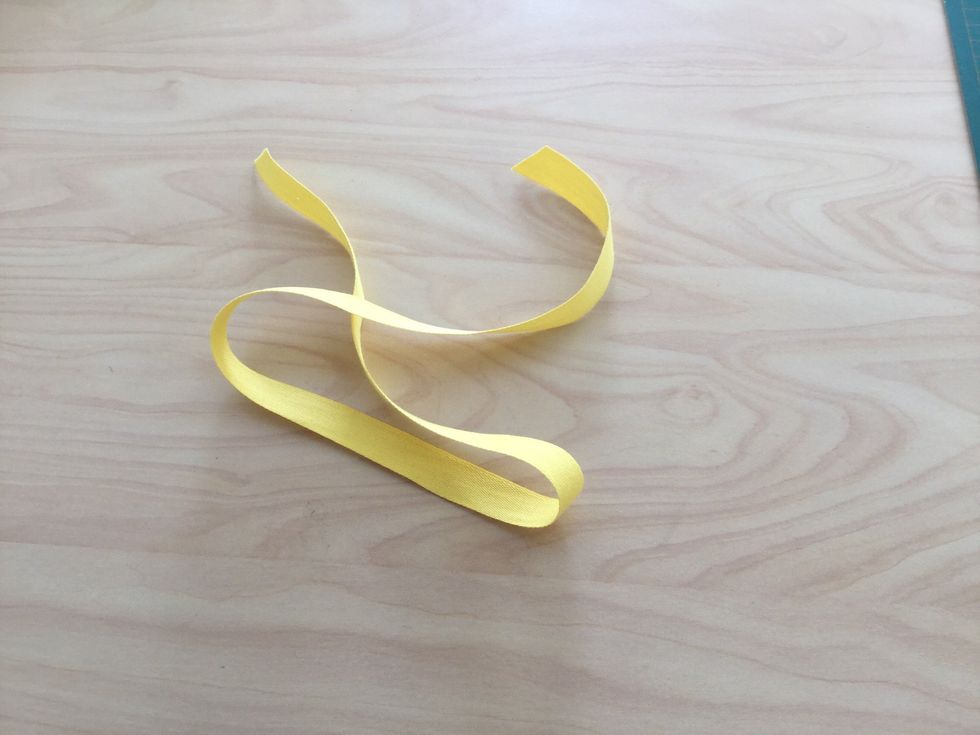 Klipp till ett band ca 50-60 cm långt.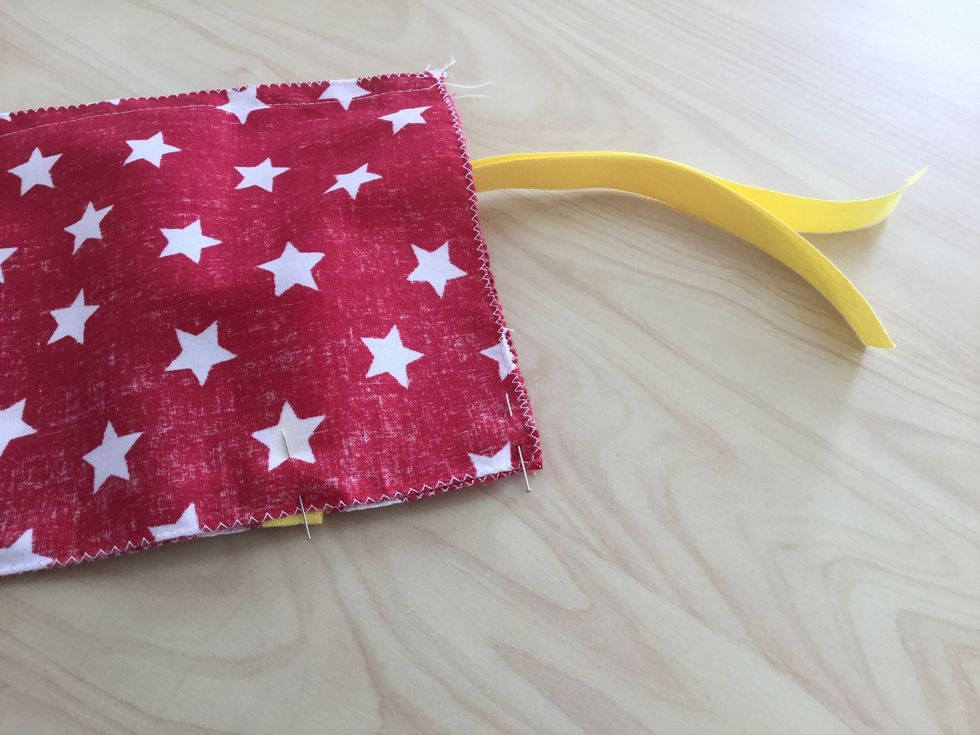 Nåla fast det i ena sidan på sömmen så som bilden visar.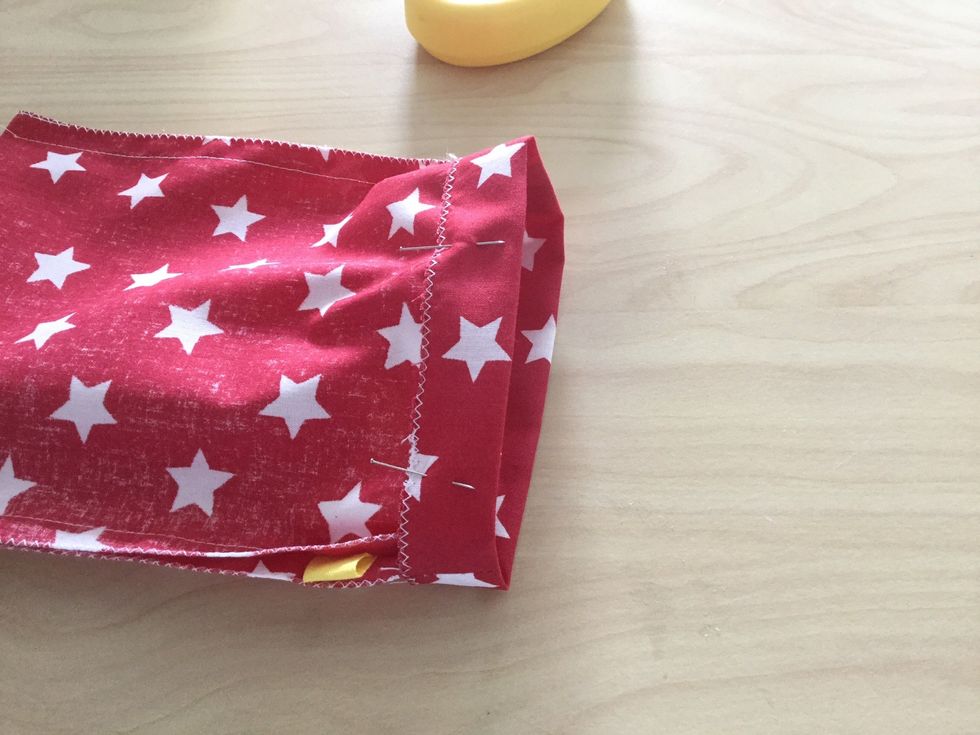 Sy sidorna med raksöm. Vik sedan ner en fåll i överkanten. Nåla och sy runt.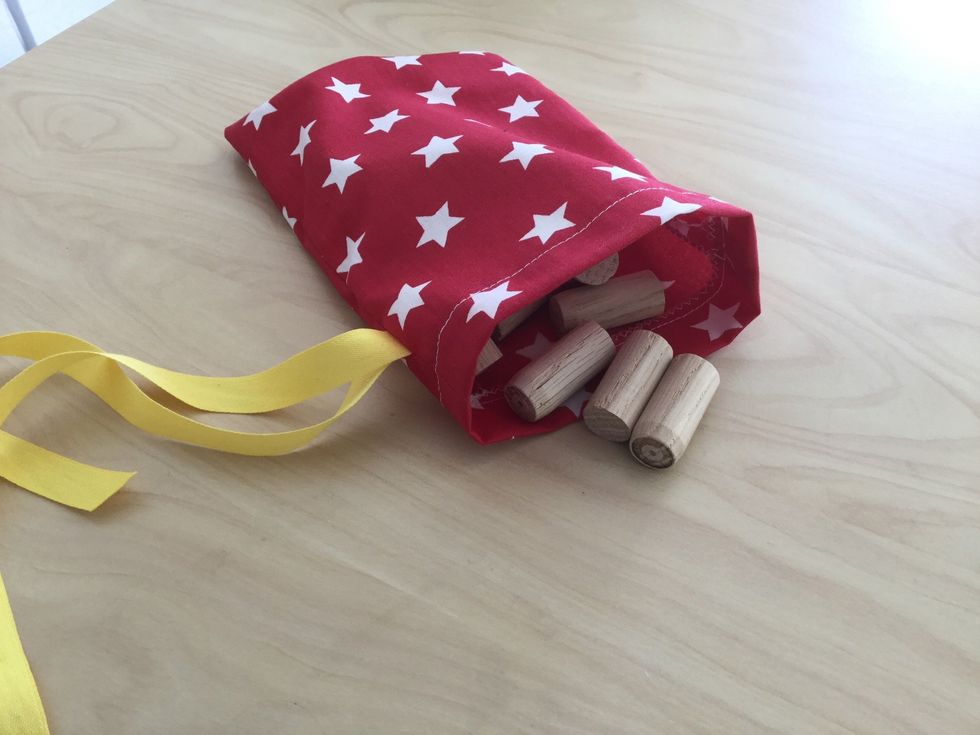 Vänd rätt och prova att lägga i spelpjäserna.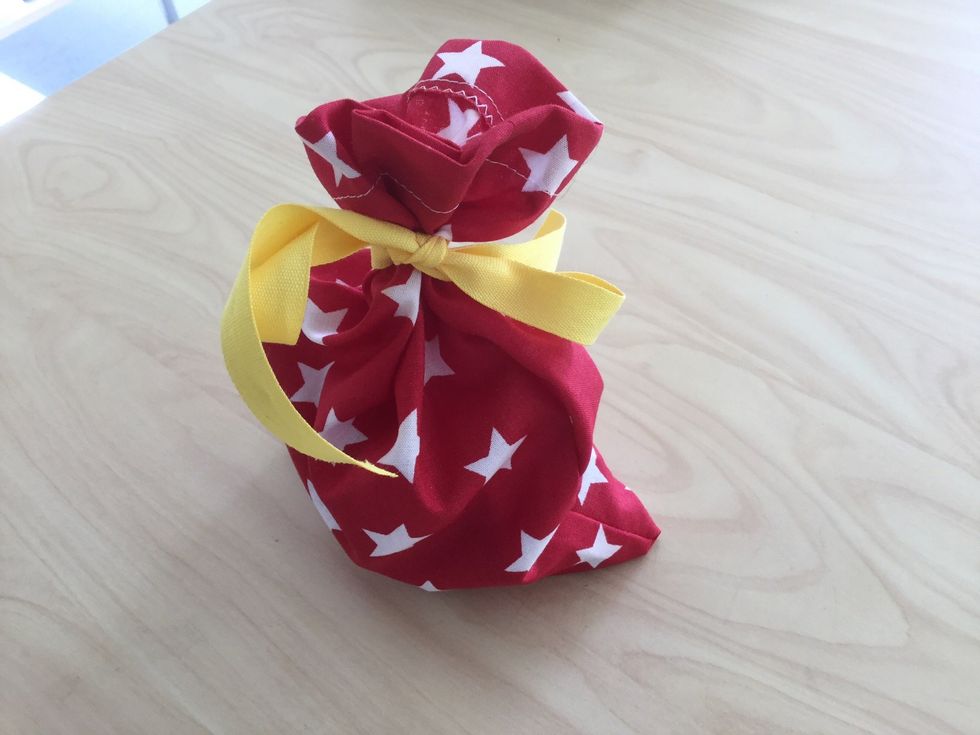 Knyt en rosett så spelpjäserna inte trillar ut.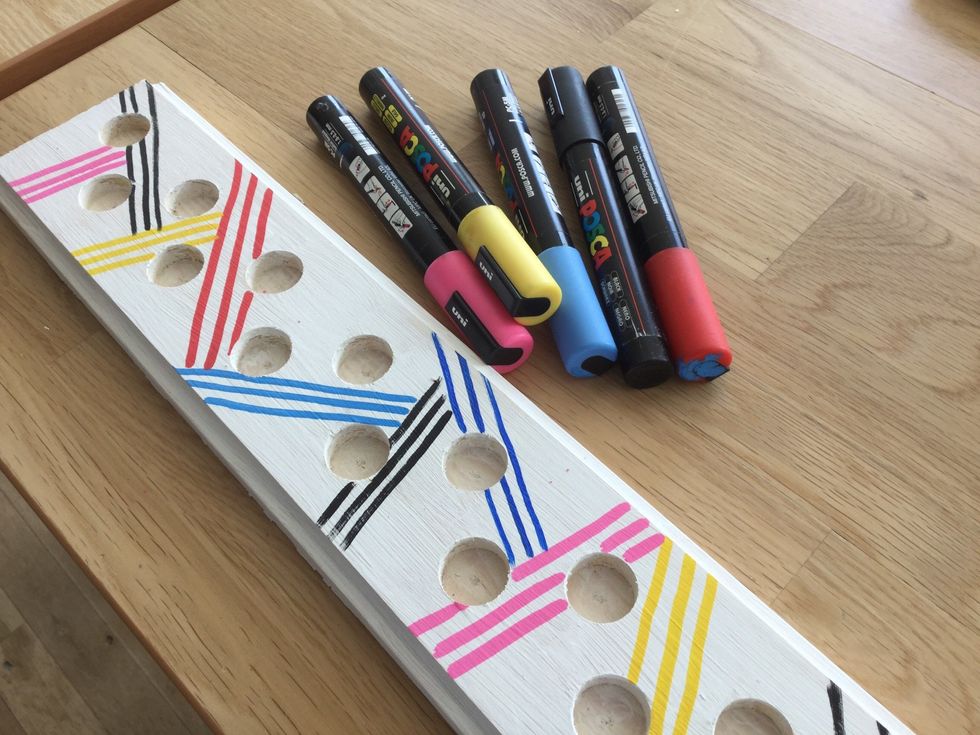 Dekorera ditt spel med POSCApennor precis som du vill.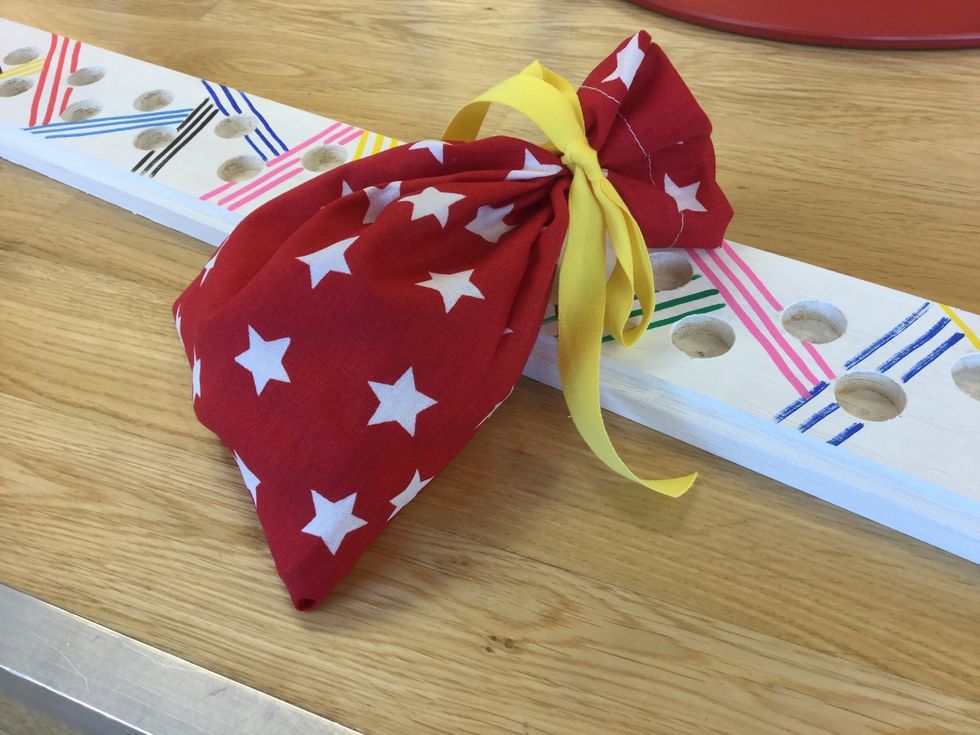 Redo för att provspelas.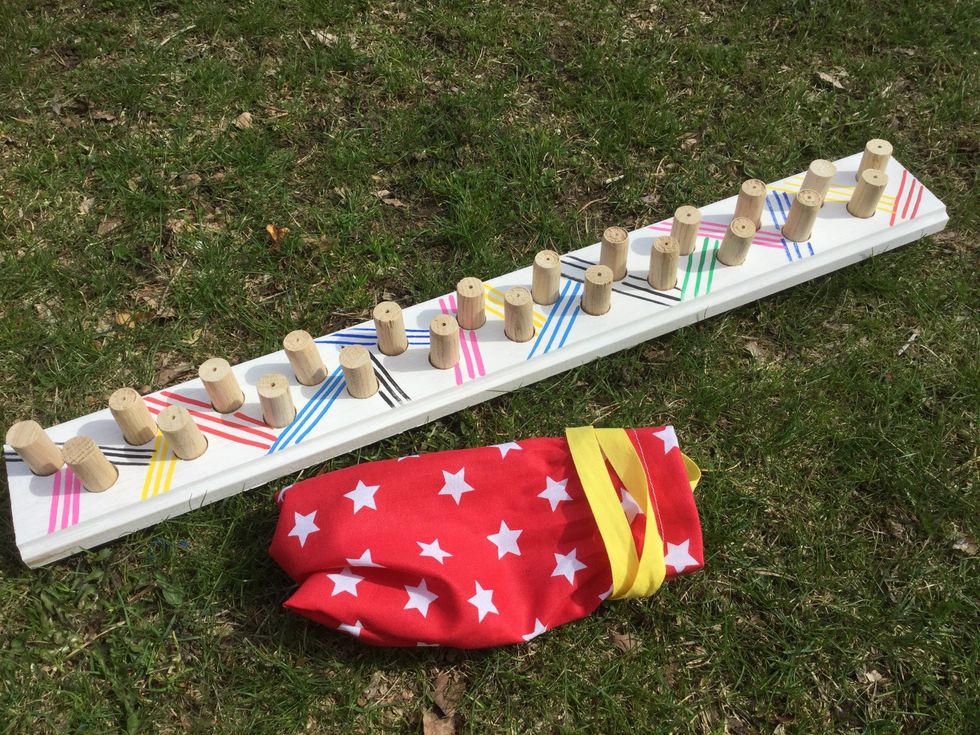 Regler: Två personer spelar mot varann. Man tar pinnar växelvis, 1,2 eller 3 pinnar varje gång, det väljer man själv. Den som tar sista pinnen har förlorat. Lycka till!
Bräda
Spelpjäser, 23 st
Verktyg