How to make ethiopian spiced oil for veggie stew (1 of 3)
If you've never eaten Ethiopian food before, you're in for a treat. Step one of our project is to make the spiced oil you're gonna use to cook the veggies.
365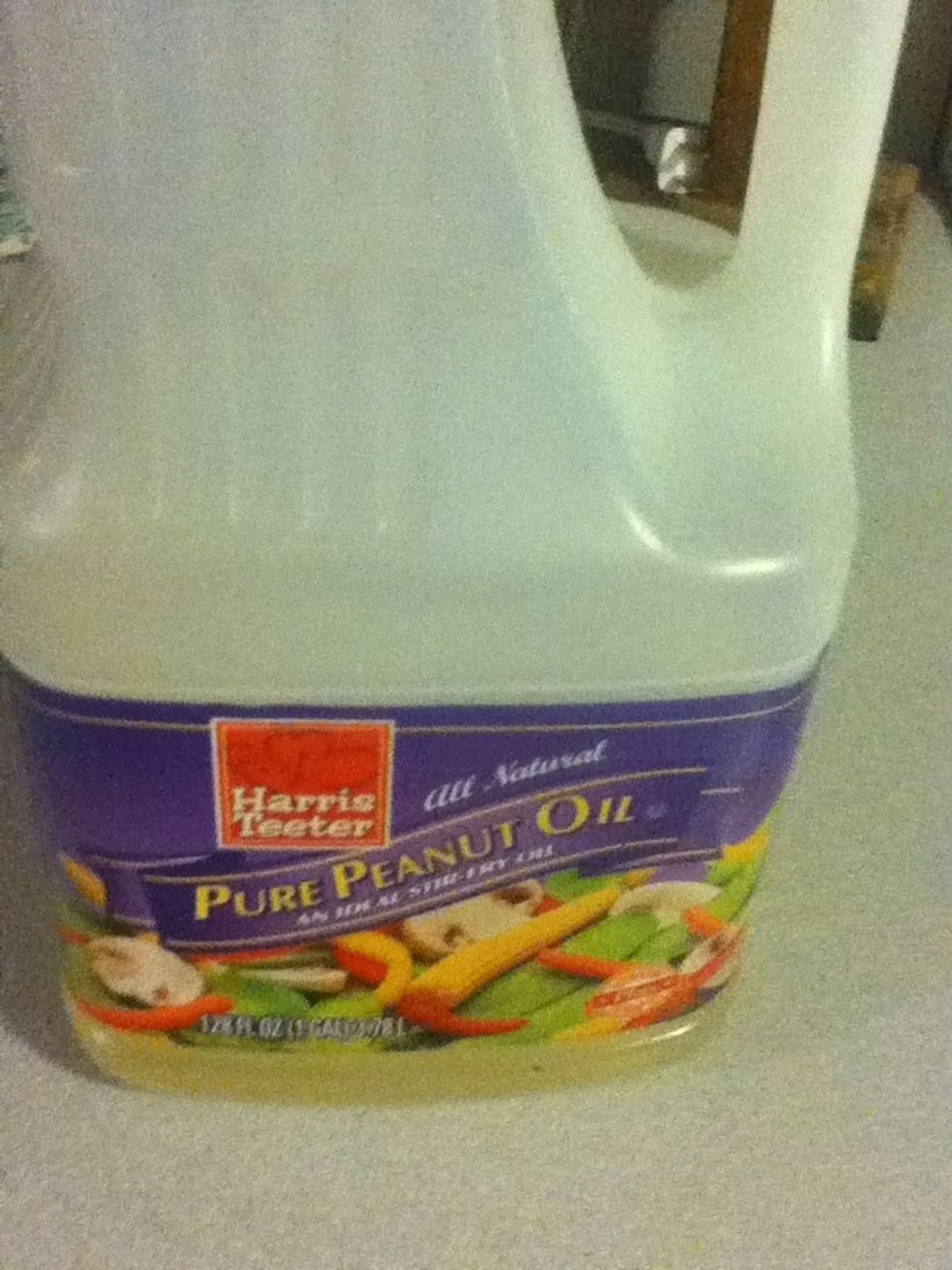 Ethiopian food is cooked in a spiced butter called Nit'ir Qibe. We're gonna make it using ordinary cooking oil instead & add butter later, for flavor. You need two cups of oil, whatever kind.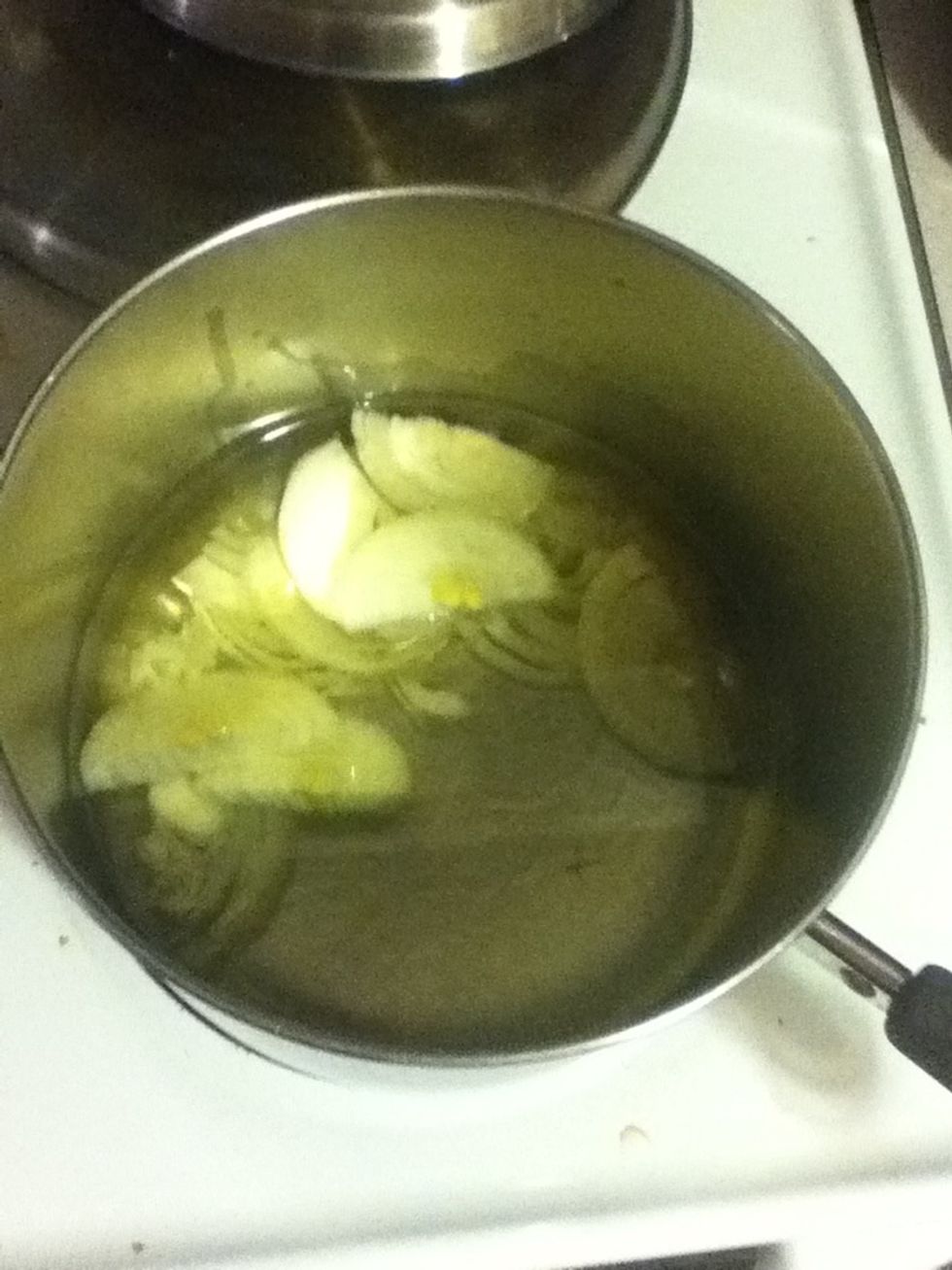 Put 'em in a pot over medium, then add one chopped onion (two if they're small). Use red onion if you got it; otherwise, no worries.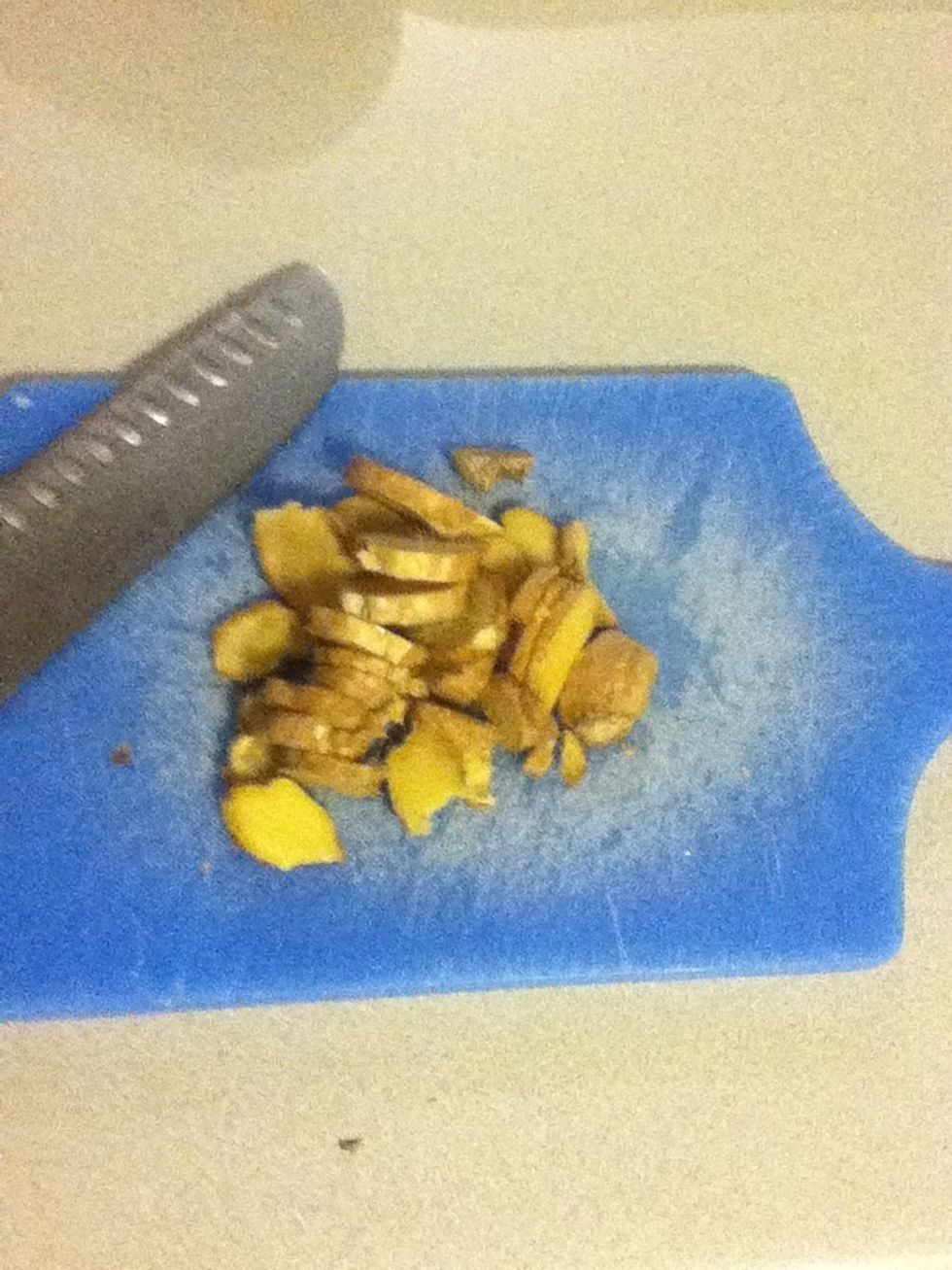 Chop a three inch piece of ginger into slices. Or more. Whatever you want. Just make a nice pile, then add it to the pot.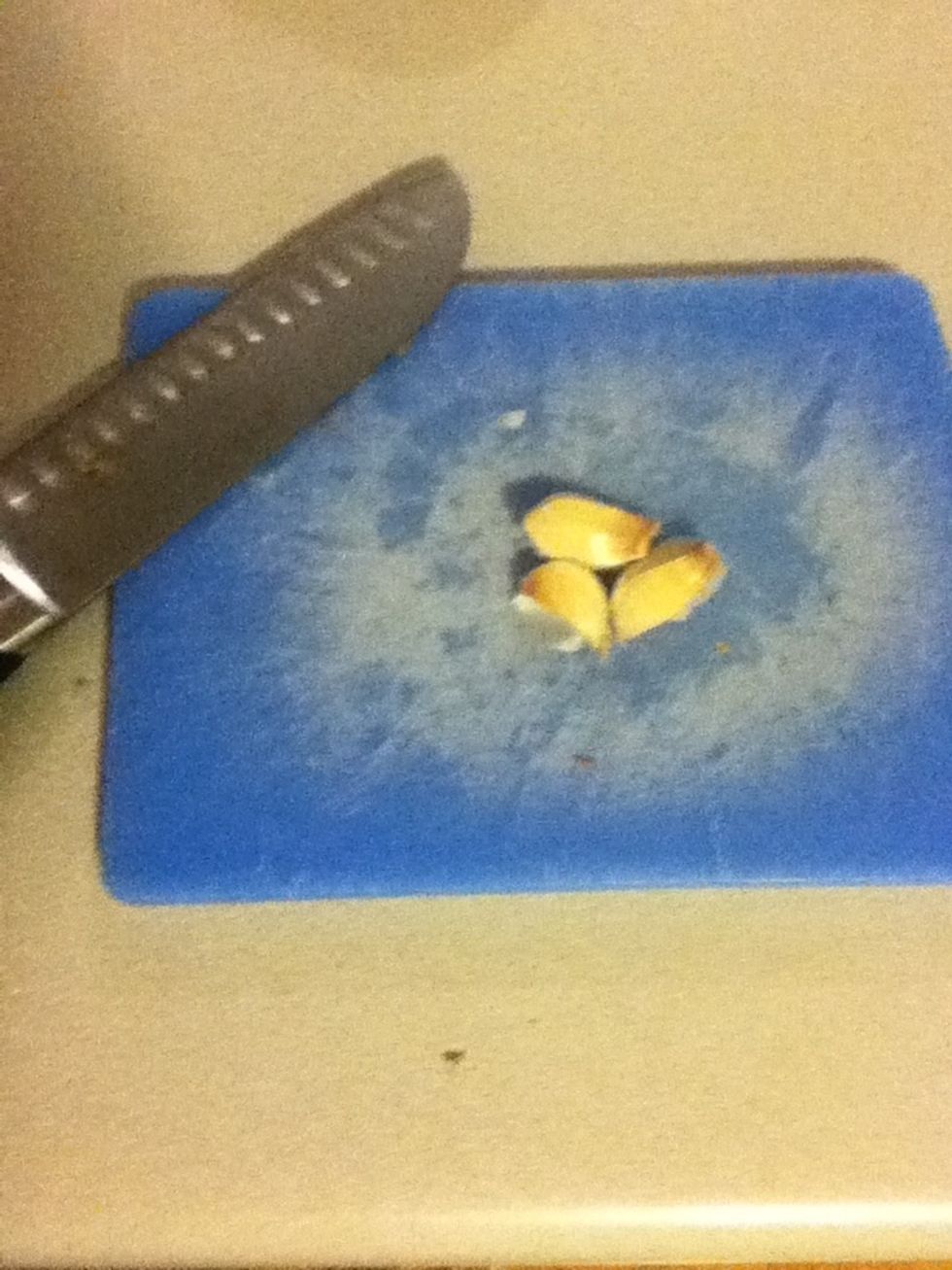 Three cloves of garlic, or more, get the same treatment.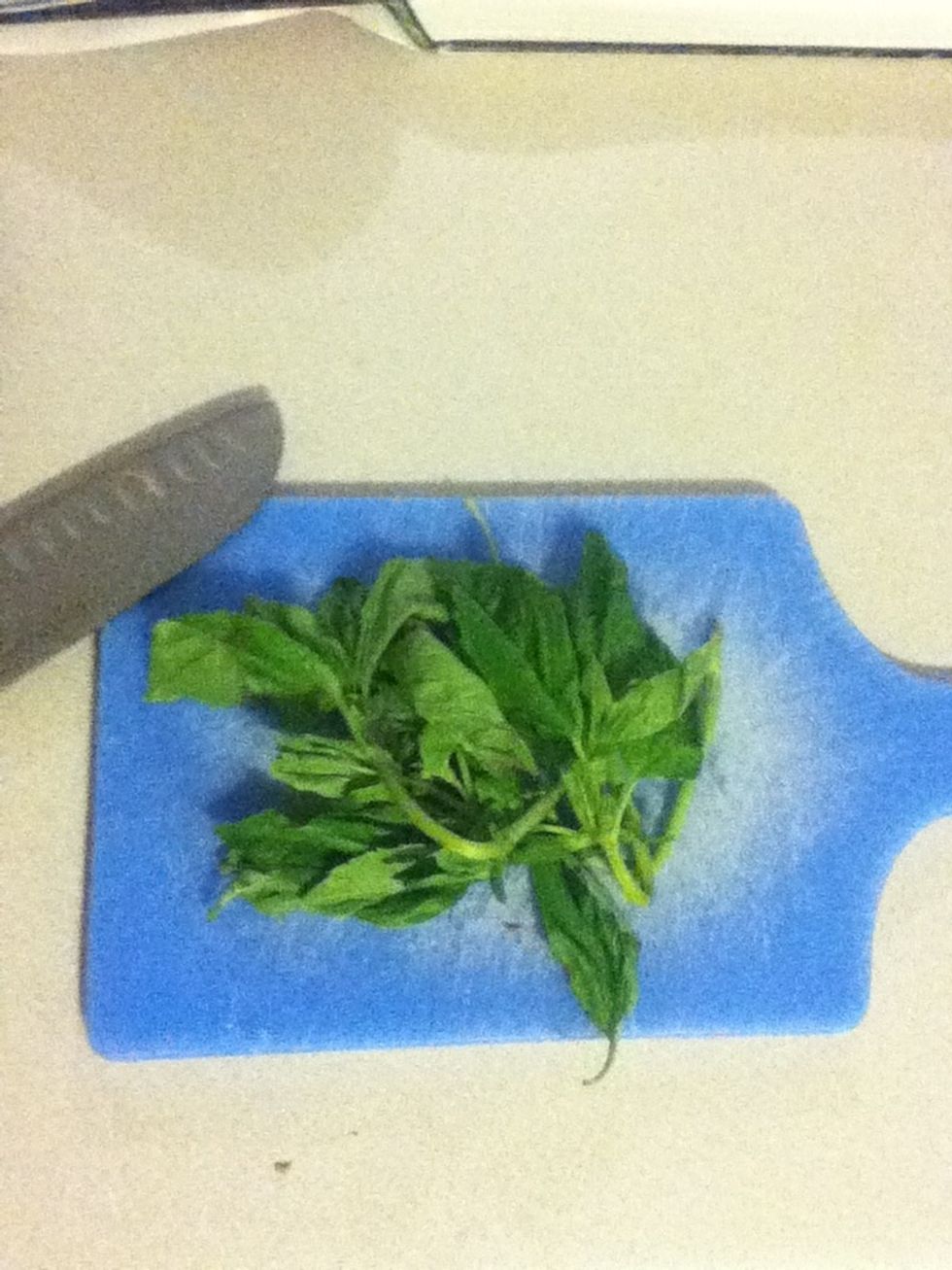 Followed by a good handful of basil. The recipe I originally used says eight leaves, but that is clearly bullshit. Honestly, use whatever you want. This is gonna taste awesome anyway.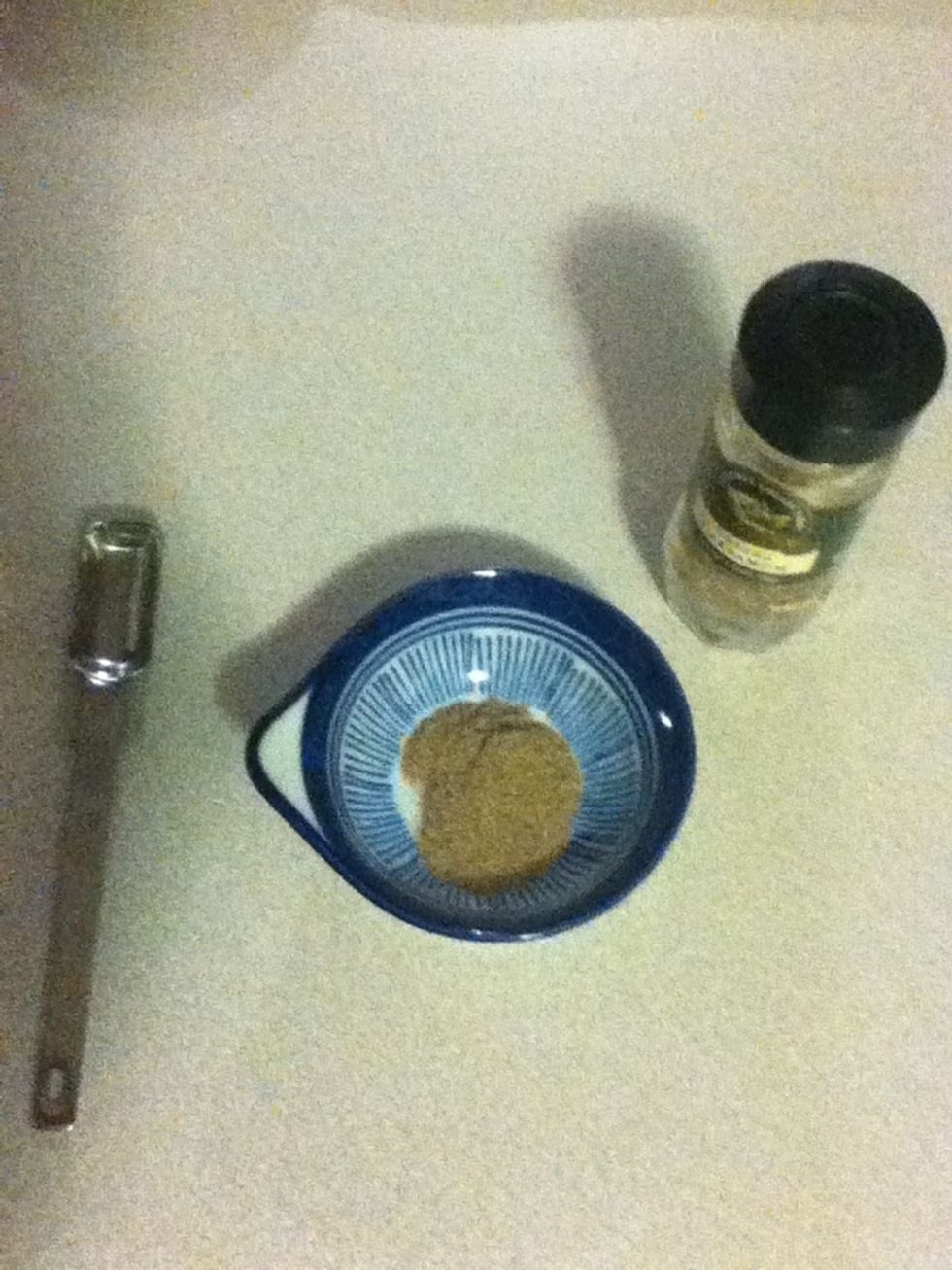 So all that stuff is making love together in the pot of oil, and you're gonna measure the dry spices, as follows: one teaspoon cardamom...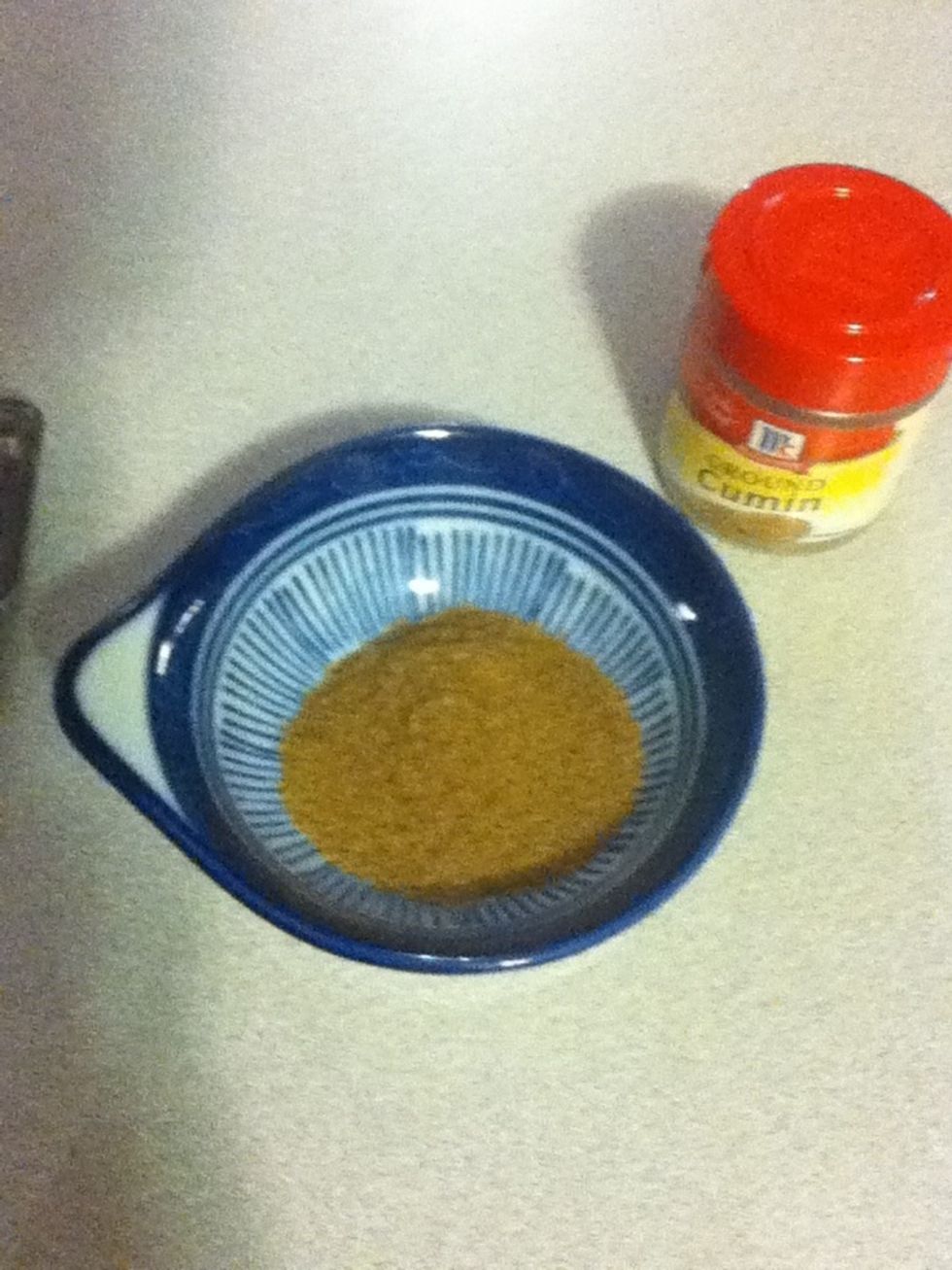 ...one teaspoon cumin...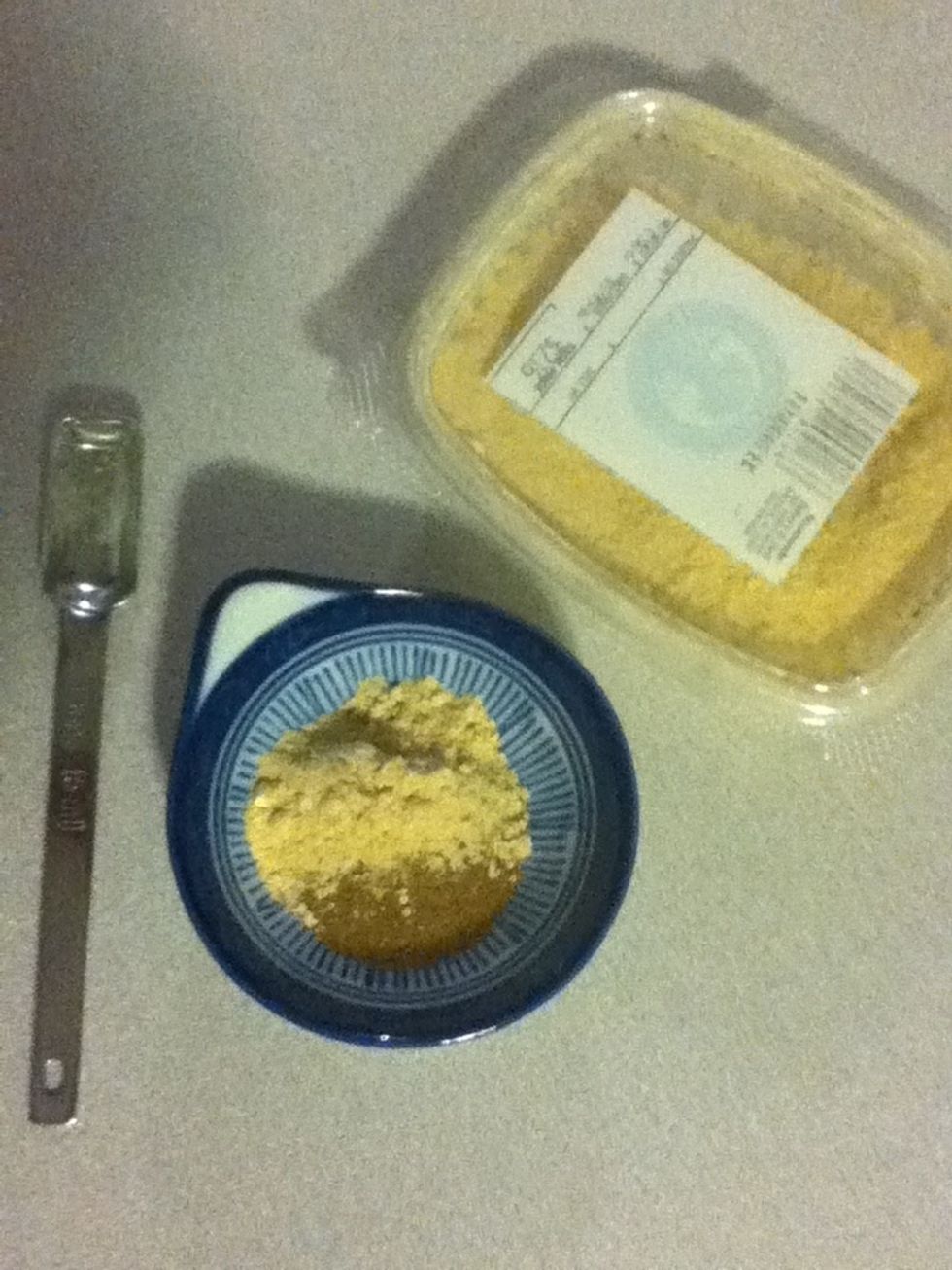 ...one teaspoon fenugreek...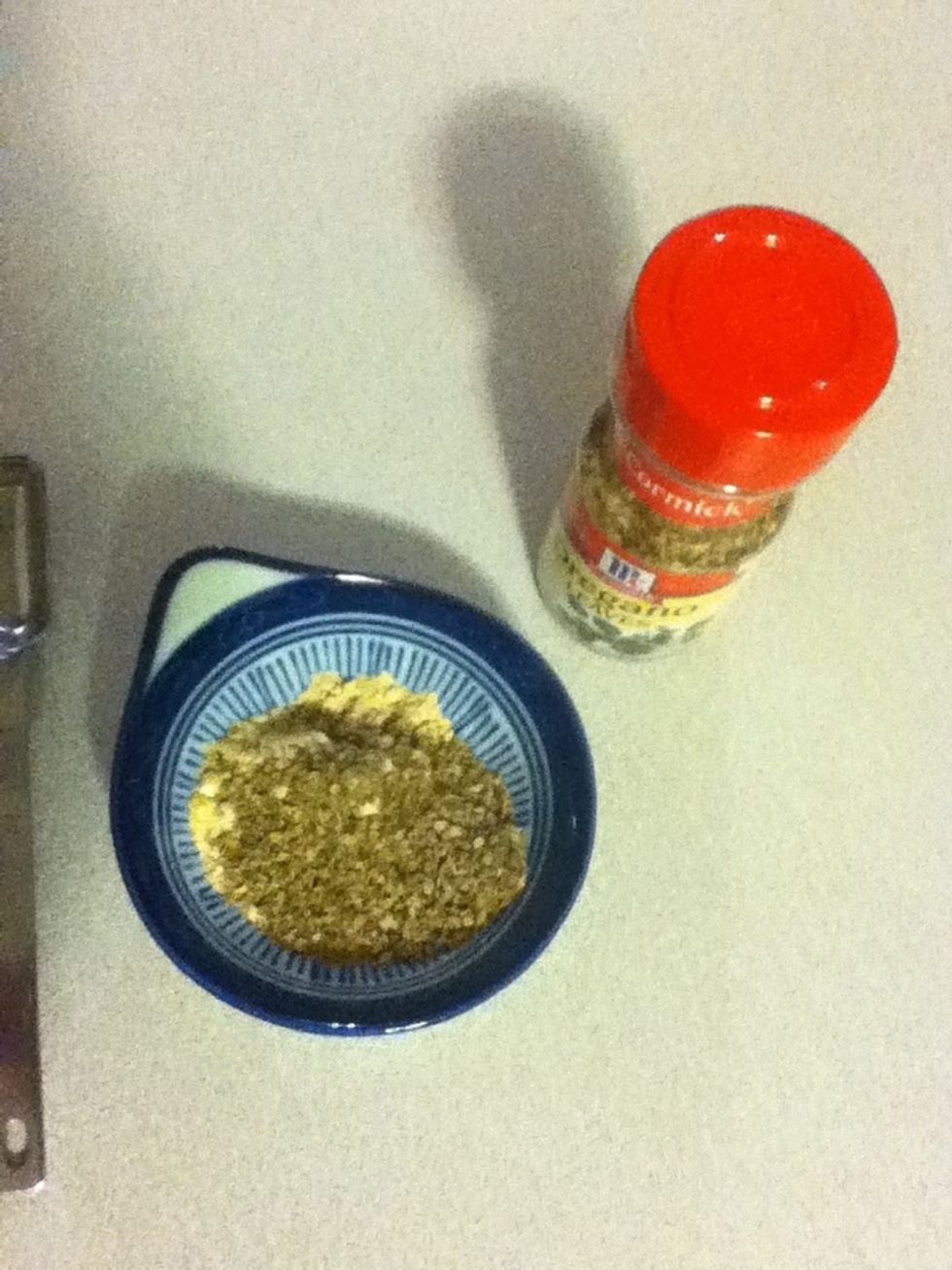 ...one teaspoon oregano...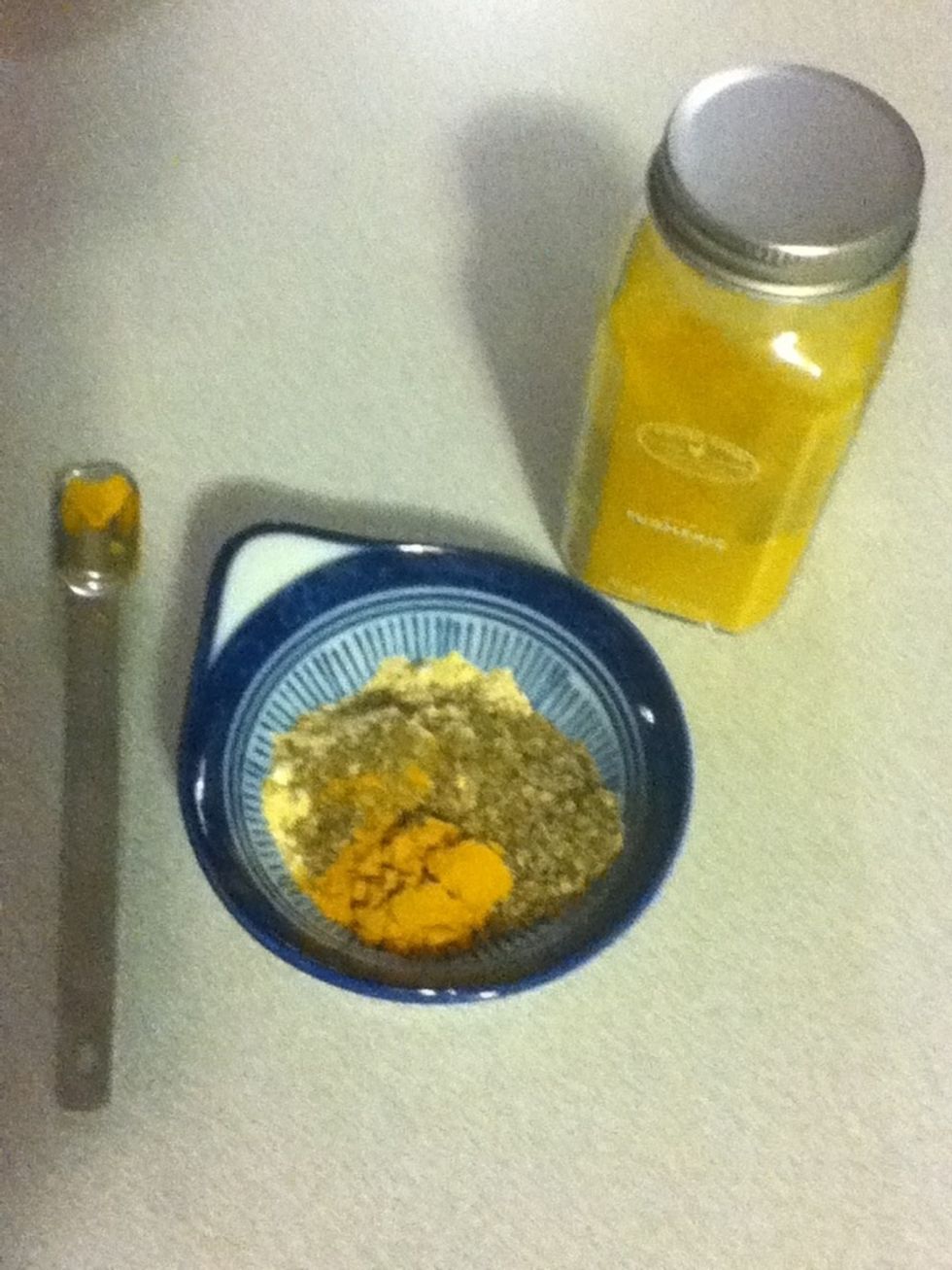 ...and a half teaspoon of turmeric, cutie!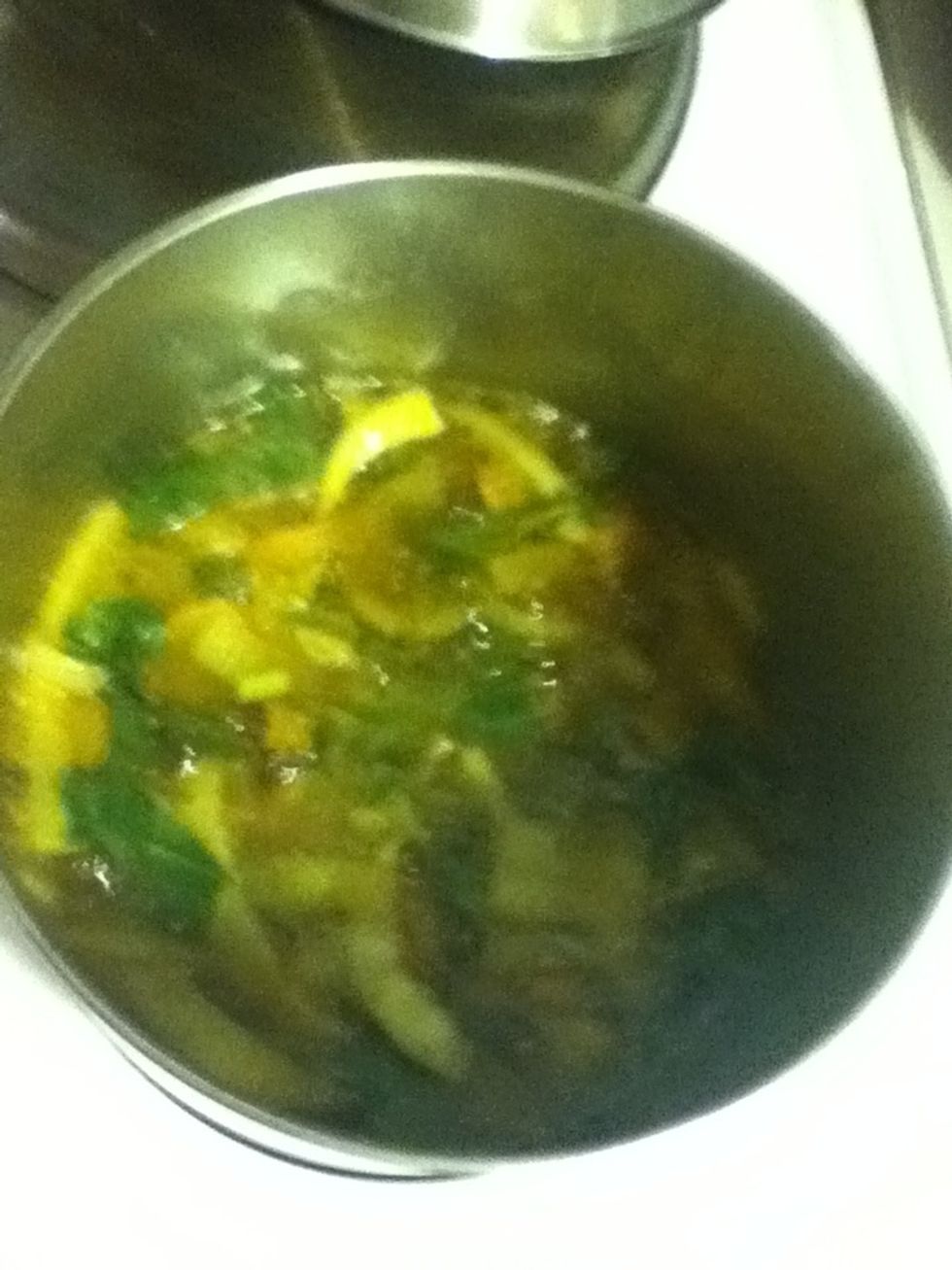 Add it all to the oil and stir. Turn the heat down to medium low and cook for fifteen minutes.
After that time, turn off the stove but leave the pan sitting there until it cools. Just go and do something else at this point, no worries. Relax on the couch with your sweetie or something.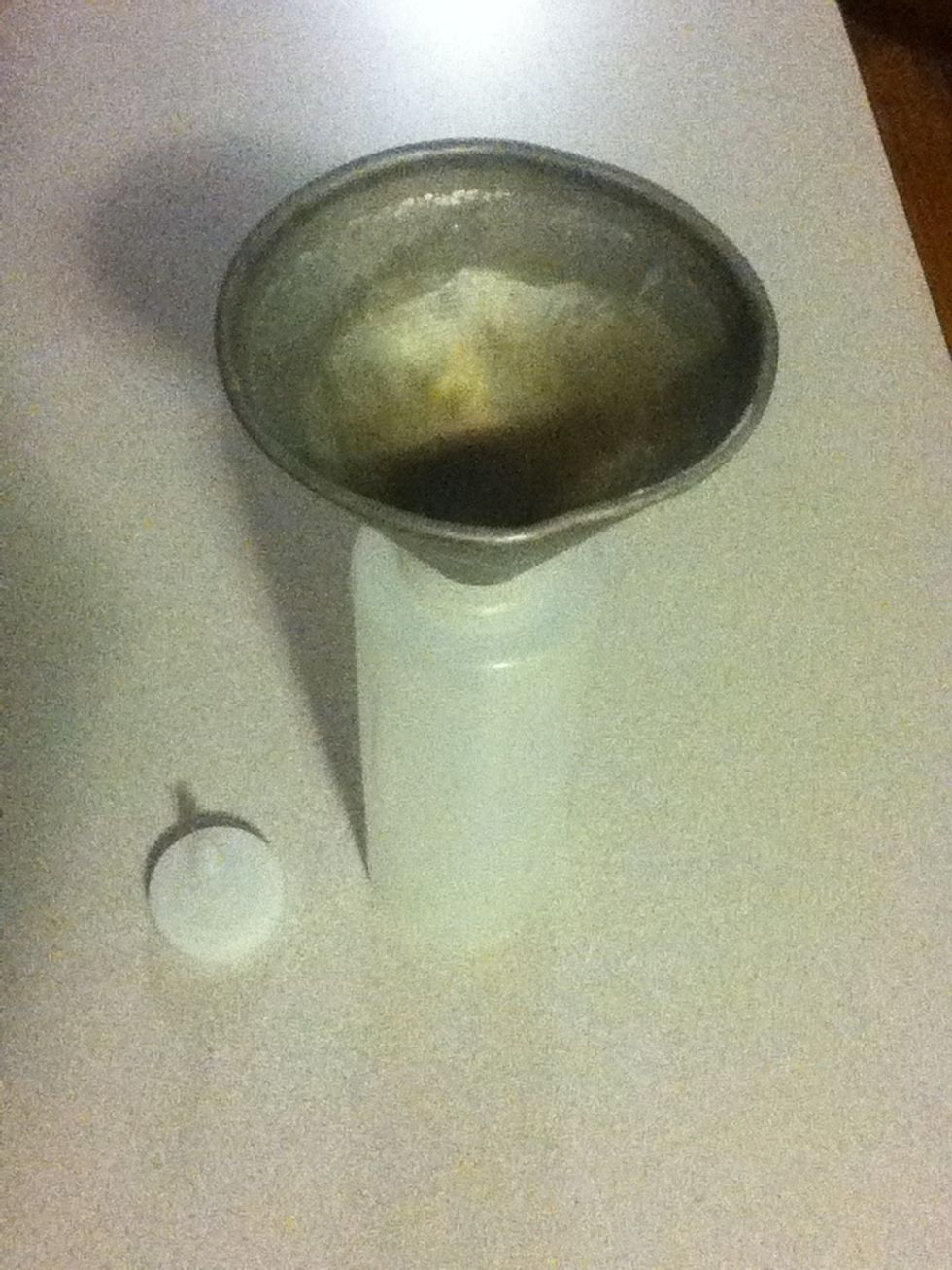 When the time comes, set up a funnel over a bottle like so.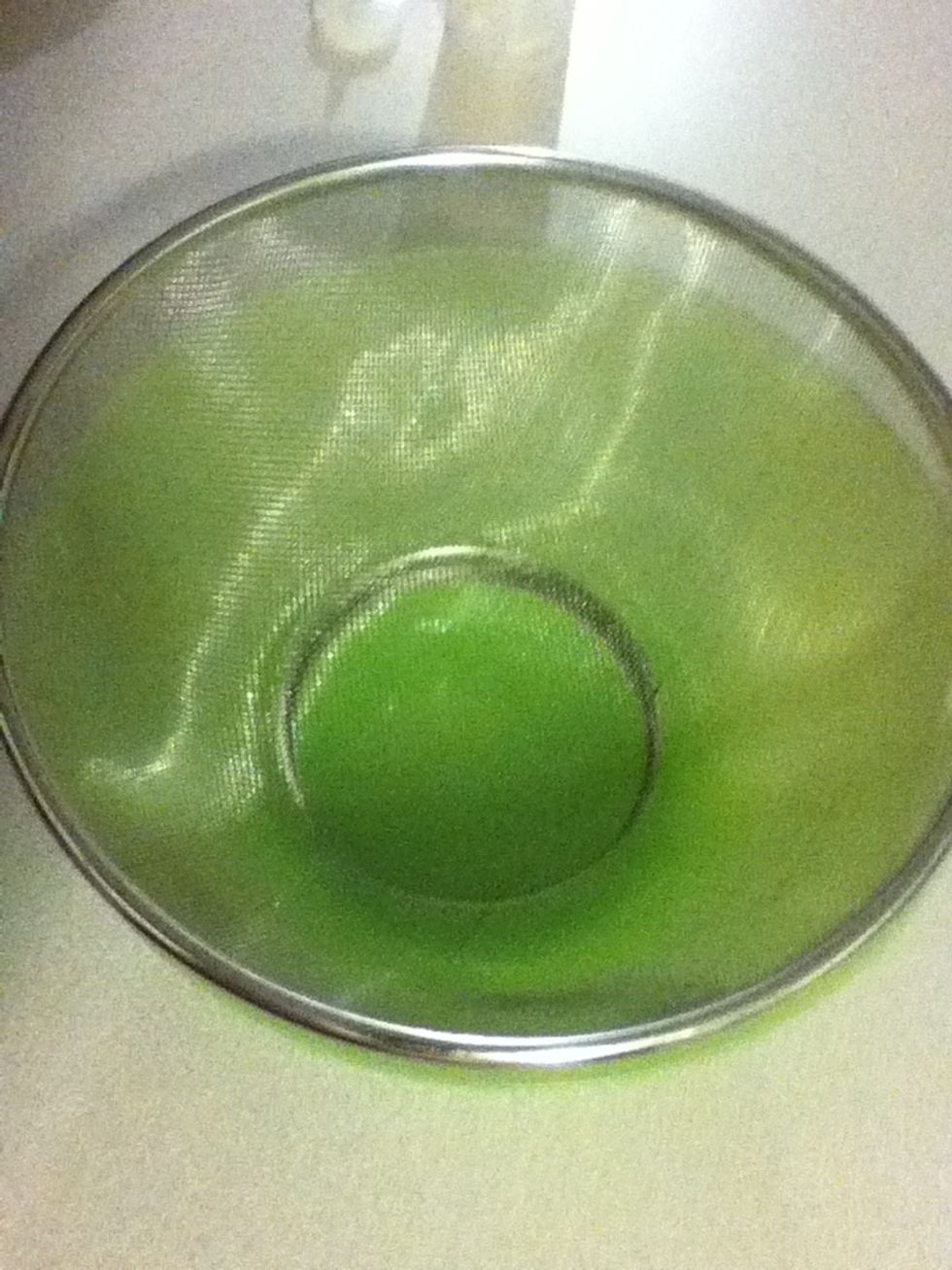 And a sieve over a bowl like so.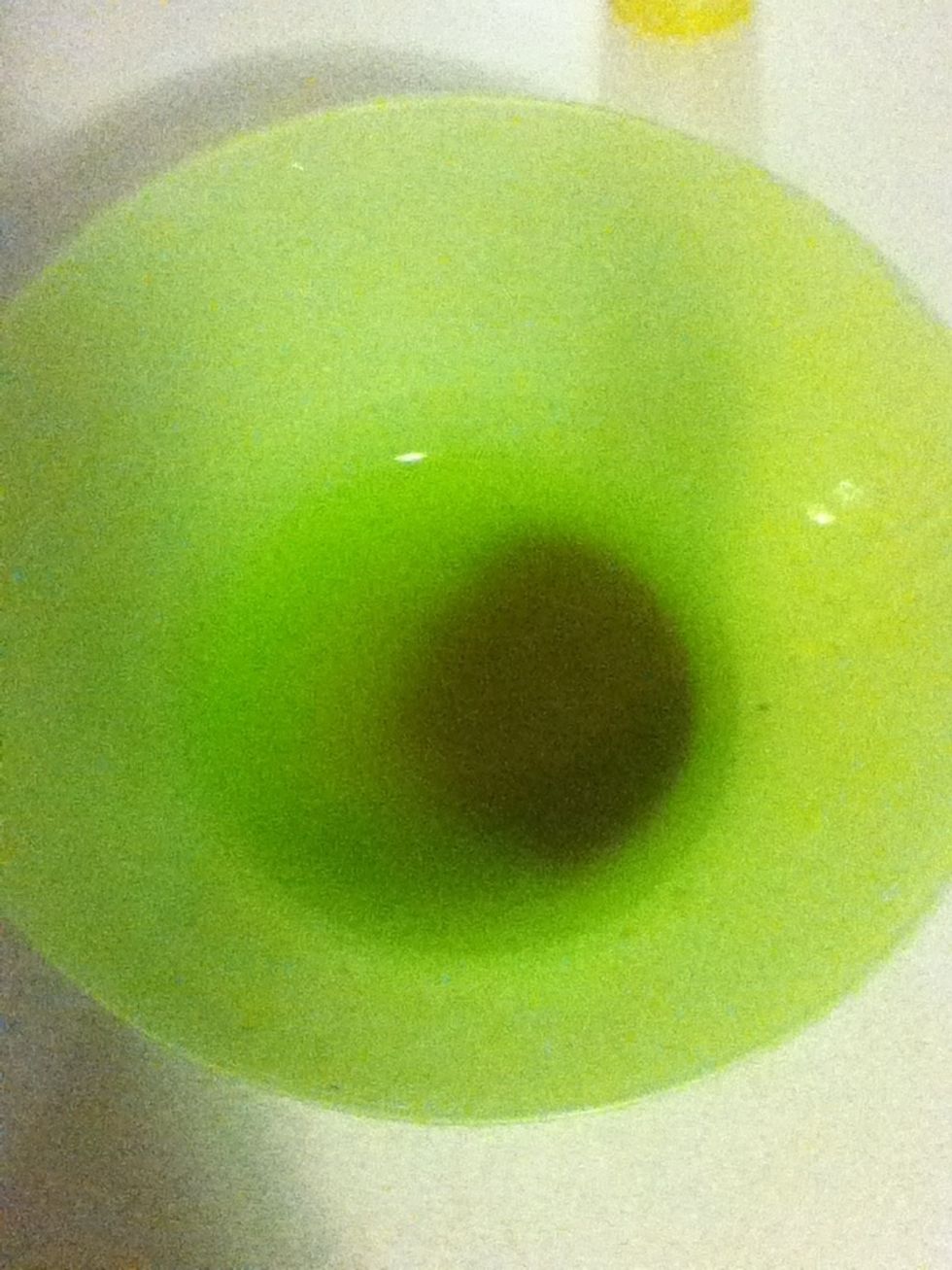 Pour the contents of the pan into the sieve, and after throwing away the junk, you are left with this, which clearly still needs to be strained, so...
Strain it through a paper towel into your funnel like so.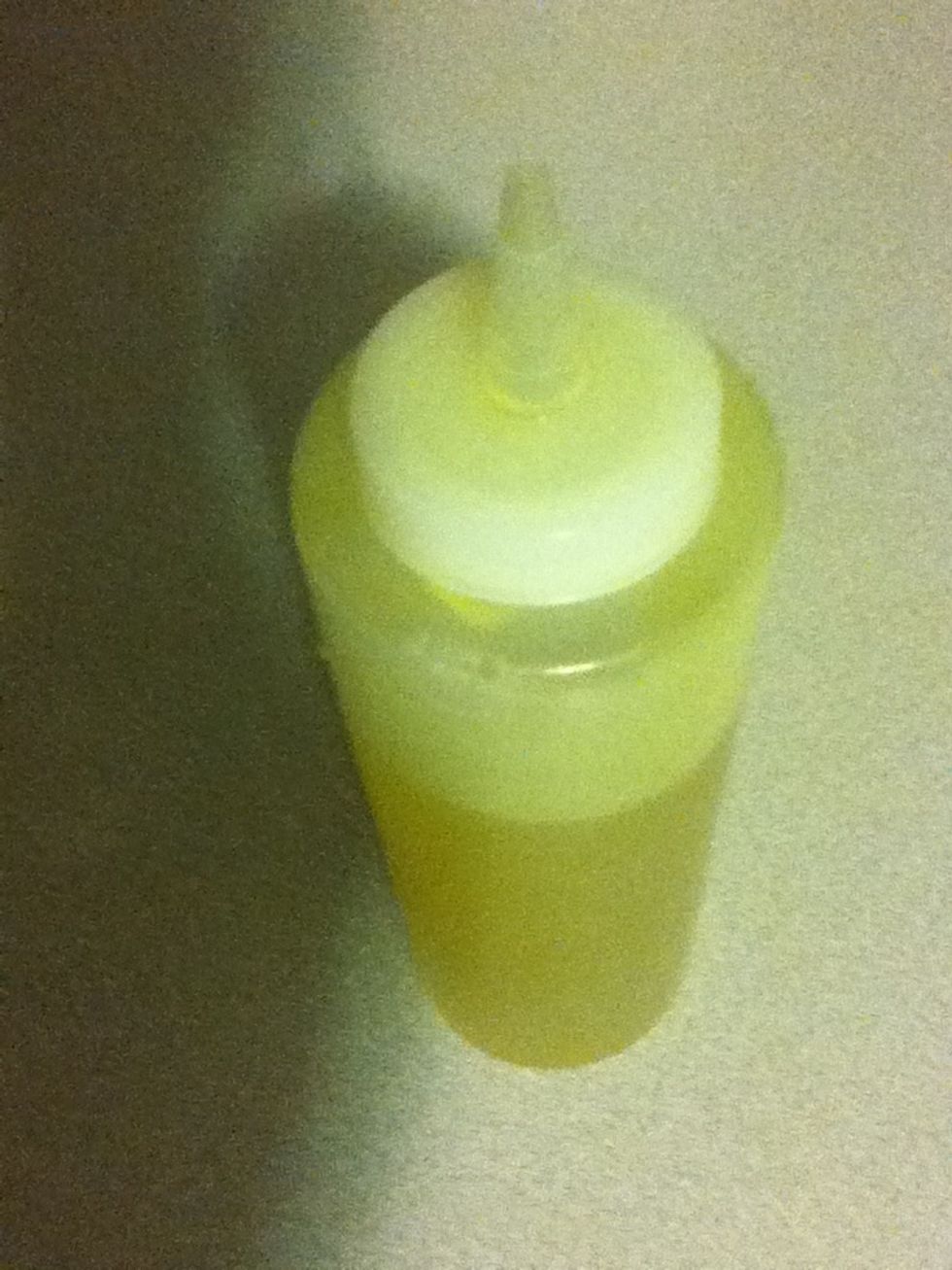 ...and you end up with this. Use it for making Ethiopian food like the veggie stew in my next guide! It'll keep a long, long time. You shouldn't mind if it gets cloudy in the fridge, that's normal.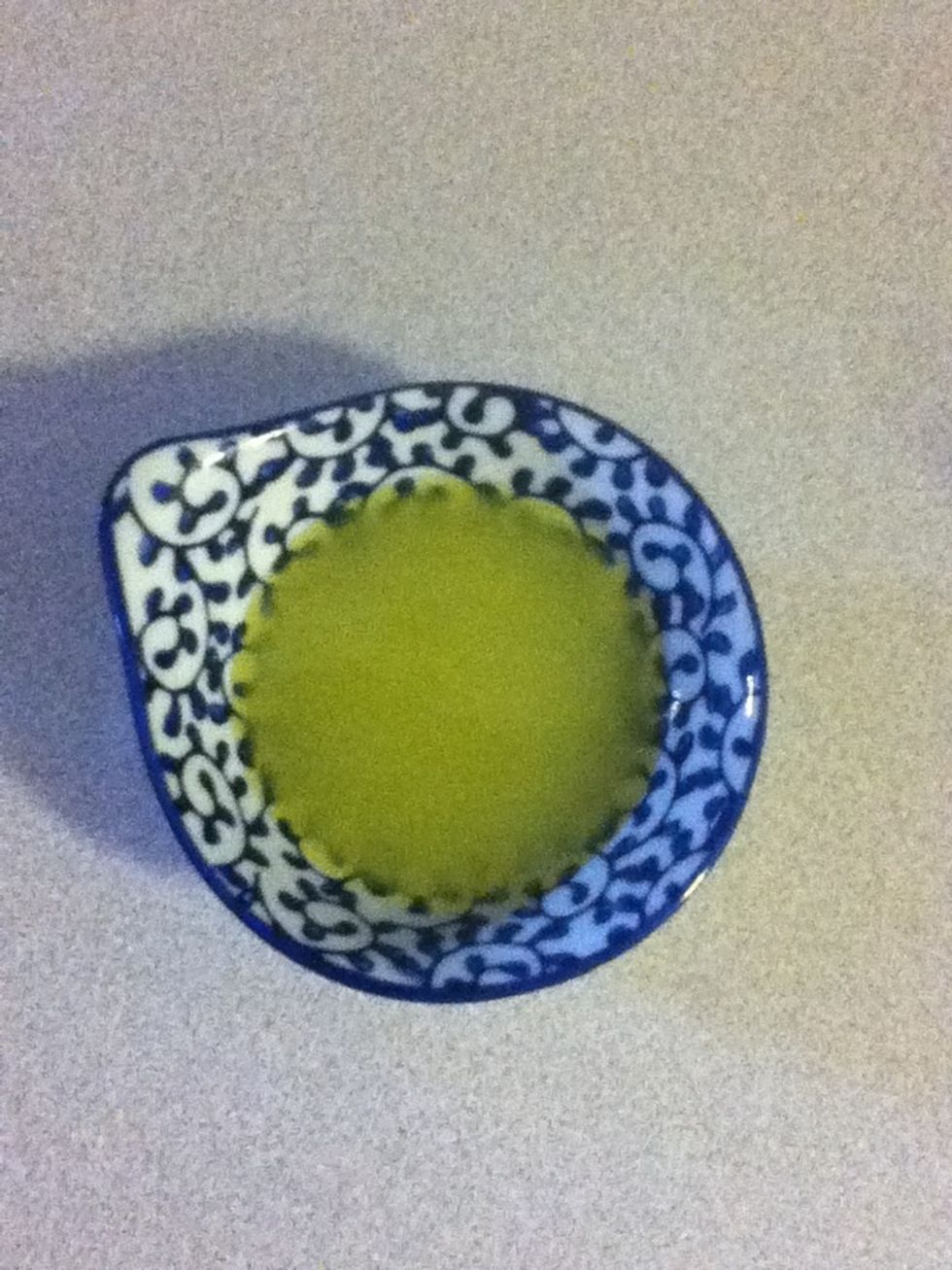 Now continue to part 2 and we'll make some of the Ethiopian chile paste called Berbere. With these two things in your fridge, you'll be able to whip up Ethiopian anytime you want. Join me, won't you?
Cooking oil
Onion
Garlic
Ginger
Ground fenugreek
Ground cumin
Ground cardamom
Ground turmeric
Dried oregano
Fresh basil
Wake Forest, North Carolina