Pomme Frites roasted in the oven until they're golden and crispy make a perfect side dish for any burger, and the truffle oil adds a fantastic flavor.
30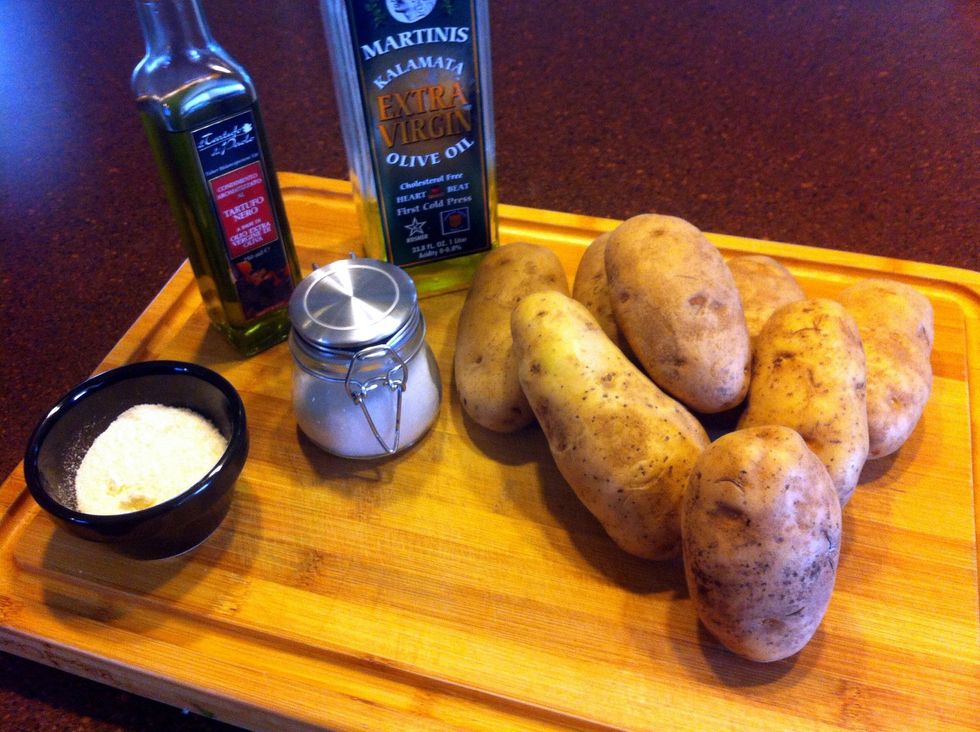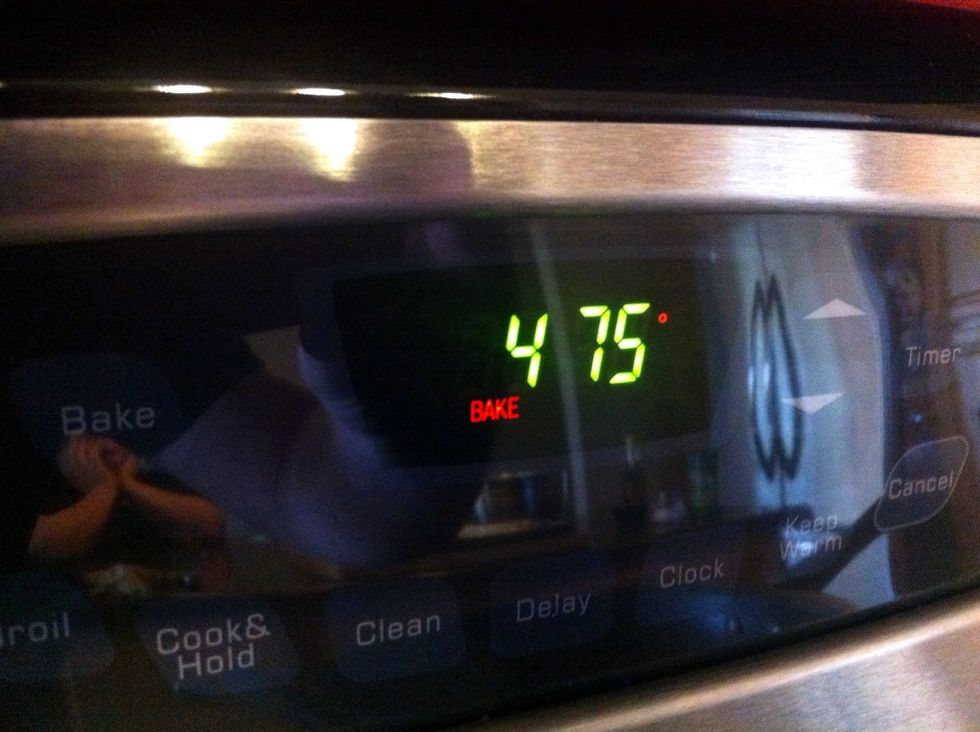 Preheat the oven to 475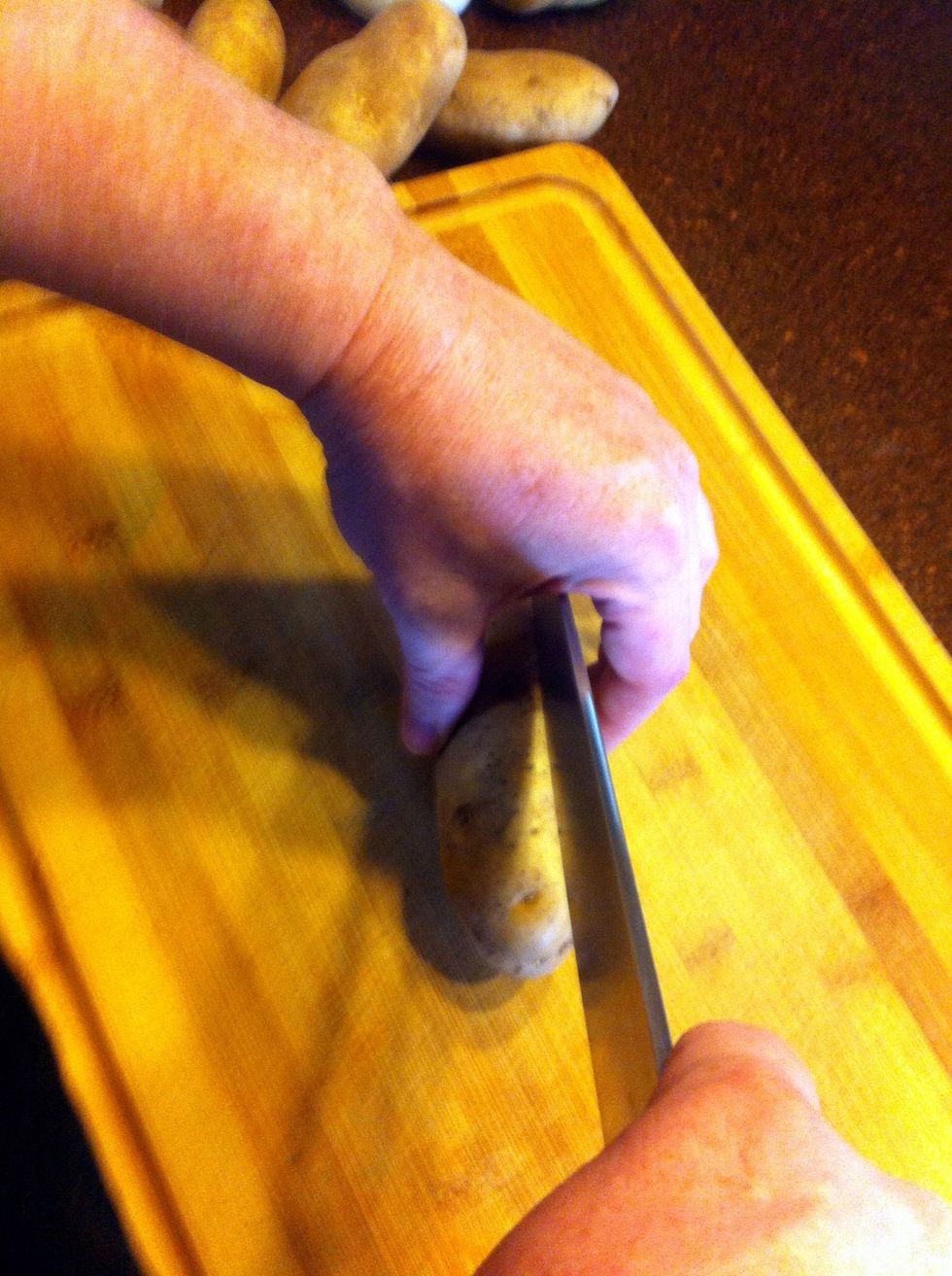 Wash the potatoes, then cut them into strips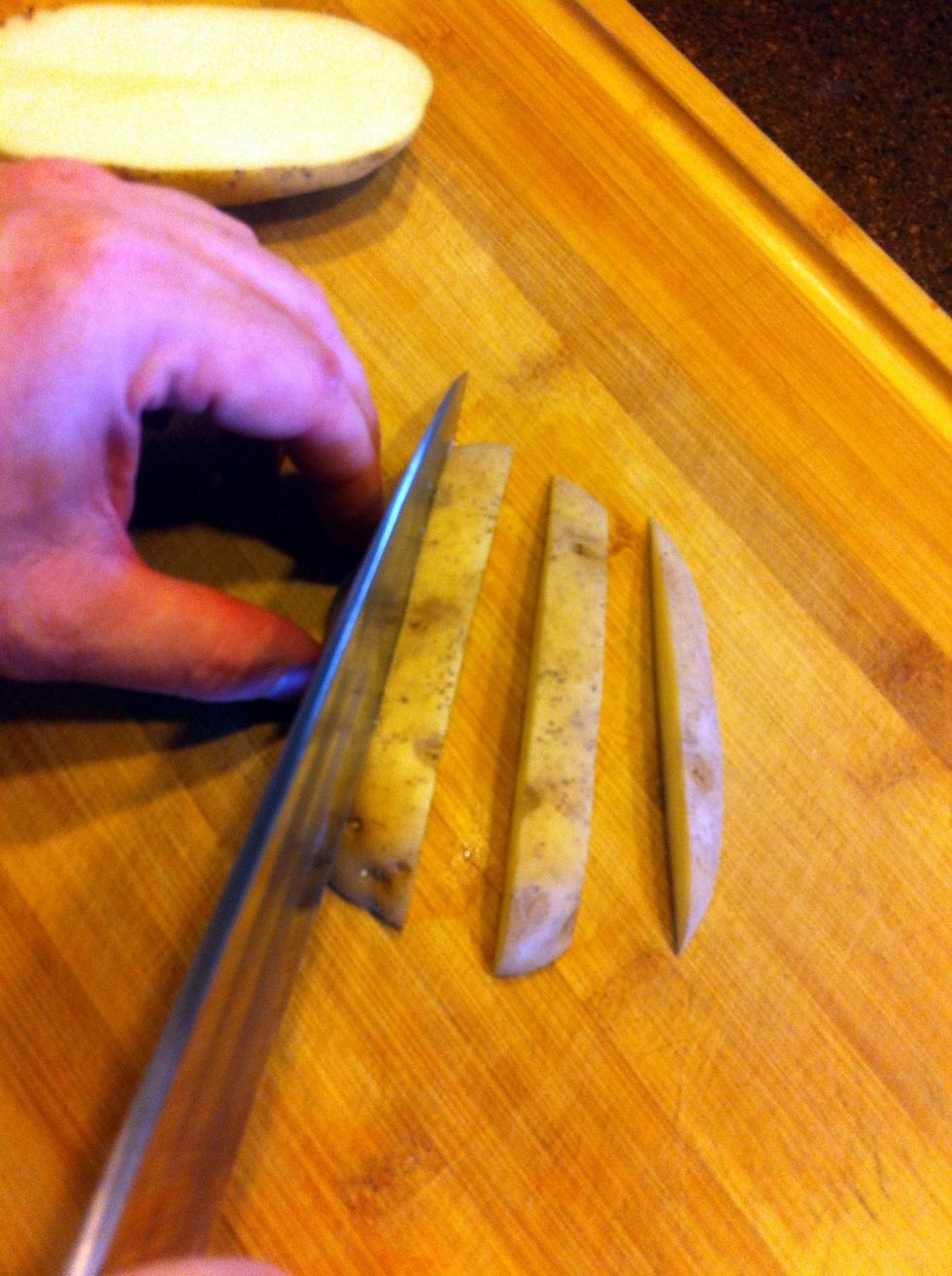 First, cut the potato in half, then cut each half into strips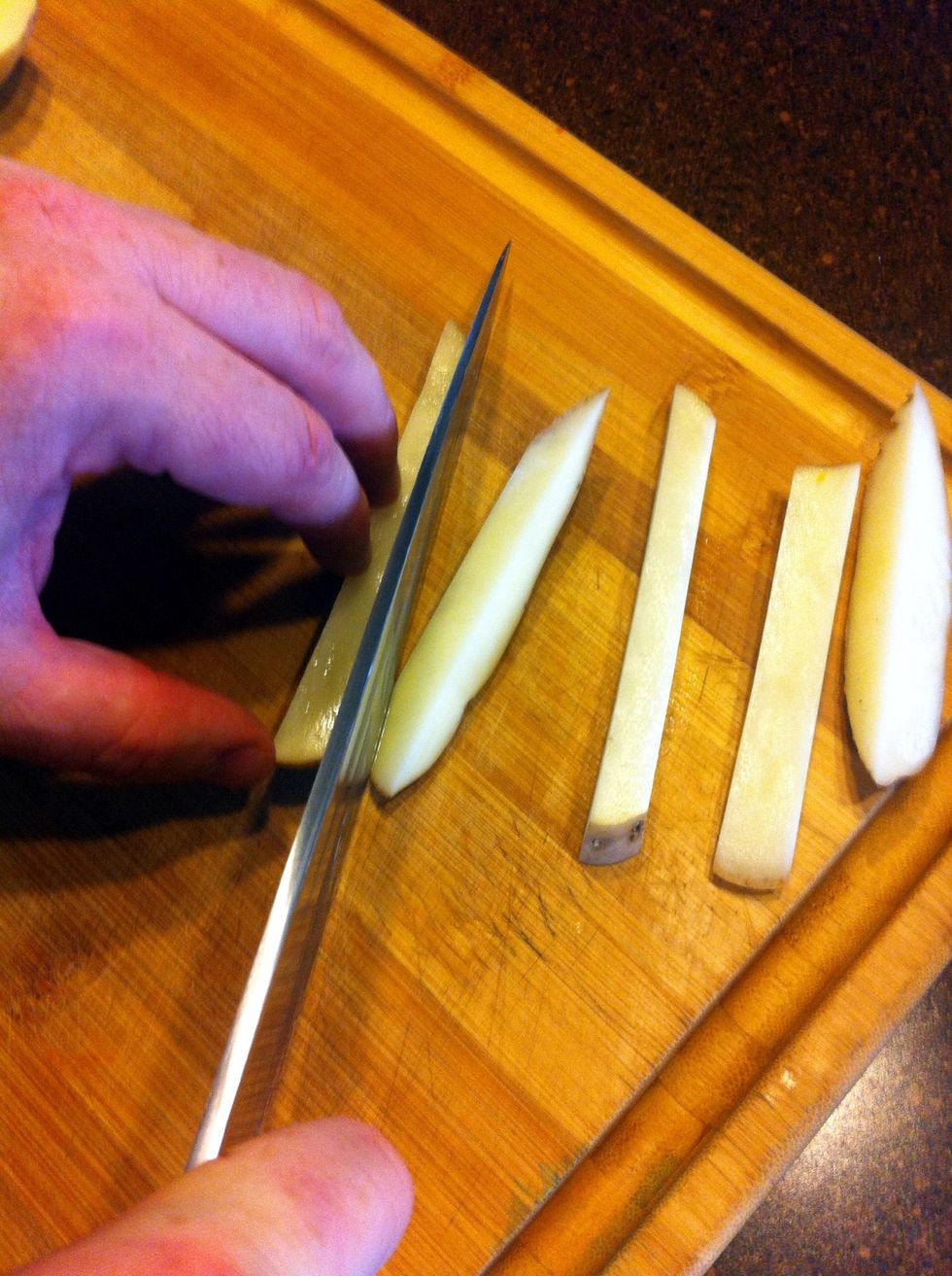 If the strips are too tall or thick, lay them sideways and cut them in half again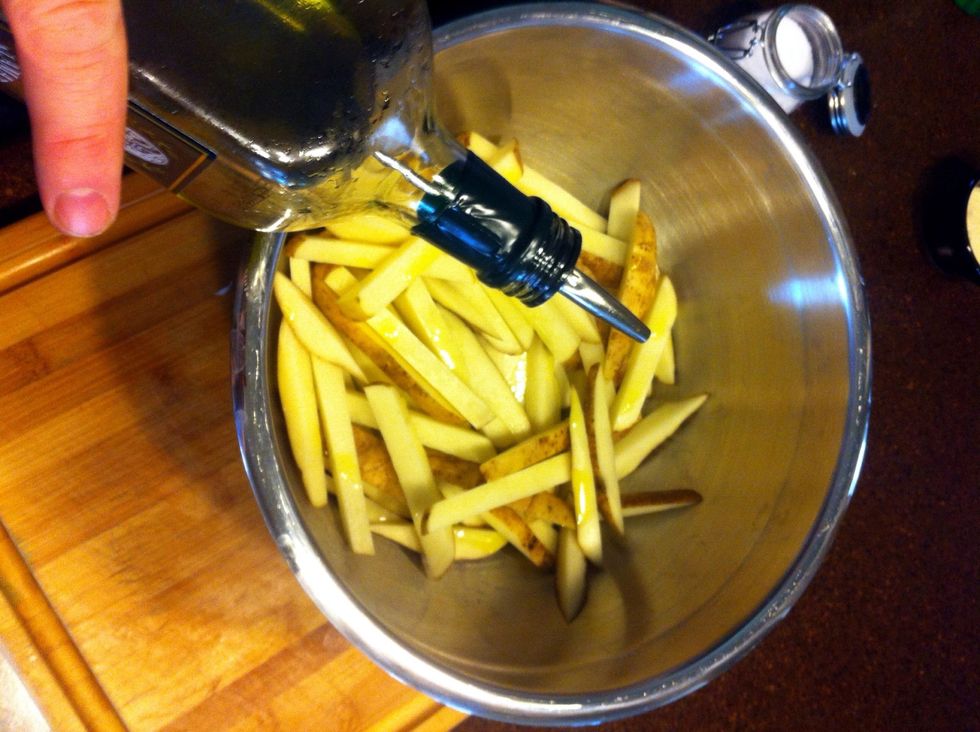 Place the fries in a large bowl, drizzle with olive oil, and add a pinch or two of salt and a little fresh ground black pepper. Toss until the fries are well coated.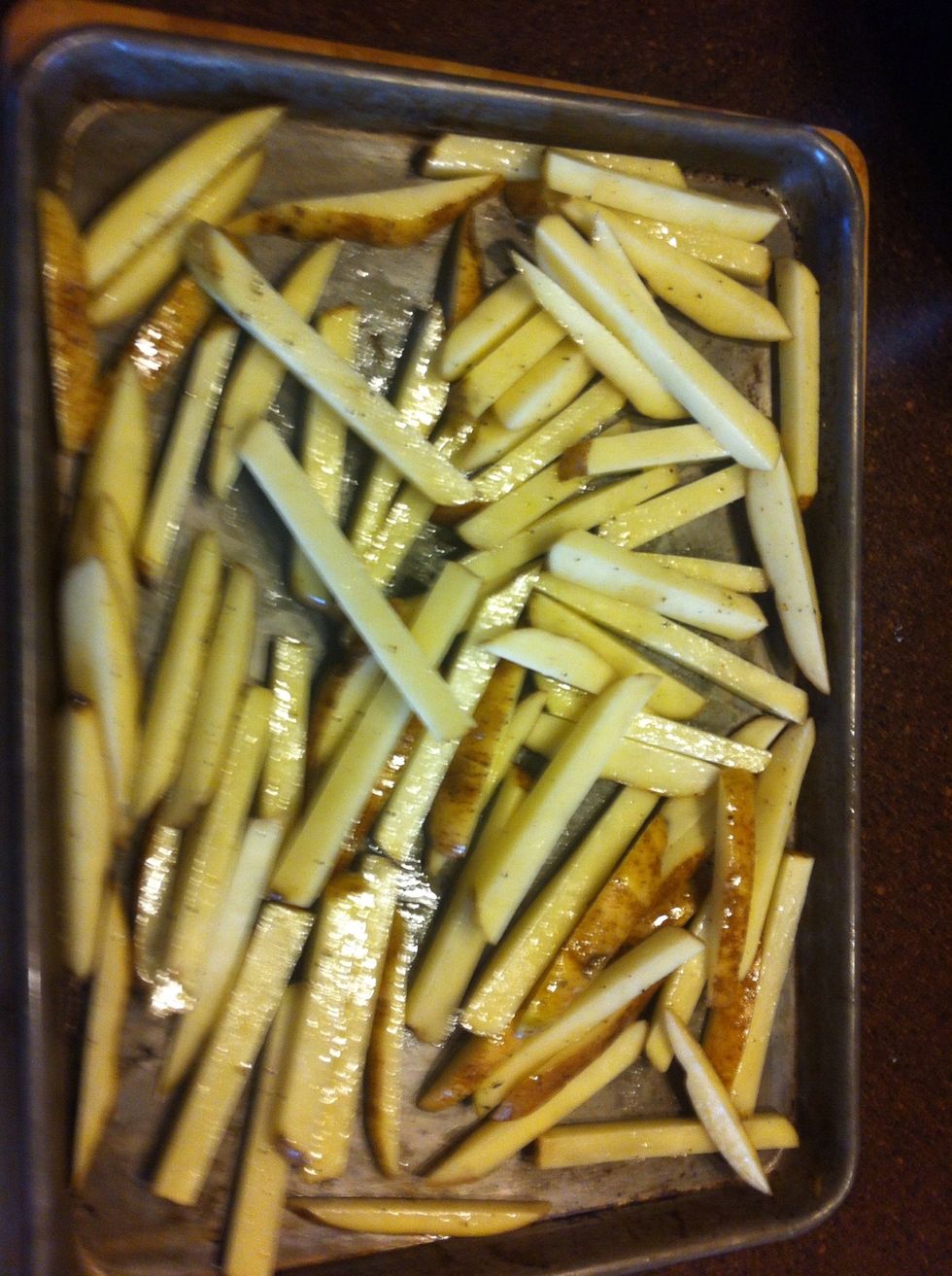 Place the fries on a baking sheet in an even layer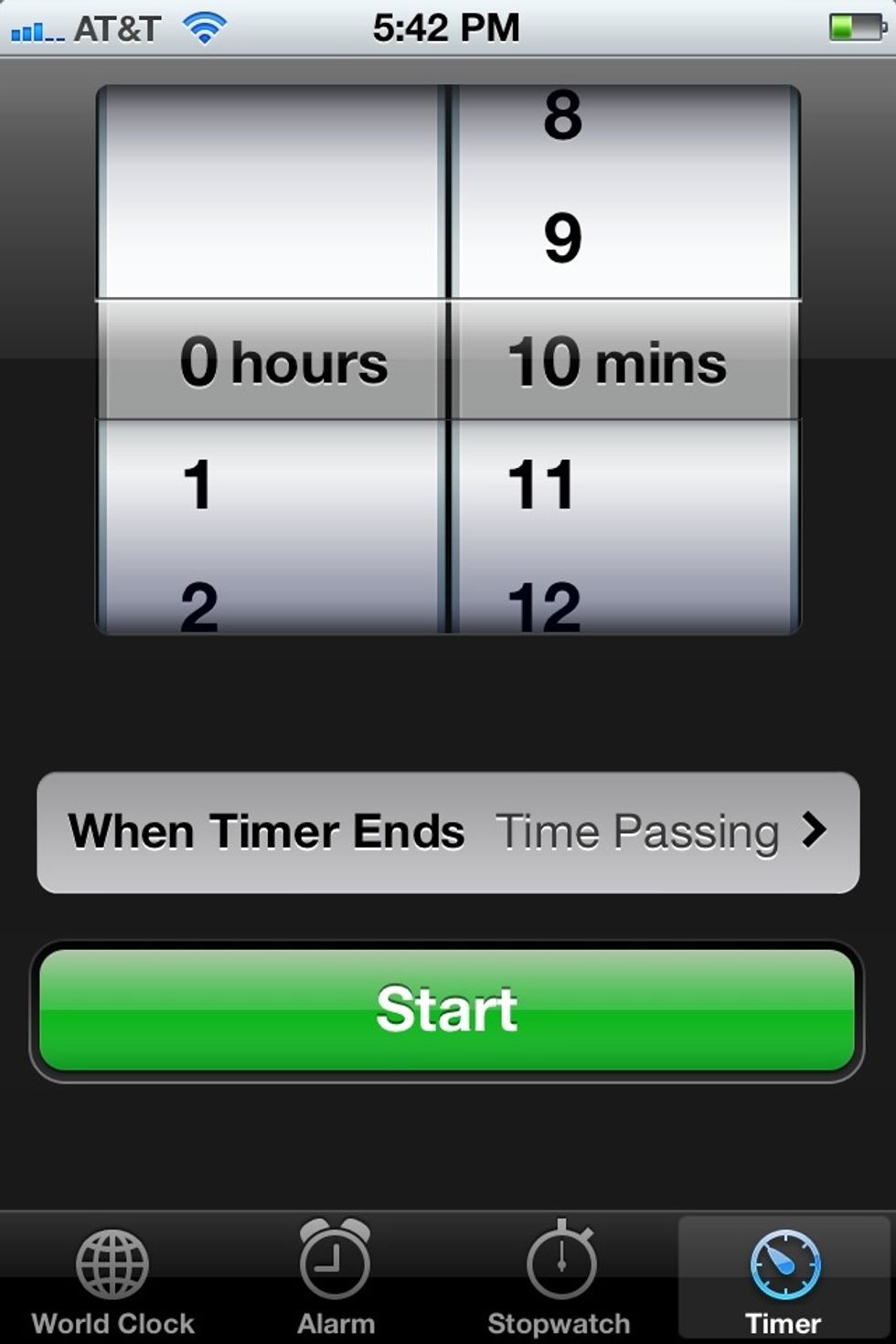 Roast the potatoes for 10 minutes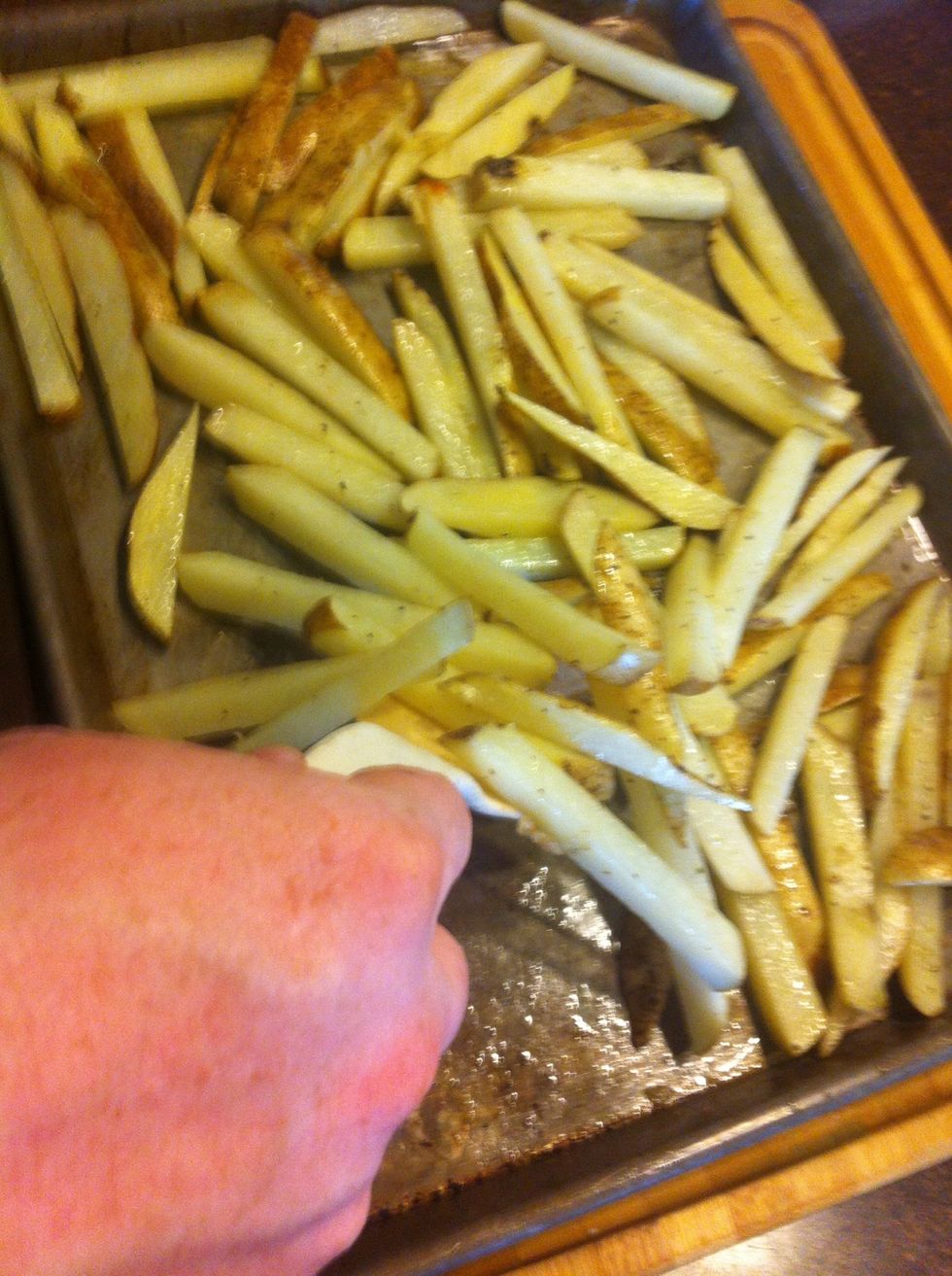 Pull the potatoes out, gently scrape the fries off the bottom of the sheet, rotate them, and place back in the oven for another 10 minutes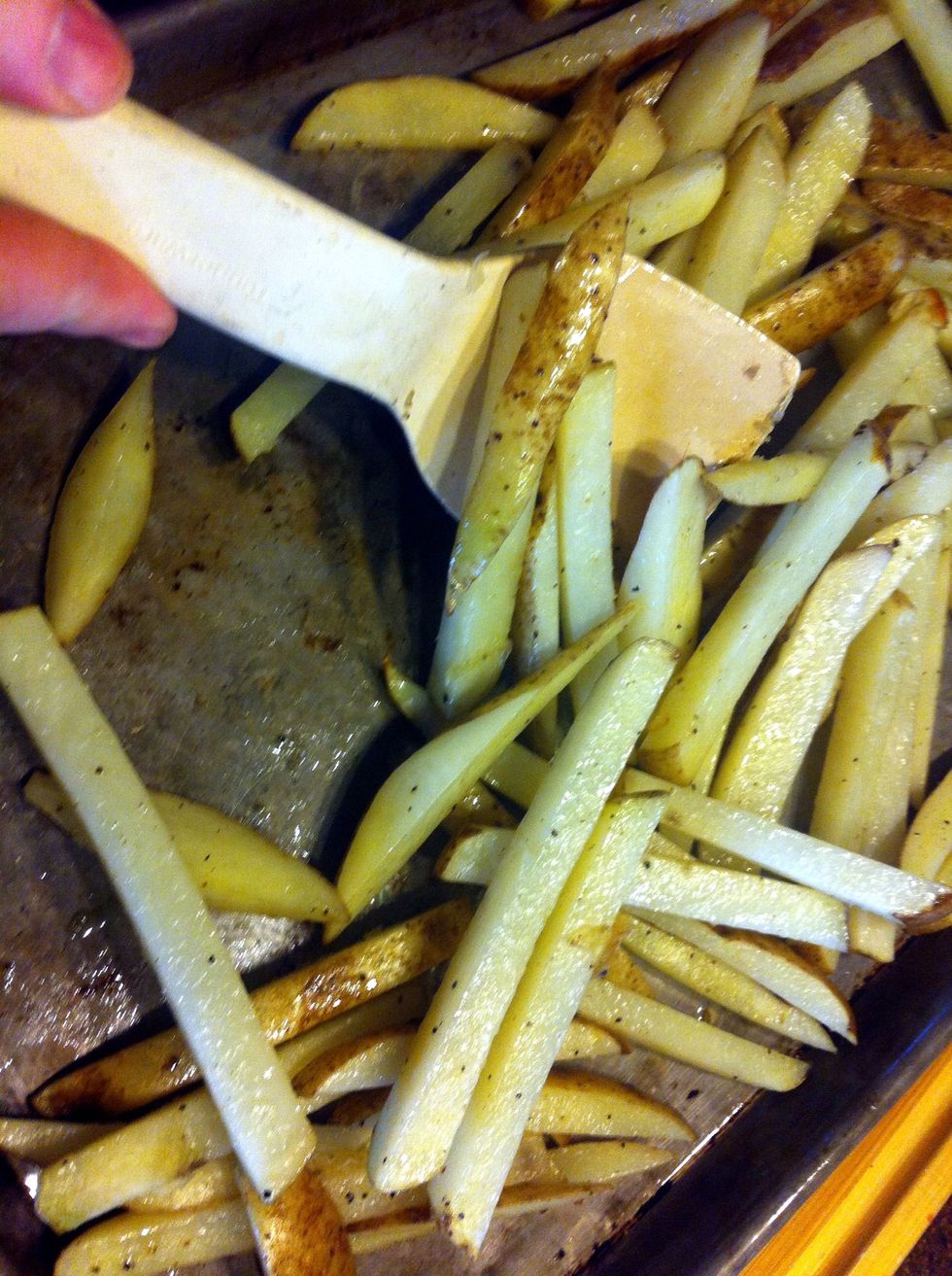 Rotate the fries one more time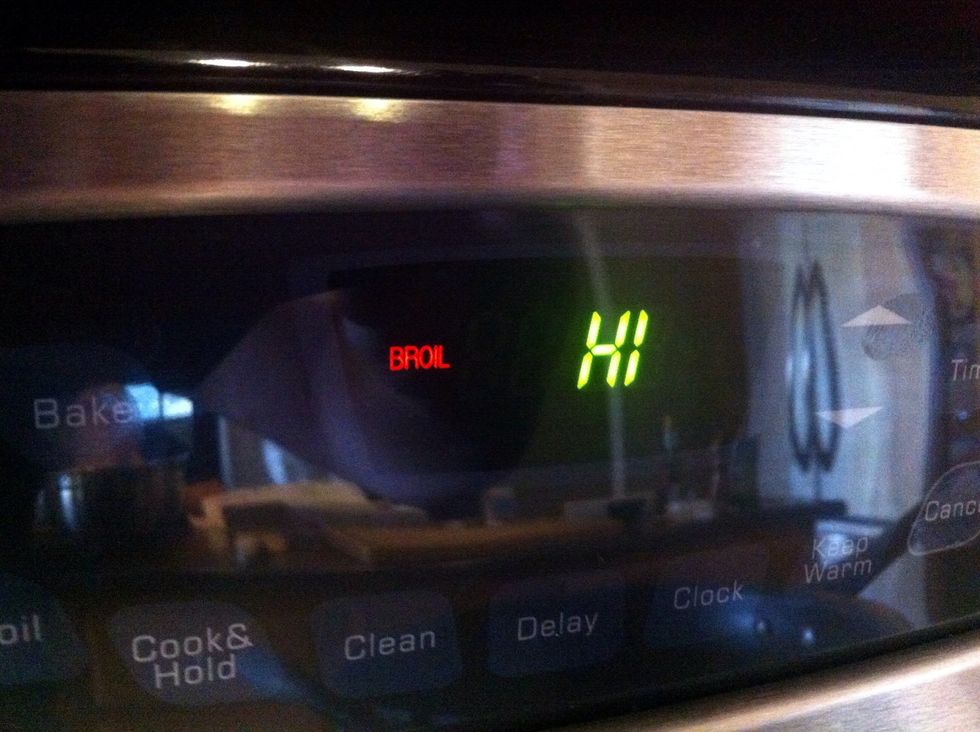 Switch the oven to broil on hi, and give the fries another 5 minutes or so, just until their golden brown.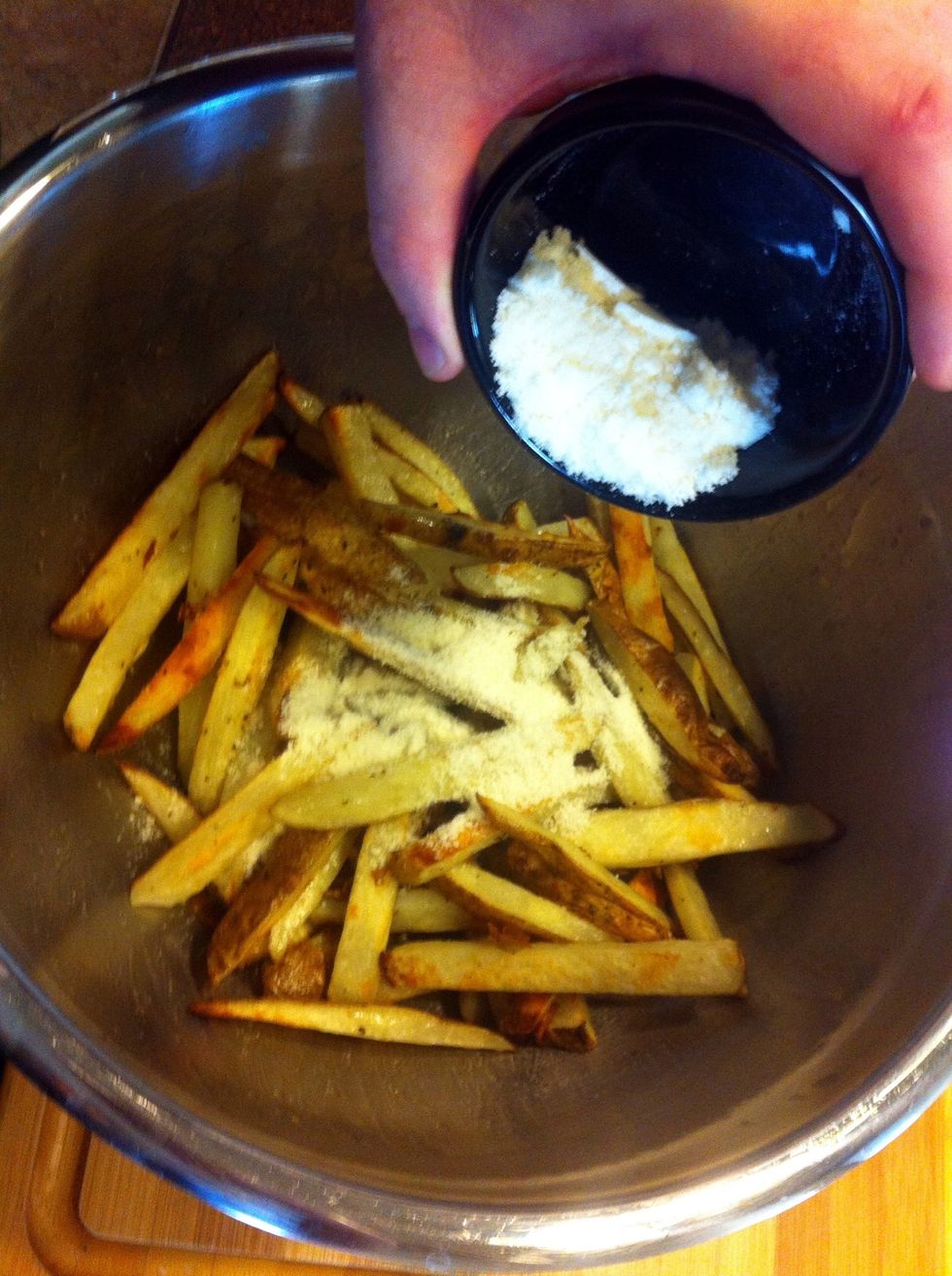 Put the fries back in the bowl, add the cheese...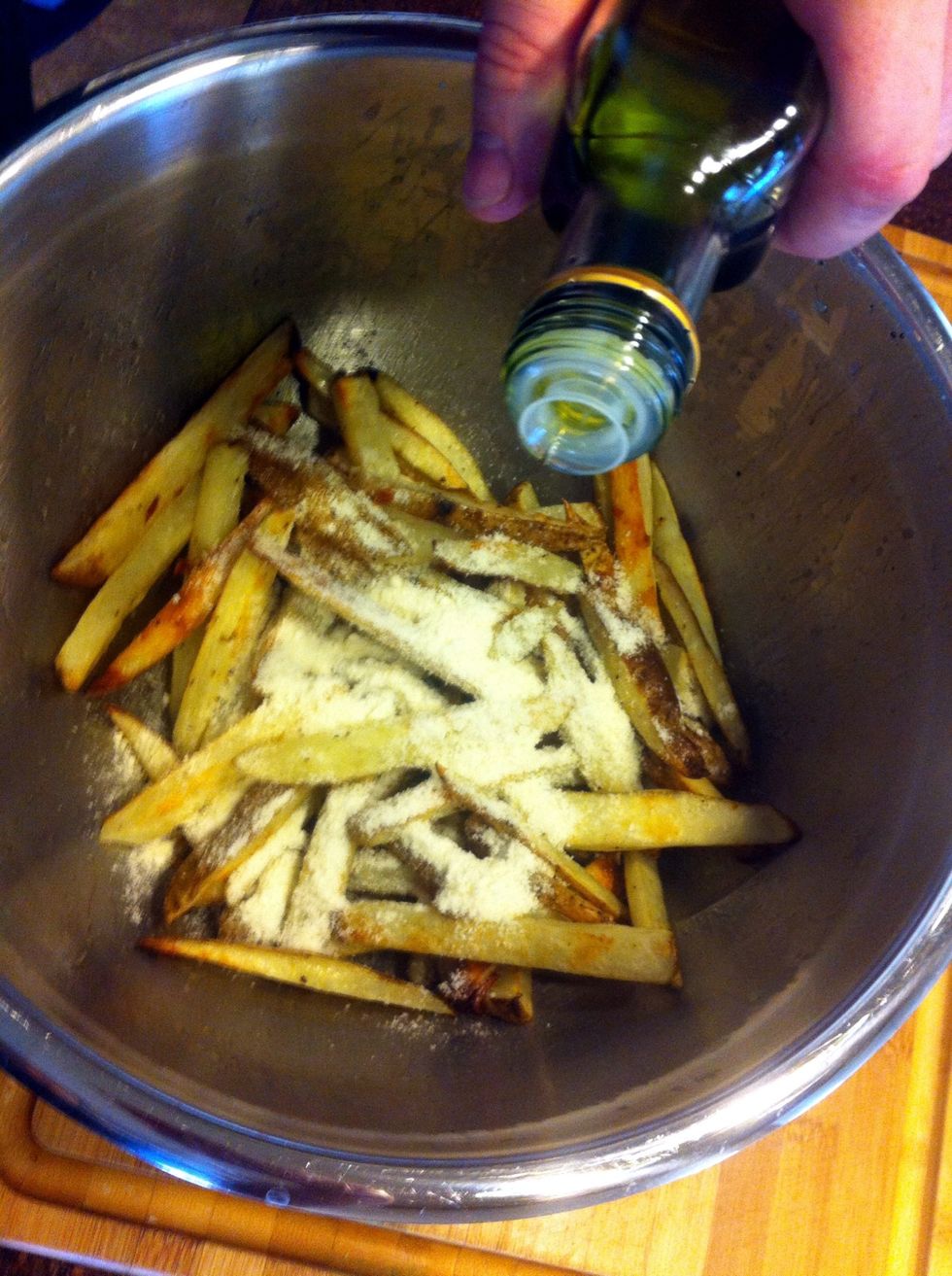 ...and the truffle oil, a little more salt & pepper, and toss gently until well mixed.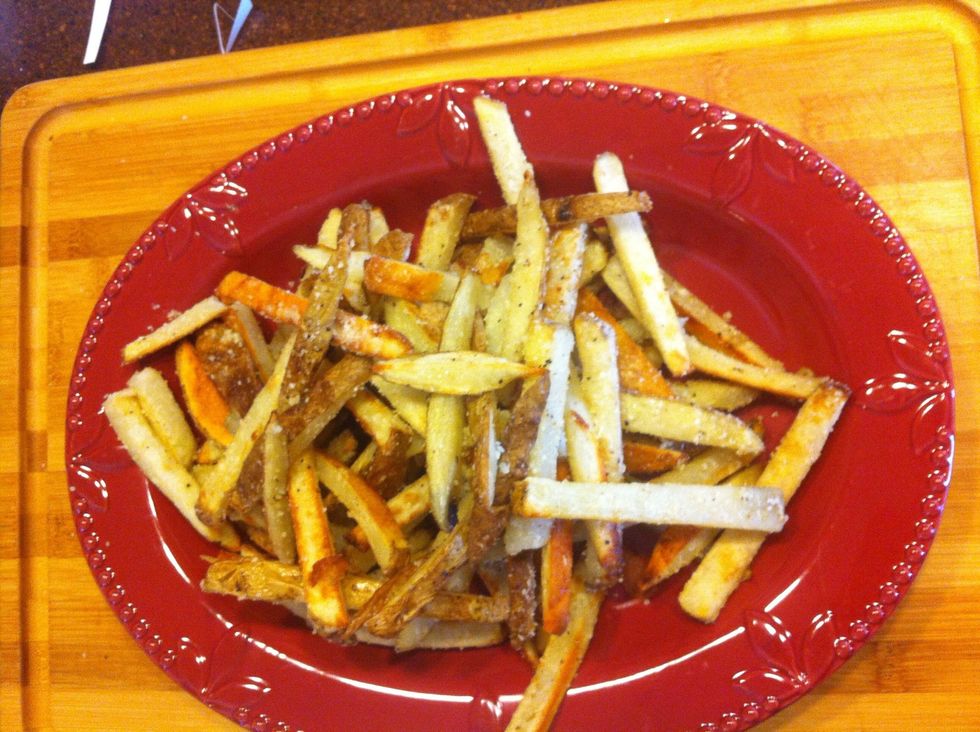 Enjoy! DO NOT defile these with ketchup or any other condiment!
8.0 Russet Potatoes
2.0Tbsp Olive oil
1.0tsp Truffle oil
0.0c Freshly grated parmigiana reggiano cheese
Salt & pepper