People have been asking me for this recipe for YEARS. Problem was, this wasn't a recipe. I just got in the kitchen one Christmas morning and hammered it out. Here's the step-by-step as I remember it!
33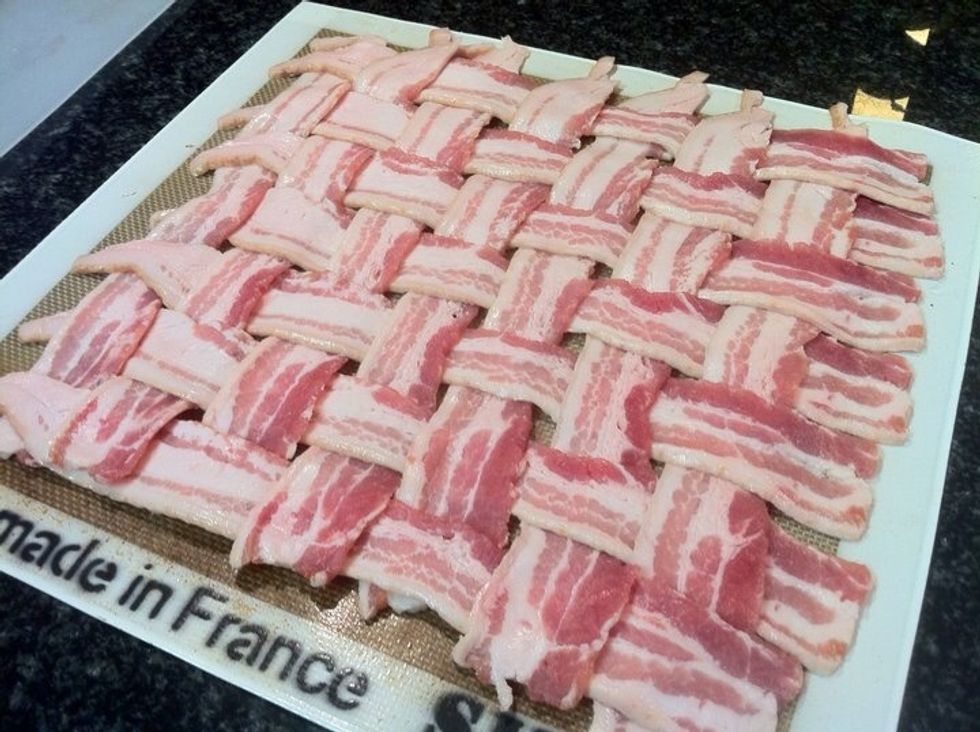 Weave the bacon. It's easier than it looks. Bacon should be COLD for this step. Be patient. It takes time but is an impressive maneuver. I used a "Silpat.". A cookie sheet works just fine too.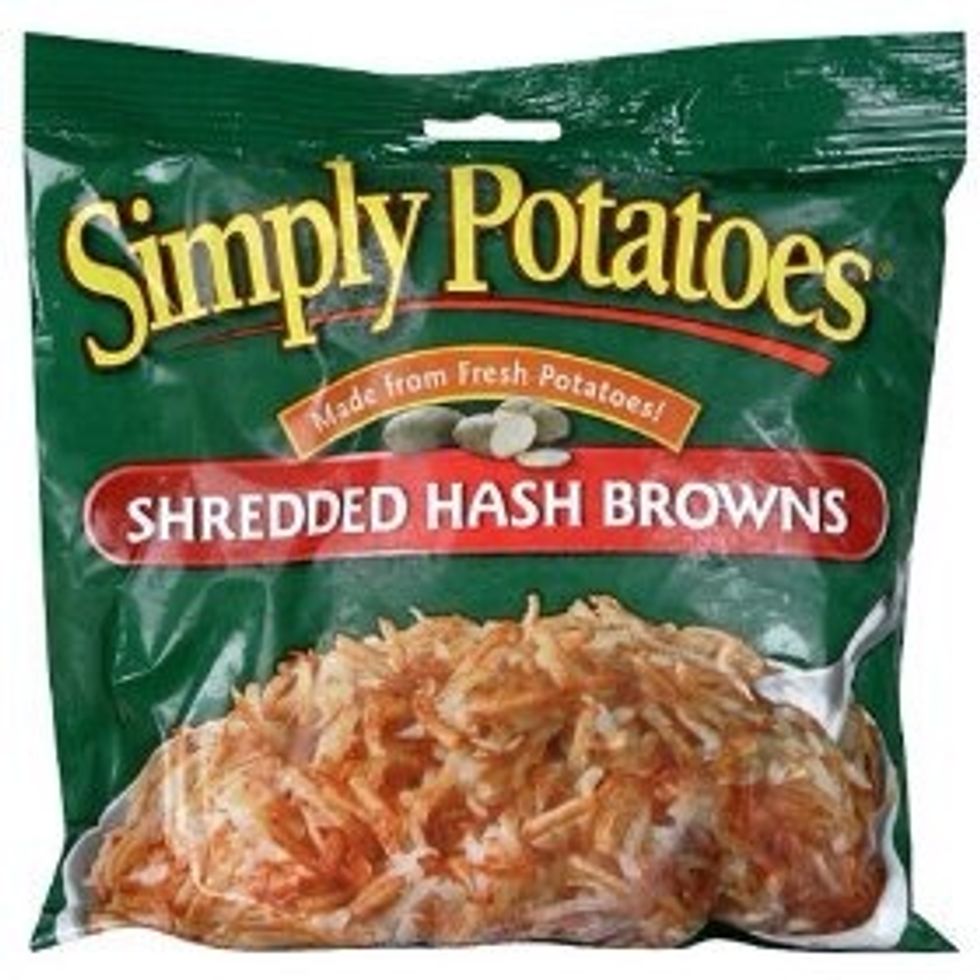 I use this. I'm sure fresh would be better but this dish is already pretty labor intensive so this cuts down on time, and they taste great.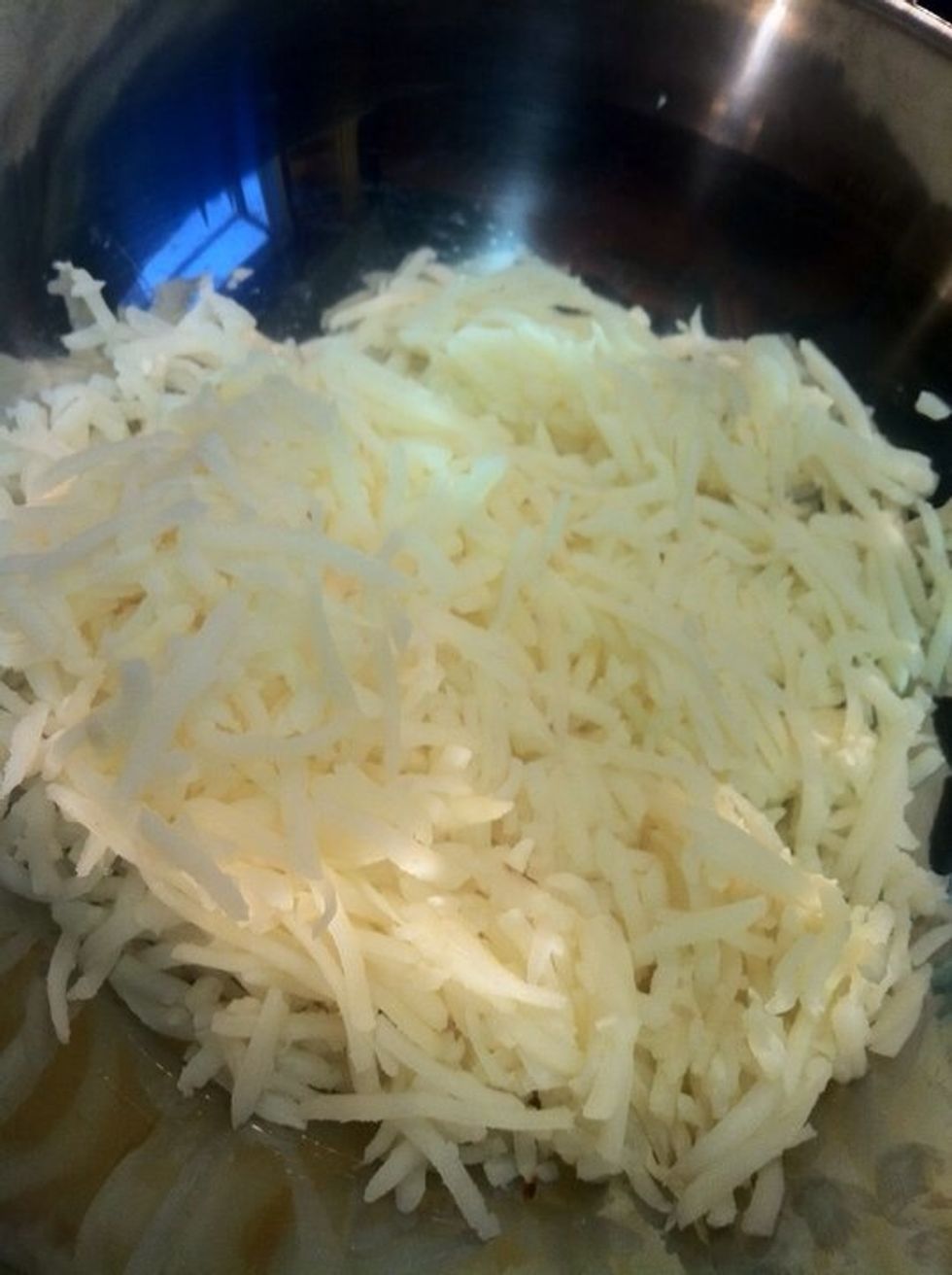 Put the shredded potatoes in a large mixing bowl and pour over a stick of melted butter and toss thoroughly. (For a lower fat version of this dish eat carrots.)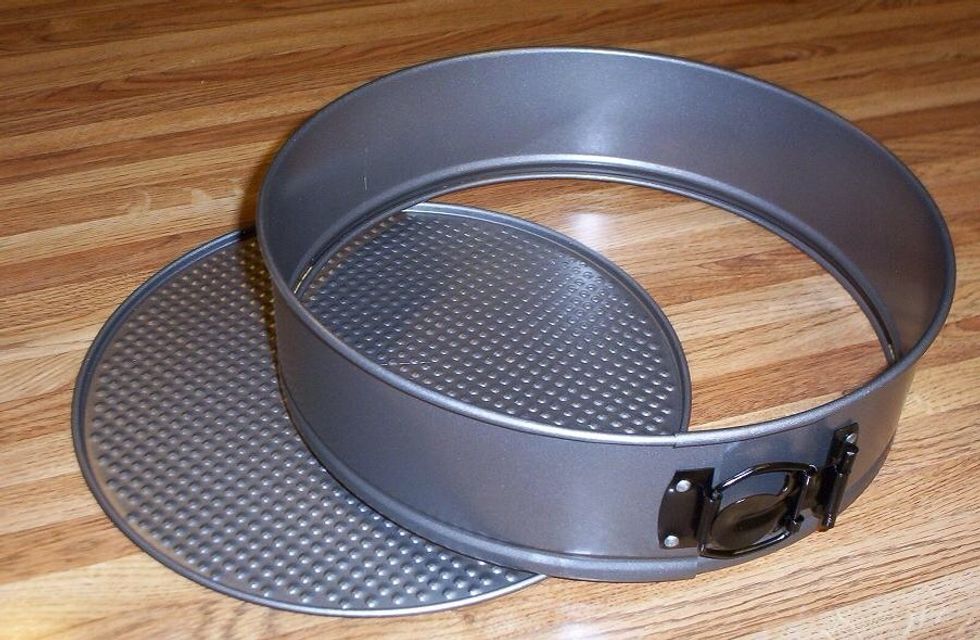 Coat your springform pan with non-stick spray.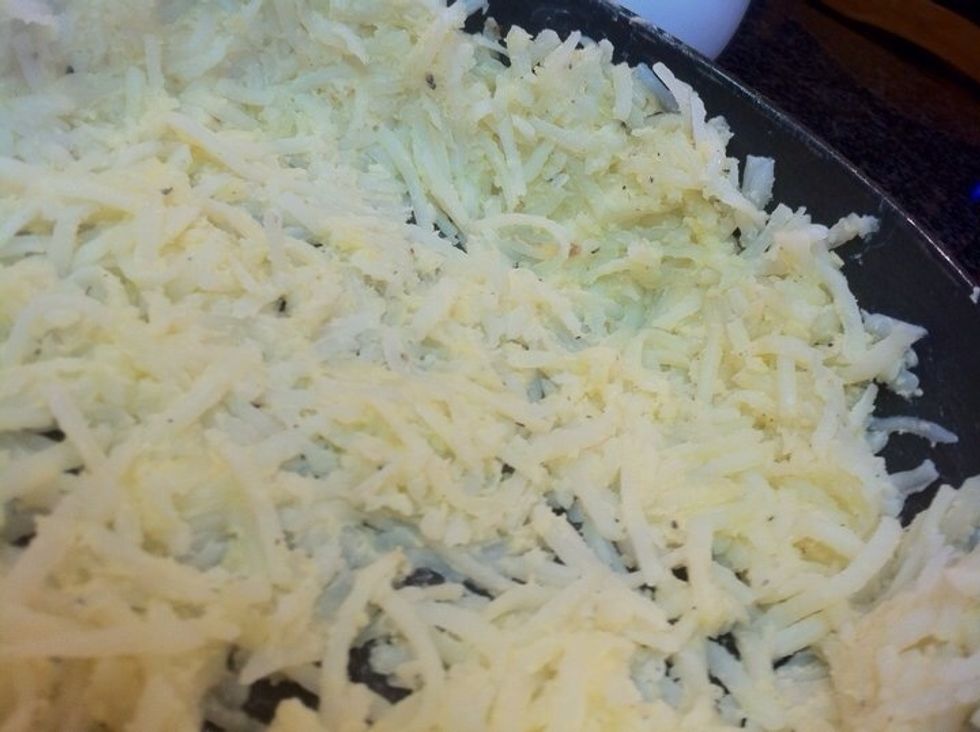 Mold the potato around the springform pan and up the sides. This will be like a nest for the rest of the stuff. Put this in the oven on 300 degrees until the potato starts to brown just slightly.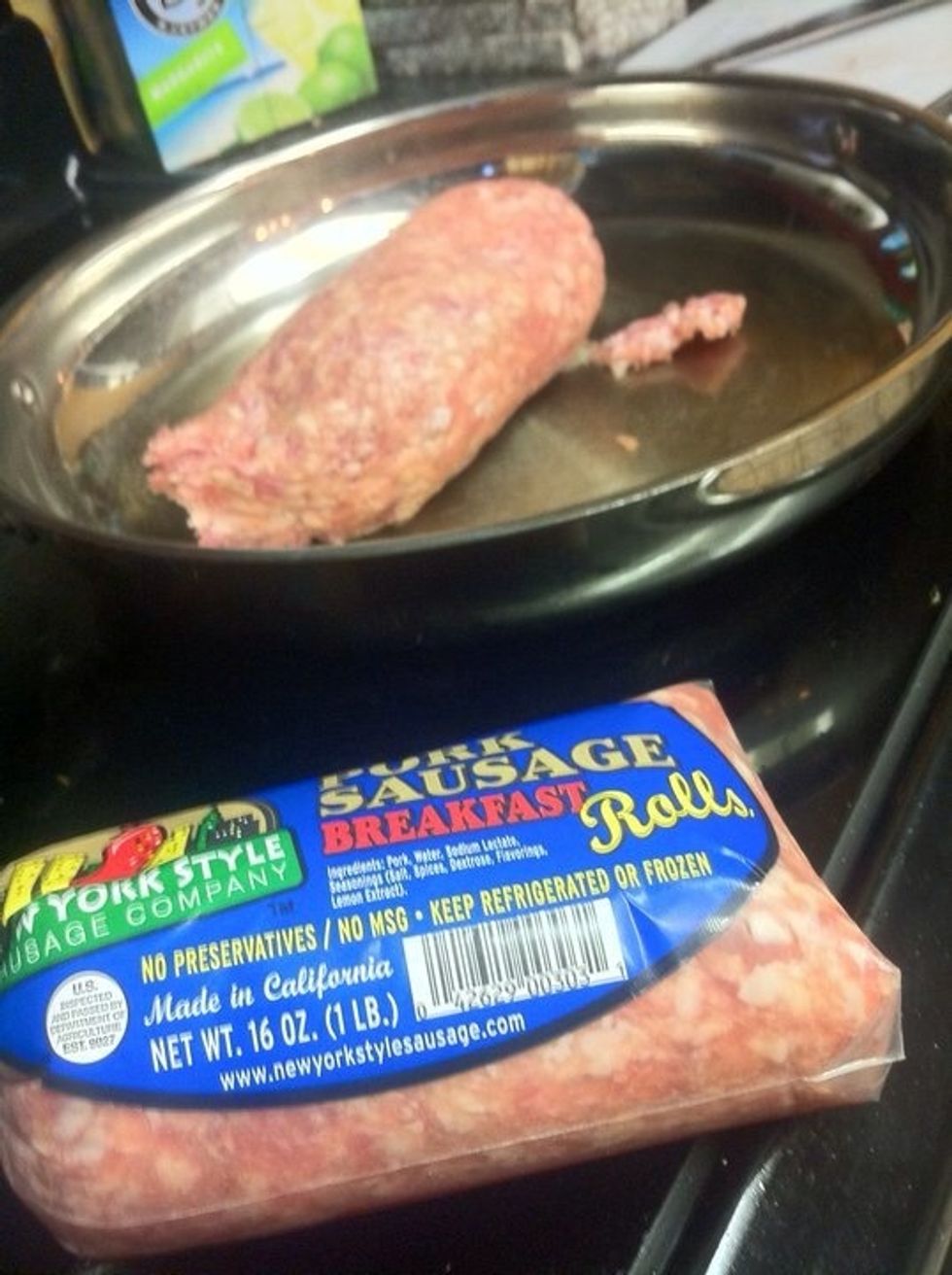 Gently brown one (or two) lbs of bulk sausage. No need to overcook (some pink is good cause this is going to finish in the oven.) A hot pan (controlled) will make for some nicely browned sausage.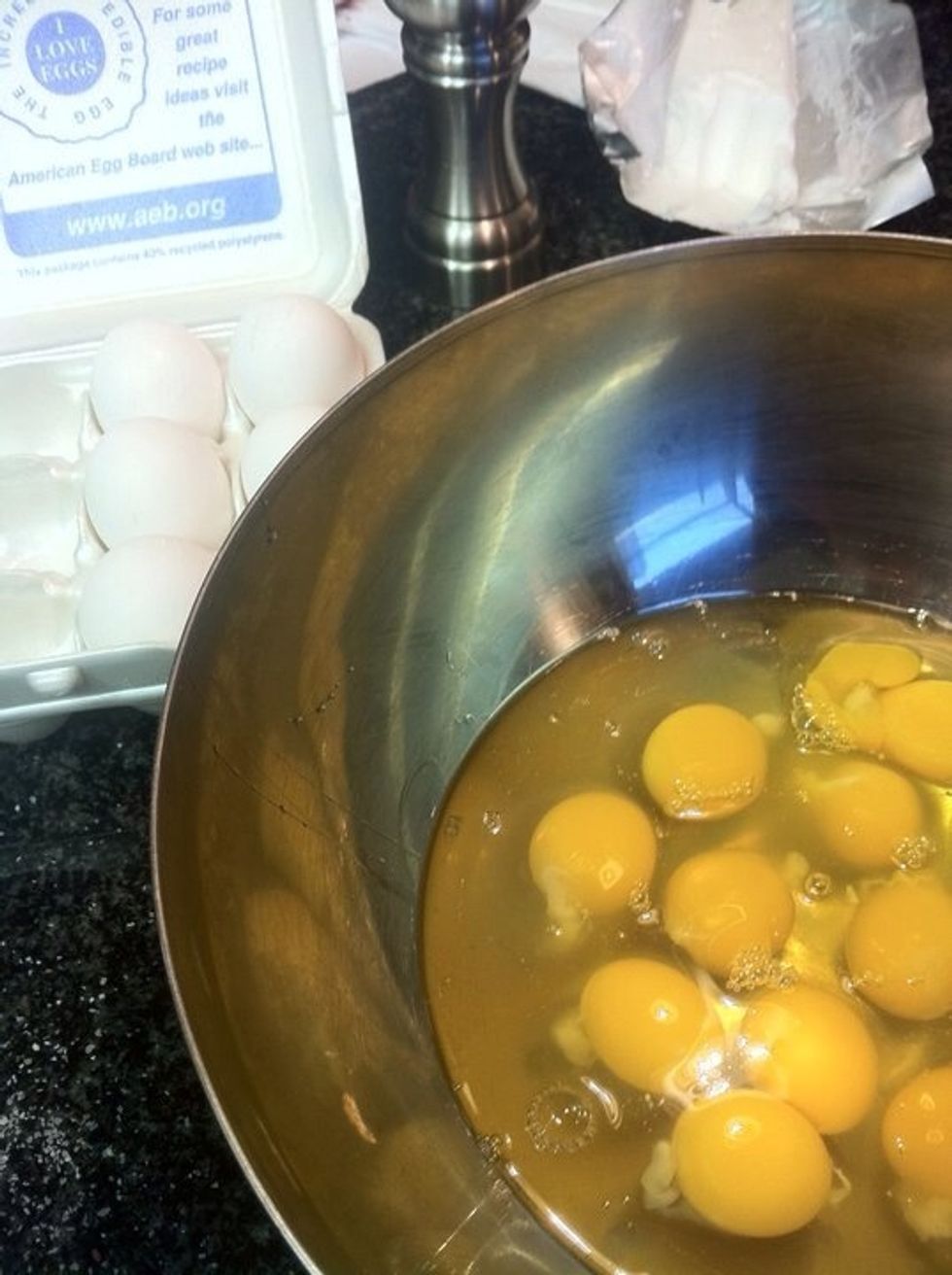 12 eggs in a large mixing bowl with a splash (2tbsp) heavy whoopin cream and salt. Whisk THOROUGHLY! Once whooped, put them in a large frying pan over low heat and make UNDERCOOKED scrambled eggs...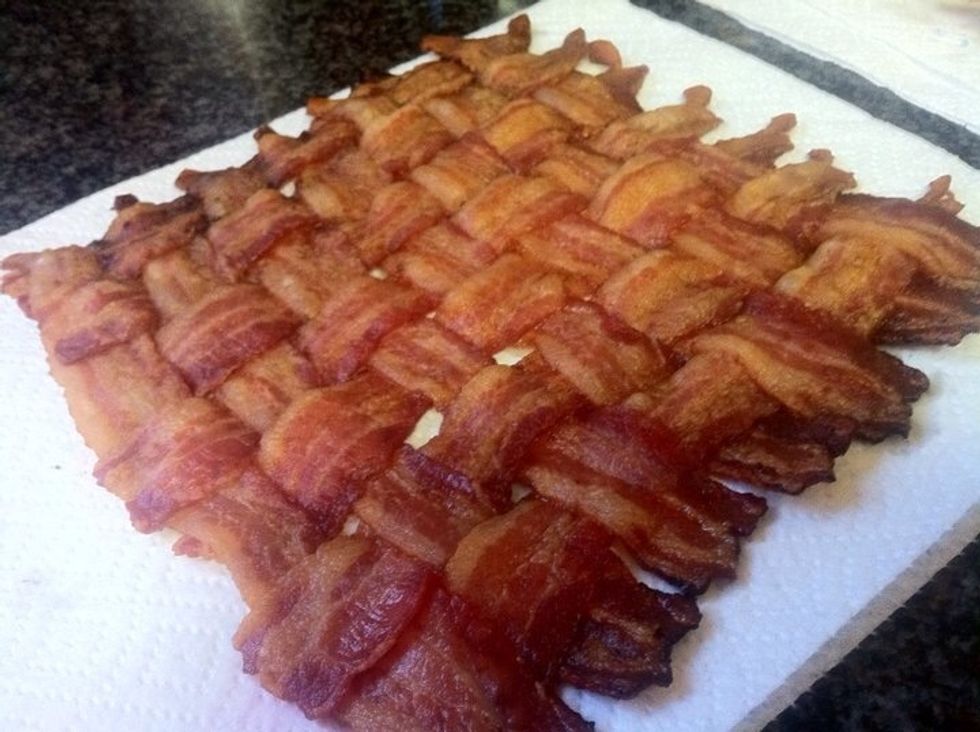 This should have been in that 350 degree oven until it looks like this. Hint: be patient, this takes a while. (Nice crispy edges!)
Take the potato nest out of the 350 degree oven and layer in your undercooked scrambled eggs.
Now layer your slightly undercooked but nicely browned breakfast sausage right on top of the eggs. Go ahead. They won't get mad.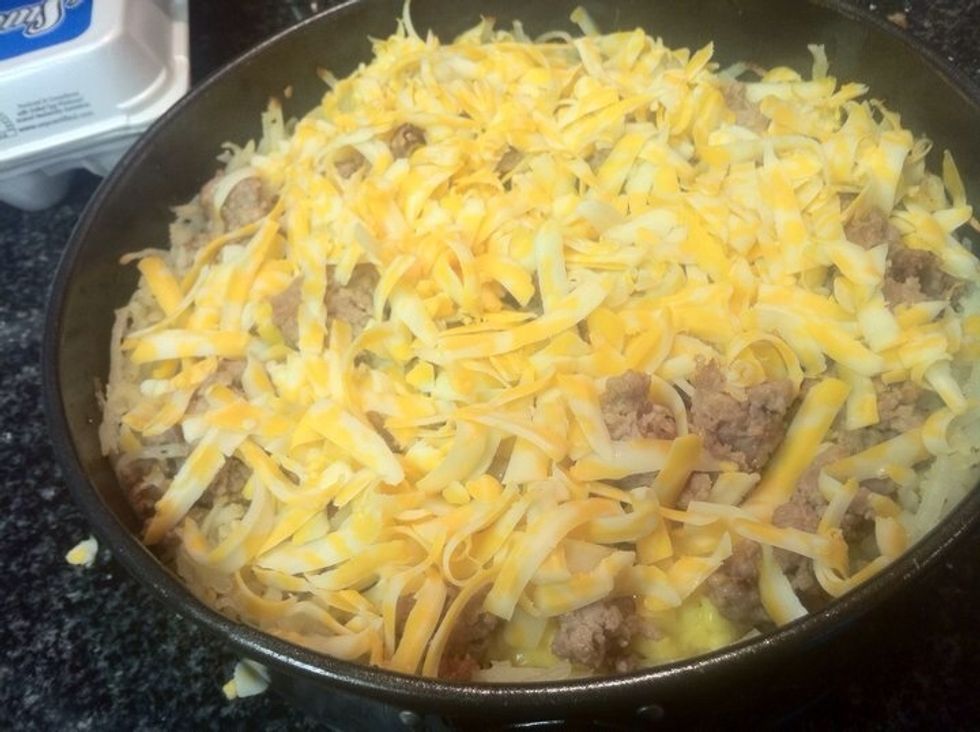 Now a layer of Cheeeeeeeeeeeeeeese. Cheddar? Gruyere? Jack? Whatever your soon to be stopped heart desires.
Lay your woven bacon comforter on top of the cheese bed you just made on the potato, sausage and egg box spring.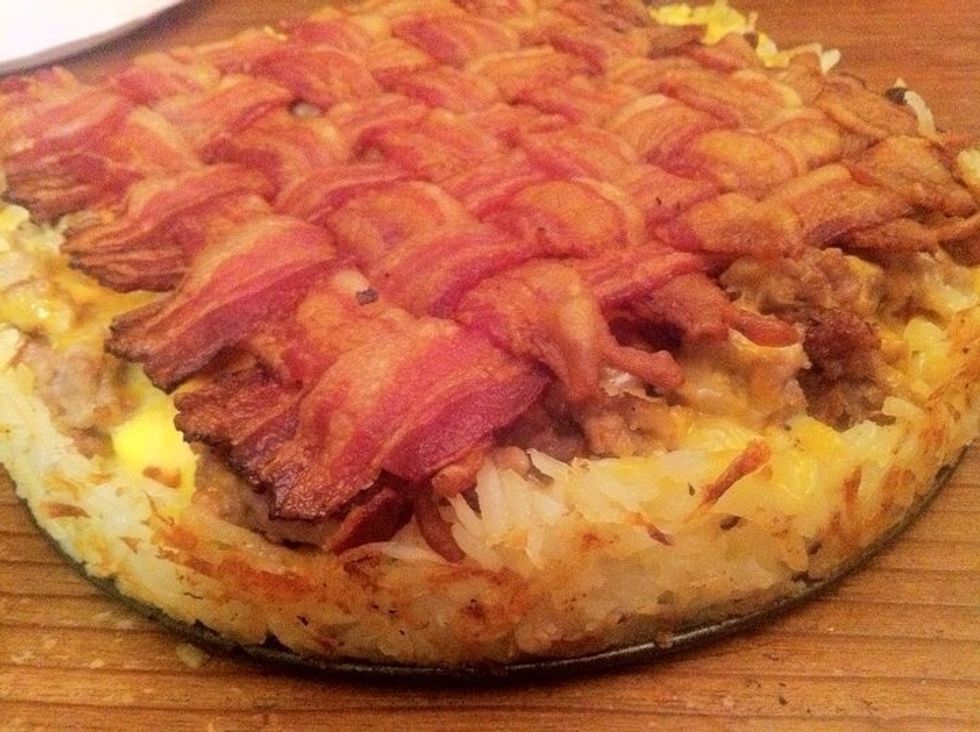 Bake at 350 for at least 30 minutes. OMG then you get thissssssss. (Tap the photo to view its full majesty!)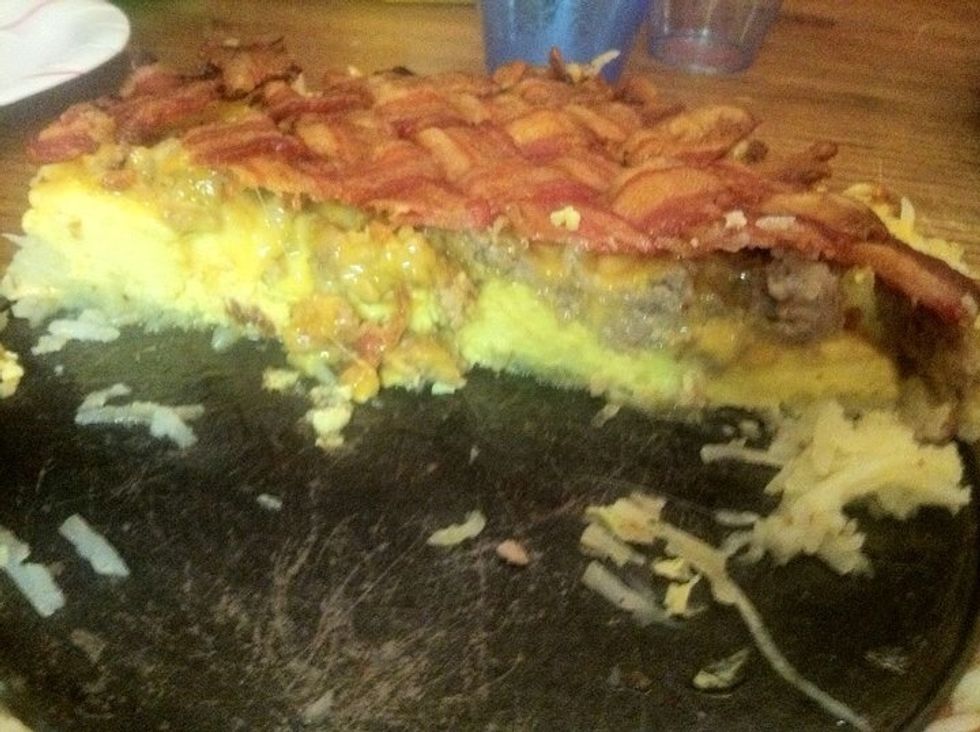 This part can be messy. I used a serrated bread knife and did some sawing.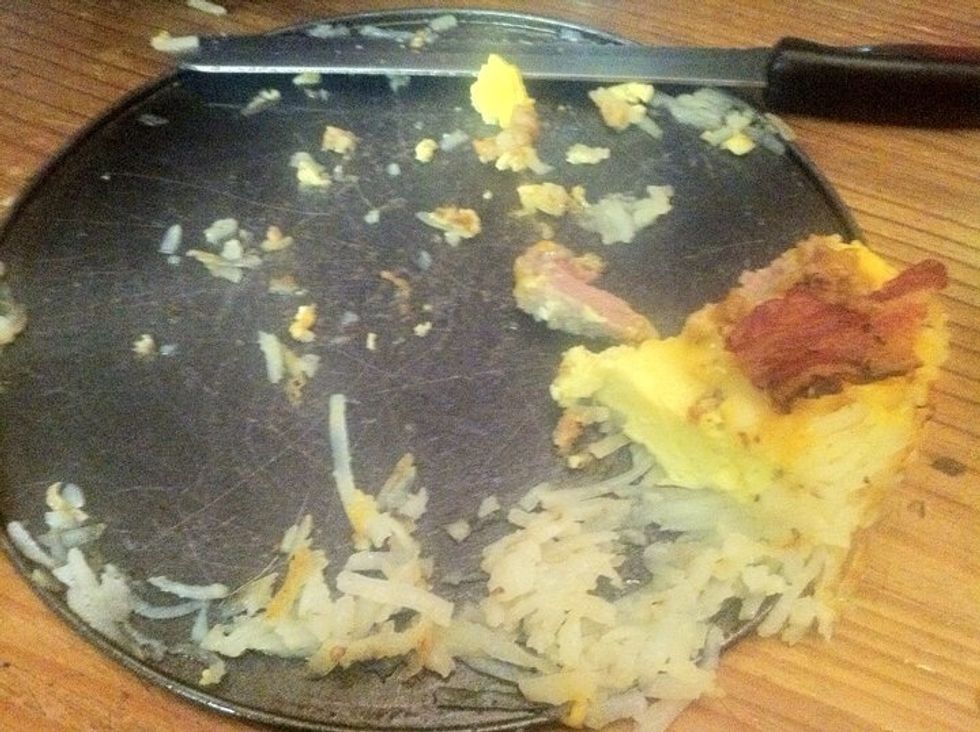 Leftovers will probably not be a concern.
1.0lb Bacon
12.0 Eggs
1.0lb Bulk Breakfast Sausage
1.0lb Shredded potatoes (can be store bought)
1.0 Stick Buttttteeerrrrr
2.0c Sharp Cheddar Cheese
1.0 Springform Pan
2.0Tbsp Heavy Whippin' Cream