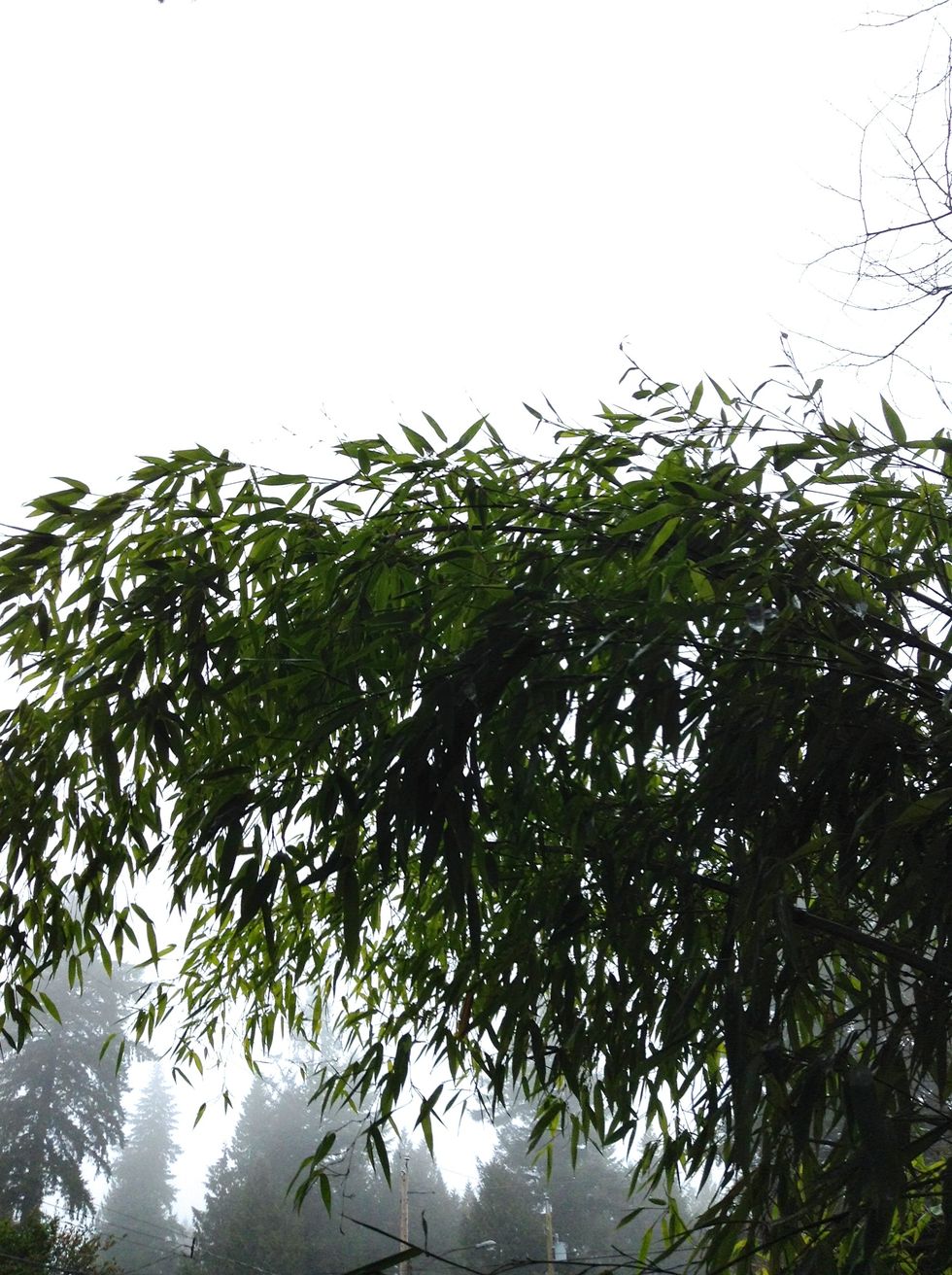 First of all you'll need to find some bamboo, so if you have a neighbour with a clump go and ask if you can help them thin it! Or put a wanted add on Craigslist. I like free!
Cut your bamboo with a small hand saw, jigsaw or garden clippers. I varied my lengths and also chose bamboo in different diameters and stages of development. Older dry bamboo has a great hollow sound.
Once you decide the width of your chimes, cut the top branch to size and drill holes 1-2 inches apart down the whole piece. Your hanging bamboo pieces will also need holes about 1/2 from the top.
Next use your twine, fishing line etc and tie the bamboo pieces to the top bar. Vary the widths and lengths as you go as I think it makes the sounds nicer.
Next, tie a piece of twine or line to each end, this will be used for hanging. I also tied in an S hook to the middle, to stabilize it because mine was SO wide! Now go find the perfect hanging place!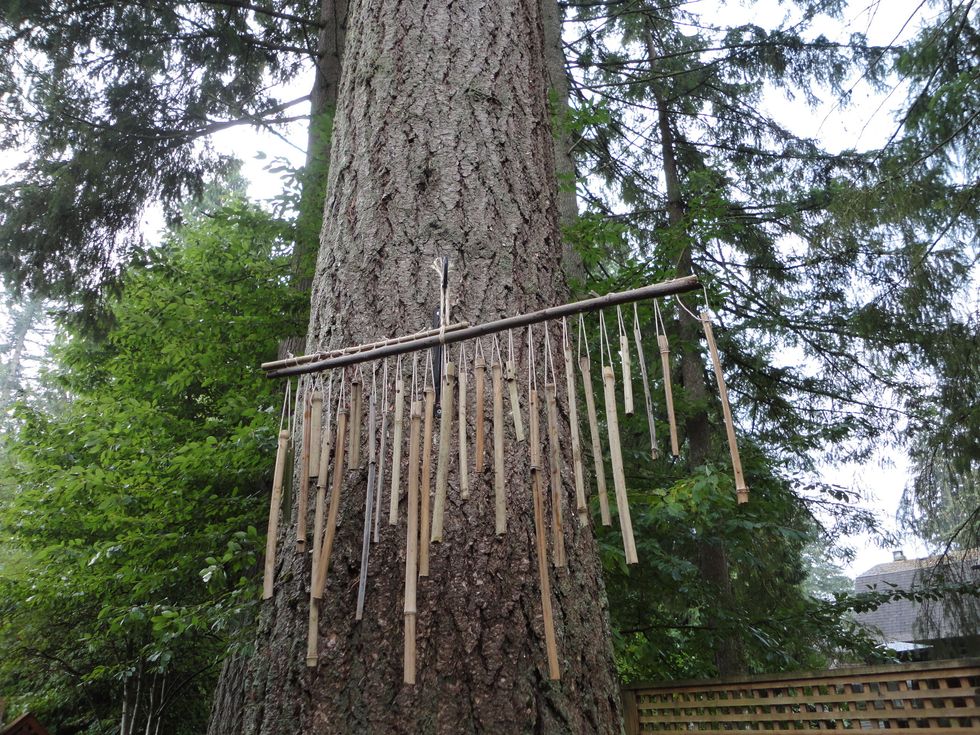 Remember to hang them someplace where you can hear them! I hung mine outside the kitchen and bedroom windows. Epic!!
These are a great kid friendly craft - have them decorate or paint their bamboo before threading it.
10.0part Bamboo
4.0m Fishing line/twine
2.0in S - hook (Optional)