Tomorrow is bosses day so I'm going to make my bosses favorite cookie. This is a great recipe base for any kind of 'blonde' cookie you can think of! (Chocolate chip, Reeses, or any other yummy candy)
97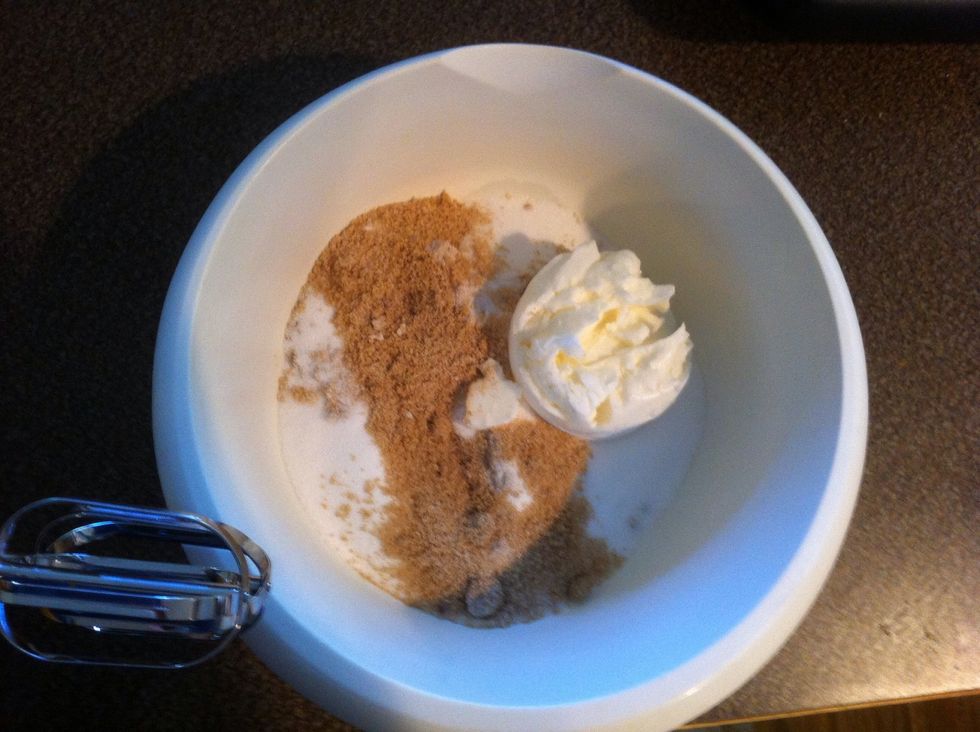 Cream your brown sugar, white sugar and shortening (aka Crisco) in a large bowl.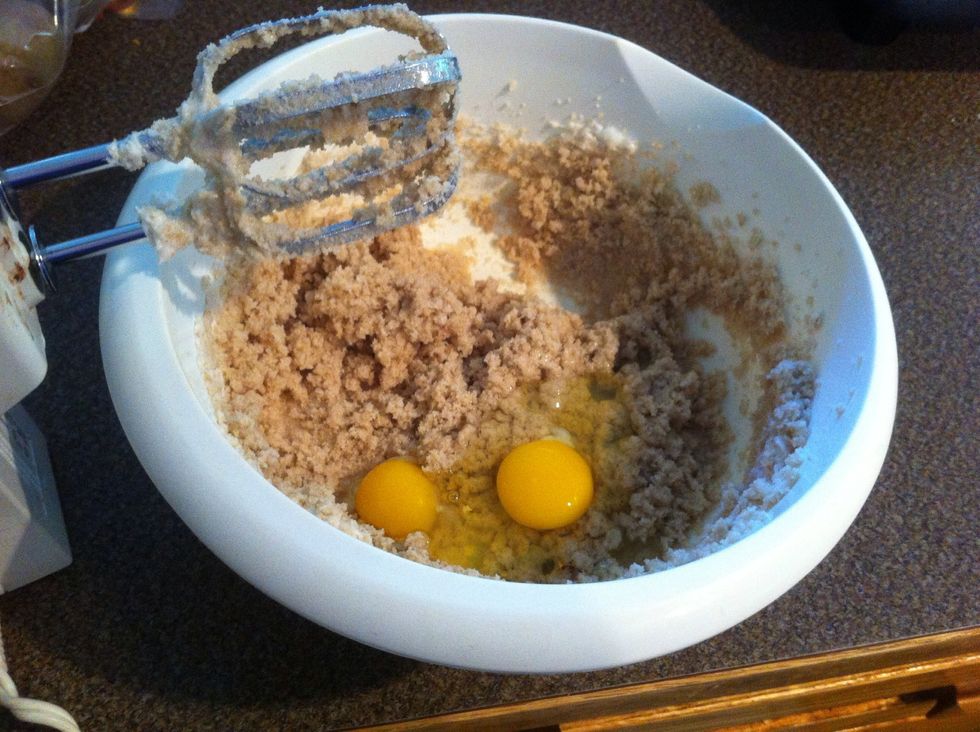 This is how it should look, now add your eggs and mix it well. Don't forget to scrape down the sides of the bowl.
Now add your flour, baking soda and salt. Too harsh of a batter for my hand held electric mixer..... So I had to finish mixing with a wooden spoon. 👍😁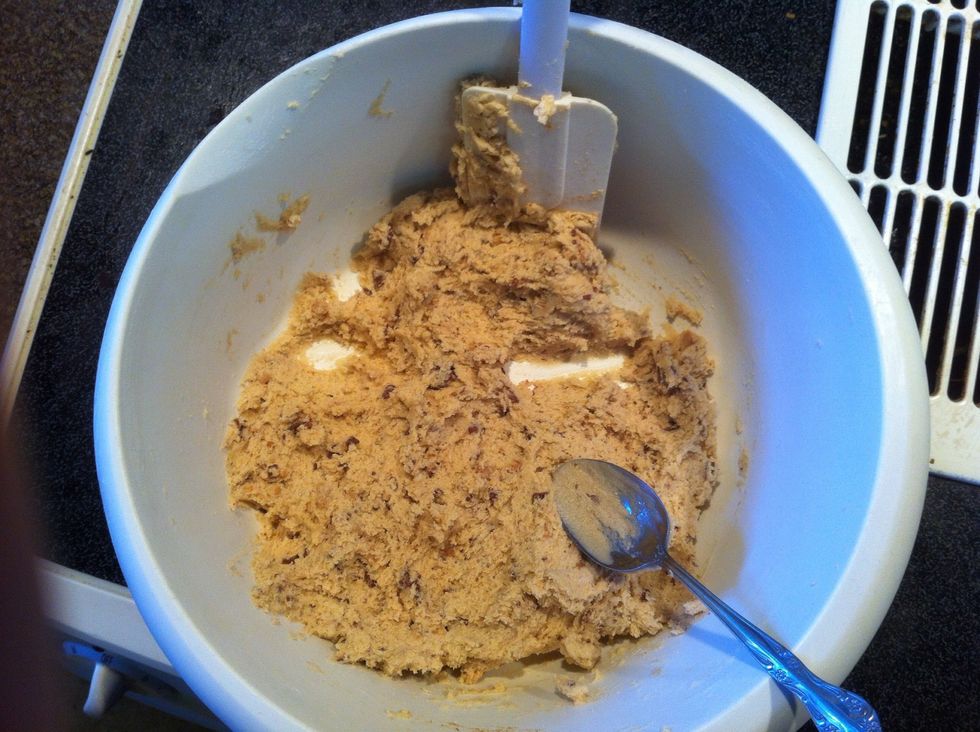 You can't really see them.... But nows the time to add your candy pieces. The combination of addins could be endless 😝 But I just added Heath Toffee bits. Use a teaspoon to make little cookie balls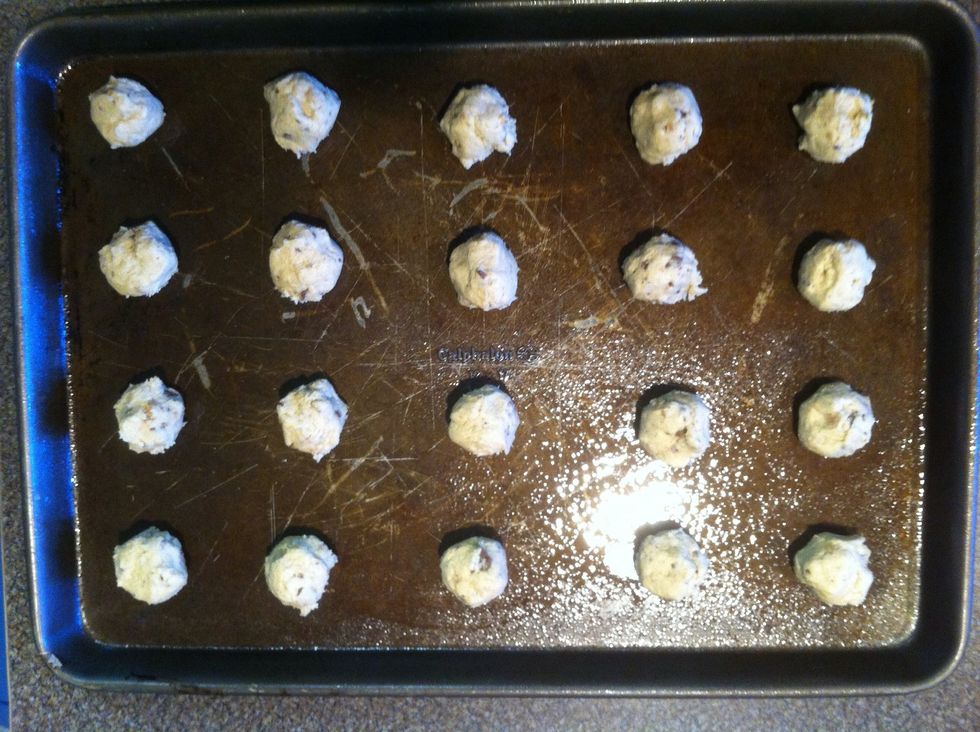 I sprayed cooking spray on my pan so the cookies wouldnt stick. Teaspoon sized cookie balls ✌ I was able to fit 20 on my pan. Now place in the oven (350 degrees Fahrenheit) for 10-12 minutes.
They came out very good :) Crunchy Awesomeness!!!!!!
1.0c Brown sugar
1.0c White sugar
1.0c Soft Shortening
2.0 Large eggs
1/2c Flour
1.0tsp Baking soda
1.0tsp Salt
3/4 A bag of Heath English Toffee bits