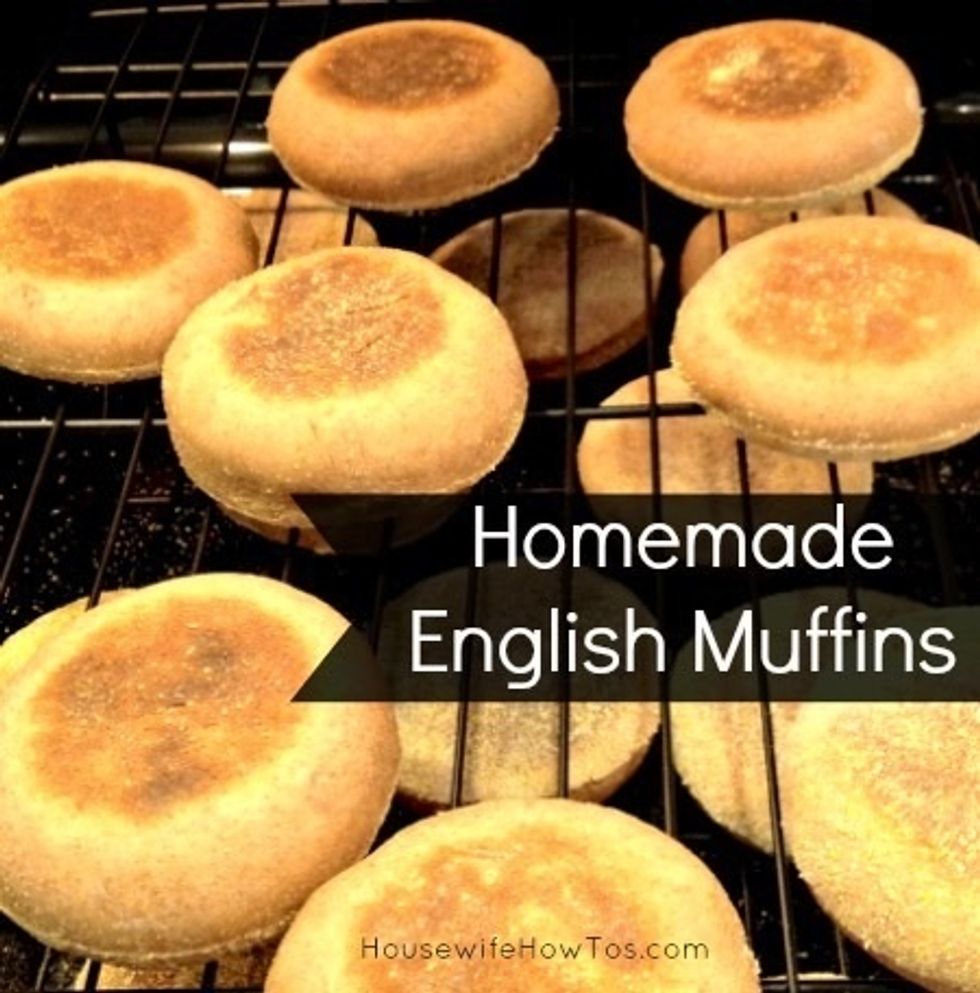 http://housewifehowtos.com/cook/homemade-english-muffins/
Combine flour, salt, baking soda and yeast in a medium bowl.
In a small sauce pan, heat milk slowly. Stir in honey and butter and continue to cook, stirring constantly, until butter is melted. Do NOT scorch milk!
Transfer milk mixture into a large bowl. Add egg and continue mixing until well combined.
Using a mixer or stirring constantly, add dry ingredients a small amount at a time until fully mixed. Mix or knead one additional minute.
Lightly flour a work surface. Sprinkle two baking sheets with cornmeal.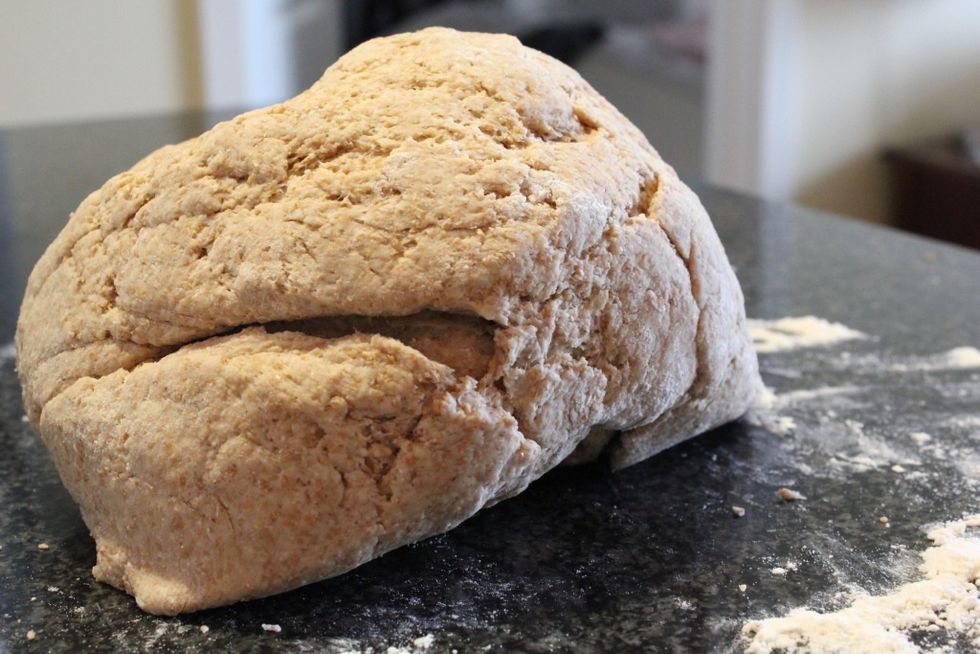 Put dough onto floured surface and roll it to 1in thickness. Using a empty tuna can with lid cut off, cut muffins and put on baking sheets. Re-roll dough and continue cutting until all dough is used.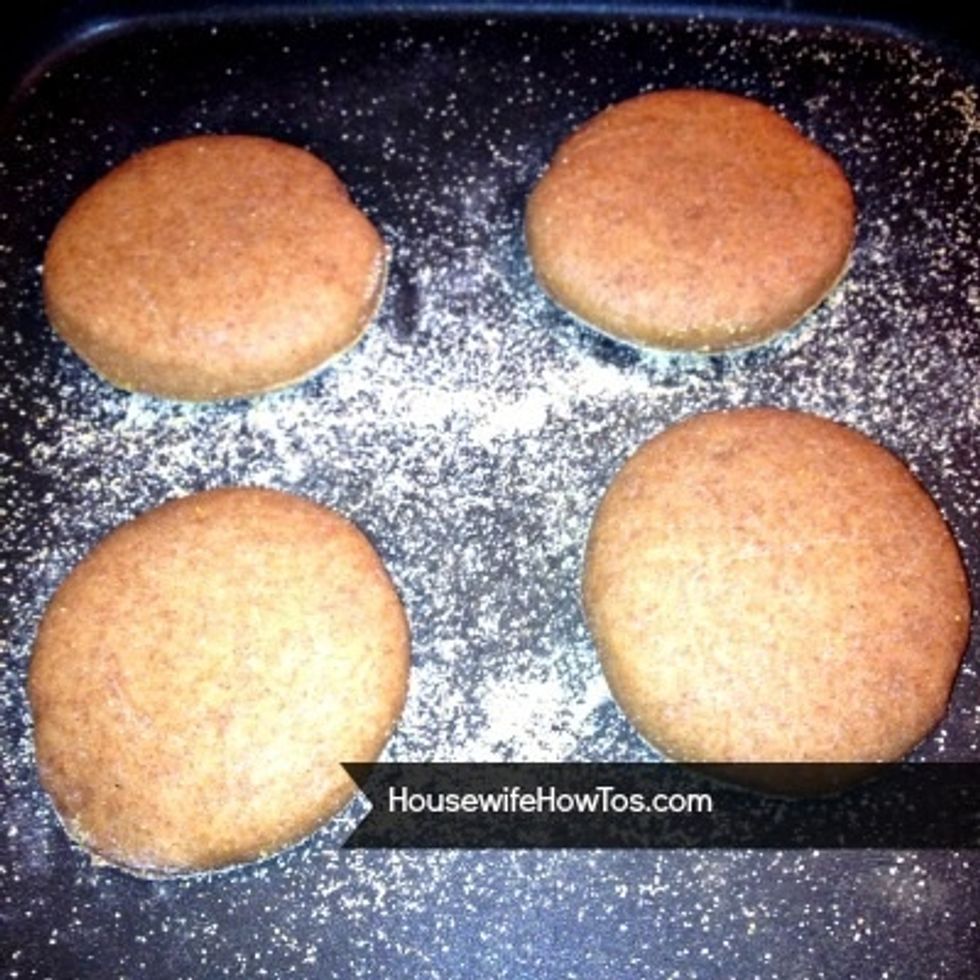 Like this.
Cover baking sheets with a clean kitchen towel and let the muffins rise in a warm, draft-free place for 20 minutes. Preheat oven to 325 F.
Preheat griddle or skillet over medium-low heat. Sprinkle lightly with cornmeal. Cook muffins without letting the edges touch.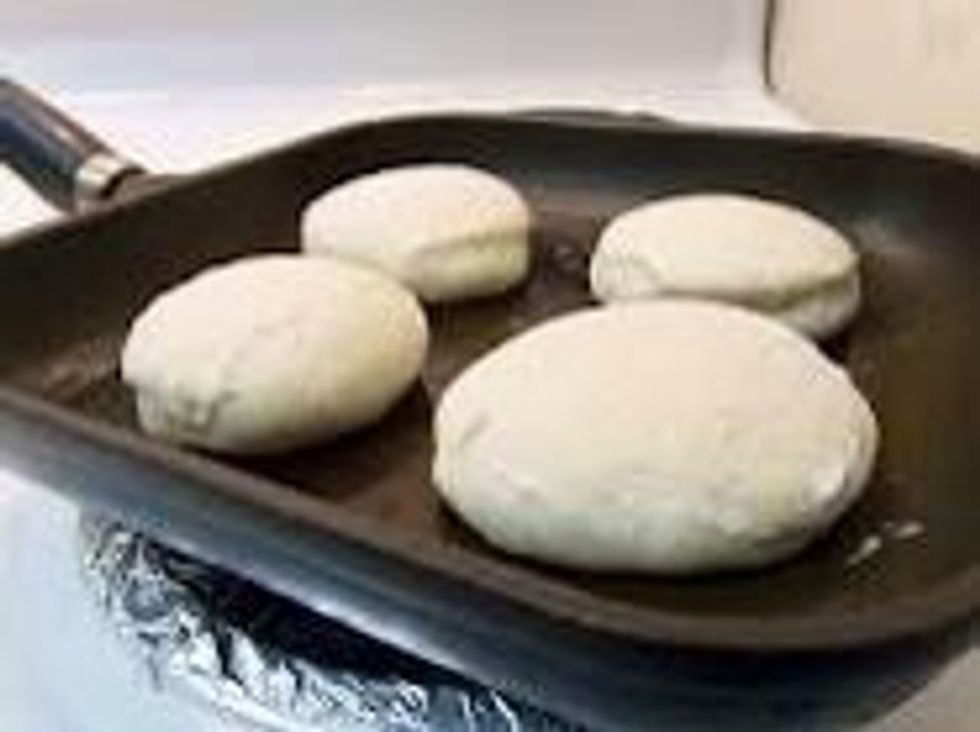 About 2 minutes per side or until golden.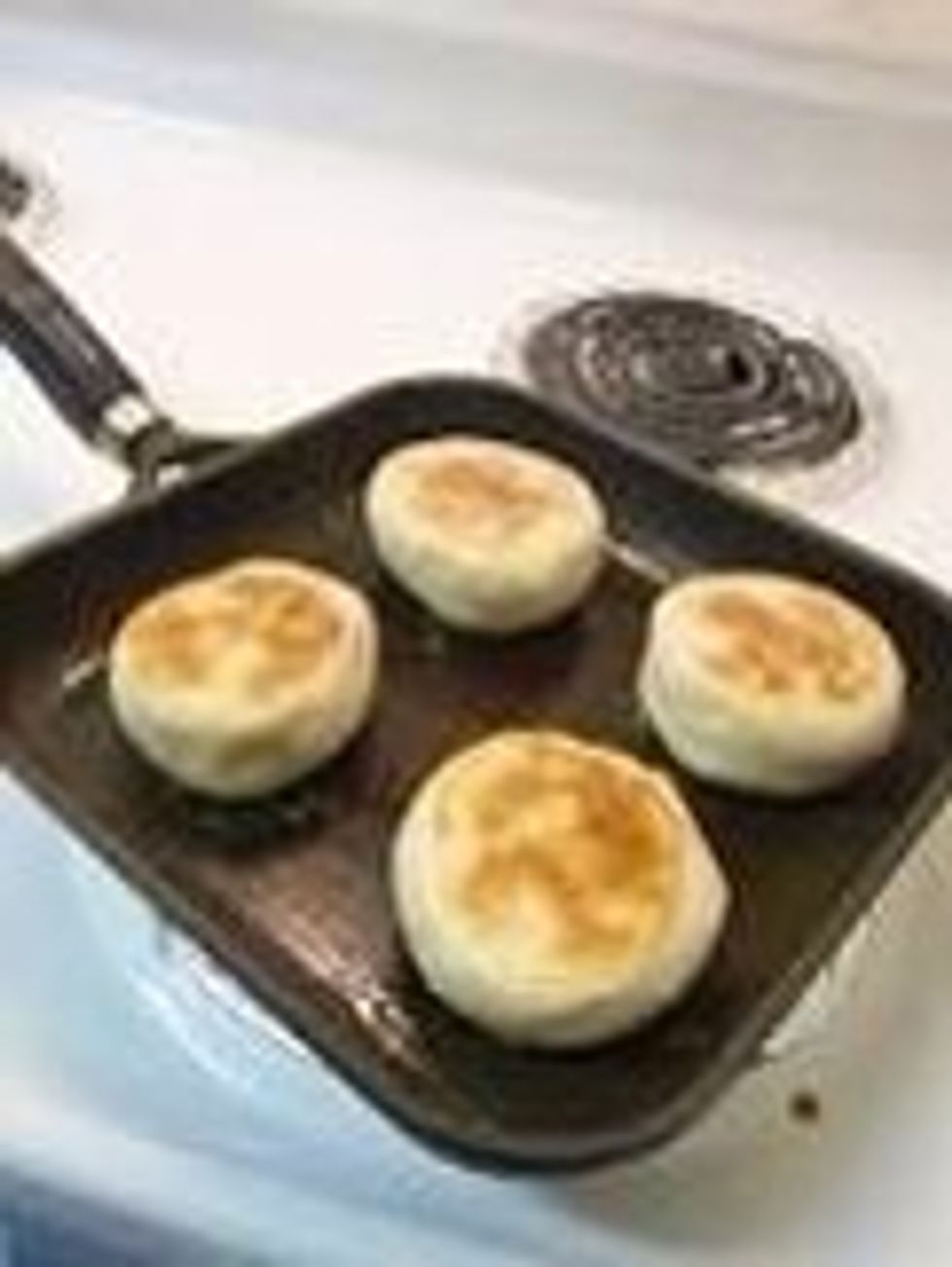 Transfer back to baking sheets.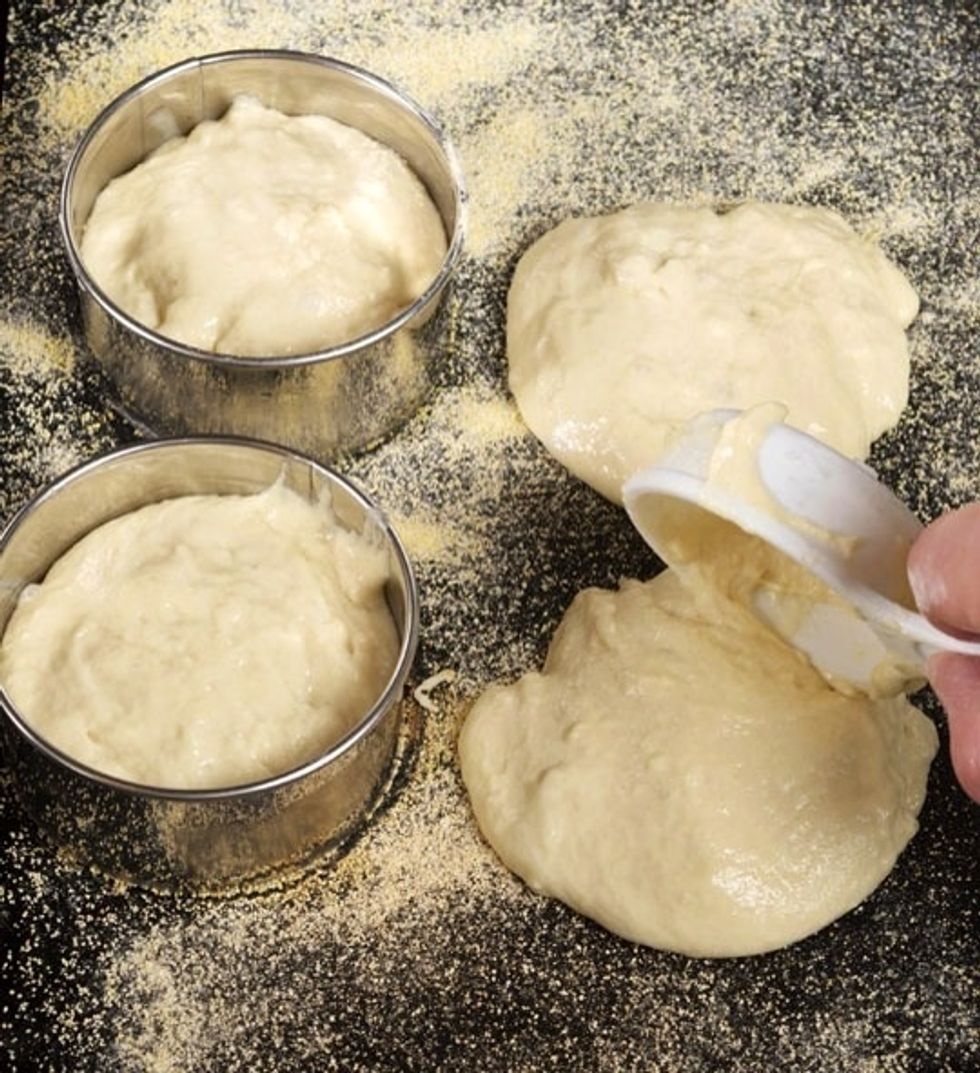 Another alternative is to add dough straight to tuna can and grill and bake that way. This just makes very uniformed looking muffins.
Bake browned muffins in 325F oven for 15 minutes or until fully risen and lightly golden brown. Let cool on wire rack.
TA DA!
Thanks for all the views and follows! I will continue to make more guides!
4.0c whole wheat flour
1.0tsp Salt
1.0tsp Baking soda
1.0 Package of yeast
1.0c Milk
3.0Tbsp Unsalted butter
1.0Tbsp Honey
1.0Tbsp Egg beaten
Cornmeal