How to make enchiladas
This is how my family does it. There are tons of ways and this is not an official recipe. (:
269
First you'll need to start to boil some chicken. Our family uses the chicken breast and we use about two or three to make approximately 16 enchiladas. Make sure it's throughly cooked!
While that's cooking, lets shred some cheese. My family likes to shred a block of cheese freshly rather than do the alternative and buy already grated cheese. But the choice is up to you.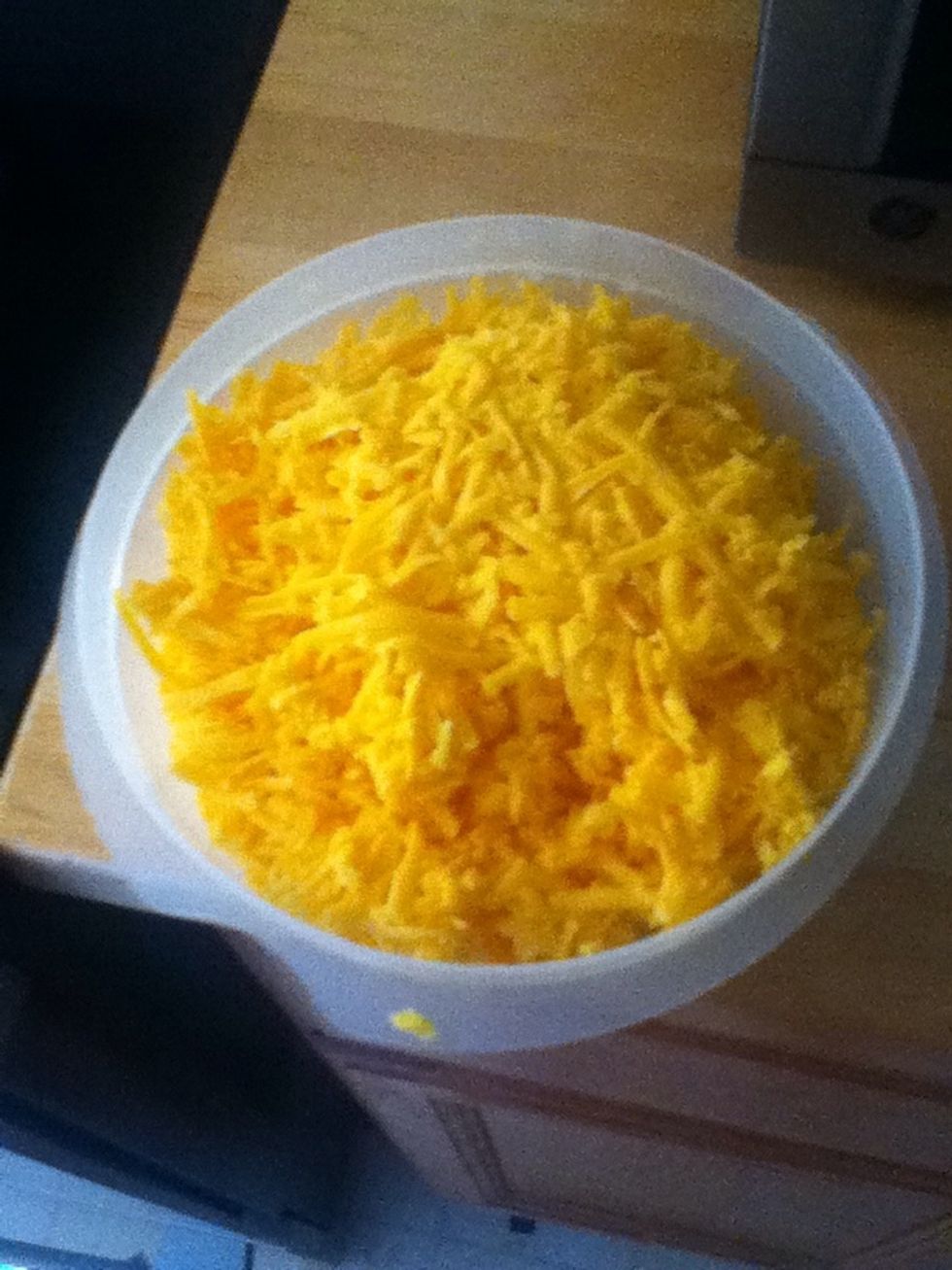 You can use any cheese you want. We use cheddar.
Once your chicken is done, shred it. The thicker you shred it the thicker your enchiladas will be. Just remember if you decide to do that you may need more chicken. It depends on your family.
Once you shred it to your liking, get your sauce and pans ready to go. We use green sauce for chicken. And red for beef.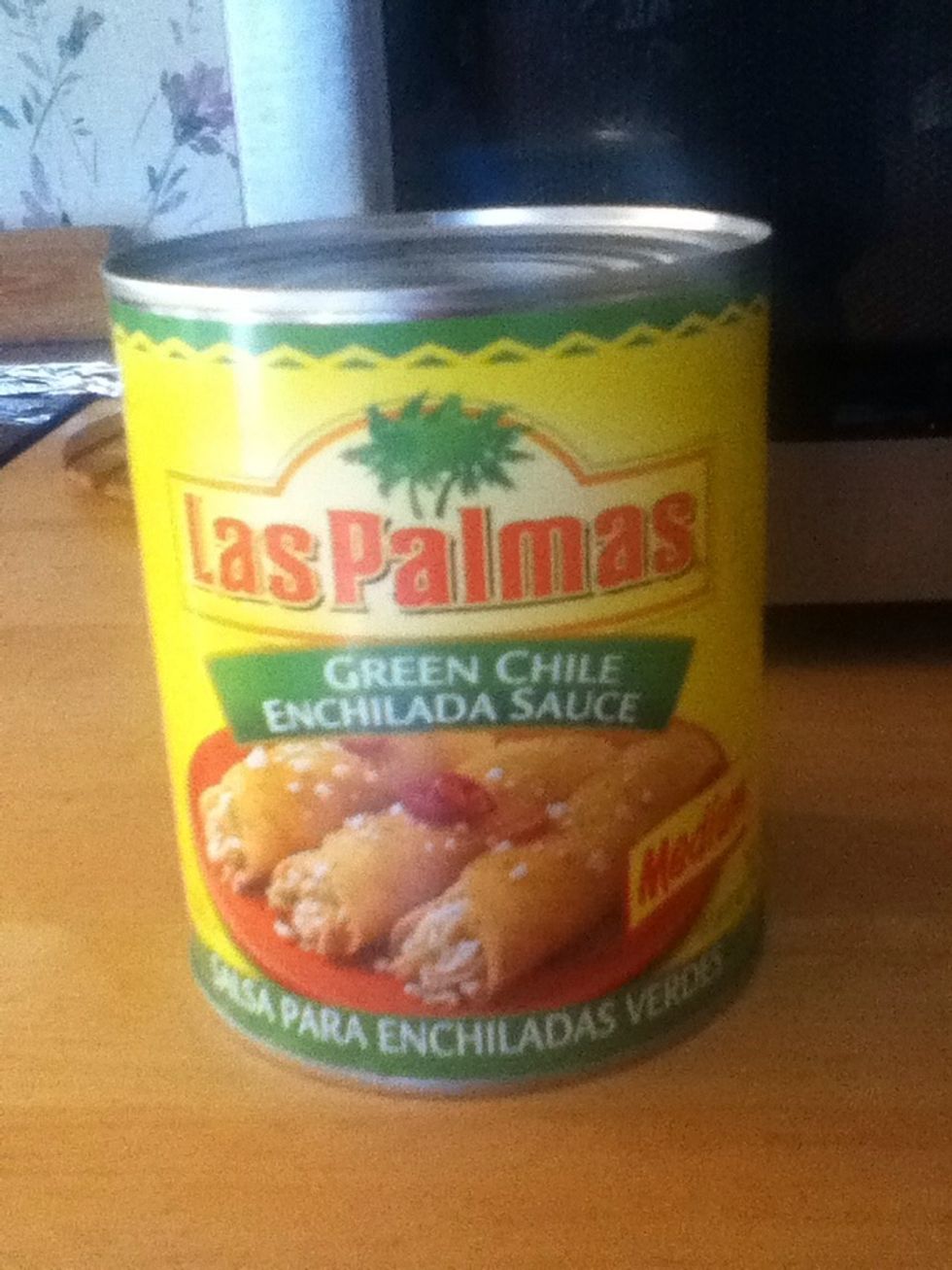 We use this brand of sauce. I would say the choice is yours. We use one, maybe two cans. Depends on how many we make.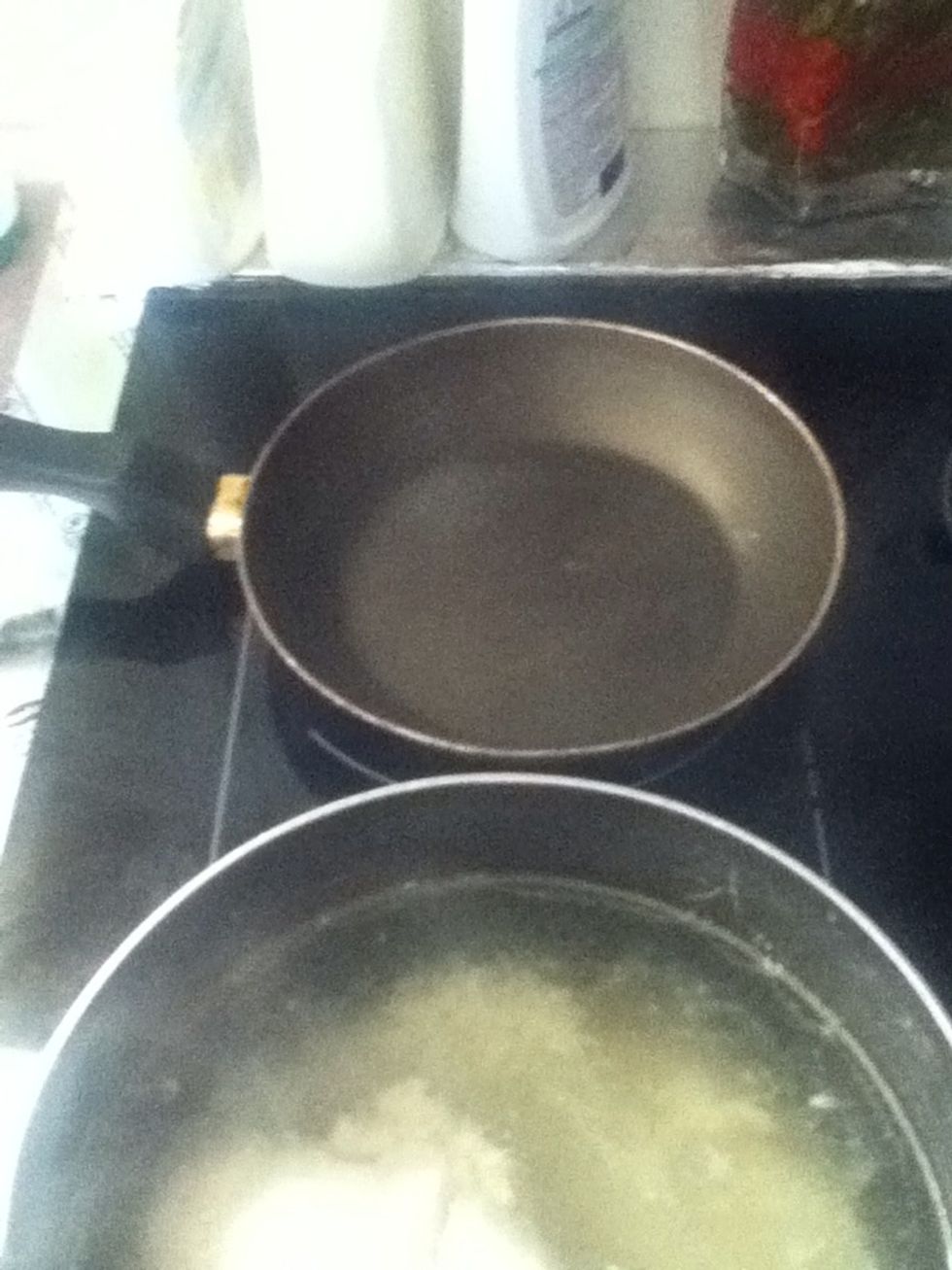 The back pan is for warming the tortilla up. Go ahead and get it ready. Some recipes call to use oil. We don't. I suppose it's healthier our way.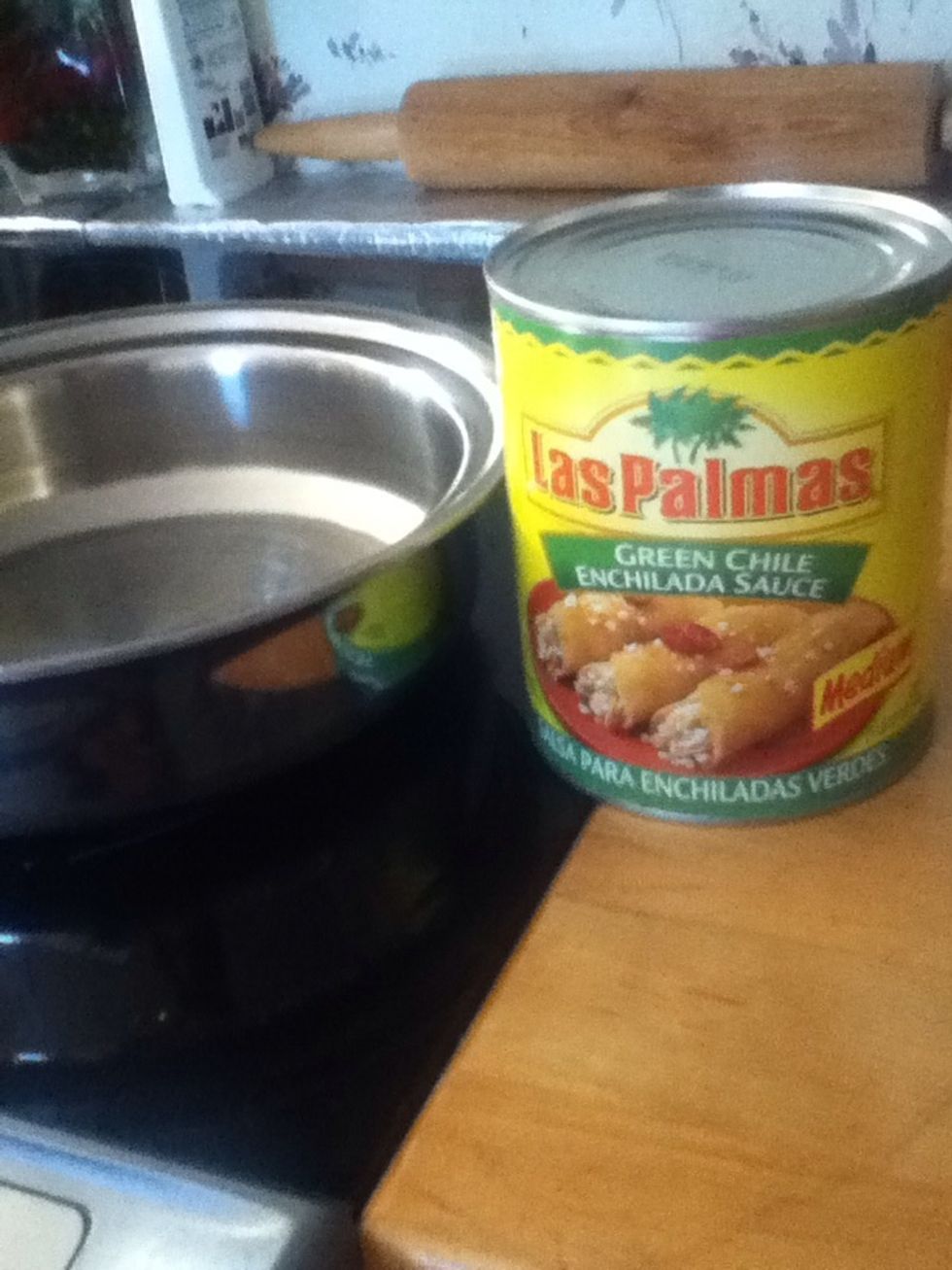 A pot this deep is suitable for the sauce. Just use one can for now. The deeper the pan, the more difficult it will be.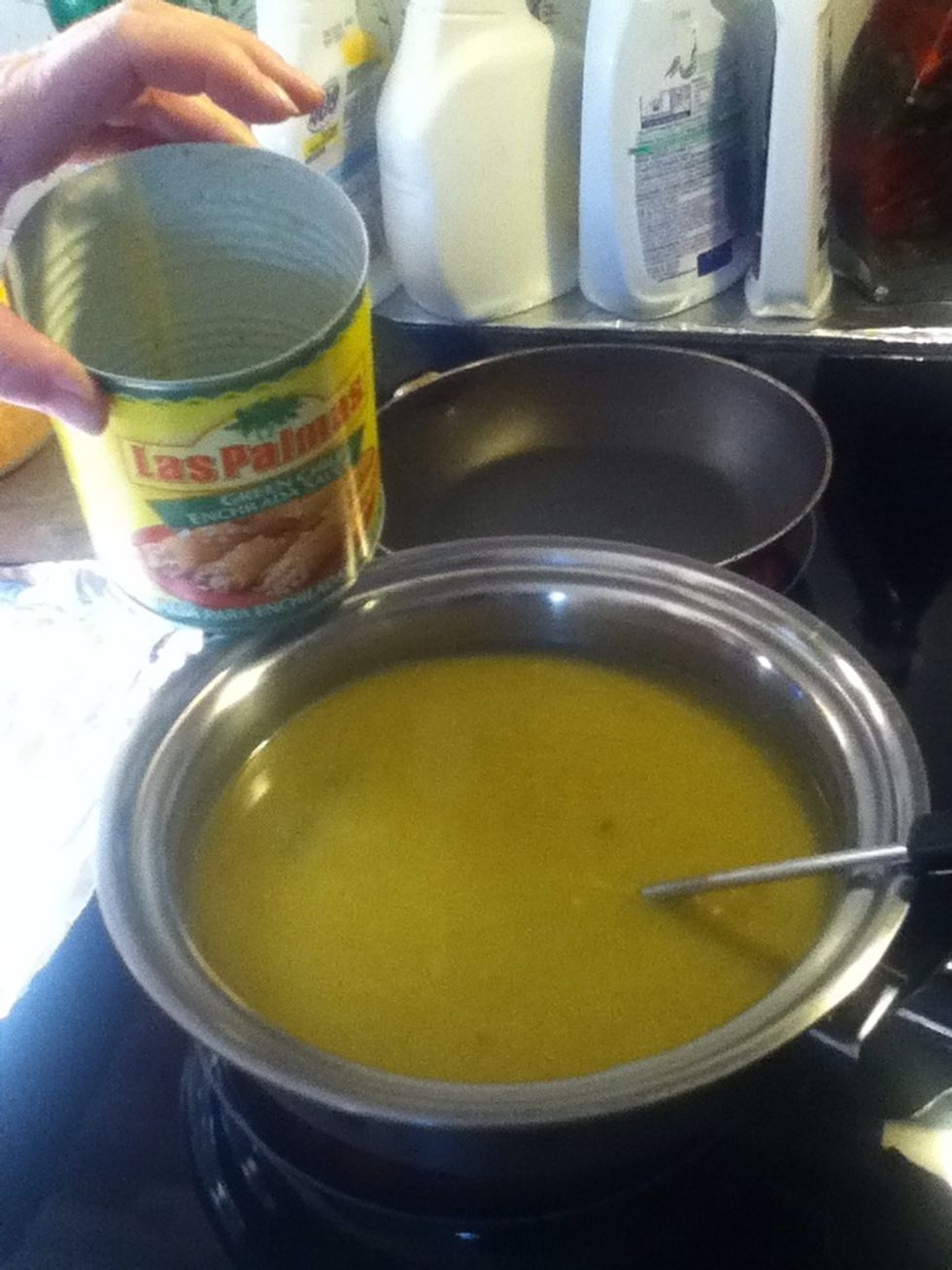 Pour the can of sauce into the pot. Add more if you see fit.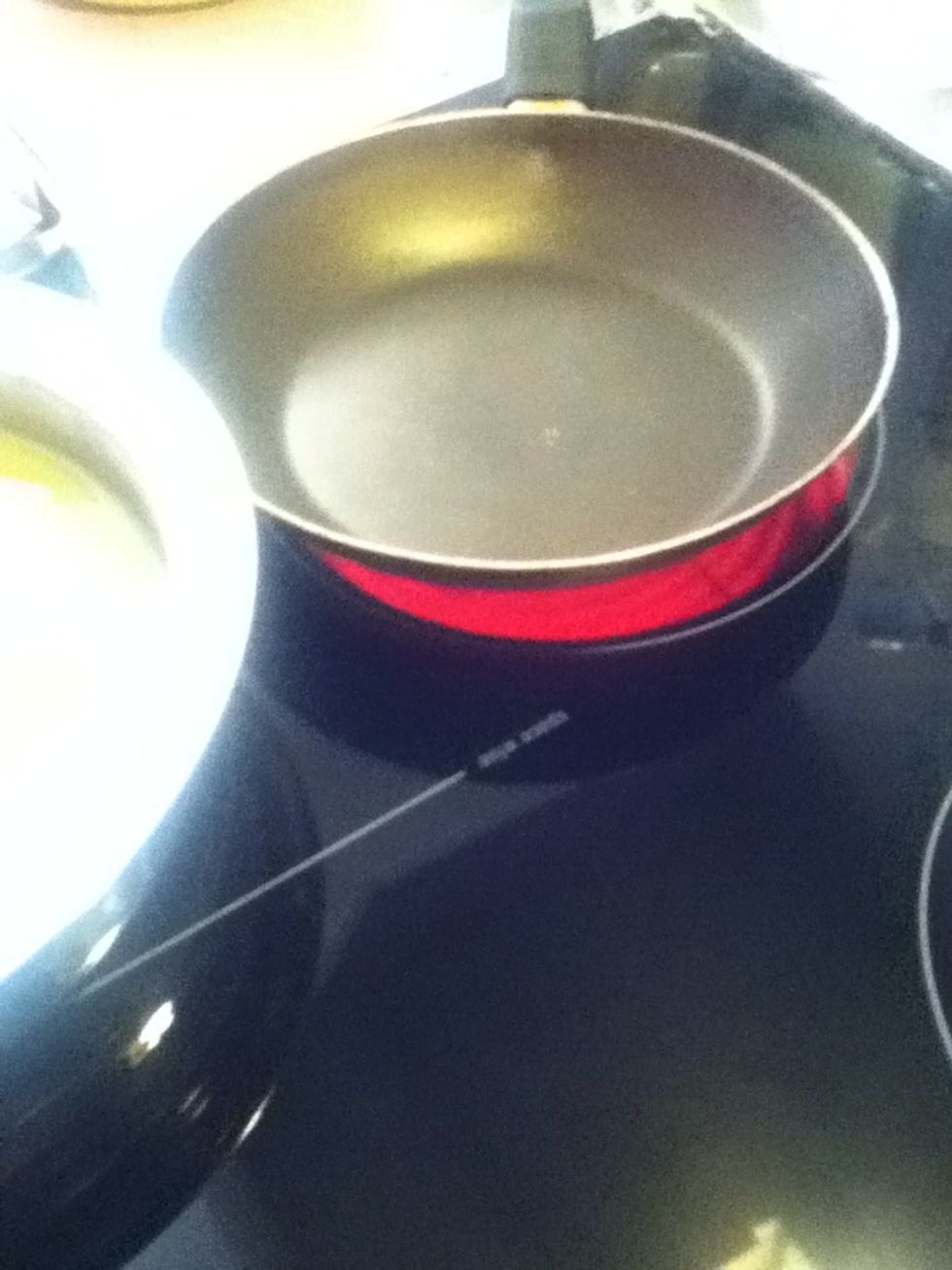 Make sure your pan and sauce is warm and ready to go.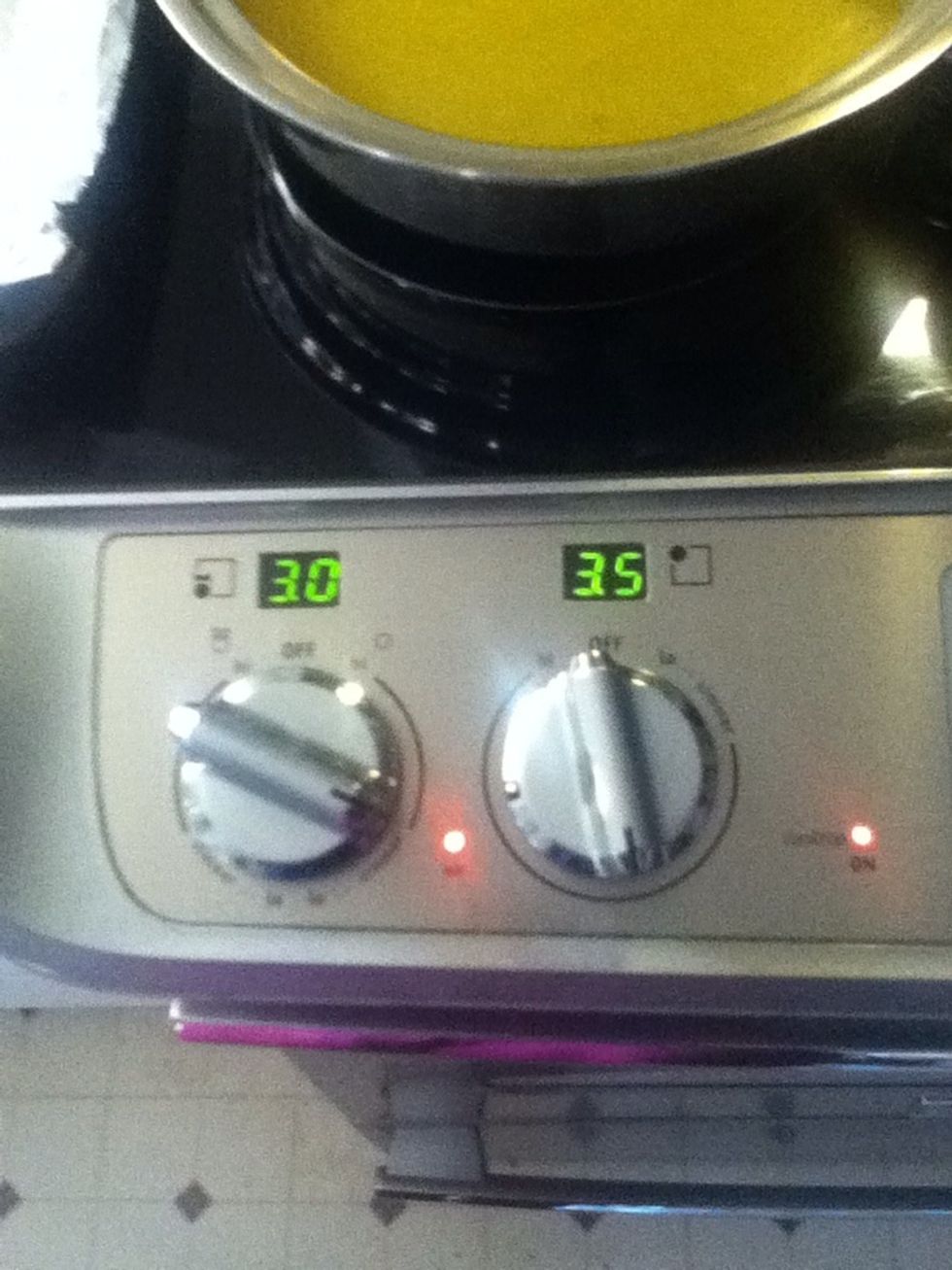 This is typically the heating temperatures we use.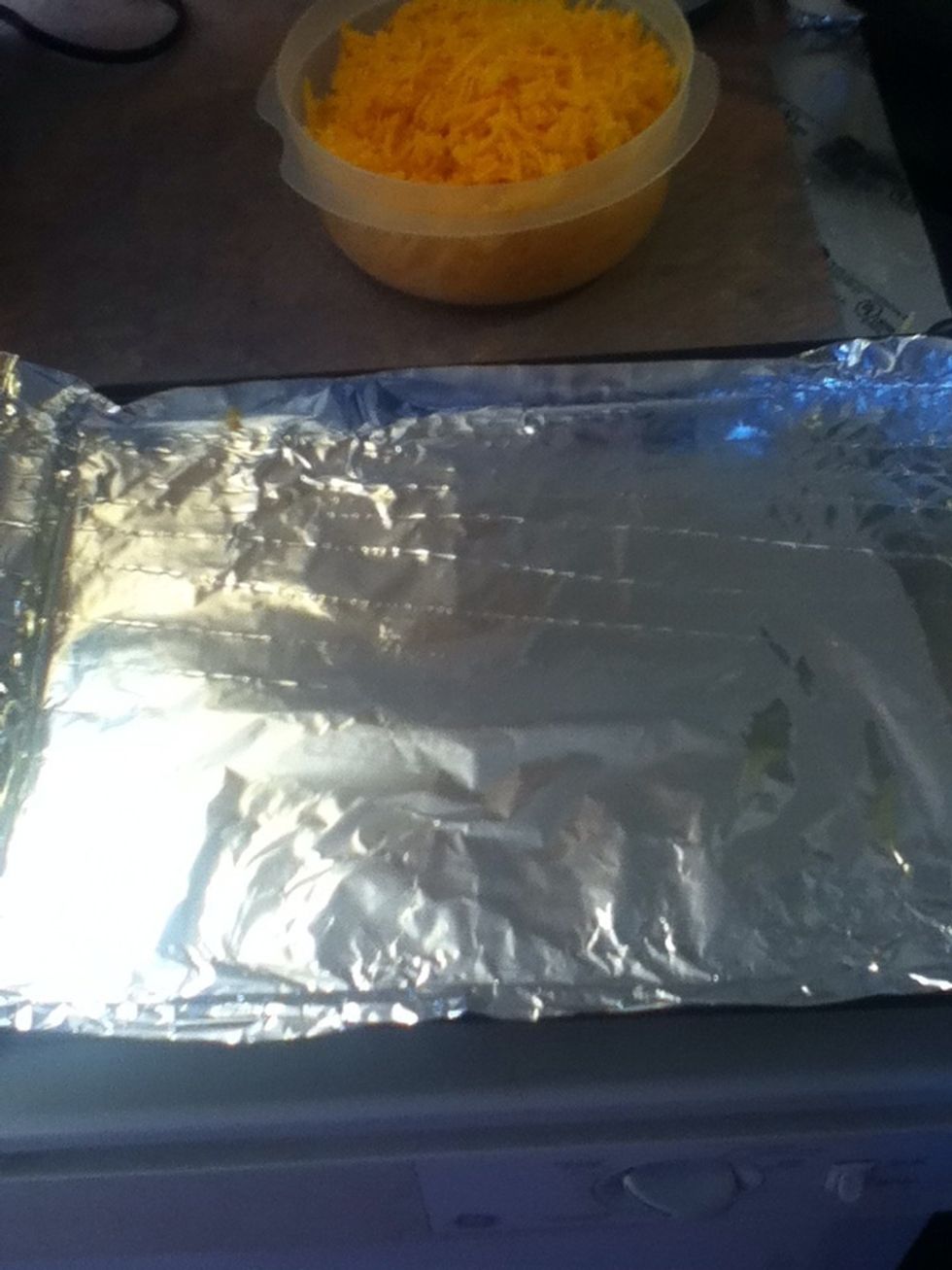 Get a cookie sheet and layer it with foil. This is where you will place the enchiladas. We use foil because it makes it easier to clean up.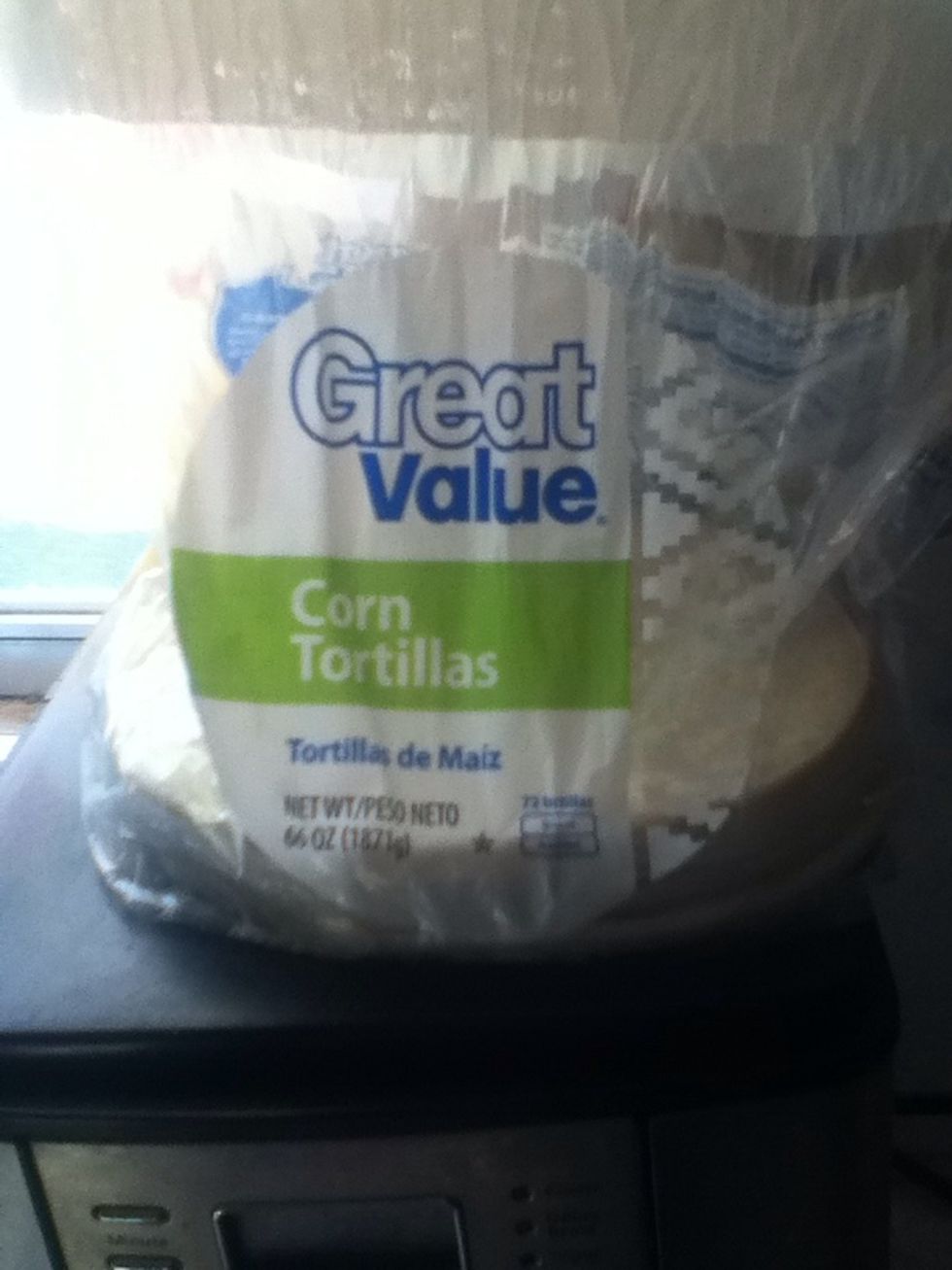 Get some corn tortillas. We use the Walmart brand. One tortilla=one enchilada. I usually eat like.....4. (: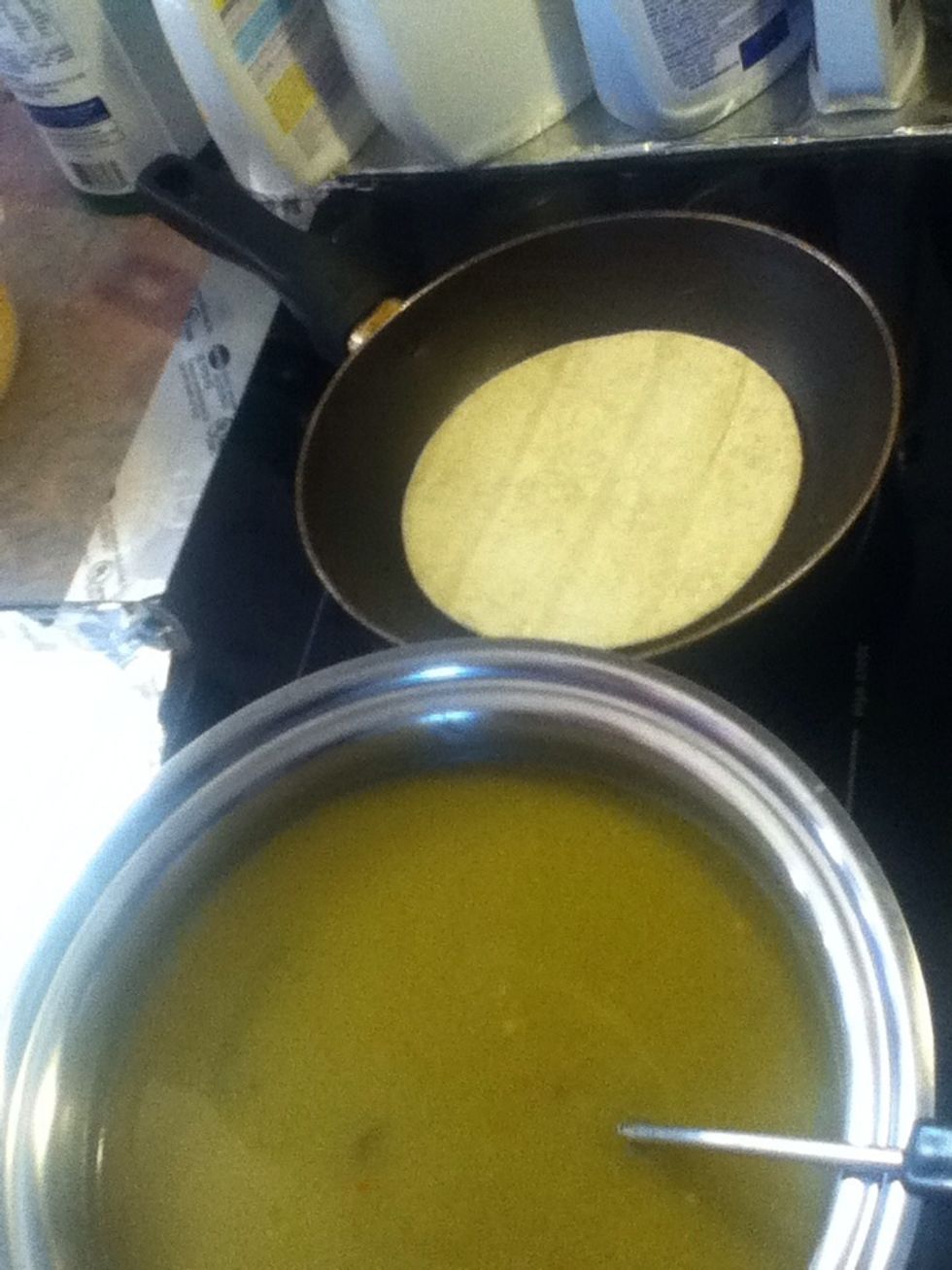 Take a tortilla and warm it up on the pan. DO NOT LEAVE IT ON THERE TOO LONG! You're warming it up. Not frying it. You should be able to use your hands to flip it.
Take your warm tortilla and place it gently in the sauce. Do not soak it in the sauce too long or else it will rip very easily. If it does it's normal. Just eat if or toss it. It's up to you.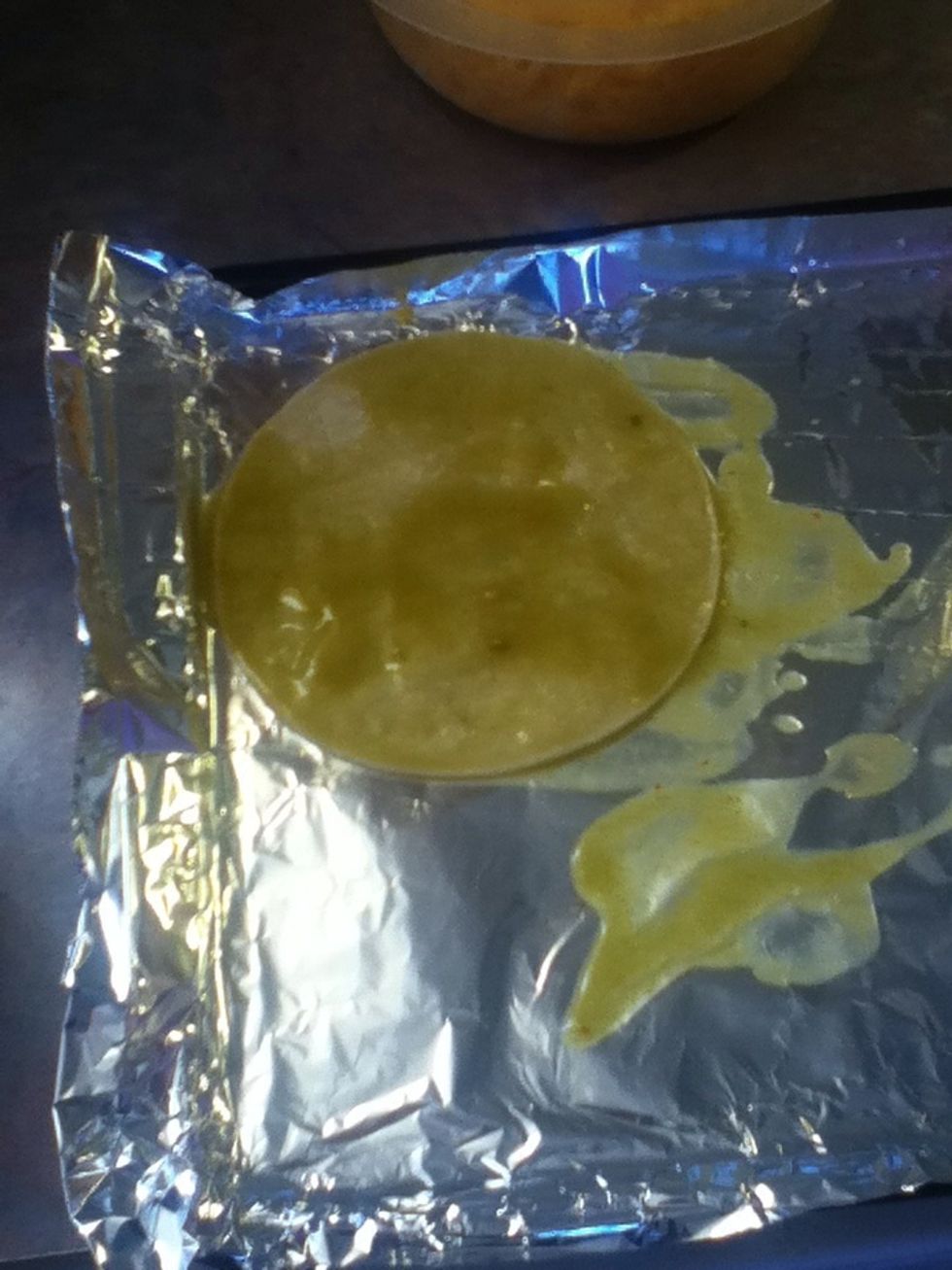 After u soak it place it gently on the cookie sheet. Like so. You can add some extra sauce if you'd like.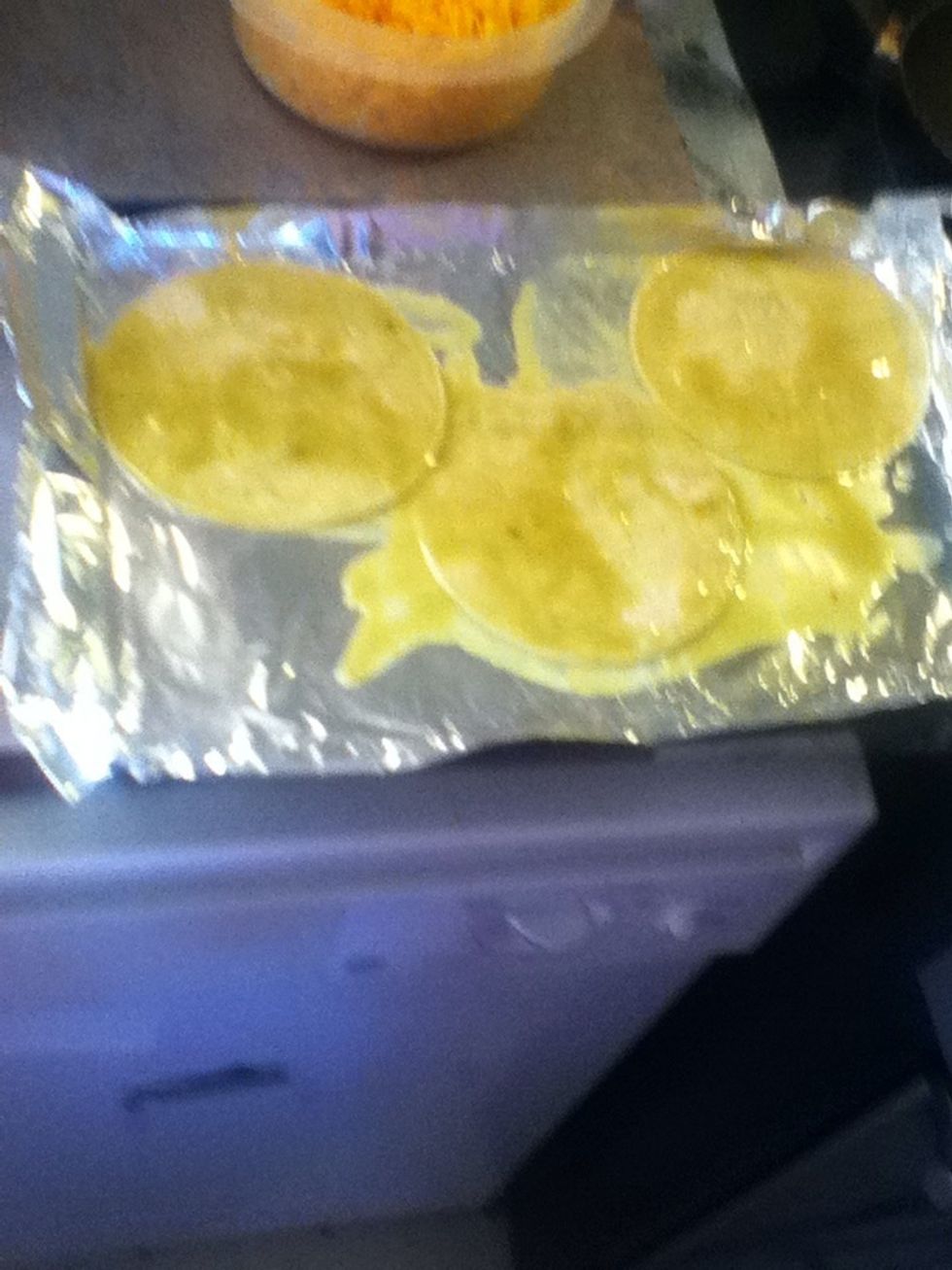 Once you have a couple, get ready to add your ingredients.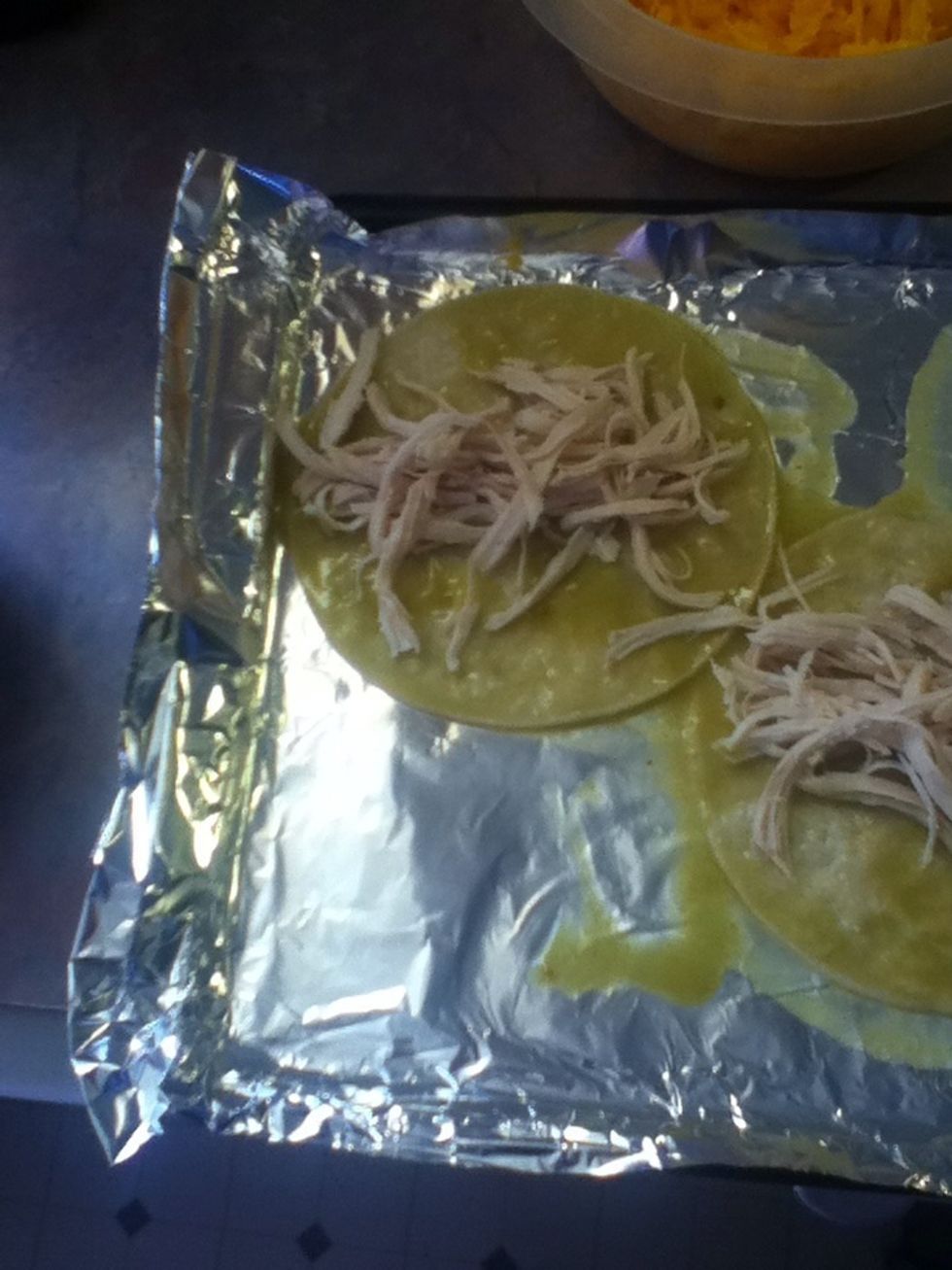 Put some of the shredded chicken on each tortilla. Not too much or it may rip in the rolling process.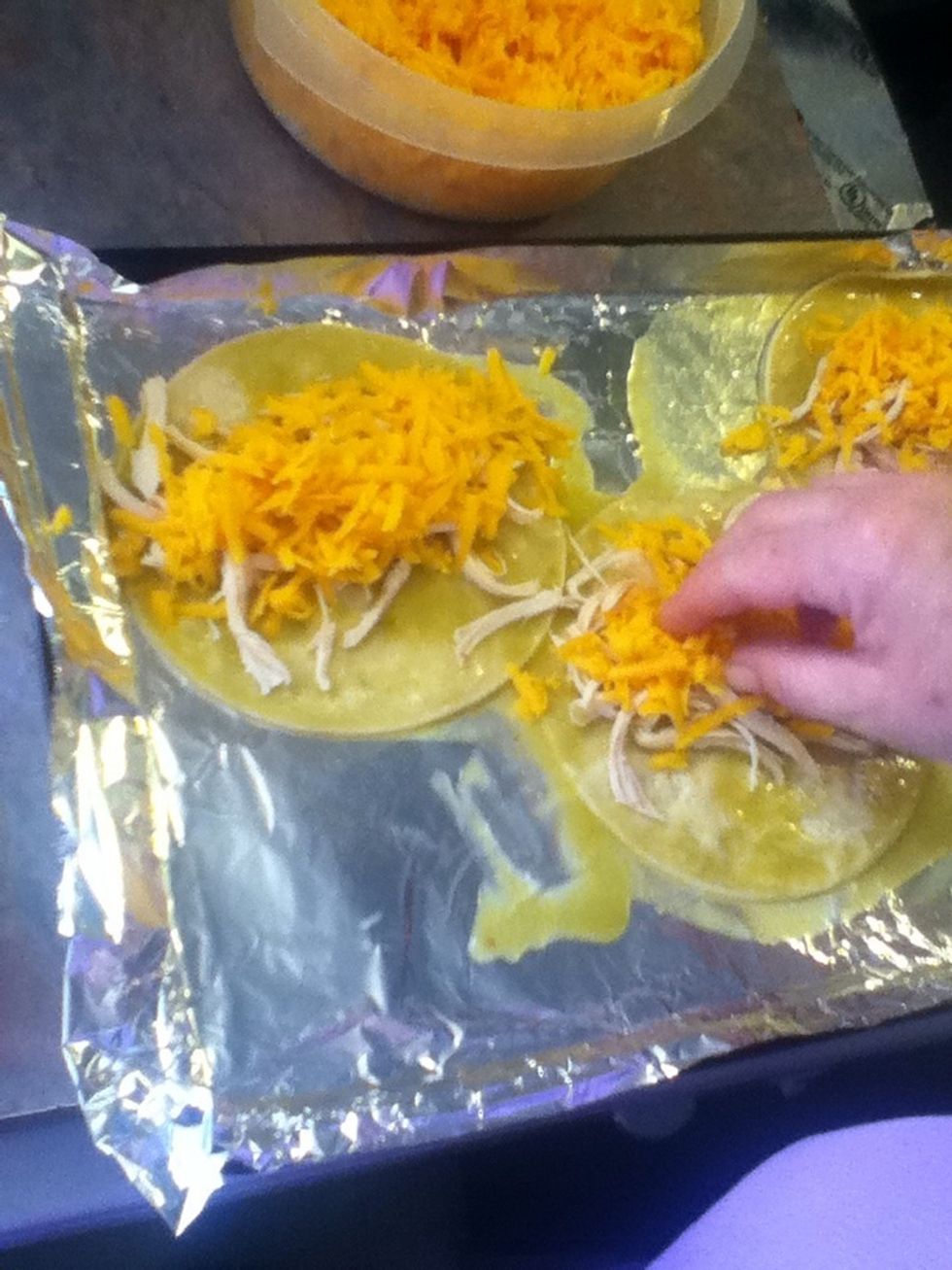 Add some cheese. More cheese=cheesier enchiladas.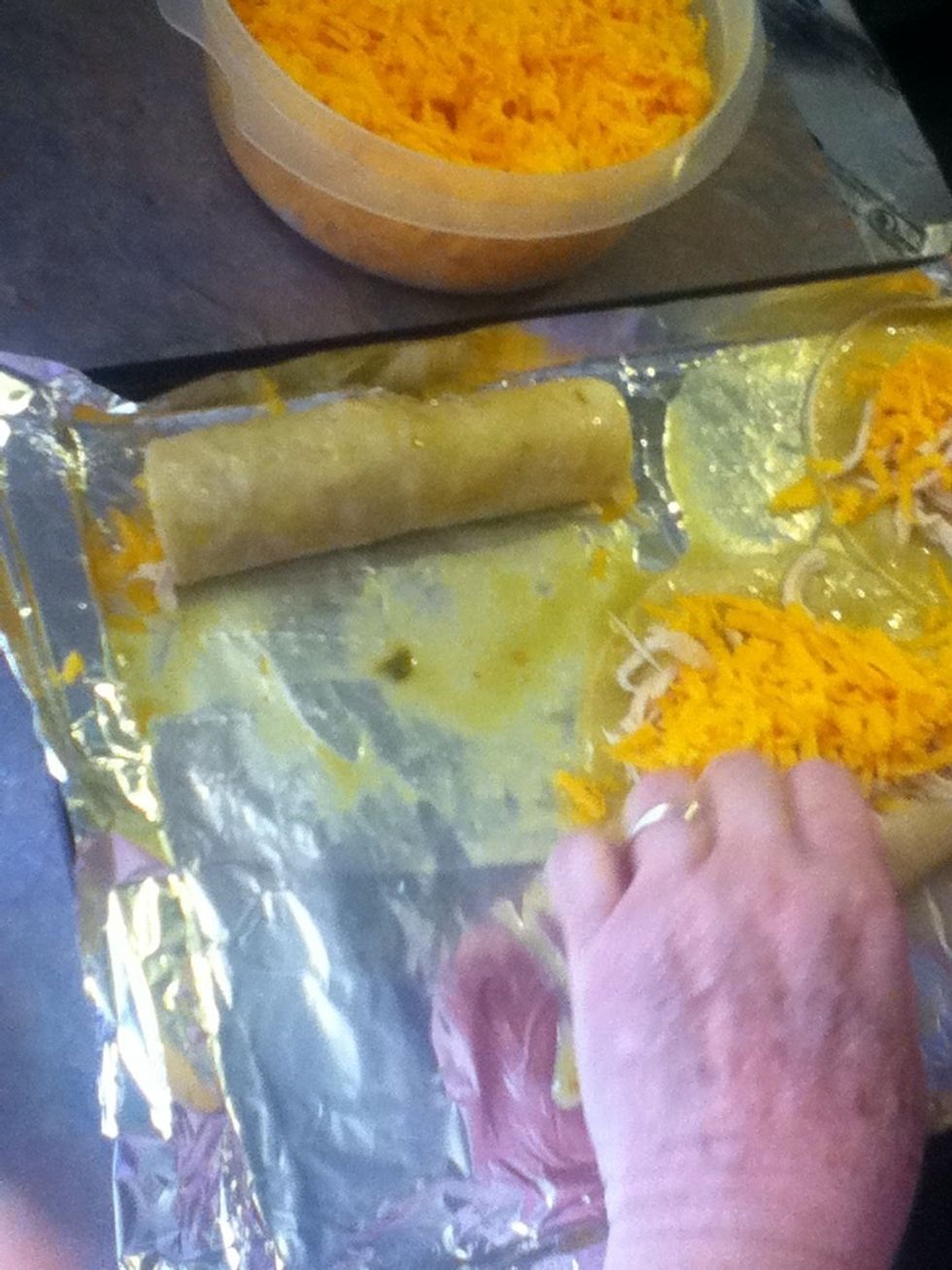 Now we roll them. Be careful because they will rip if you are too aggressive.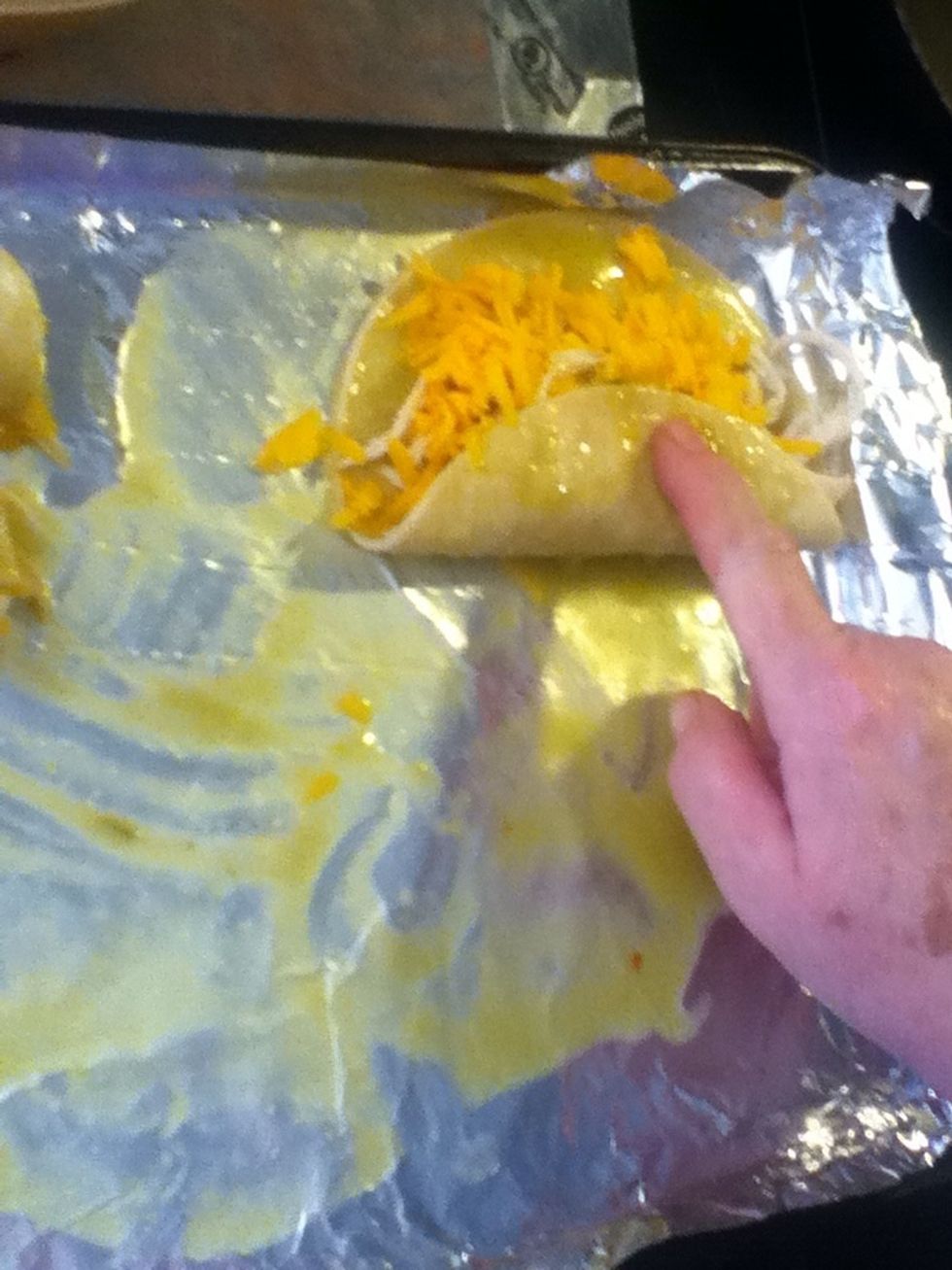 Like so.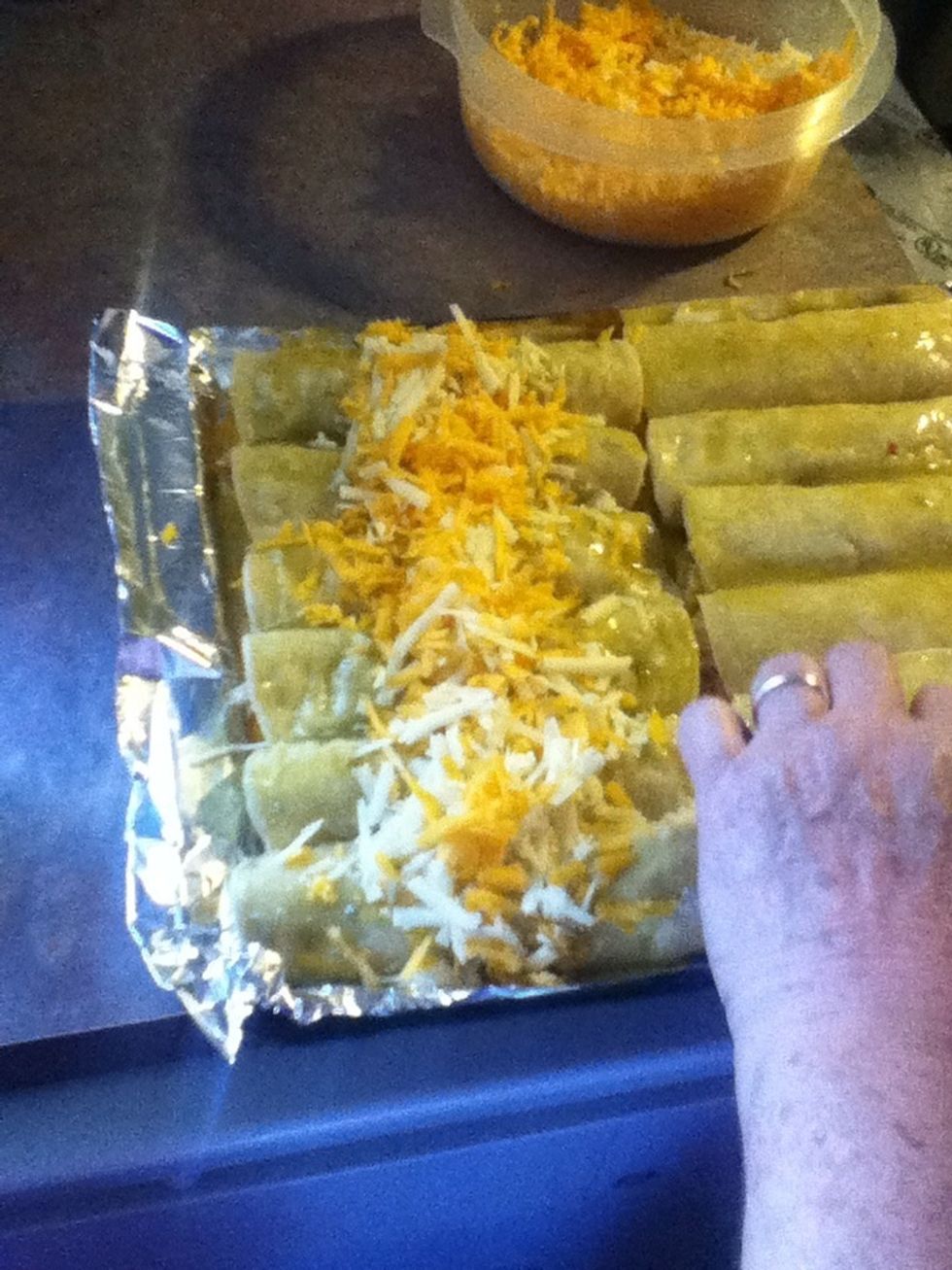 At the end of rolling all of your needed quantity on enchiladas, add some extra sauce on top then sprinkle the remainder of the cheese through the middle of the enchiladas.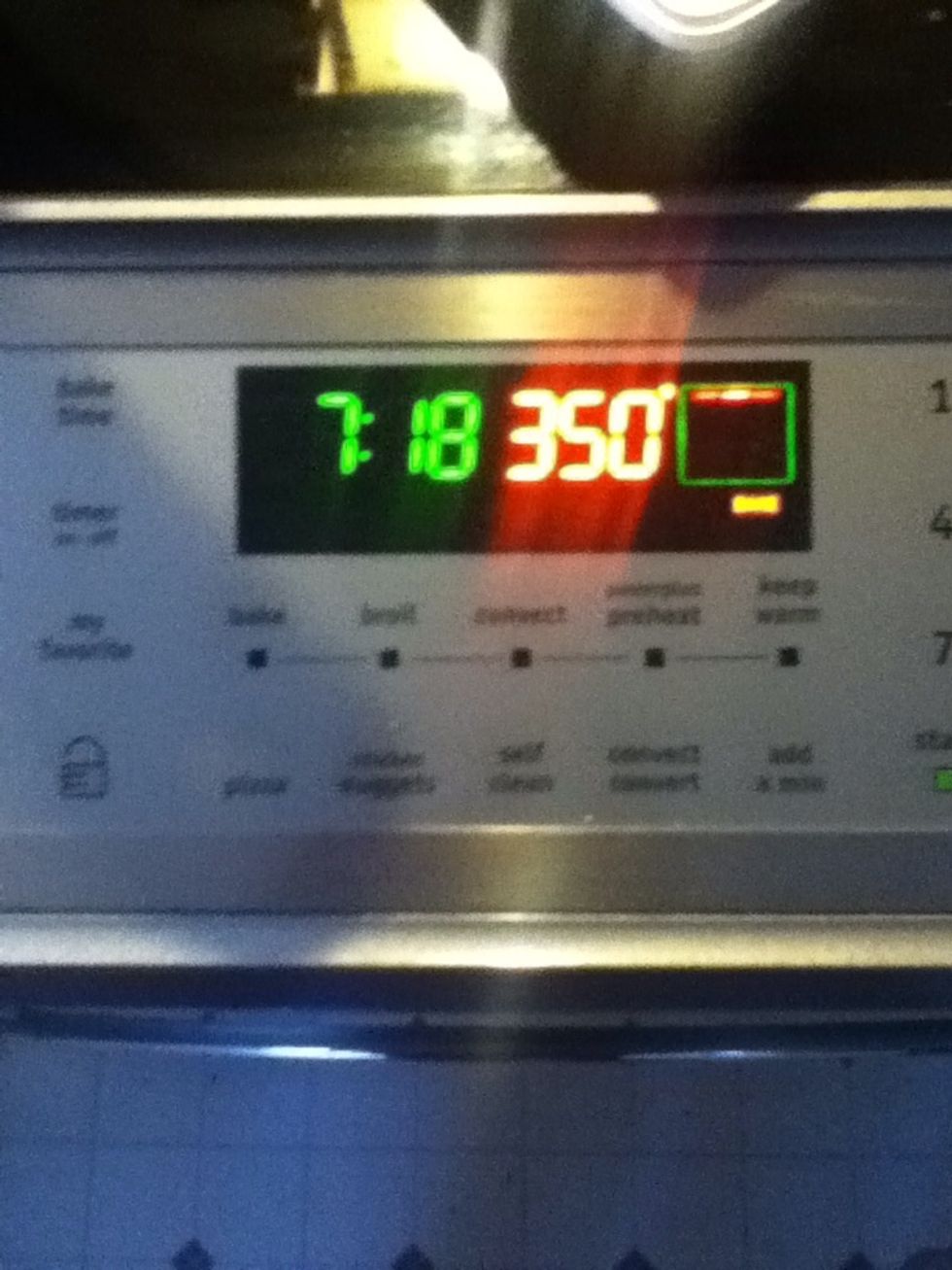 Make sure to preheat the oven. This is typically the heat setting we use.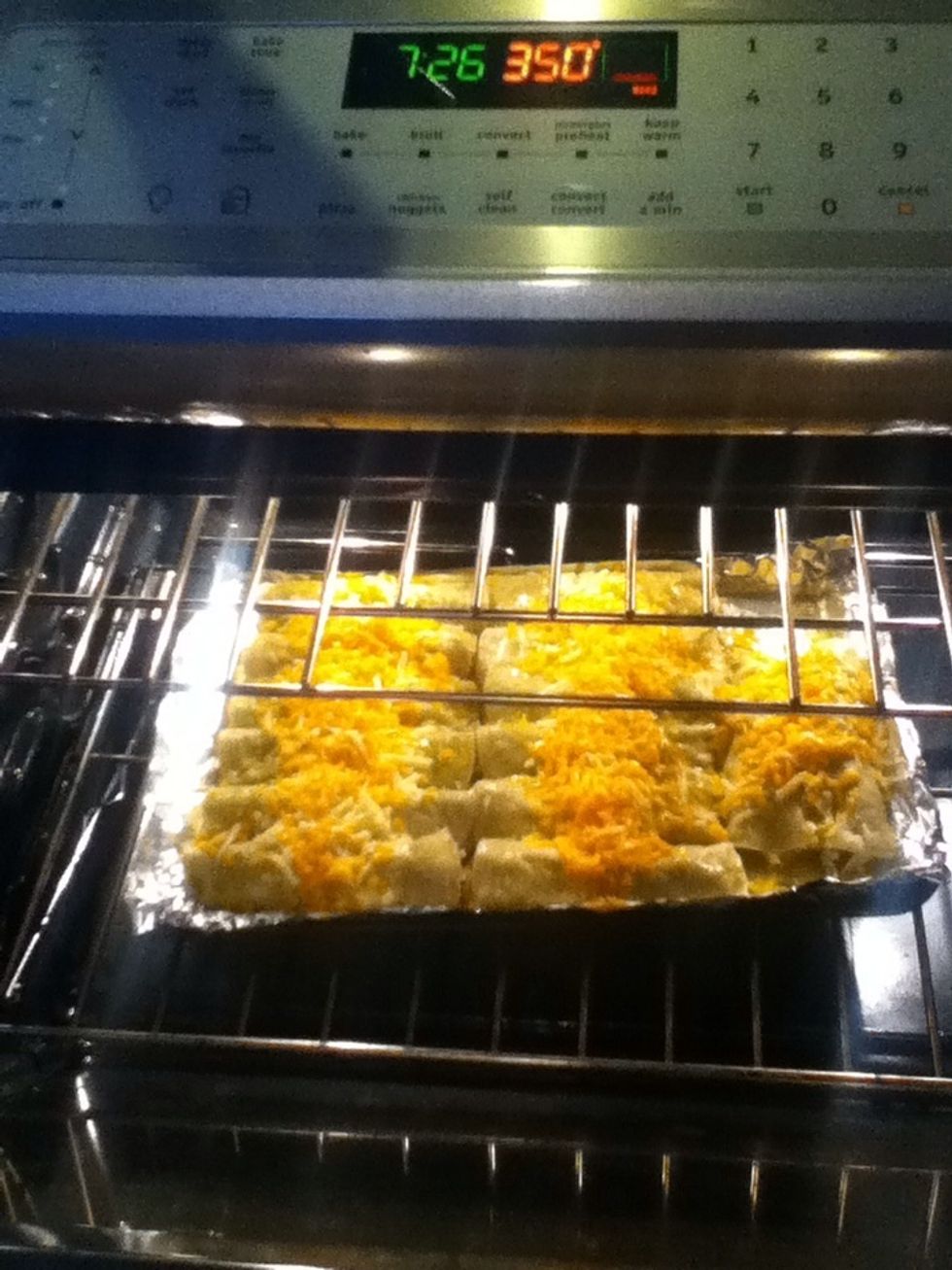 Put them in the oven and heat them up. Just enough to see all the cheese topping is melted.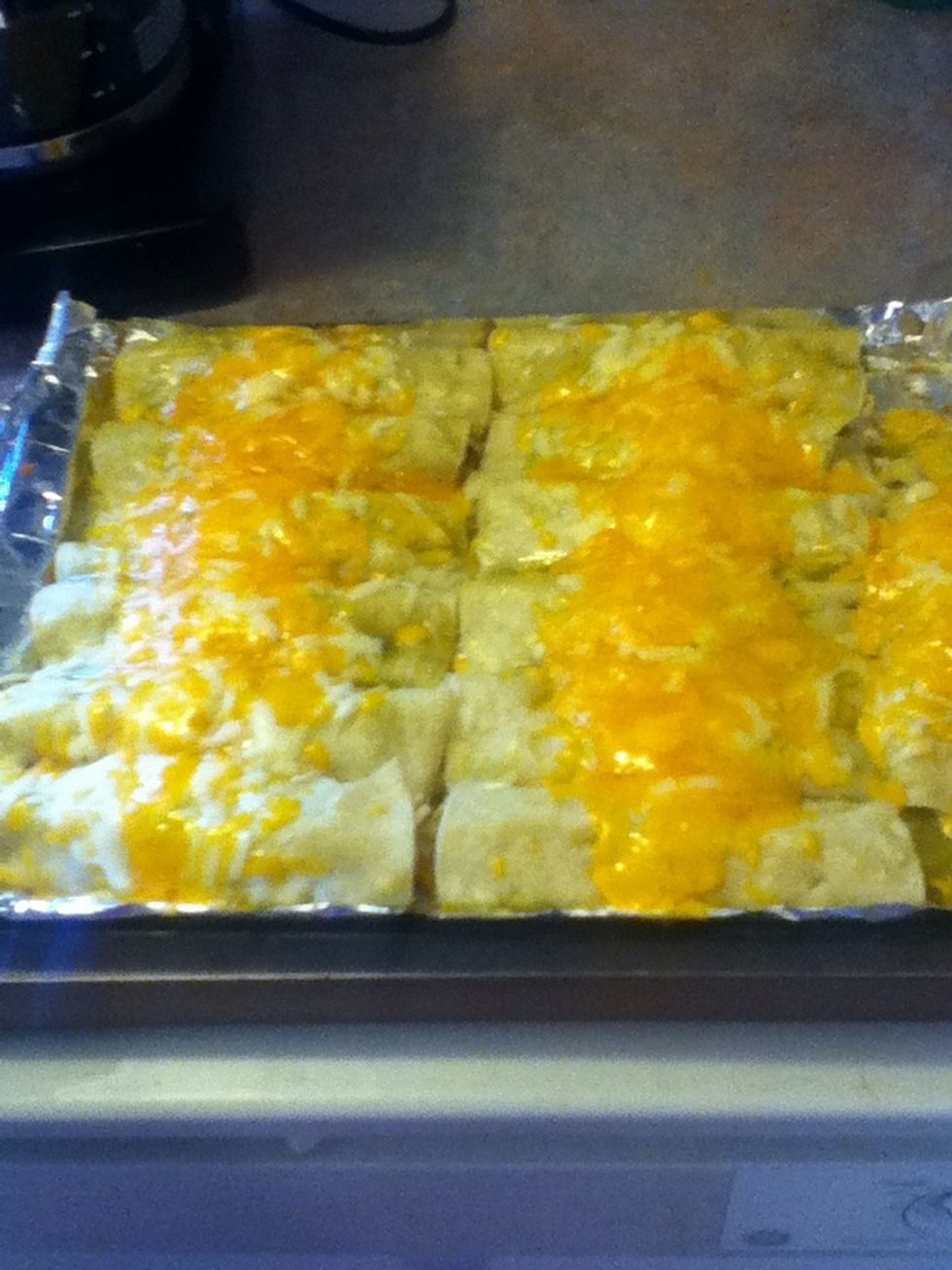 And viola!!! You made enchiladas the way our family does.
I take extra sauce on mine. Maybe others will too. That's why it's good to save the sauce. And you don't have to worry about using to much and it going to waste.
Keep in mind that everyone does theirs differently. You don't have to use just chicken and cheese inside the enchiladas. You add whatever you like such as beans and onions and olives and much more.
breast of chicken
Cheese
Corn tortillas
Green enchilada sauce