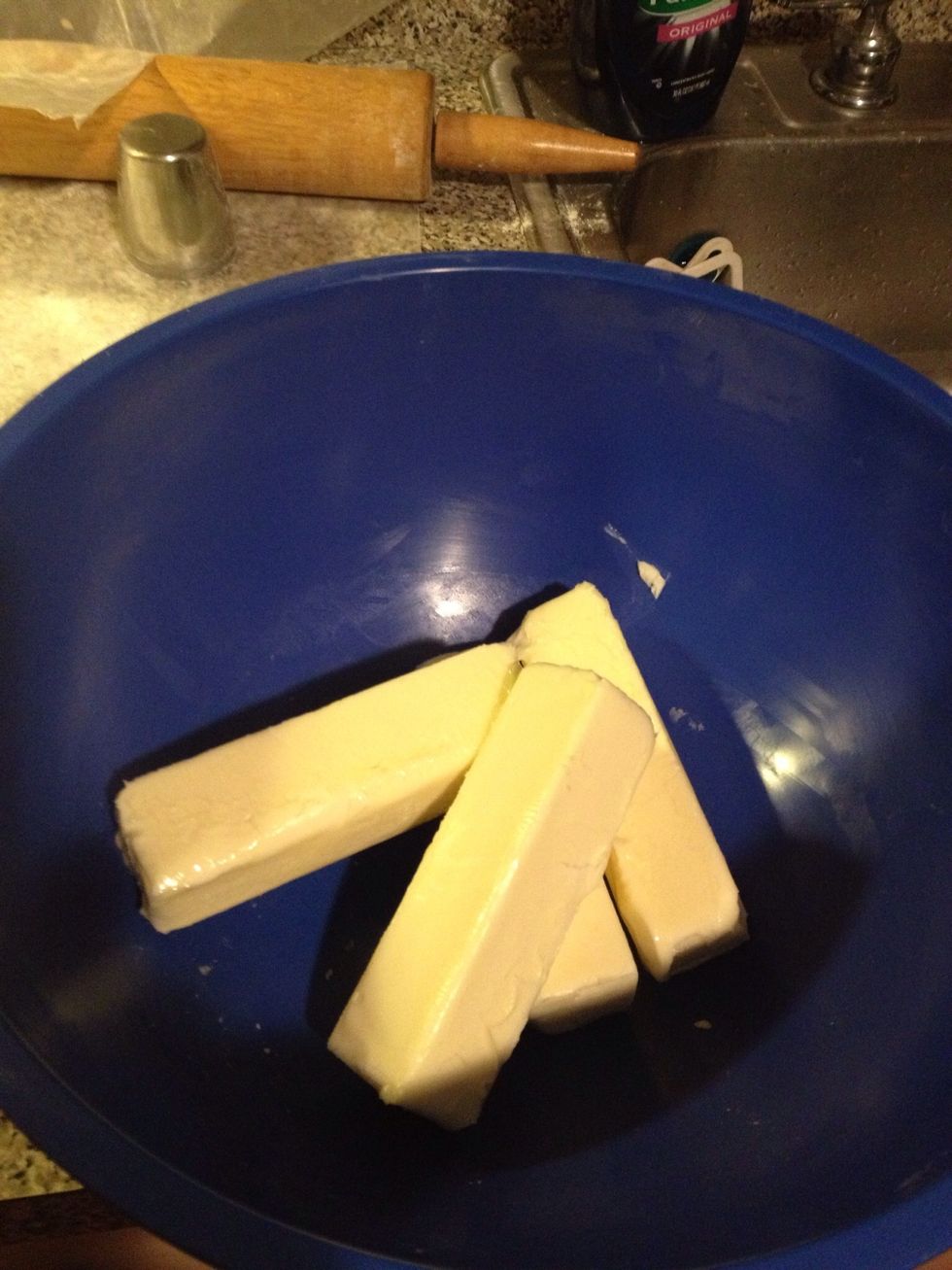 Place softened sticks of butter in a bowl.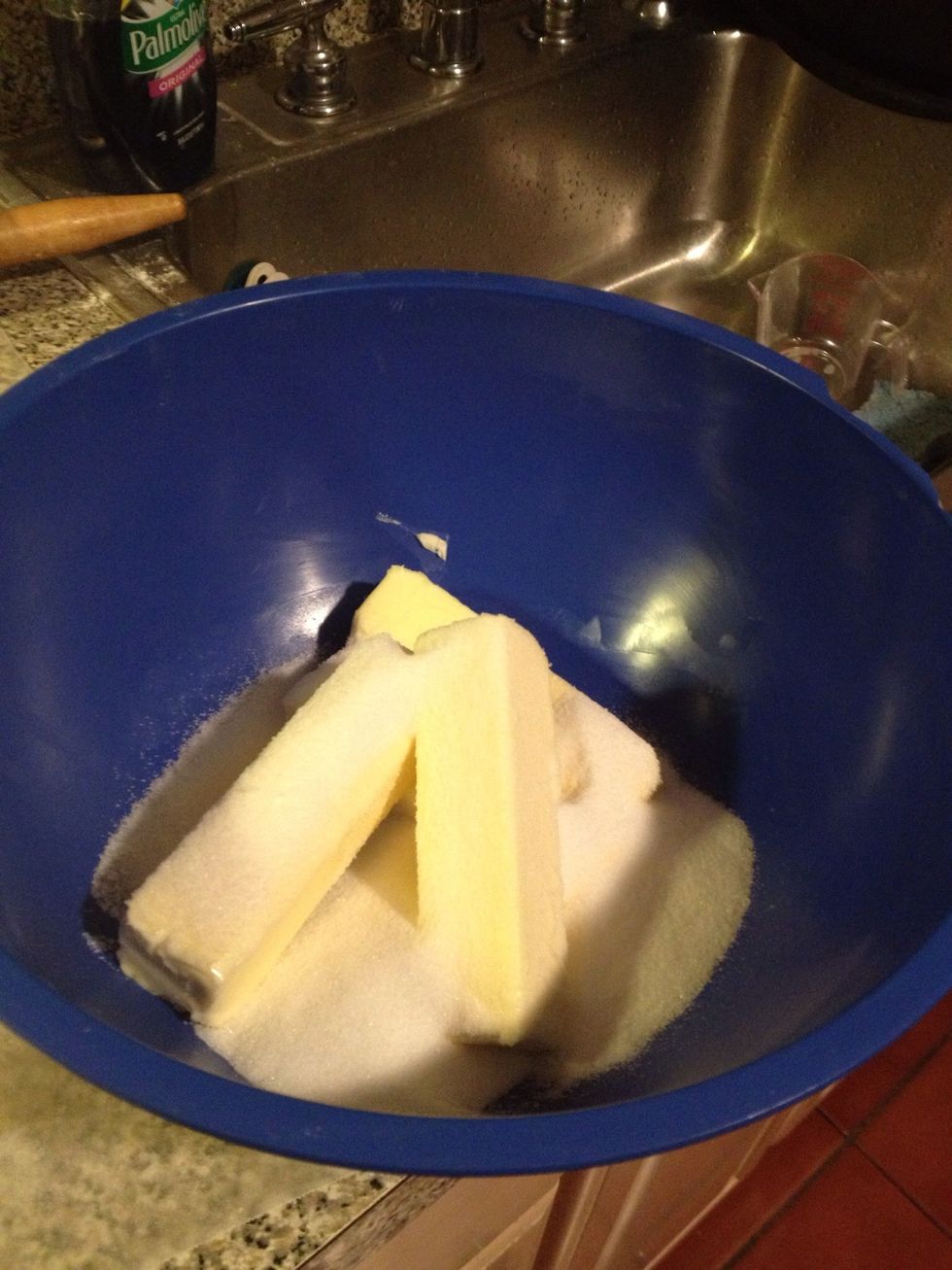 Pour 1cup of sugar in the bowl and mix with a spoon or your very clean hands.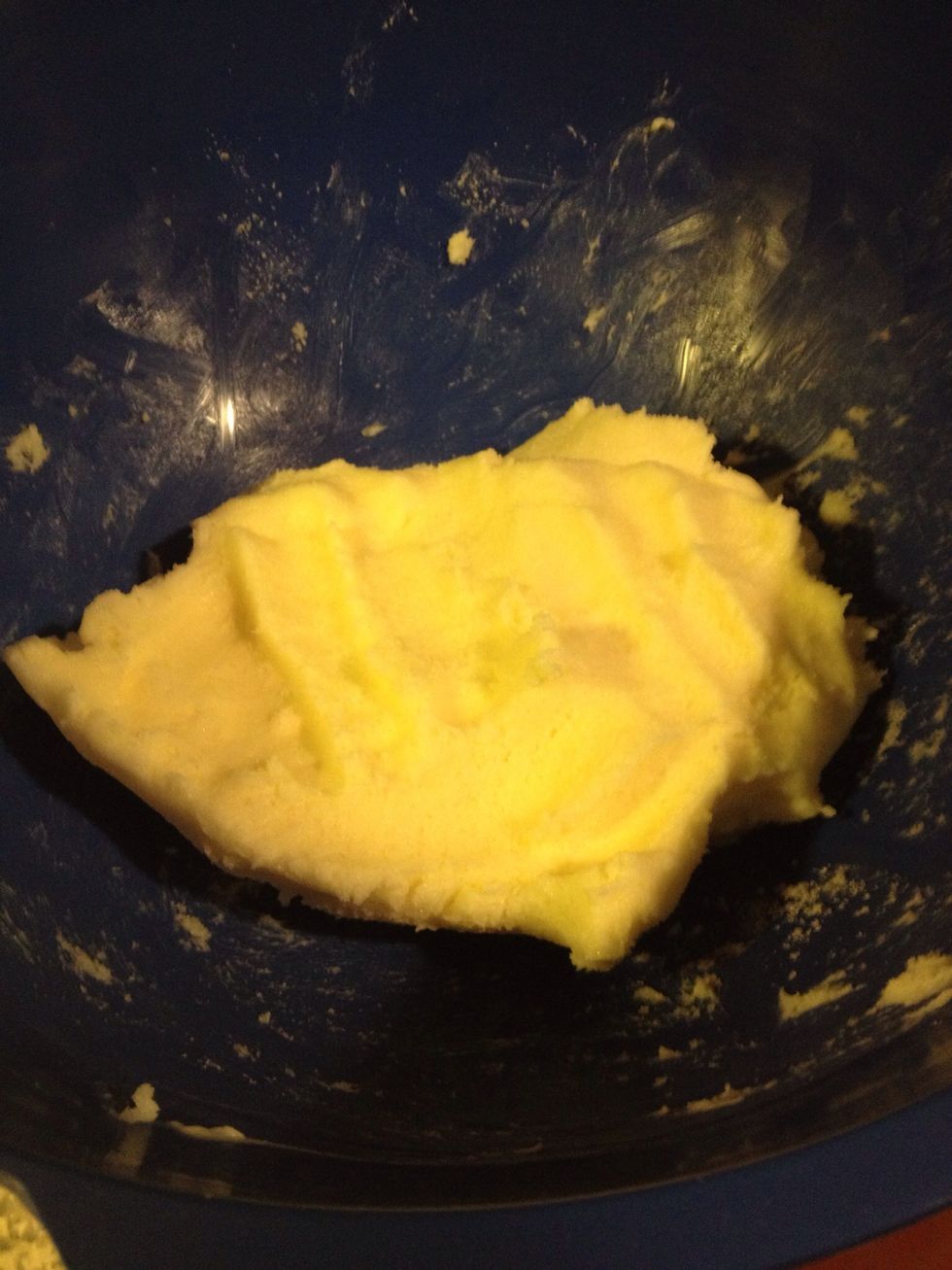 Once mixed there shouldn't be any lumps of butter or sugar.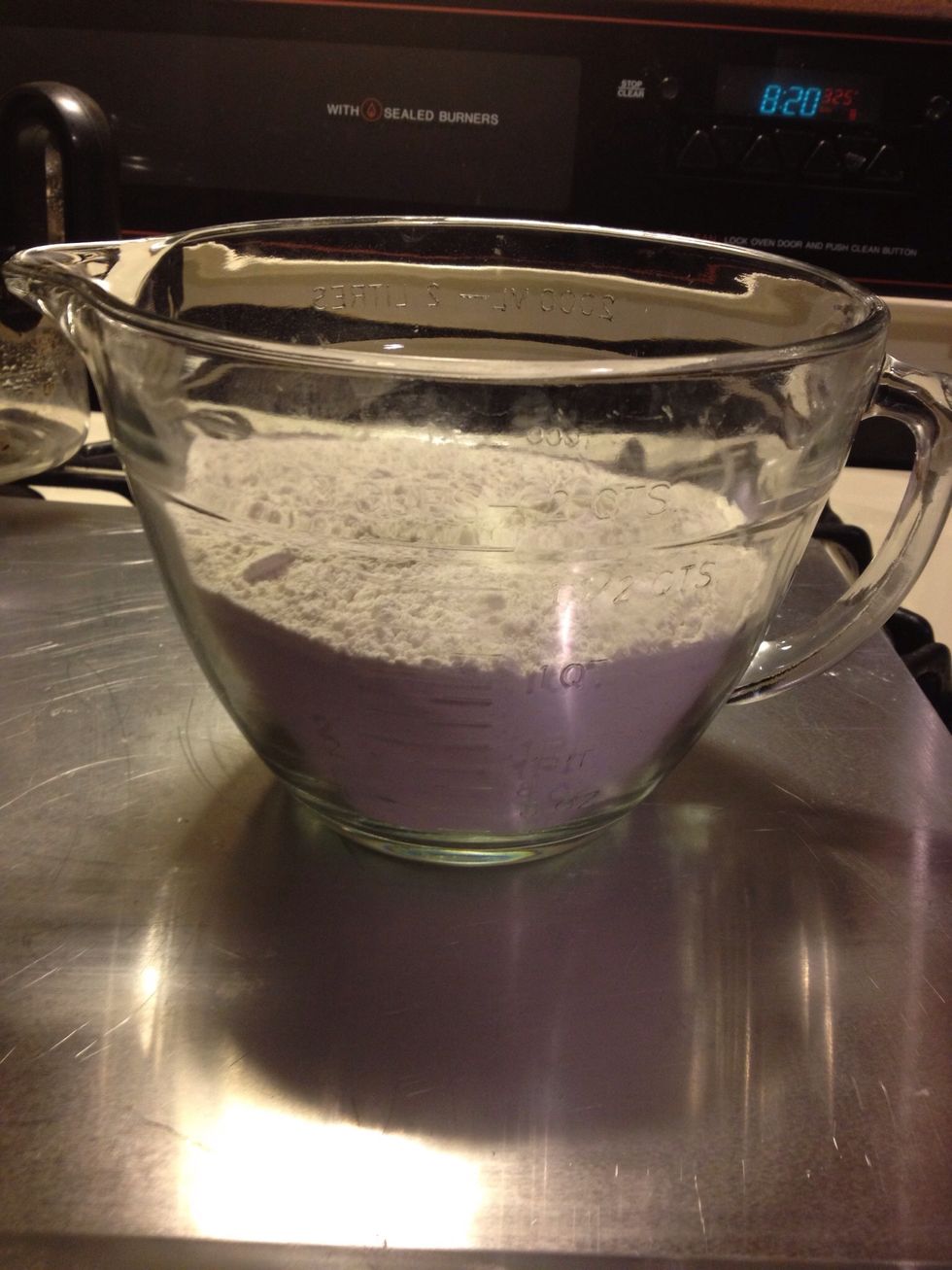 Slowly pour the flour into the sugar/butter mixture, a cup at a time. Use your hands to mix. You'll use anywhere between 4 & 4 1/2 c of the flour. When it's no longer sticky you should be good!
This is how the dough should look. Roll it into a ball.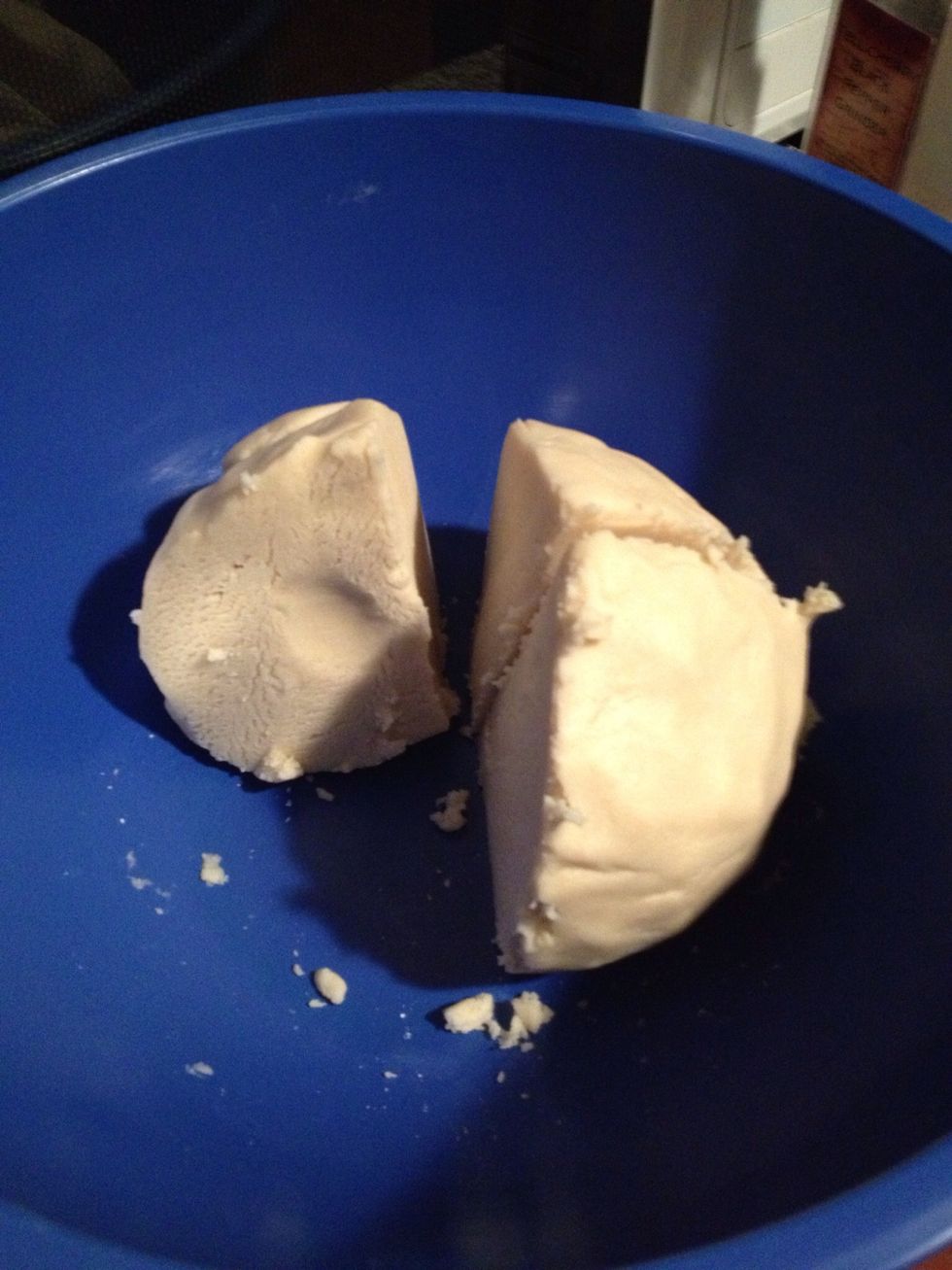 Cut the dough into 4 sections, unless you have a large area to roll it all out.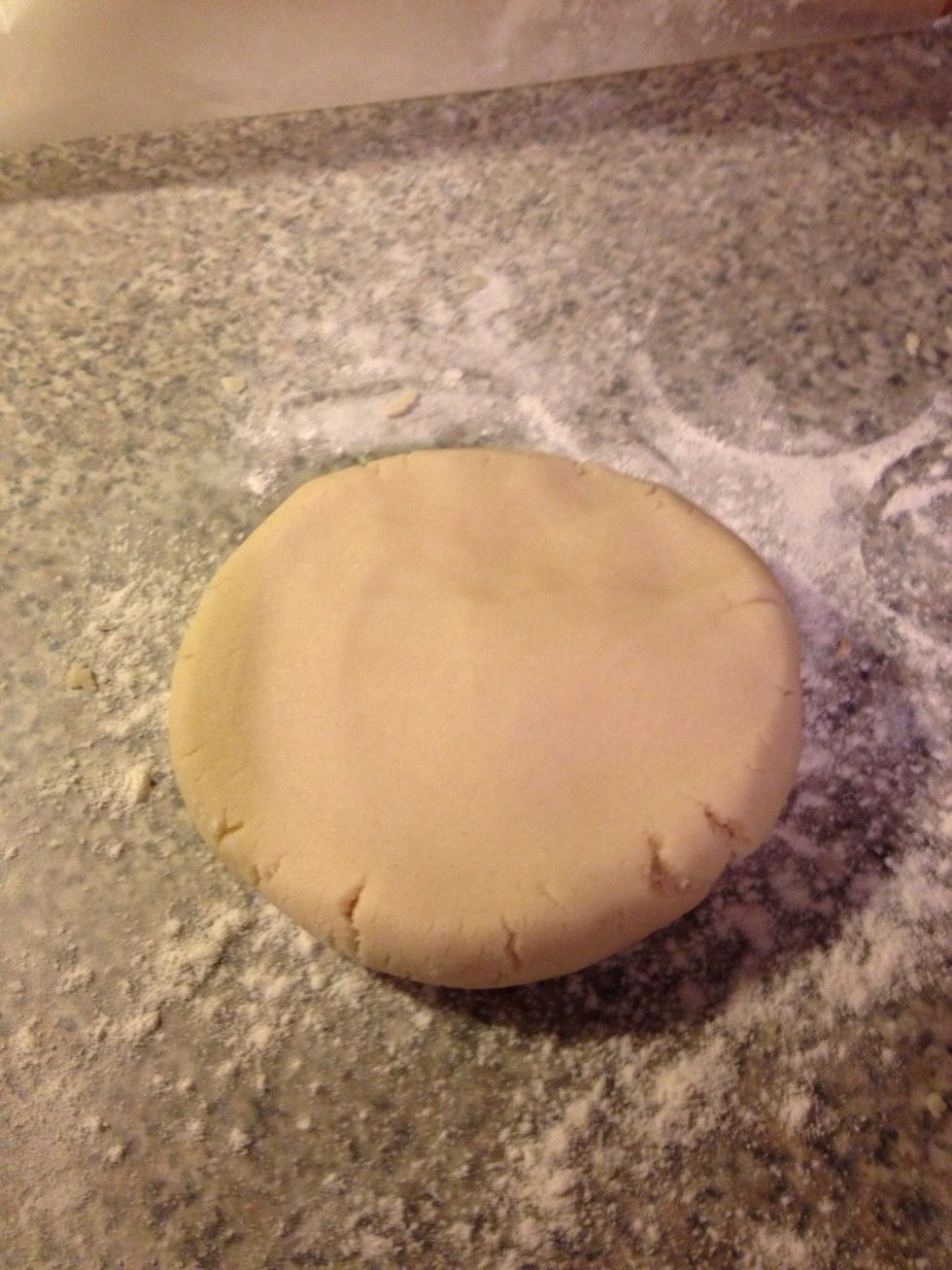 Roll 1/4 section of dough into a ball. I place the dough in between two sheets of floured wax paper to roll it out.
The dough should be about a 1/4 inch thick once rolled out.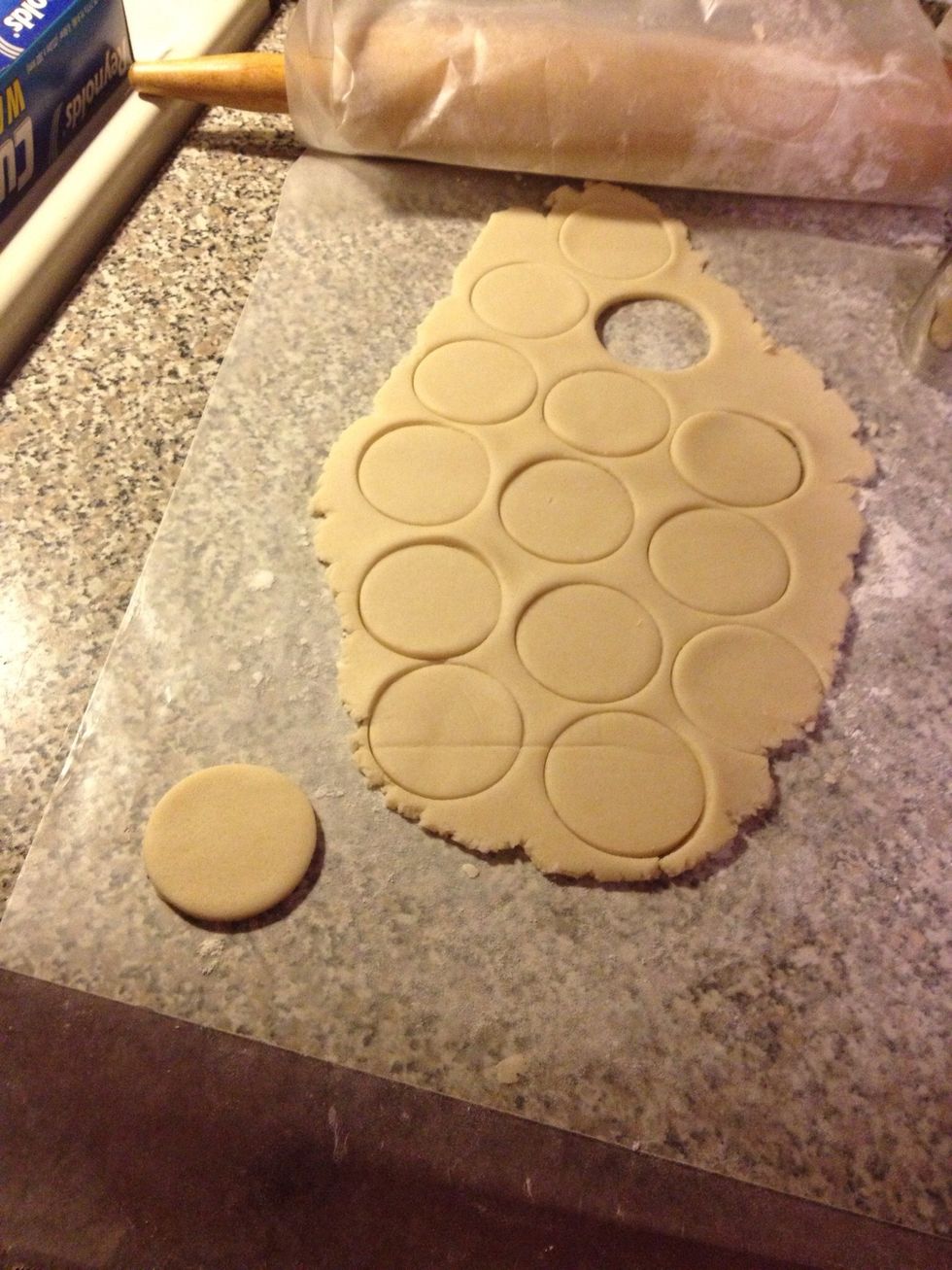 I used a martini shaker cap to cut my cookies out. The cookies are the perfect size not to small not to large.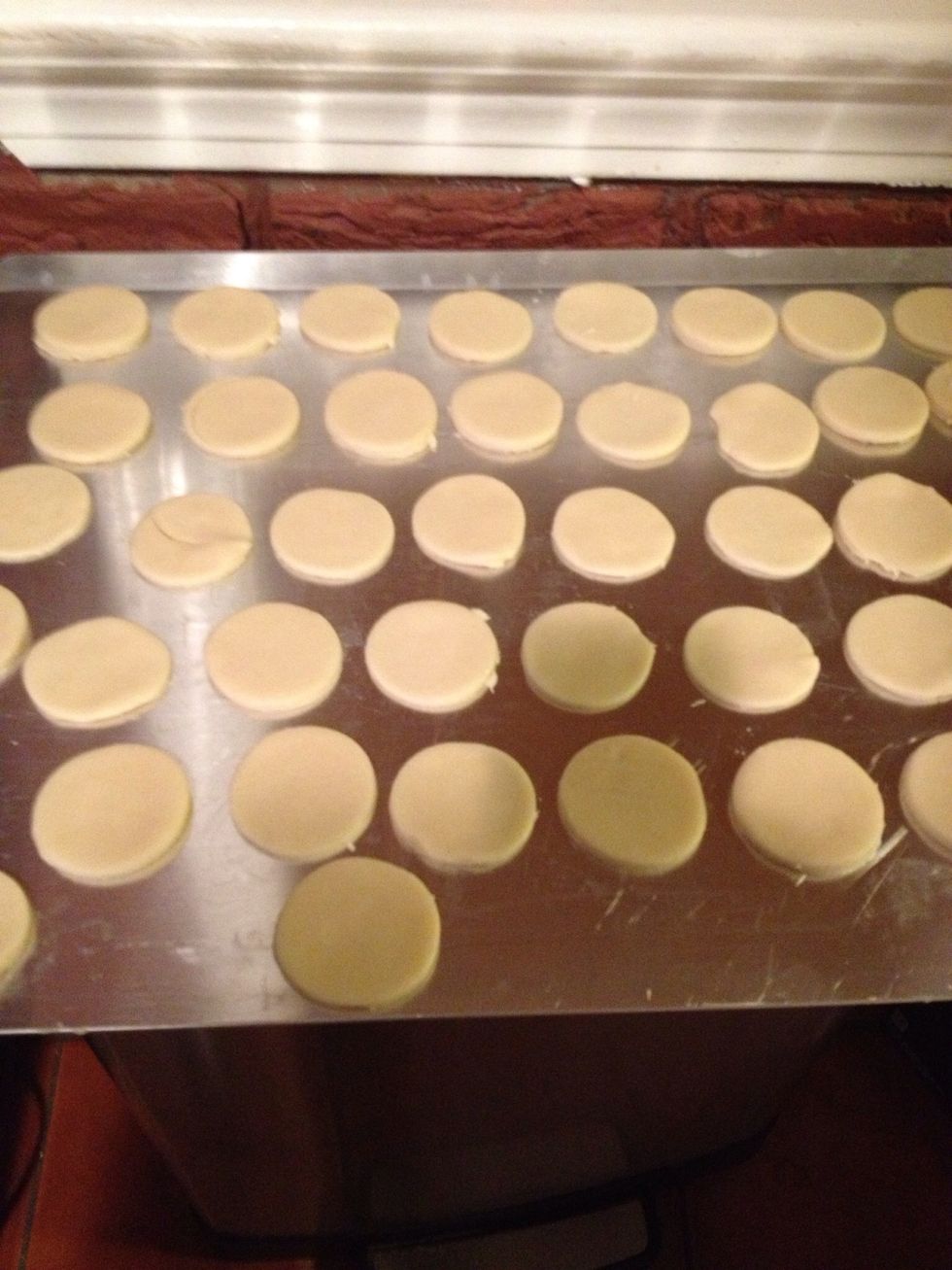 Place cookies on a cookie sheet- do not grease the cookie sheet. Cook for a total of 14 mins. (7 on the top rack, then 7 on the bottom rack). Don't let the cookies brown. Cool on a cooling rack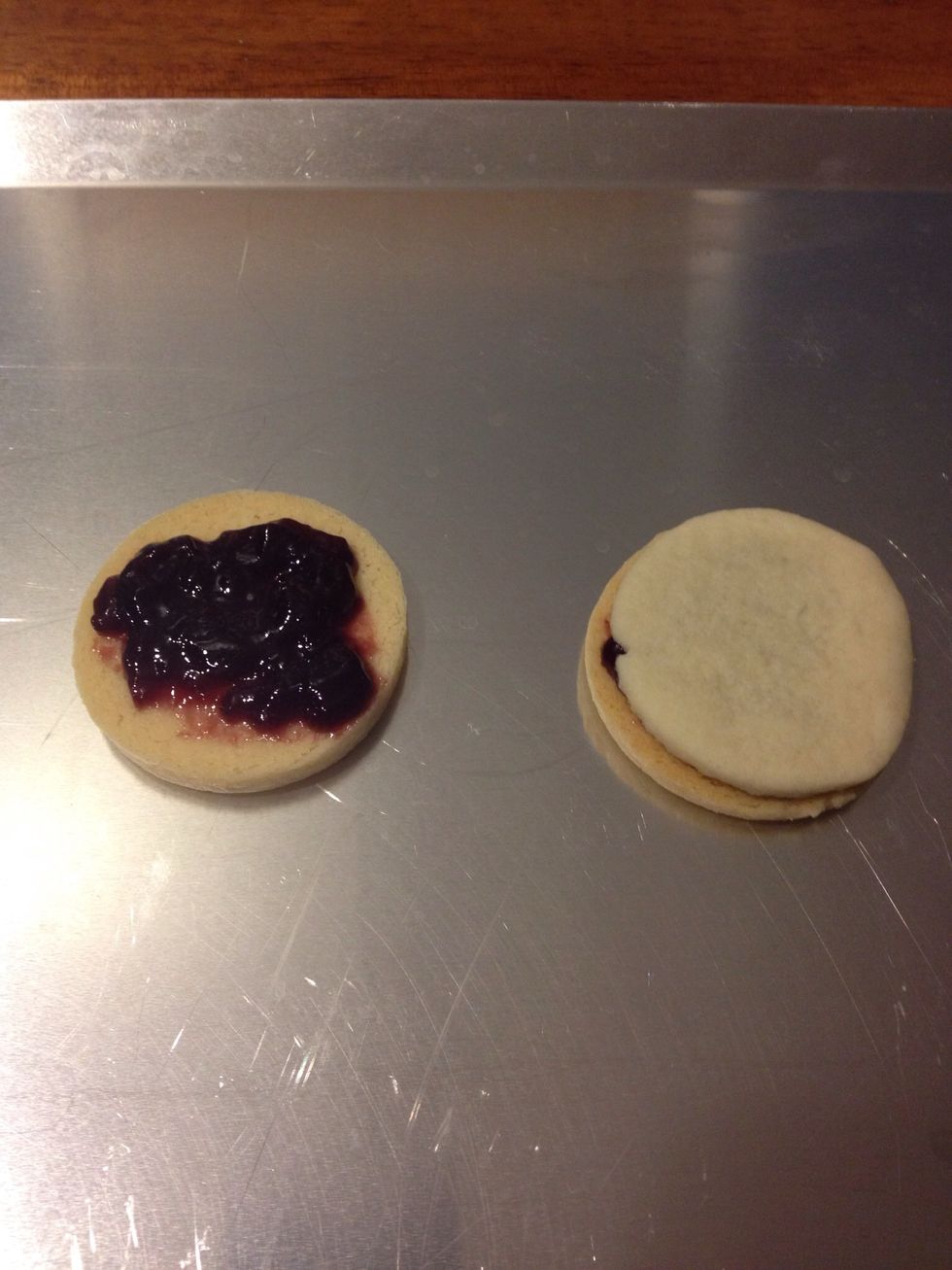 Once cookies have cooled place a bit of red raspberry jam on the cookie and top with another cookie to make a sandwich. Continue till all cookies have been used up.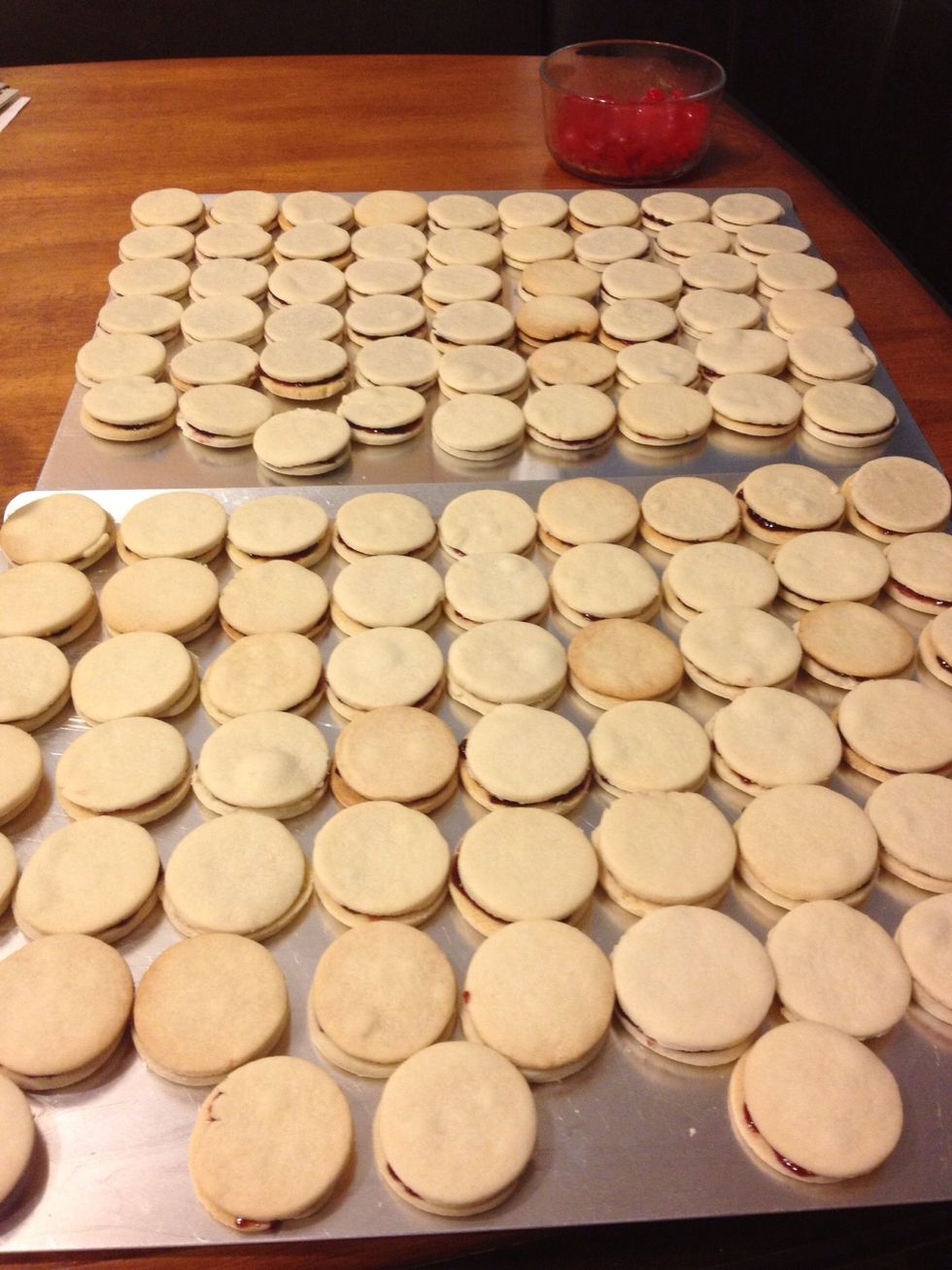 This is what the cookies look like before the icing goes on. I like to chill the cookies for an hour before putting the icing on. (This pic is a double batch)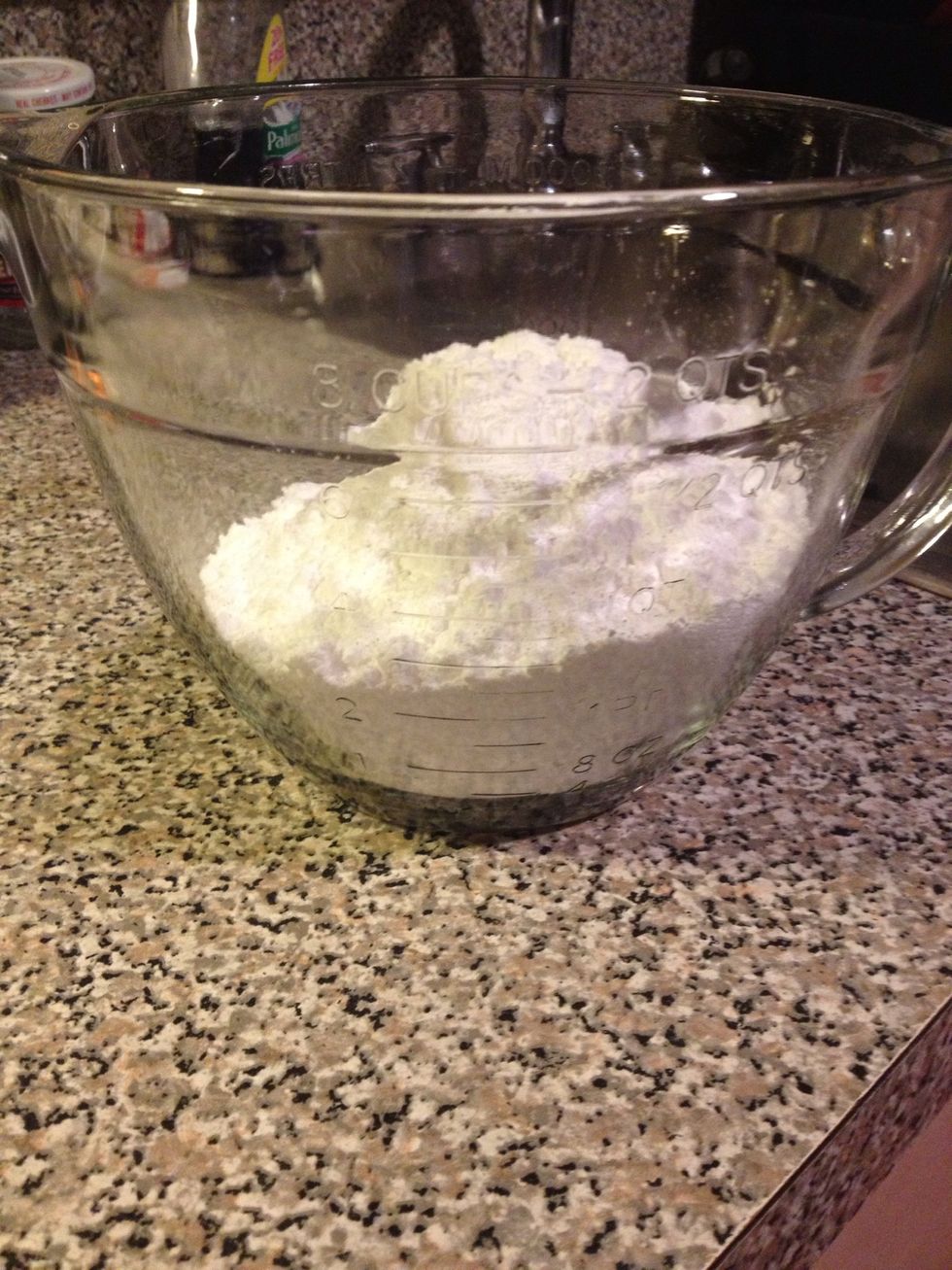 ICING- Pour confectioners sugar into a bowl and slowly pour the liquid into bowl while mixing. You want a thick consistency for the icing so don't just dump all the liquid in.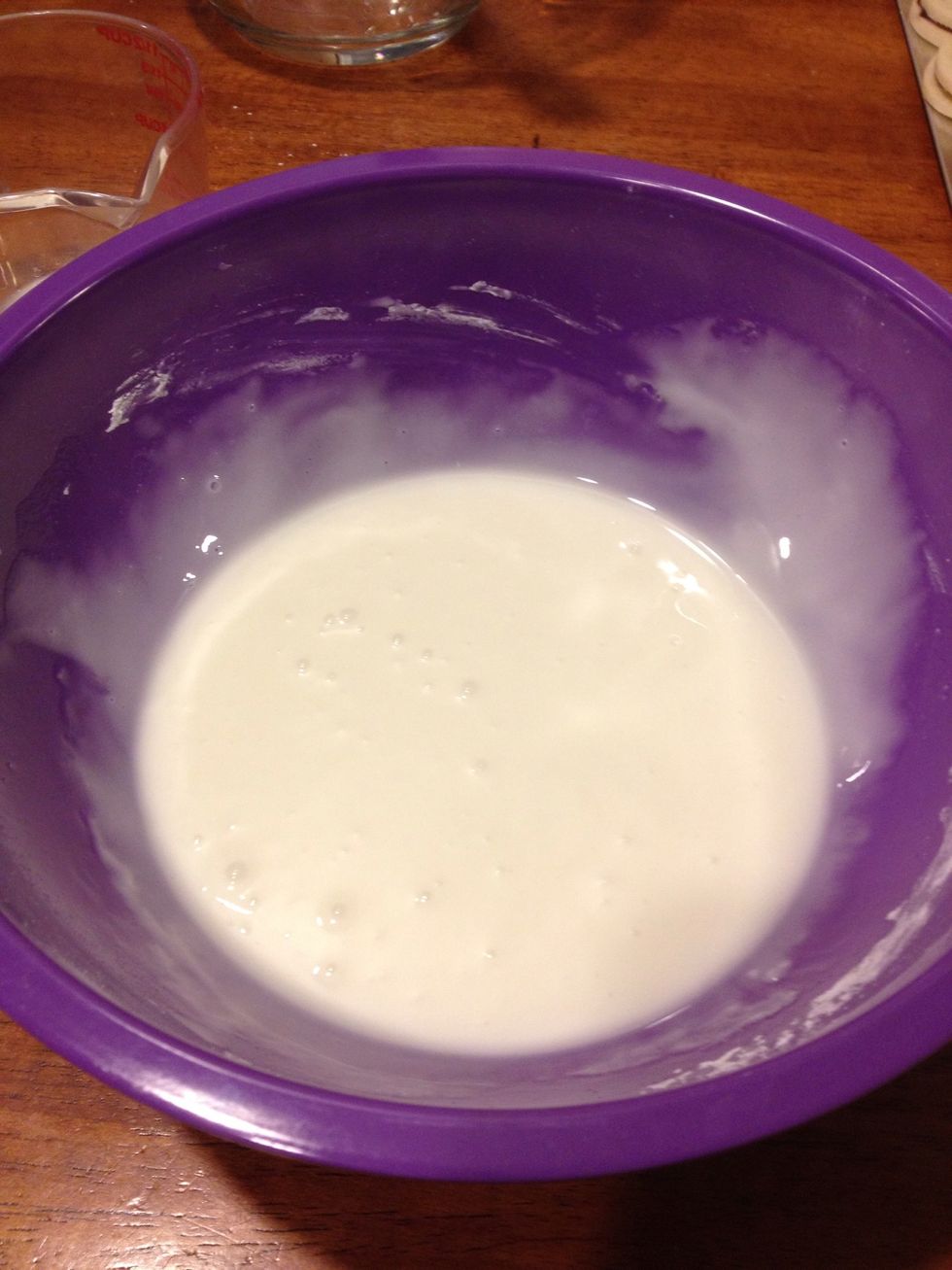 Nice thick icing!
Once cookies are iced place a quarter maraschino cherry on top. I chill the final product to set icing. Make a cup of tea and enjoy!
1.0lb Butter (sticks-softened)
1.0c Sugar
1/2c Flour
1.0 Large jar raspberry jam (seedless)
3.0c Confectioners sugar
1/2c Water or Milk
1.0 Jar of Maraschino cherries (quartered)
Wax paper
Heat oven to 325 degrees