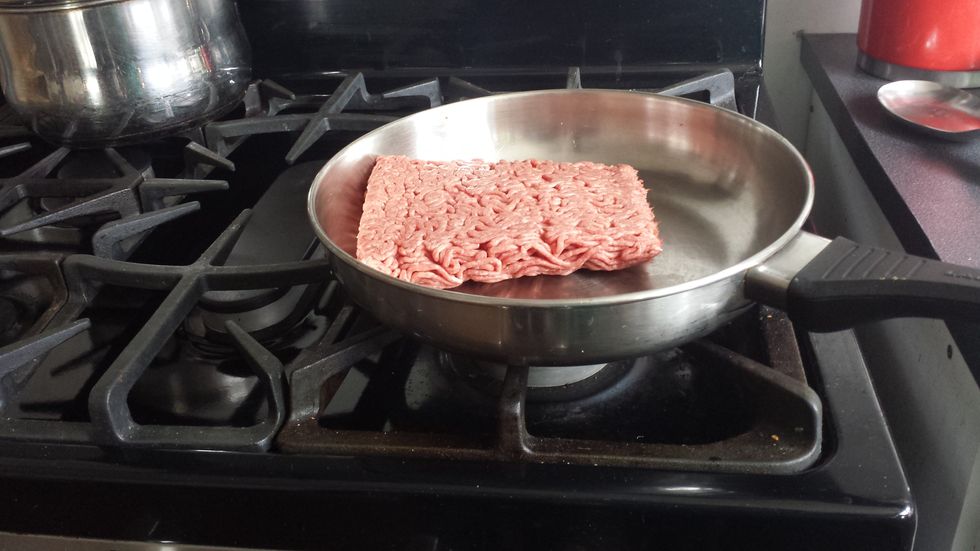 Place frying pan on stove then take the meat out of the container. After you have taken out the meat place on frying pan. Next turn heat on to medium on stove!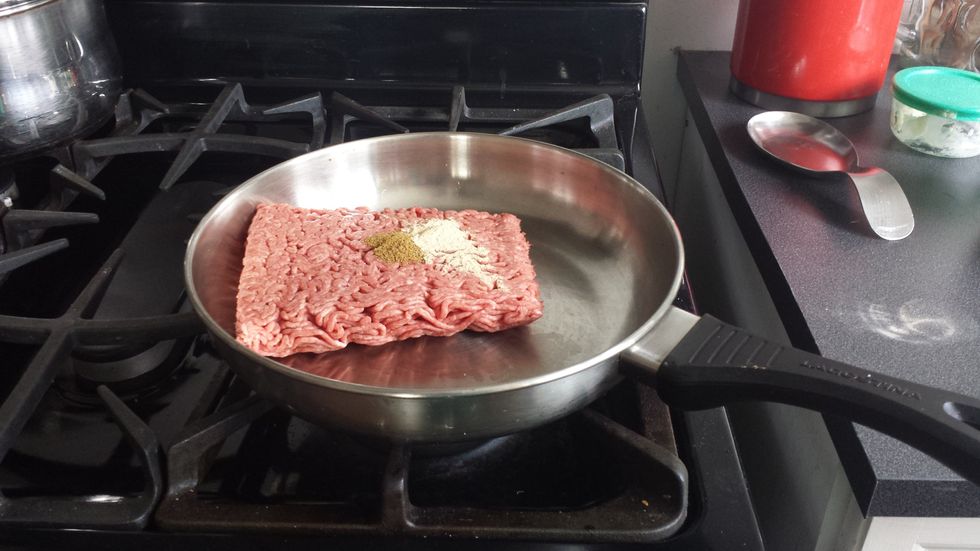 Add cumin and garlic powder after that start separating the meat from rectangle. Keep stirring the beef every 15 seconds.
Now cut vegetables in little pieces as shown. Don't Forget to keep stirring every 15 seconds.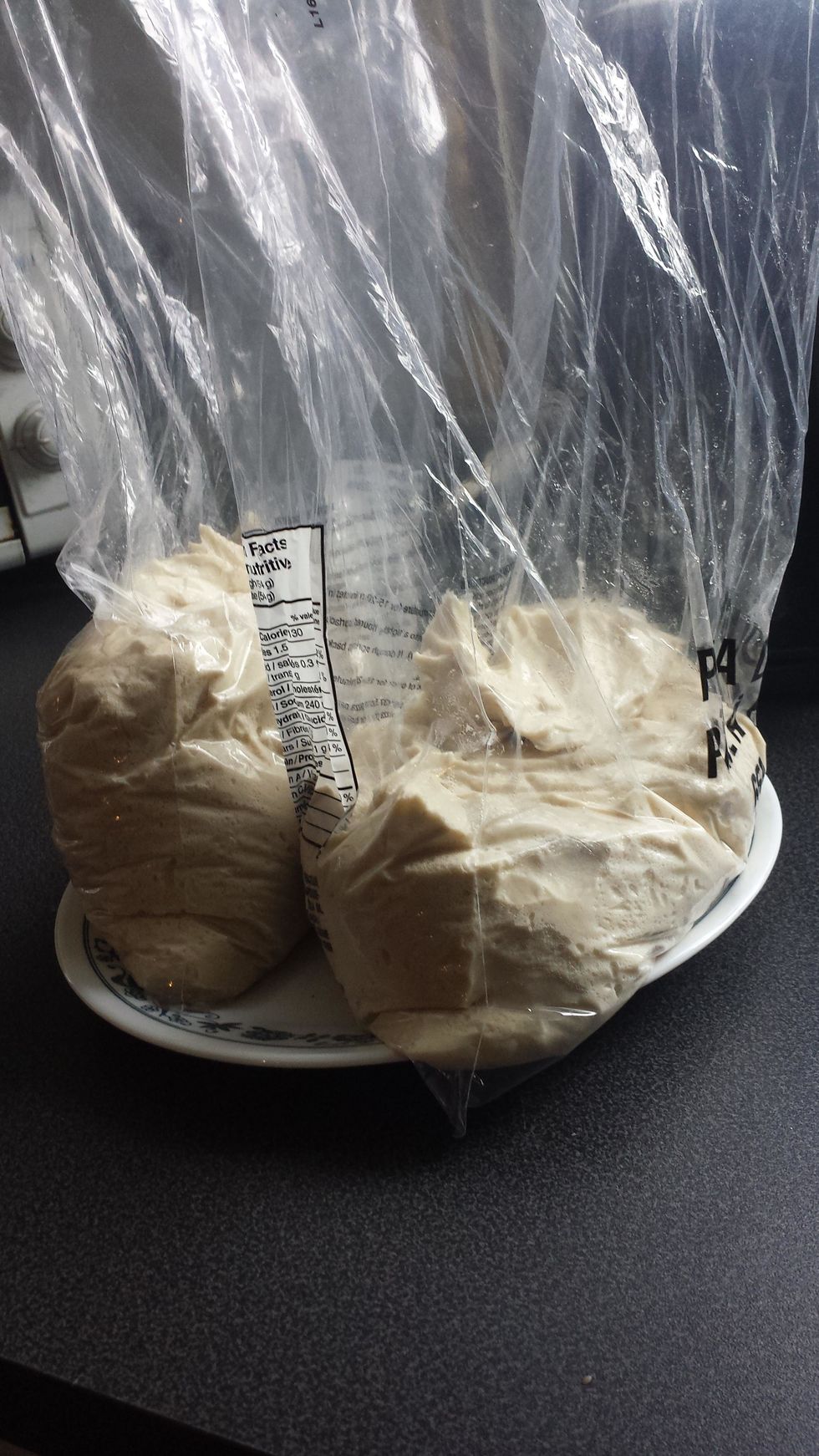 Put pizza dough bags on plate in the sun.(Keep stirring!)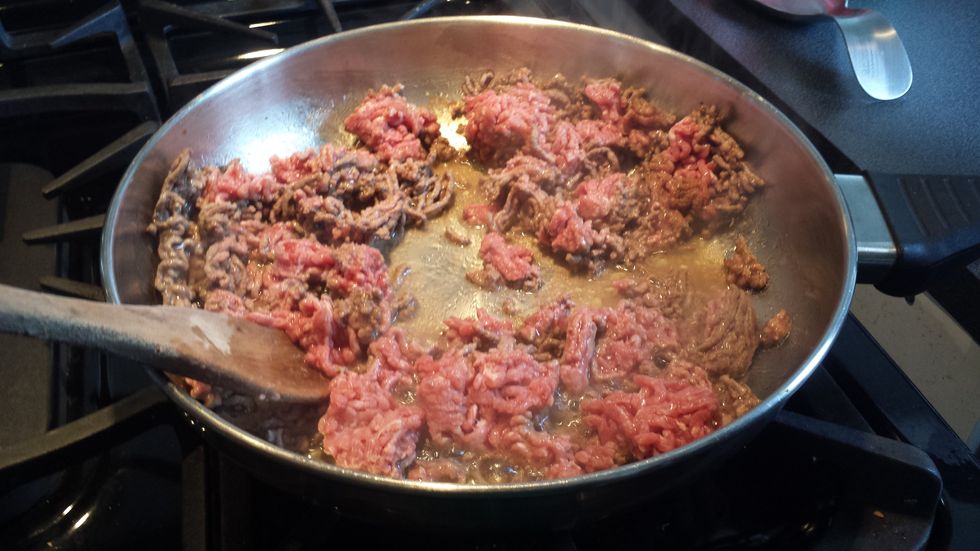 Now that the beef has started to tun brown stir every 7 seconds. KEEP STIRRING!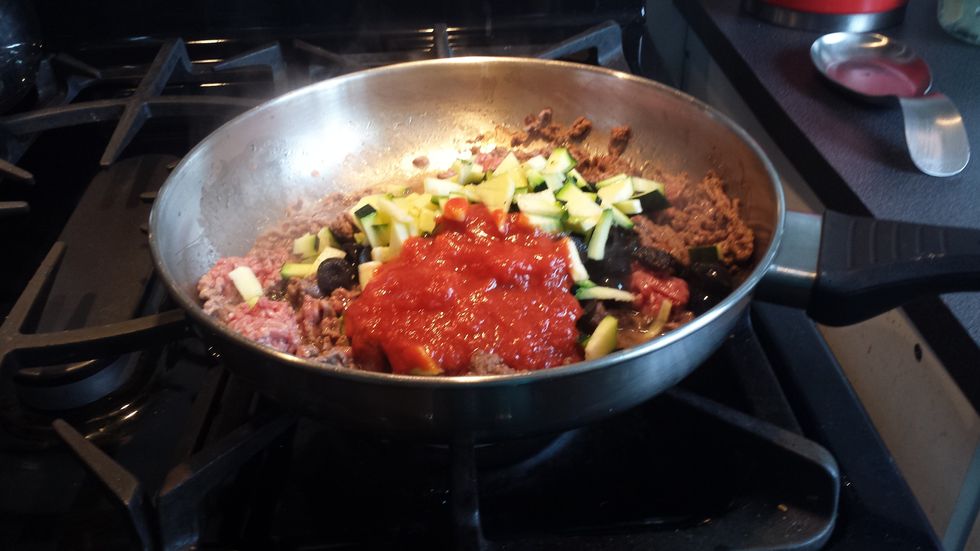 After half of meat is brown add veggies and salsa.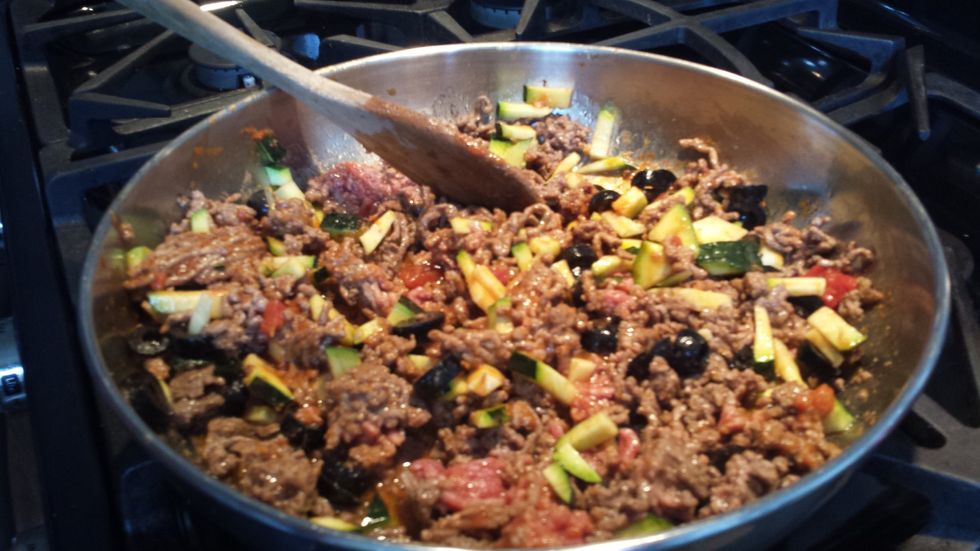 Keep stirring till brown.Once brown stop stirring and turn off heat on stove.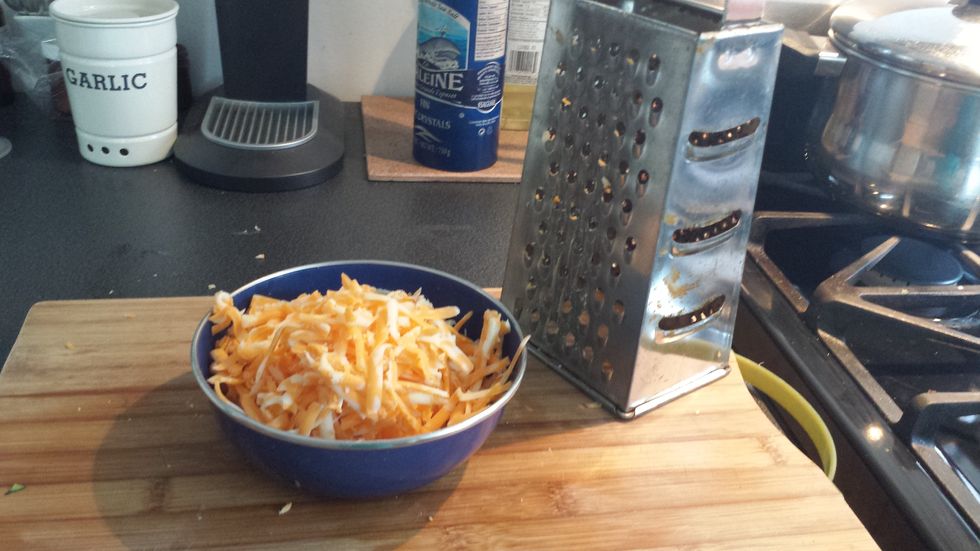 Shred cheese if not already shredded!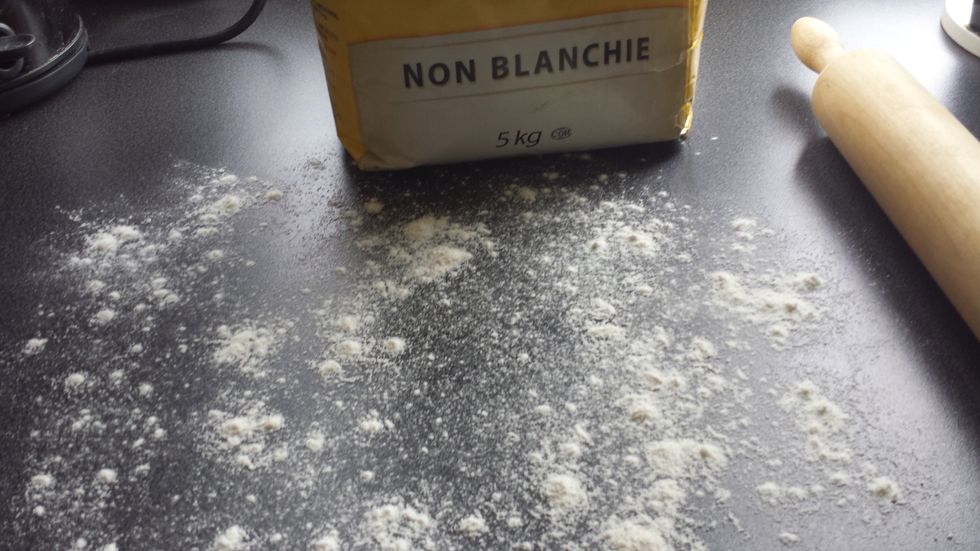 Then sprinkle flour over counter.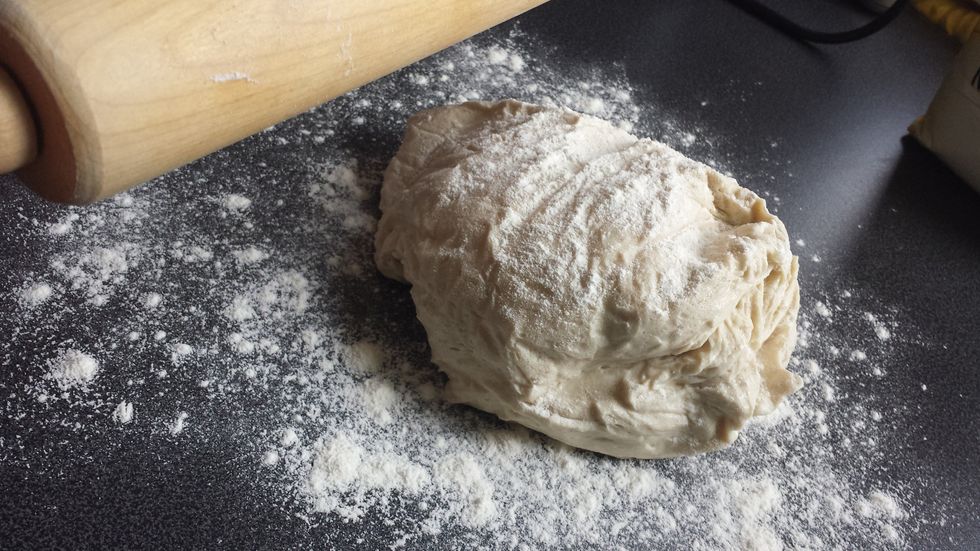 Take out rolling pin after that take one pizza dough out of bag and place on counter on flour. Then roll pizza dough in to one big circle (no holes in the circle).Using rolling pin.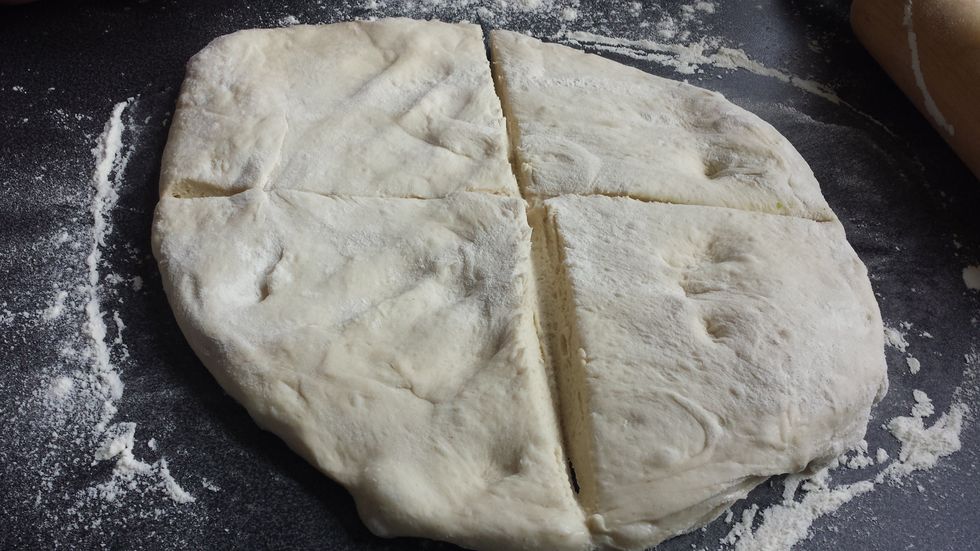 Then cut evenly into 4 pieces as shown.
Then rip into the 4 cut pieces.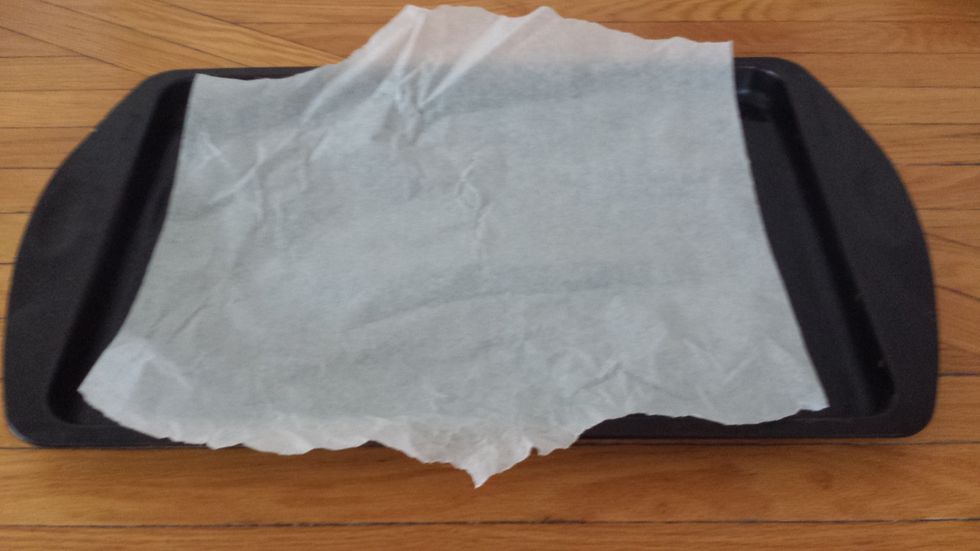 After place parchment paper on cookie sheets as shown.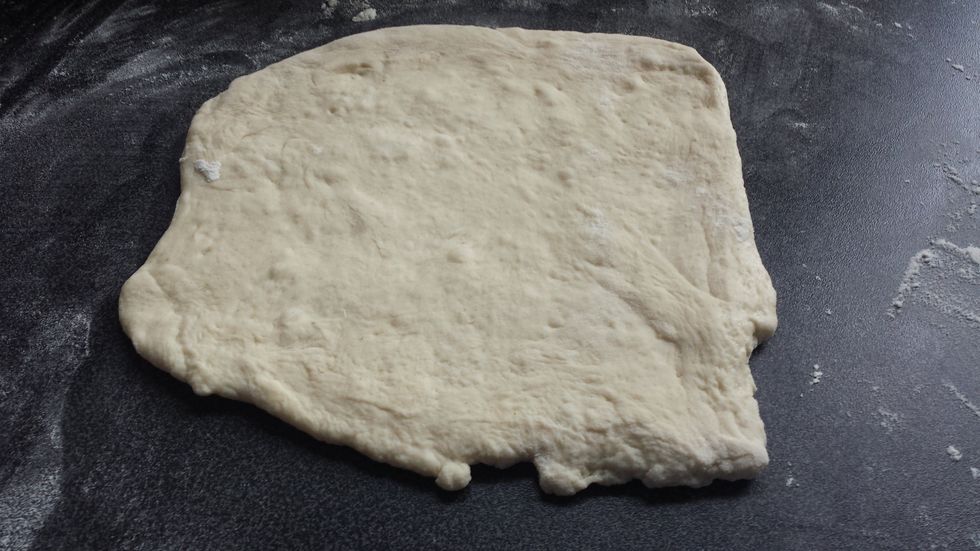 Next roll each 1/4 piece of circle into another small circle as shown.(Using rolling pin.)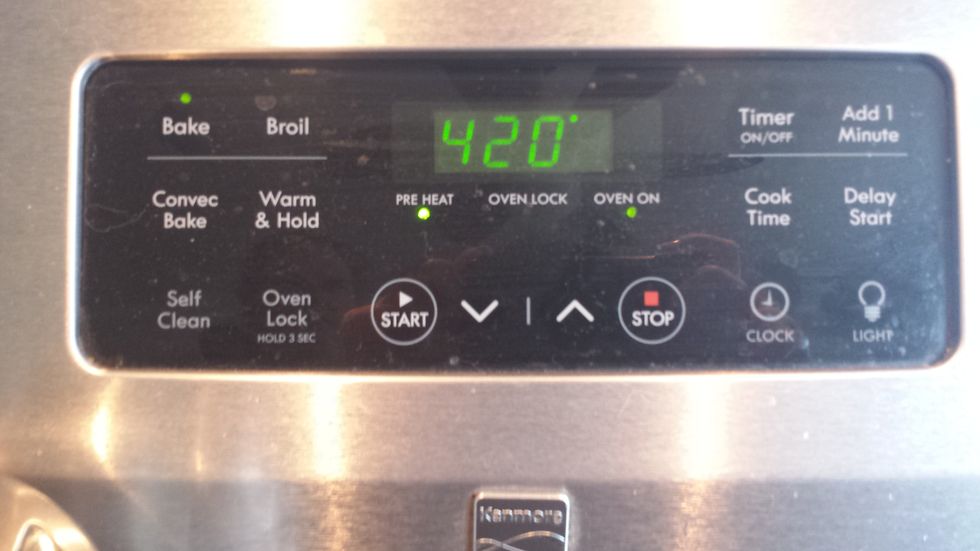 After preheat oven to 420 degrees Fahrenheit!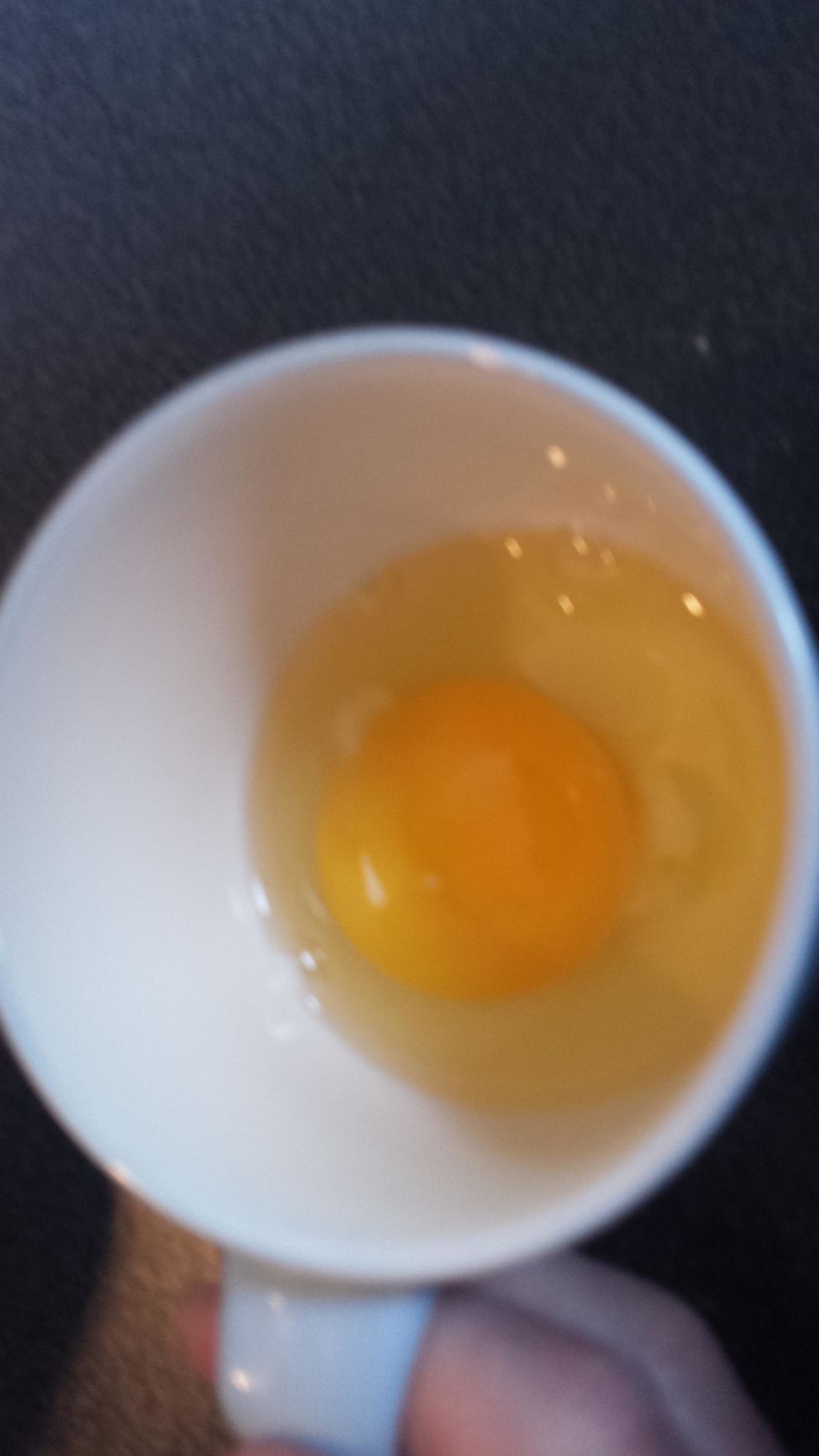 Then crack egg and put the liquid into a cup.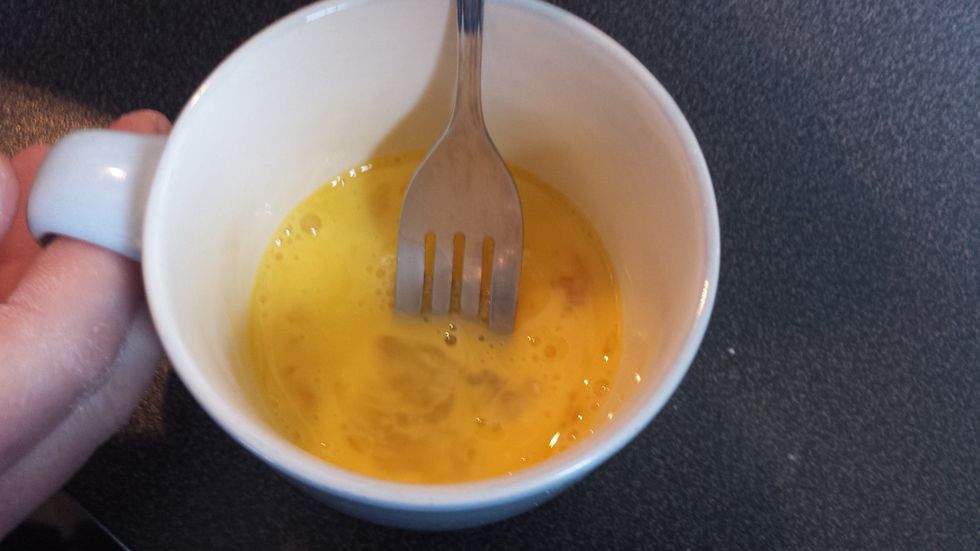 After with fork beat egg till fully mixed as shown!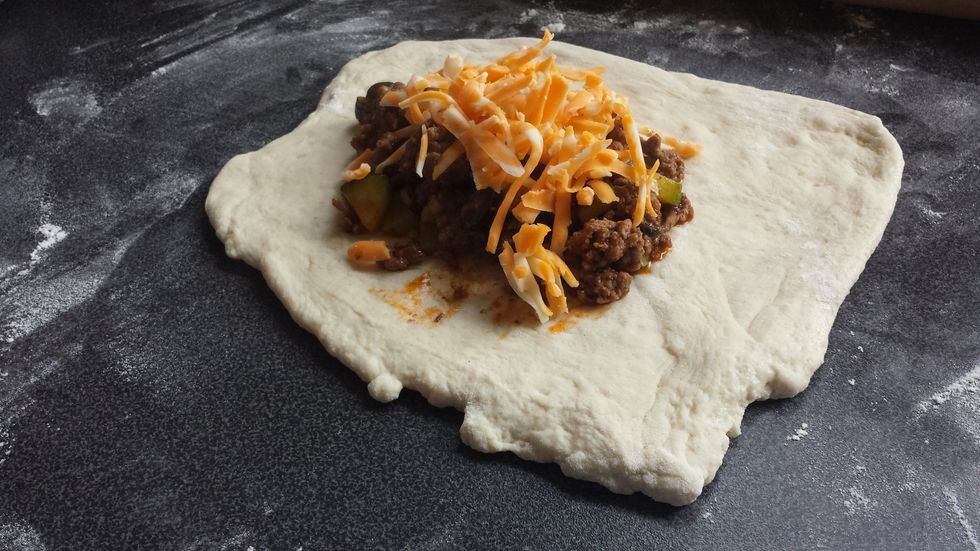 Take serving spoon and take spoon full of meat and place on dough after take 3/4 of a tablespoon of cheese and place on top of meat!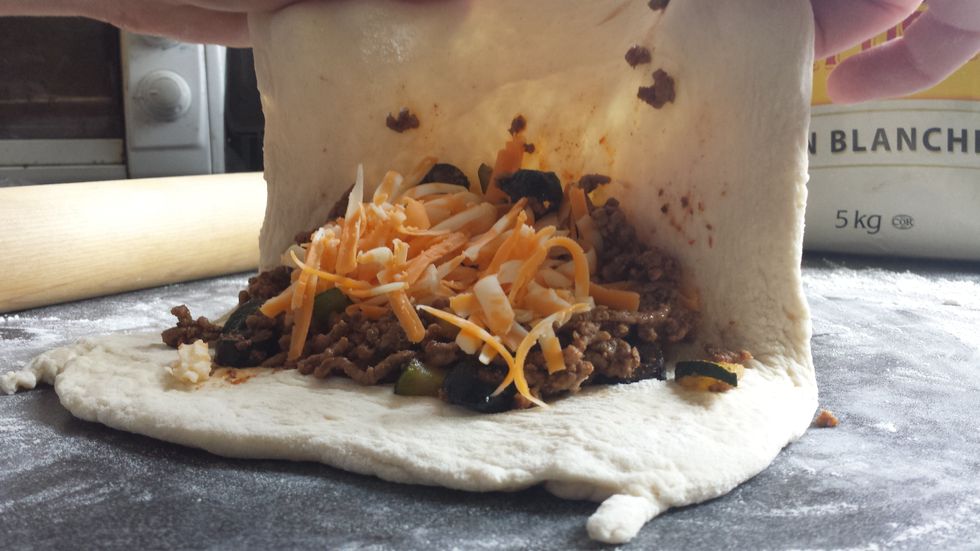 Then fold one side of dough all the way to the other side as shown.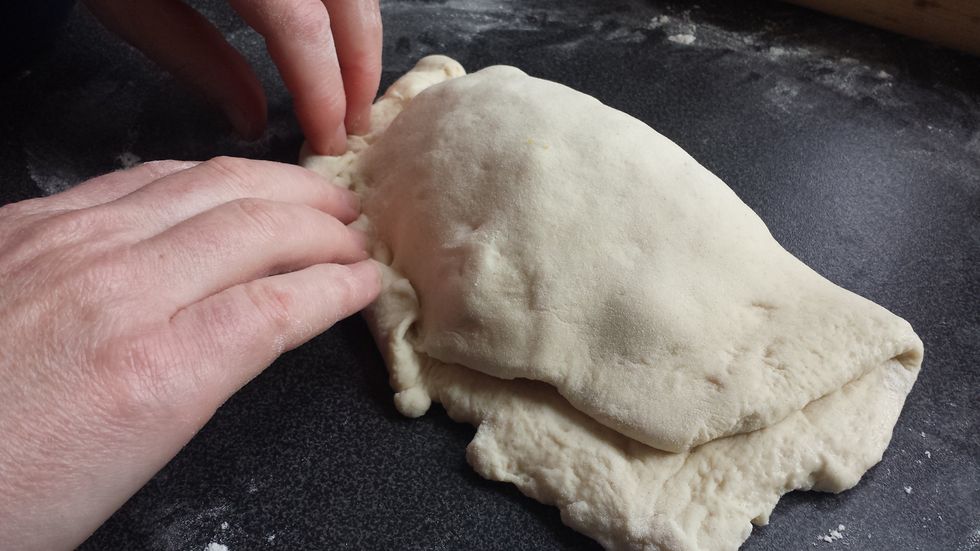 Then fold and tuck along the open side of the empanada as shown!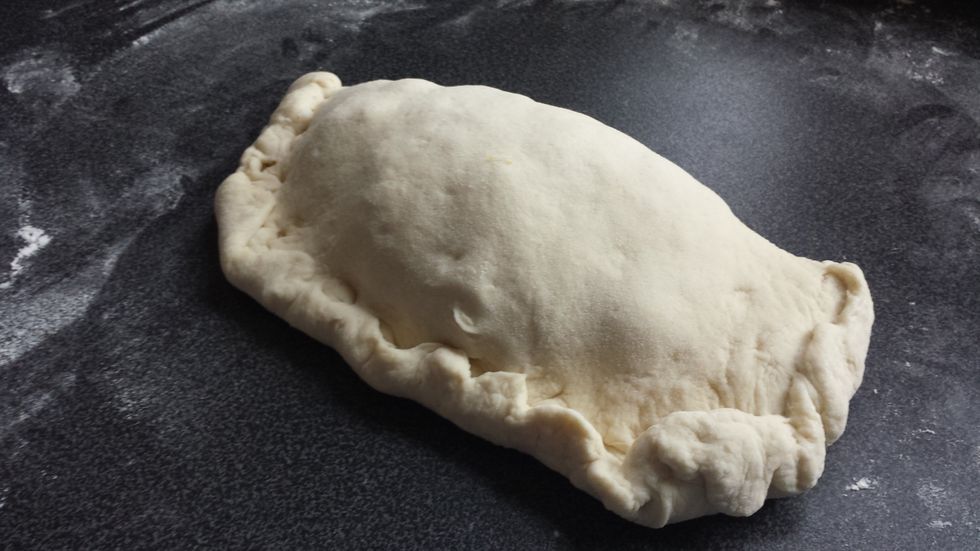 Till finally finished! Do the same steps to make the empanadas from steps 18-21 till you run out of beef.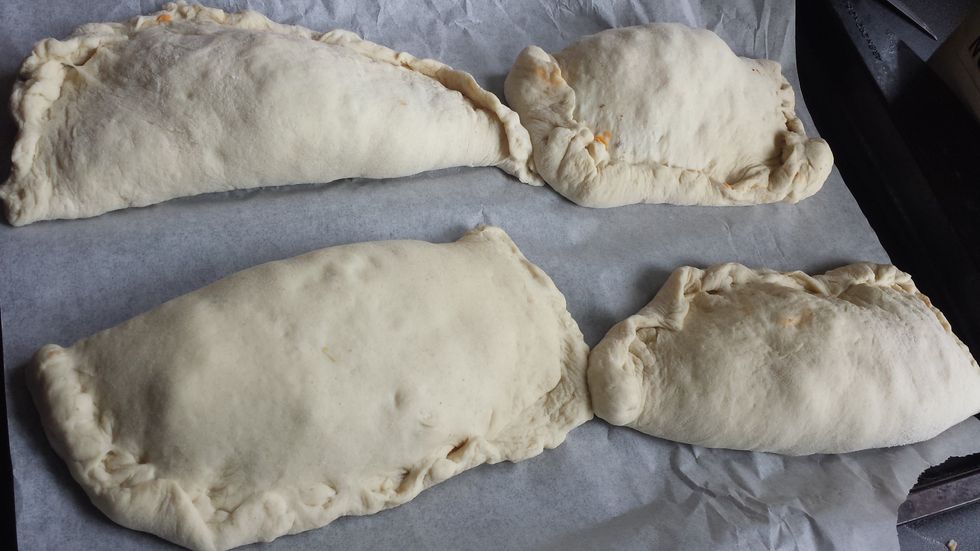 Place empanadas on parchment paper.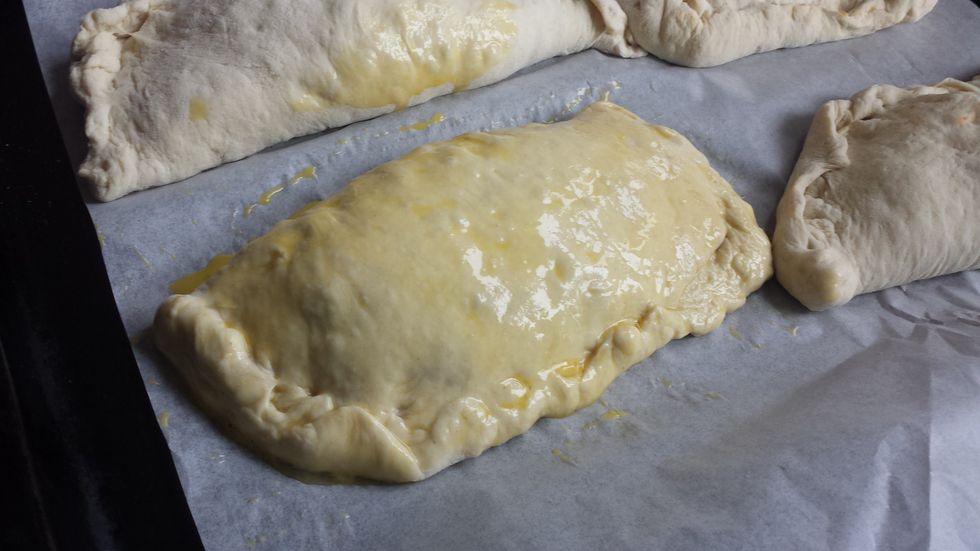 Brush egg mixture over top of empanada!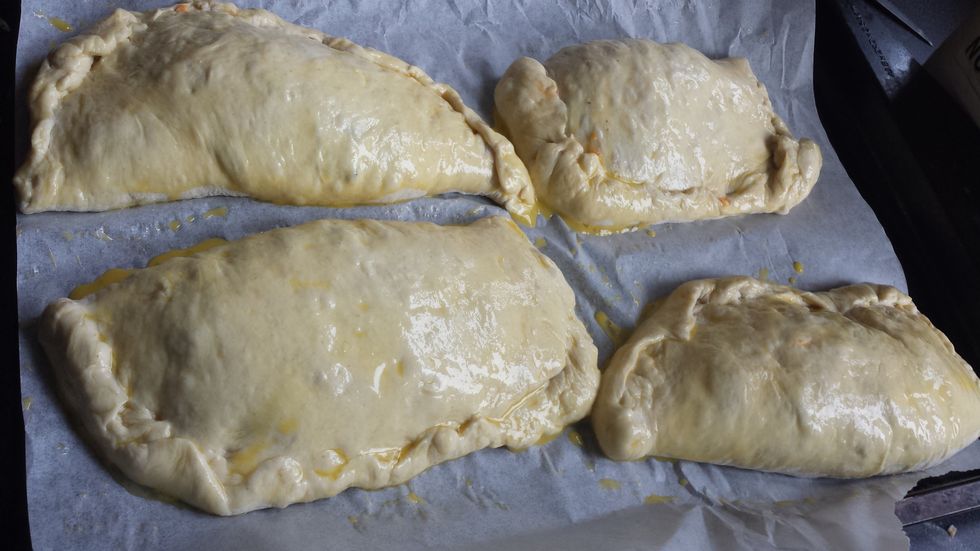 Do it to all of them.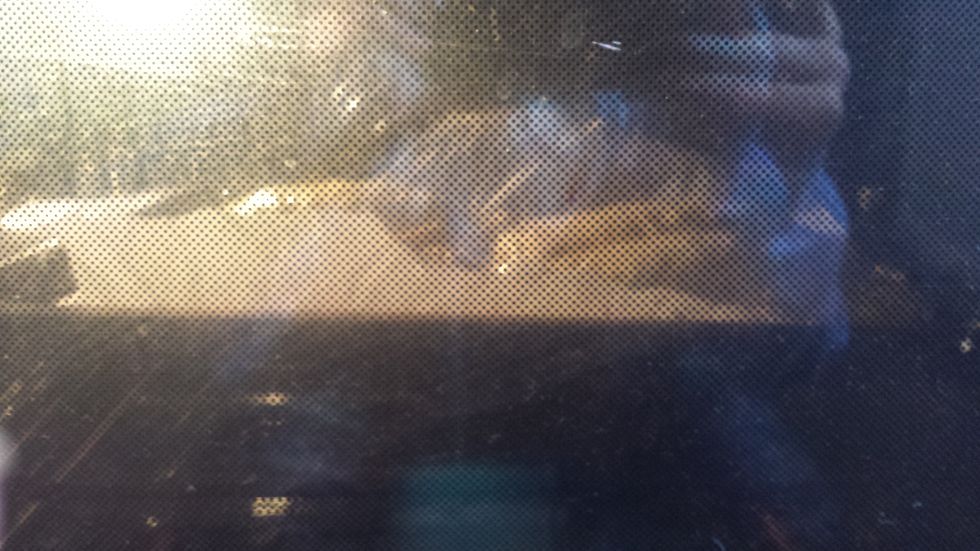 After place the cookie sheets in oven to bake.Cook for 12-15 minutes or till golden brown.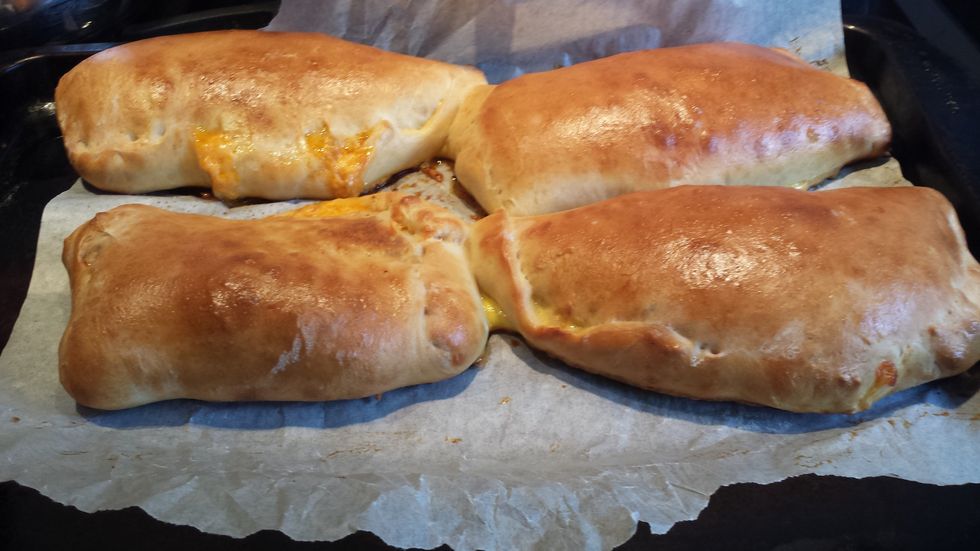 After they are finished cooking they should look like this! when taken out use oven mitts and place on stove to cool!Finally enjoy
2.0 Cookie sheets
1.0 wooden spoon
2.0 bags of pizza dough
2.0lb ground beef
1.0c of your choice of vegetables
1.0c of salsa
1/2c water add more if needed
1.0c of marble or cheddar shredded cheese
1.0 large pot or frying pan
1.0 sharp knife
1.0 serving spoon
1.0tsp of cumin
1/2tsp of garlic powder
1.0 egg, beaten
2.0 pieces of parchment paper to line cookie sheets
1.0 cup
1.0 fork
1/4c of flour or more if needed
1.0 rolling pin
1.0 stove
1.0 oven
Don't forget adult supervision! (:
1.0 medium size plate
A counter
1.0 One pair of oven minutes