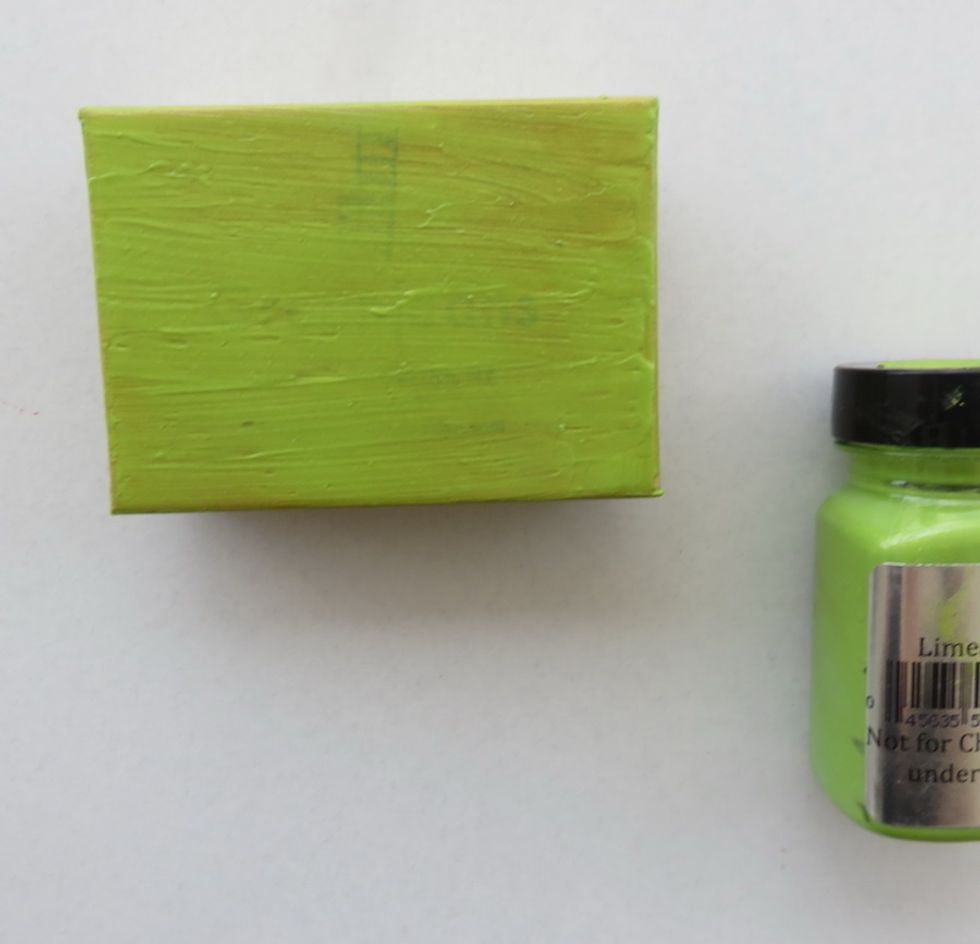 Paint a small bare cardboard gift box with a thick layer of Art Anthology Limeaid Velvet dimensional paint . Don't let it dry as we want to mix this color with the next one.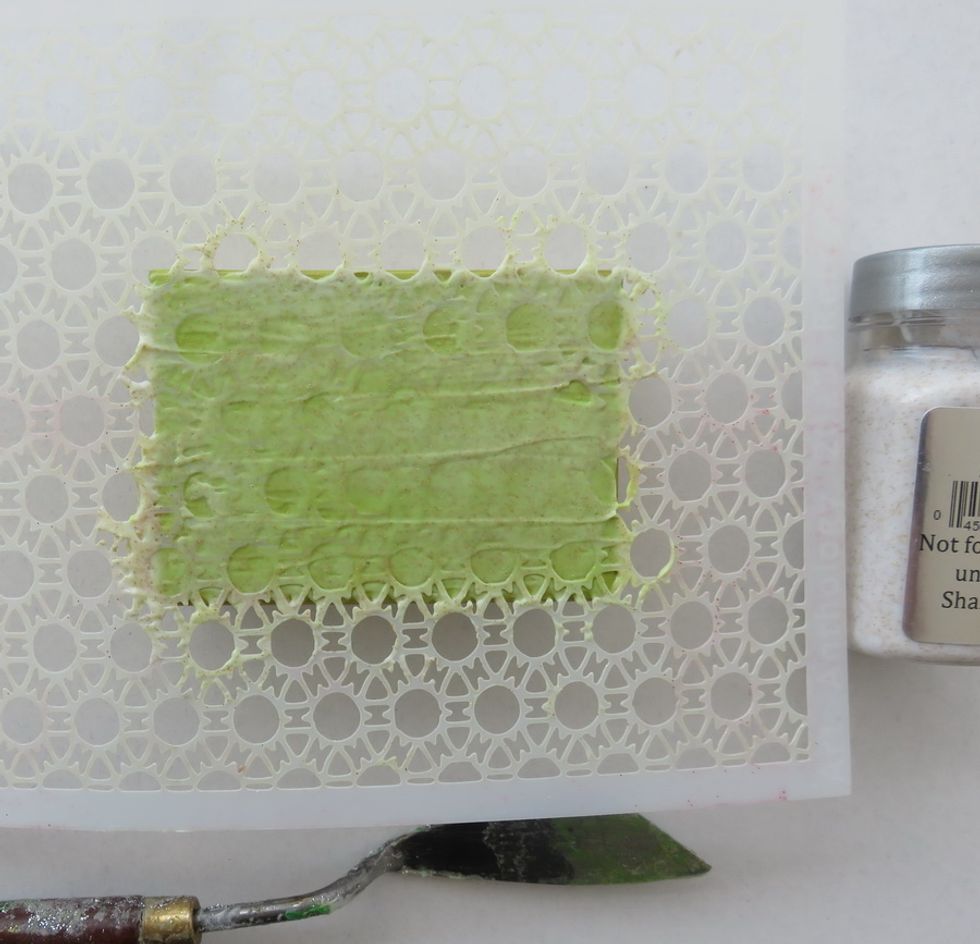 Use Art Anthology Retro Stencil with Dazzle Sorbet dimensional paint to cover the lid of the box only. Let the paint dry.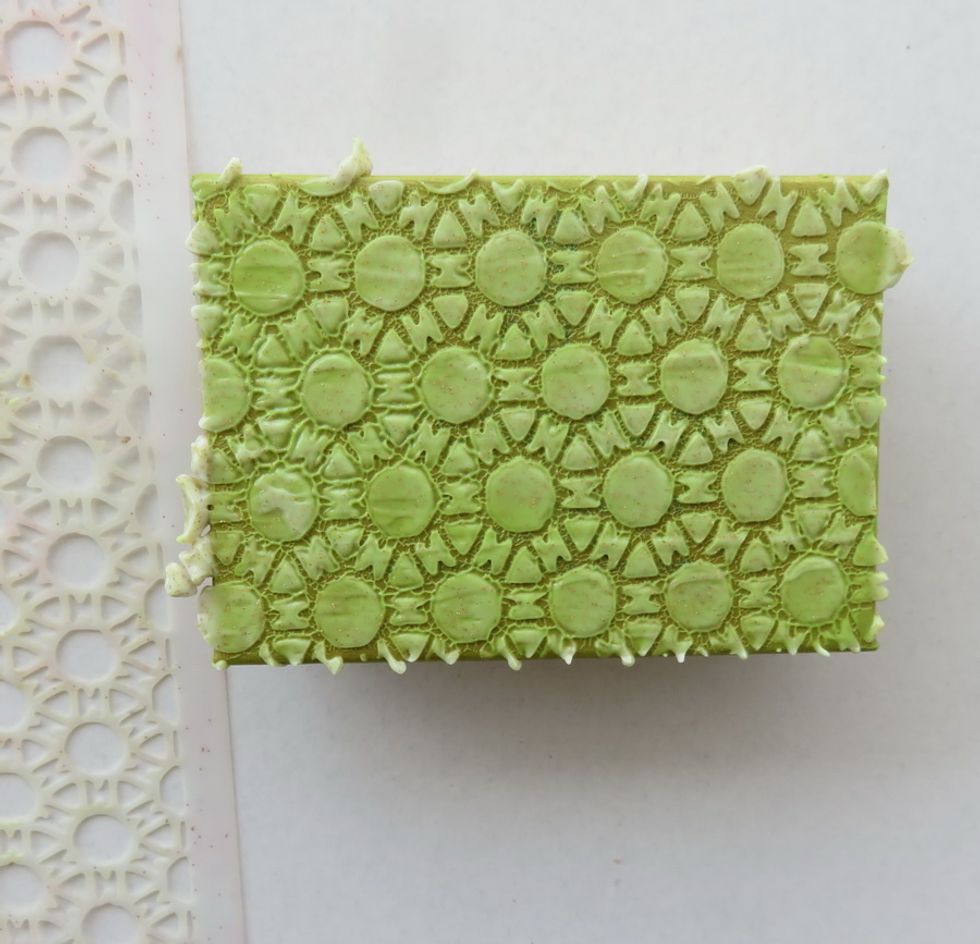 This is how it looks without the stencil. Remove all extra paint pieces from the box when dry using craft knife. As we used the second color over the wet first one it's a lighter single color now.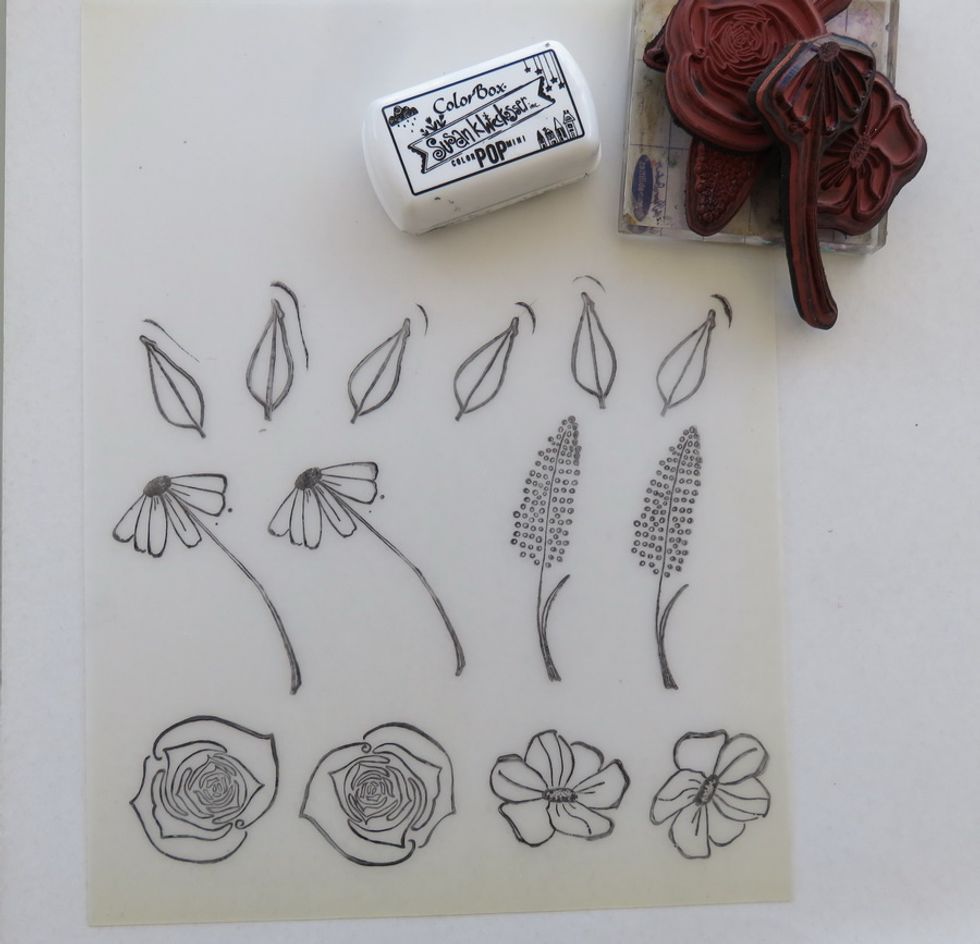 Stamp all flowers and leaves with Unity stamps over white shrink plastic sheet. Use black permanent ink.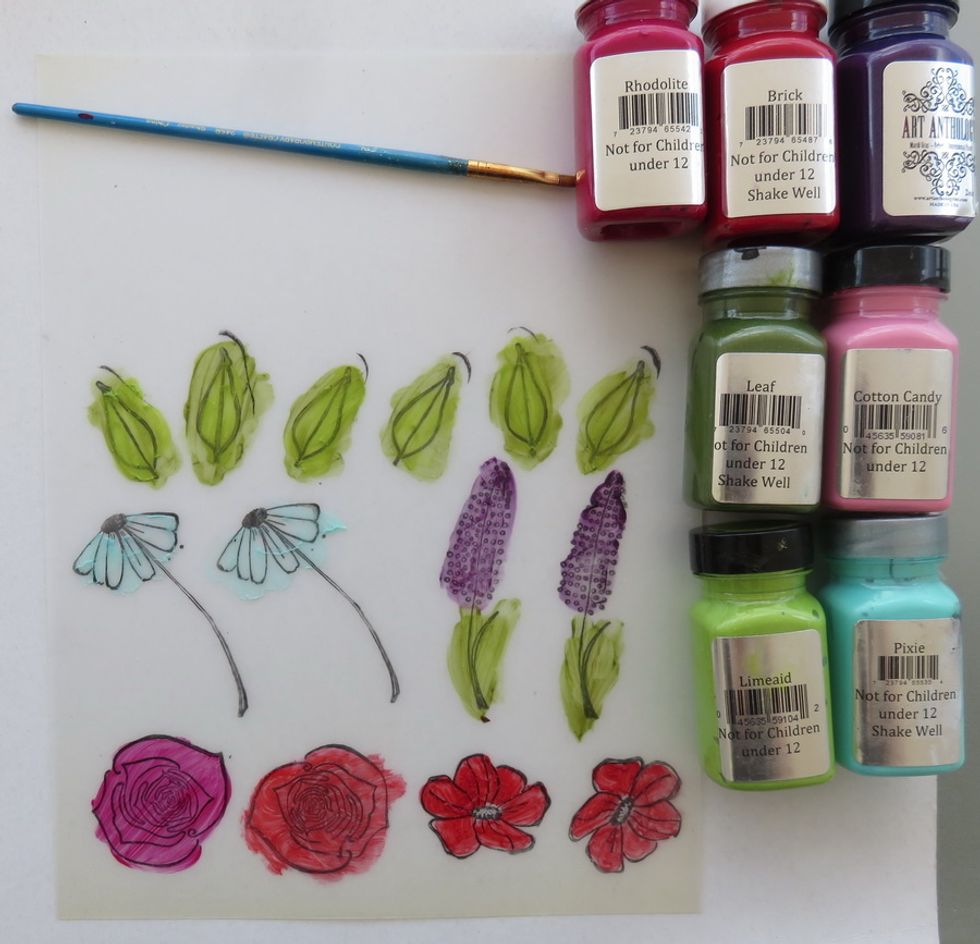 Color all stamped images with different Art Anthology paints. Don't try to make it perfect as we are going to cut the images out and to shrink them later. Full list of colors is in supply list.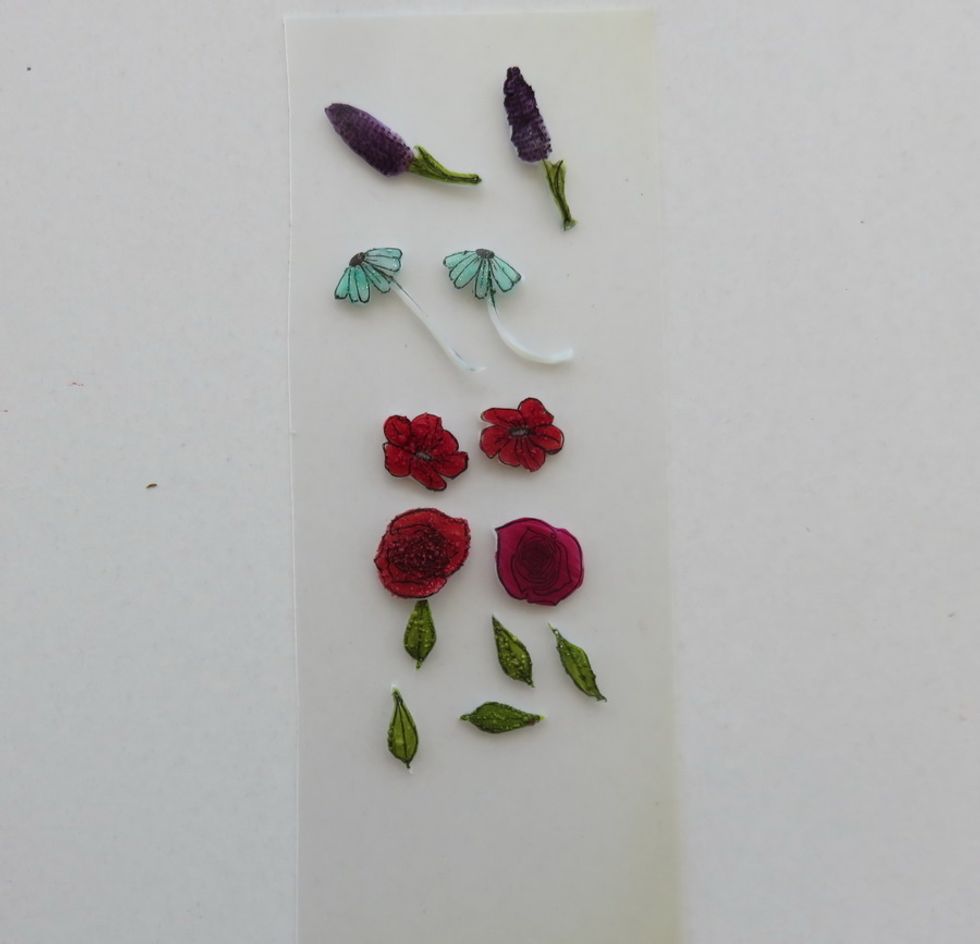 Use any heat gun to shrink the images. This is how they look now! The paints are just gorgeous over the small plastic shapes.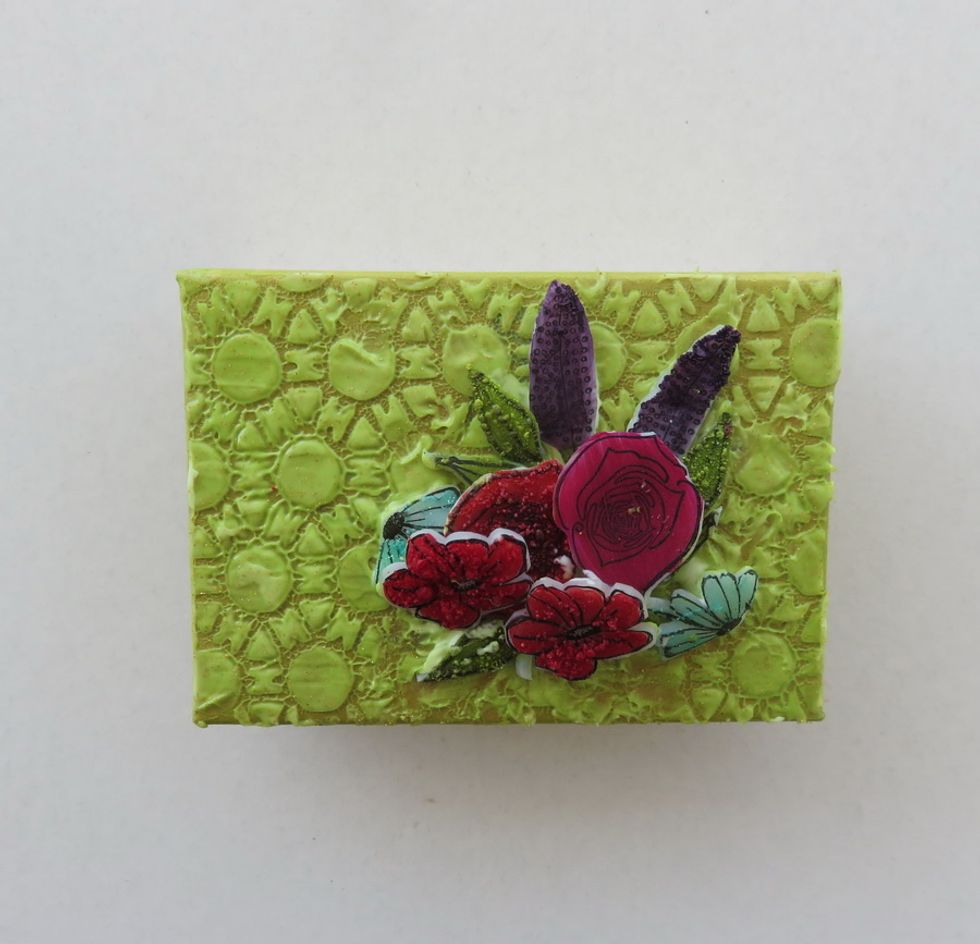 Arrange the flowers and the leaves over the box in your favorite style. Glue with Glossy Accents or other clare glue. Enjoy your gift box or give it aways with a gift inside!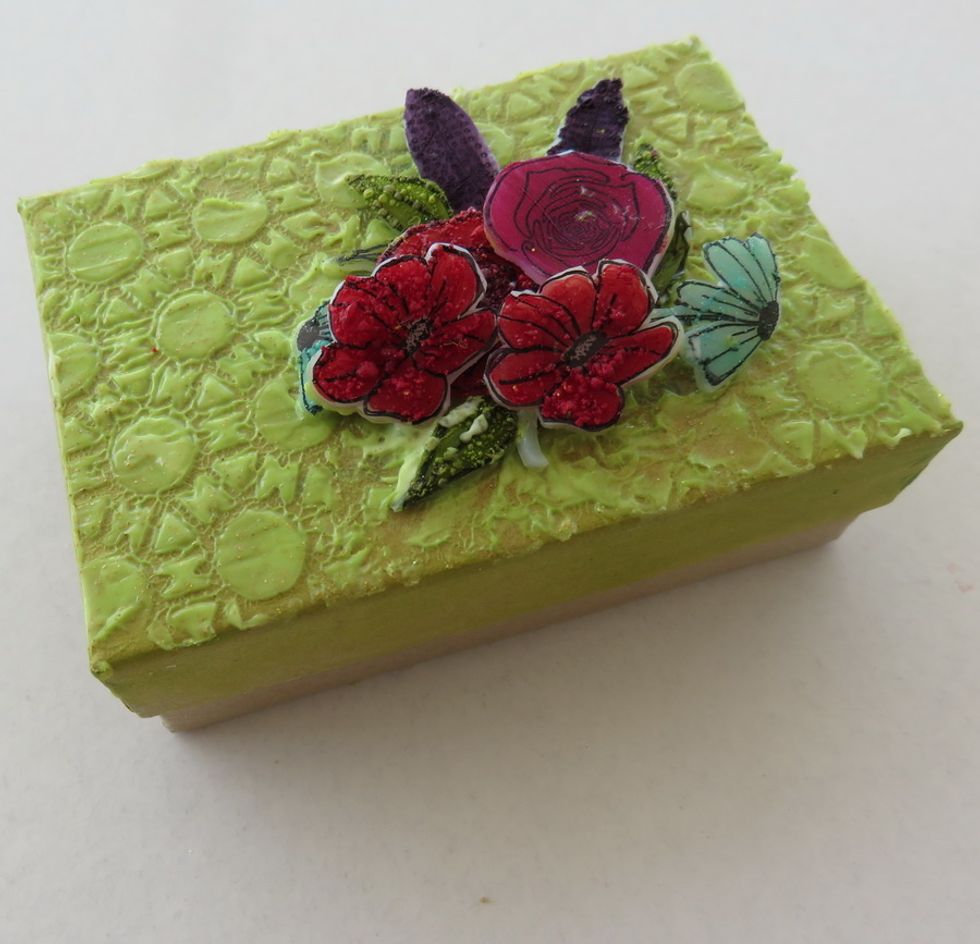 And this is how this box looks from the side.
Limeaid Velvet paint- Art Anthology
Dazzle Sorbet paint- Art Anthology
Mardi Gras- Velvet- AA
Pixie Sorbet- AA
Leaf-Sobet- AA
Rhodolite-Gemstones-AA
Cotton Candy-Velvet- AA
Brick- Stone Effects- AA
Retro Circles stencil-Art Anthology
Glossy Accents- Ranger
Bare gift box
Unity stamps
Clearsnap black permanent ink
Art Anthology
Art Anthology is a manufacturer of dimensional mediums.\n\nCome chat with us in our Facebook Group: Art Anthology Adventures in Art