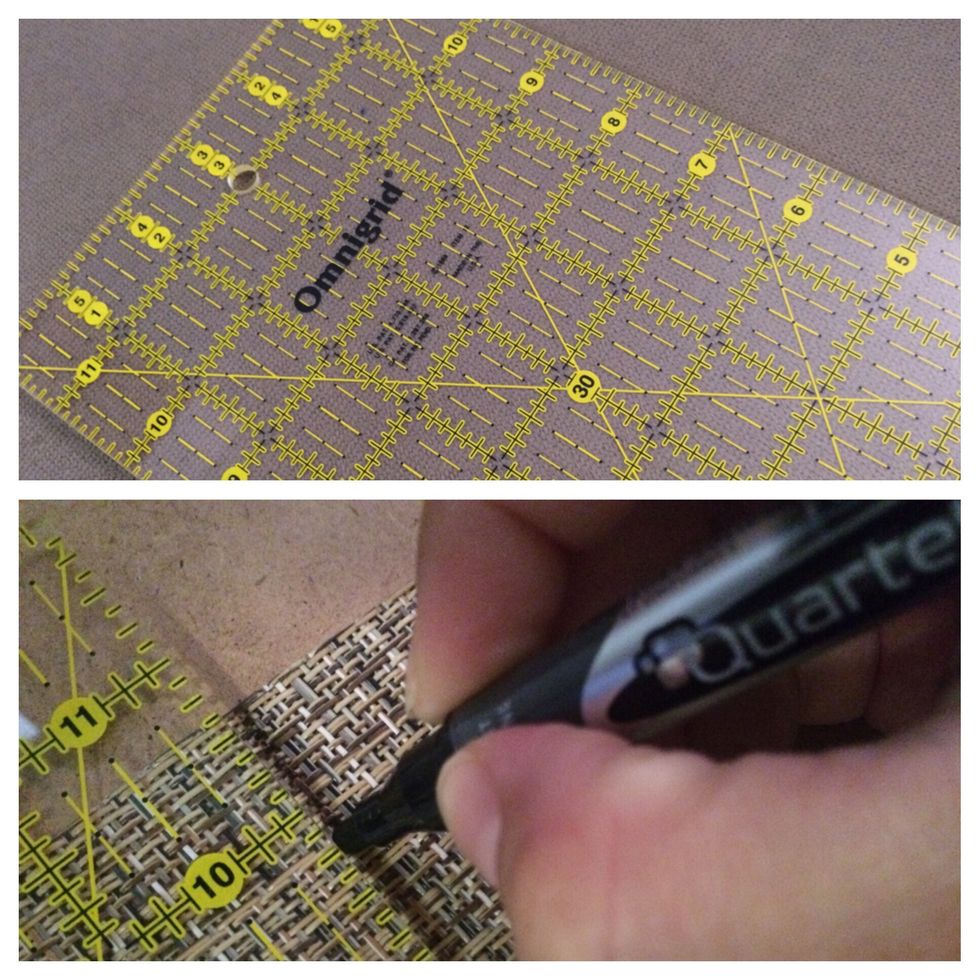 Measure/mark your placemat to divide it into equal-sized squares the size you'd like your coasters to be. My placemat was plastic-y, so dry-erase marker rubbed off easily without causing damage.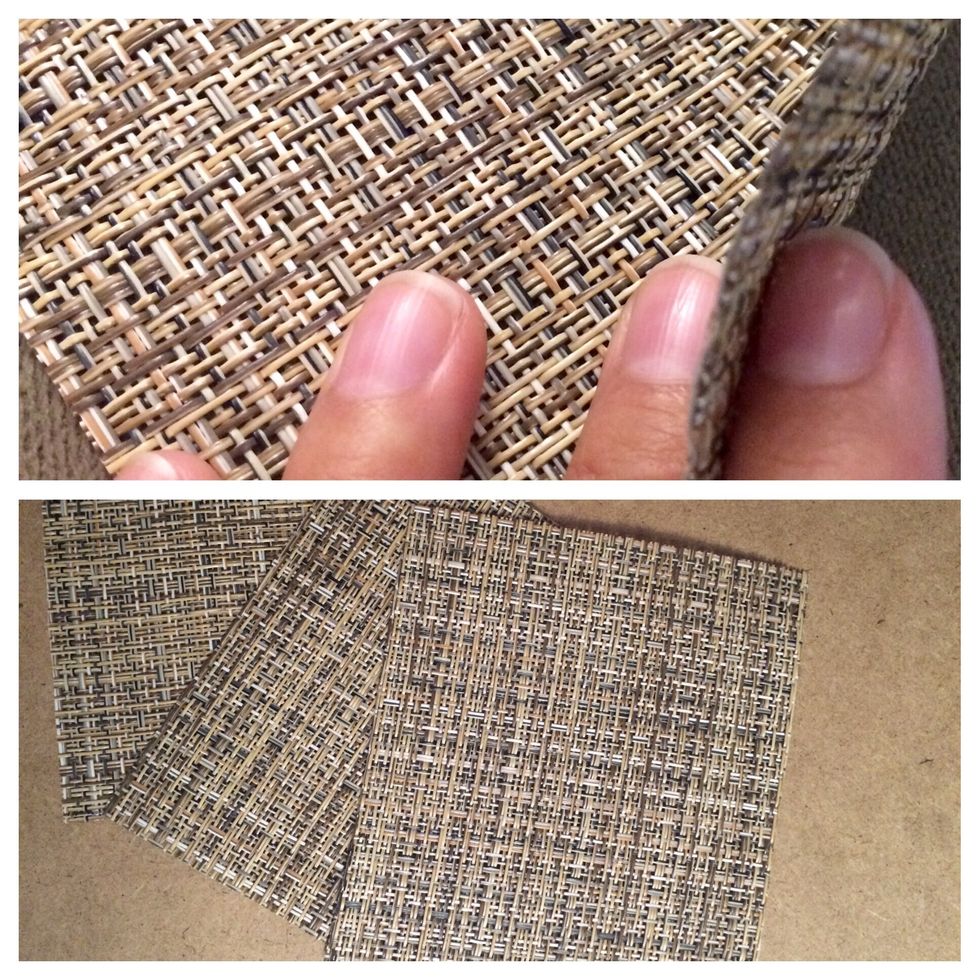 Using good, sharp fabric scissors, cut your placemat along the lines you marked.
Choose your embellishments. Here, you can see I've chosen some Irish lace crochet motifs I've been working on and a few reflective beads.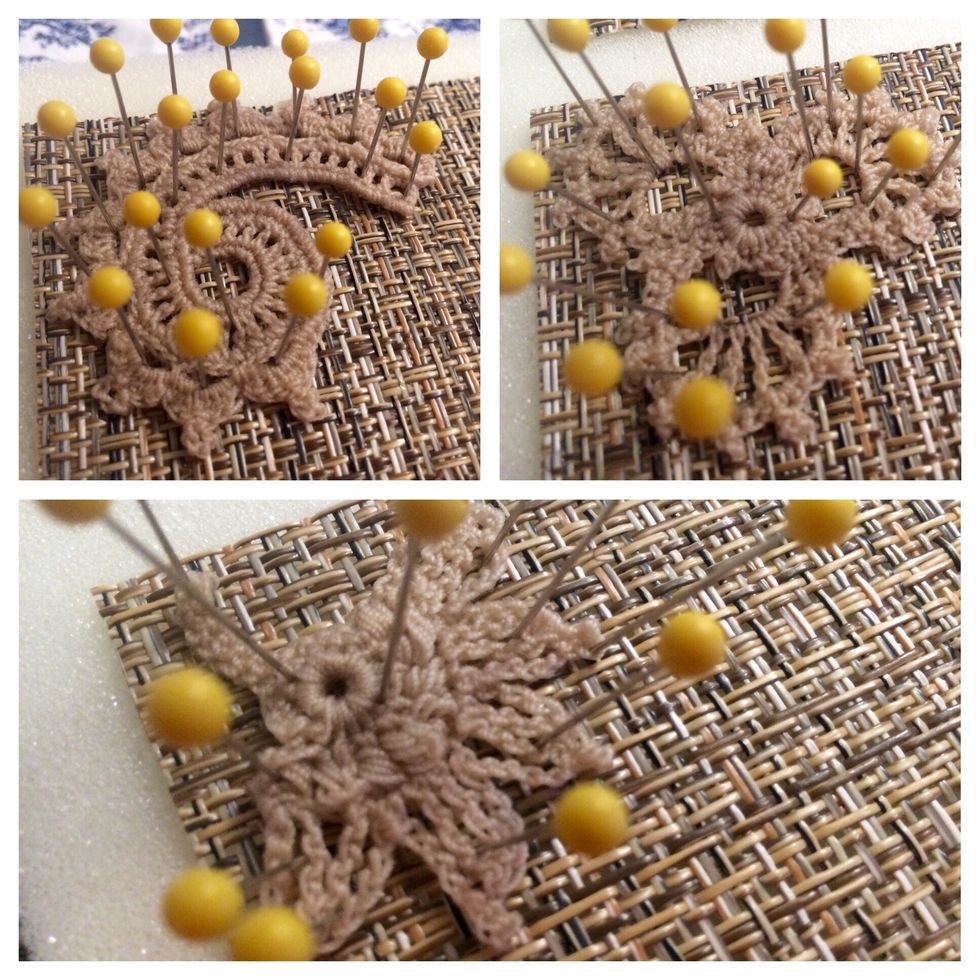 If you have embellishments that are wrinkled, wash them and lay them out the way you'd like them to dry. Here, I pinned them to a foam board. This will help them hold shape when you're ready to glue.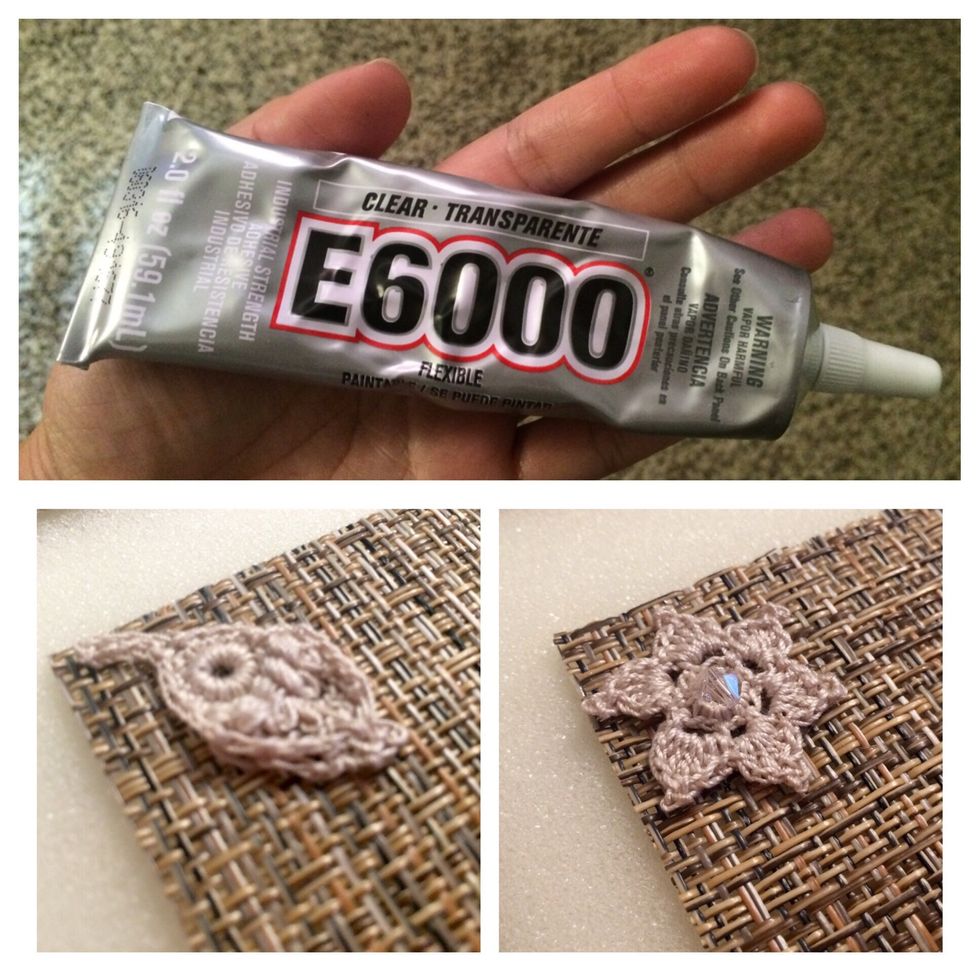 When your embellishments are ready for gluing (and dry, if you washed them), arrange them as desired on your coasters. Use the E6000 to affix them to your placemat squares.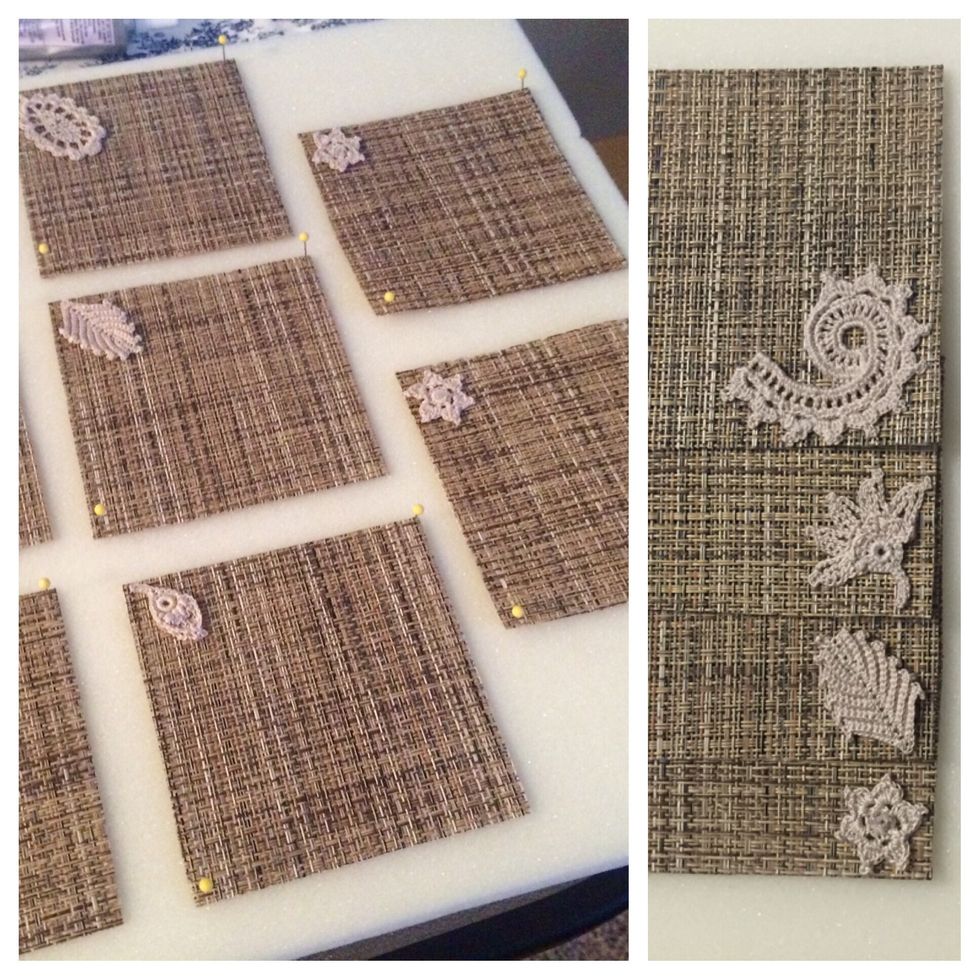 Allow glue to dry at least 24hrs before foisting your beverages upon your gorgeous coasters. Also a great gift idea.
Placemat
E6000 Glue
Scissors
Ruler
Dry Erase Marker
Embellishments