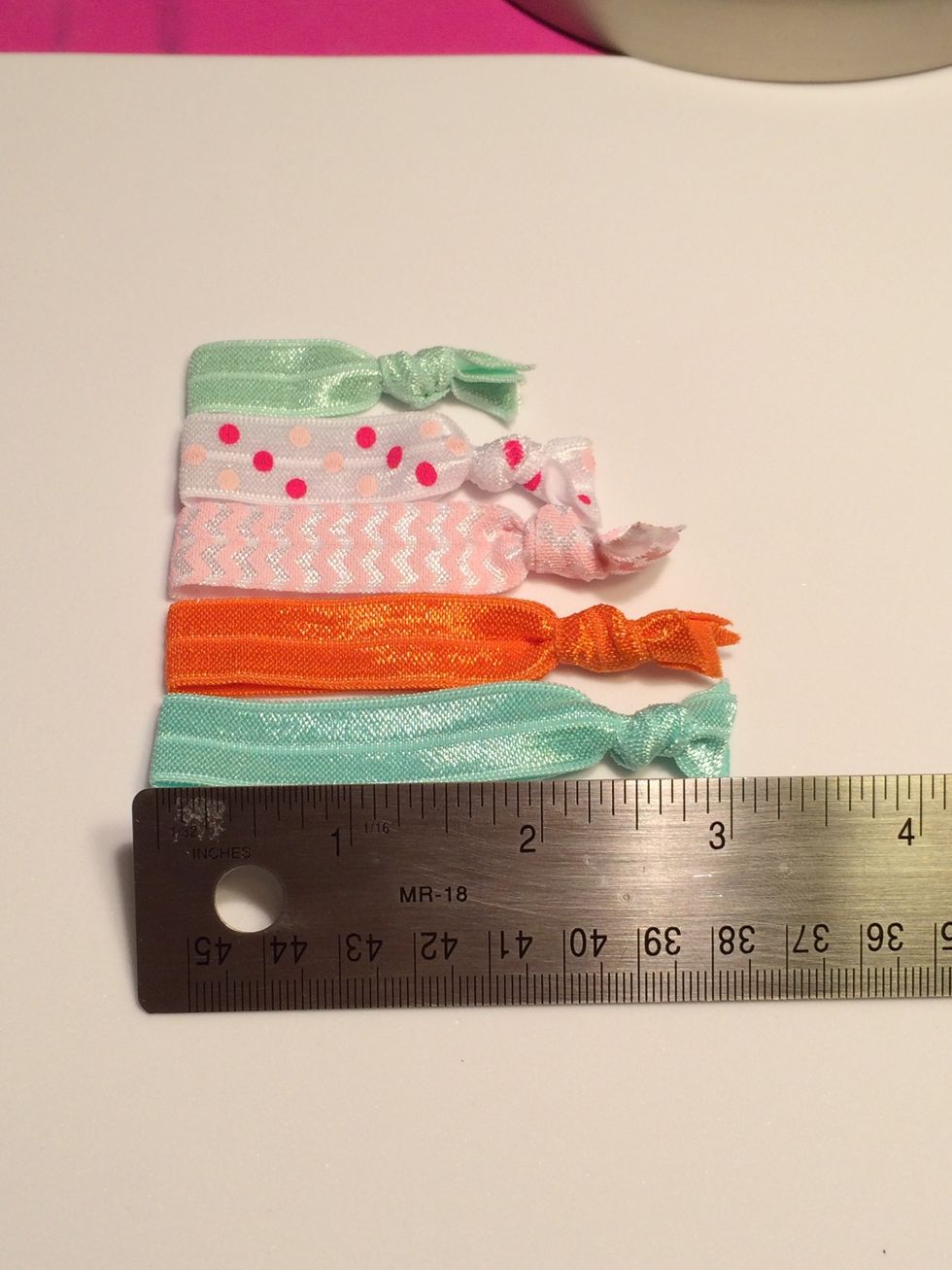 Decide the desired size of your ties. Average finished size is 3-4 inches. Consider the thickness of the hair and the size of your wrist. Younger ones will need smaller ties.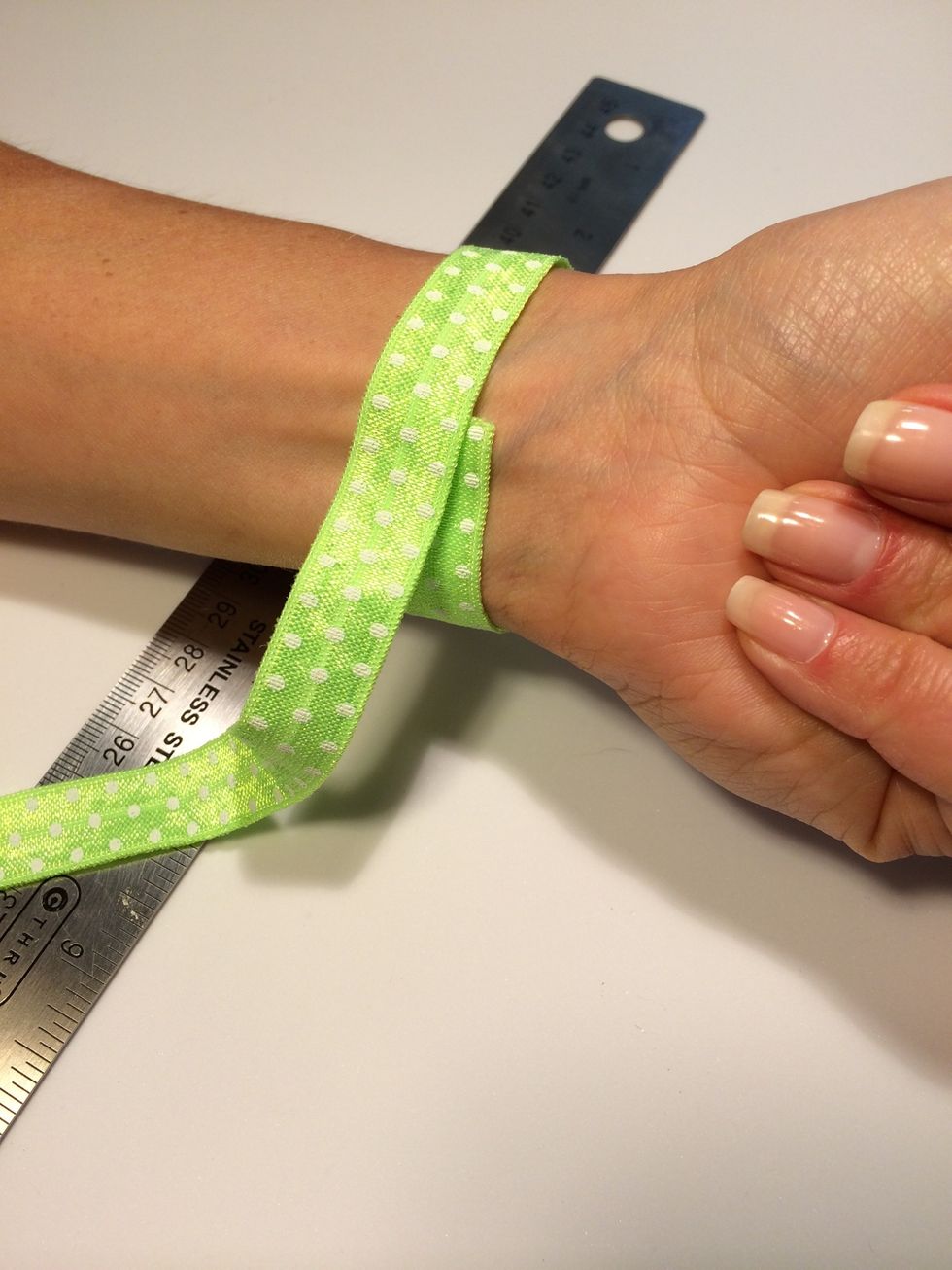 To do this, first measure the size of your wrist. Using your elastic, loosely wrap it around the smallest part of your wrist.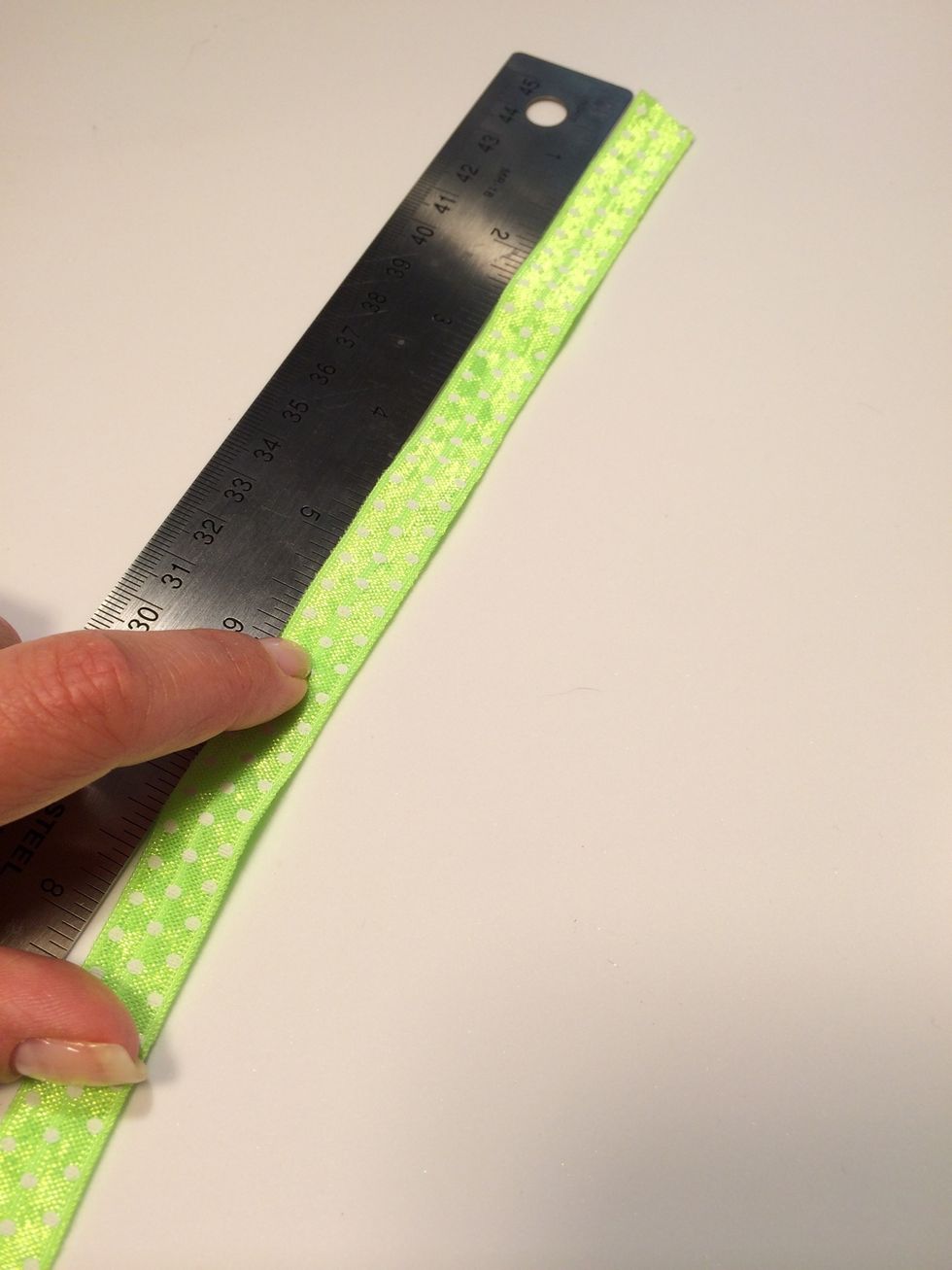 Visually mark where the end meets, and note this length on the ruler. I have small wrists at 5.5 inches. Average wrist size female 6-7 and 7-8 for male. Then add on about 3 inches.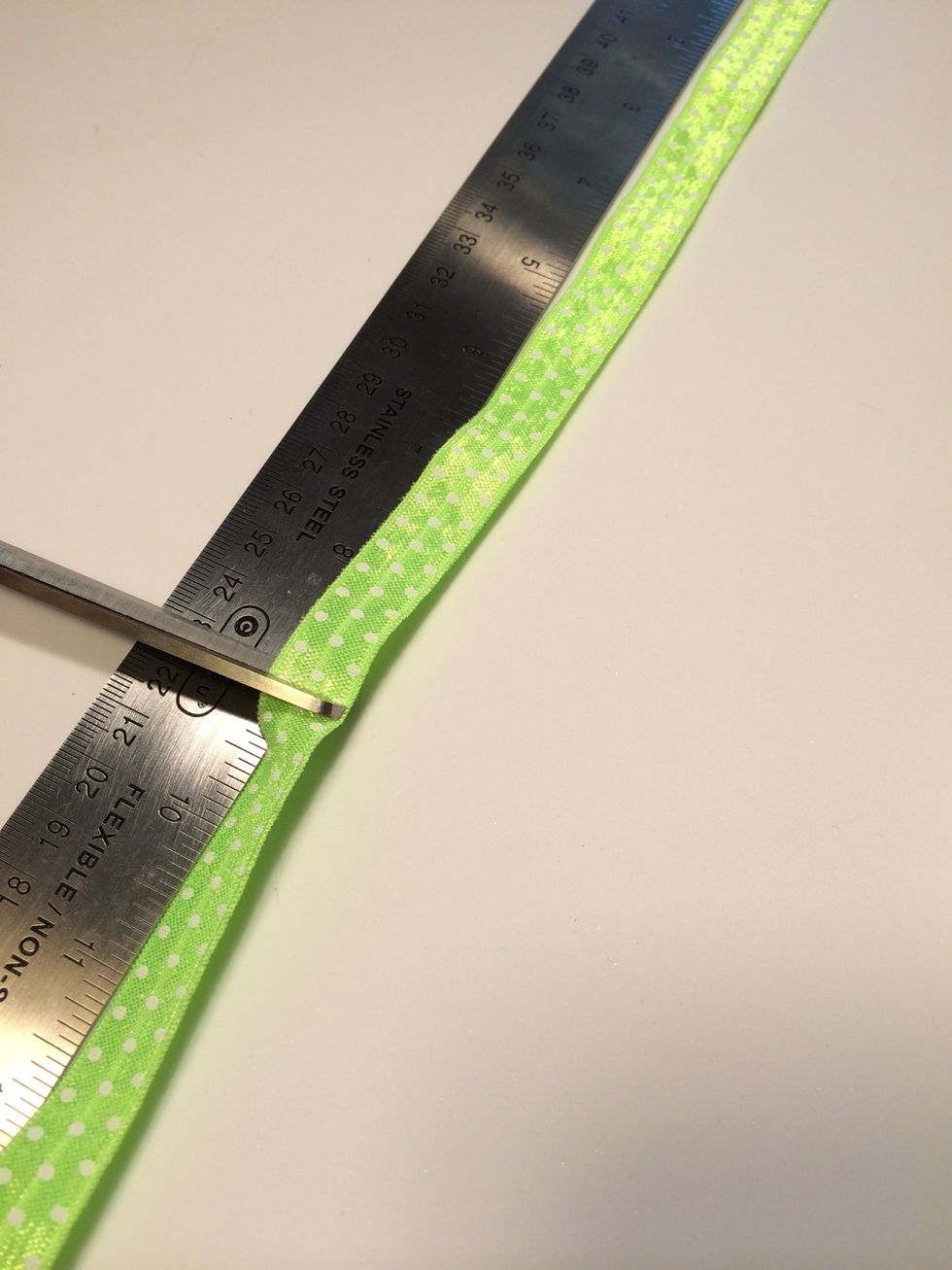 For my wrist size, I have found a full 9 inch cut comfortable.
Experiment with the first couple you make. When I make them for others, I typically do a 10 inch cut. For little ones, try 7-8 inch cut.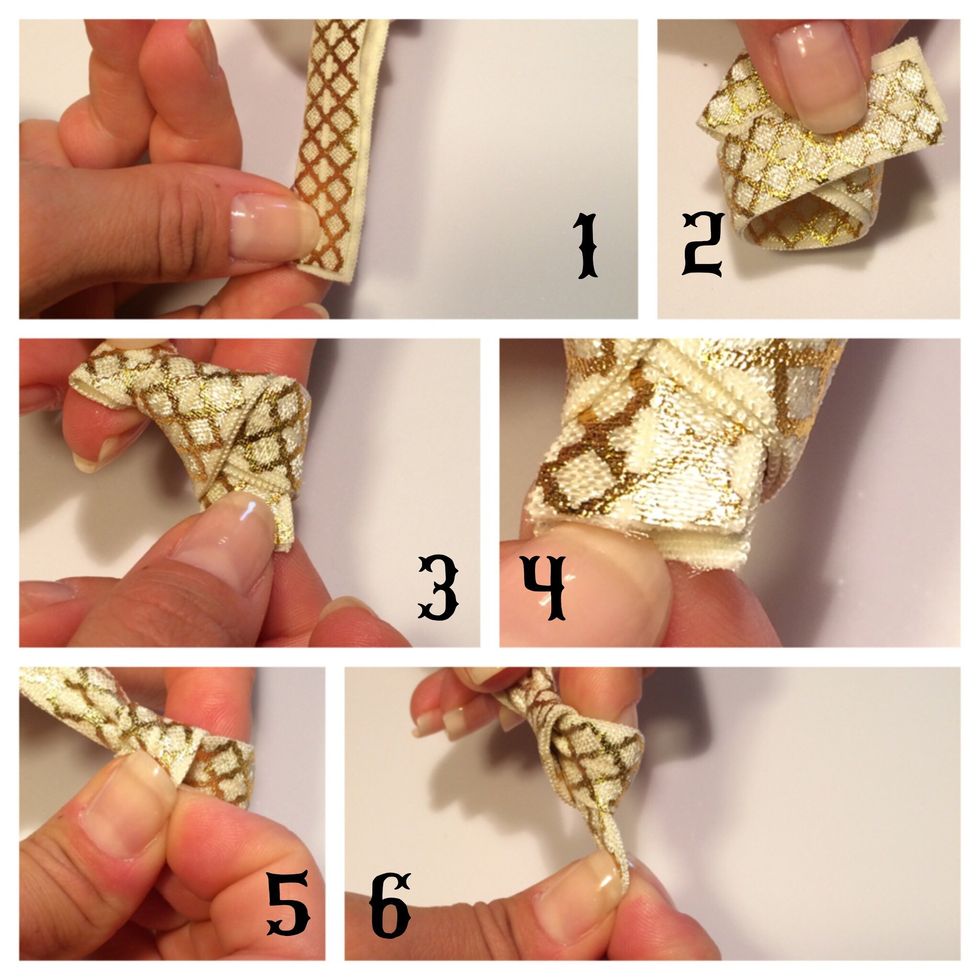 1.Fold cut elastic in half 2.Loop around fingers 3.Tuck ends through and pull gently 4. Adjust ends making sure they're even 5. Hold ends between fingers and using nails adjust edge of knot 6. Pull!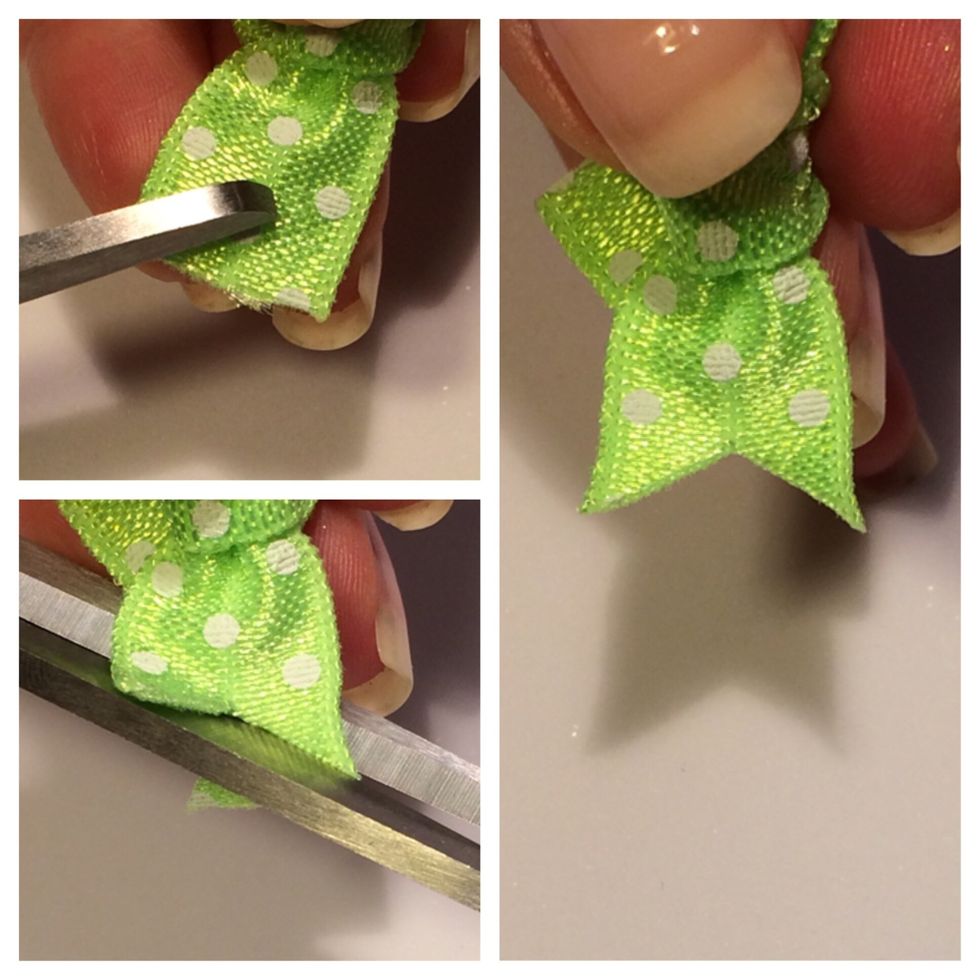 Trim your ends after tying the knot. Do each end one at a time. You can do a classic slanted cut or a 2-point cut. I have no idea what it's actually called, but 2-point cut sounds good. 😉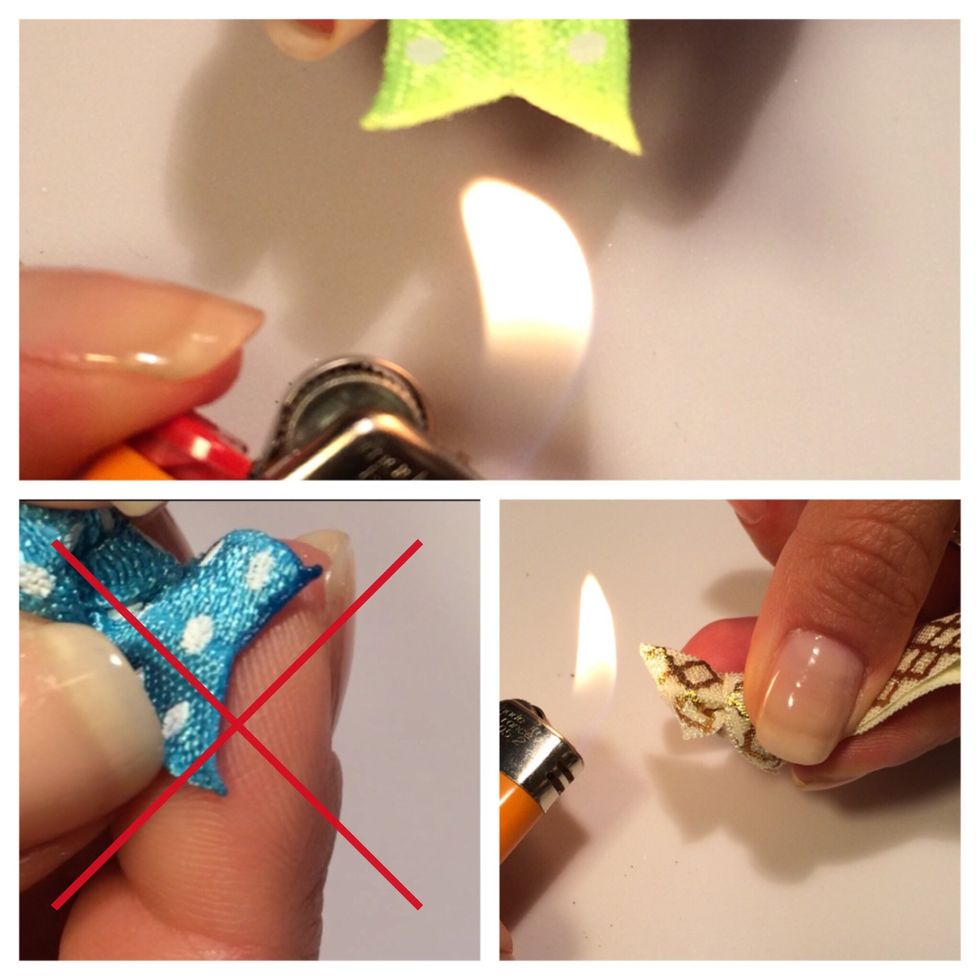 Using a lighter (adult supervision) HEAT the ends of the ties. Do NOT burn them. You just want enough heat to melt the edges, so they won't fray.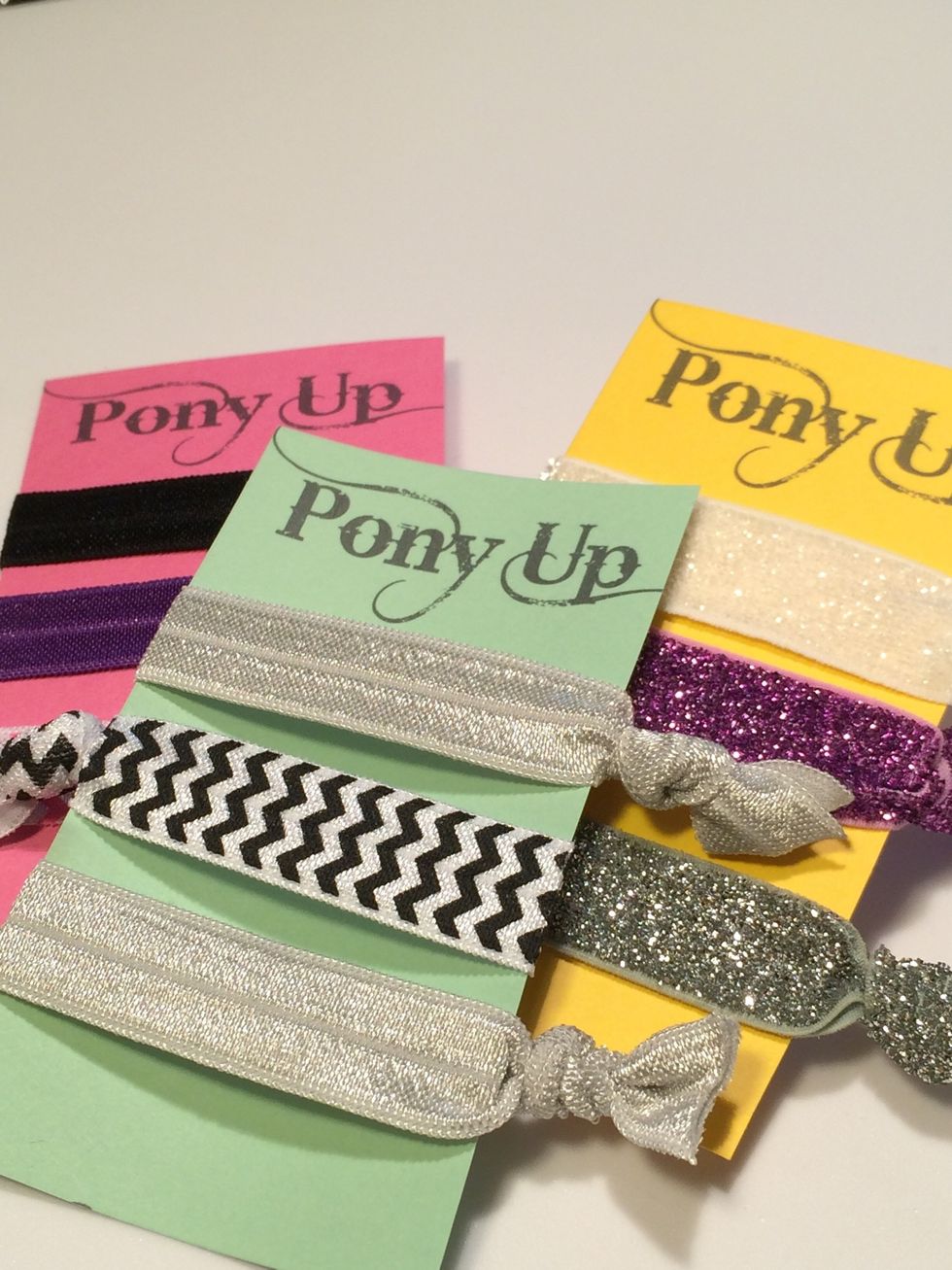 I found these cute "Pony Up" pre-made cards online from Crafting Chicks. Just print on card stock. You get 5-6 cards a sheet. They make great gifts or present toppers. http://tinyurl.com/q9to8bv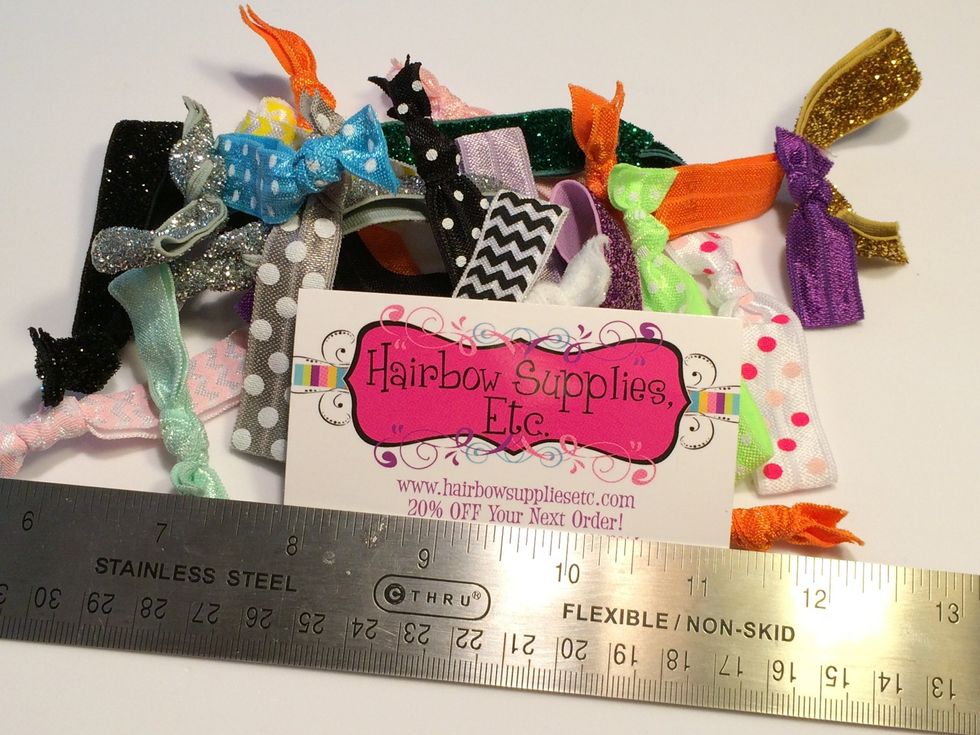 Fabric stores should have elastic. I purchased mine online from Hairbow Supplies Etc. They had many colors and designs. You can also get the grab bag pack that will have a little bit of everything.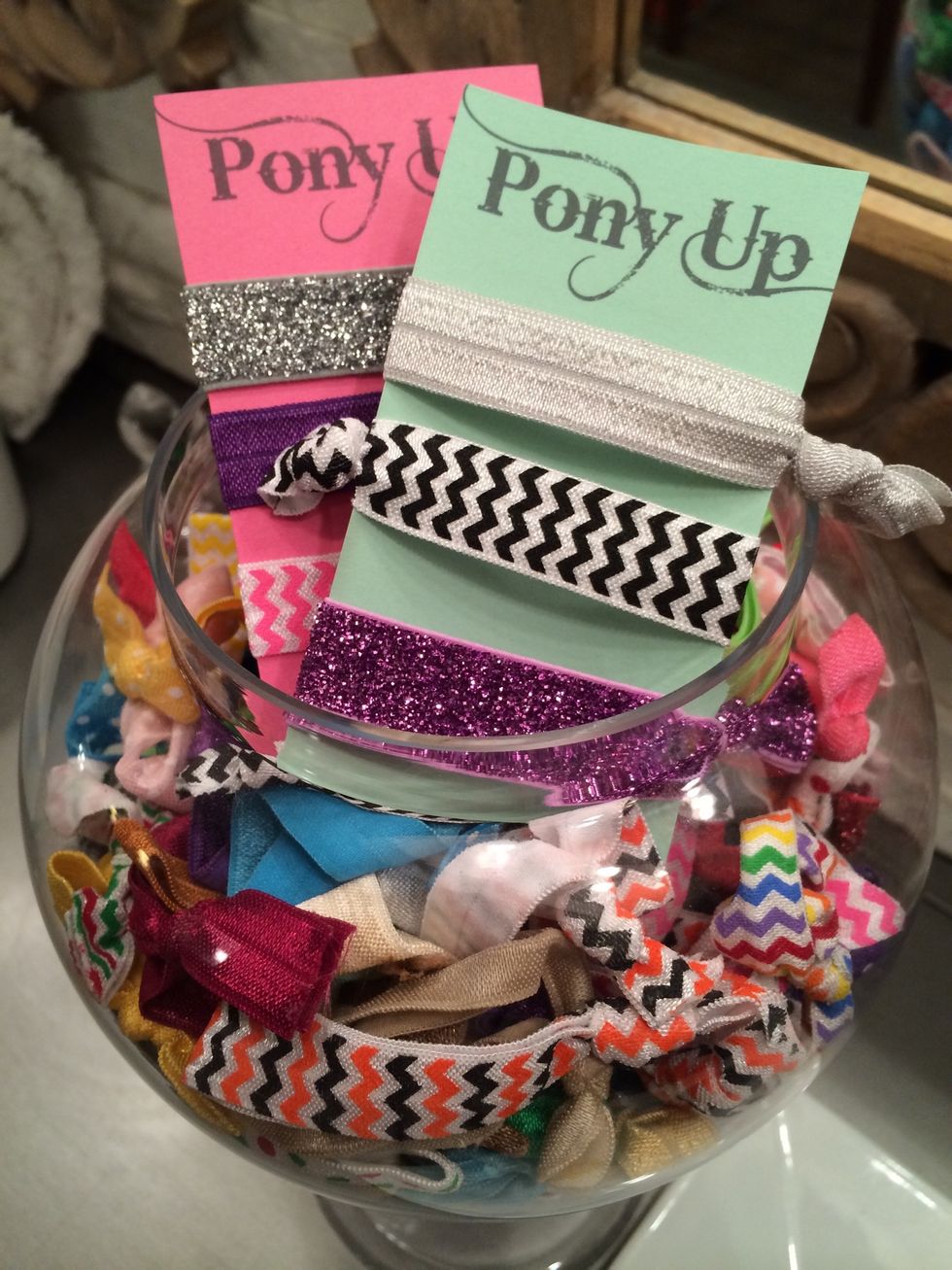 The Grab Bag is $17.95 for 58 Yard of elastic. That's 3 hair ties a yard. 174 hair ties total @ 10¢ each. Your hair will be fabulous and crease less for the rest of your life!!!!
1.0yd 5/8 fold over elastic
1.0 Fabric Scissors
1.0 Lighter/Matches
1.0 Ruler
1.0 Hair 😉