Basbousa is a pastry popular in Middle Eastern countries that's easy to make and tastes great ⭐
191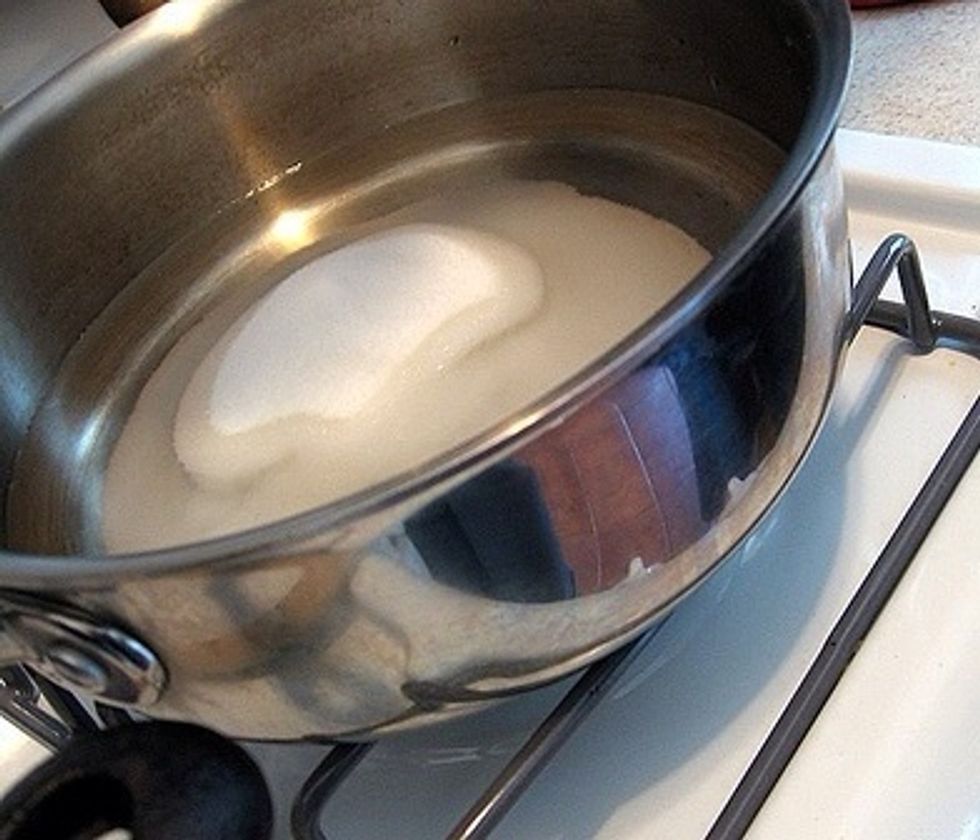 Create your simple syrup by completely dissolving the sugar in the water. Afterwards, add the vanilla and lemon juice and bring the mixture to a boil. Add in butter and turn off the heat. Keep warm.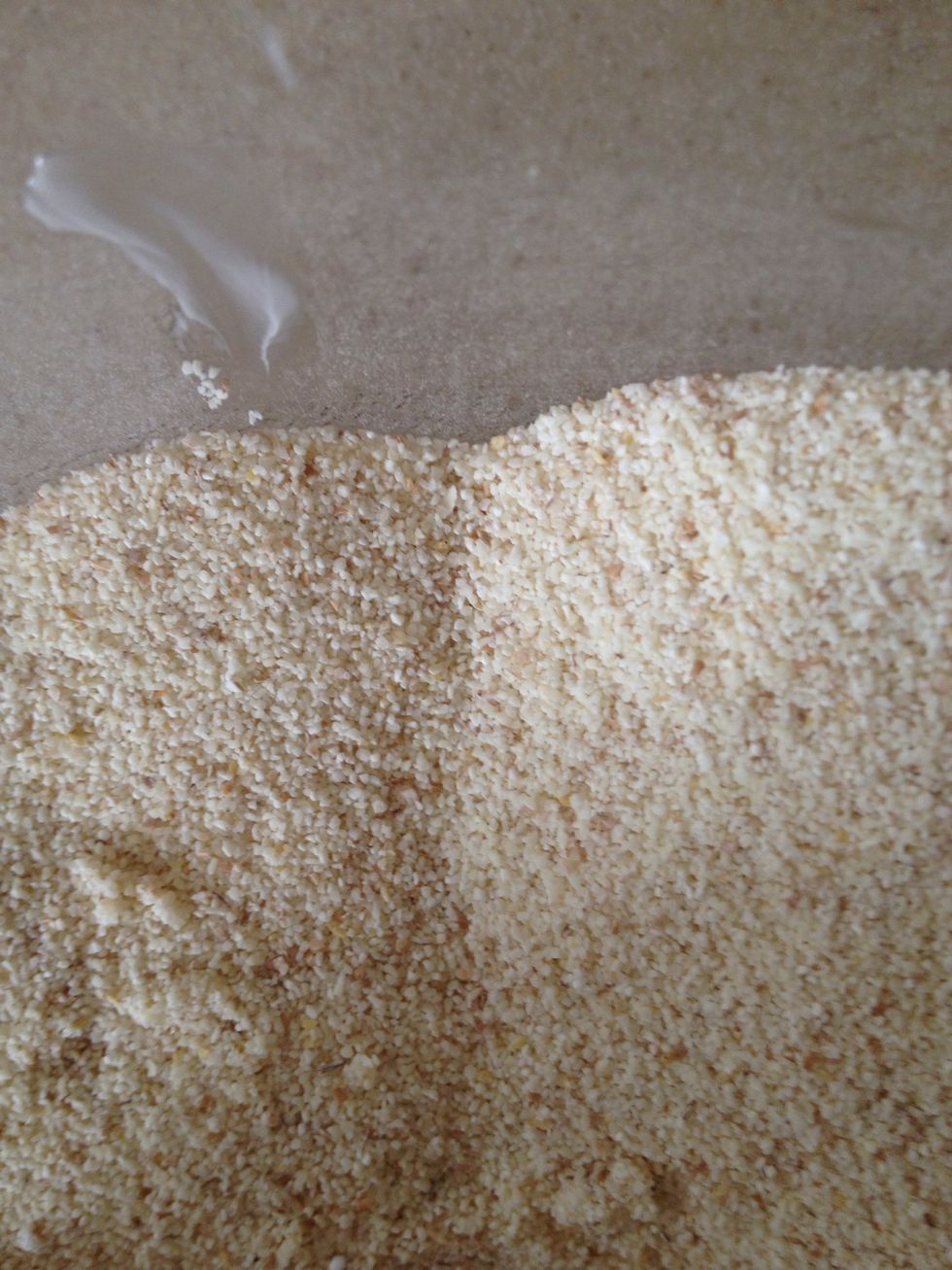 In a separate bowl, combine semolina, baking powder, and baking soda.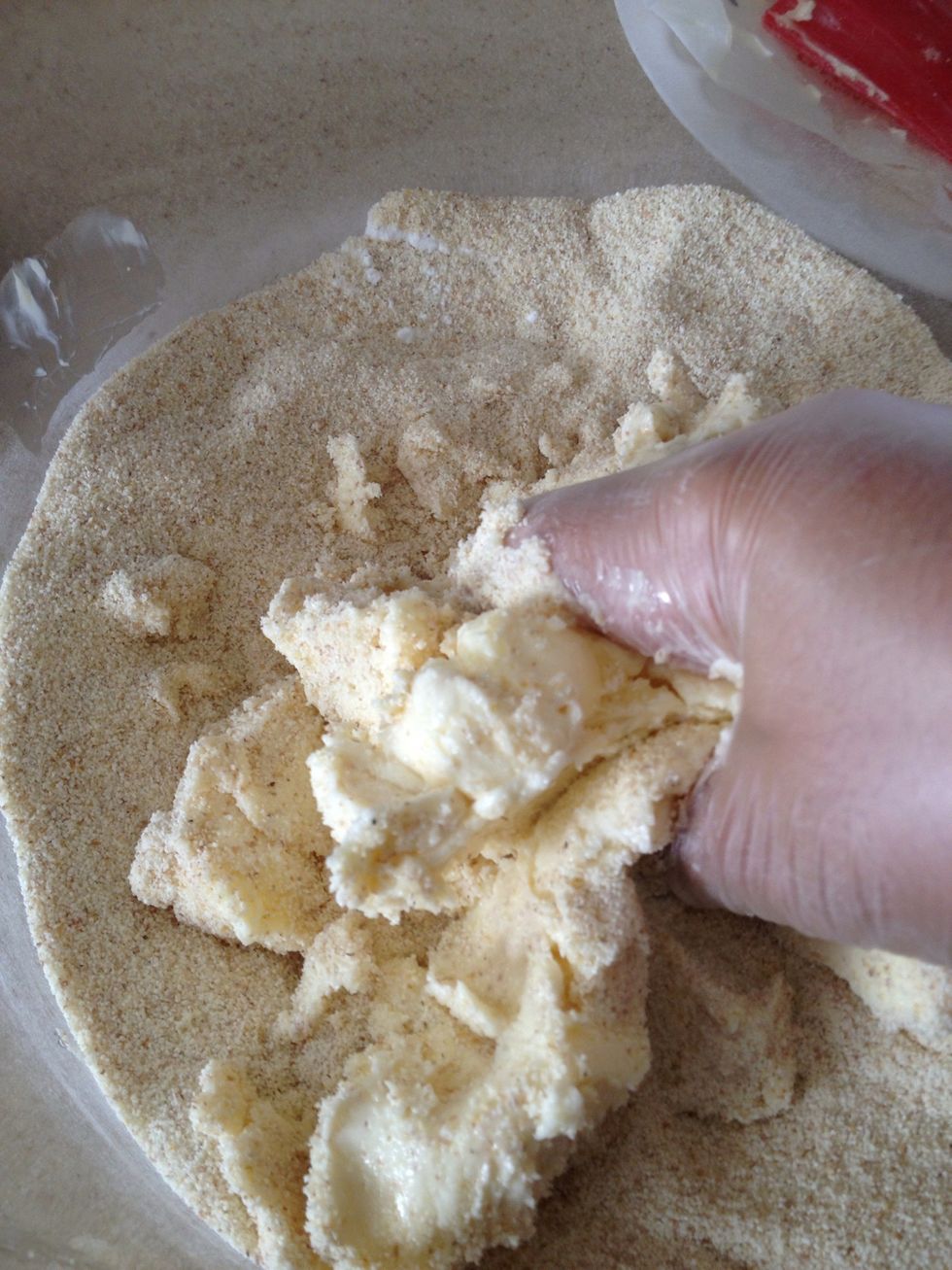 Fold in softened butter, I like to use a gloved hand because reasons.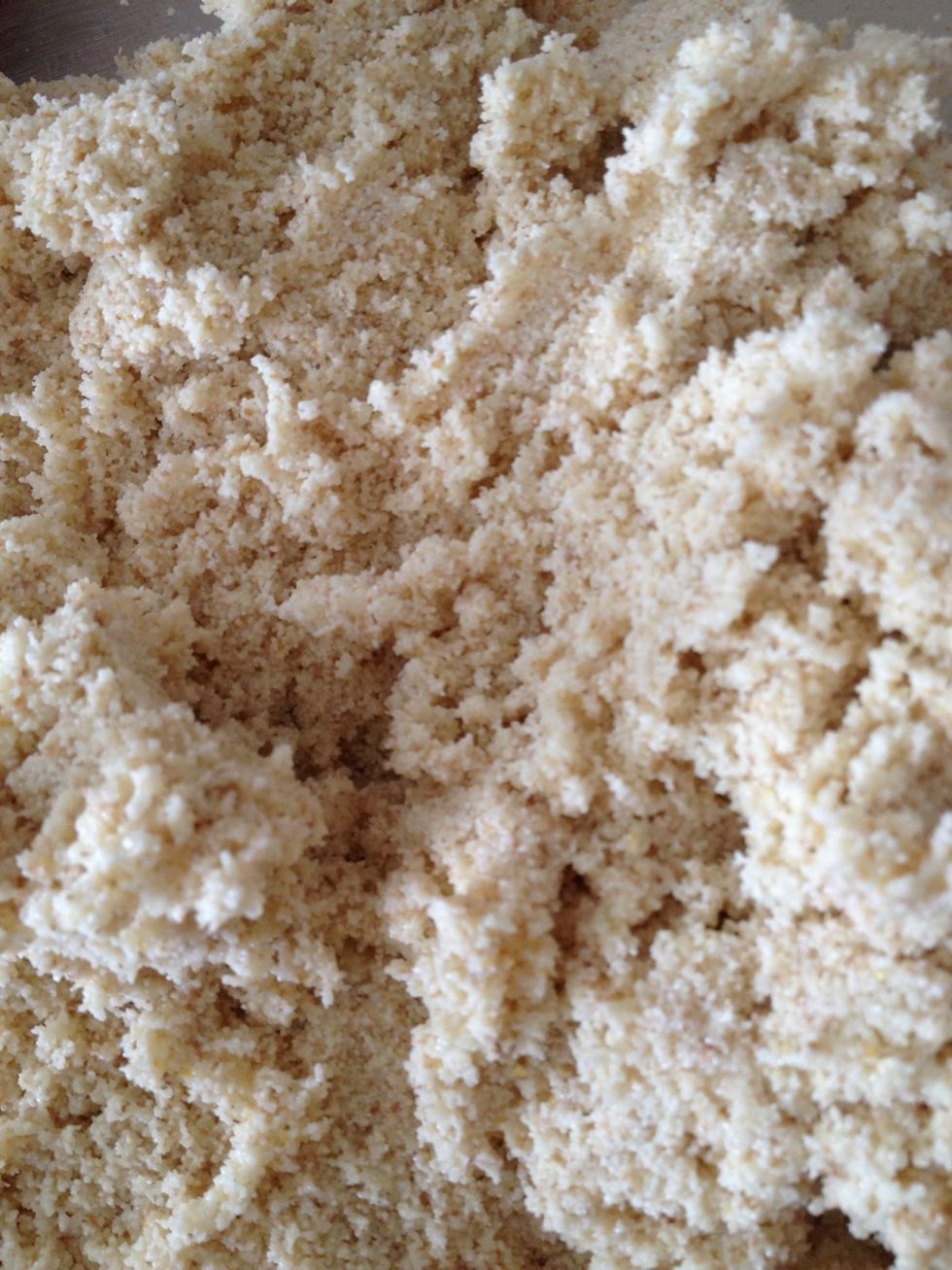 Incorporate the butter evenly into the mixture. Using a gloved hand makes this part easier.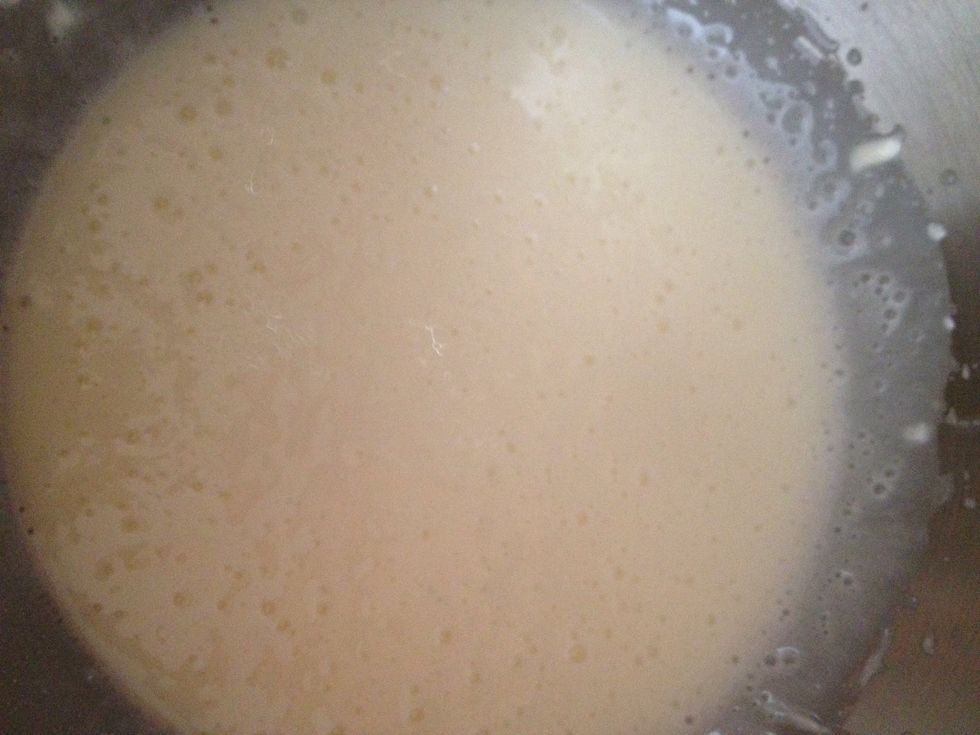 In another bowl, beat the sour cream until it's fluffy, and slowly add the cup of sugar to it. Tip: make sure to scrape the bottom of the bowl because sugar tends to aggregate there.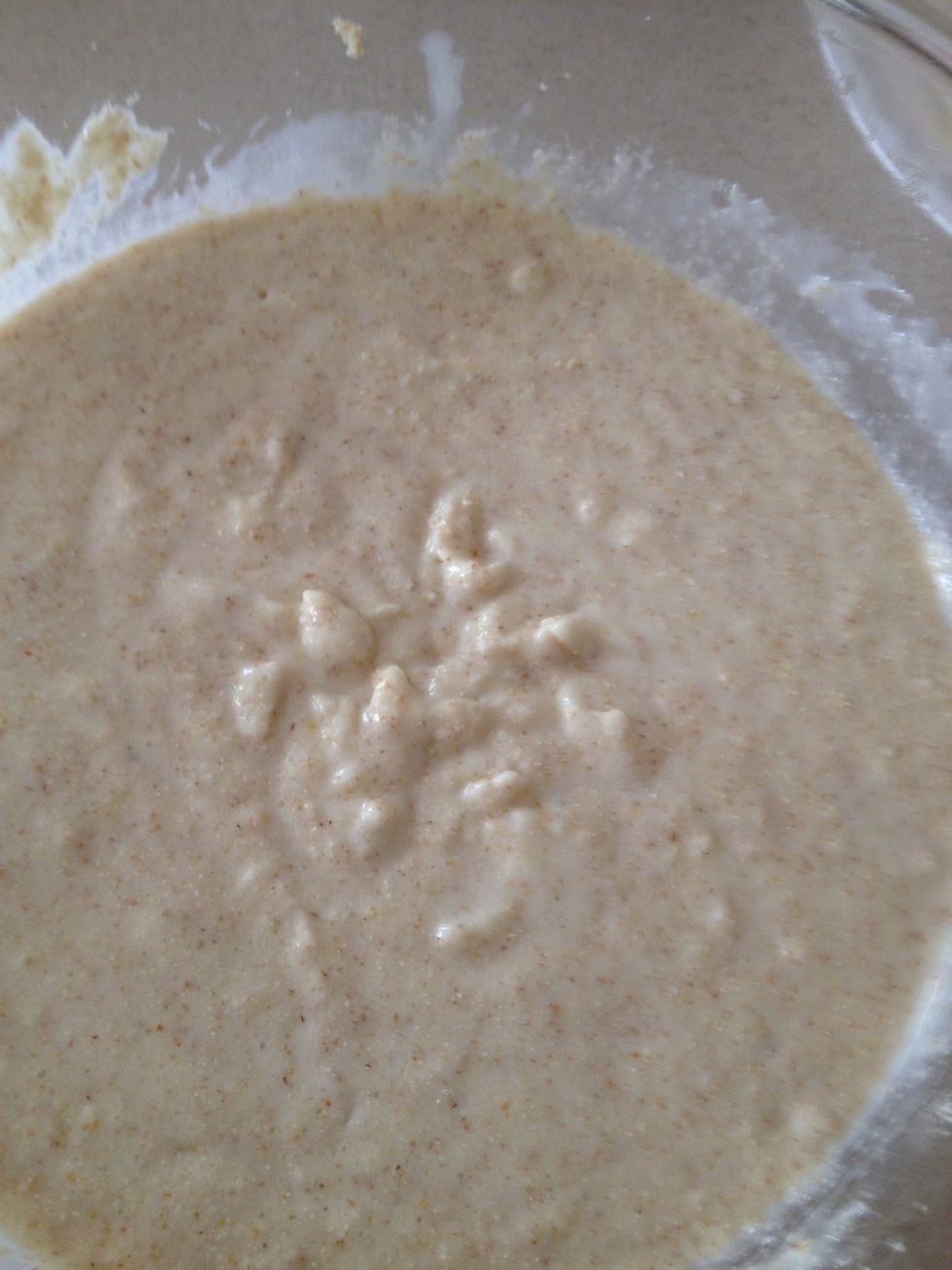 Combine sour cream mixture and semolina mixture and mix well.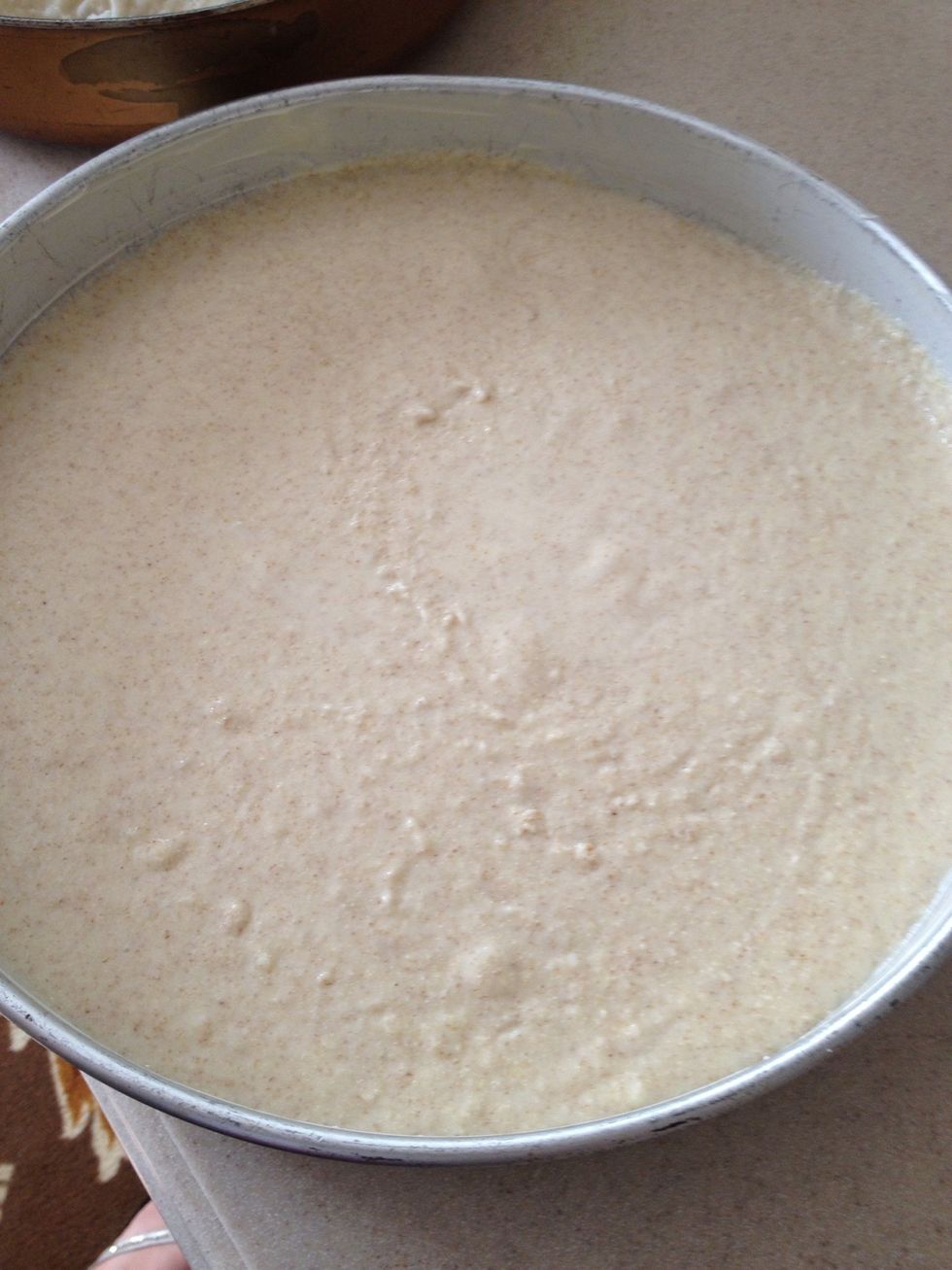 Pour into a greased baking dish. Make it shallow enough so that the Basbousa is no more than 1" thick and LEVEL.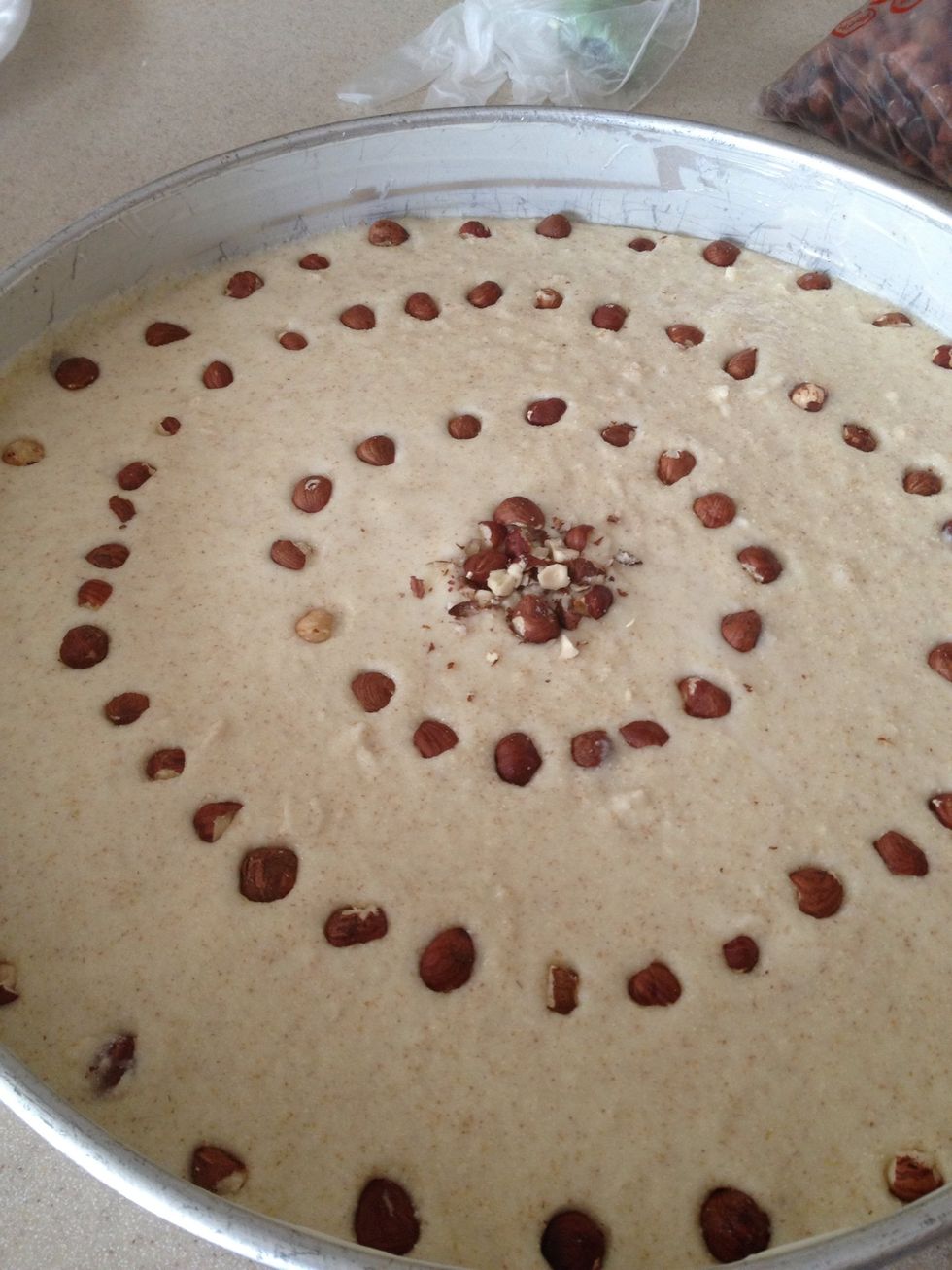 If you're using nuts, prepare them as garnish. I like crushed hazelnuts or peeled/halved almonds. You can arrange them or randomly place them wherever. Just make sure to "embed" them in the basbousa.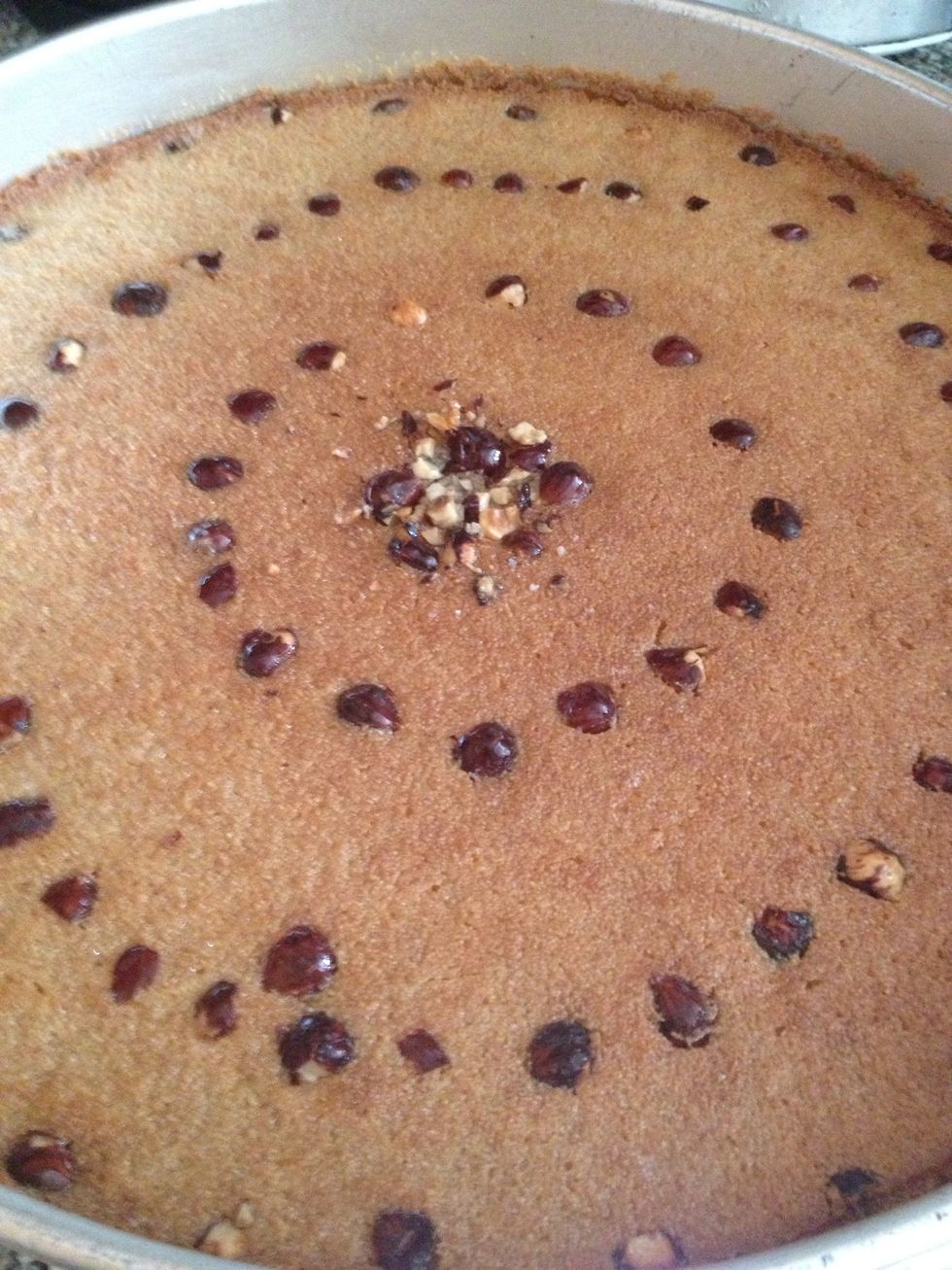 Stick it on the top rack of a 350*F oven for 30 minutes. Afterwards broil the top until it is golden brown.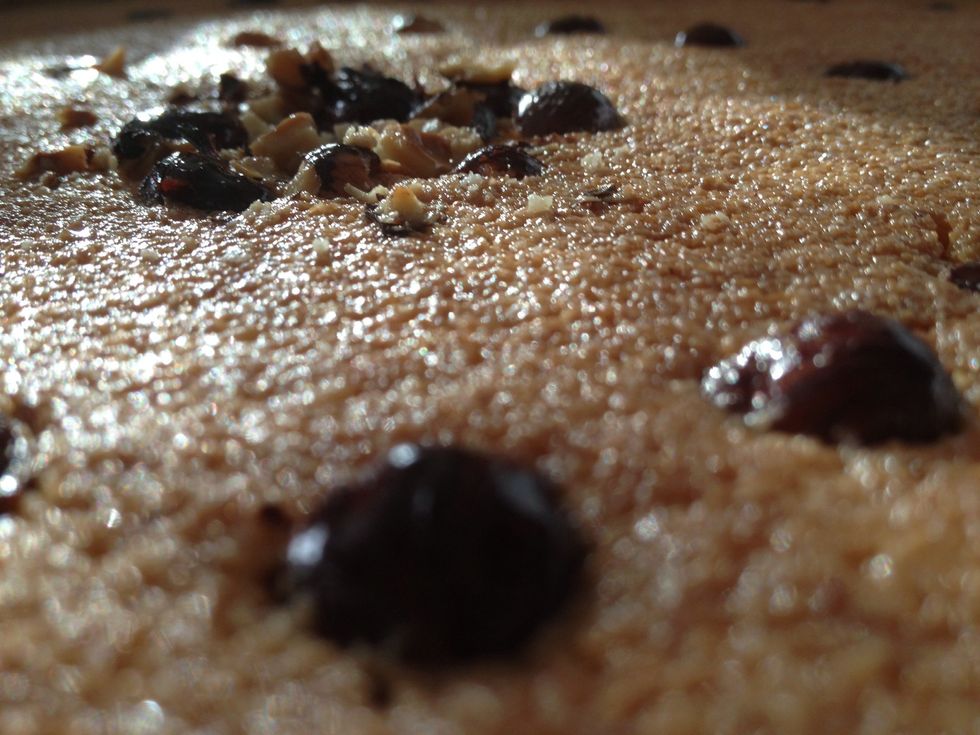 Pour the hot syrup mixture into the surface of the basbousa while its still warm. Don't worry, it will seep in. Place your basbousa into your oven (it's off, but should still be warm) for 10 minutes.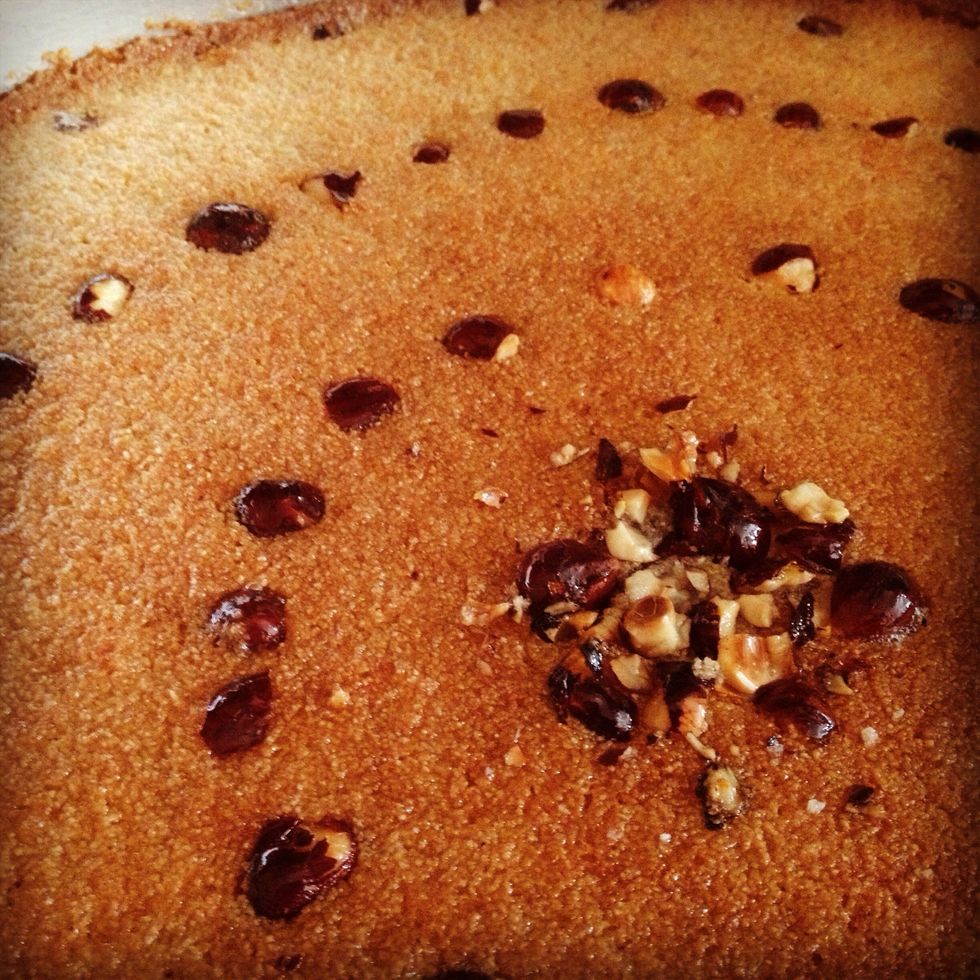 Enjoy!
For the Syrup:
1.0c Water
1.0c Sugar
1.0tsp Lemon juice
1.0Tbsp Butter (melted)
1.0pch Vanilla extract
For the pastry:
2.0c Farina (or any semolina wheat)
1.0c Sugar
0.0tsp Baking powder
0.0tsp Baking soda
1.0c Sour cream
8.0Tbsp Butter (melted)
Optional: Any kind of nuts for garnish