How to make eggy buckets
Great for families or friends round for breaky, simple quick and tasty!!! 😃
42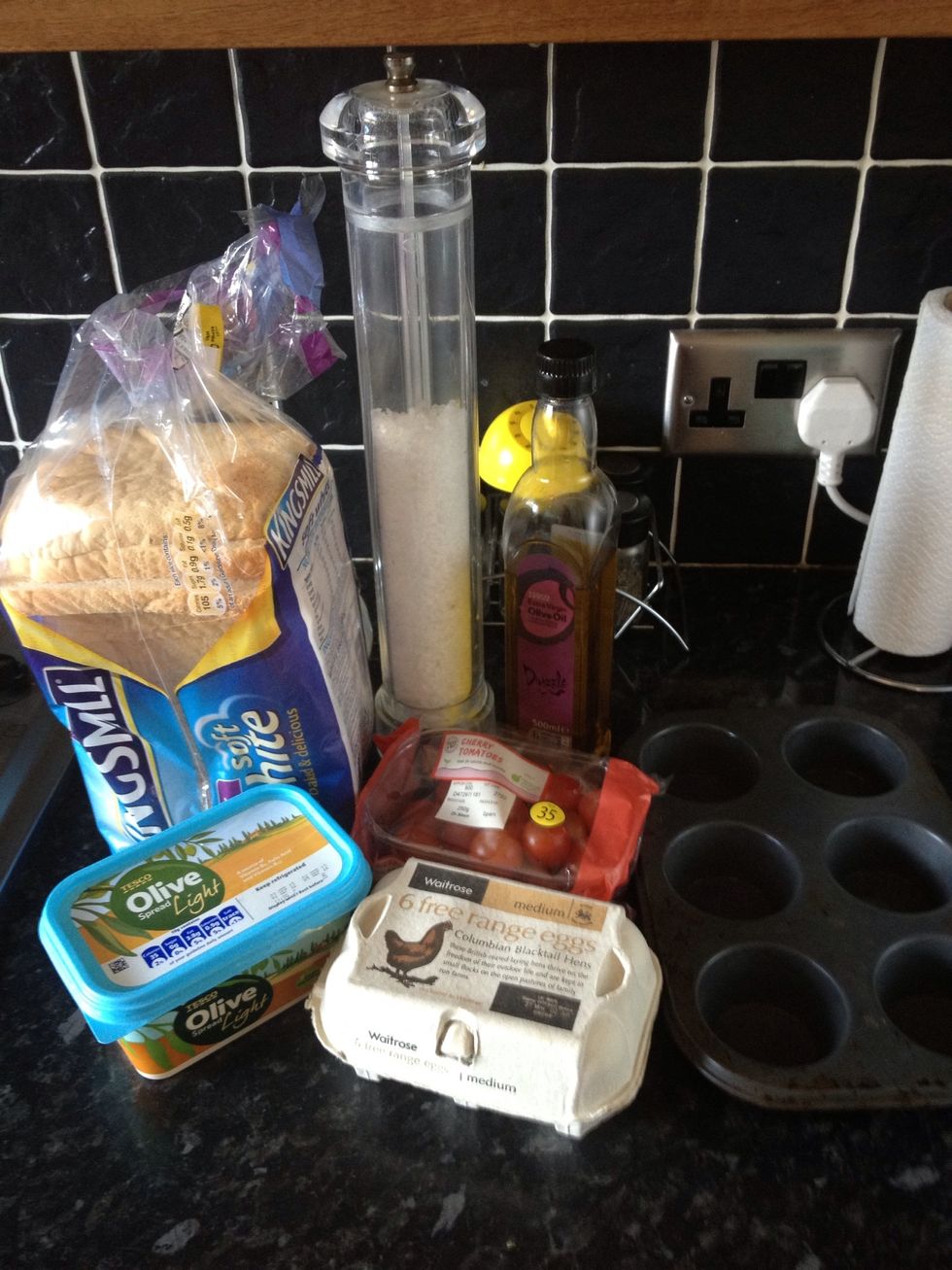 Gather your supplies!!!
Slice of the crusts and butter one side. Eat the crusts if you want curly hair!!! 😉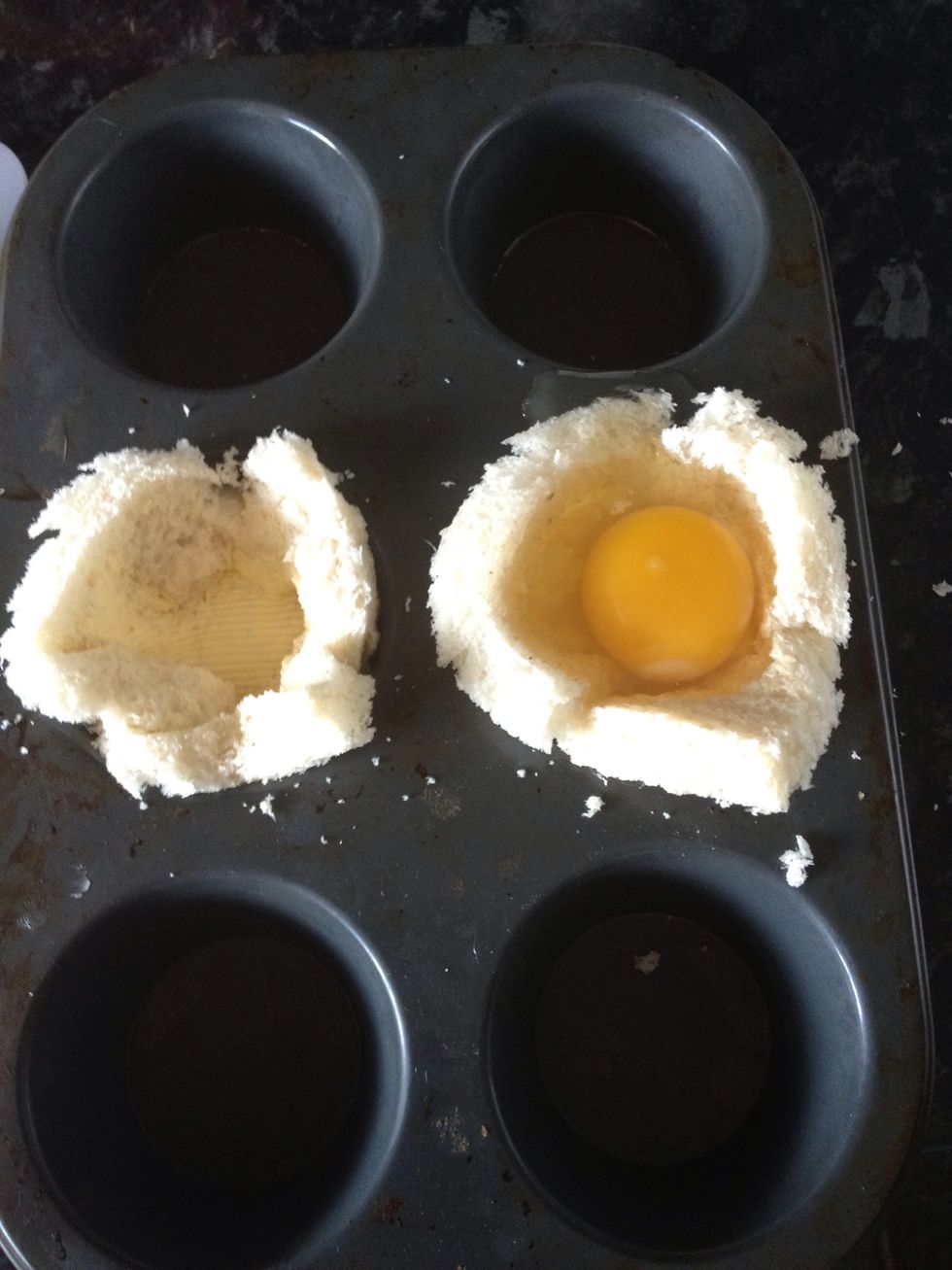 Squish the bread into the muffin tray if you using a metal tray use a little drop of oil so the bread doesn't stick, Add your eggs.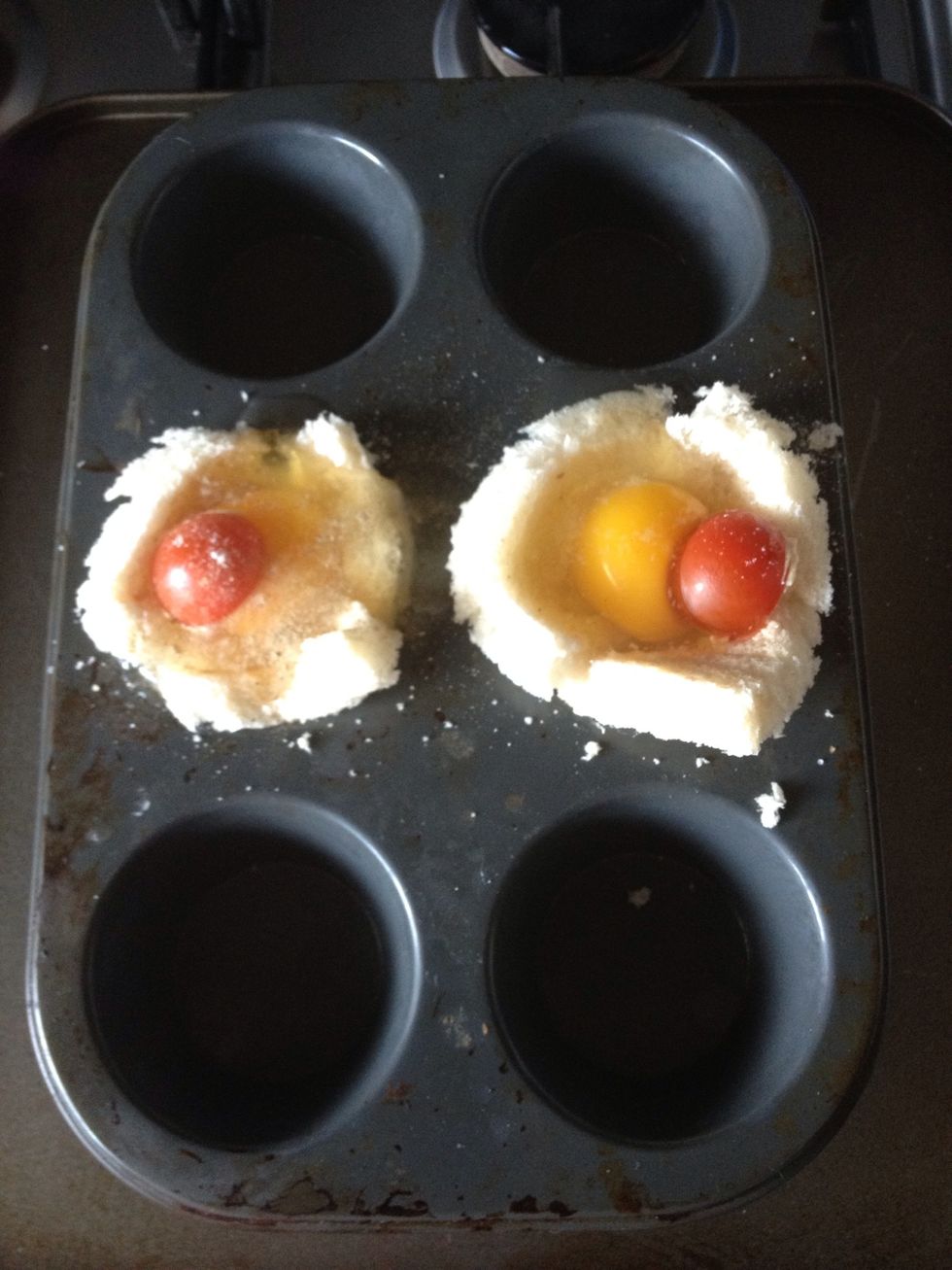 Add the tomatoes and salt and pepper. Put in the oven 180c for about 10-15 mins depending on the size of your eggs! Or till the whole of the egg turns white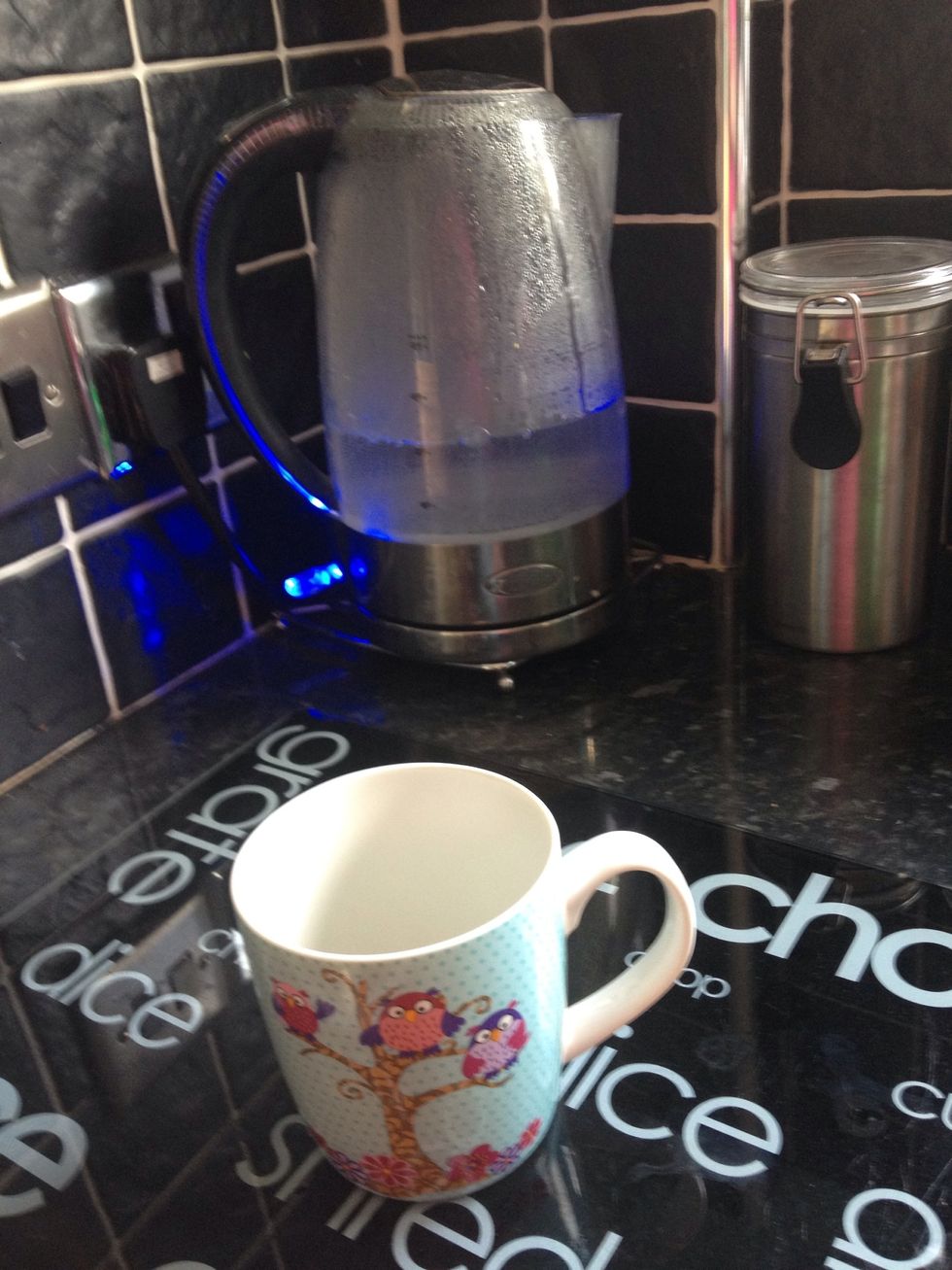 Make a brew!!!
Enjoy nom nom nom!!!
Please feel free to look me up Lstn1986.blogspot.co.uk 😃
Bread
Eggs
Butter
Cherry tomatos
Salt & pepper
Oliver oil
Muffin tray