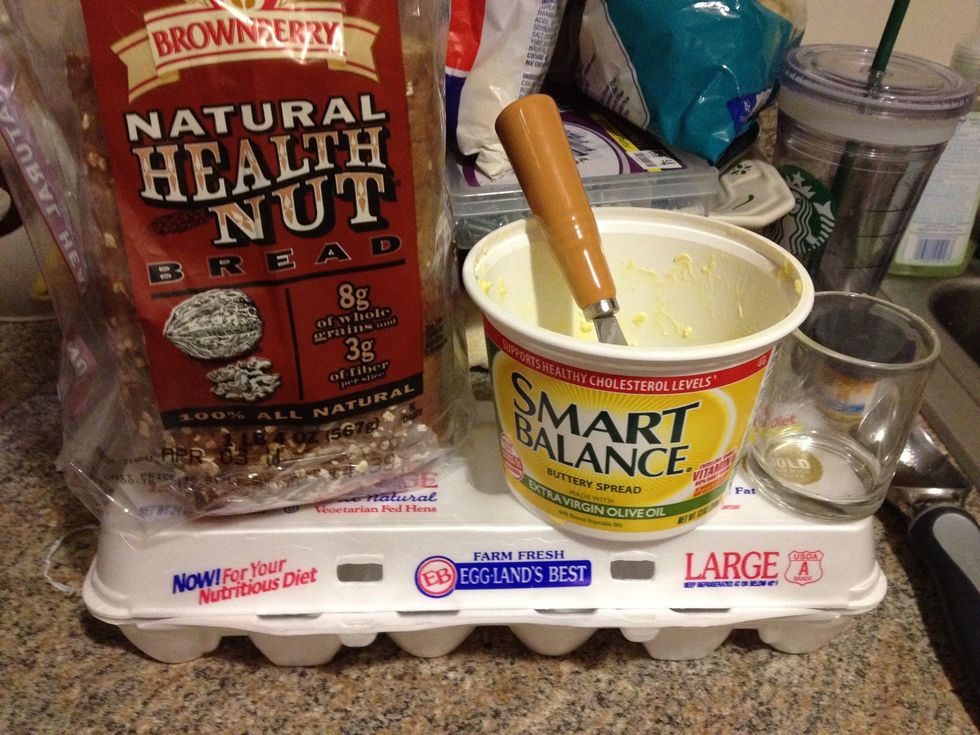 This is whatcha need!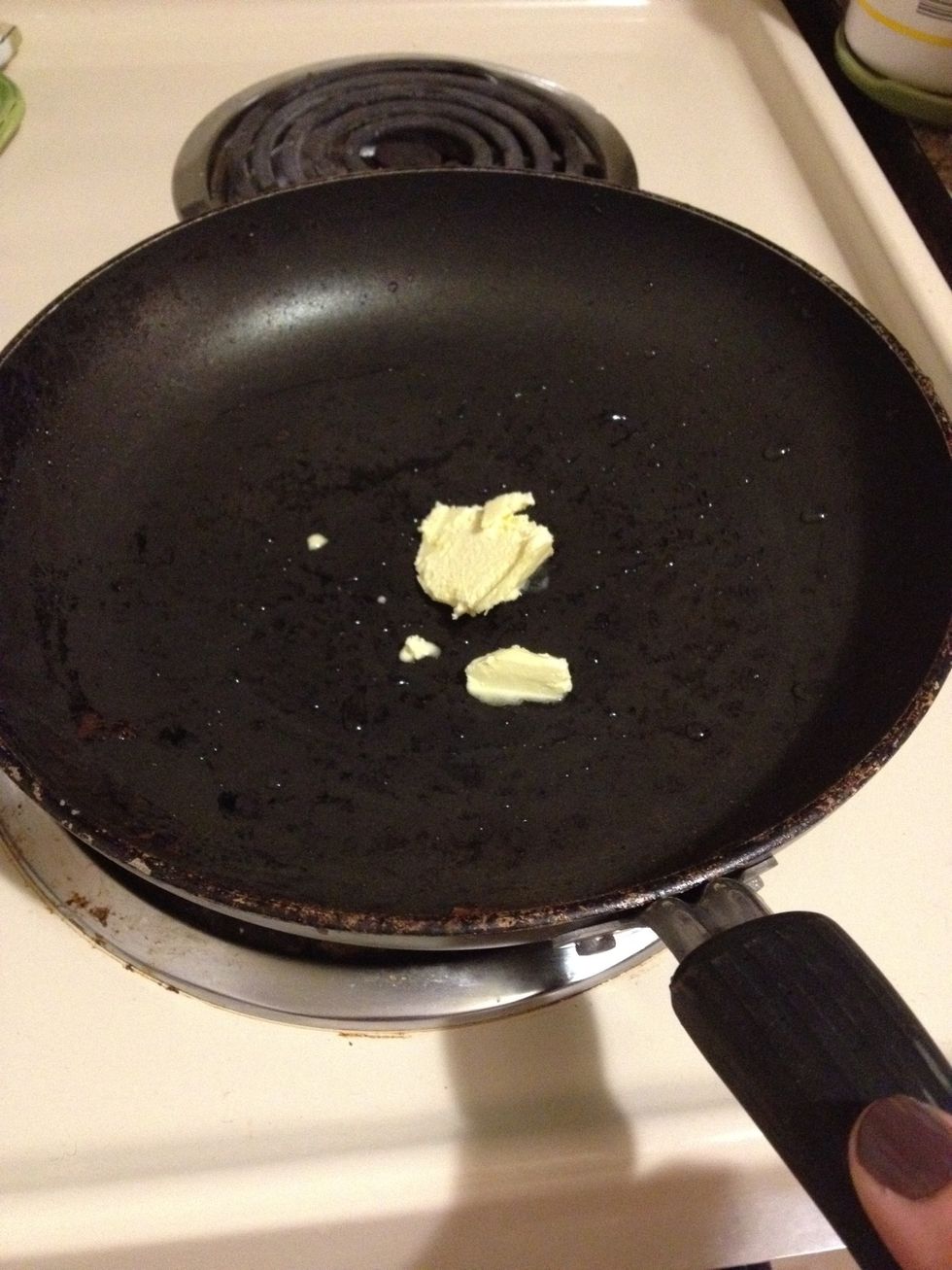 Put some butter in a pan.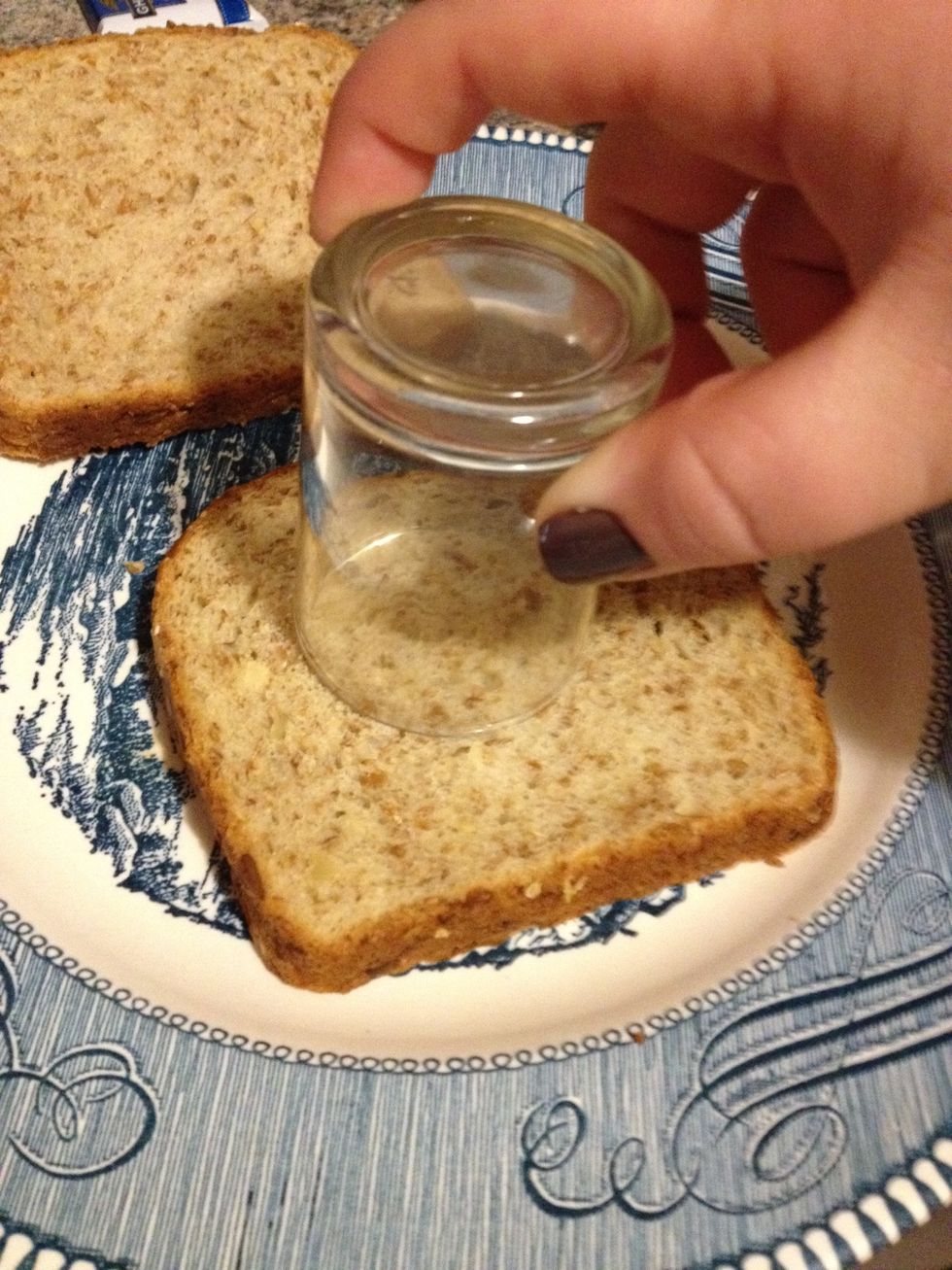 Take your cup and squish it into your bread to make a lil circle.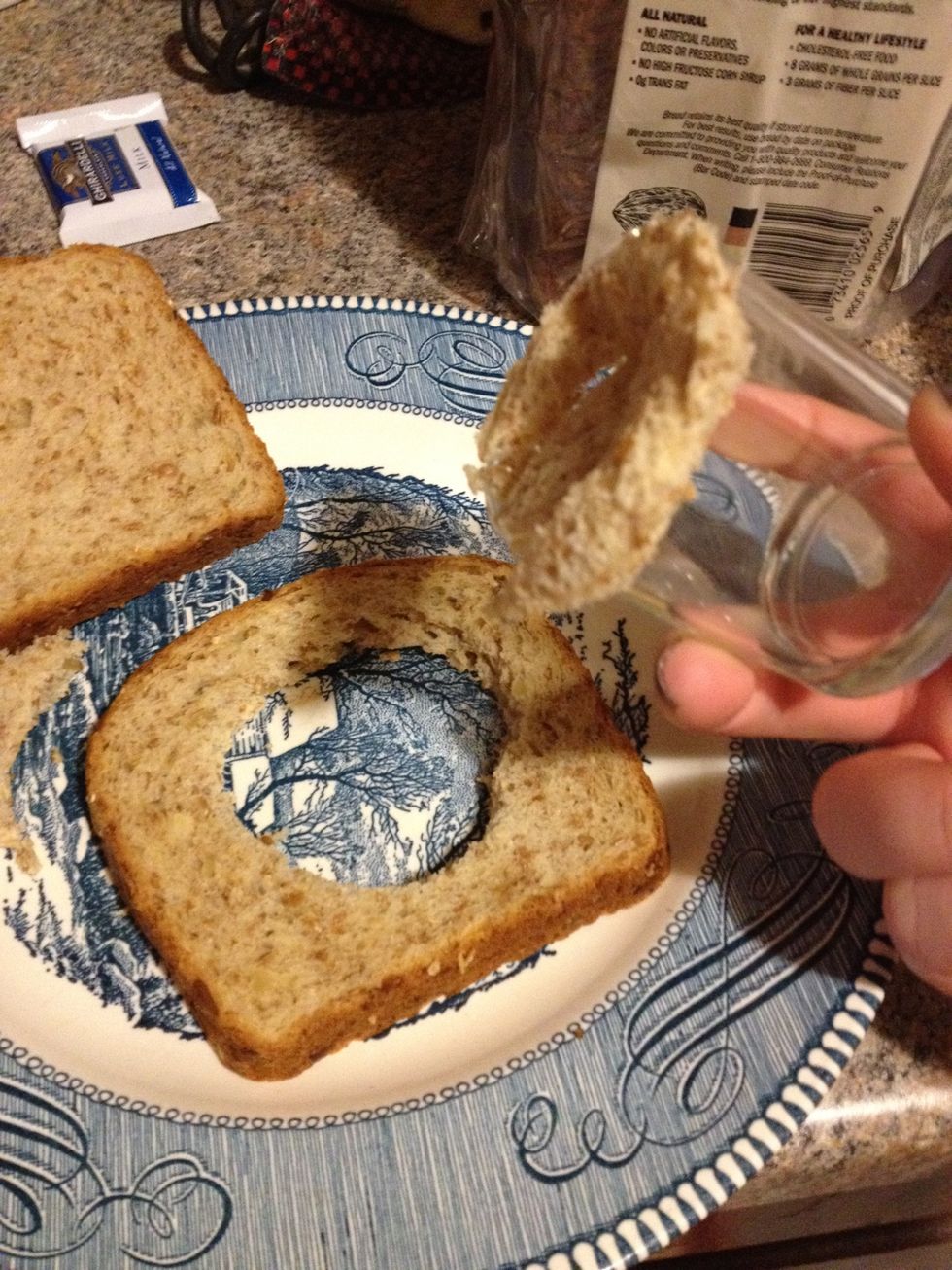 Like this!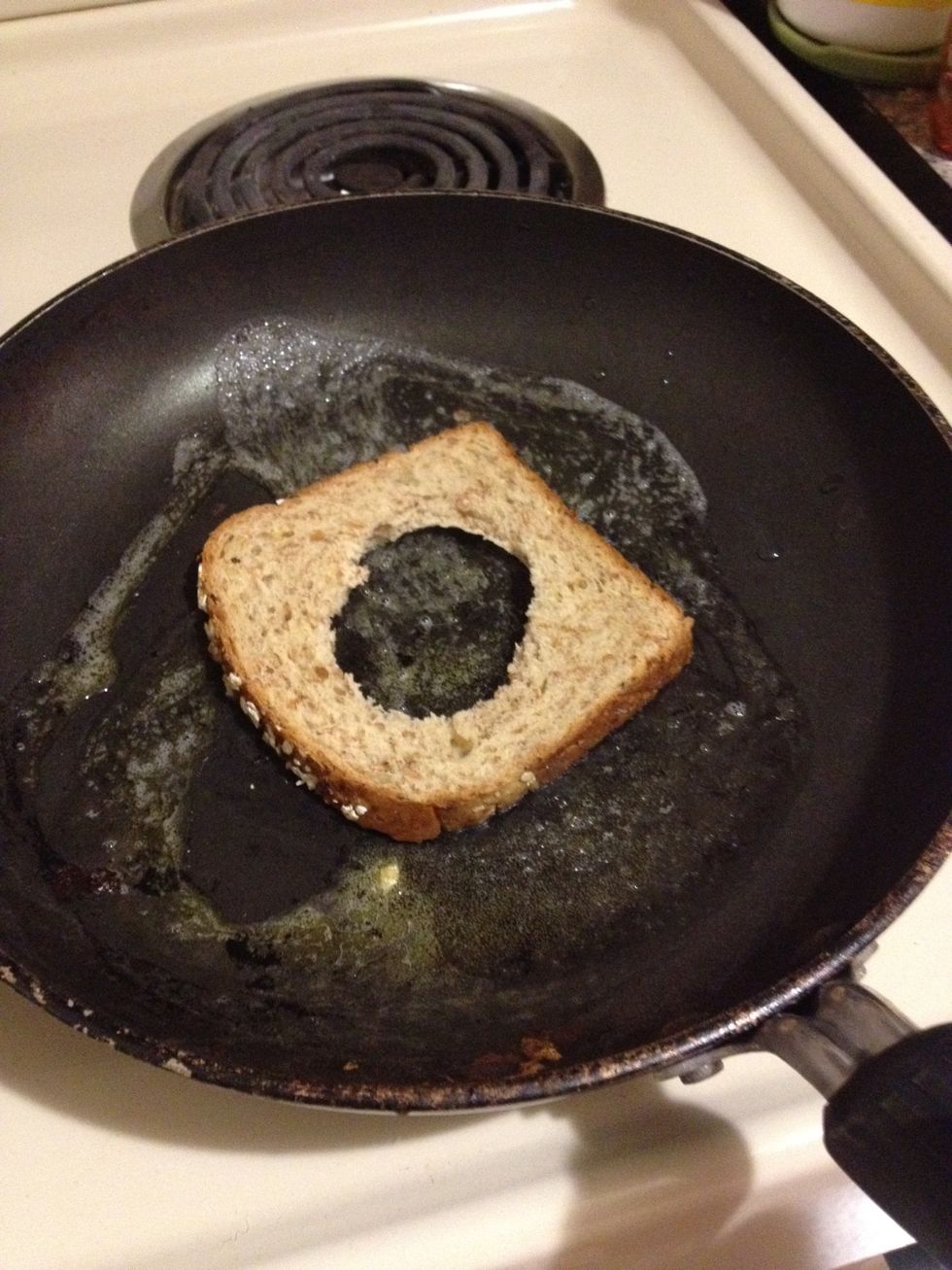 Stick that sucker in the pan!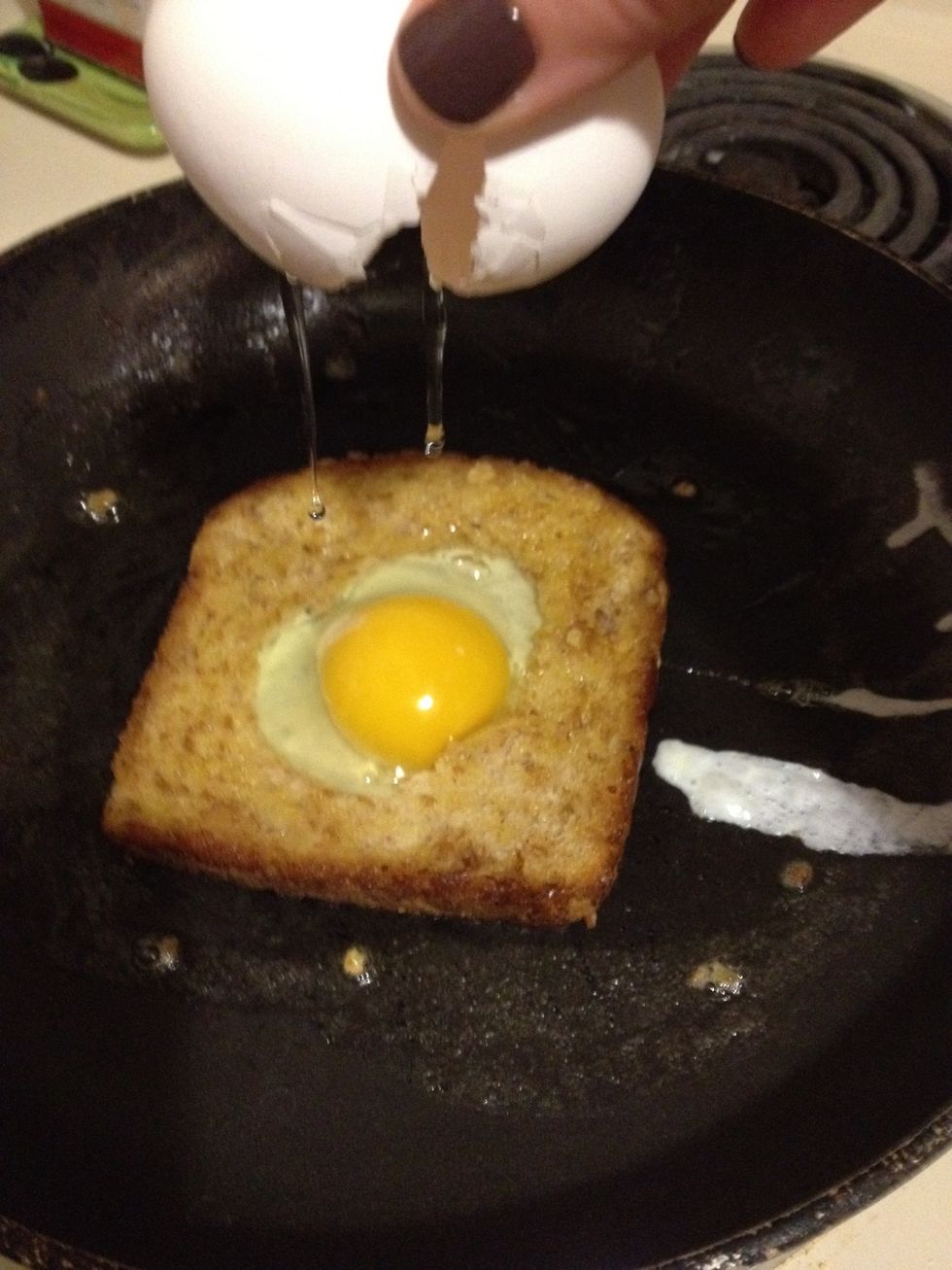 Crack ya egg and drop it in the circle!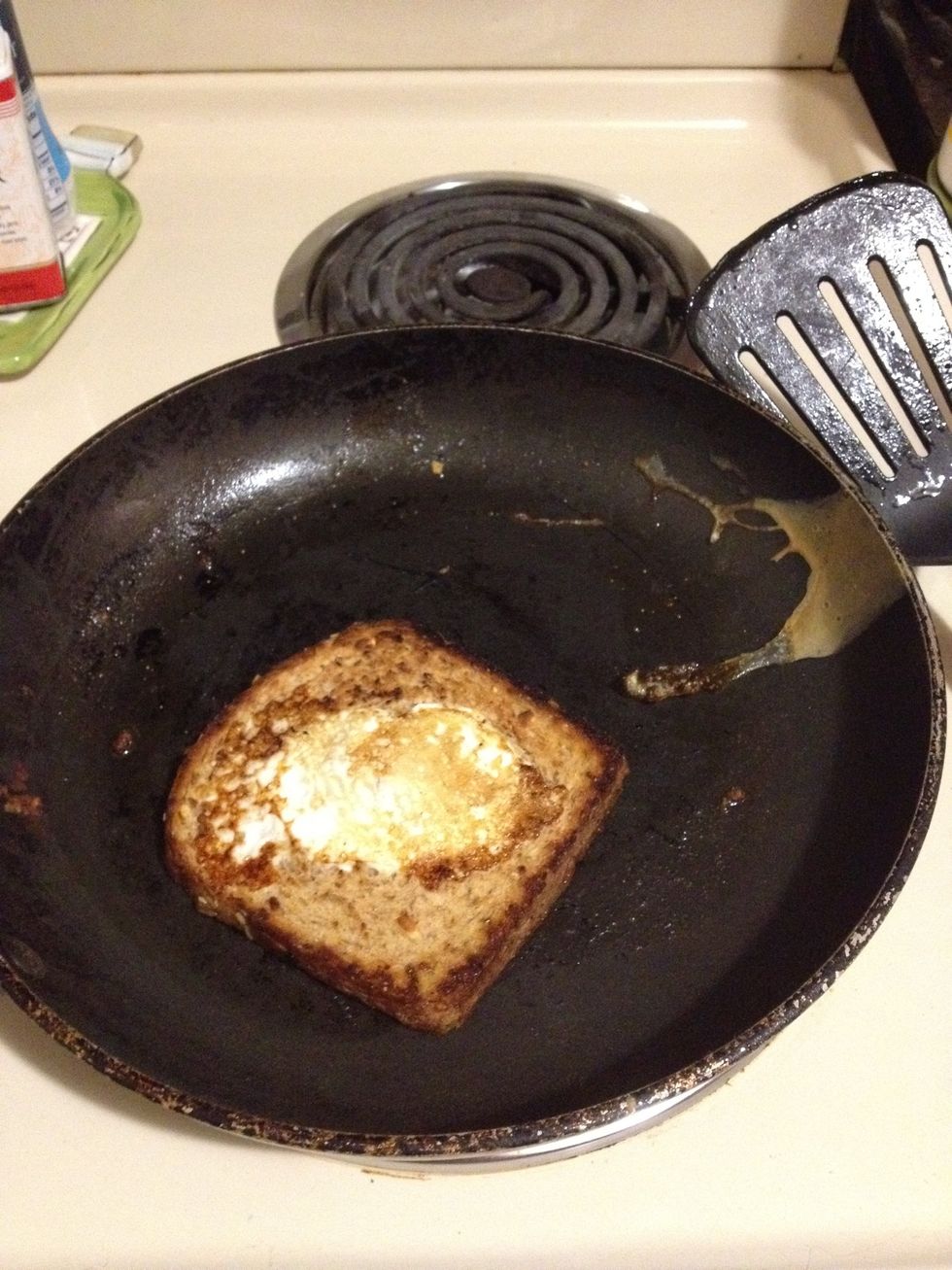 Wait a few, then flip. Repeat for the next side. Duh.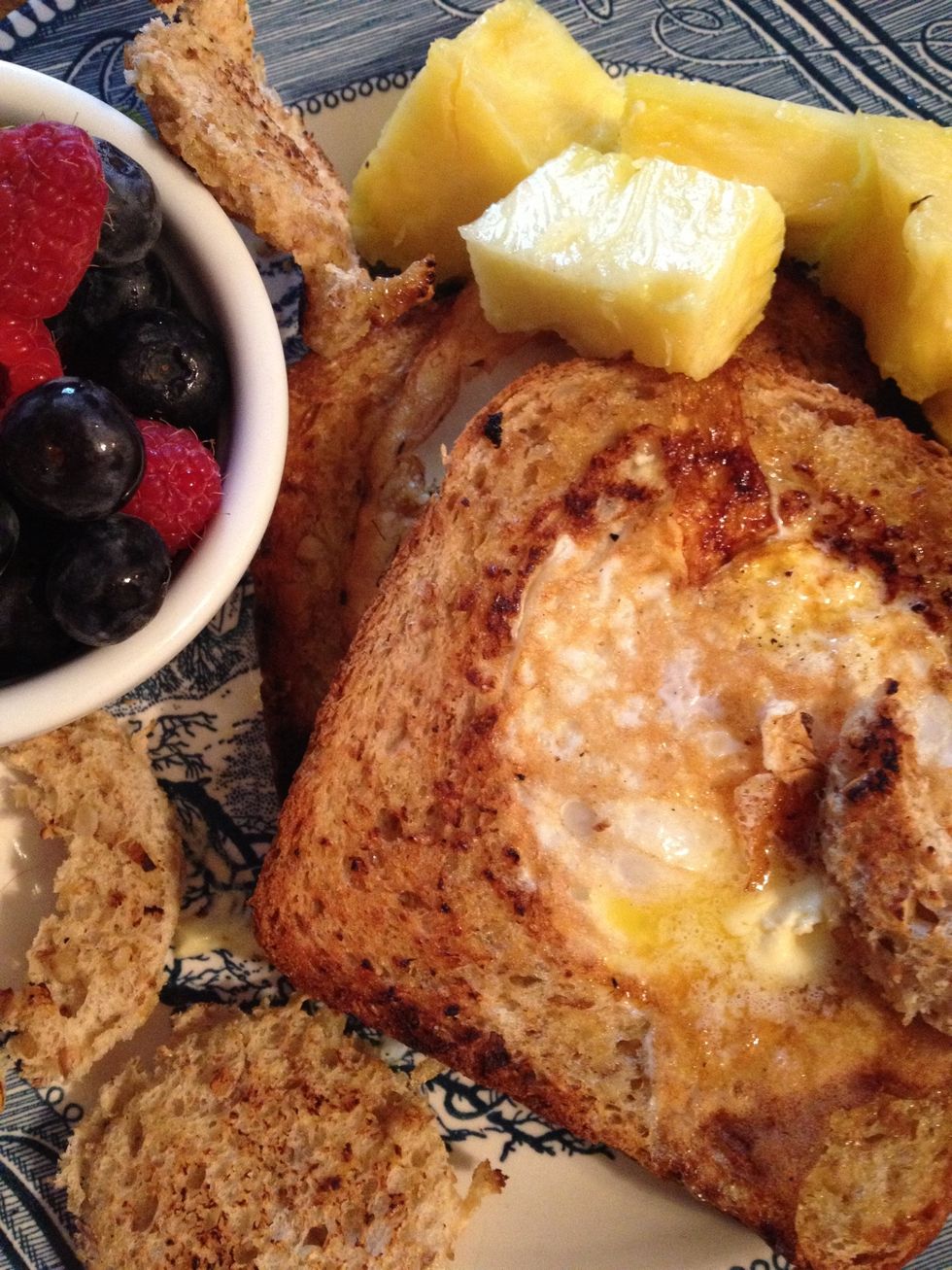 Enjoy your masterpiece.
Nomnomnomnomnom!
Eggs
Bread
Butter
Small glass
Cortnie Owens
My name is Cortnie and I am the blogger at That Cortnie Girl. I'm a fat, queer, feminist studying Women's, Gender, & Sexuality in Cincinnati.