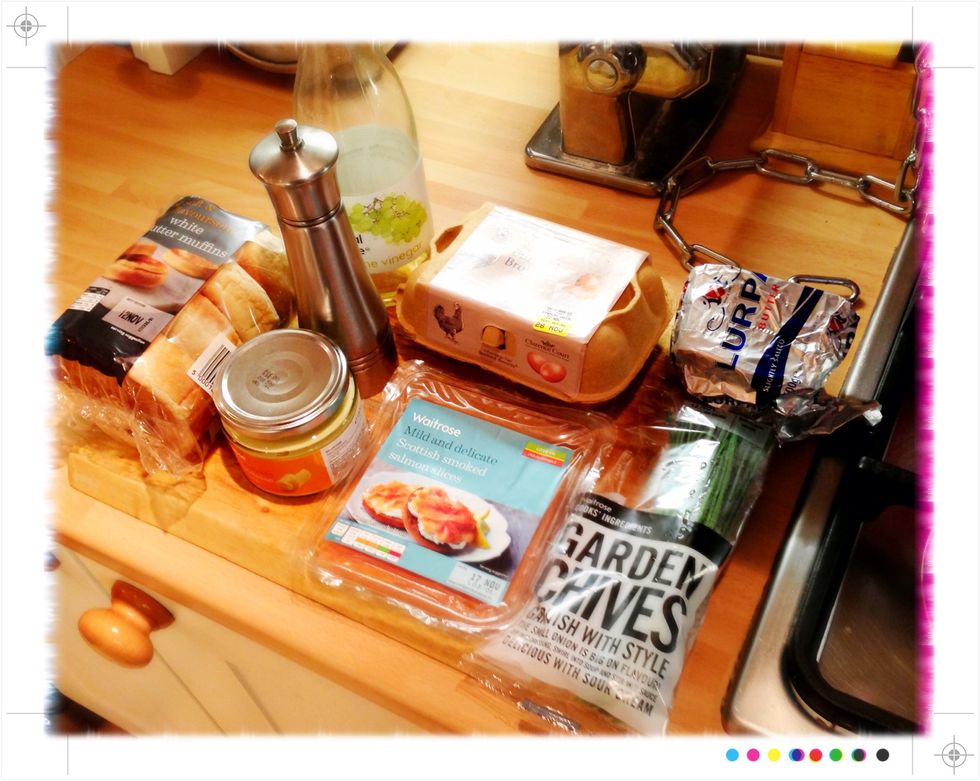 Ingredients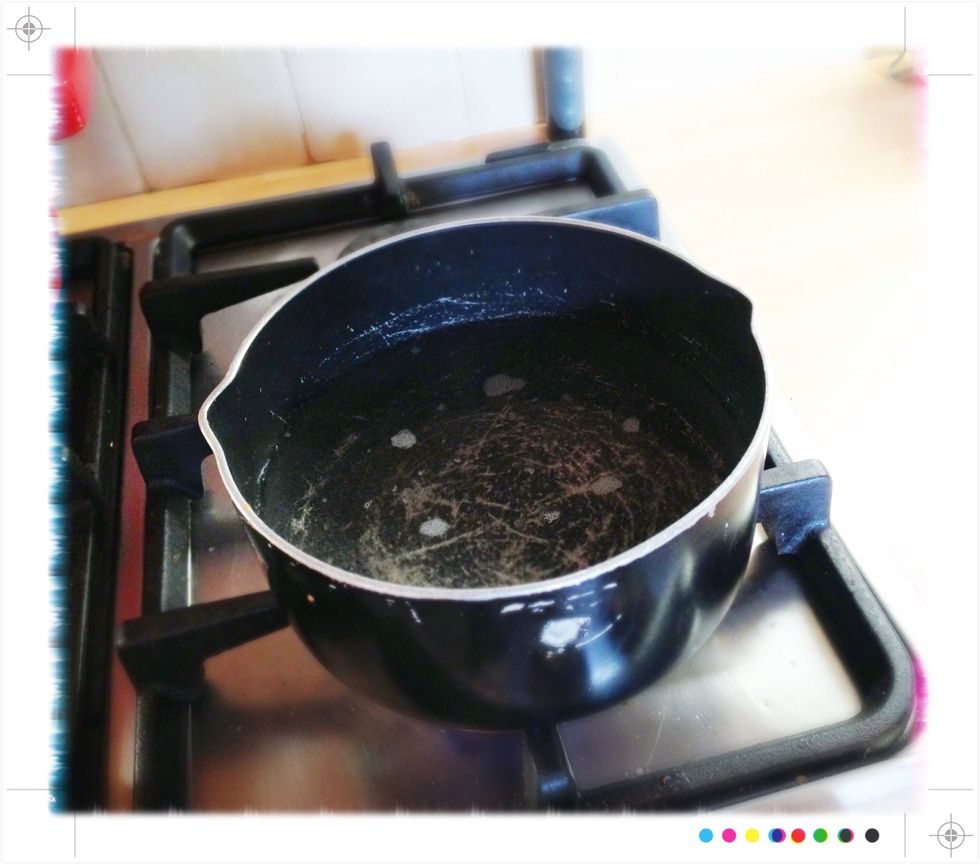 Boil water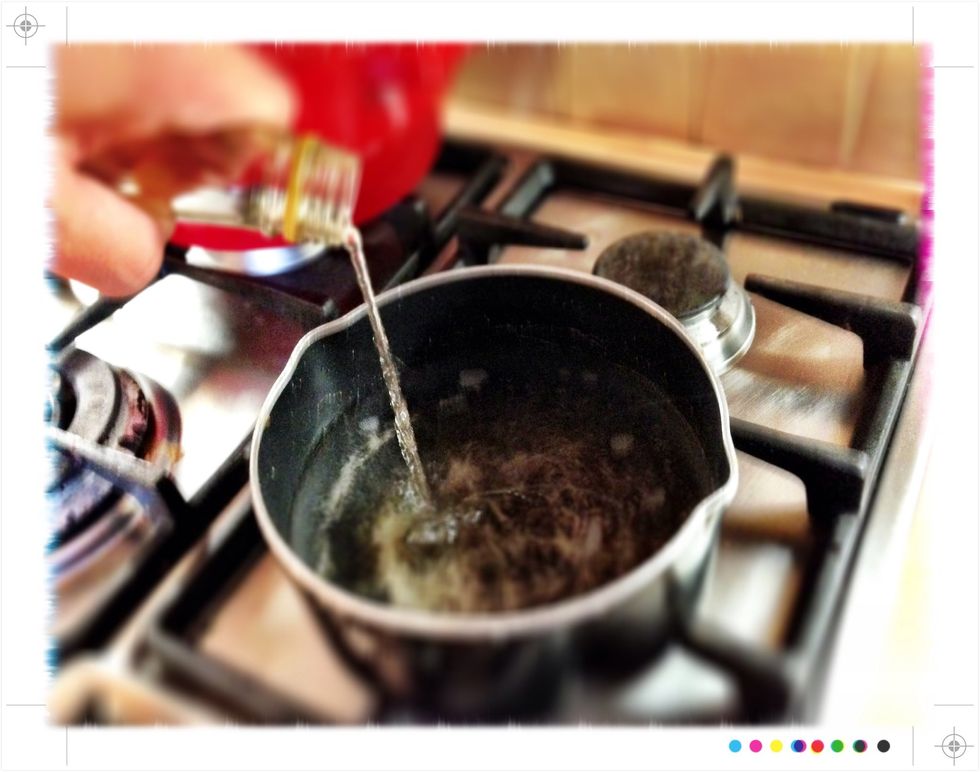 Add a couple of 'glugs' of white wine vinegar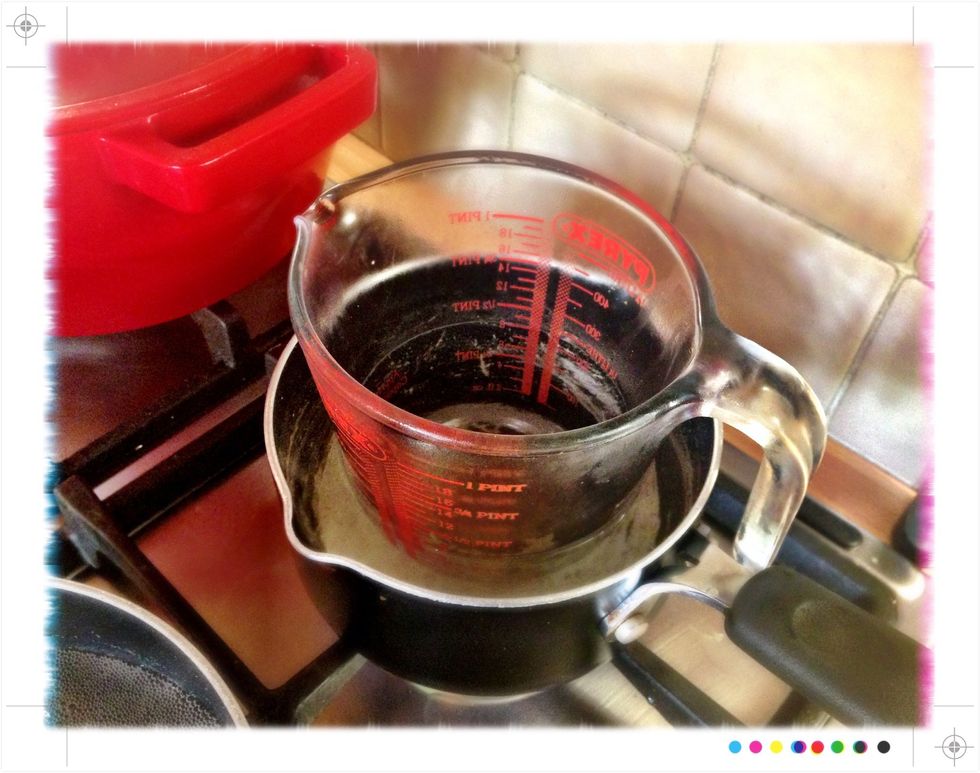 Put a thick glass jug in a separate saucepan of water
And put the cold holendaise sauce in straight from the jar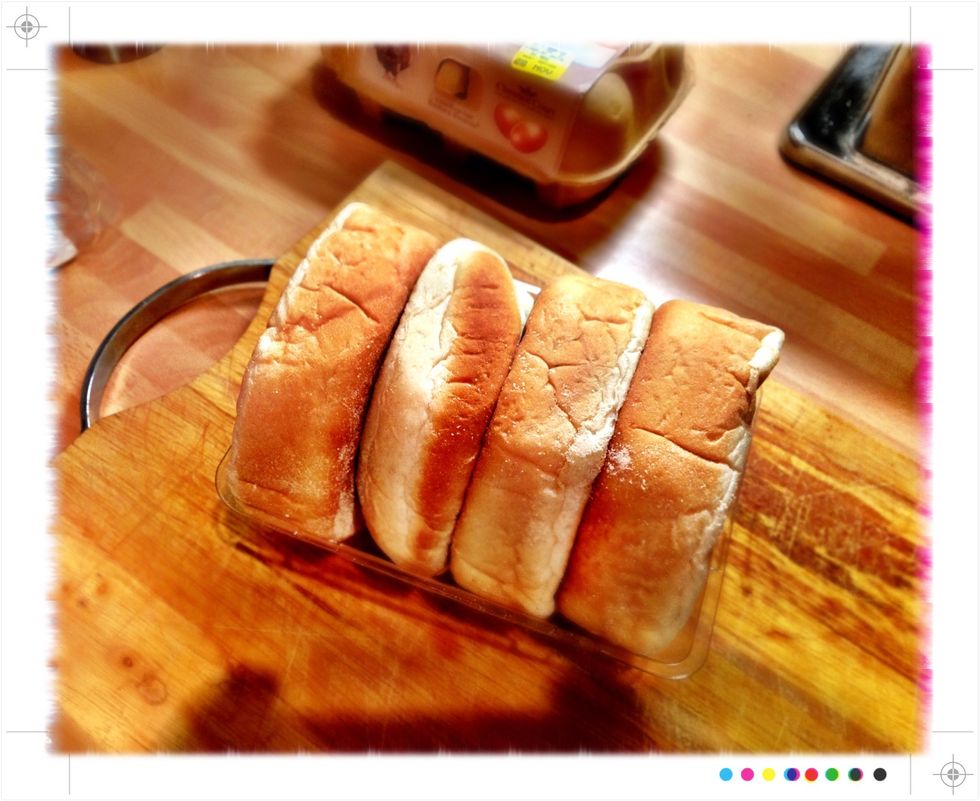 Open your muffins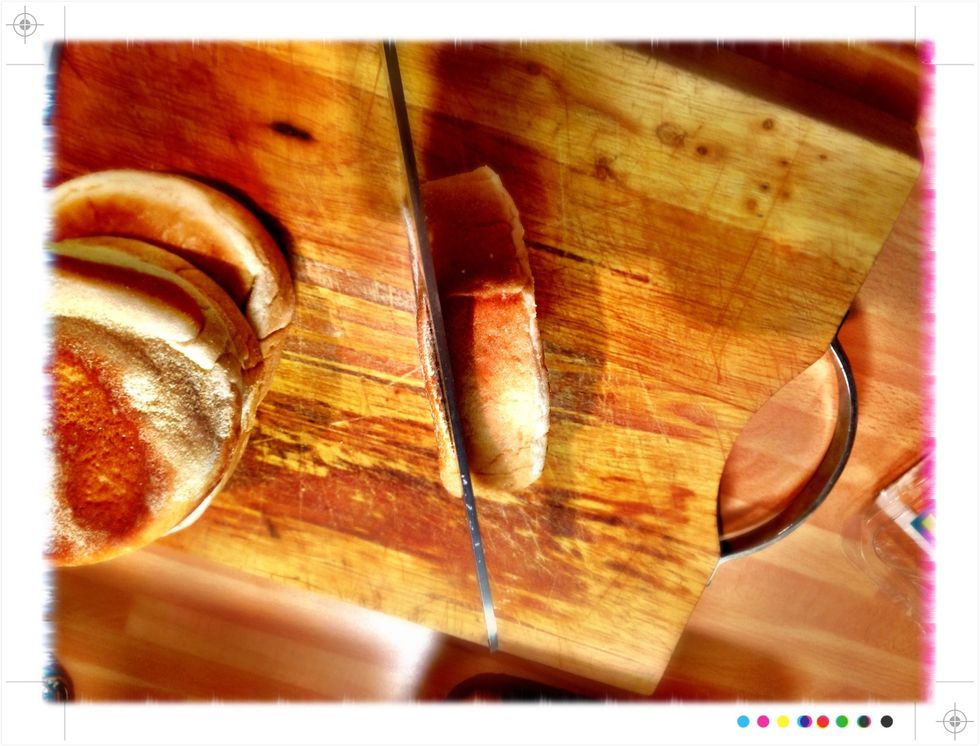 And slice off a thin top from 1 end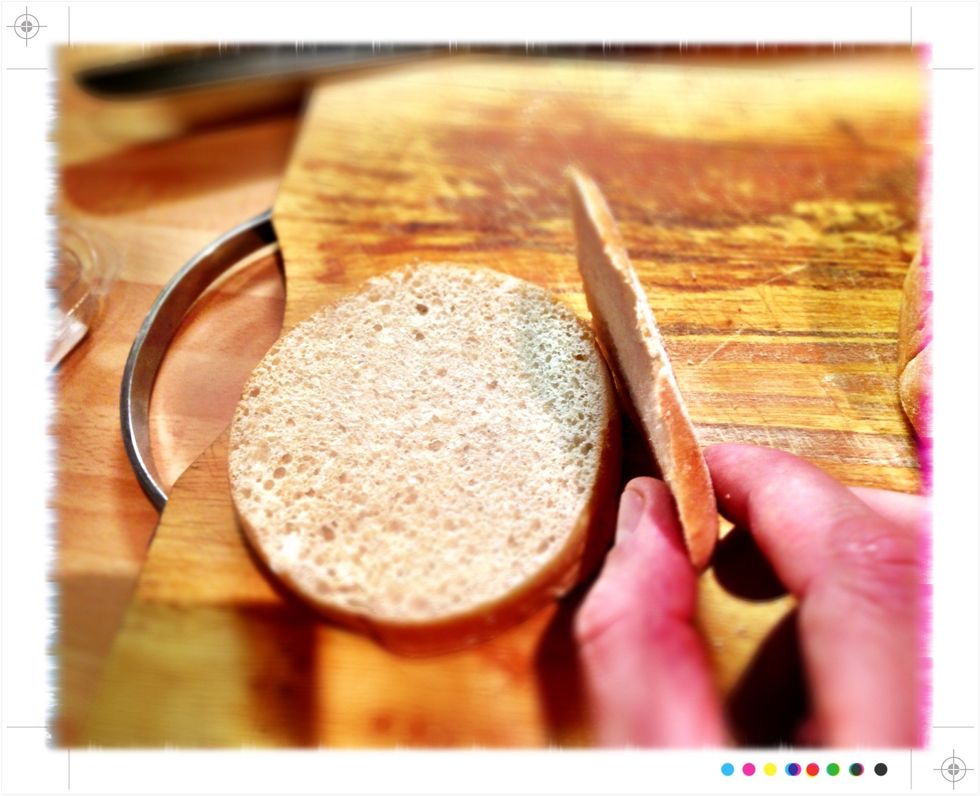 Like that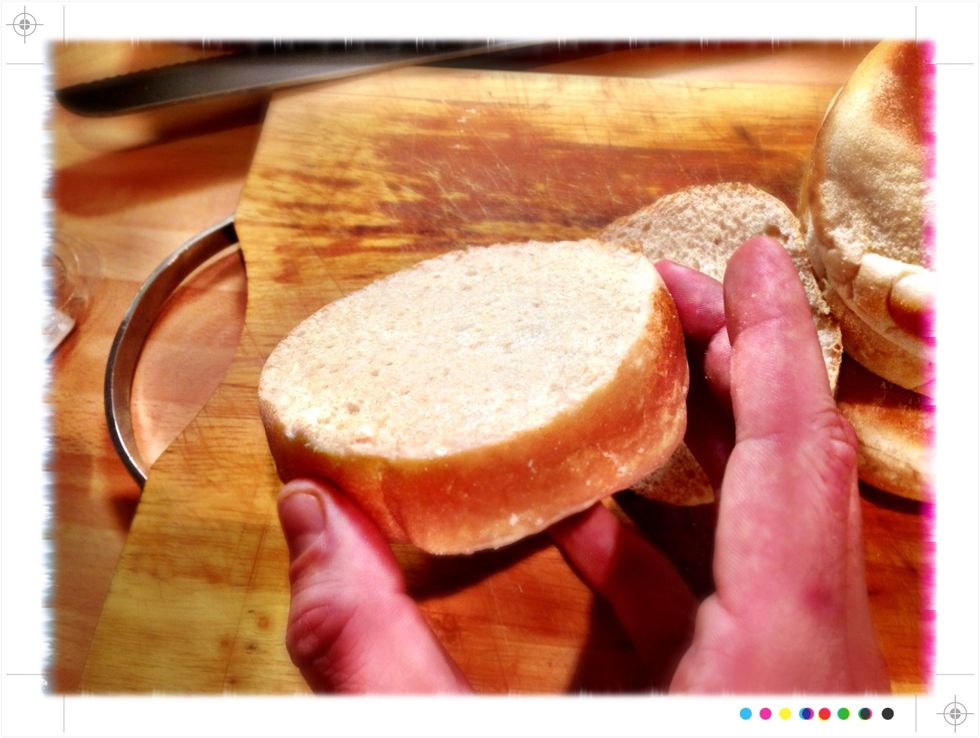 Erm....yea like that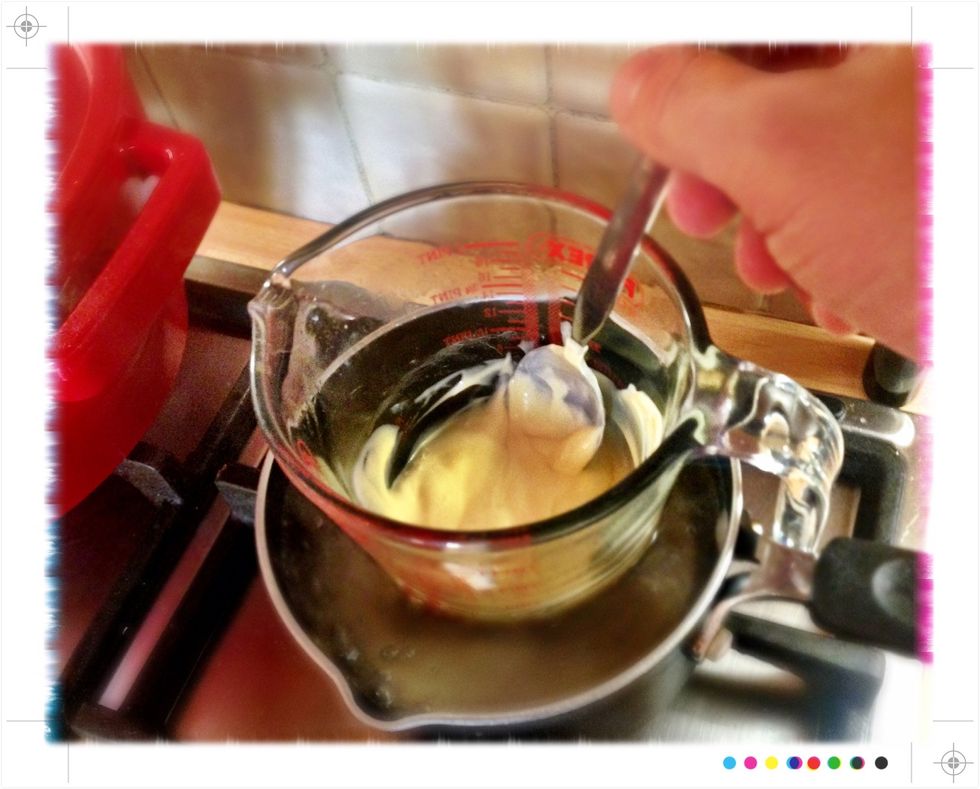 Keep stirring the holendaise every chance you get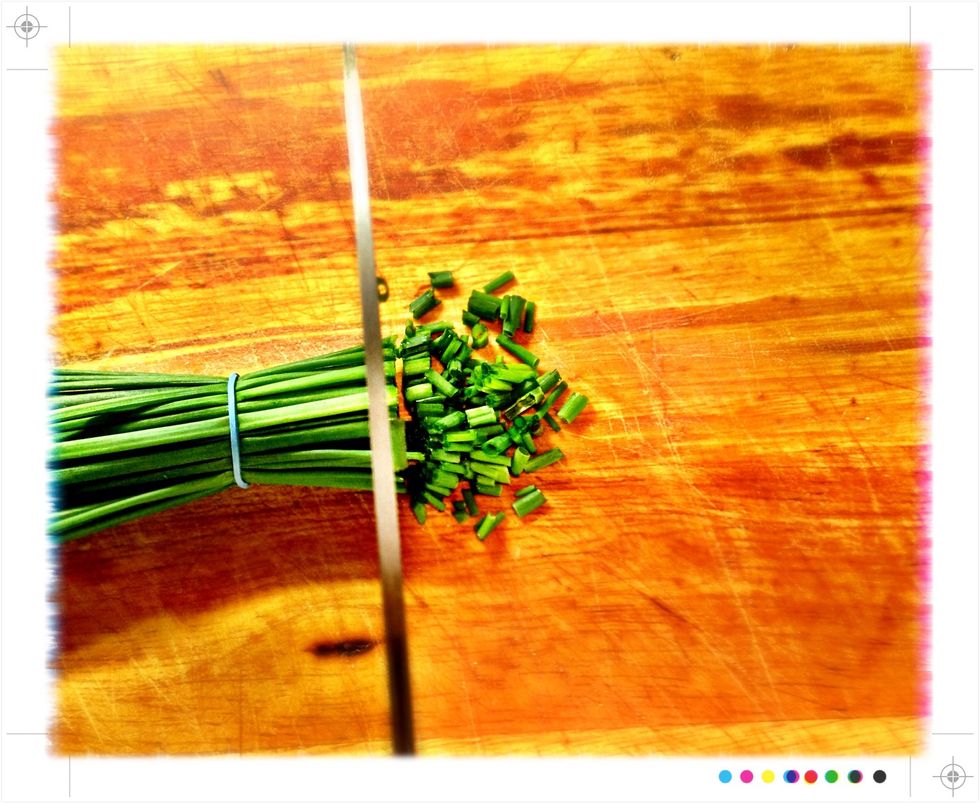 Chop the chives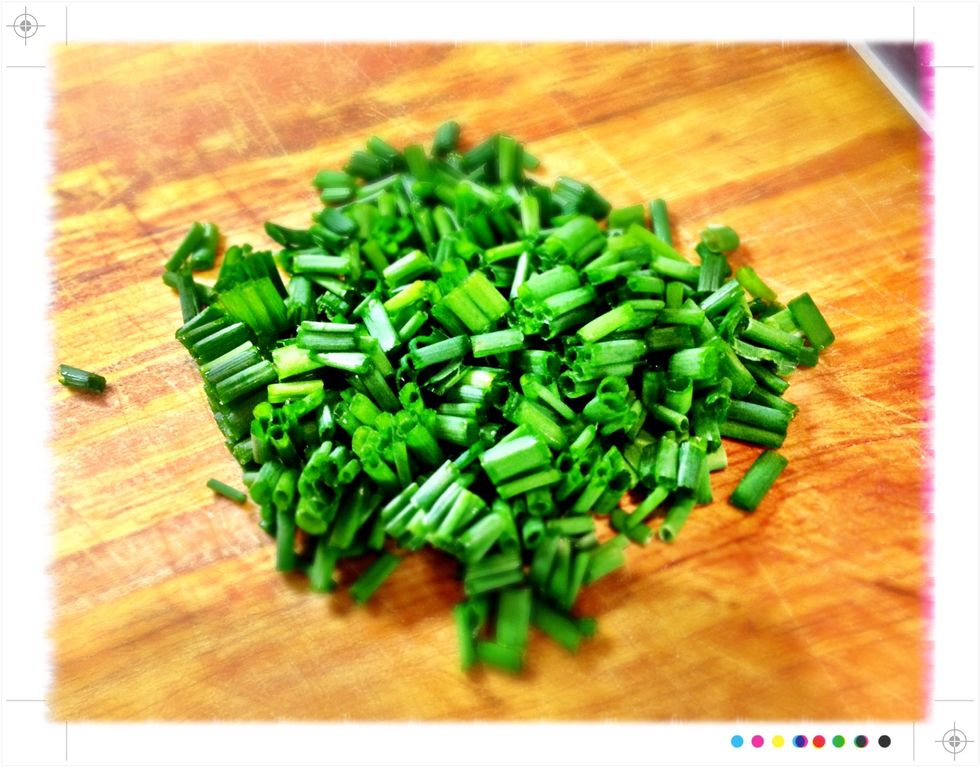 Chopped chives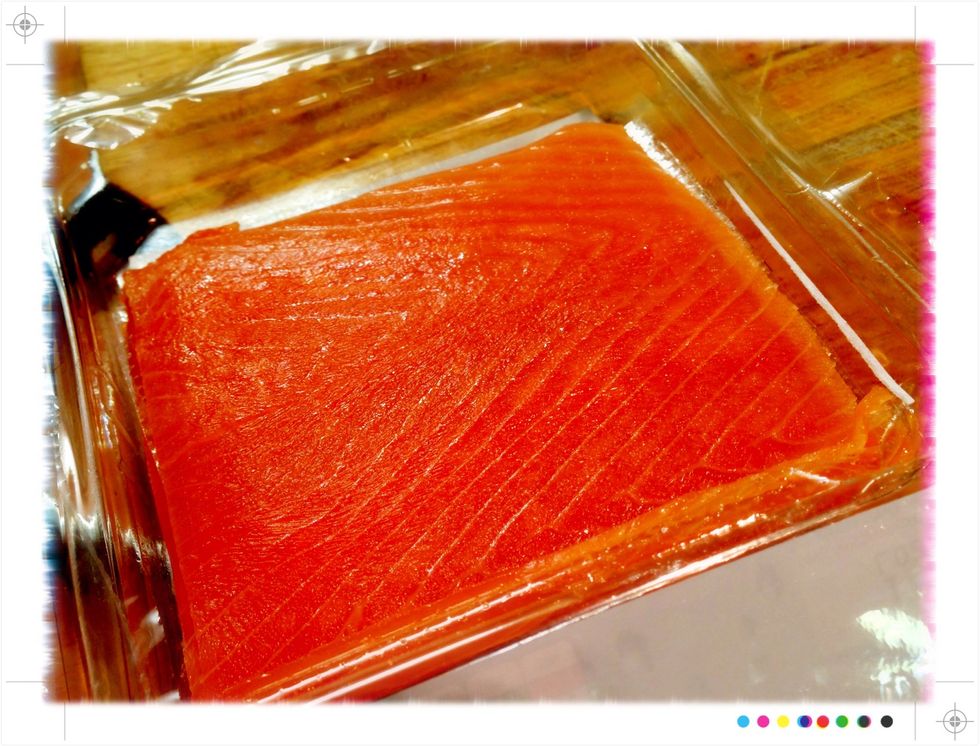 Whether you are using smoked salmon or Palma Ham, get the pack open and ready to use.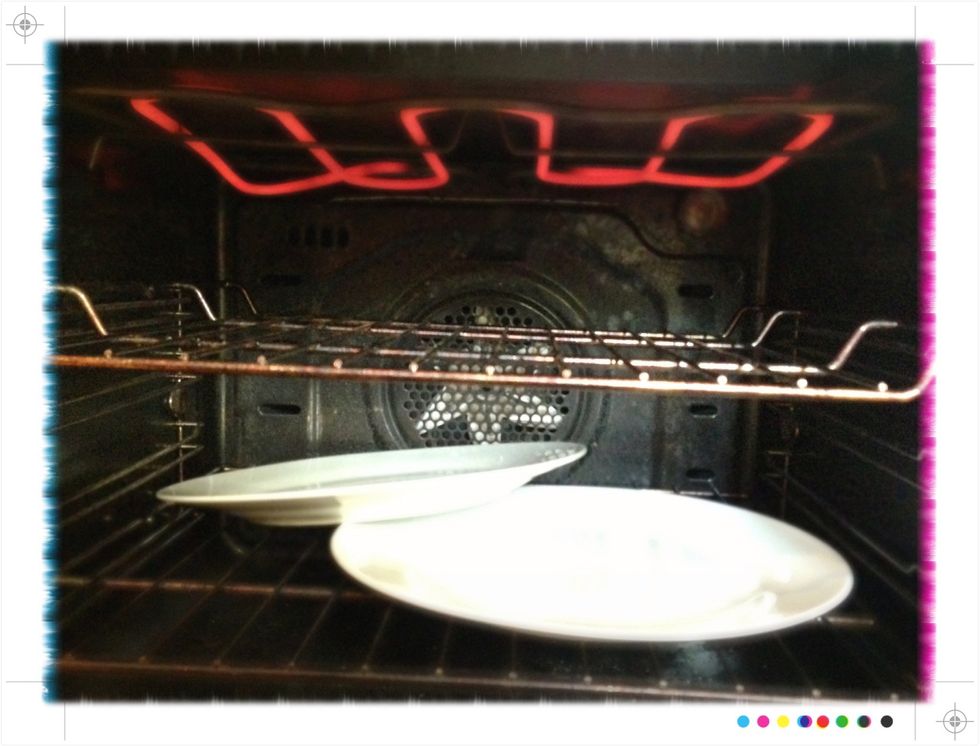 Turn on the grill and warm 2 plates on the bottom shelf
Clean and tidy, get a nice clean prep area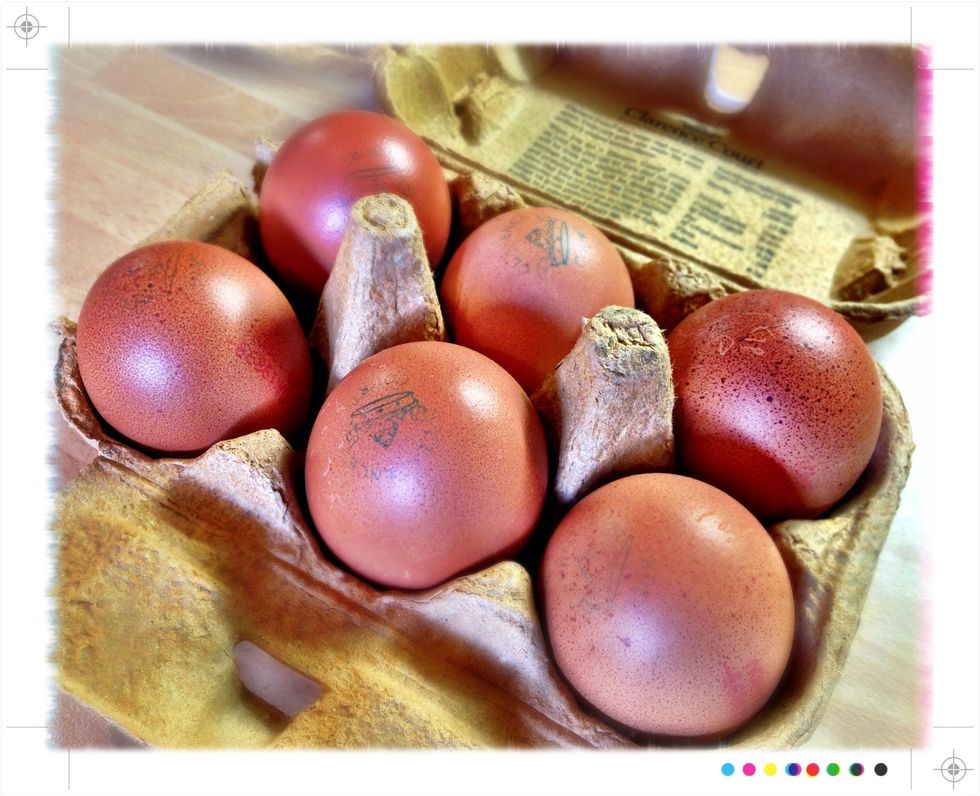 Use nice eggs
Crack an egg into a ramekin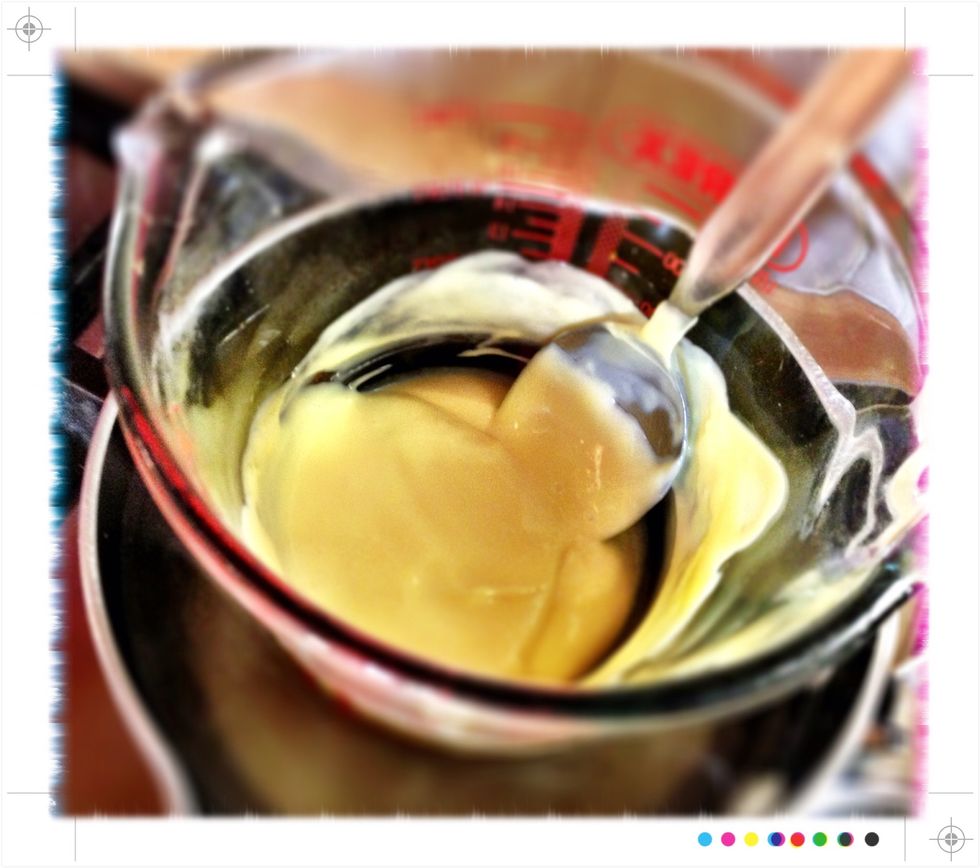 Keep stirring!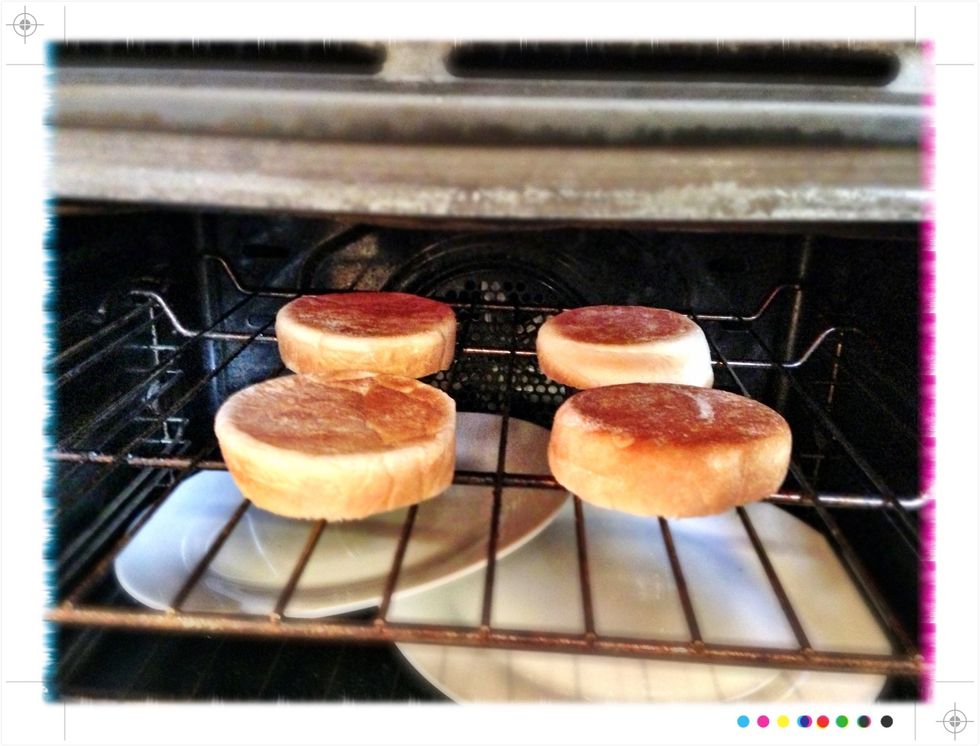 Toast your muffins bottoms first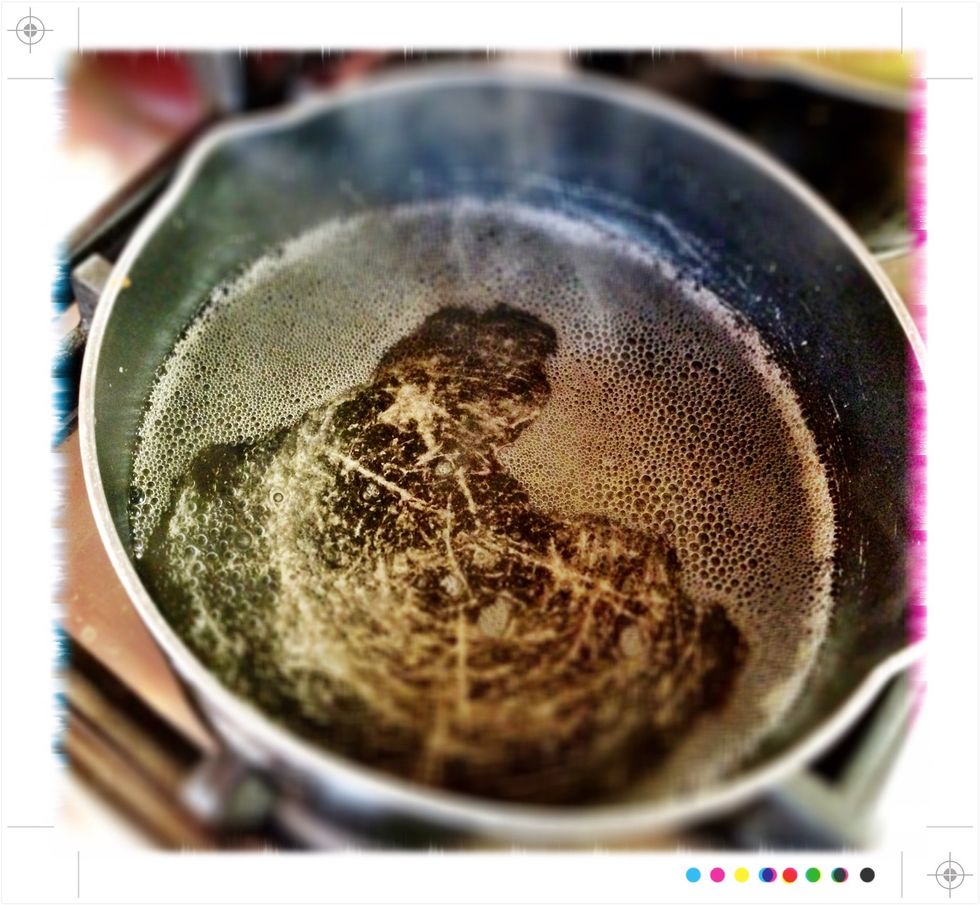 Get the water and vinegar gently bubbling
Slowly and gently lower the eggs into the water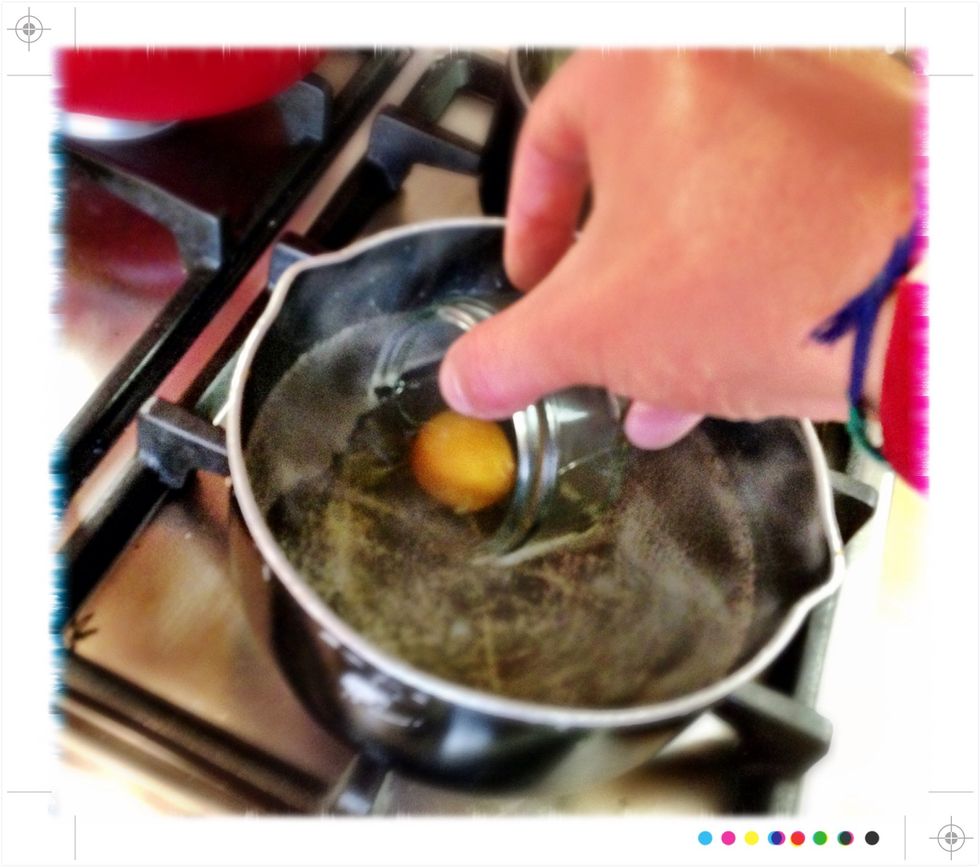 Slow and steady wins this race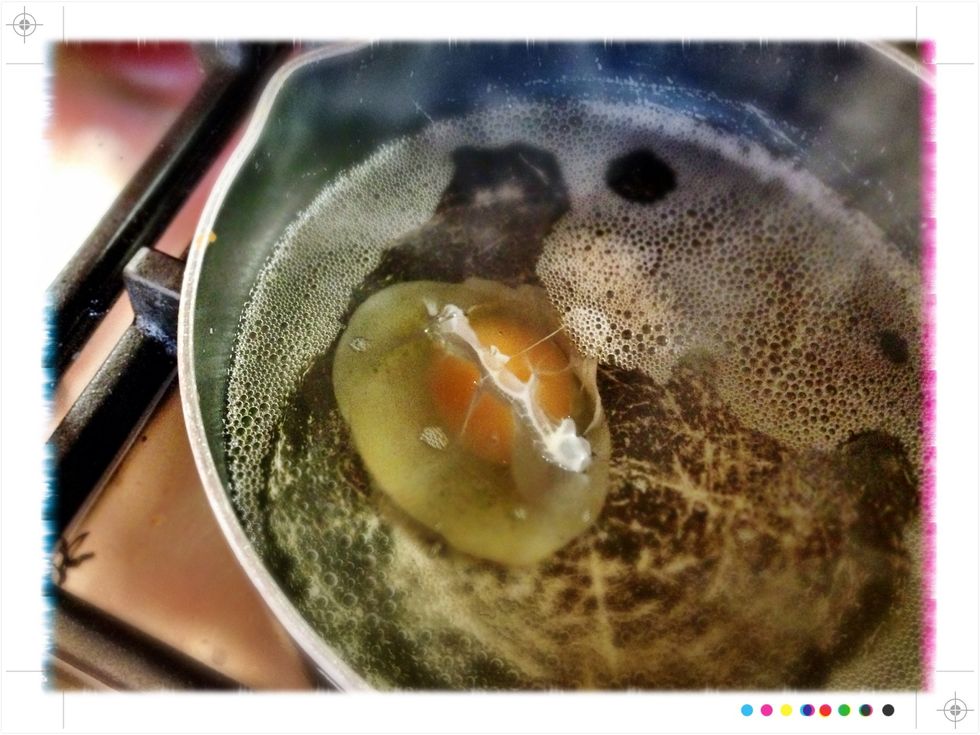 Lovely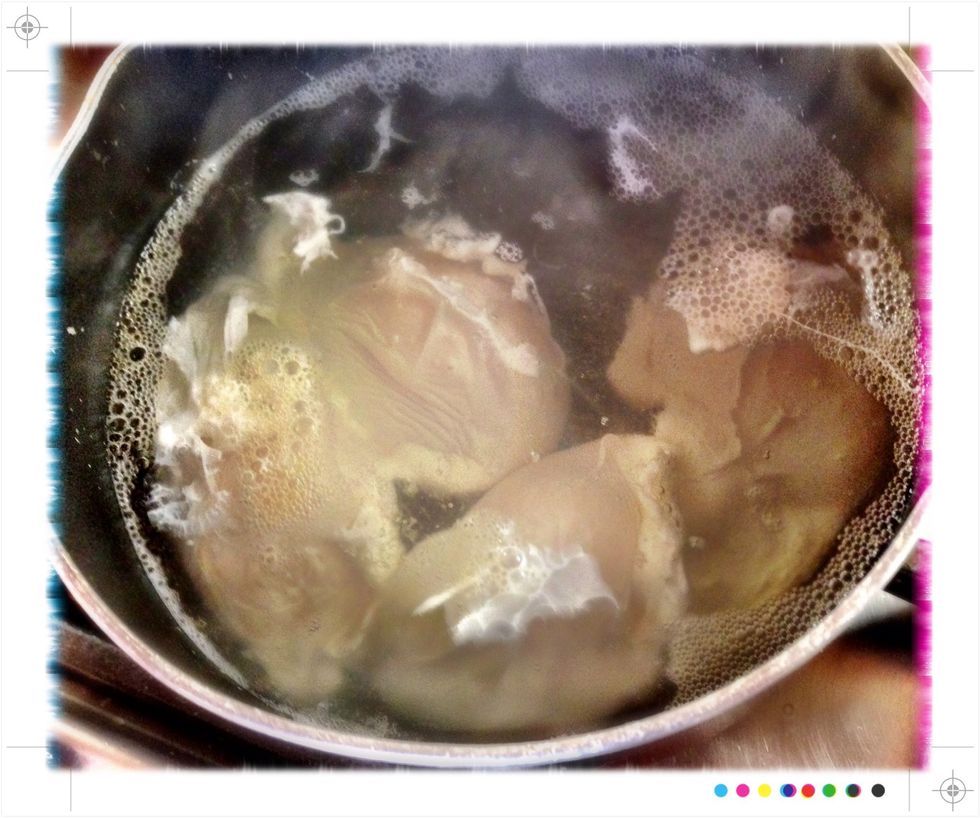 Do it with all your eggs. Really quickly but really gently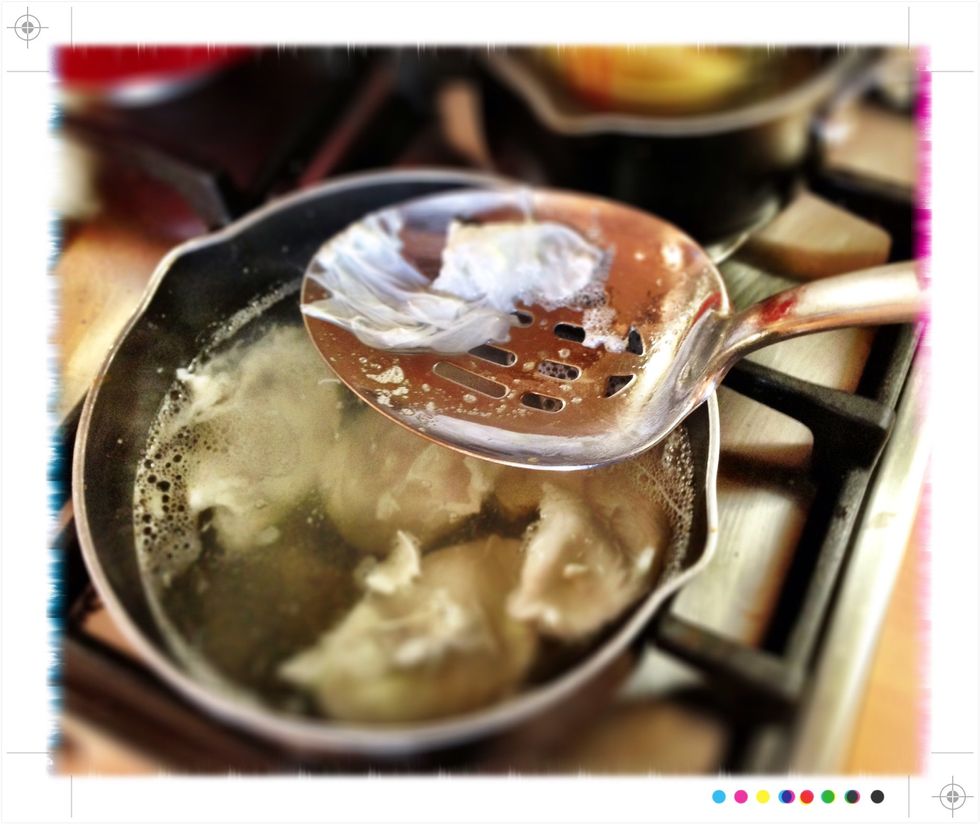 Clear any whispy bits as you go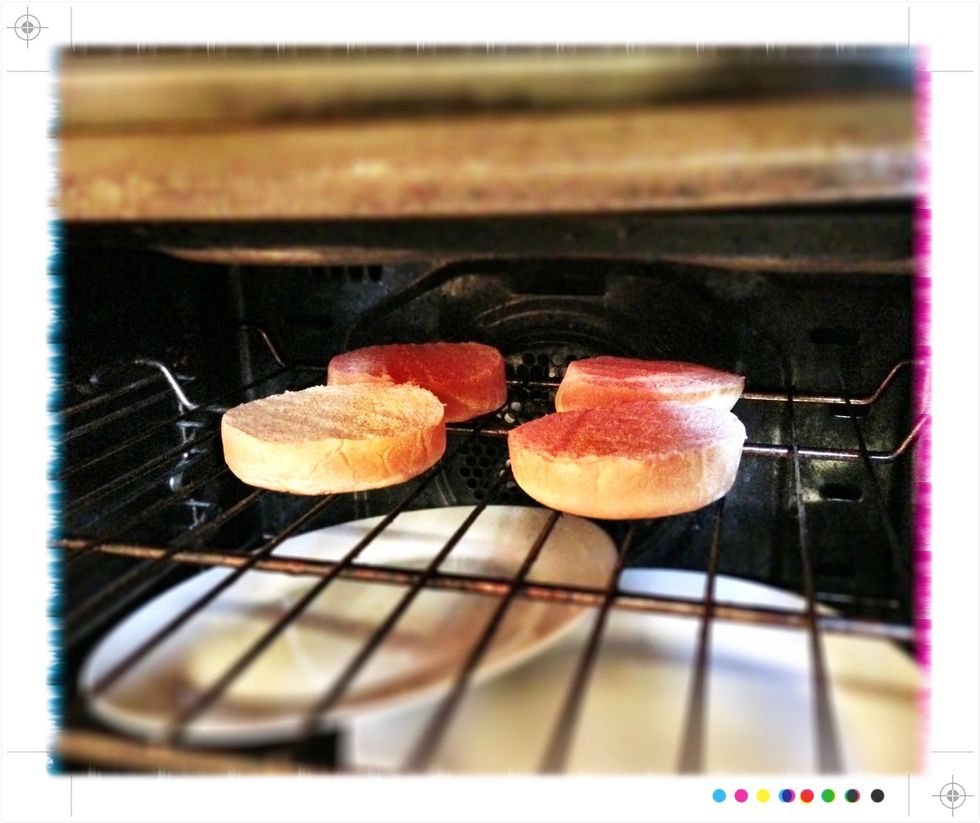 Toast the tops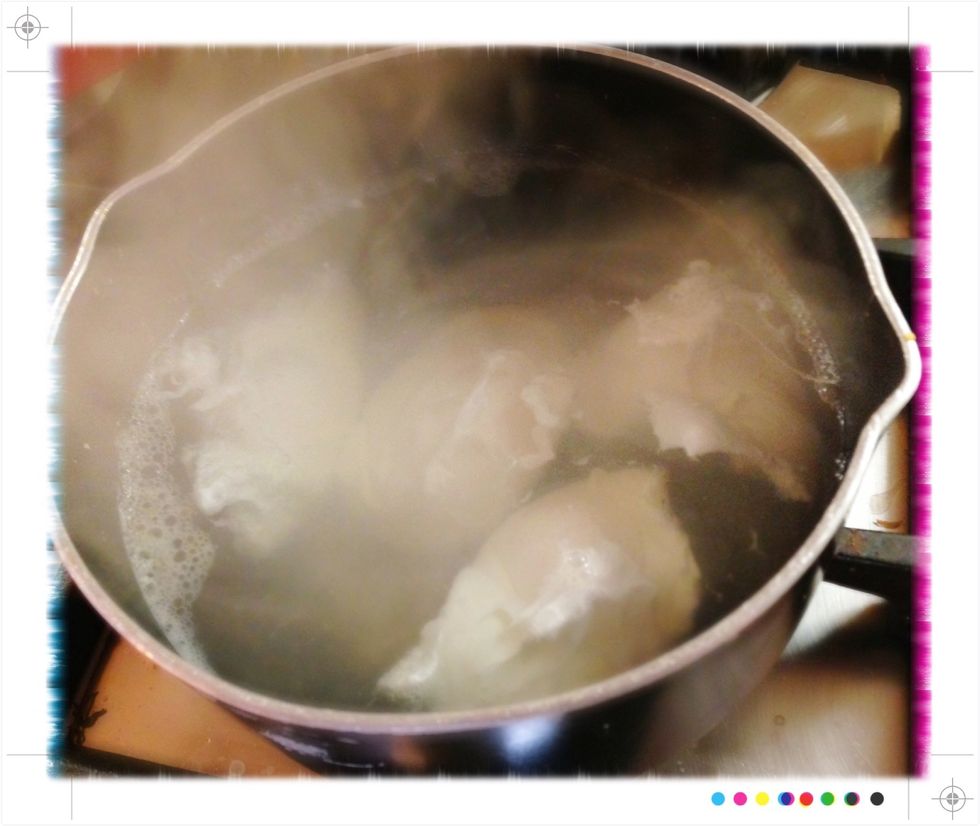 Eggs nearly perfect. Takes about 3-4 minutes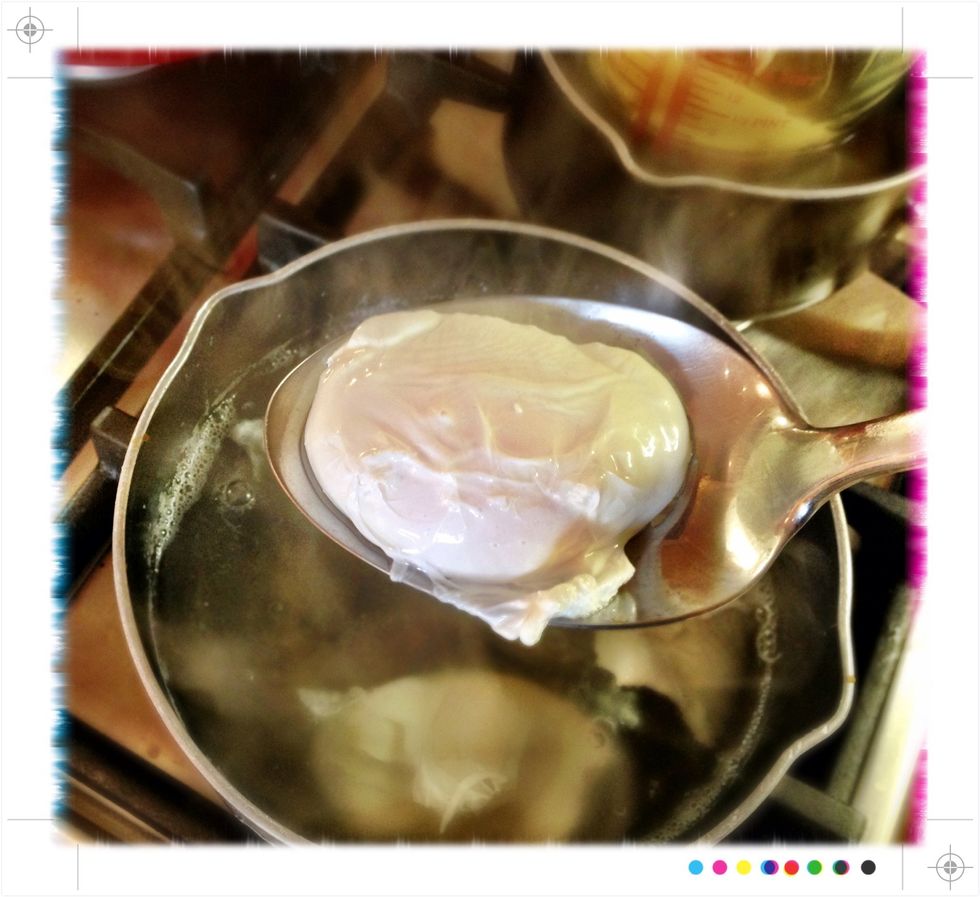 Remove with slotted spoon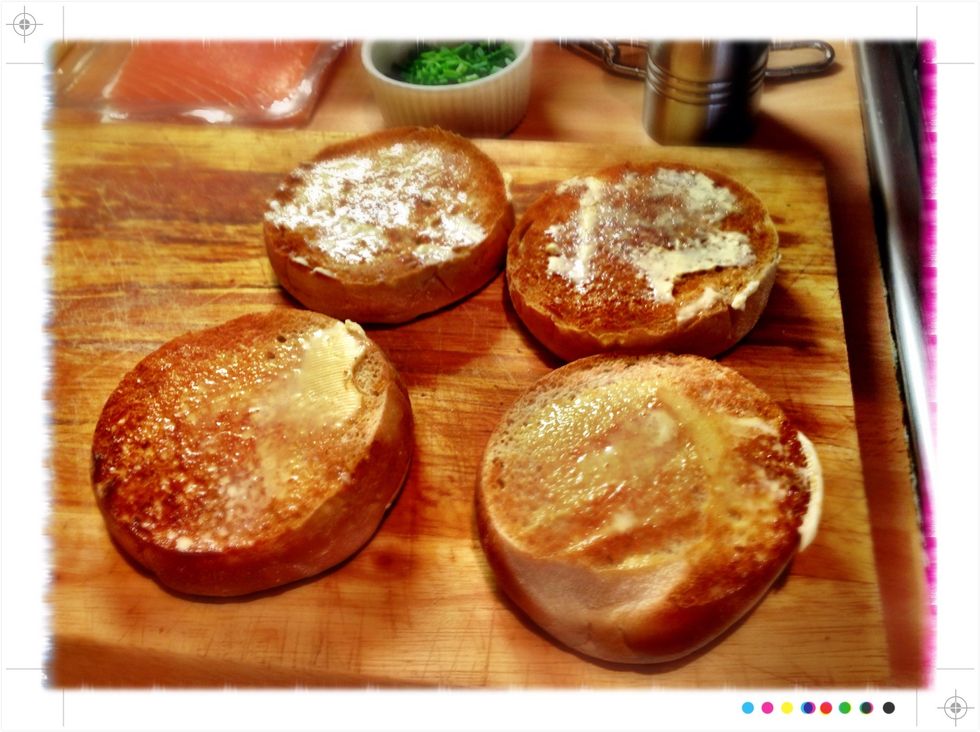 Butter your muffins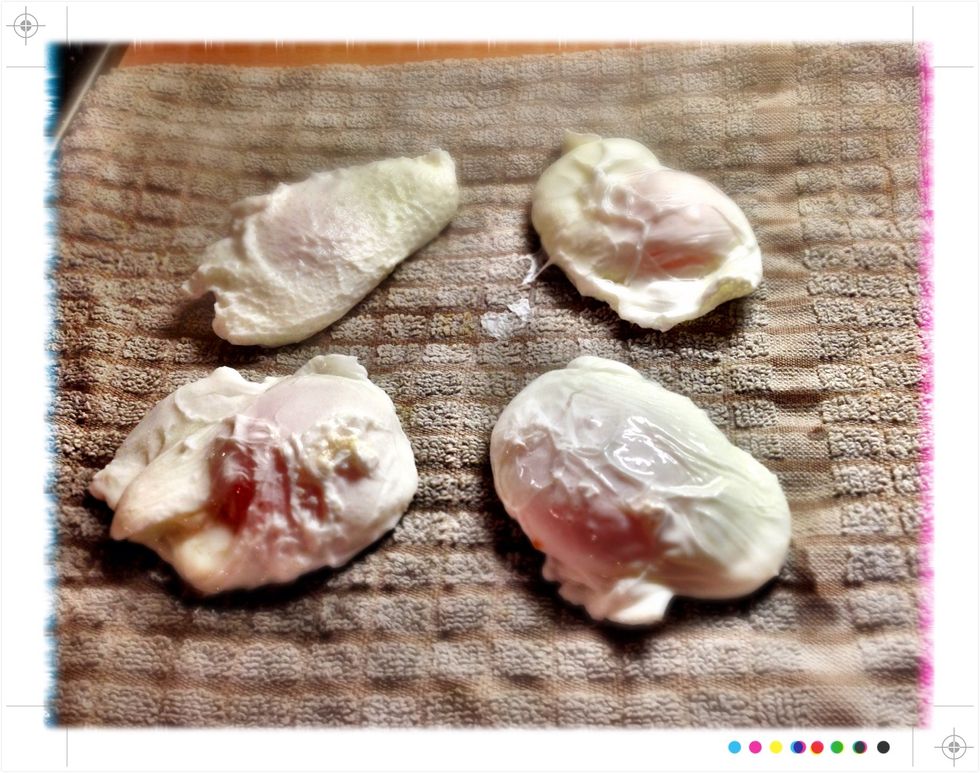 Put the perfect poached eggs onto a clean tea towel or kitchen roll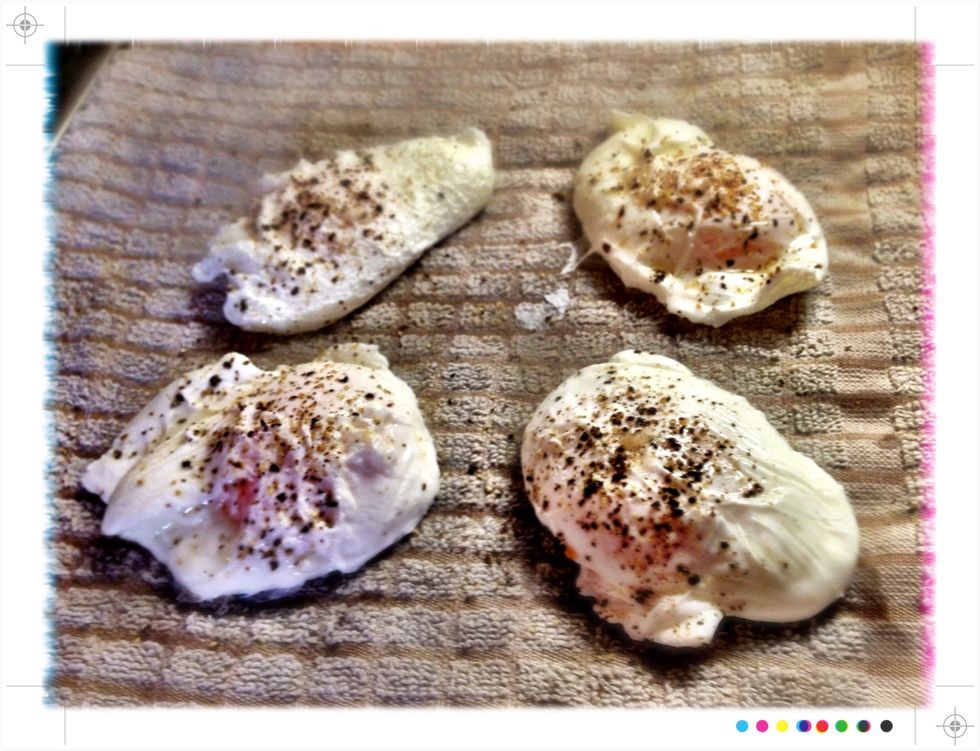 Sea salt and black pepper your eggs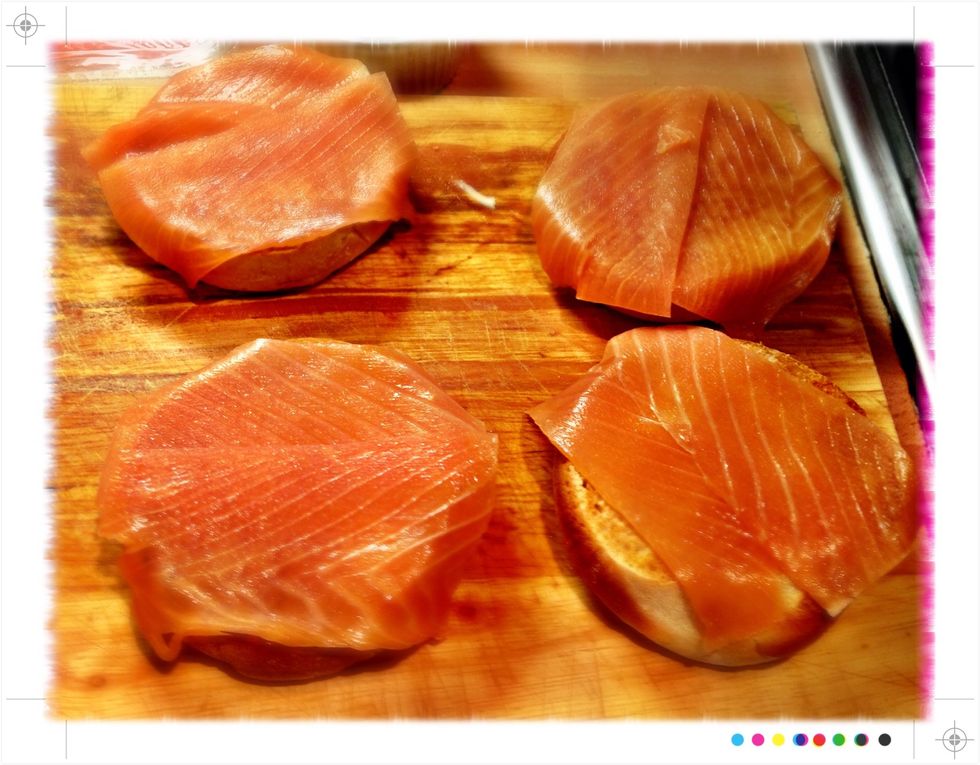 Add your salmon or ham
Put your lovely warm plate onto a Woden board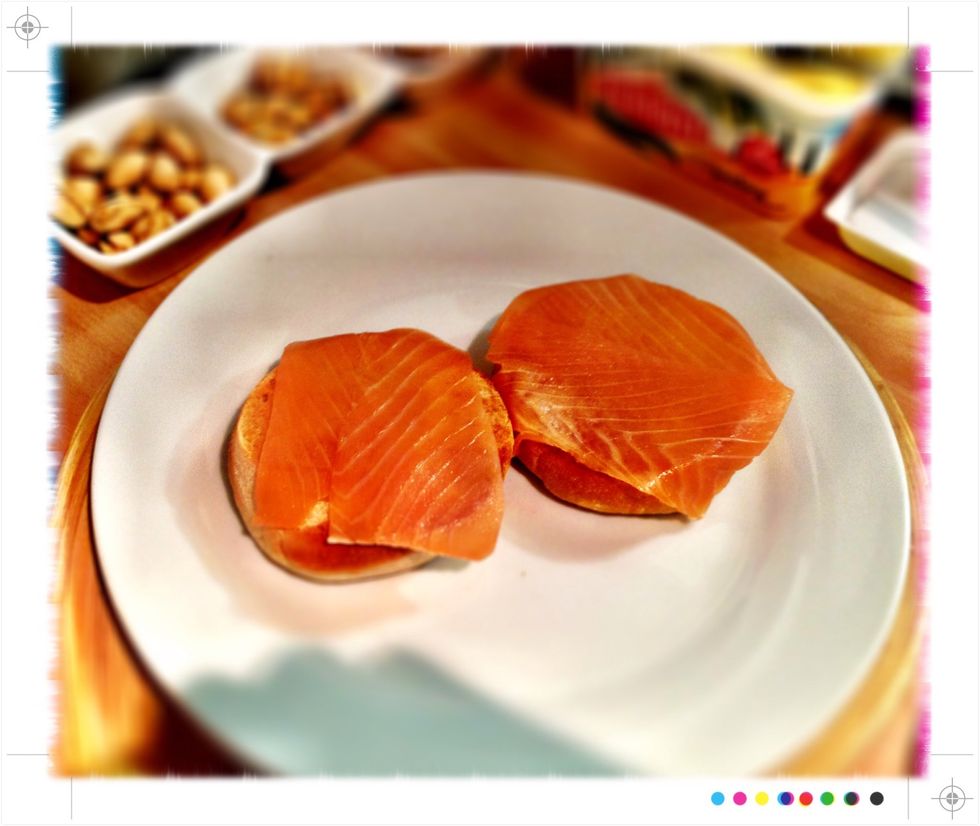 Start layering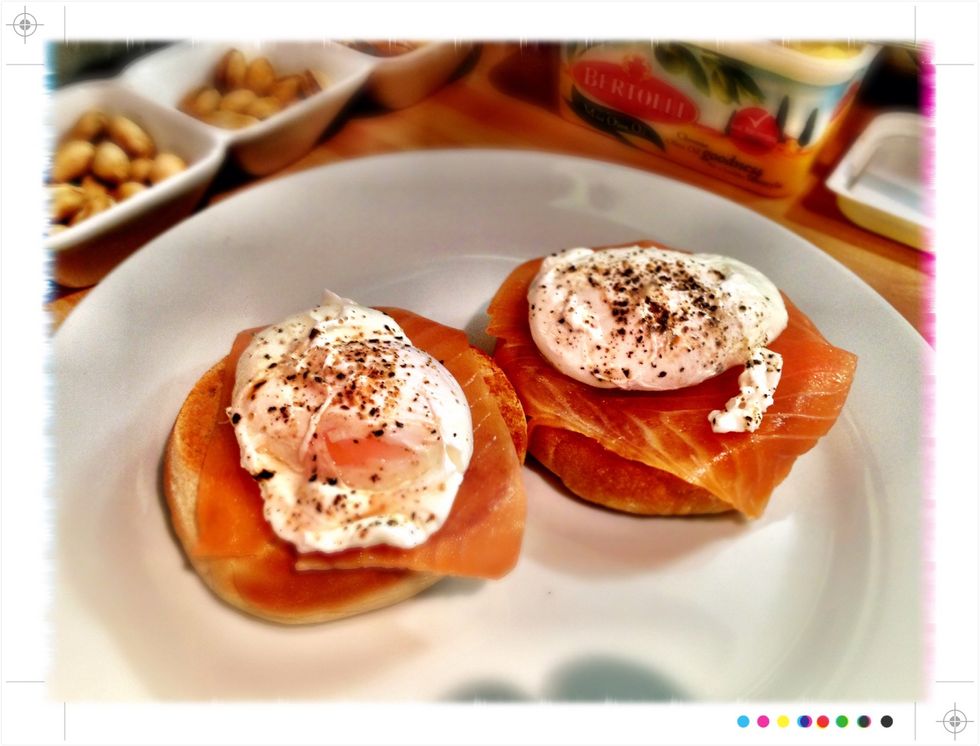 Nearly there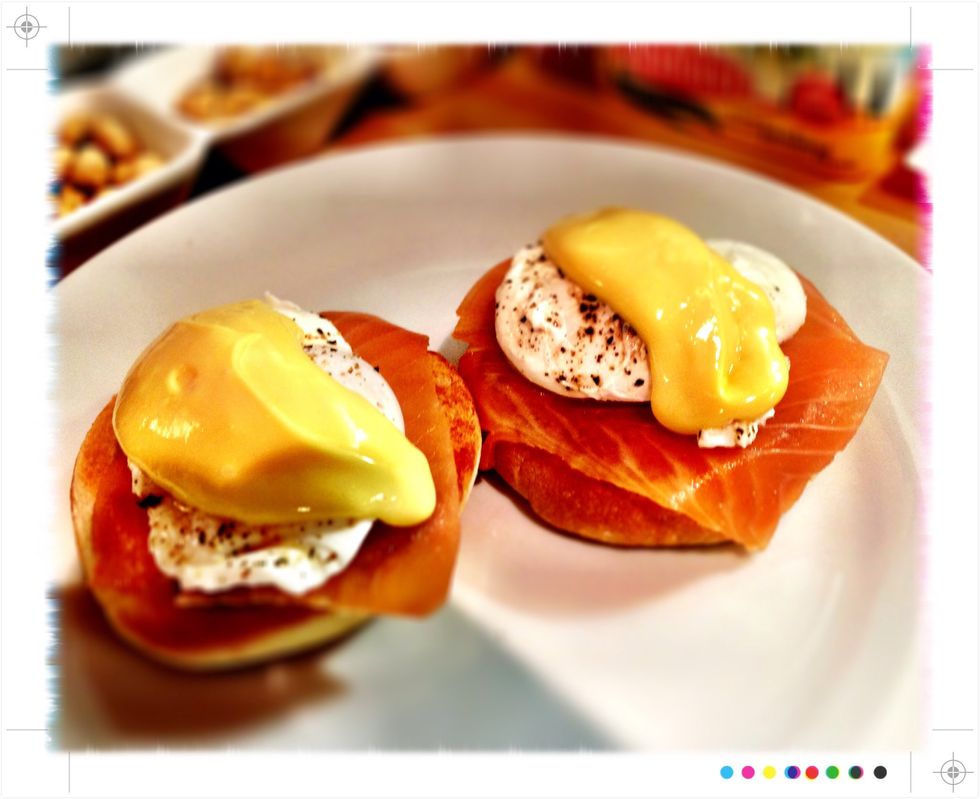 Spoon on the hot holendaise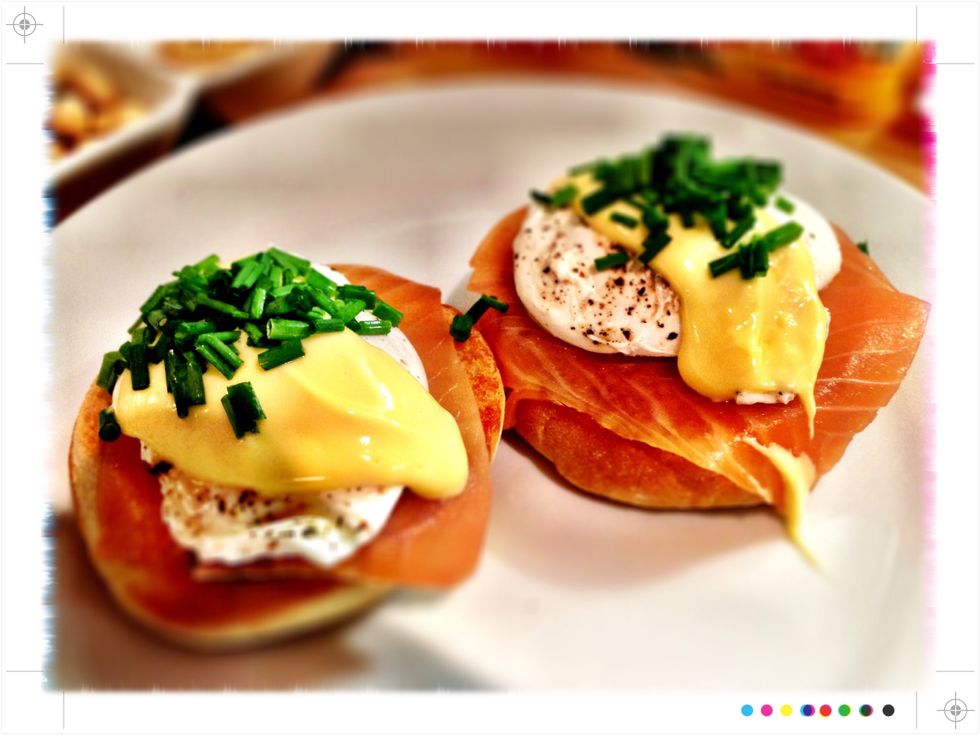 Add the chives
Is this the best breakfast there is?
4.0 Eggs
3.0Tbsp White wine vinegar
4.0 English muffins
400.0ml Hollandaise sauce
1/4bnch Chives
4.0 Slices of smoked salmon
Butter
Salt & pepper