Ok imagine you've been driving all day in Italy, you pull into magical Lucca late and the only place open is closing. You beg them to feed you and they give you this.
15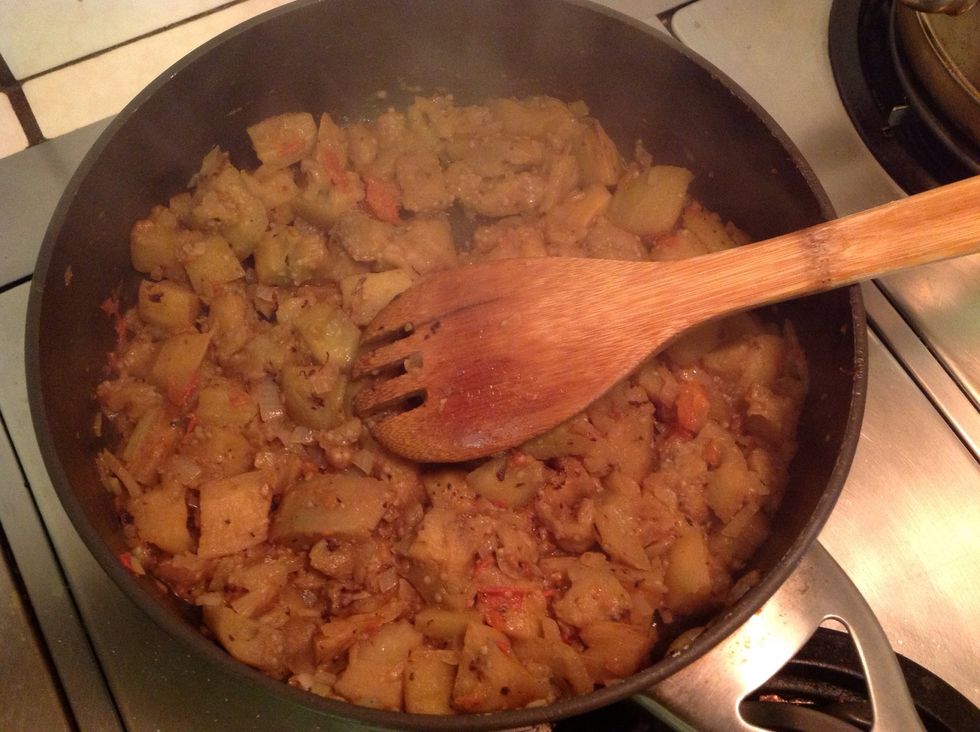 Sautée diced eggplant tomato onion in olive oil and butter until very soft. Add 1/4 cup water at a time once or twice until eggplant breaks down nicely. You want utterly sublime mush.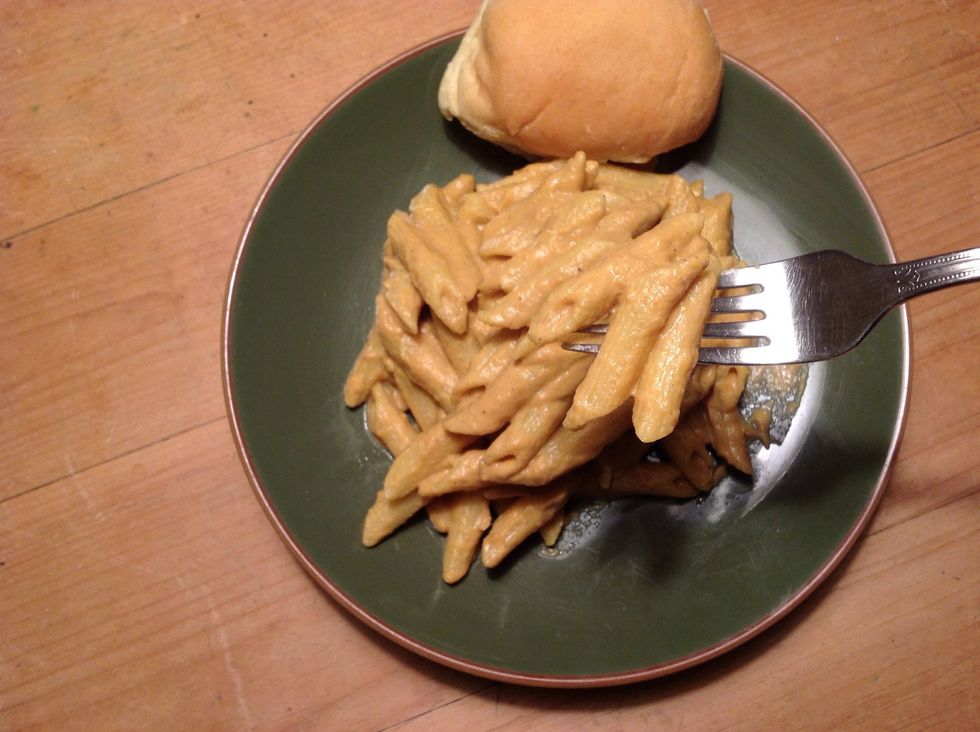 Add eggplant, cream, saffron powder, seasonings and blend. Taste and re-blend. For spicier add crushed red pepper flakes. Mix with Penne. Serve with French bread or the quintessential dinner roll!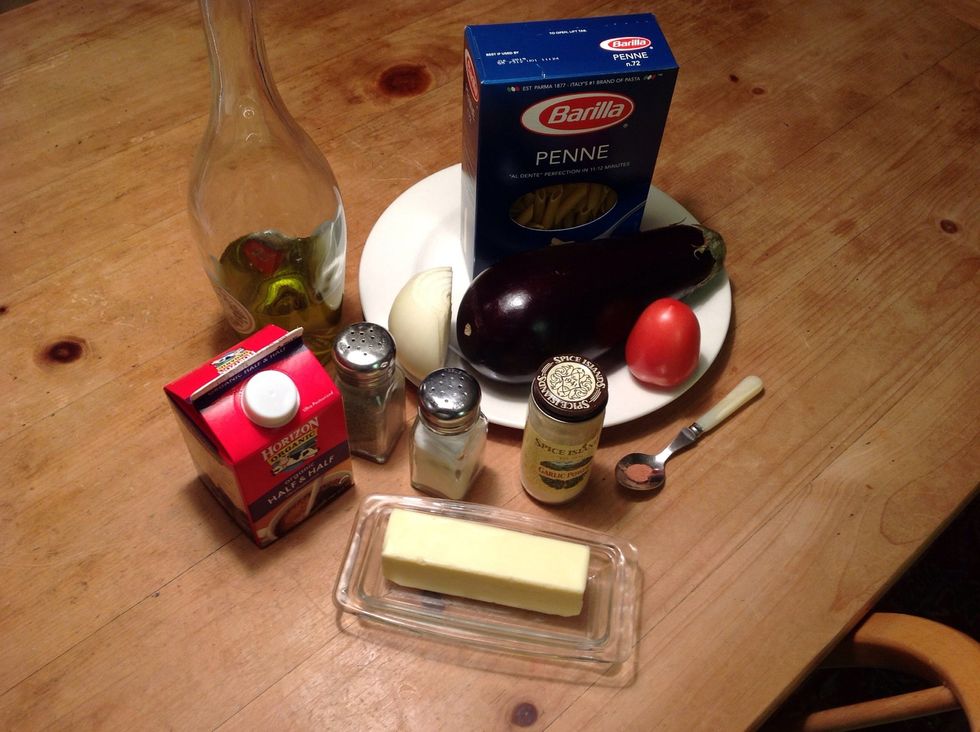 The Cast takes a bow! What characters...
1.0 Eggplant
1.0 Tomato
1/2 Onion
1/4tsp Saffron powder
2.0Tbsp Butter
3.0Tbsp Olive oil
1/2c Half and Half or Cream
Salt
Black pepper
Garlic powder
Red Pepper flakes