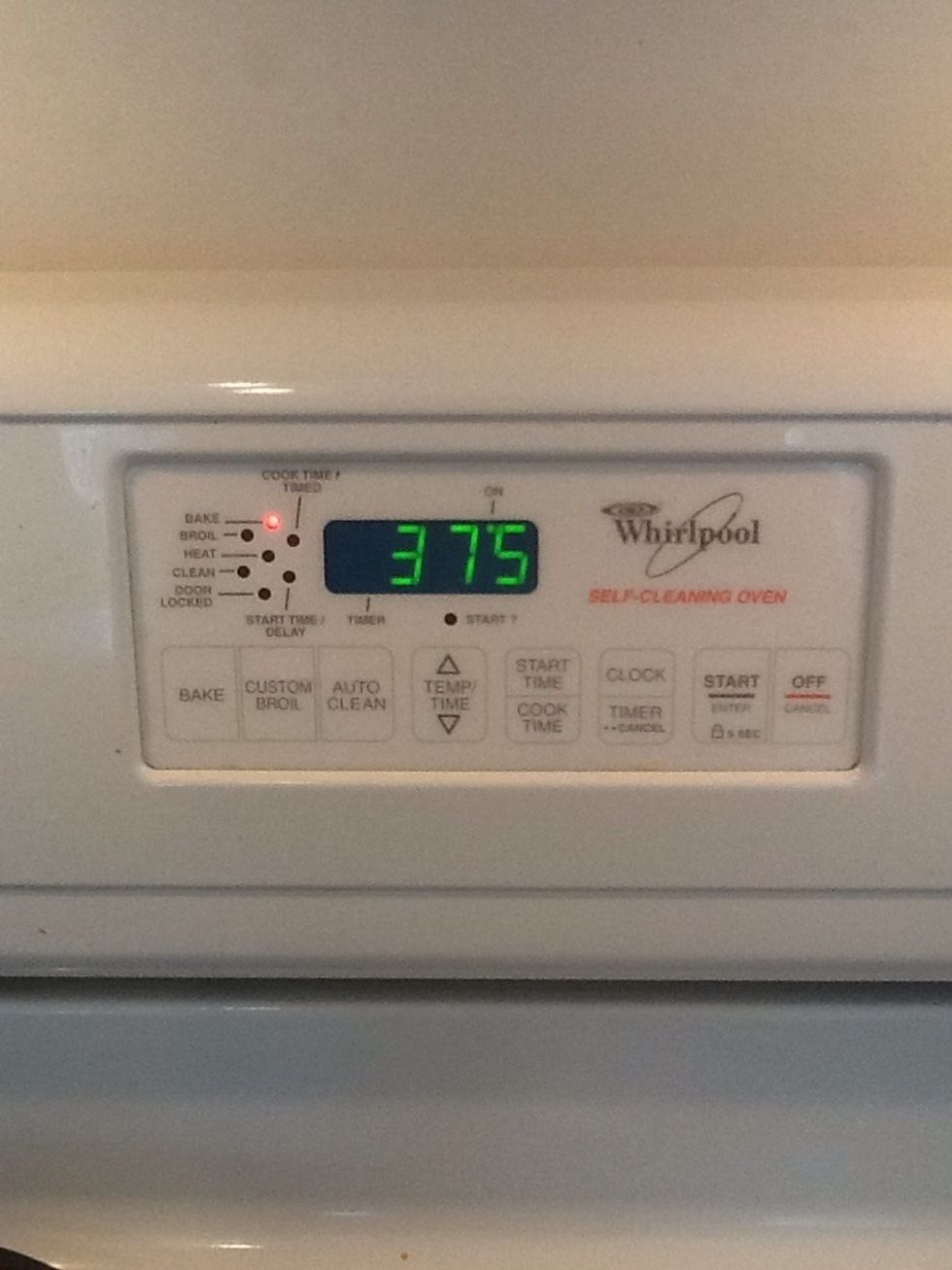 Preheat oven to 375 degrees F.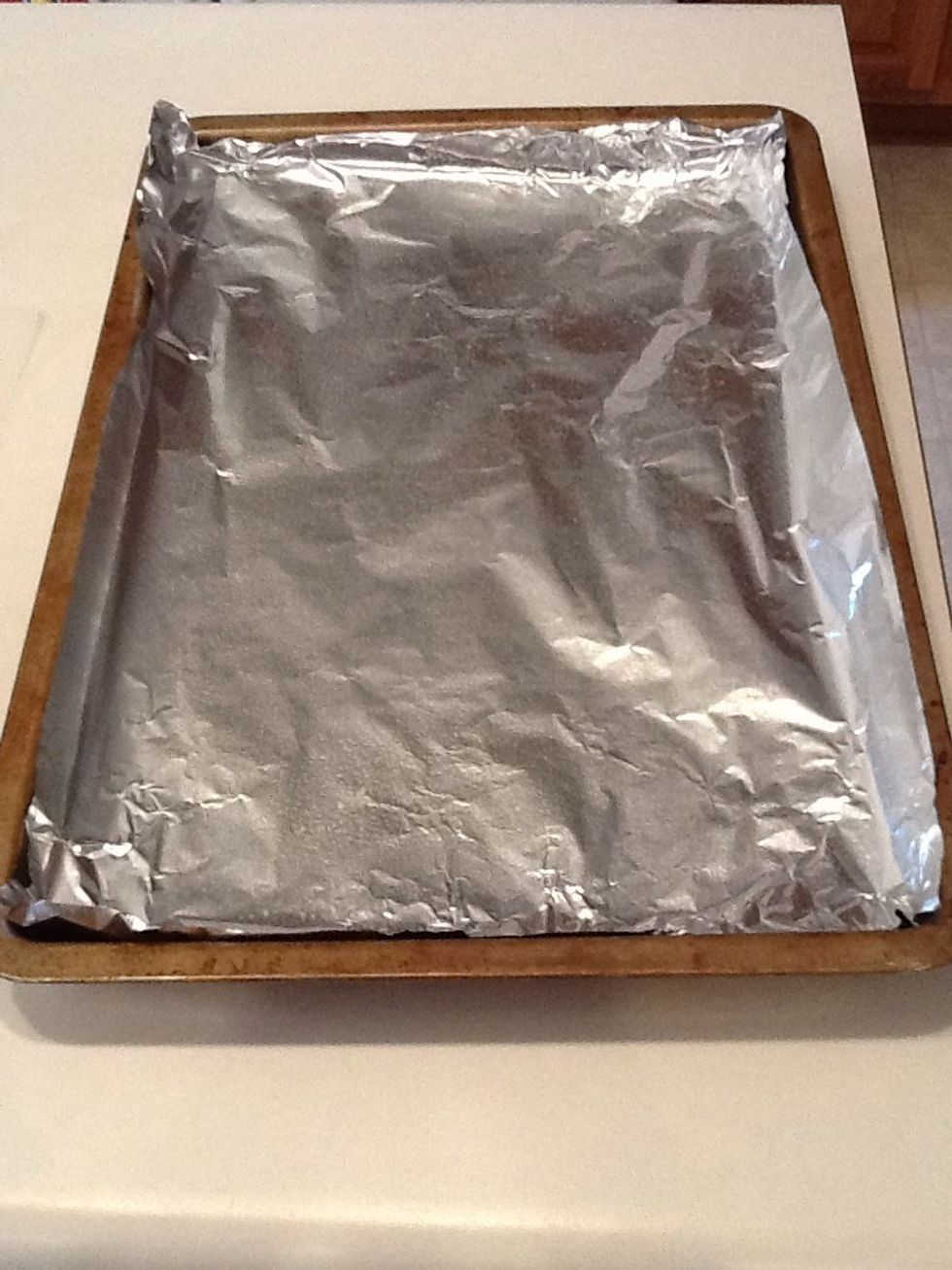 Cover a baking pan with aluminum foil and spread olive oil on top of the foil.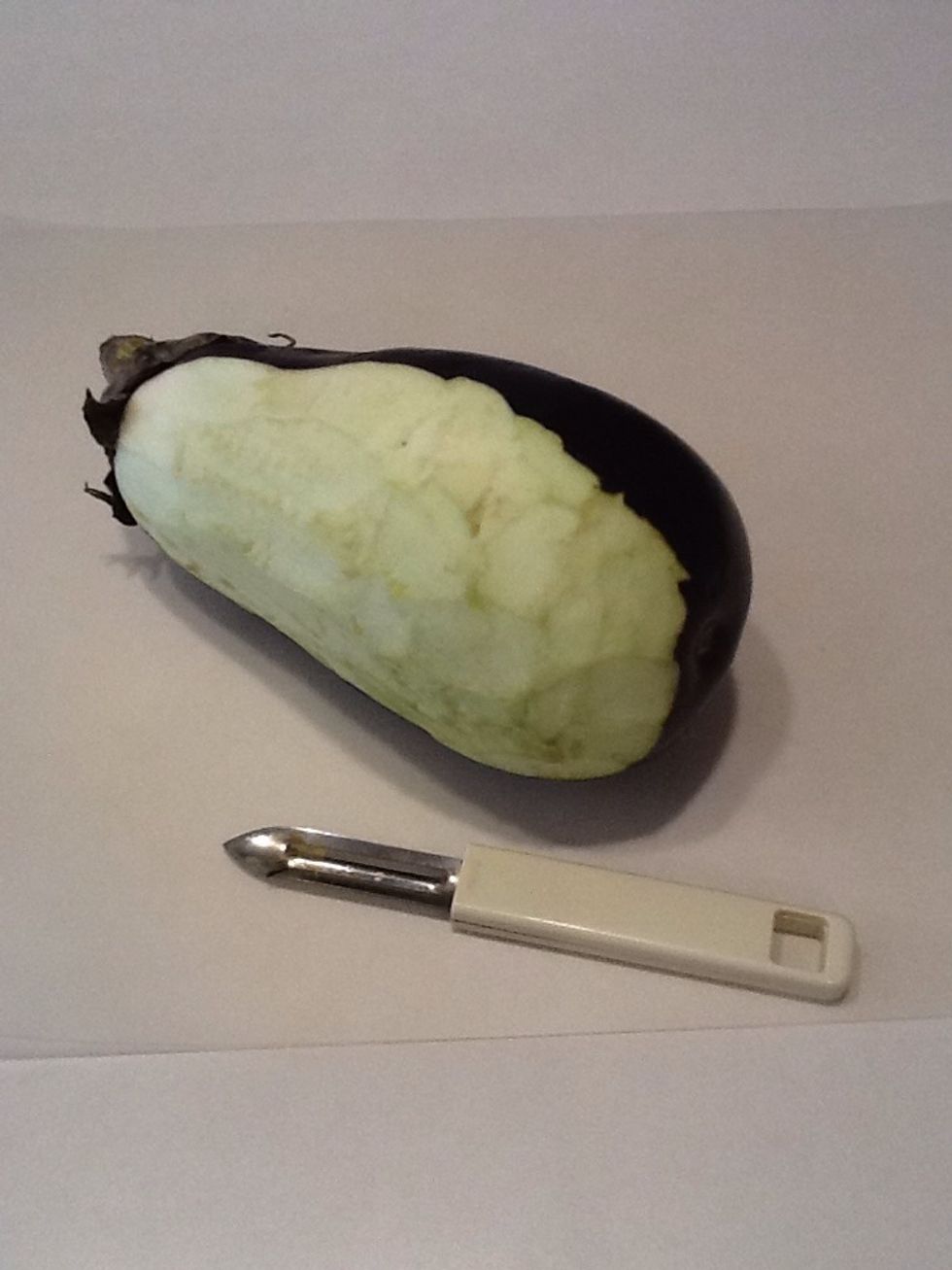 Peel an eggplant and slice into 1/2 inch round slices.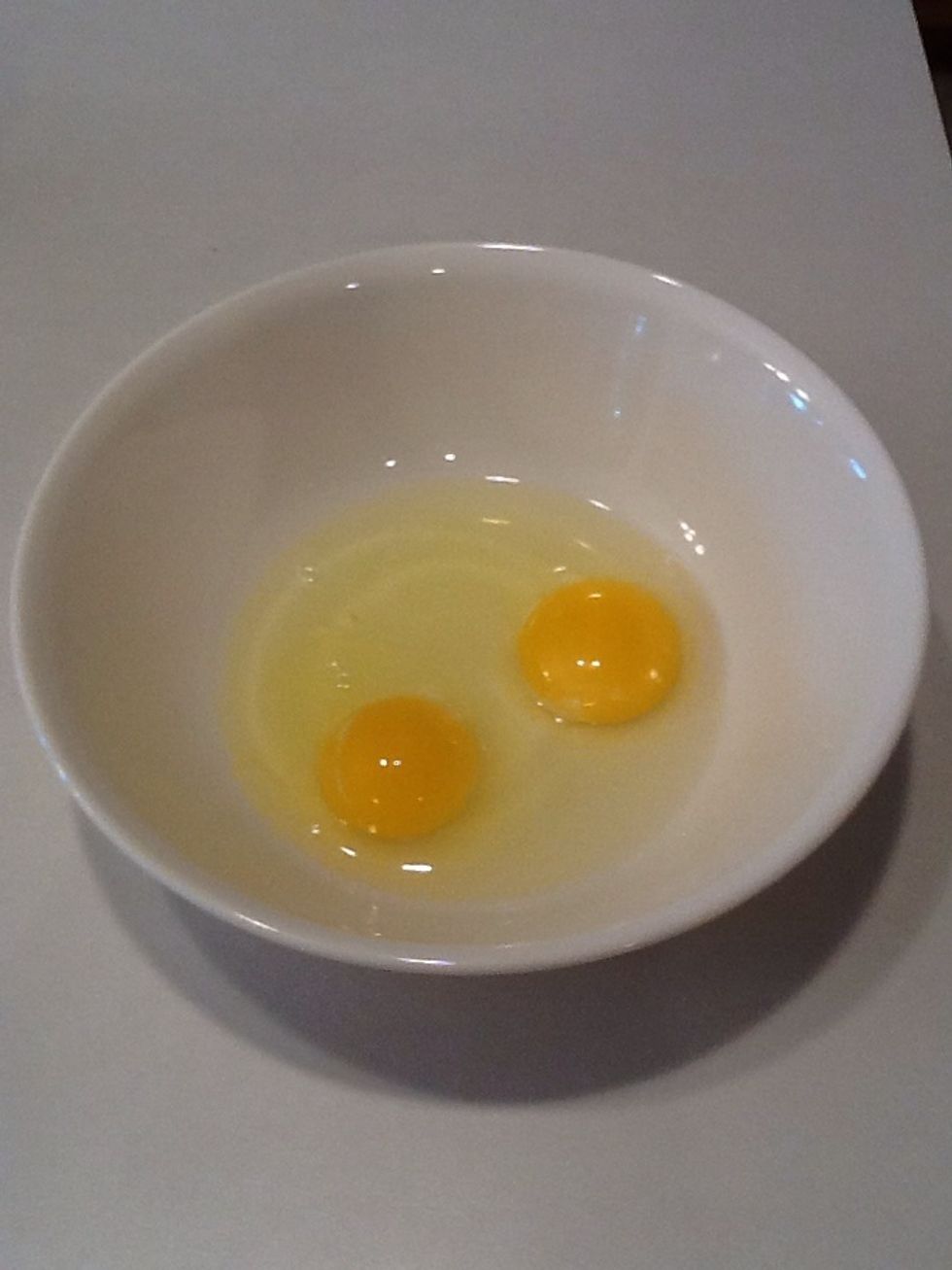 In a wide bowl, add two eggs.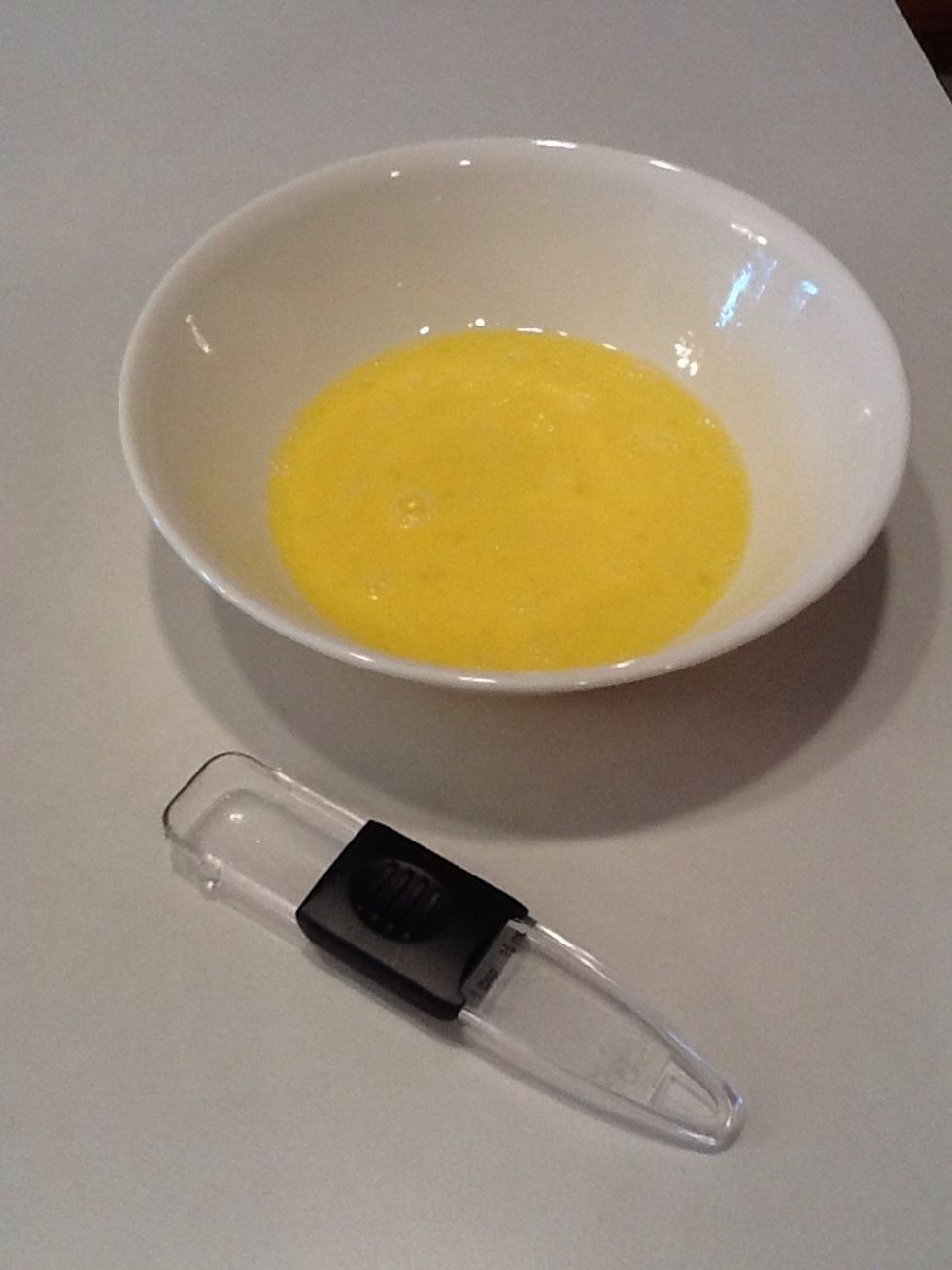 Add water and whisk until blended. Set aside.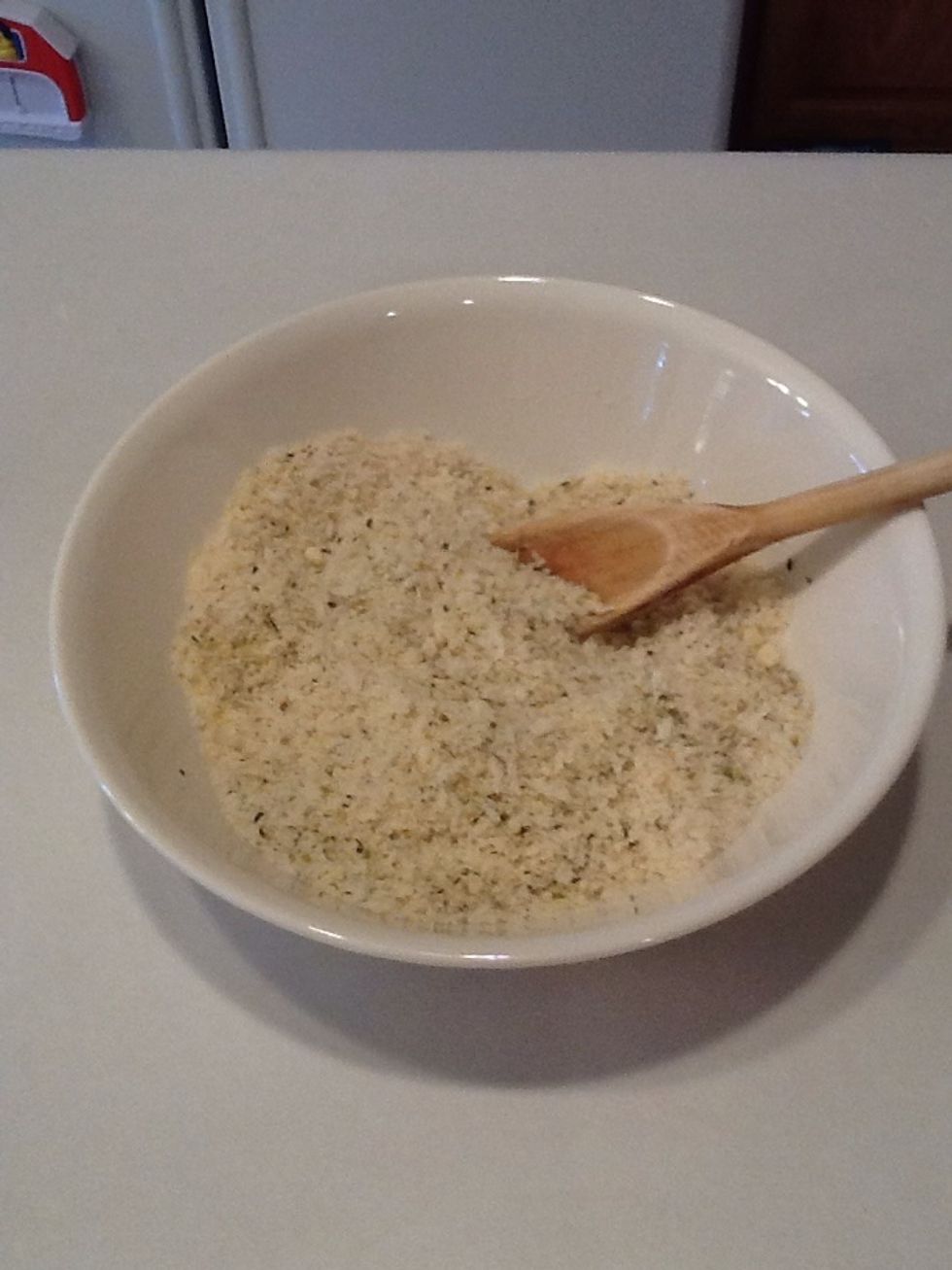 In a separate bowl, mix Panko breadcrumbs, 2/3 c Parmesan cheese, oregano and basil.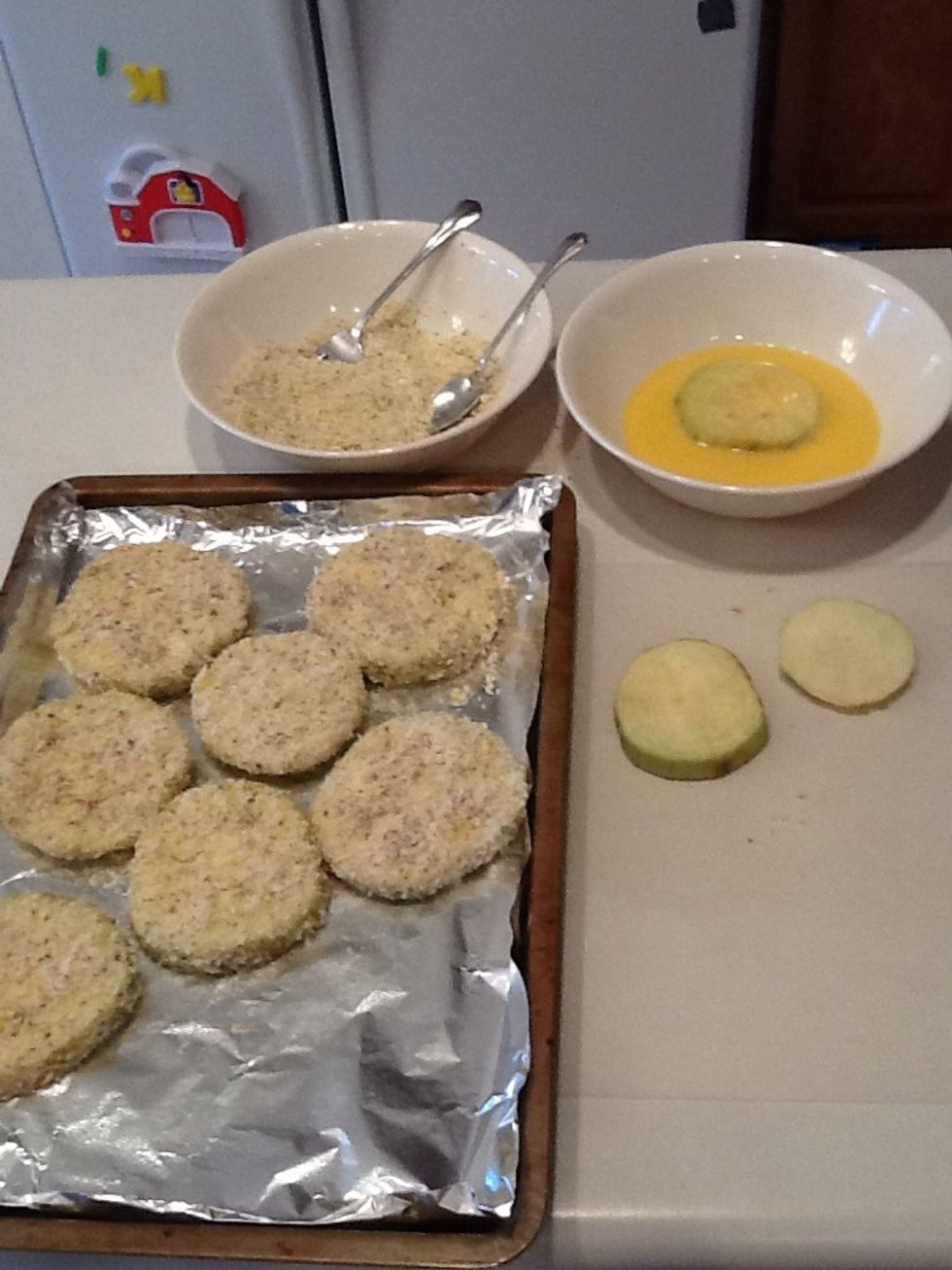 Set up your breaking station like this. Working counter-clockwise, take eggplant slices and coat with egg mixture. Then add to breadcrumbs and coat well. Place eggplant slice on baking sheet.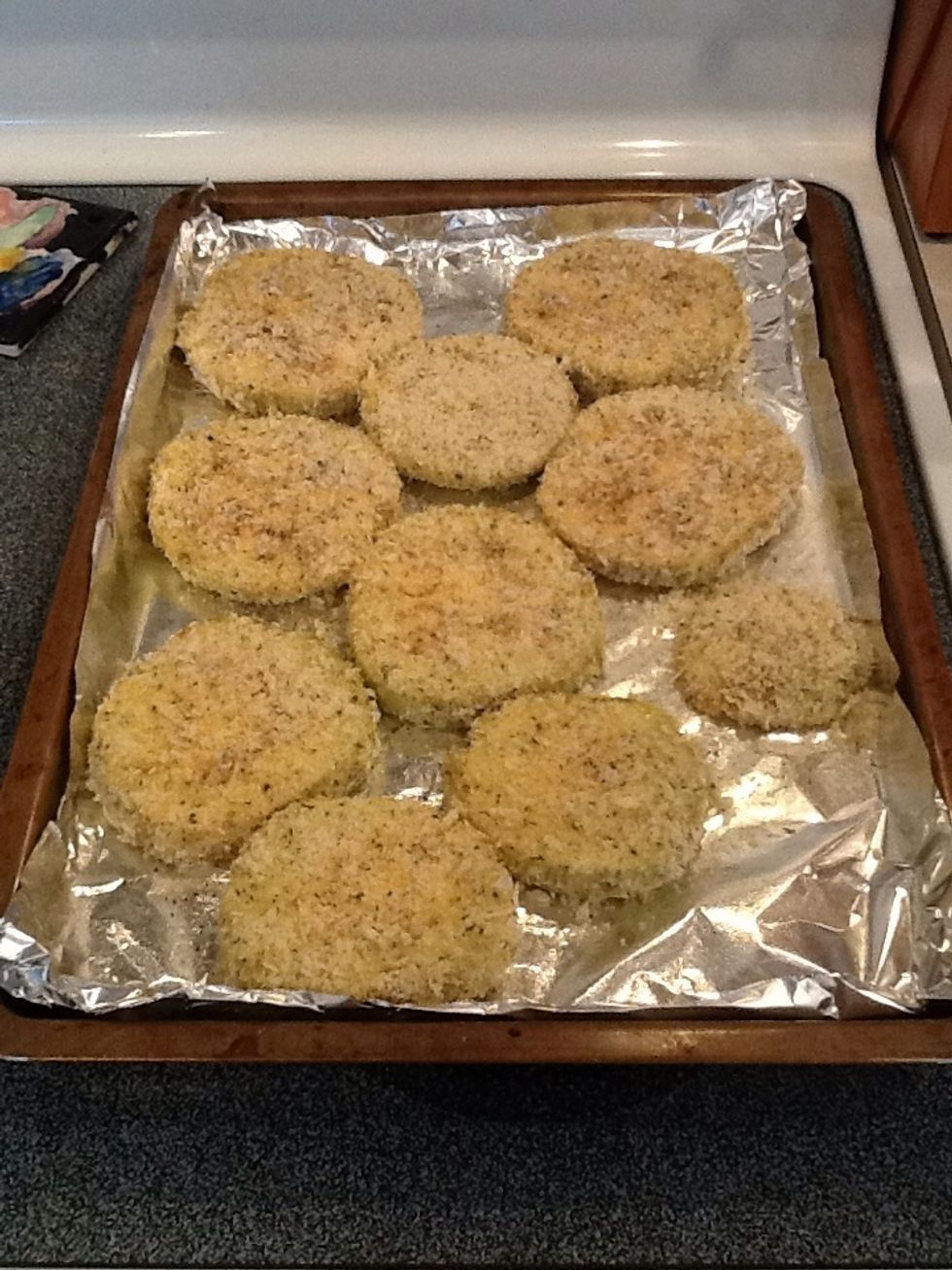 Place in oven and bake for 25 minutes.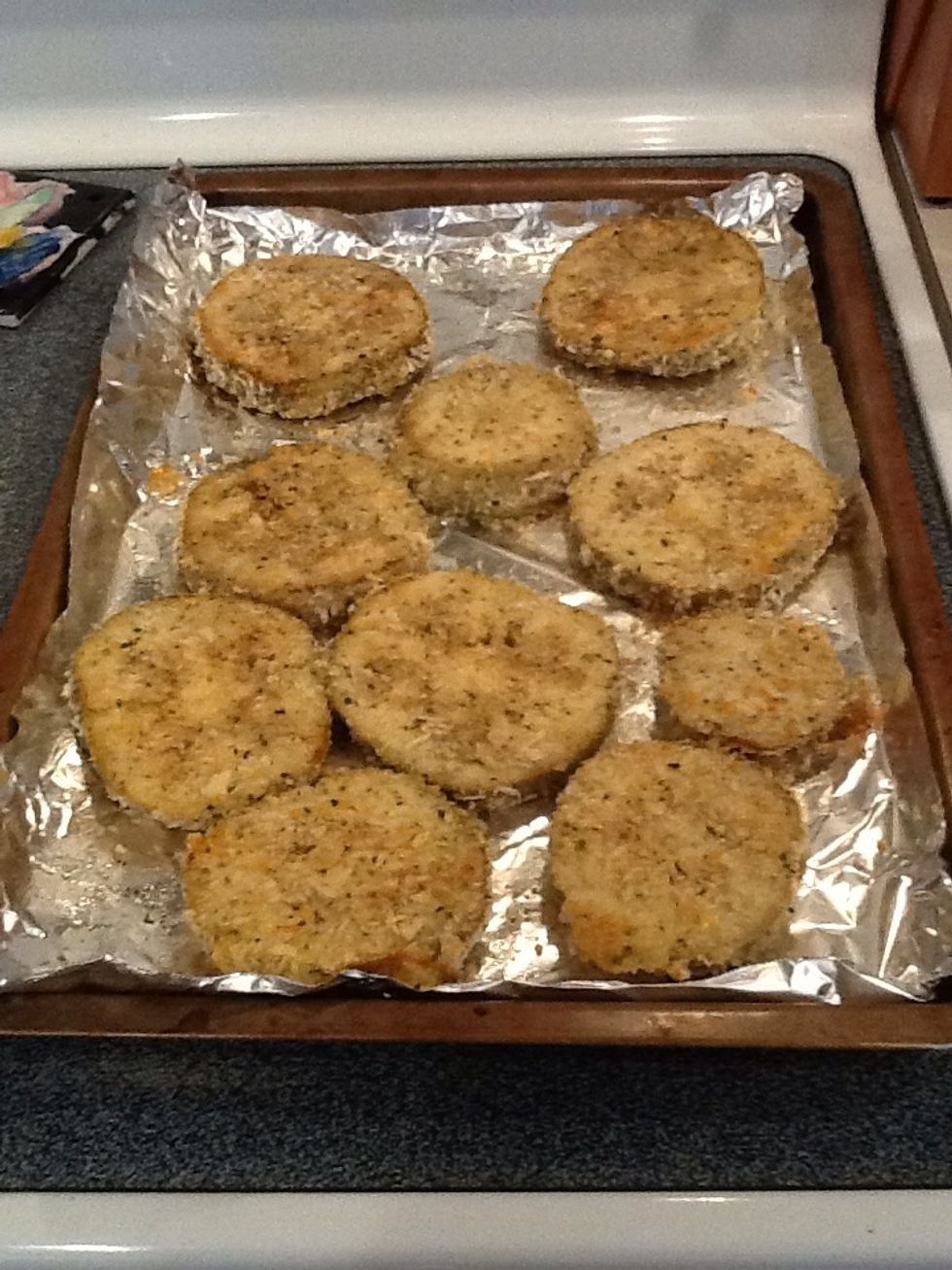 Remove from oven, flip eggplant slices, and bake for another 20 minutes. Much healthier than frying (and less mess, too!)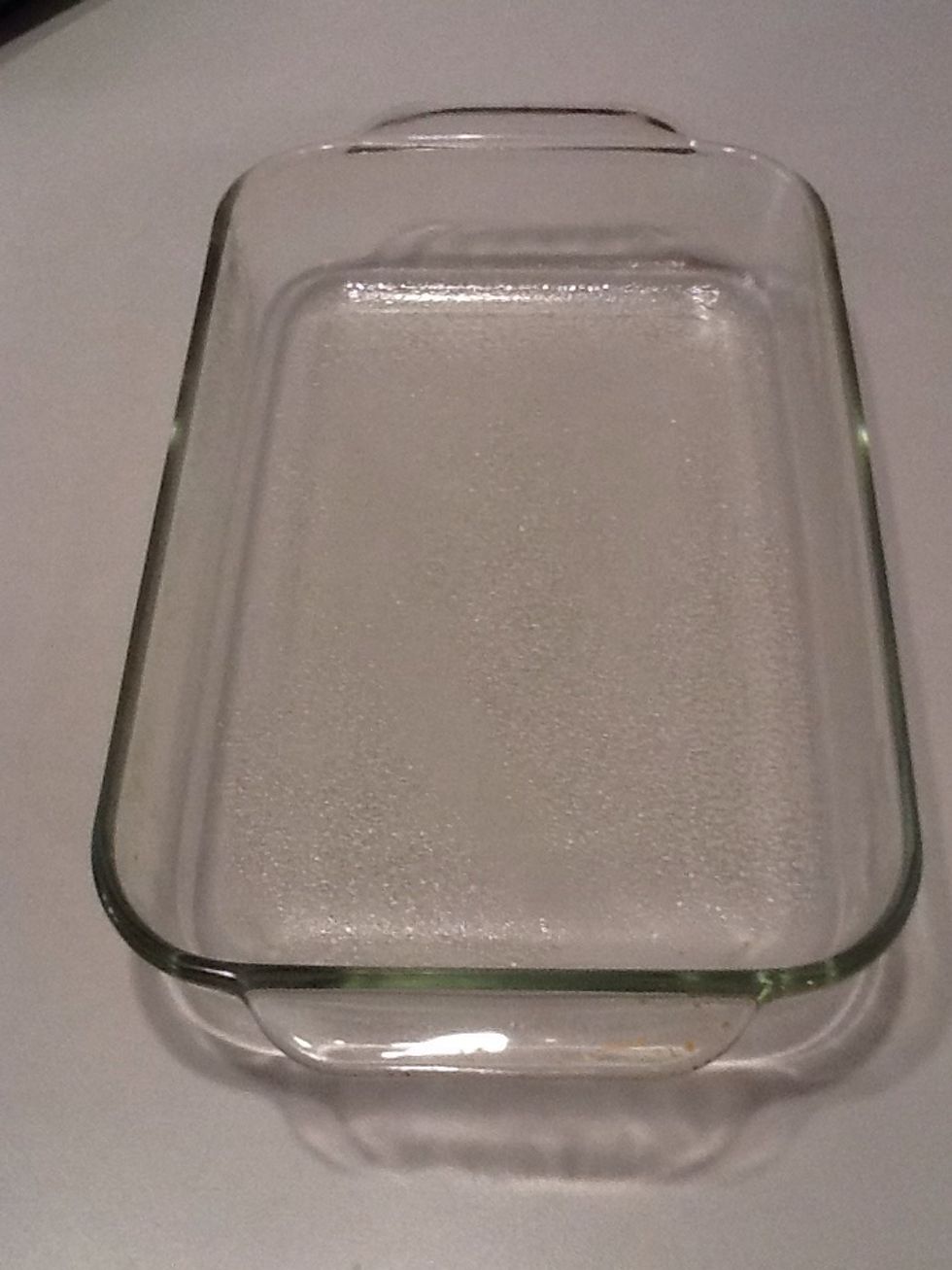 While eggplant is baking, coat an 11x7 baking dish with cooking spray.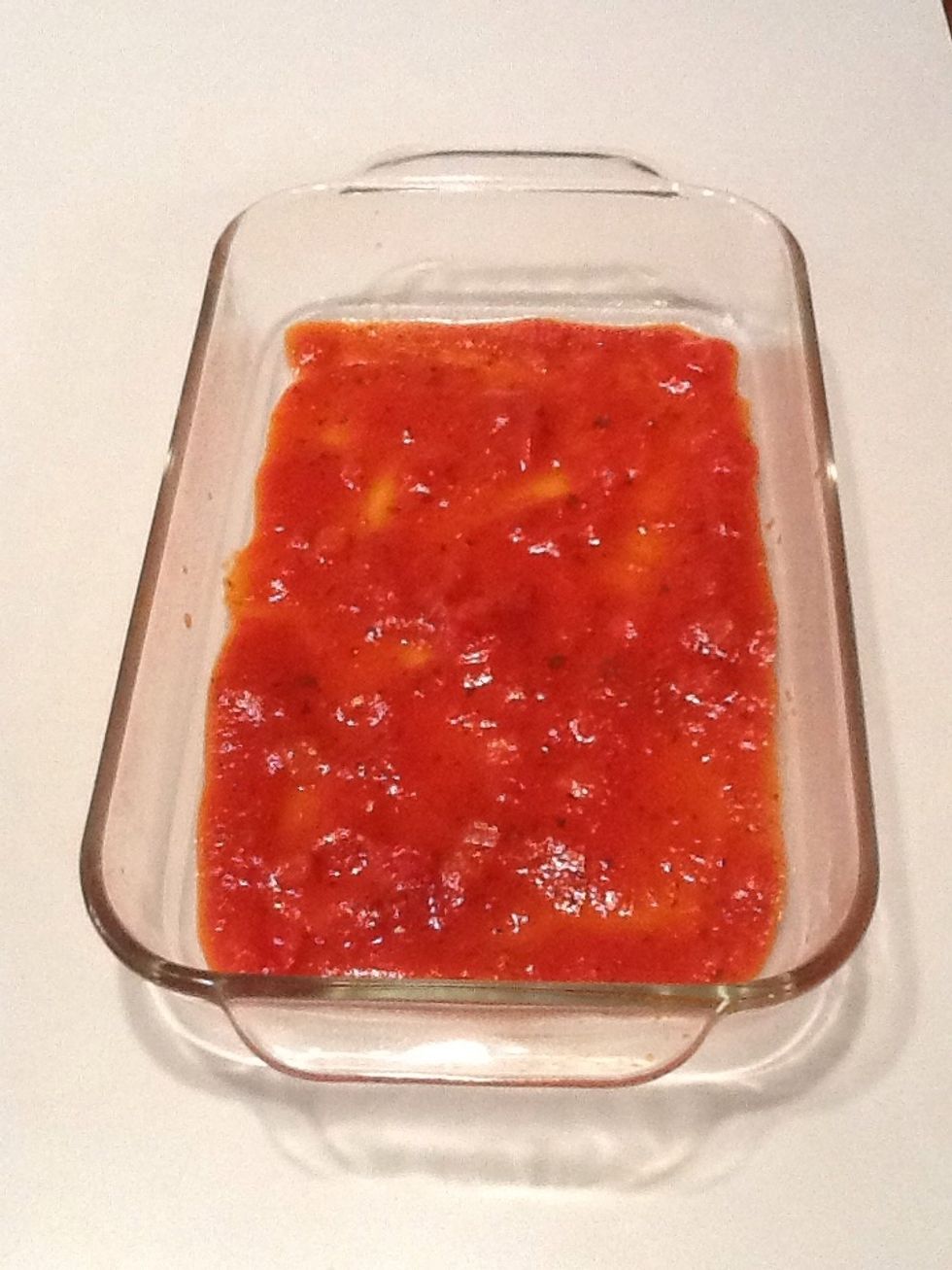 Pour 1 cup of sauce into pan and spread along the bottom.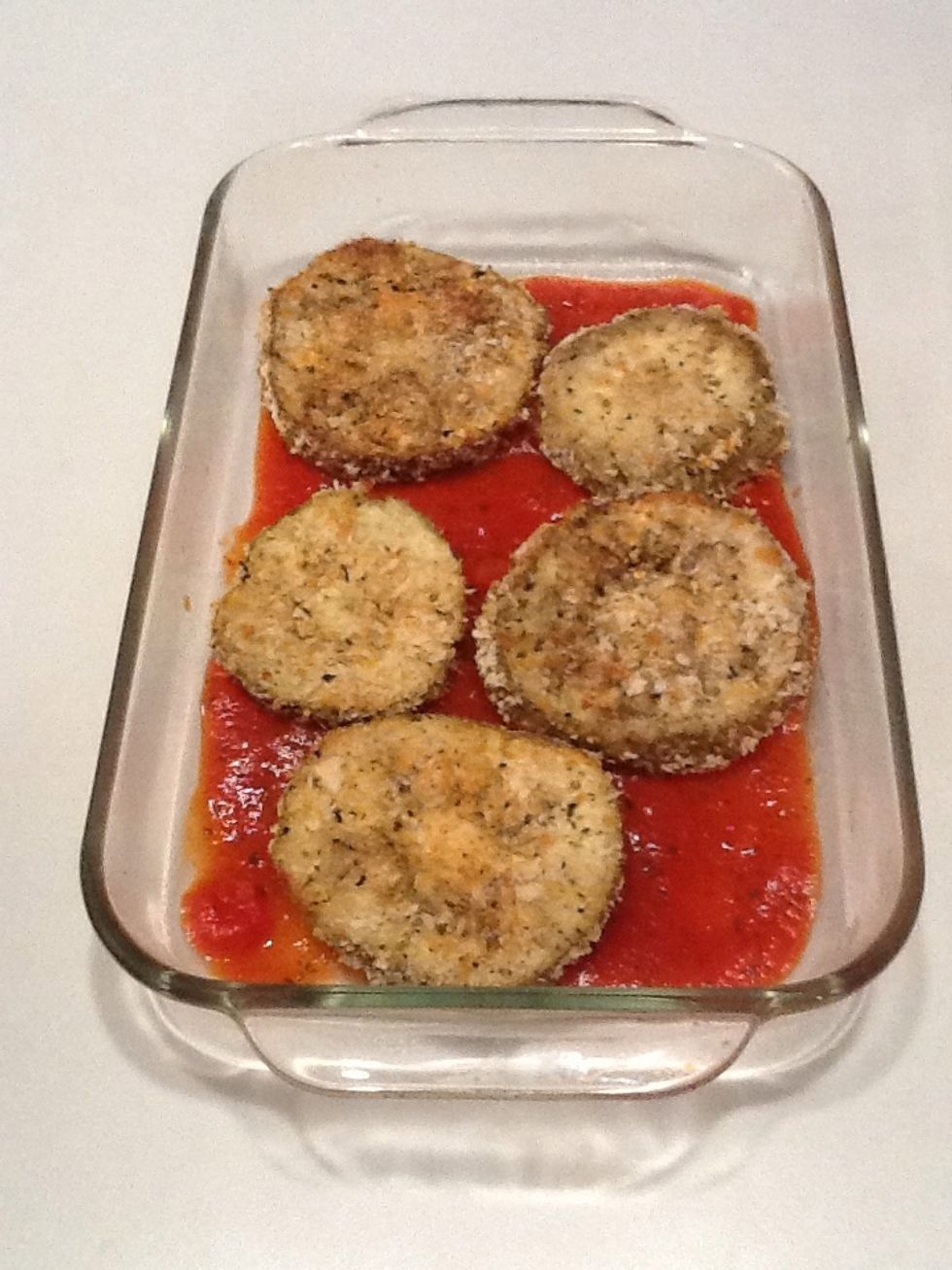 When eggplant is done, remove from oven and place half of the slices on the sauce.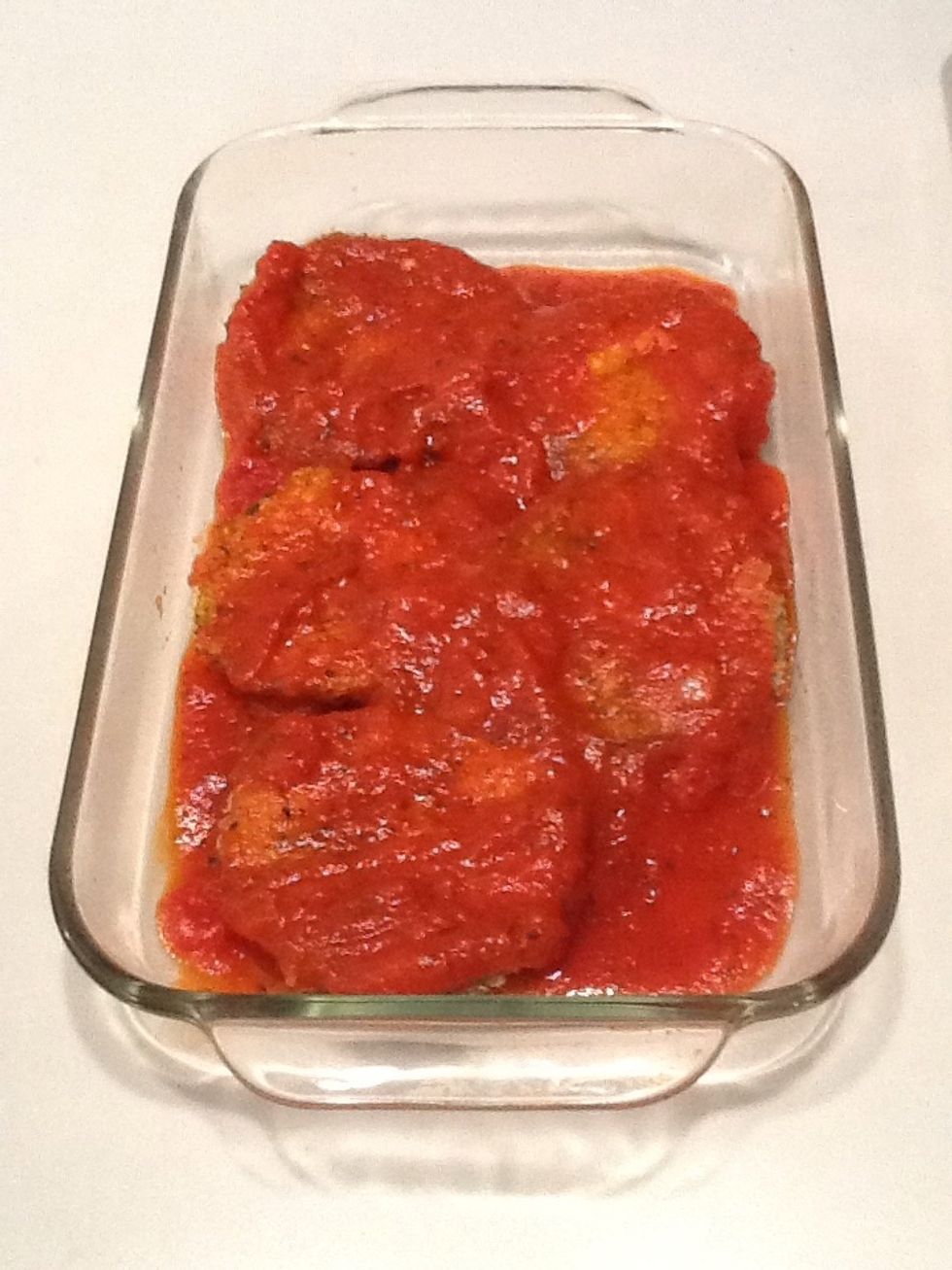 Cover with another cup of spaghetti sauce.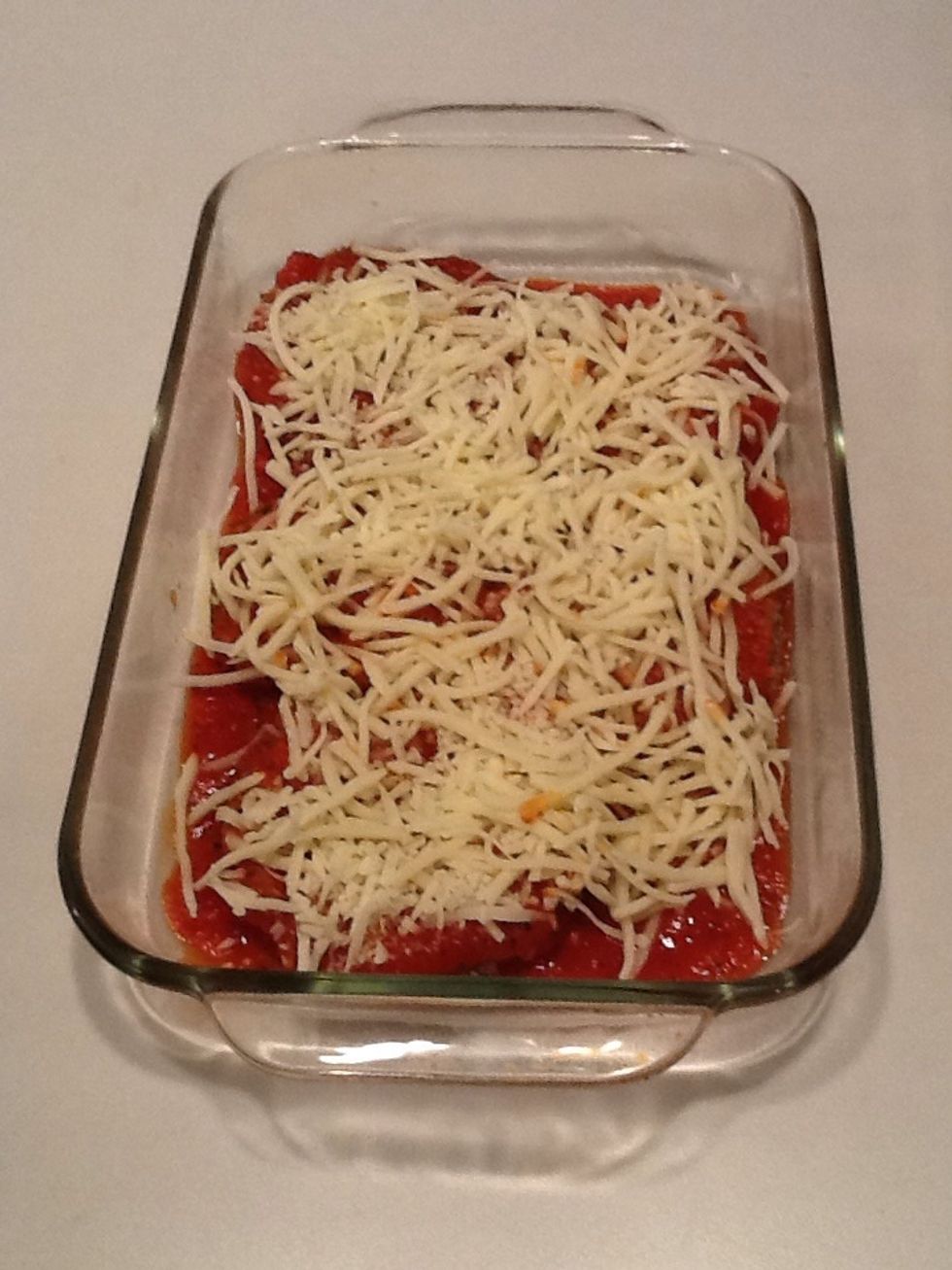 Sprinkle 1 cup of shredded mozzarella cheese over the sauce.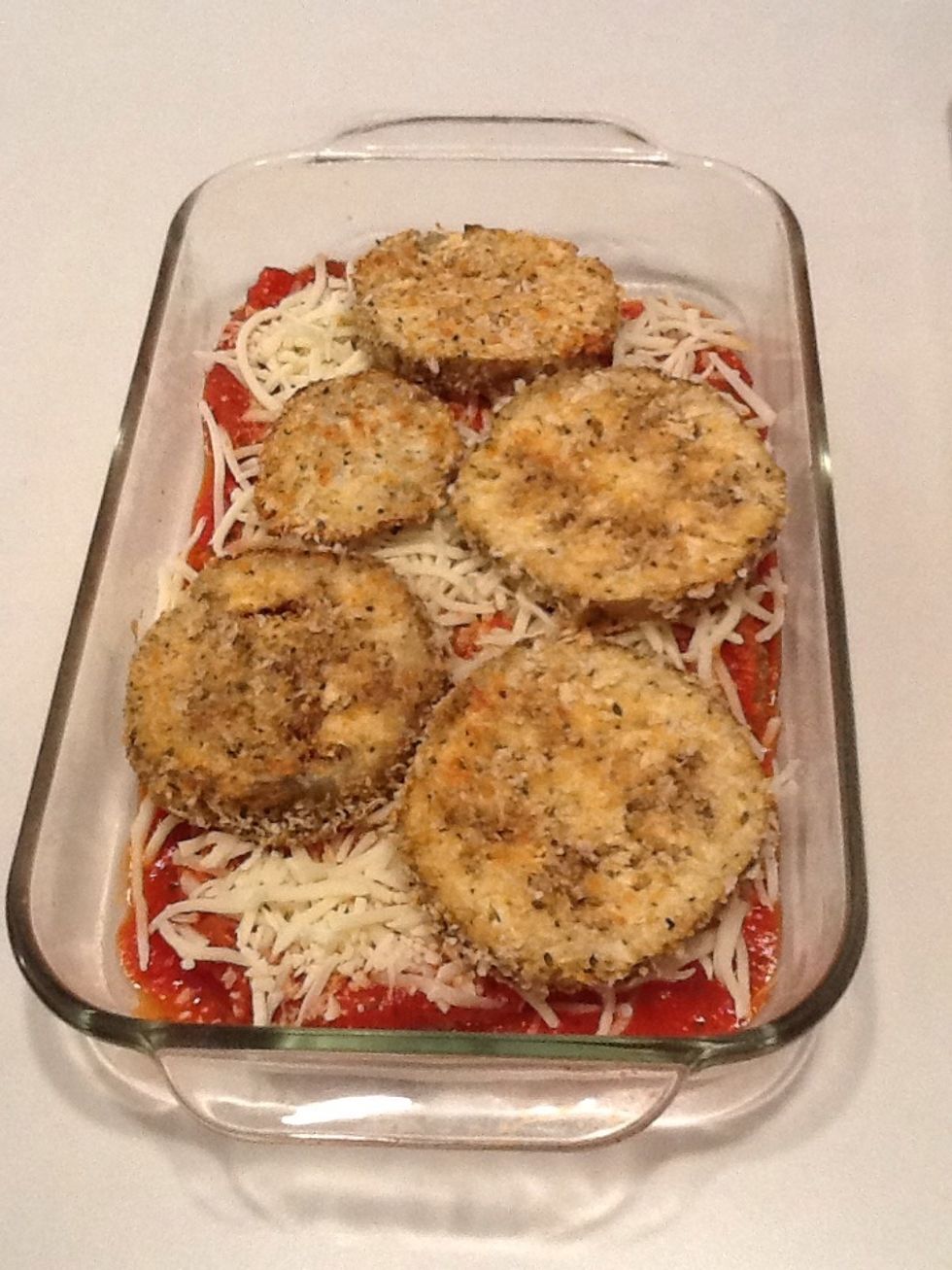 Place remaining eggplant slices on top of cheese.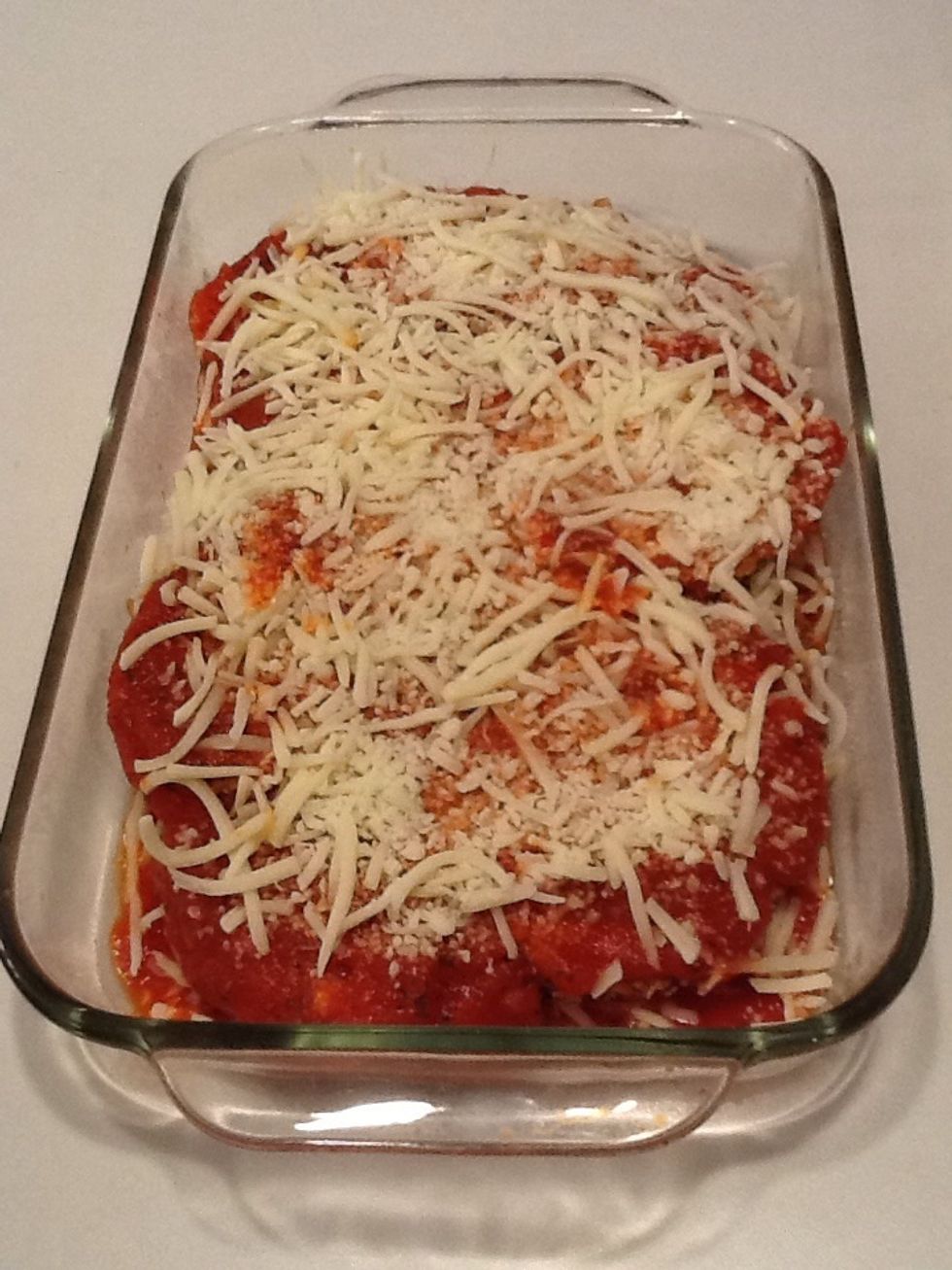 Coat with rest of sauce and cheese.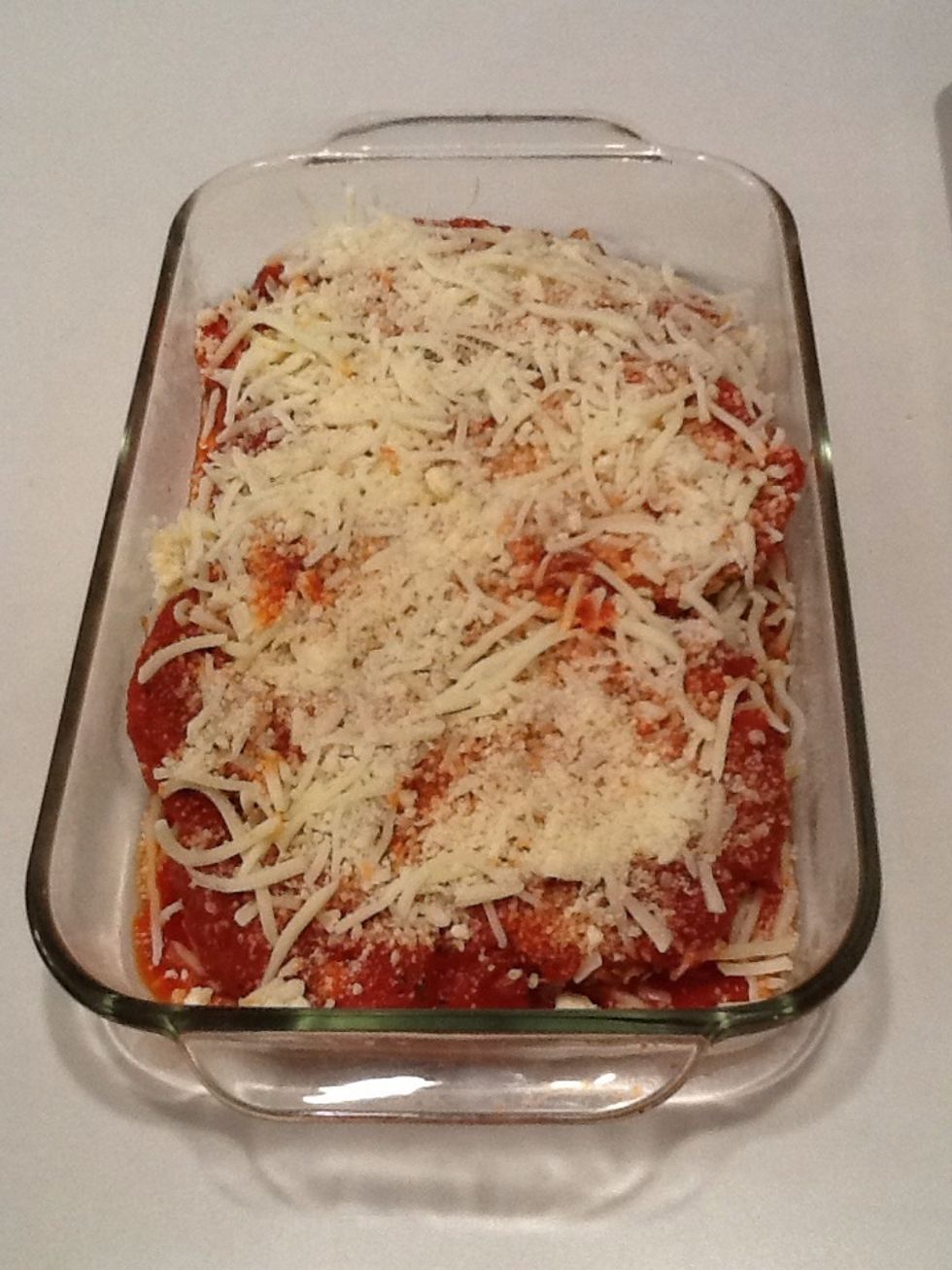 Sprinkle 2 Tbsp grated Parmesan cheese on top.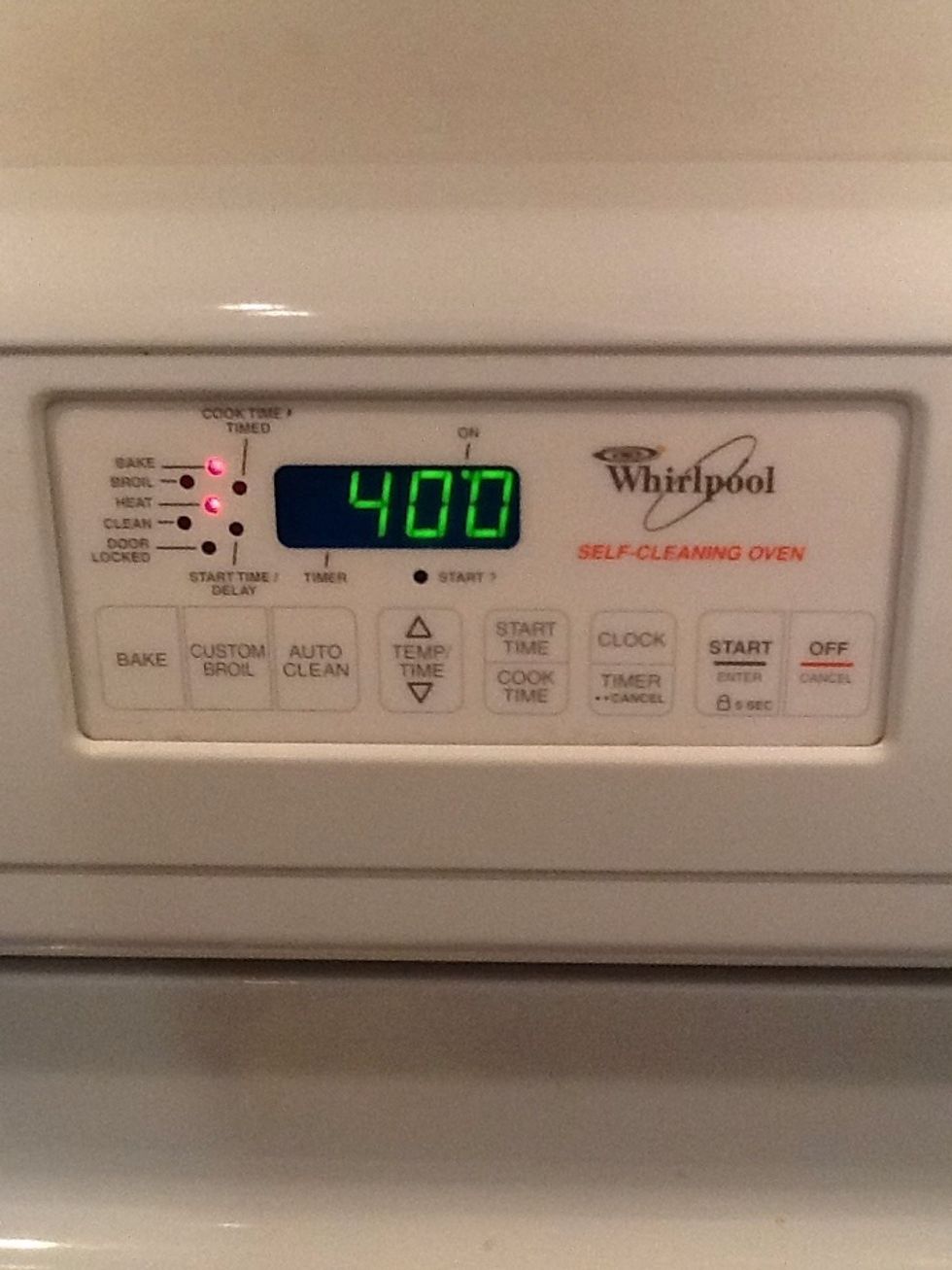 Increase oven temperature to 400 degrees F and bake dish for 15 minutes until sauce is bubbly and cheese is melted.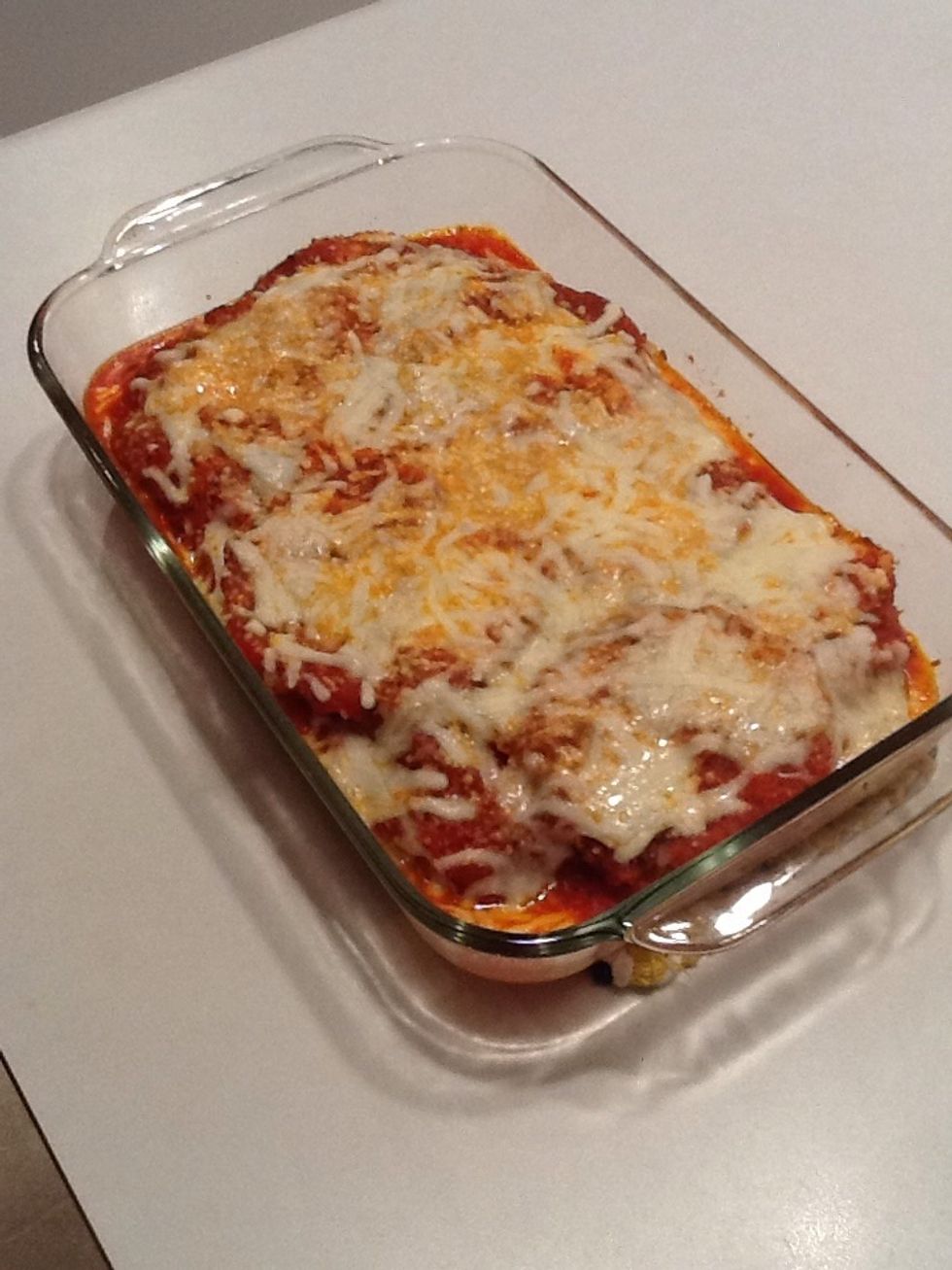 Serve and enjoy!
1.0 Eggplant, peeled and sliced
Olive oil, for baking sheets
2.0 Eggs
2.0Tbsp Water
3/4c Panko breadcrumbs
2/3c Grated Parmesan cheese
2.0Tbsp Grated Parmesan cheese
1.0tsp Dried oregano
1/2tsp Dried basil
Coarse salt & pepper
1.0 Jar spaghetti sauce, 24 oz.
2.0c Shredded mozzarella cheese