How to make eggplant parm pizza & fresh spinach salad
A delicious pizza and perfect idea for the leftover eggplant parm that takes a lot of time to make!
39
Fresh pizza dough rolled out and baked for 7-9 min at 425°. Spread pesto on the dough before baking. Spread sauce and sliced fresh mozzarella cheese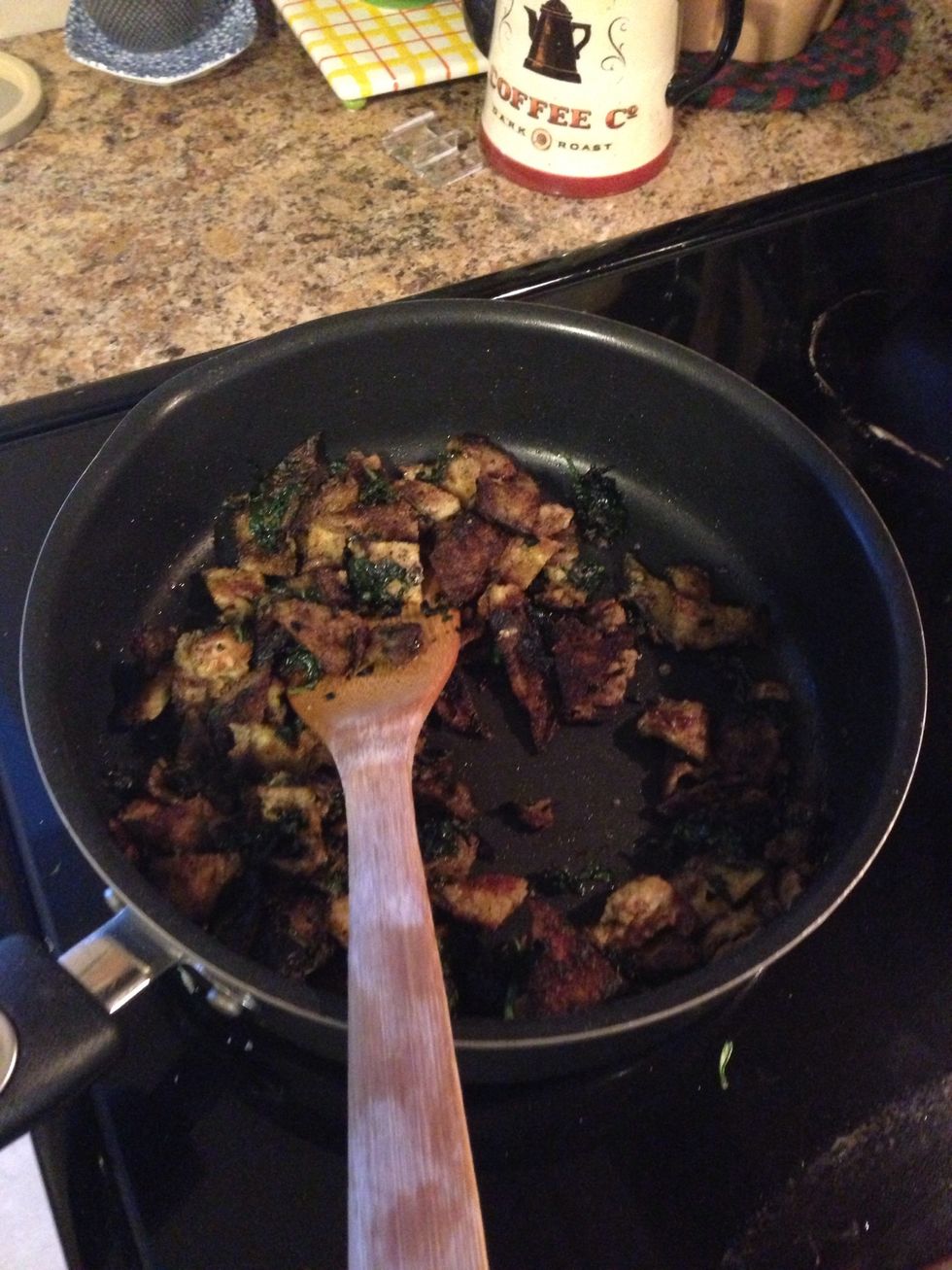 Slice eggplant Parm, sauté with olive oil, garlic, fresh chopped spinach, oregano, basil & parsley, until crispy and well mixed.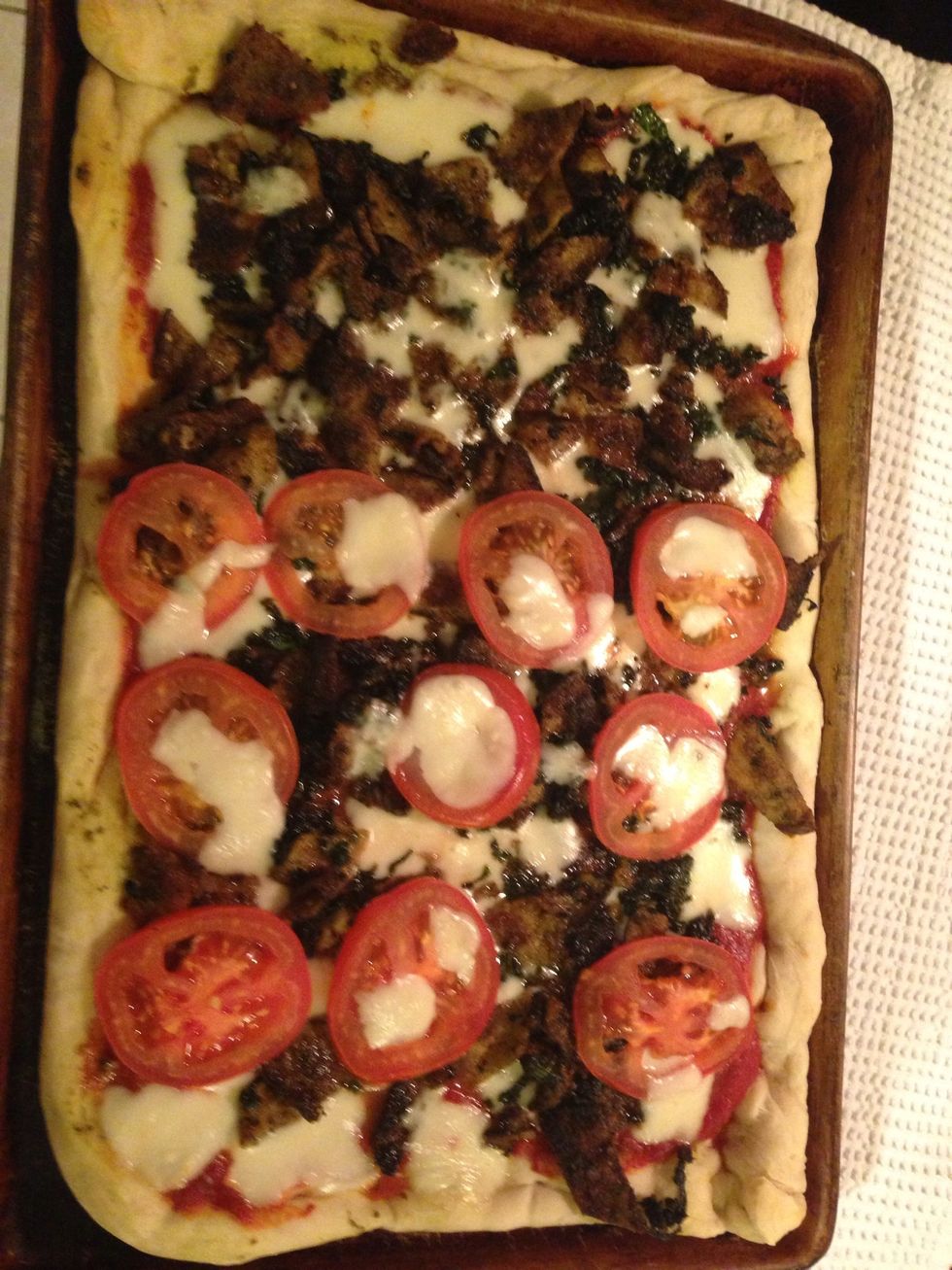 Spread toppings on dough. I added sliced tomatoes and more fresh mozzarella cheese. This is the final product after baking. :)
Serve with fresh spinach, cranberry, gorgonzola, pecan salad salad, & a glass of red wine. Yum!! :)
Fresh pizza dough
2.0c Pizza sauce
1.0 Pizza stone
2.0Tbsp Olive oil
3.0 Garlic cloves
Eggplant Parmesan - previously made
1.0tsp Oregano
1.0tsp Basil
1.0tsp Parsley
8.0oz Fresh mozzarella cheese