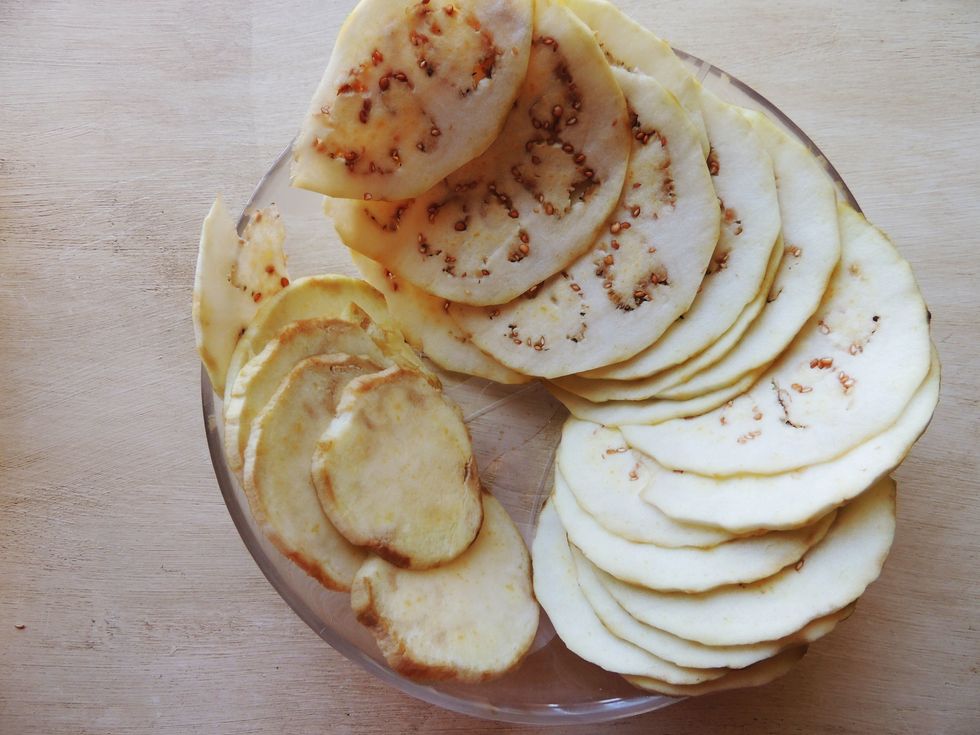 Cut the eggplant into thin slices. We used a knife because my husband has skills but you are welcomed to use a tool for uniformity. *Chip thickness...so fairly thin.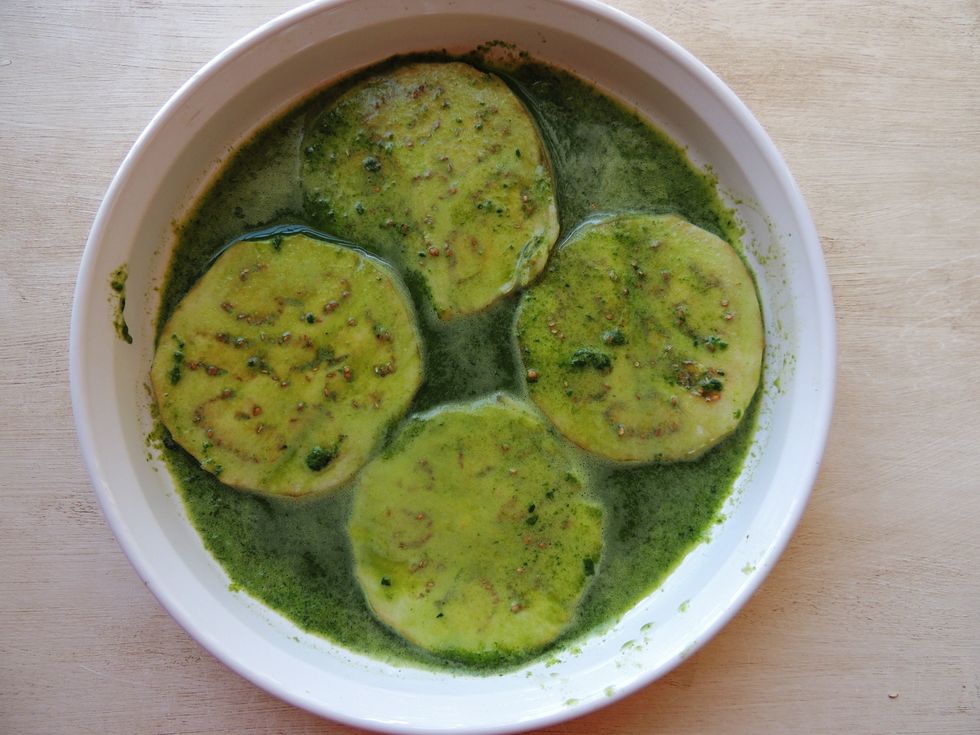 Blend the spinach, egg and milk for a green dip prior to 'breading'. Let each chip soak for just a minute. This doesn't lend to significant flavor but kicks up the nutrient factor.
Flavor adaptations with numerous herbs and spices are waiting for you. If you like spicy food, kick up the heat a notch. If you prefer other flavors, add them to the herb/spice mixture.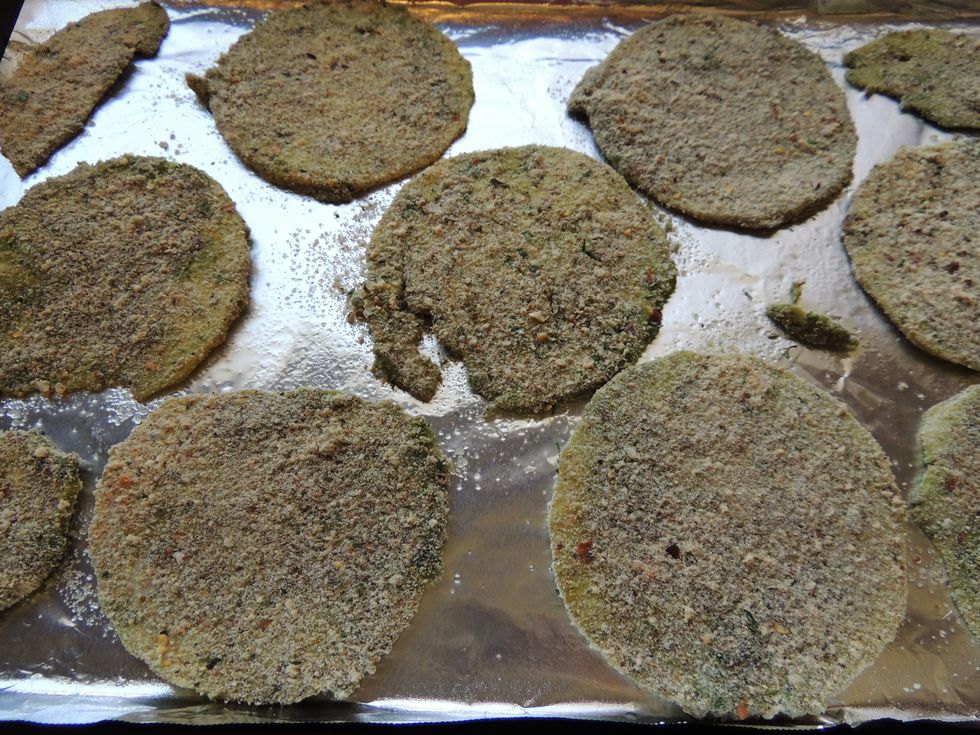 Mix your spices and bread crumb mixture. Lay the dipped slices into the mixture, coating both sides well. Press down and then flip and press again. Place the chips onto a greased, lined pan.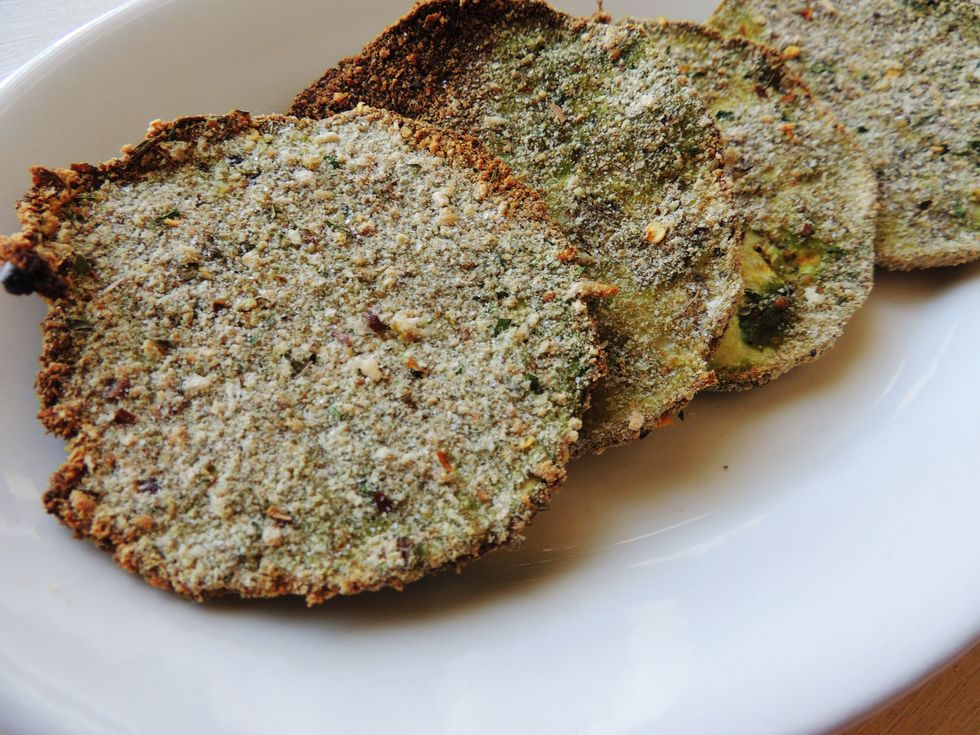 Cook until browned. Watch closely for 20 minutes at 400 degrees. They should be crispy and delicious.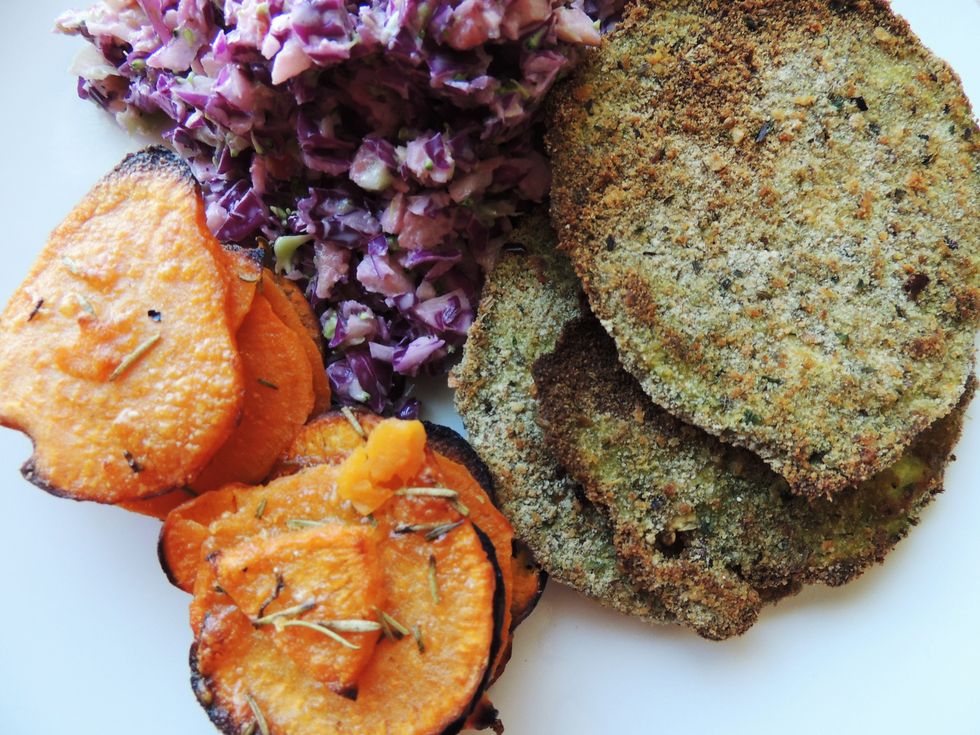 Pair them with a couple of other colorful sides for a meal or enjoy them with dip as a snack!
Sauce for dipping ____________________________ Mix all of the sauce ingredients together. Refrigerate.
1/2 Eggplant (large)
1.0 Egg
1.0c Spinach
1.0oz Milk
1.0c Bread crumbs
1.0Tbsp Oregano
1.0Tbsp Red pepper flakes
1.0Tbsp Garlic salt
For Dipping Sauce
1/2c Mayonnaise
1.0Tbsp Ketchup (organic)
2.0Tbsp Horseradish or other spicy component of choice
1/4tsp Paprika
1/4tsp Salt
1/4tsp Cayenne pepper
1.0pch Black pepper