Make Eggplant and Porcini Meatless Balls
1
Pick fork whole all over eggplant and bake for 1 hour until soft at 375. While doing this boil a pot of water and the soak porcini in the water for 20 min until soft.
Once both are done chop up very fine using and immersion blender. Toss all into large bowl. --Remember to peel of skin of eggplant first.
Meanwhile in a sauté pan, sauté half an onion and 2 cloves of garlic until soft and toss them into the bowl. Also add 2 cups of panko into bowl and two egg whites.
Know make your meatless balls on. A pan and sprinkle flour on top and then place in fridge for 10 mins. Once done sauté the balls in olive oil until done and brown. Add your own sauce.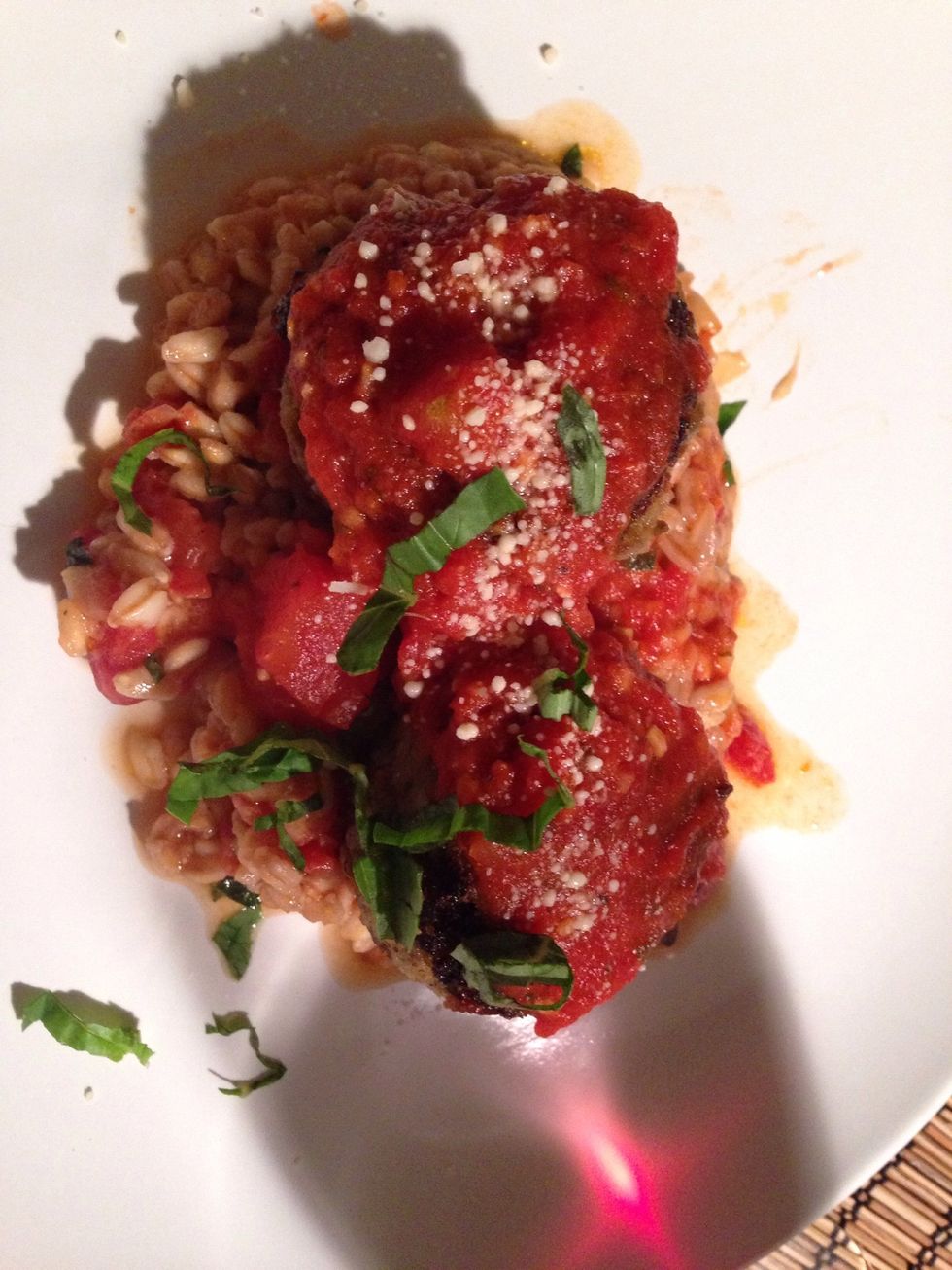 3 eggplants
Box of dried porcini mushrooms
Pecorino cheese
Panko
Flour
Immersion blender chopper