a lil twist for an eggless sweet bread pudding
29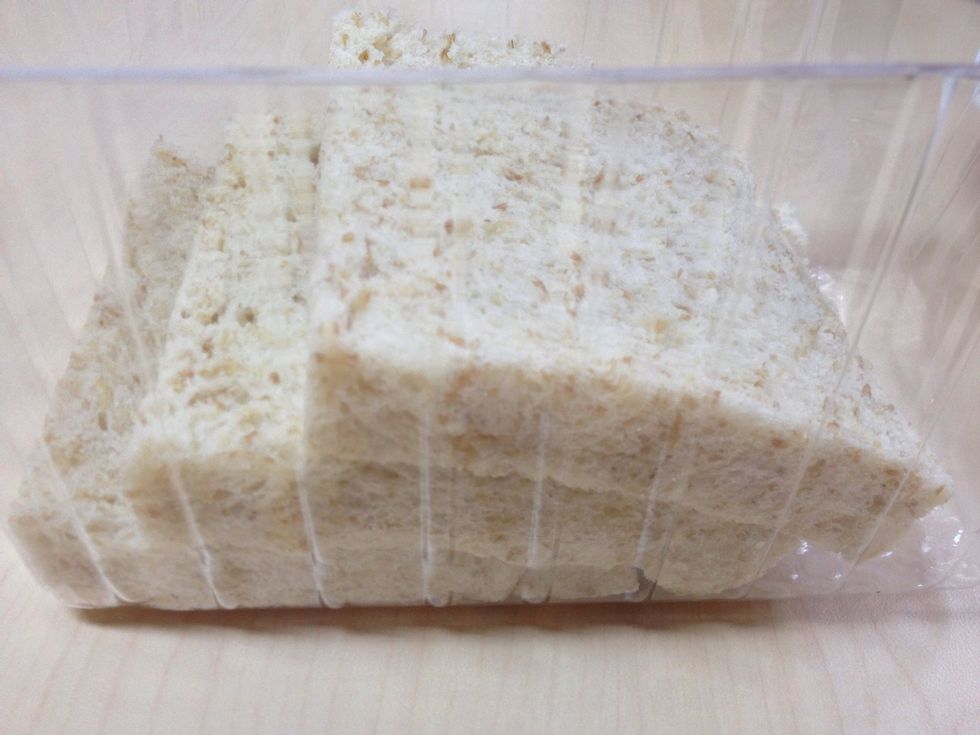 Prepare your 1-2 days old sliced bread. Any kinda bread :)
Cut in cubes or just tear it :) too lazy hehe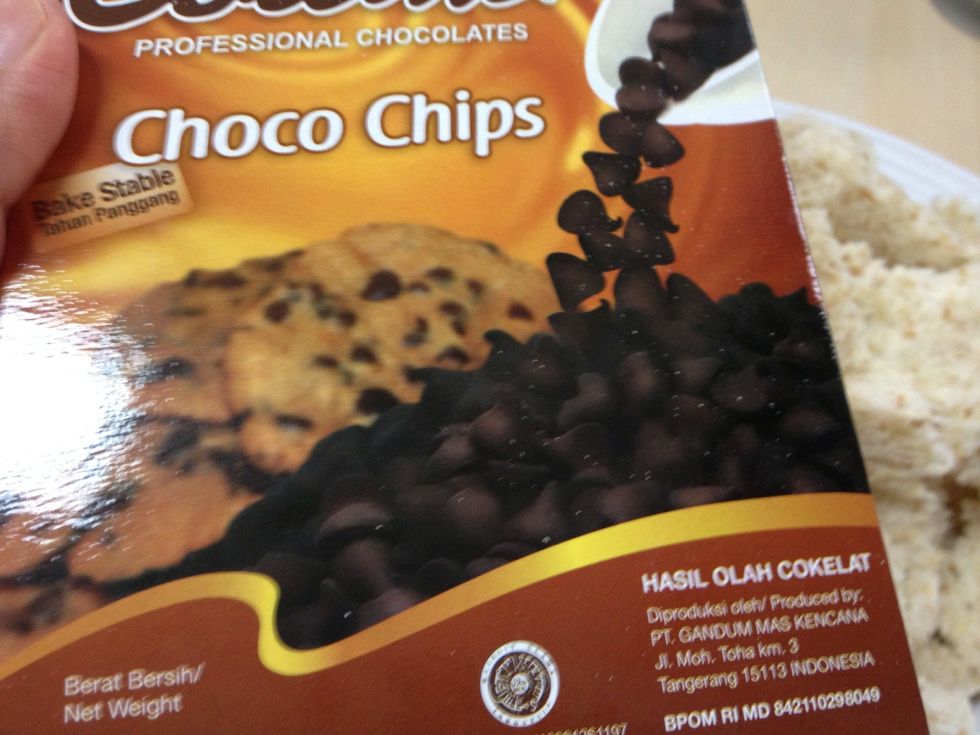 Add in 2 tbsp of choco chips. I like mine dark choco chips. Or, you can shred or chunks some chocolates yumm yumm :)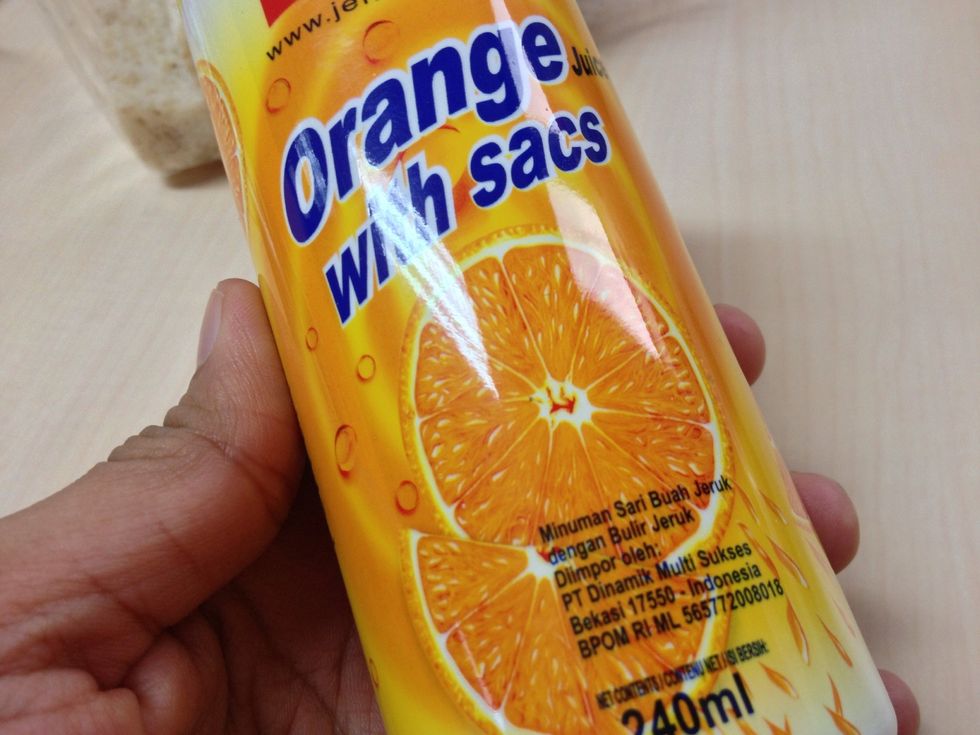 Prepare your orange juice. I like one with sacs :) but off course, fresh orange juice is better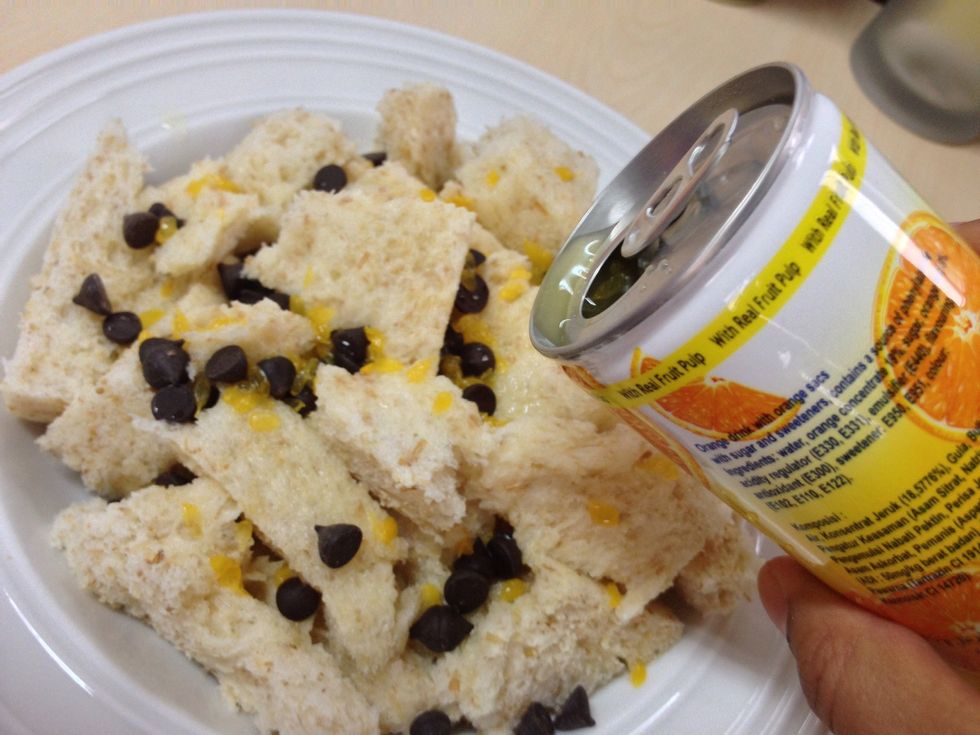 Pour in 220ml of orange juice onto the bread mixture
Add in a pinch of all spice ...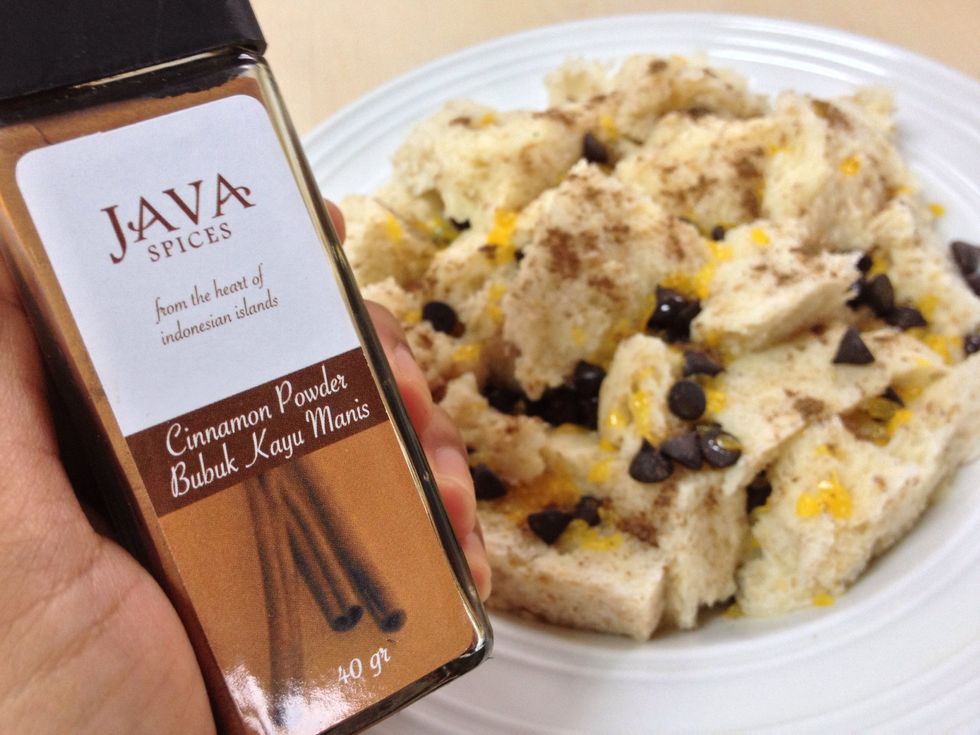 ... a pinch of ground cinnamon ...
1 tsp of vanilla extract ... or bourbon hehe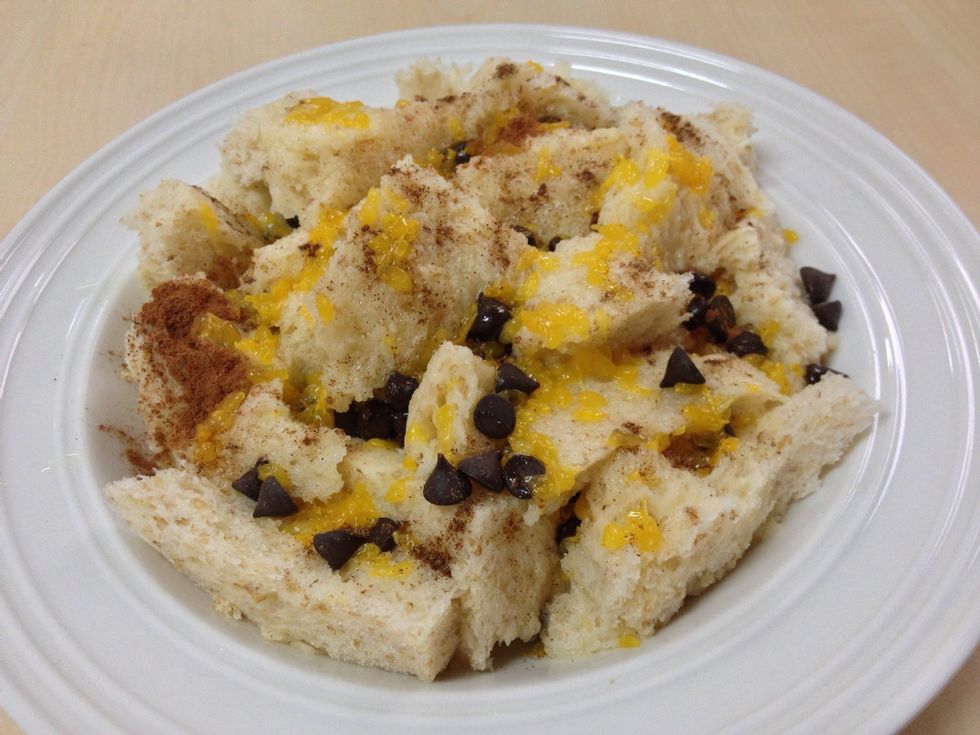 and is ready to go to the microwave. Set your microwave on high, bake for 5-6 minutes or until the choco is melted. The smell is fantastic I must say :D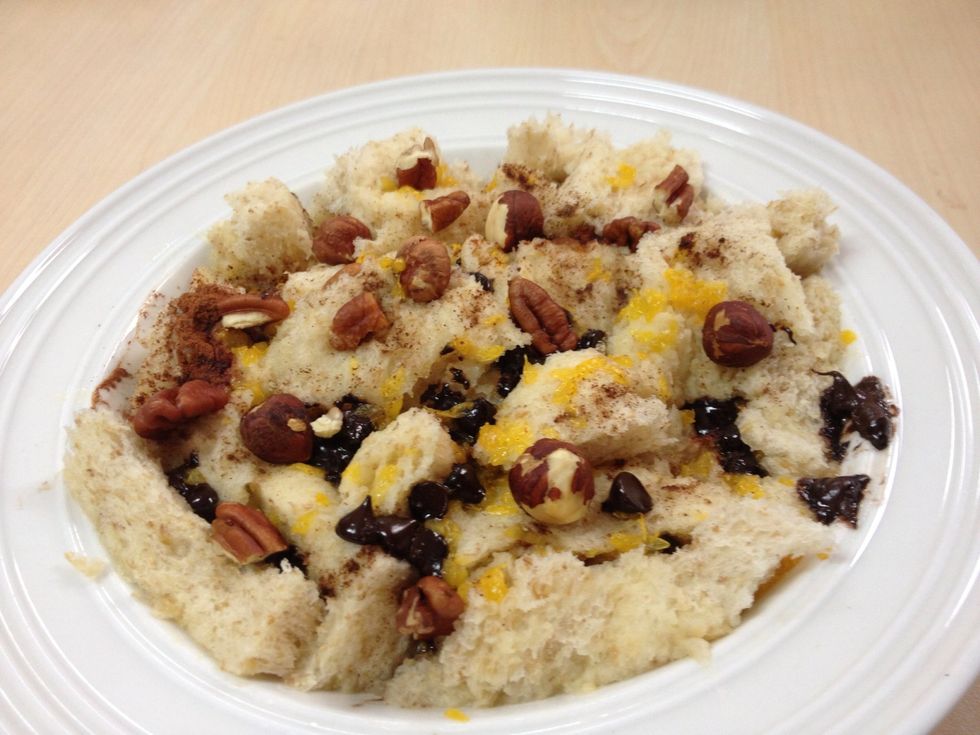 Garnish with some hazelnuts and pecans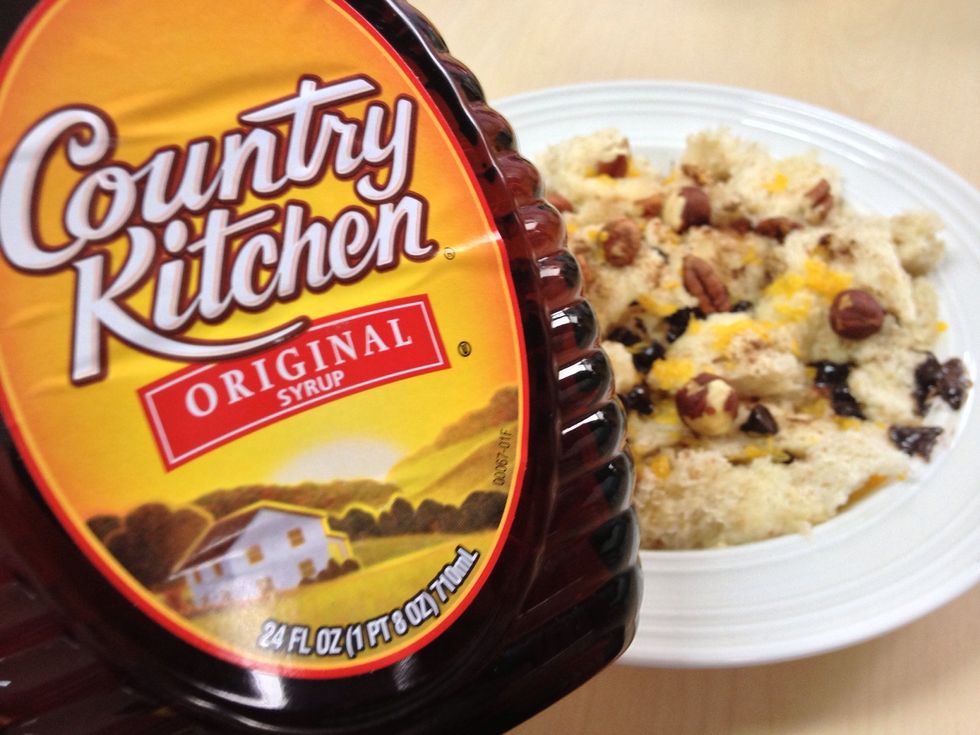 The sweet kick! I drizzled 2-2.5tbsp of maple syrup on my bread pudding
Let's dig in ..! Best result .. mix it up a bit :) perfecto :) enjoy
3.0 slices of leftover bread
2.0Tbsp choco chips
all spice
ground cinnamon
vanilla extract
220.0ml orange juice with sacs
maple syrup
hazelnuts
pecans
Putri Lah
a foodperiment and a foodventorous, an Orca lover and a simple person who enjoys cozy places, good music and good books.