For a sweet start to your day, or an afternoon snack paired with tea or coffee, these easy-to-make muffins are cute and simple with a delicious twist
17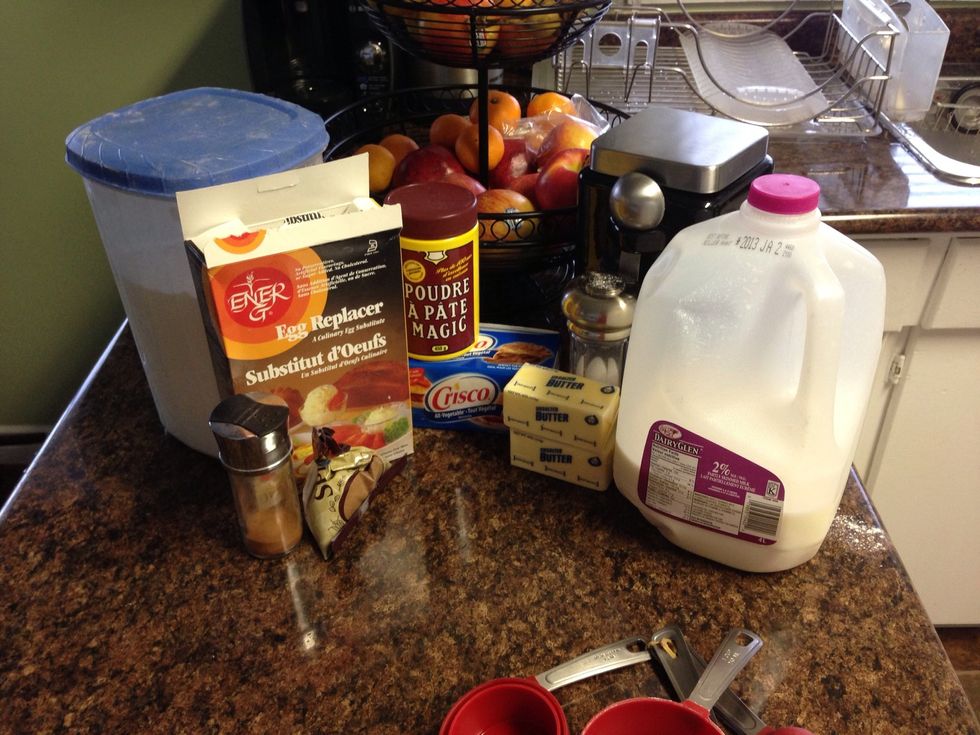 A view of all the ingredients.
Preheat oven to 350 degrees.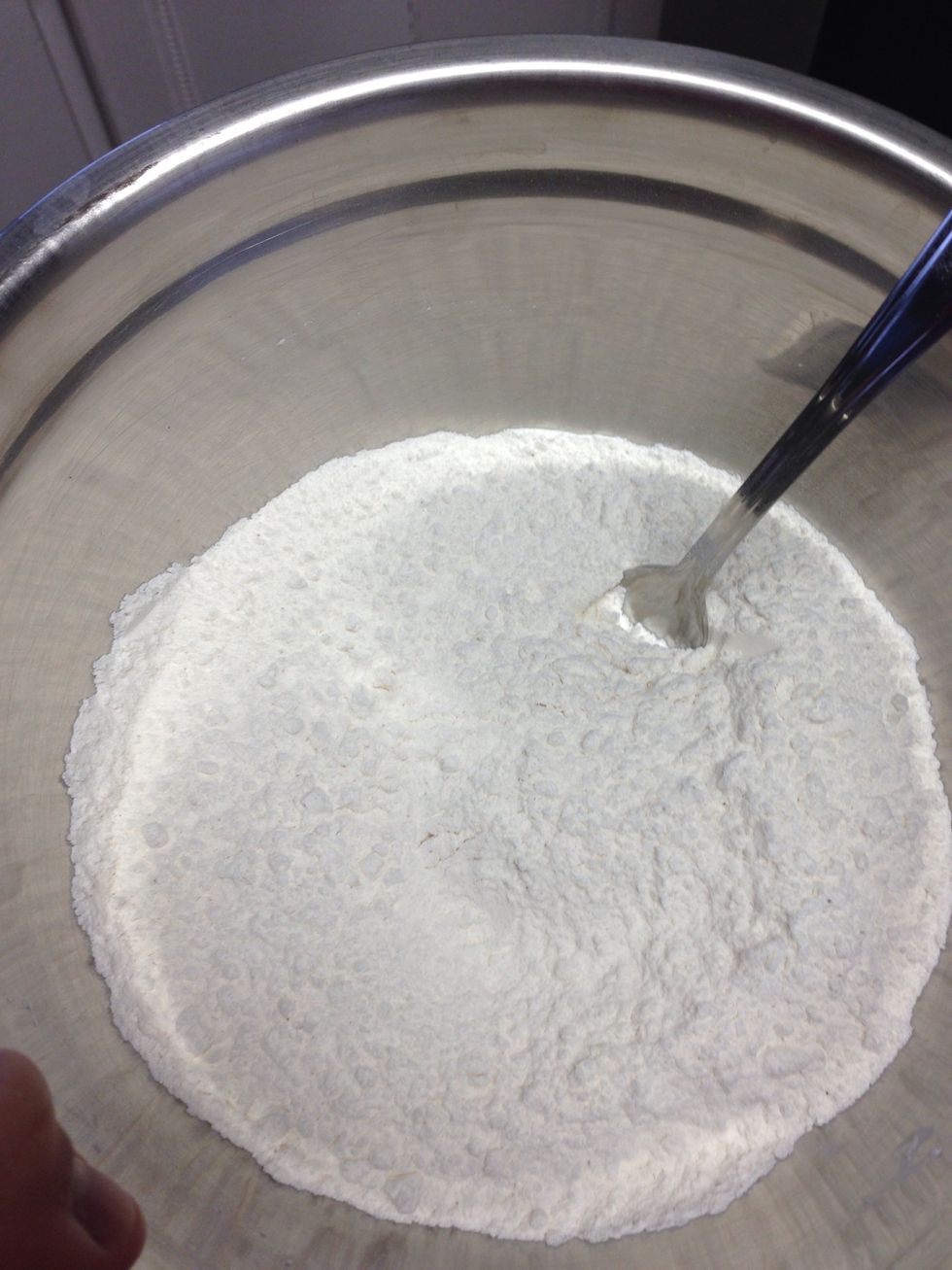 In a medium bowl, stir together the flour, baking powder, salt and nutmeg. Set aside.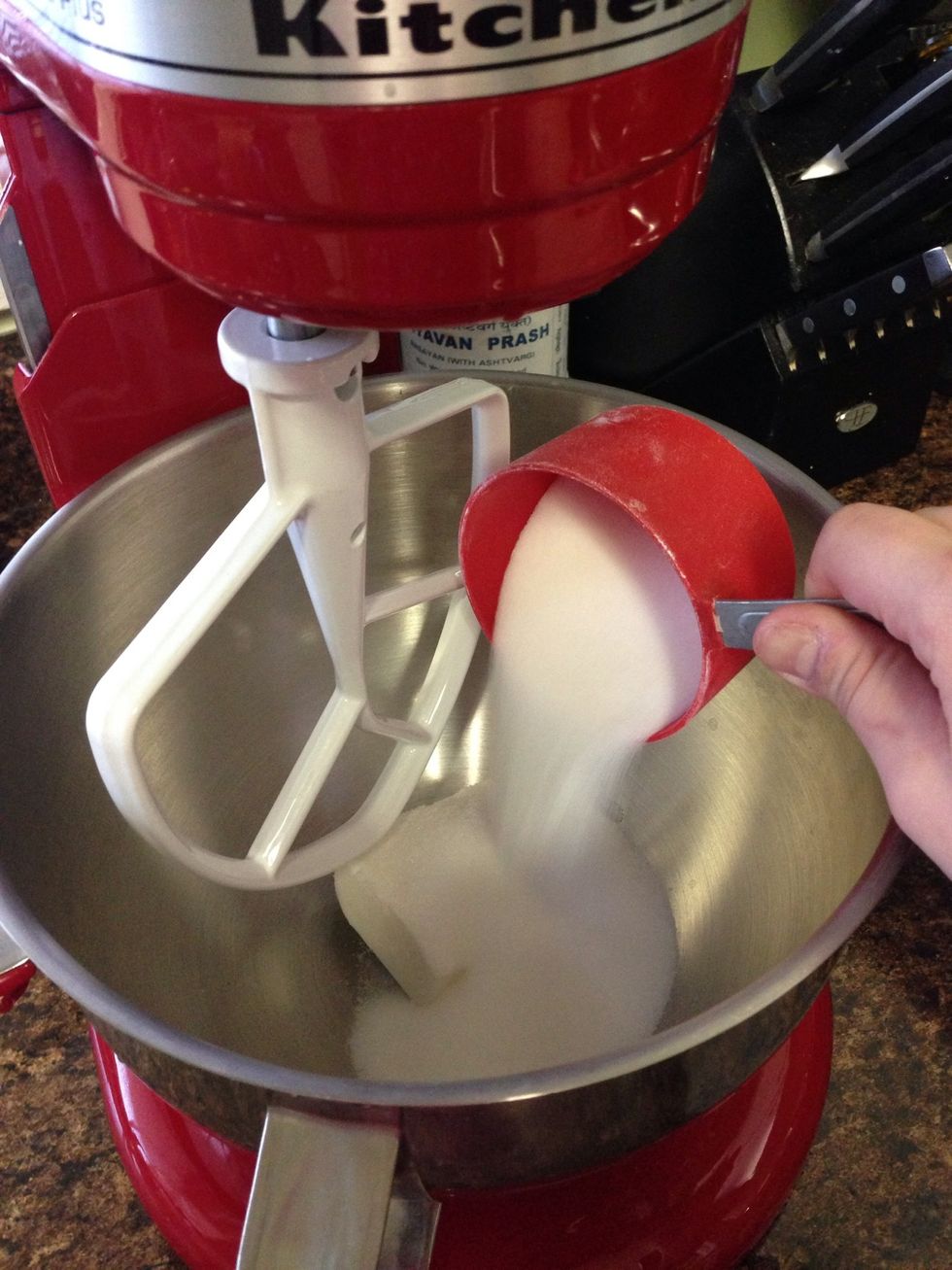 In a stand mixer, cream together the sugar and shortening.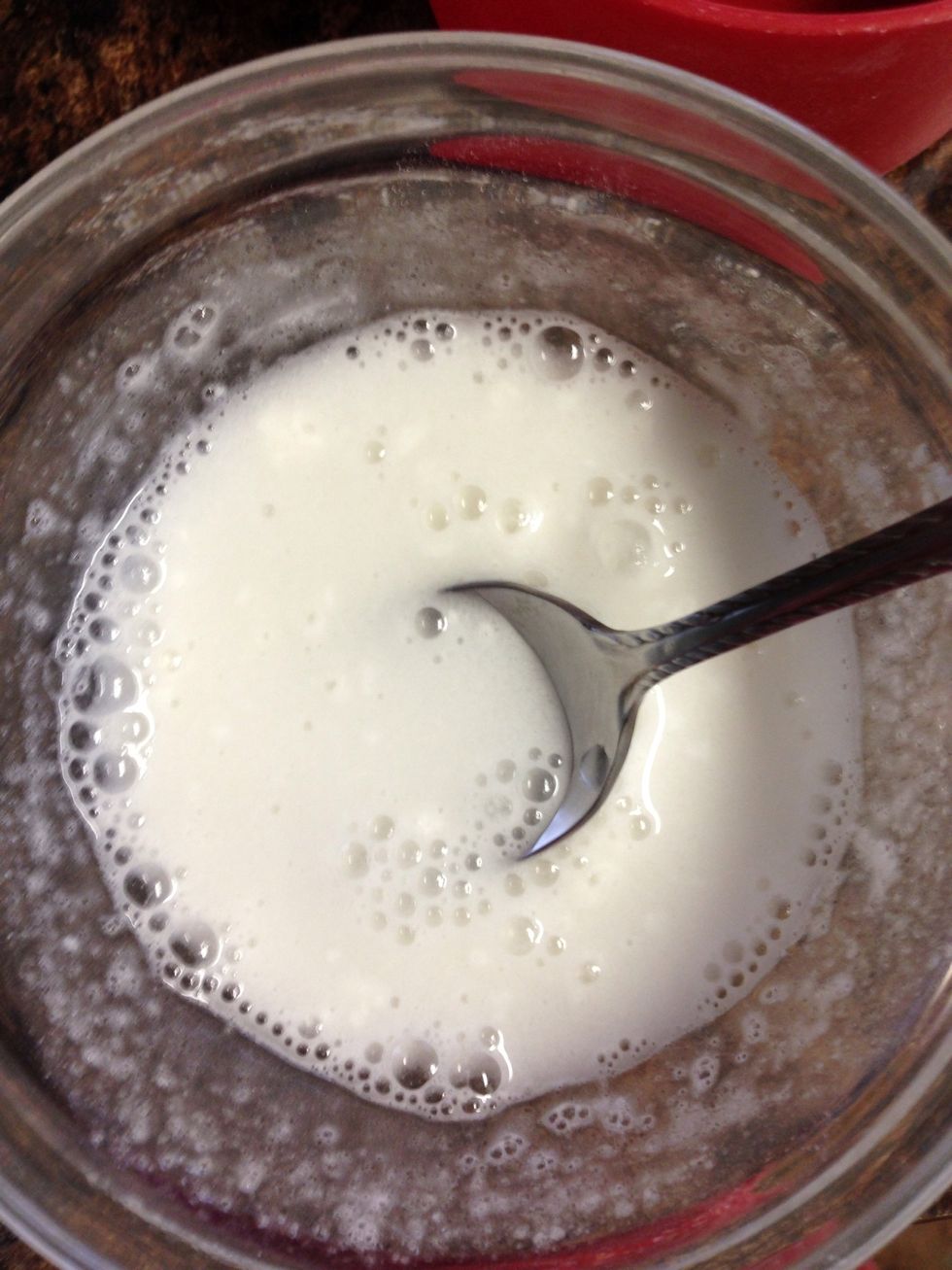 If you are using an egg replacer, prepare two eggs according to package instructions.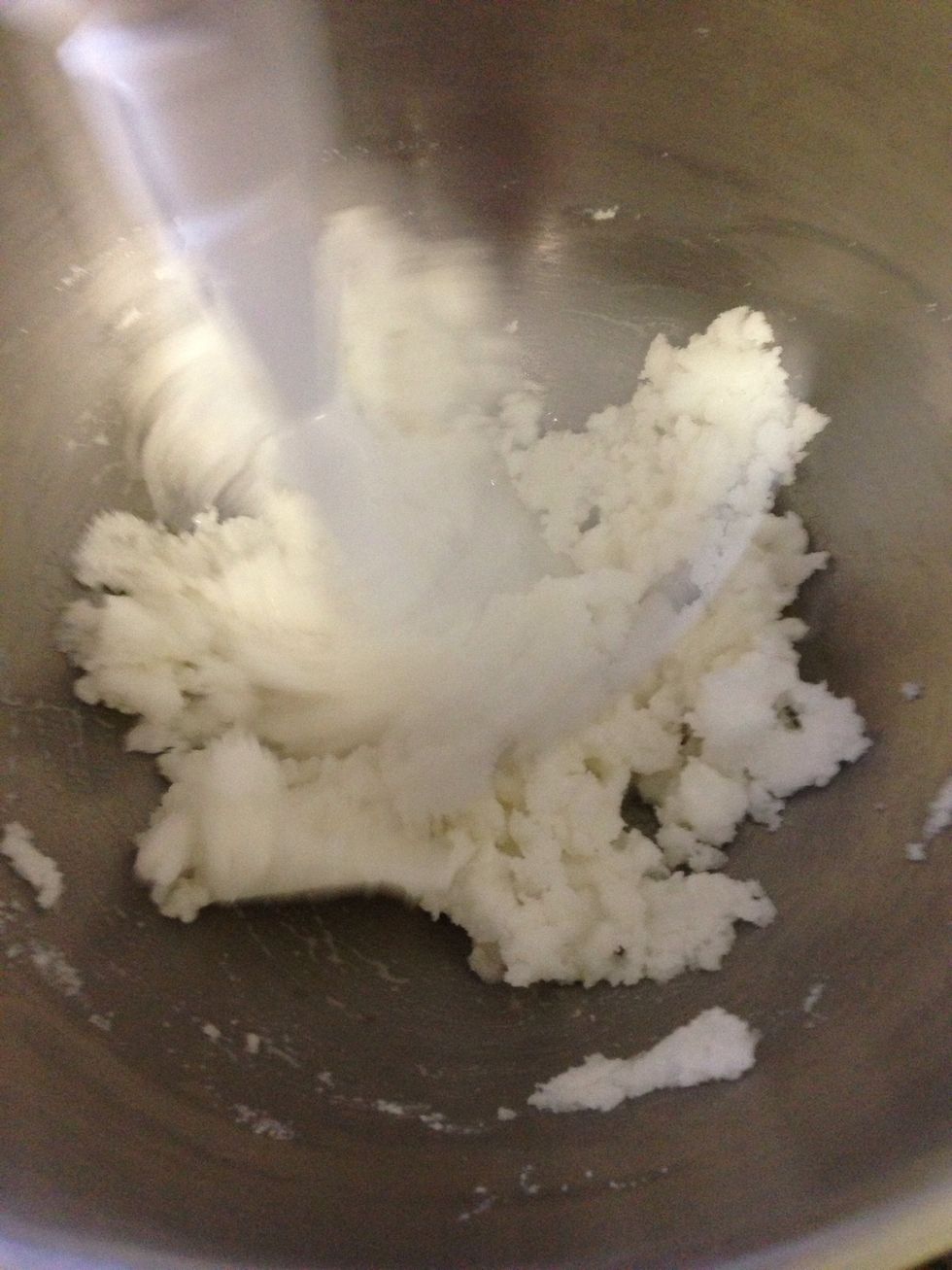 Add the eggs into the creamed mixture.
Mix thoroughly.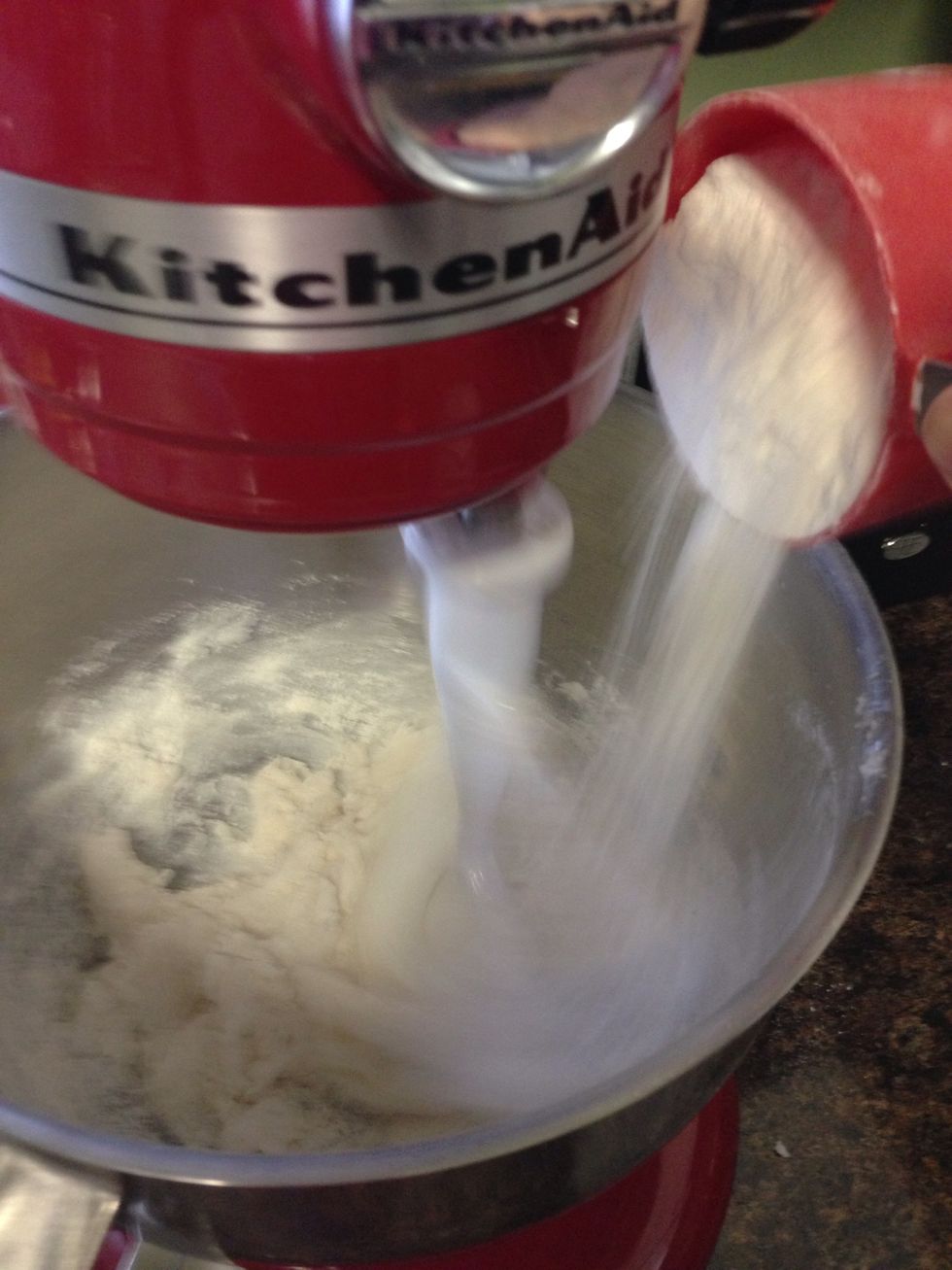 Alternate, adding one third of the flour mixture and one third of the milk to the creamed mixture.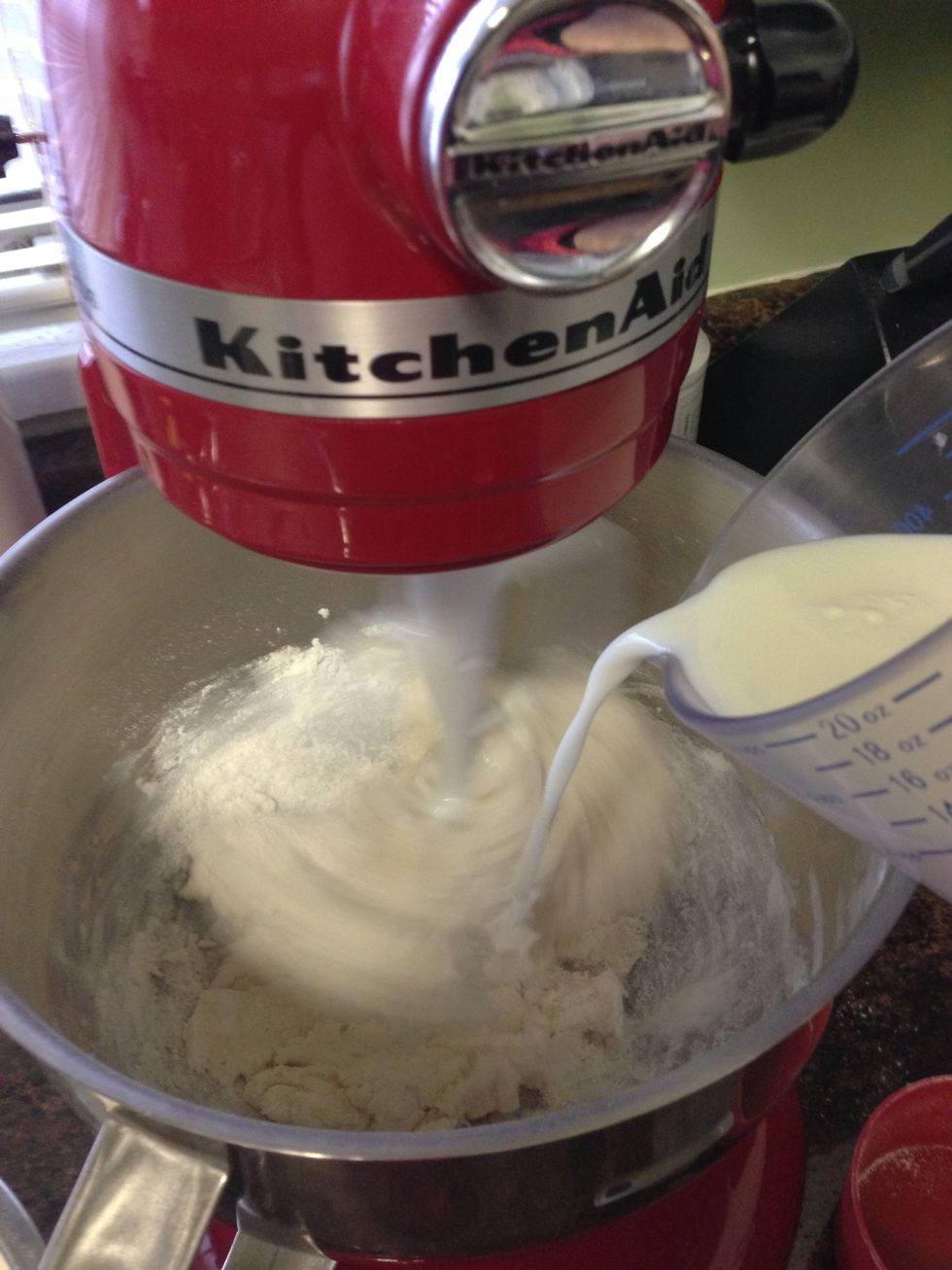 Beating well after each addition.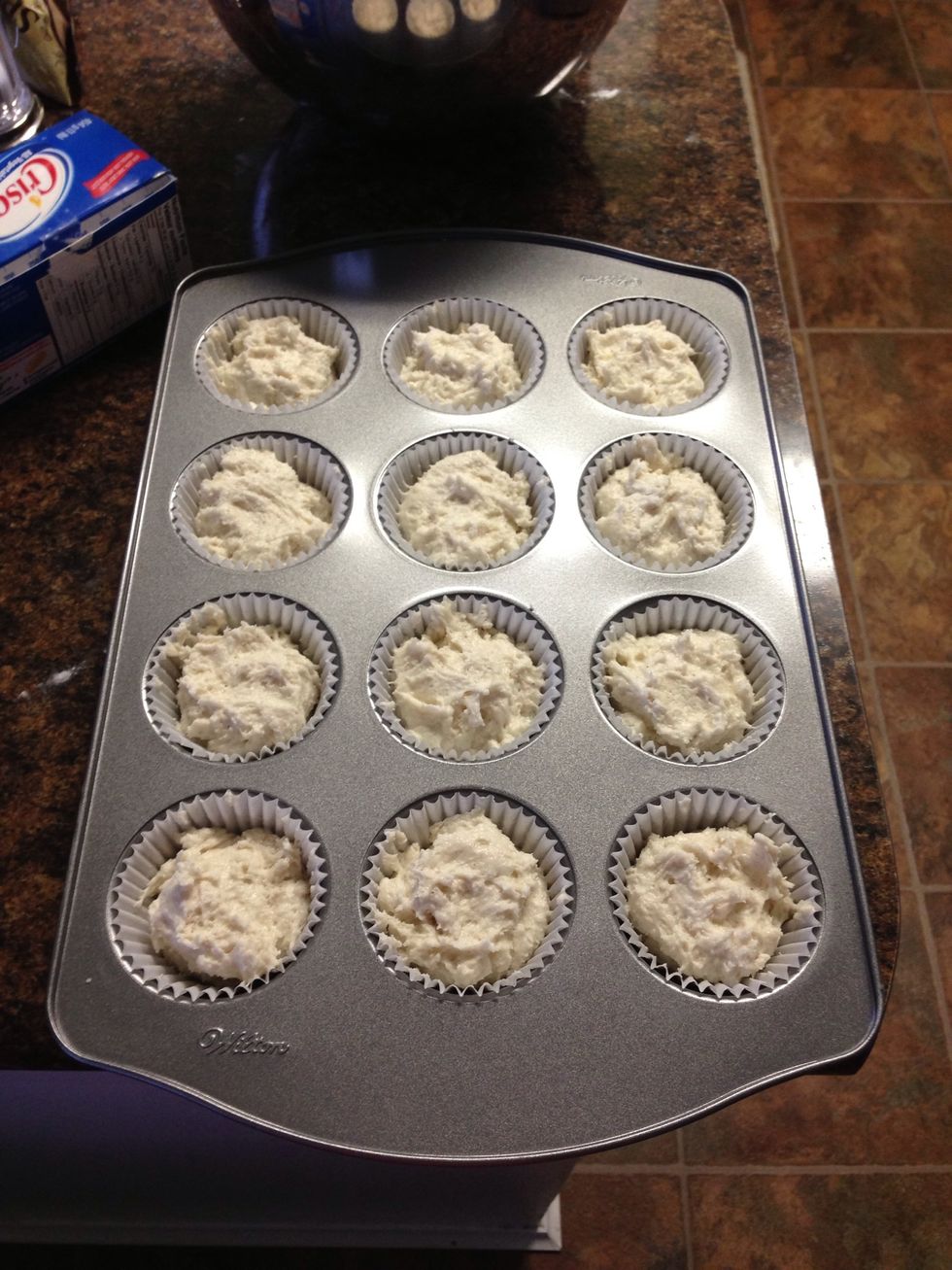 The batter is ready to bake! Fill each muffin cup two thirds full.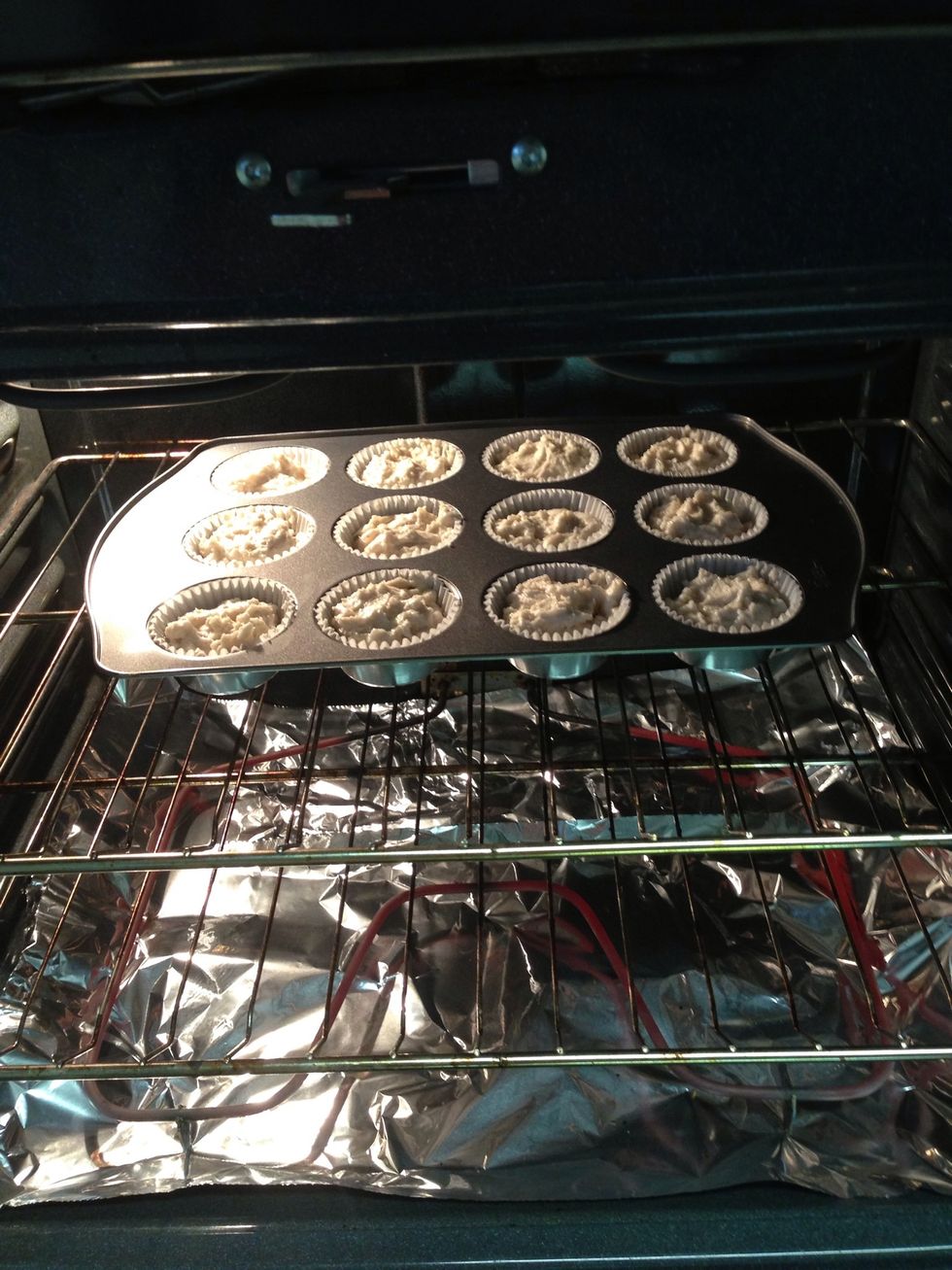 Bake for 20-25 minutes until golden brown.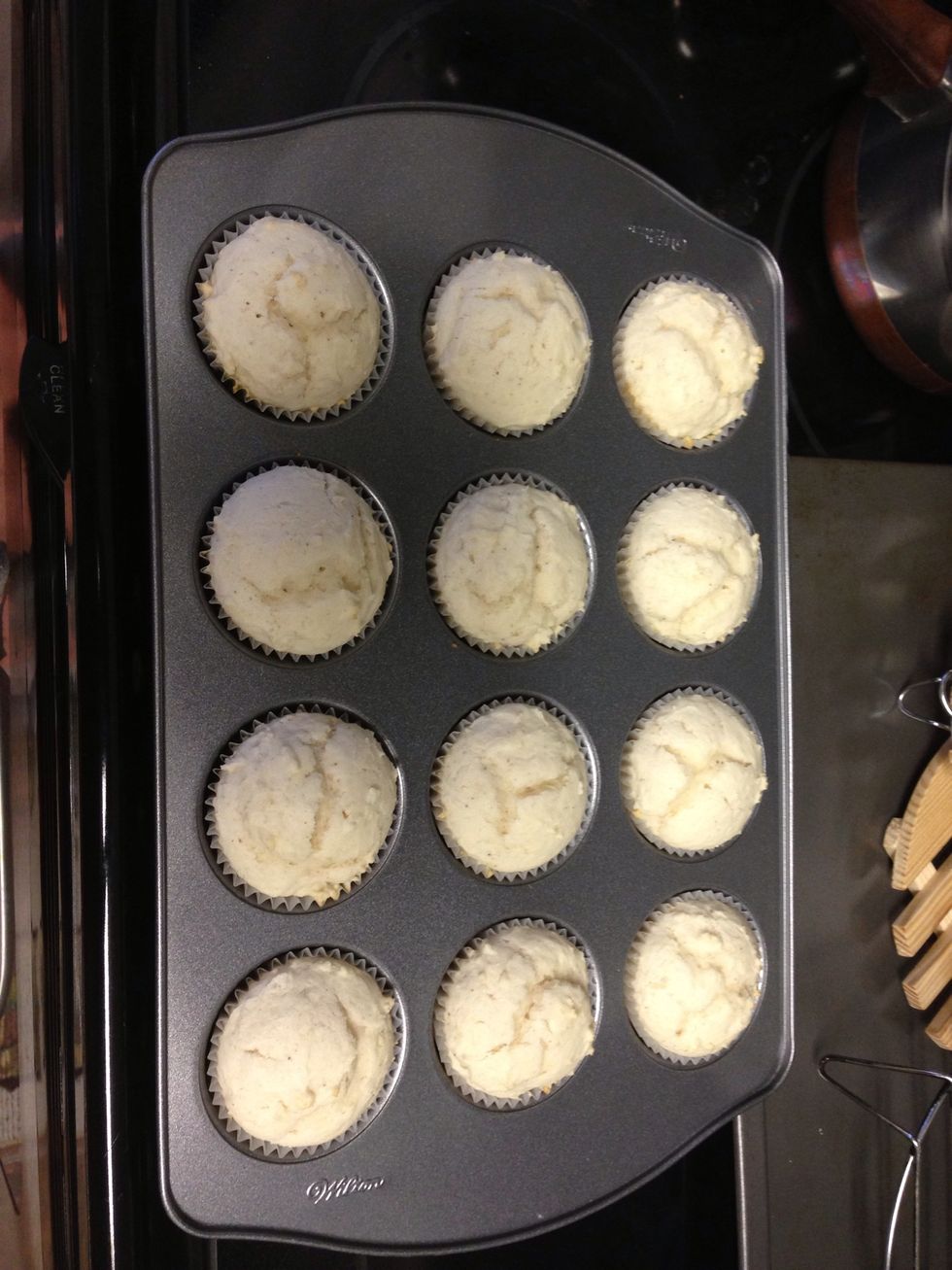 Remove muffins from pan and set aside.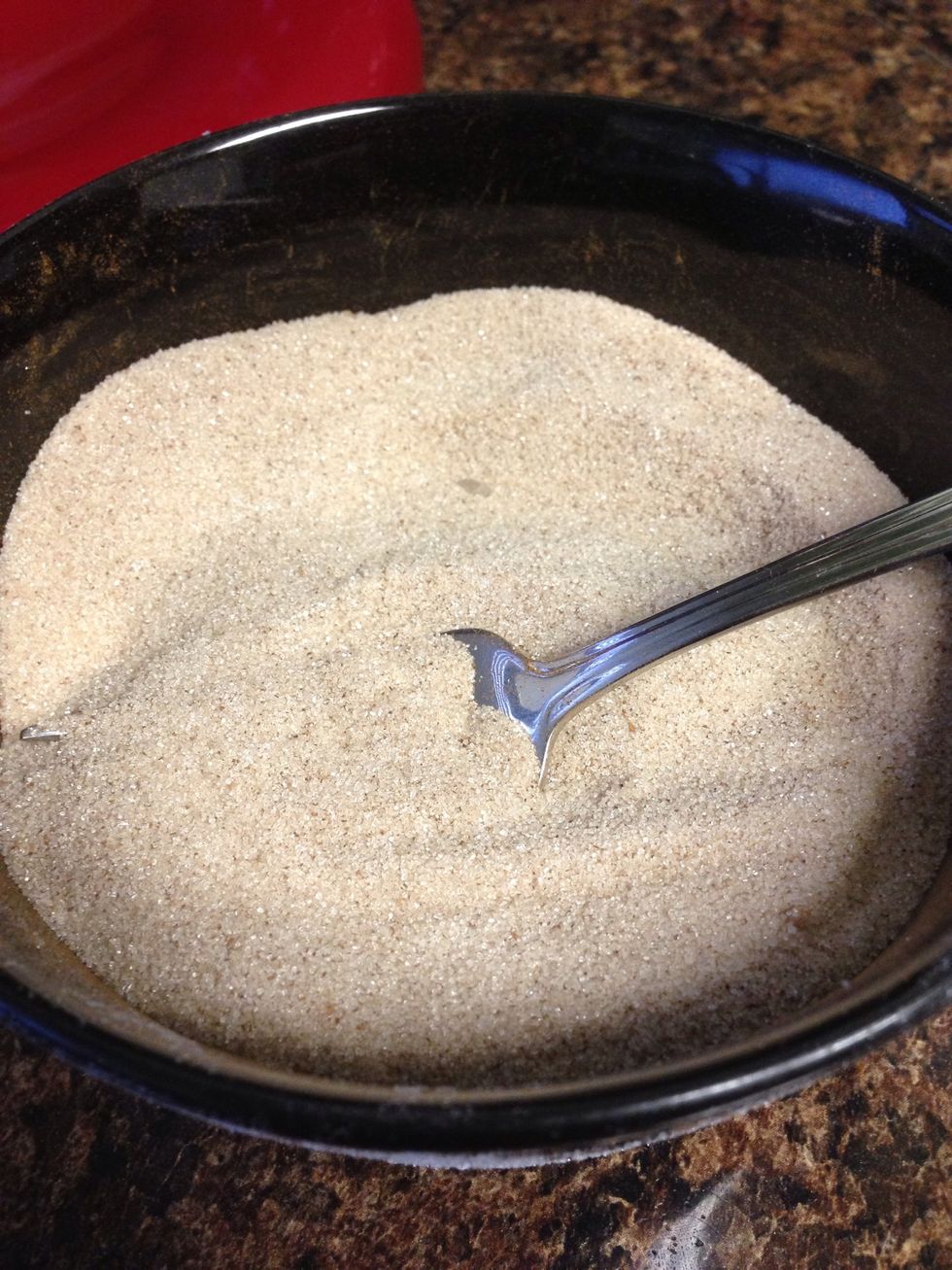 To make the coating, combine the sugar and cinnamon. And melt the butter in a bowl or glass pan.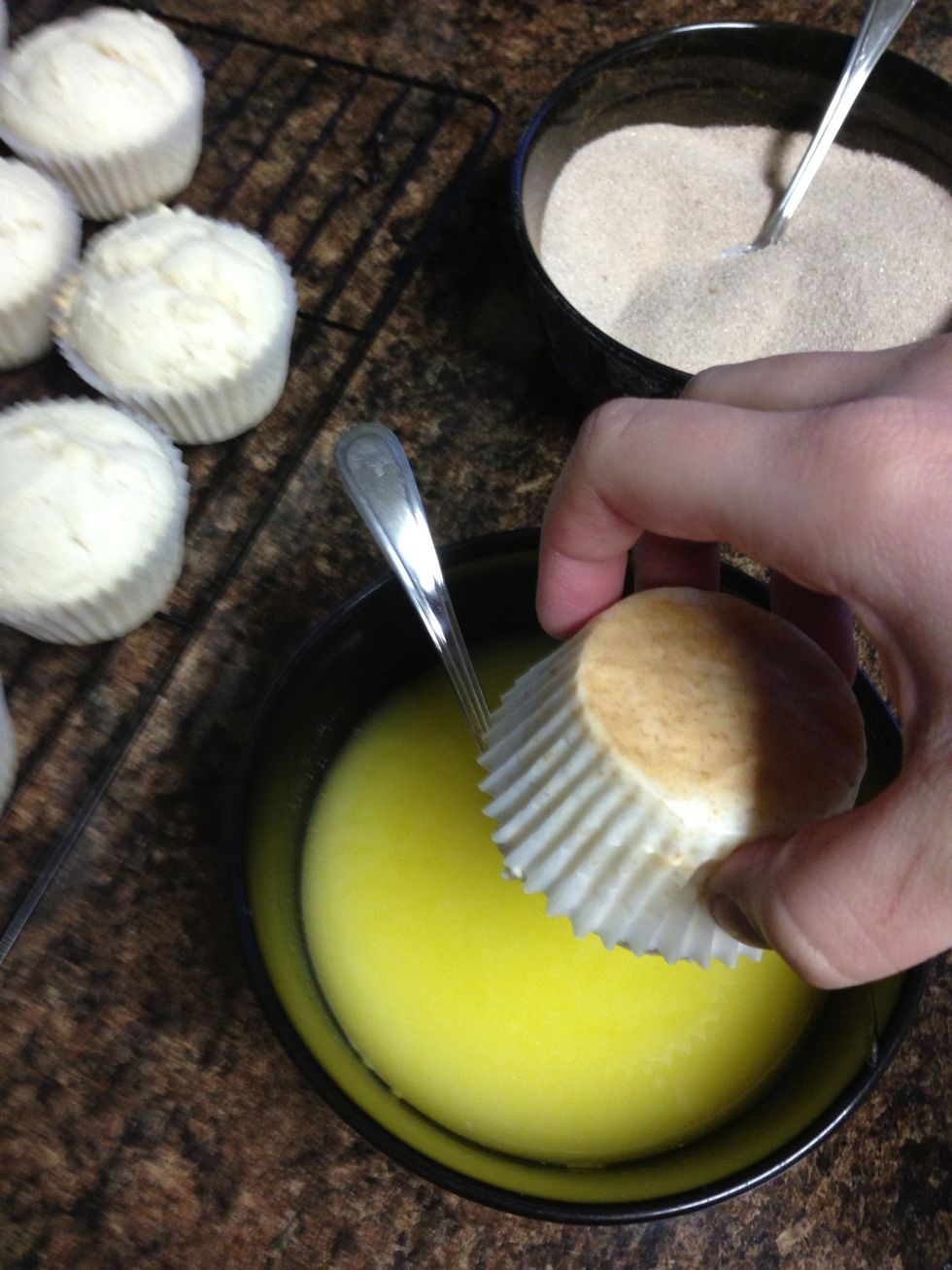 You have a choice to skip out on the paper muffin cups and coat your entire muffin with the coating, but I chose to coat only the muffin top for a not-as-sweet alternative. Dip the muffin in butter.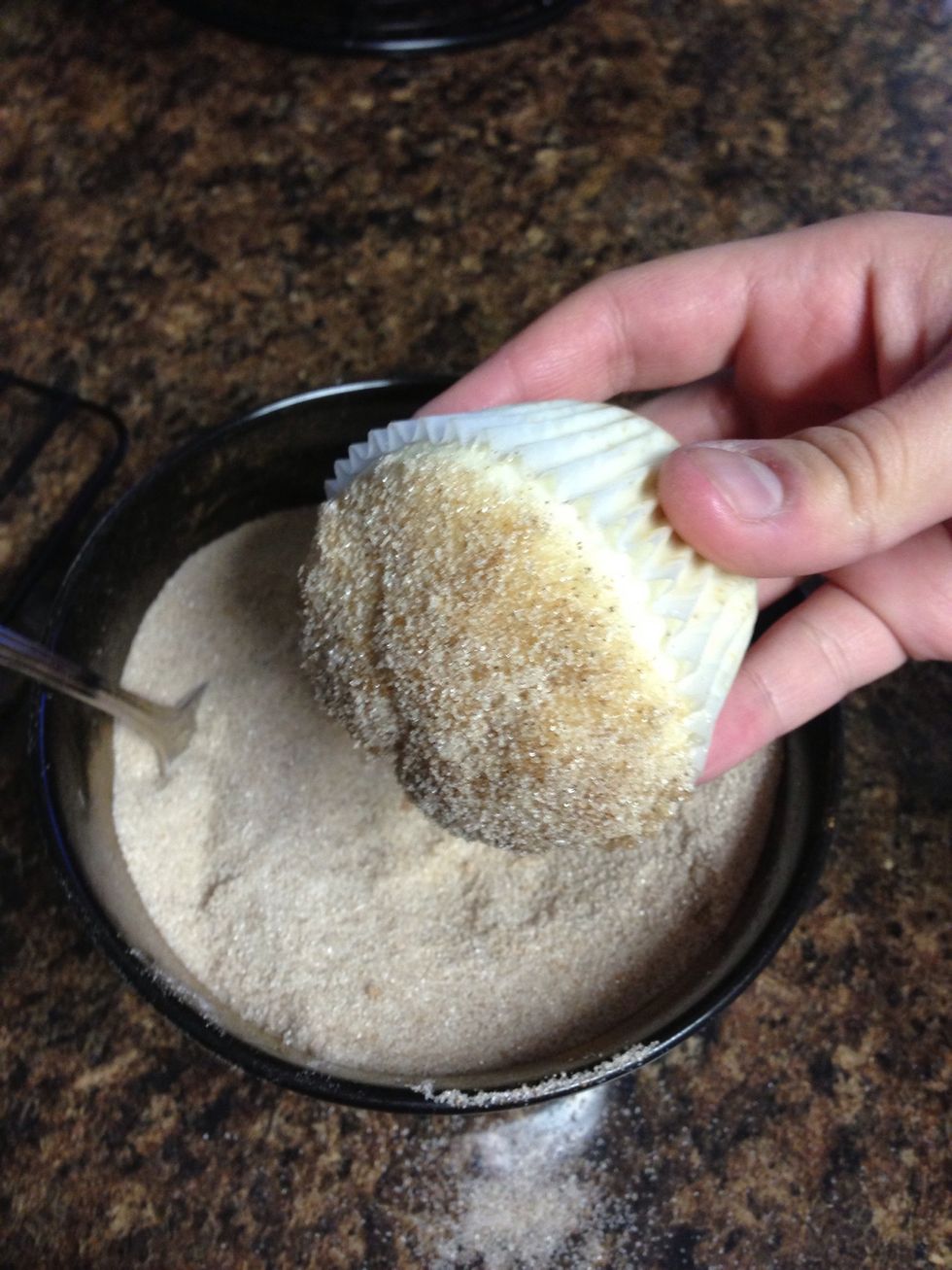 Take the warm muffin and thoroughly roll into the sugar and cinnamon mixture. If you're not coating the entire muffin, then coat extra sugar on top. There will be leftover butter and sugar.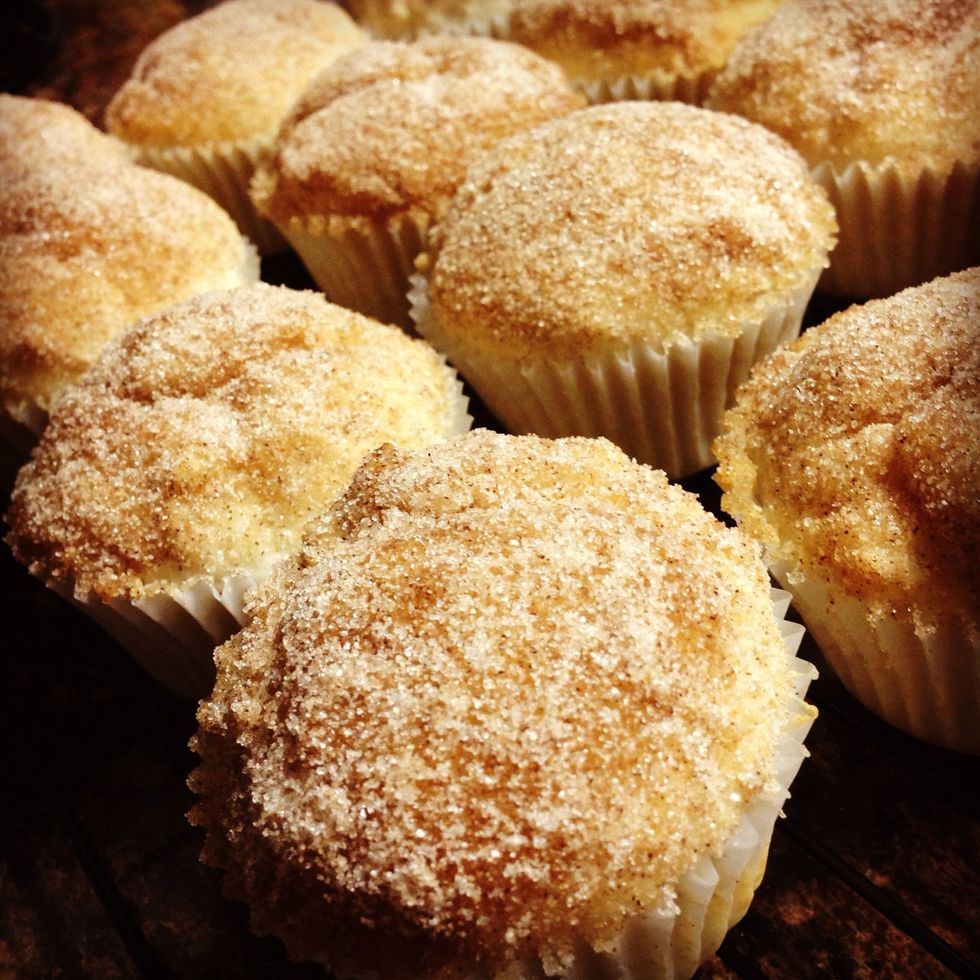 And enjoy your warm and fluffy mini-donut muffins!
3.0c Flour
3.0tsp Baking powder
1.0tsp Salt
0.0tsp Ground nutmeg
1.0c Sugar
0.0c Shortening
2.0 Eggs or egg substitutes
1.0c Milk
For the coating:
0.0lb Butter (2 sticks)
1.0c Sugar
3.0tsp Ground cinnamon