1- Sift flour, cocoa, baking powder and baking soda together thrice.
2- Preheat the oven to 150 degrees Celsius.
3- Grease and lightly dust a 6" cake tin.
4- Mix the condensed milk, butter and vanilla essence well until it is light and frothy.
5- Mix flour and milk in three stages alternately into the condensed milk mixture.
6- Take care not to make the batter too runny and thin.
7- Put the batter into the prepared cake tin and place it in the oven and bake at 180 degrees Celsius for 18 to 20 minutes.
8- Check if the cake is ready by inserting a skewer or a fork into the cake. If it comes out clean, it means the cake is done.
9- Remove from the oven using the mittens and turn the cake out of the tin into a cooling to cool.
You can decorate your cake with whipped cream or pour extra chocolate onto the top, but I prefer it nice and simple. Here's my picture -->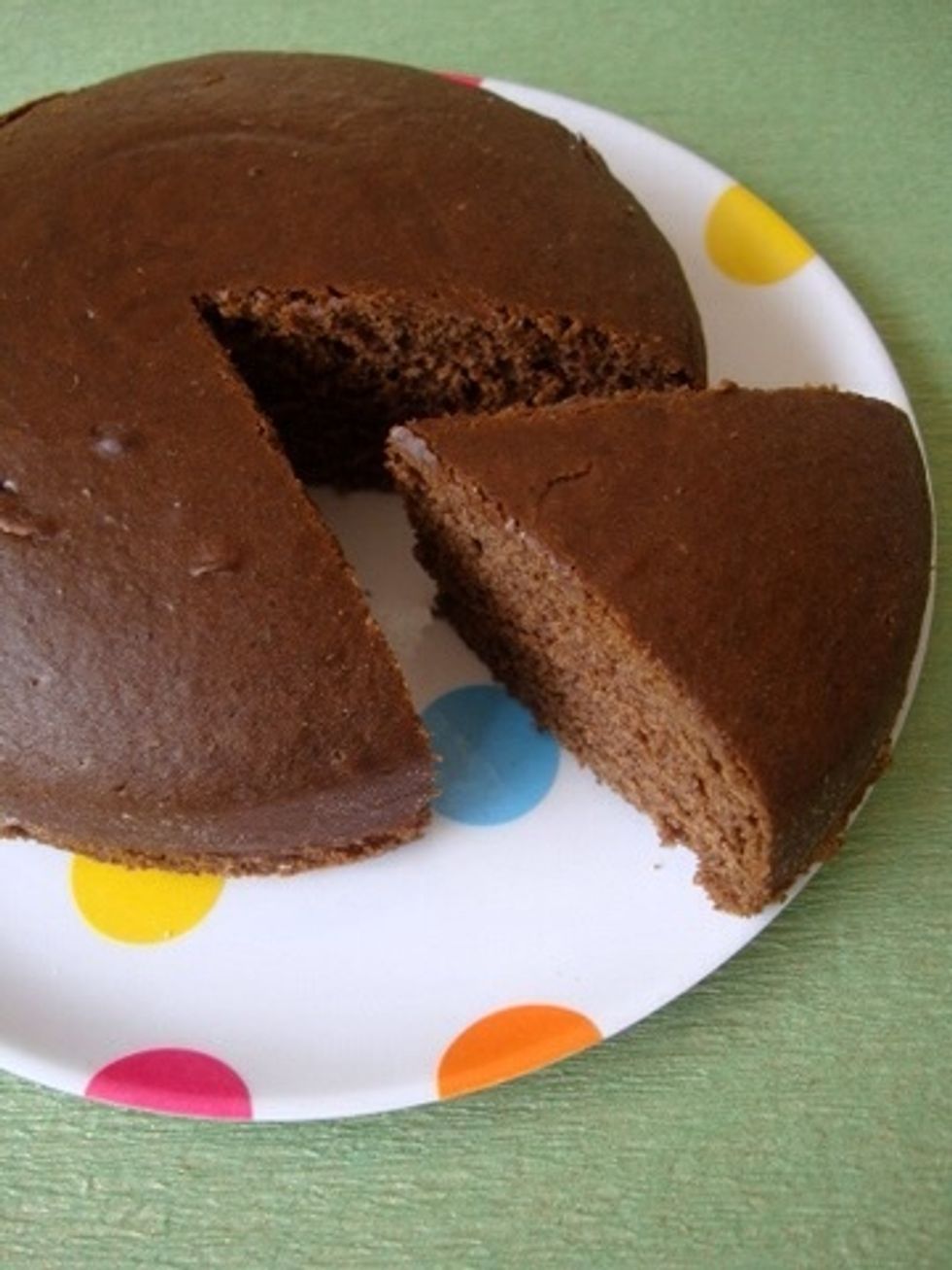 My cake.
425.0g Refined flour
5.0Tbsp Cocoa Powder
1.0tsp Baking Powder
0.0tsp Soda Bicarb
2.0c Condensed Milk
0.0tsp Vanilla essence.
100.0g Butter
150.0ml Milk